Beijing Entertainment Guide - For fun, recreation, and relaxation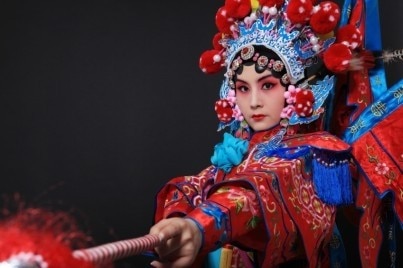 Beijing has all types of entertainment options that range from buzzing markets and parks to the popular drinking area of Sanlitun, with its expat-centric pubs. Many people simply enjoy ambling around Tiananmen Square as a form of entertainment and checking out the array of monuments.
In addition, Beijing is the focus of many of China's big festivals, including Chinese New Year (Spring Festival) and the Lantern Festival. They both feature an intense cacophony of color, light, parades and fireworks.

The Chinese capital is also big into the arts, featuring superb opera, dance halls and theaters, of which the Xicheng district's National Center for the Performing Arts has all three.

Beijing is also home to mega theme parks and high profile, standalone attractions such as the Beijing Aquarium, while for chilling out and people-watching its collection of parks is hard to beat.


Chinese New Year
If you can handle vast crowds, constant noise and debilitating cold all in one then Chinese New Year in Beijing is hard to beat. It is one of intense excitement and drama, with dragon dances and parades galore and some of the most impressive fireworks you'll ever see. It falls in late January or early February.


Beijing Opera
Extremely loud and visual, the Beijing Opera is the most famous in China with its elaborate costumes and strange whooping noises. Huguang Theatre and Lao She Teahouse in the Xuanwu district are both popular and there are also many venues in the Dong Cheng District.


Beijing Amusement Park
There are rides galore here as well as circuses and more sedate entertainment that will appeal to both kids and adults. The Water Car and Super Train are the top rides, while the Magic Castle is especially good for little ones. Beijing Amusement Park is a seasonal attraction that is closed in winter (November through March).
Beijing Aquarium (Beijing Haiyangguan)
Beijing Aquarium is supposedly the world's largest inland aquarium with a mega tank that has species from around the world. As well as the main tank are several others, each with their own theme. The morning and afternoon dolphin shows will especially appeal to kids.


Nightlife
Beijing now offers a decent amount of nightlife to rival even Shanghai or Hong Kong, with popular, traffic-free streets, such as the tourist-friendly Sanlitun, and major hotels complete with bars and discos. The Tianqiao area is another popular nightlife area of restaurants and pubs.

Find more information about Beijing and hotels in the area:
Beijing hotels | China hotels
Discover
Find your perfect holiday in Beijing
From 930 hotels.