Hanoi Shopping Guide - Find where and what to shop and buy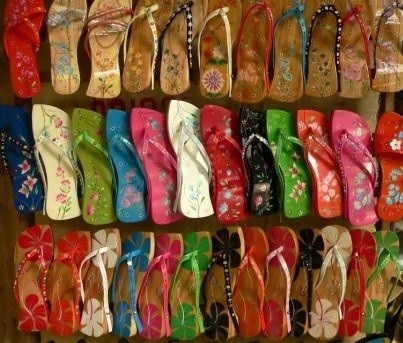 Hanoi is a real paradise for visitors who love to shop until they drop as the city features a large number of both day and night markets, where there are plenty of bargains to be found.
Particularly good buys here include clothes, textiles and handicrafts, while lovers of fine food and wine will want to visit Hanoi's Han Da market. Another great place to pick up a bargain is at the large and vibrant Dong Xuan Market.

Shopping malls have recently become popular in Hanoi and some of the best known and loved examples include the Parkson shopping mall, which is a huge hit in Malaysia, and BigC.


The Old Quarter
These winding lanes contain a large number of shops selling souvenirs and a wide range of other items. Shoppers in this district should head to Hang Gai and Hang Bong, which features a number of tailor and silk shops.


The Dong Xuan Market
Located on Dong Xuan Street about 900 meters north of Hoan Kiem Lake, the Dong Xuan Market is Hanoi's largest wholesale and retail center. Top buys here include clothes and souvenirs such as wooden bowls, silk and shoes.


Pho Trang Tien
Pho Trang Tien is a great place to pick up original works of art such as paintings and sculptures as there are a large number of art galleries located in this district.


Cho Hom
Situated in Pho Hue, this market specializes in fabric, although just about anything and everything else is available to buy as well. Shoppers should take their time as fabrics vary widely in both quality and price and bartering is common practice.


Hanoi shopping tips
While supermarkets and shopping malls are becoming all the rage in Hanoi, the best bargains are still to be found at the markets. A good time to visit the market places is just as they are setting up or packing up for the day. Most of the prices are negotiable and visitors who can barter persuasively can expect the price to drop by up to half.
Discover
Find your perfect holiday in Hanoi
From 1570 hotels.