Xiamen Travel Tips - Helpful hints and advice on local destination information
Xiamen Travel Tips - Helpful hints and advice on local destination information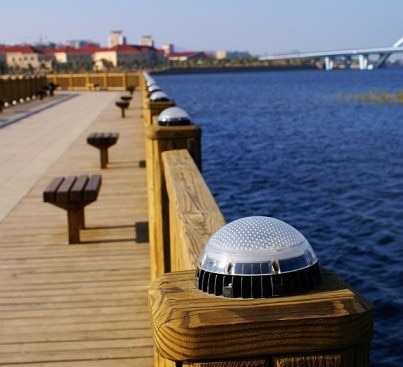 Xiamen may very well be the most Westernized city in China, at least when it comes to public sensibilities and general atmosphere. It doesn't come near rivaling Shanghai in terms of modern success, but it's still a delightful destination for Western tourists. With all-around pleasant weather and a solid transportation network, Xiamen is suitable for visitors in every season.
Customs and etiquette
Colonial influence seems to have had more of an effect here than it did in more prominent cities like Shanghai. Some of the minor issues that irritate foreign visitors in other cities (such as spitting in public places or smoking in non-smoking areas) seem to have been toned down here.

However, Xiamen is still a very Chinese city, with strong currents of nationalism. It is wise for visitors to keep political opinions to themselves, especially as it pertains to Taiwan across the strait.

While a service charge is likely to be added to the bill in upscale restaurants, tipping is generally not expected (or even accepted) by service staff. In smaller restaurants, patrons are likely to be flagged down and handed their change back if they leave a tip.


Money
The Chinese unit of currency is the renminbi(RMB), which also called the yuan. The yuan may not be exchanged outside of China's borders, and the Bank of China is the most likely place to get your bills exchanged. Under-the-table moneychangers offer better rates, but are just as likely to swindle those who aren't paying attention. Pay close attention to the latest exchange rates.

ATMs are more common than they were even a few years ago, especially in a commercial success like Xiamen. Some may not accept foreign cards, but those in the airport do. Expect department stores and larger hotels to take credit cards, while most merchants and small vendors insist on cash.


Weather
Xiamen's climate is humid and hot during the summer, when average daytime temperatures rise to about 90°F. This is peak time for beach activity, and crowds can be an issue on weekends. The June to August season is best for anyone planning to focus on the beach. Otherwise, these months are best avoided.

Winters are mild and comfortable, with highs in the 10s and low 20s (°C). This is still a good season for land-based outdoor activities, and the drop in tourism numbers means hotels are likely to lower rates. Rain falls least from October to December, the all-around best time to visit.
Transportation
Metered taxis are on hand throughout the city center. They can be chartered anywhere on the island and are relatively inexpensive. Buses ply routes throughout the city, but English-language information is hard to come by. Ferries connect to Gulangyu Island, where cars are prohibited. Gulangyu is compact enough for everything to be accessible on foot.

Xiamen International Airport (XMN) sits a few kilometers outside of town. Buses connect to the city center, but the most convenient way in is by taxi. The drive takes roughly 20 minutes and costs just a few dollars. Some of the larger hotels can arrange for pick up at the airport.


Fast facts
Population: 2,490,000
Spoken languages: Mandarin and local dialects
Electrical: 220 Volts, 50 Hertz
Phone/calling code: +86 592

Find more information about Xiamen and hotels in the area:
Xiamen hotels | China hotels
Discover
Find your perfect holiday in Xiamen
From 300 hotels.