Vancouver Food and Dining Guide - Restaurants, where to eat, and more
Vancouver Food and Dining Guide - Restaurants, where to eat, and more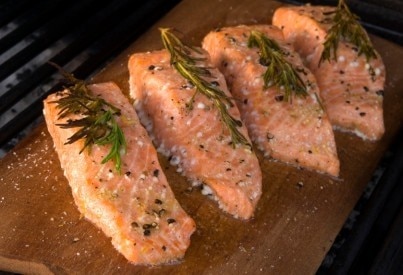 Vancouver has everything a fine-dining connoisseur could dream of, from spectacular views and trend-setting chefs to access to some of the freshest ingredients the restaurant industry has ever known. The city center has more than a few outstanding restaurants which are well worth the splurge for those with the budget.
Diners on a more limited budget need not despair. Vancouver is, after all, a place where everyday people spend most of their lives. From Chinatown and Main Street to local cafés and grounded venues along Commercial Drive, South Hill and Marpole, there are countless restaurants that put hunger first without sacrificing style.

Vancouver has also taken a few cues from its US neighbor, Seattle, and stepped it up a few notches. It's a city soaked in caffeine, from its trendy coffee shops and everyday restaurants to the upscale restaurants in Yaletown.


West End
The West End is largely residential, and the restaurant district that has sprung up here caters to these locals. Robson Street is the busiest restaurant district, and it has a few fine-dining venues that are well worth checking out.


Chinatown
Vancouver's authentic Chinatown doesn't house as many local Chinese as it once did. They've moved on to outlying communities. This is still where they take their families for a night out, and it remains the best place in Vancouver for Chinese cuisine, be it fine-dining on dim sum or inexpensive noodles.


East Vancouver
The main destinations within East Vancouver are Commercial Drive, Punjabi Market and South Main Street. This area boasts an arts district with a convivial café scene as well as a few ethnic neighborhoods with great exotic cuisine.


Yaletown
Yaletown has blossomed into a trendy dining district with a range of posh restaurants, slick cafés and a brewery. It is also home to one of Vancouver's hippest after-hours scenes, with a few ultra-modern lounges and nightclubs. Yaletown is, by all rights, connected to the Central Business District and enjoys access to the dining options found there as well.
Vancouver restaurants
Cin Cin
1154 Robson Street, West End Phone: +1 604 688 7338 Vancouver's demographic took a leap toward the Italian several years ago, and Cin Cin is a fine-dining restaurant that resulted directly from that shift. Pastas are made fresh daily, pizzas are fired in a wood oven and the entire space looks like it was pulled straight from the streets of a sleepy Italian village.

C
1600 Howe Street, Downtown
Phone: +1 604 681 1164
C is a seafood restaurant stationed on False Creek. The menu embodies the most creative culinary movements in Vancouver, with tasting sets that offer diners the best mix of what the chef excels at. A lot of the seafood on the menu is pulled from the Pacific Northwest waters.

Coast
1257 Hamilton Street, Yaletown
Phone: +1 604 685 5010
Another seafood restaurant with international flair, Coast is a relative newcomer with a built-in chef's table that lets diners see the culinary works in progress. The chef only works with non-endangered species, and he sources them from international waters, making this an excellent choice for those tiring of the same North Pacific fish on every menu.

Raincity Grill
1193 Denman Street, West End
Phone: +1 604 685 7337
Raincity Grill has been a major presence in Vancouver longer than many of the city's other popular restaurants. It overlooks the English Bay and sources its ingredients locally. The local highlight is the '100-mile tasting menu', featuring dishes made completely from local meat, fish and produce.

Find more information about Vancouver and hotels in the area:
Vancouver hotels | Canada hotels