Chongqing Sightseeing Guide - Visit notable attractions and landmarks
Chongqing Sightseeing Guide - Visit notable attractions and landmarks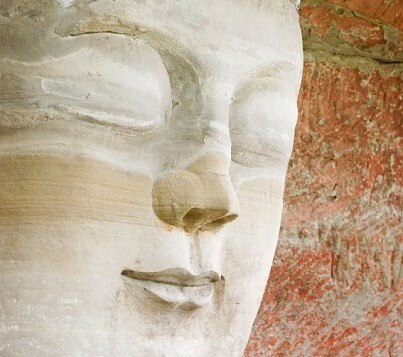 Chongqing represents new China at least as much as its more famous urban rivals like Shanghai and Beijing. Business meetings take place in skyscraper boardrooms, while dumpling shacks in back alleys dish out tasty snacks as they have done for centuries.
Between these two extremities is a great spread of attractions from the enormous breadth of China's vast history. There are the dazzling Dazu Rock Carvings west of the city that date from the 9th century and Red Rock Village where Mao Zedong and Chiang Kai-shek once discussed the evolution of the Cultural Revolution.

The Three Gorges Museum is a great starting point for river tours to the dam itself, and the Great Hall of the People with its modern People's Square would be the heart of the city if not for the presence of the mighty plaza at Jiefangbei, which is large enough to be a city in itself.


Three Gorges Dam
China's showpiece of engineering might and love of things on a massive scale is not without its detractors, who lament the sinking of many towns and villages that the dam's creation will cause. Nevertheless, river boat tours of the area and the dam itself are one of the main reasons tourists venture to Chongqing.


Dazu Rock Carvings
The Dazu Rock Carvings are a UNESCO World Heritage site and a three-hour drive west of the city. Tours are easy to obtain and the Buddhist carvings here are more than staggering enough to make the bumpy journey worthwhile.
Great Hall of the People
Near the center of Chongqing is this amazing building that is lit dramatically at night. In front of the Great Hall, which is open to tourists seven days a week, is the monumental People's Square that is used for everything including occasional displays of ballroom dancing by thousands of participants.


Jiefangbei
Jiefangbei glitters day and night and shoppers will be hyperventilating from the moment they catch first glimpse of this gargantuan plaza, which is also the cozy center with the main metro and monorail stations located here.


Chiang Kai-shek's military headquarters
High in the mountains to the west of the city, Chiang Kai-shek negotiated with the Americans during WWII in this palatial compound that was never known to the Japanese. Taxis are the best way to reach this fascinating and educational place.

Find more information about Chongqing and hotels in the area:
Chongqing hotels | China hotels
Discover
Find your perfect holiday in Chongqing
From 270 hotels.