What to do and see in Paris - a guide to the city's must see unique treasures
What to do and see in Paris - a guide to the city's must see unique treasures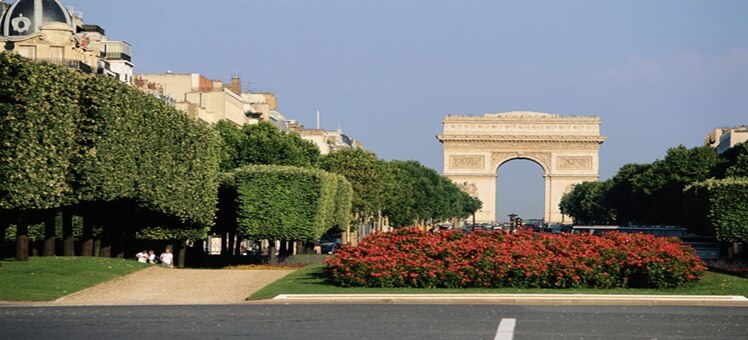 Paris is renowned, perhaps more so than any other city, for its iconic monuments, museums, landmarks and architecture. Paris was, and remains a focal point for political and historical events that have shaped its captivating culture and alluring ambience.
This charming walled cathedral city has proven an inspirational hub to an abundance of world renowned artists, writers and musicians. Paris' unique charm captivates 27 million tourists a year, enticed by its plethora of fashion emporiums, world renown café culture, chic bistros, brassieres and restaurants, infamous flea markets and its impressive collection of museums, churches and cathedrals.
Eiffel Tower to St-Germain-des-Prés
Full of charisma and charm the left bank contains many of the city's best known and loved attractions including the famous industrial age railway station, Musée d 'Orsay, the picturesque Jardin Luxembourg and the highly iconic Eiffel Tower (Majestic illuminates on the hour from dusk.) When you've had your fix of art, culture and architecture, head towards the intellectual and literary heart of Paris, the atmospheric St Germain-des-Prés district. Which offers an abundance of chic shops, galleries, boutiques, cafes and restaurants.
The Latin quarters and the Islands
Rediscover Parisian history on the Ile de la city - once home to the earliest inhabitants - the Gallic tribe of Parissii. Rich in history, the ancient streets of Ile de La cite holds many of Paris' finest treasures, including the remarkable jewel studded Sainte -Chapelle and the well frequented infamous cathedral, Notre-Dame de Paris. Just across the Petit Pont lies the prestigious Latin quarters, a vibrant student district packed full of cheap restaurants, quirky bars and bohemian cafes. When you tire of urban life take a retreat across the Siene, to the enchantingly peaceful Ile St Louis.
The Louvre to the Arc de Triomphe
This area of western Paris proudly hosts a fine collection of must see sights, including the magnificent Arc de Triomphe, the infamous leafy boulevard of Champs Elysées and the towering Luxor Obelisk. Boasting a variety of high-end designer boutiques, star studded cafes and a surplus of eloquent squares you may be left feeling a little jaded and overwhelmed. A perfect excuse to visit the beautiful Jardin Tuileries. Pull up a desk chair, relax and soak up Parisian ambience at its best before hitting the world renowned Musée du Louvre.
La Marais and Bastille
It's easy to embrace the slow pace of life in Marais, ambling the day away in the intimate ancient cobbled streets, sipping coffee, window shopping and browsing art galleries. An epicentre for all things arty and controversial, Marais is home to one of Paris's most loved museums; Mussée Picasso and the distinctive and controversial Centre Georges Pompidou. Head East to the trendy Bastille district to soak up the ethnic vibes in the array of hip cafes, trendy restaurants and funky late night opening jazz bars. Try your luck grabbing last minute tickets to the prestigious Opera de Paris Bastille.
Montmartre
Romance still rules on Paris's picturesque highest 'Butte', hilltop. Once home to a selection of fine Parisian artists, poets and musicians, Montmartre still remains a magnet for visitors who flock to enjoy its enchanting and evocative culture. Montmartre accommodates the infamous Moulin Rouge cabaret, the hectic animated square of Place du Tertre and the unusual vineyard of Clos de Montmartre. Despite the hordes that come to appreciate the conspicuous Basilique du Sacre-Coeur, a dazzling white montage of domes, turrets and towers, Montmartre remains the picture of an intimate pre-war nostalgic village. A welcomed open invite to sit and watch the metropolis of Paris flicker by.
Discover
Find your perfect holiday in Paris
From 4020 hotels.