Where to eat – Rio de Janeiro's food and drink hotspots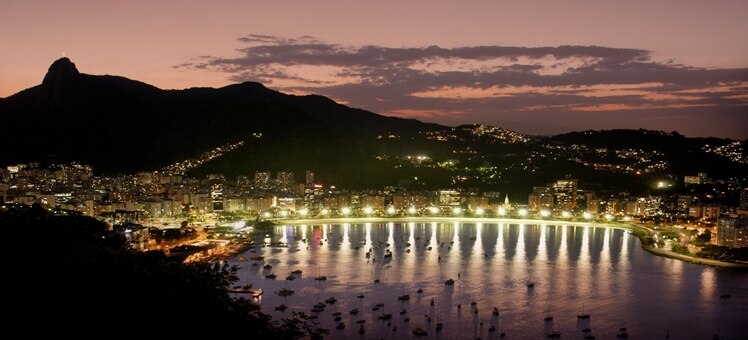 Due to the diversity in culture Rio de Janeiro doesn't have an identifiable cuisine, but instead, Rio's dining scene offers you drinks and dishes from all over the world. From Italian pastas to Chinese wontons, Spanish empanadillas to Arabian kibbeh there have been variations of other culture's favourite dishes that are now enjoyed throughout the country. From botecos or five-star restaurants, make the most of what Rio has to offer your taste buds.
South Zone
Here you'll find a great mixture of contemporary bars, fast food joints and fine dining restaurants. Being right by the coast means the city has a vast amount of quality sea-food on offer and in the last decade, vegetarian cuisine has become increasingly popular. Those of you looking to splash the cash, Olympe boasts impeccable reviews on the haute-French cuisine and fantastic service from their staff. For an authentic Thai meal, set in a fast-food style restaurant, My Thai offers healthy meals served quickly to your table. A fantastic vegetarian option is Vegan Vegan, with friendly locals serving authentic Brazilian food.
•
Olympe
, Rua Custodio Serrao 62, Lagoa. Tel: +552125394542•
My Thai
, Rua Fernandes Guimaraes, 82, Botafogo. Tel: +552131725566•
Vegan Vegan
, Rua Voluntarios da Patria, 402 – Ioja B, Botafogo. Tel: +552122867078
North Zone
There is a lack of fine dining in this area, and you will mostly find small restaurants and simple eateries. Anyone who appreciates good pizza needs to have a meal at Mamma Jamma Pizzeria as they have a large menu and also a selection of non-standard beers. If you're looking to eat at a local favorite, Estrela do Sul is a traditional Churrascaria, serving fresh cut meat and a large buffet to compliment your meal. For a tasty twist, Rota 66 is a chain of Mexican restaurants spreading across the city.
•
Mamma Jamma Pizzeria
, Rua Saturnino de Brito, 50, Jardim Botanico. Tel: +552138751223•
Estrela do Sul
, Av Guinard, 50, Recreio dos Bandeirantes. Tel: +552124378008•
Rota 66
, Rua Almirante Joao Candido Brasil 35, Tijuca. Tel: +552122544219
West Zone
Being one of the most modernised areas of the city it offers every type of cuisine imaginable, so why not try something new? Otto German Restaurant serves Swiss and German specialities, renowned for their Palmetto, a delicacy of the Guarani Indians whose area was later colonized by German immigrants. Located in the downtown area, set in a 19th century building lies Malaga Restaurant, providing a typical Spanish cuisine and a variety of delicious fish and seafood. With not a negative review against them, Laguna is an up-market Brazilian restaurant is set on Gigoia Island, and after a short boat ride you'll be amazed by their hospitality and the mouth-watering seafood dishes they serve.
•
Otto Germany Restaurant
, Rua Uruguai 380. Tel: +552122681579•
Malaga Restaurant
, Rua Miguel Couto 121. Tel: +552122530862•
Laguna Restaurant
, 32 Gigoia Island. Tel: +552124951229
Central Zone
In the historic area of Rio, travel back in time at Confeitaria Colombo, containing over 100 years of Belgian, British and Portuguese history and an excellent setting for a romantic meal. Their extensive menu includes vegetarian snacks and a fantastic selection of spirits and beers. If you are looking for quality meals at reasonable prices, La Sagrada Familia is run by friendly staff and serves a mix of pasta and meat dishes. If you want to make the most of the excellent seafood, Ten Kai serves Japanese food at good prices.
•
Confeitaria Colombo
, Rua Goncalves Dias 32. Tel: +552122322300•
La Sagrada Familia
, R do Rosario 98. Tel: +552122535572•
Ten Kai
, Senador Dantas, 75 Ioja H. Tel: +552122405898
Discover
Find your perfect holiday in Rio de Janeiro
From 1510 hotels.