Where to stay in Sri Lanka - a regional guide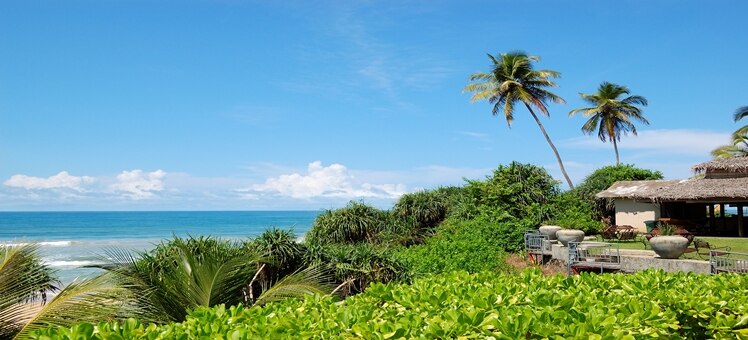 Packed with homely guesthouses and converted colonial buildings, Sri Lanka's accommodation is wonderfully authentic. From traditional B&Bs in Kandy, to extravagant five-star mansions in Galle, the selection boasts tradition, taste and quality. Some gorgeous boutique villas can be found nestled within the hill country, while friendly guesthouses are often the cheapest (and most authentic) option for budget travelers. It is custom to bargain for cheaper rates in these budget hotels – which often advertise separate local and tourist price sheets.
Colombo
Sri Lanka's capital is a curious city of contrasts, where old meets new and cultures blend in an ethnic mishmash. As the cosmopolitan city of the island, temples are interspersed with mosques and churches on these bustling streets of contemporary Sri Lanka.
Accommodation in Colombo
Having only recently found its feet in the tourism industry, new high-end hotels and budget guesthouses are increasingly sprouting up around the city. Luxury boutiques are also flooding the outer suburbs, resulting in an increasing variety of new and luxury properties to choose from.
Kandy
Sri Lanka's second city is undoubtedly the cultural capital of the country. Situated in the central highlands, temperatures are considerably cooler and more pleasant here. Kandyan and colonial architecture skirt the streets, while the picturesque surroundings provide a beautiful backdrop to the city.
Accommodation in Kandy
Like the city itself, hotels in Kandy are culture rich and become breathtakingly scenic the further out you go. Coming in all price ranges, choose between colonial hotels or quaint guesthouses, or head further out to the hilly slopes to discover some gorgeous boutique residences with dazzling vistas.
Galle
Galle is Sri Lanka's European gem, with atmospheric colonial streets and the famous Dutch Fort preserving its old charm. Surrounded by pristine beaches, and flaunting quaint period villas along its peaceful, traffic-free streets, it is a dramatic contrast to the other major cities in Sri Lanka.
Accommodation in Galle
Due to the city's appeal, accommodation in Galle is unfortunately some of the most expensive in Sri Lanka - incidentally, its European style seems to match European prices. Yet Galle houses some of the finest accommodation on the island, with gorgeous boutique villas and colonial mansions that capture the old-style ambience of the city.
Nuwara Eliya
Often referred to as the 'Little England' of Sri Lanka, the traditional town of Nuwara Eliya has a charming country village vibe. With its cool climate and rolling tea-covered hills, it's the perfect place for rural escapes. The town comes alive in April with colourful springtime festivities and Sri Lanka New Year celebrations, which ignite a joyous party atmosphere in its dusty streets.
Accommodation in Nuwara Eliya
Finding a hotel here can be slightly on the difficult side for the budget traveler, with a poorer selection of cheaper guesthouses. If you're eager to splurge, Nuwara Eliya is your place to do so, thanks to a handful of gorgeous heritage mansions nestled in the tea plantations of its surrounding countryside.
Discover
Find your perfect holiday in Sri Lanka (all)
From 4790 hotels.