What to see and do in British Columbia - a guide to notable attractions and landmarks
What to see and do in British Columbia - a guide to notable attractions and landmarks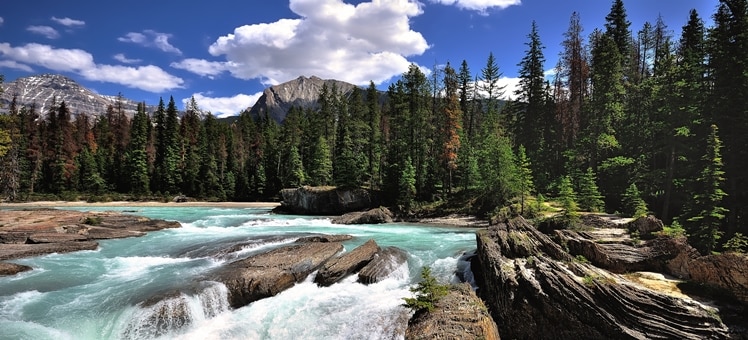 Famed for its resplendent scenery and rugged nature, British Columbia is an adventurer's dream destination. Filled with a contrasting range of cultural, tranquil and adrenalin-fuelled activities, visitors can tailor their visit to suit their mood.
For some of the best local experiences on offer, however, make sure to go whale watching in Victoria, sample the regional wines of Okanagan, spend a weekend at Whistler Village and take a day-trip to Vancouver Island. You'll soon find yourself having to return to British Columbia to tick-off all the attractions still yet to explore.
Art & culture
Home to countless artisan communities, art galleries, heritage museums and theatres, British Columbia has a thriving arts and culture scene. Jostling with the rich history of the province, you'll find a varied artistic outpouring. Head to Vancouver and Victoria for a comprehensive introduction to art and theatre in the area. Home to the Museum of Anthropology, Vancouver Art Gallery and Art Gallery of Greater Victoria, there is plenty to explore in these two spots alone. Numerous music, art and theatre festivals are also held throughout the year, dotted all around British Columbia.
Tours
You can find tours by the bucket-load in British Columbia. Whether it's sightseeing, exploring arts and culture, food and wine, wildlife or winter sports, there is a tour to suit everyone. Boat tours, whale watching tours, heli tours and sea safaris are just a few of the best adventures available in the province. Make sure to stop by British Columbia's Visitor Center to see what local and seasonal tours are on offer before you visit.
Food & wine
Home to rolling farmland, lush vineyards and homegrown breweries, it is hardly surprising that British Colombia has become known as gourmet destination. Most prominently found in the Okanagan and Similkameen Valley, vineyards and winery restaurants are a huge draw to the area. To soak up the rich farmer's market scene found in British Columbia, head to Fraser Valley, Thompson-Okanagan or Vancouver Island, where fresh produce and artisan food takes pride of place.
Adrenalin-fueled activities
From heli-skiing to snowmobiling, mountaineering to whitewater rafting, there are plenty of adrenalin-fueled activities on offer in British Columbia. If alpine adventures aren't you style, however, there's also summer sports to keep seasonal travelers happy. Head out on an ATV to explore the Canadian wildness, Kayak through the silken lakes of the Thompson-Okanagan region or scuba dive in the waters of the Sunshine Coast. There are many different ways to get your adrenalin fix here; it just depends on how daring you're feeling!
Nature & wildlife
Part of British Columbia's undeniable appeal can be credited to its beautiful surroundings. Home to sweeping landscapes sprinkled with rocky mountains, cascading waterfalls, bubbling hot springs and lush rainforest, nature and wildlife is a huge part of local culture. Home to an abundance of national and provincial parks, visit one of the many nature reserves to admire wildlife from grizzly bears to soaring eagles, wild mountain goats to roaming caribou.
Discover
Find your perfect holiday in Vancouver
From 350 hotels.