Travel Tips for Newport Newbies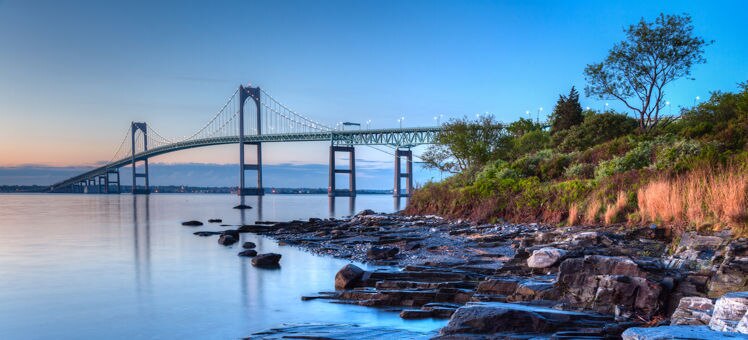 Flanked by the sparkling Atlantic Ocean and renowned for its rich history, Newport offers a vibrant downtown area as well as a spectacular coastline. Visit in summer or fall for mild weather and clear skies, or come in the spring to enjoy walks along quiet beaches. You can explore downtown on foot, or hop on a trolley to see the major attractions in style.
Best time to travel
If you're planning a Newport beach vacation, it makes sense to visit during the summer, which begins in earnest in June and lasts until late September. Although good weather is never guaranteed, you're likely to enjoy clear skies, sunshine, and warm temperatures, especially in August. Spring is quieter than high season, but the weather's often mild and clear, and it's a perfect time to enjoy hikes through the green and blooming landscape or long walks on sleepy beaches. Fall has its attractions, too, as the air turns crisp and the leaves turn to shades of red, gold, and brown.
Not to miss
Don't leave Newport before seeing at least one of the lavish mansions around the Bellevue Avenue Historic District. The Breakers is the most famous, but there are many others that are well worth a visit, including Rosecliff and The Elms. You'll also want to take in Newport's natural beauty, whether it's by swimming in the Atlantic surf or hiking the lofty 3.5-mile Cliff Walk along the rugged coastline. Evenings, choose from a variety of enticing restaurants and lively bars, mostly clustered around Thames Street in downtown Newport.
Getting around
Boston Logan International Airport (BOS) is about a 90-minute drive from Newport, while T.F. Green Airport (PVD) - domestic flights only - is around 30 minutes away. Renting a car makes it easy to explore the area, but if you've never driven in ice and snow you may prefer not to take to the road in winter. In downtown Newport, the Visitors centre is the hub for trolley-bus service, which stops at all the main attractions. Buy a day pass for extensive explorations, or purchase a one-way ticket from the driver. Downtown Newport is compact enough to navigate on foot.
Cuisine
Considering Newport's waterfront setting, it's no surprise that seafood is a favorite here. Try New England specialties such as "steamers" (soft-shell clams), swordfish, clam chowder, and lobster - including the immensely popular lobster rolls. In Newport and neighbouring towns, you'll find a variety of down-home diners, great for a hearty breakfast. For dinner, you can treat yourself to a locally sourced gourmet meal in one of Newport's fine-dining restaurants, which are often set in historic buildings with waterfront views. Downtown eateries offer everything from Thai cuisine to pizza and pasta, and there's something for every budget.
Customs and etiquette
People lucky enough to live in Newport are friendly and welcoming toward visitors. As in the rest of the US, tipping is obligatory for most services. Expect to leave 15 to 20 percent for a meal, and add on an extra $1 to $2 for each drink you buy in a bar, or for a service such as valet parking. Newport is deep in Boston Red Sox territory, so if you're a proud Yankees fan, you can expect some friendly banter. Casual attire is acceptable at most restaurants, but you'll want to dress up for dinner at upscale establishments.
Fast facts
Population: 24000

Spoken languages: English

Electrical: 110 volts, 60 Hz, plug type A, B

Phone calling code: 401

Emergency number: 911
Discover
Find your perfect holiday in Newport
From 100 hotels.