A Guide to Newport, Rhode Island - An Oceanfront Getaway with Beaches and More
A Guide to Newport, Rhode Island - An Oceanfront Getaway with Beaches and More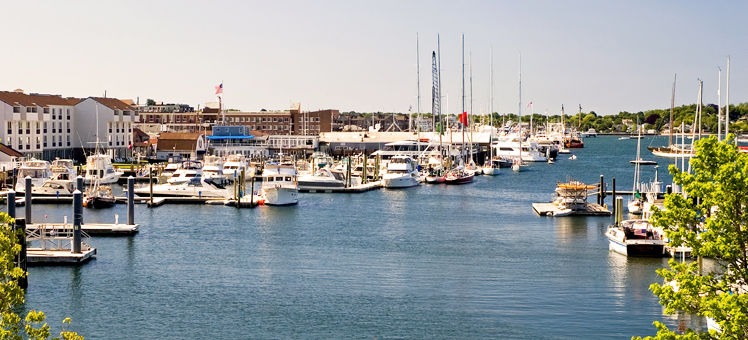 At less than 12 square miles, Newport offers a surprising variety of things to do. There are beaches, walking trails, historical and cultural sites, and something for the sports buff, too. Add to that popular festivals, such as the Newport Jazz Festival and the Newport Folk Festival, and it's clear why this oceanfront city is such a popular travel destination.
Newport's beaches
The beach is never far away when you're in Rhode Island, which is aptly nicknamed "The Ocean State." Newport, being a peninsula that juts out into the Atlantic, has coastlines on 3 sides. Many of the beaches are public, with wide sands for long strolls and waves perfect for body surfing. Easton's Beach, one of Newport's largest beaches, has three-quarters of a mile of coastline - plus a carousel, playground, concessions, and bathrooms. Easton Beach is also a departure point for the famously bracing Newport Cliff Walk.
Easton's Beach, 175 Memorial Boulevard, Newport 02840; Website: Easton's Beach
Newport Cliff Walk
Cliff Walk is a well-maintained National Recreation Trail that runs along the Atlantic, with the ocean on one side and Gilded Age mansions tucked behind fences and bushes on the other. Most of the 3.5-mile walk is paved and flat. There are sections that are rocky and sandy, though, so wear appropriate shoes. Cliff Walk is one of the most popular attractions in Newport, so you're likely to share the trail with some friendly visitors, locals, and maybe even a dog or two (on leash).
Newport's rich history
The rich and famous once spent their summers in Newport. (Do the last names Morgan, Astor, and Vanderbilt sound familiar?) You can tour their extravagant mansions to see what life was like during the Gilded Age. For a different glimpse of Newport's past, wander through the Common Burying Ground, with graves dating back to the 1600s. Or visit the beautifully restored Touro Synagogue, the oldest synagogue in the nation. Momentous events - including a reading of the Declaration of Independence on July 20, 1776 - took place at the Old Colony House, a National Historic Landmark.
Newport mansions; Tel: +1 401 847 1000; Website: Newport mansions

Touro Synagogue, 55 Spring Street, Newport 02840; Tel: +1 401 847 4794; Website: Touro Synagogue
Tennis and sailing
If you love tennis - or just sports history in general - be sure to visit the newly refurbished International Tennis Hall of Fame. Exhibits tell the story of tennis's history and its influential players. You can also rent space on their grass courts and take a lesson or play a match where so many tennis greats have competed. Prefer to be out on the water? Head to the harbor and take a sailing lesson or just sit back and enjoy a sunset cruise.
Discover
Find your perfect holiday in Newport
From 110 hotels.