A Visitor's Guide to Making the Most of your Vacation in Cambridge
A Visitor's Guide to Making the Most of your Vacation in Cambridge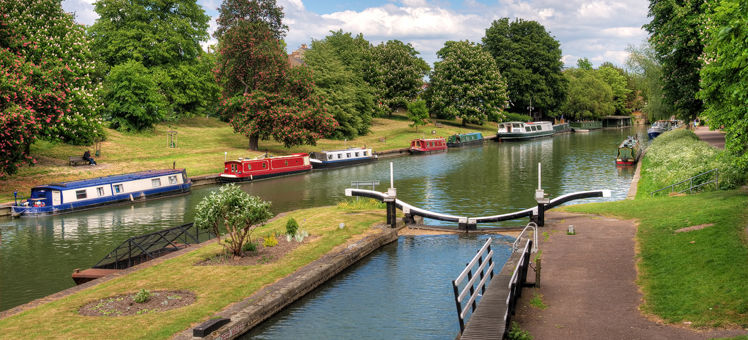 Cambridge is a tourist-friendly, compact city, easy to explore on foot or by bike. Themed, guided, and self-guided walking tours will introduce you to the city's rich heritage. Park and Ride and city bus services are efficient, and staff in hotels and restaurants are accustomed to helping visitors from all over the world. Getting here and away - by road, air, and train - is also easy.
Best time to travel
The university city of Cambridge is a year-round destination, but is most appealing in spring and summer. Winters are chilly with occasional snowfalls that make the colleges look beautiful. Bring warm, waterproof clothes if visiting from October through April. Accommodation rates are highest from June through August. The liveliest time to visit Cambridge is during May Week, which actually takes place in June after the end-of-year university exams. Expect all-night parties known as college balls, fireworks, a traditional inter-college rowing race known as The Bumps, and general picnicking and punting along the River Cam.
Not to miss
Cambridge's architectural heritage makes it one of England's most attractive city destinations. You can spend a week's vacation here discovering the glories of colleges, chapels, and churches built by Tudor monarchs and nobles. There are outstanding museums, too. Hot dates on the city's busy festival calendar include the Cambridge Folk Festival and Cambridge Rock Festival, in August, and the Cambridge Film Festival, in September.
Getting around
London Stansted (STN), 30 miles from Cambridge, has low-cost flights to and from many European cities. London Heathrow Airport (LHR), about 60 miles from Cambridge, has flights from every continent, including most major US cities. There are direct, scheduled coach transfers from Heathrow and Stansted to Cambridge. Cambridge International Airport (CBG) also has flights from a few European cities. Cambridge's Citi Bus network is efficient. Most of the city's attractions are within easy walking distance of each other. Cambridge is bicycle-friendly, with few hills and 80 miles of cycle lanes, so you can hire a bike and explore.
Cuisine
Some Cambridge hotels have restaurants, but there's more variety to be found in the city centre. Indian, Chinese, Italian, and Mediterranean eateries abound. Those in search of a gourmet experience will find several outstanding places to eat, including 2 Michelin-starred restaurants. Tipping in restaurants is generally 10 percent. Along the River Cam, a handful of historic pubs offer simple, satisfying meals and craft ales.
Customs and etiquette
Cambridge has no significant cultural peculiarities, and everyday politeness is all that's required to get on with the locals. It is, however, a university town, so you may encounter a certain amount of good-humored undergraduate rowdiness late at night, especially at weekends.
Fast facts
Population: 124000

Spoken languages: English

Electrical: 220-240 volts, 50 Hz, plug type G

Phone calling code: +44 1223

Emergency number: 999