Travel Tips for Experiencing Kelowna Like a Local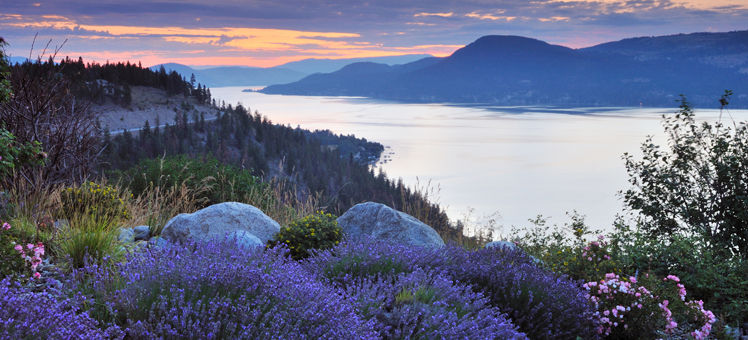 Kelowna experiences the 4 seasons in all their glory, with cold, snowy winters, warm summers, and year-round fresh air. It's therefore an ideal destination for outdoor enthusiasts looking to enjoy vigorous activities in a pristine natural setting. There are sophisticated restaurants and renowned wineries to satisfy the most ardent foodies, including several organic eateries that use the freshest Okanagan Valley produce.
Best time to travel
Kelowna offers an impressive range of activities all year round, and receives an average of 2,000 hours of sunshine per year. Spring, summer, and fall are the most popular seasons for hiking mountain terrain and boating in the city's clear lakes. But winter has its own special appeal, with world-class skiing and ice skating at Big White, one of the largest ski resorts in Canada.
Not to miss
Lake Okanagan has sandy beaches where you can rent paddle boats, canoes, and kayaks. One of the most popular activities in Kelowna, Okanagan Flyboard gives you the opportunity to soar over the water on a futuristic jet-powered flyboard. At Frequency Winery, you'll be shown how sound frequencies affect the taste and quality of wine during a show in which art, science, and winemaking collide. Or you can visit Pyramid Summerhill Winery, where organic and biodynamic wines are created using a geometric pyramid cellar, which is said to enhance flavors.
Getting around
Kelowna International Airport (YLW) is a 15-minute drive north of downtown, making it easy to access. A number of bus operators run high-frequency shuttle services to Kelowna and other resorts around the region. The city is primarily car dependent, so it's common for visitors to rent a vehicle or rely on taxis. However, buses operate within and around the city.
Cuisine
Kelowna is home to a range of international restaurants, including Italian, Thai, Chinese, and Indian ventures. Winery restaurants serve upscale cuisine along with vintages from their own bodegas. Comfort food made using local Okanagan ingredients is popular in Kelowna, like steaks, burgers, and gourmet sandwiches. Health-conscious options are also widely available, including vegetarian, gluten-free, and organic dishes.
Customs and etiquette
People in this part of Canada tend to be open and warm. Politeness and good manners are appreciated, and you'll always hear pleasantries like "please," "thank you," and "you're welcome" exchanged. It's a relaxed and culturally diverse region where immigrants and visitors are encouraged to maintain their customs and traditions. Since many people are here to partake in outdoor activities, the dress code is sporty and casual, though there's no harm in dressing up for a fancy dinner or a night on the town.
Fast facts
Population: 117312

Spoken languages: English

Electrical: 120 volts, 60 Hz, plug type A, B

Phone calling code: +1 250, +1 778

Emergency number: 911
Discover
Find your perfect holiday in Kelowna
From 120 hotels.