Things to Know Before You Go - Tips on Making the Most of your Exeter Getaway
Things to Know Before You Go - Tips on Making the Most of your Exeter Getaway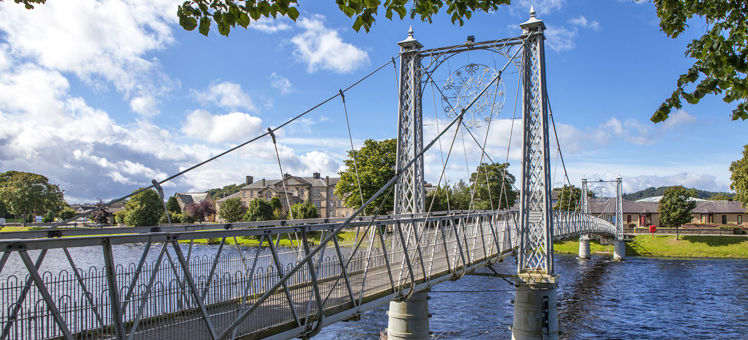 Exeter's status both an ancient city and thriving college town makes it one of the more intriguing places to travel to on the British Isles. The city's history goes back to the Roman Empire, and its landscape is dotted with an abundance of buildings and ruins that showcase this. The vast marshlands that border the River Exe, and close proximity to the spectacular Jurassic Coast, have also made Exeter an attractive eco-tourism destination.
Best time to travel
You'll experience temperatures in the low 20s F (low 70s C) and skies at their sunniest if you visit Exeter between June and August. This is also peak travel season, as families will flock to the area and the Exe Estuary while the children are on break from school. January through March is a good time to visit if you're into eco-tourism, as it will give you the best chance to spot migratory birds. During these months temperatures are in the mid 10s C (low 40s F) and there is more rainfall compared to the summer months.
Not to miss
Exploring Exeter's history through its landmarks is a must. You'll find city walls dating back to the Roman Empire, remnants of castles built by William the Conqueror, and prestigious cathedrals from the cusp of the Renaissance. A walk through the Princesshay and the West Quarter neighbourhoods are terrific ways to feed your need for shopping. If you're into the outdoors, you can rent a bike and weave your way through the riverfront Exe Estuary and spot indigenous wildlife.
Getting around
Some domestic flights land at Exeter International Airport (EXT), located about 6 miles away and there are bus and train connections from most major cities in the South. From the airport, you can skip renting a car and take a shuttle into Exeter. If you plan on sticking around downtown, all the major historic points of interest are located within walking distance of each other.
Cuisine
No trip to Exeter would be complete without indulging in a Devon Cream Tea, and you'll find plenty of charming cafés and tearooms that specialize in this decadent treat. The downtown area features several pubs serving comfort food and fine dining establishments creating elegant contemporary fare. The quirky West Quarter neighbourhood is a terrific area to visit for international dining. If you make your way to Topsham, you'll find several acclaimed restaurants that adhere to farm-to-table and eco-friendly principles.
Customs and etiquette
People in Exeter are considered to be friendly and welcoming. As long as you do not go beyond the norms of proper social manners, you'll be just fine. If you plan on taking the train from Exeter to the Topsham neighbourhood, be mindful of the trains' "Quiet Zones" - any excessive talking in these sections may result in a stern lecture from the train guard. Tipping is not required for most services. However, it has started to become common practice to tip hospitality staff at least 10 percent, increasing to 15 or 20 percent for outstanding service.
Fast facts
Population: 122000

Spoken languages: English

Electrical: 220-240 volts, 50 Hz, plug type G

Phone calling code: +44 1392

Emergency number: 999