Travel Tips - Getting the Most Out of Your Townsville Stay
Travel Tips - Getting the Most Out of Your Townsville Stay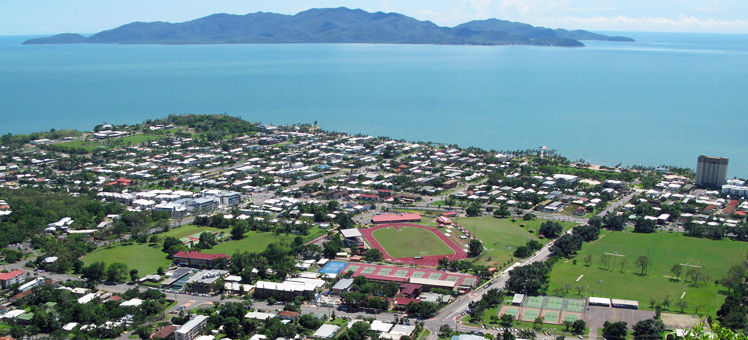 Townsville is a vibrant, tropical city which sits between the wilderness of the outback and beauty of the North Queensland coast. The population is a colourful mix of students, army personnel, and "old-timers," giving it a laid-back, cosmopolitan atmosphere. As well as offering great beaches, eclectic restaurants, and wildlife encounters, it's also an ideal springboard for expeditions to the outback, Magnetic Island, and the Great Barrier Reef.
Best time to travel
Townsville is blessed with an average of more than 320 days of sunshine a year. The "wet season" lasts from November through April, but most of the rain falls during storms, so you can still have sunny days. Average high temperatures range between 25 degrees C (77 F) in July and 32 degrees C (89 F) in December. Townsville is popular all year round but especially during school vacation in December and January, and at Easter. Marine stingers such as Box jellyfish make swimming outside sea enclosures dangerous in summer.
Not to miss
From Castle Hill, the red granite monolith that watches over Townsville, you'll have sweeping views of the Queensland outback, a long arc of the coast, and Magnetic Island. A myriad of colourful fish and coral await you at Reef HQ, and you can meet native fauna at Billabong Sanctuary. The Strand, Townsville's oceanfront promenade, is the place to stroll in the shade of palm trees, take a break at one of many eateries, and a dip in the beach's clear, cool waters.
Getting around
Townsville is on Queensland's northern coast, around 15 hours' drive north of Brisbane, and 4 hours south of Cairns. Townsville International Airport (TSV), a 10-minute drive from downtown, welcomes flights from Sydney, Melbourne, Brisbane, and regional centres. The Airport Shuttle gets you to the city centre, ferry terminal, and major hotels. Magnetic Island is linked to Townsville by passenger and car ferries which make the 25-minute voyage roughly every hour. The city centre is easily walkable, and there's an efficient bus network. A hire car is worth considering if you're exploring further afield.
Cuisine
Fresh seafood and fish is the local speciality, with trawlers arriving in the Port of Townsville every morning laden with the night's catch. Coral trout, barramundi, and red emperor are plentiful in the coastal waters, and reef-living red spot king prawns will delight seafood lovers. Many restaurants place an emphasis on fresh farm-to-table ingredients from the fertile hinterland. You'll find a huge choice of eateries on Flinders and Palmer Streets near Ross Creek in the city centre. Head to The Strand for dining with a Coral Sea and Magnetic Island backdrop.
Customs and etiquette
Australians are renowned for their easy going attitude and informality, and Townsville is a relaxed and cosmopolitan city. Families with kids are welcomed almost everywhere. The dress code is normally casual, though some restaurants insist on proper footwear rather than flip-flops ("thongs"). Tipping is not mandatory in Australia, although rounding up the bill by 10 to 15 percent is customary in restaurants. Australia has extremely strict tobacco laws. Smoking is banned in restaurants and bars, as well as most public places, including many outdoor areas.
Fast facts
Population: 190000

Spoken languages: English

Electrical: 230 volts, 50 Hz, plug type I

Phone calling code: +61 7

Emergency number: 000; 112 on cell phone
Discover
Find your perfect holiday in Townsville
From 240 hotels.