Where to Eat in Sedona - From Fine French to Farm to Table
Where to Eat in Sedona - From Fine French to Farm to Table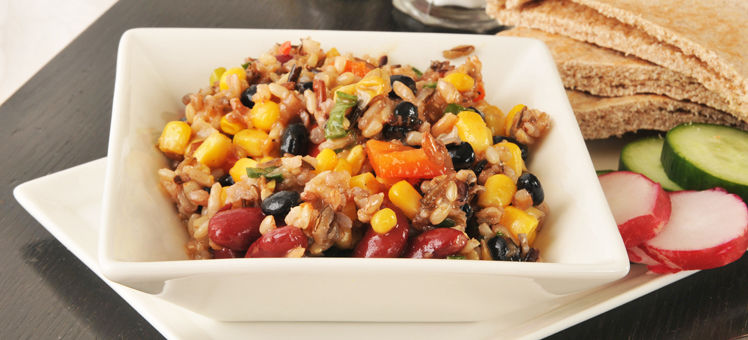 Despite its rugged exterior, Sedona has a distinctive luxury side - from high-end hotels and spas to world-class fine dining. Due to the city's location, you might expect Southwestern and Mexican fare would dominate the menus. Instead, they exist side-by-side with a wide variety of international flavors and complete dining experiences. Best of all, most Sedona restaurants of note are right in town.
Typical dishes
Authentic Southwestern and Mexican dishes are a Sedona staple. Because of the city's high concentration of health-minded folks, many organic, farm-to-table, and vegetarian options are also available.
Upscale French dining
The dinner experience at L'Auberge begins with an intimate, romantic view of Oak Creek, which tumbles by just yards from your table. Offering the area's most extensive wine list and an appealing selection of contemporary French cuisine, everything here is done with tremendous attention to detail. In fact, L'Auberge's service compelled Condé Nast traveller to call it "One of the Top 10 Restaurants in the Southwest." Popular dinner dishes include the crab salad and the aged beef carpaccio as appetizers, and the venison and filet mignon as entrées. L'Auberge is also open for breakfast and lunch. Reservations are recommended.
Authentic Mexican
Combining more than 15 years of Mexico travel with an intimate love for local products and wines, chef Jeff Smedstad has created a winning formula at Elote. Even waiting for your table is a pleasant experience, as you munch spiced popcorn and sip on a flavored margarita - ginger and blood orange are favorites. "Elote" is also the name of a Mexican corn-on-the-cob dish, and it's a must-try. Among the most celebrated entrées are the lamb adobo and the smoked pork cheek. With food this memorable, it's no surprise the restaurant's cookbook is a popular purchase.
Farm to table Italian
With an Italian menu featuring only organically grown local ingredients, Dahl & Di Luca honors a true "Farm to Table" practice. Located in West Sedona and critically acclaimed by the press, travellers, and locals, Dahl & Di Luca's menu combines old and new school Italian into a bouquet of dishes pleasing to every taste. It's nearly impossible to focus on a favorite - everything at Dahl & Di Luca is exemplary, including the atmosphere and the service - but the amaretto crème brûlée dessert is often heralded as the best of the best.
Organic comfort food
Set just below the Thunder Mountain red rock formation in West Sedona, the Heartline Café is a quaint and cozy option for hungry travellers. Most popular for breakfast, brunch, and lunch, the Heartline Café offers an eclectic New American menu that changes with the seasons and includes organic local products whenever possible. Popular dishes include the banana French toast for breakfast/brunch and the pecan crusted trout and Portobello mushroom sandwich for brunch/lunch. Ask to be seated in the hidden garden for an even more all-natural dining experience.
Discover
Find your perfect holiday in Sedona
From 100 hotels.