Theme Parks and Beyond - A Guide to Dining in Anaheim
Theme Parks and Beyond - A Guide to Dining in Anaheim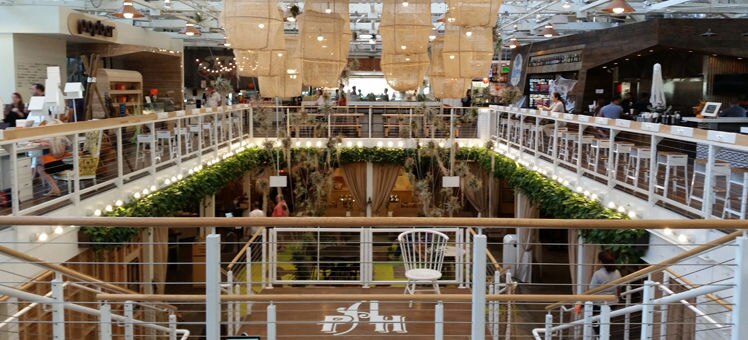 Anaheim's massive sprawl is home to an eclectic dining scene, ranging from fancy restaurants to casual family-friendly joints. The bulk of the city's eateries can be found between Disneyland® Resort and its 2 sports stadiums. A similar range of dining choices can also be found in the neighbourhoods of adjacent cities, like downtown Fullerton or downtown Brea.
Typical dishes
Variety rules the day in Anaheim, particularly in the tourist-driven section of town. If you're willing to explore outside the city's amusement park bubble, you'll find global cuisines including Mediterranean and Middle Eastern.
Downtown Disney®
Disneyland® Resort's bustling outdoor shopping centre is a prime spot for dining, even if you aren't visiting either amusement park. Among the mix of chains and snack shops are proper sit-down restaurants, most going beyond typical mall fare. Catal's Mediterranean cuisine is inspired by the flavors of the Spanish coast, with dishes like lobster paella and Spanish octopus. For an even more sophisticated experience, reserve a seat at the Chef's Counter at Napa Rose. The restaurant's exhibition kitchen will prepare its upscale California cuisine before your eyes as you enjoy a selection from their extensive regional wine list.
Anaheim Packing House
This 2-story food hall is a trendy place for hipsters and foodies to nosh. The space's collection of casual restaurants and food court-style seating leaves little room for pretense, and makes it easy to sample multiple locations. On the main level, you can indulge in Adya's take on Indian street food, with dishes prepared to summon complex flavors. Head downstairs, and The Kroft's gastropub-style cuisine awaits you. Be sure to check out their kicked-up take on poutine: a French-Canadian dish built around fries, gravy, and cheese curds.
Downtown Anaheim area
The neighbourhoods surrounding downtown Anaheim are home to some of Orange County's most acclaimed restaurants. They're all reasonably close to Disneyland® Resort, so they can easily integrate into your itinerary if you're in town for the park. The Ranch Restaurant's office building location might be unorthodox, but its farm-to-table contemporary fare and wine list of 14,000-plus labels attract many fans. Anaheim White House crafts upscale Northern Italian cuisine, as well as nightly free meals for homeless children, within an elegant historic property.
Sports stadiums
The neighbourhoods surrounding Angel Stadium and Honda centre are packed with restaurants perfect for a pre-game meal or a post-game celebration. How does a tater tot bar (small stuffed baked potatoes)sound? The Catch features a special menu on game days, and high-end contemporary cuisine the rest of the year. At JT Schmid's, you'll be able to custom-build your own burger and pair it with one of their special house-made beers. You can also stop by after the game for a brew-infused cocktail.
Discover
Find your perfect holiday in Anaheim
From 260 hotels.