Live Music, Tapas Bars, Breweries, and More - A Guide to Santa Fe's Nightlife
Live Music, Tapas Bars, Breweries, and More - A Guide to Santa Fe's Nightlife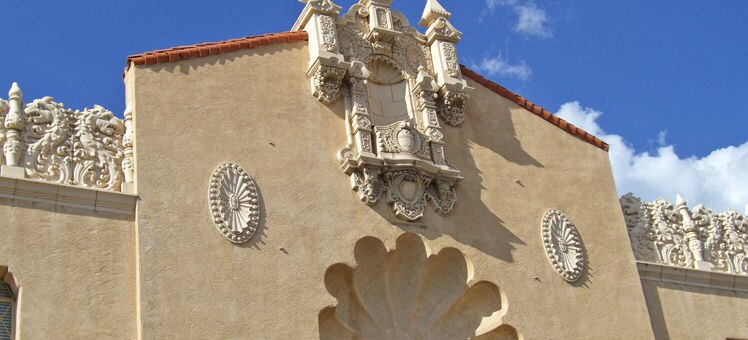 Nightlife in Santa Fe is low-key, casual, and relaxed, and has plenty of cultural offerings. Besides classical music, opera, and art openings, live music dominates Santa Fe's diverse night scene. Both upcoming and well-established artists from all over come to perform in Santa Fe, and there's a huge variety of genres, especially during the summer.
Live music
In almost every bar, lounge, and hotel in Santa Fe you'll find some form of live music. Whether your preference is jazz, blues, country, hip-hop, rock, or reggae, there is something for everybody. Venues tend to be small and intimate, perfect for a drink with friends and seeing a performance close-up. Summers are especially busy, with many different nightly offerings on both weekdays and weekends.
El Mesón
The tapas bar at El Mesón regularly has live jazz, Latin, Brazilian, and flamenco music, depending on the day of the week. Tuesdays are tango nights.
213 Washington Avenue, Santa Fe 87501Tel: +1 505 983 6756
El Mesón website
La Fiesta Lounge
At La Fonda on the Plaza Hotel, La Fiesta Lounge offers casual dining and live entertainment mainly by local artists. Complement your meal with one of the Lounge's signature margaritas or martinis.
100 East San Francisco Street, Santa Fe 87501. Tel: +1 505 982 5511
La Fiesta Lounge website
Piano lounges
After a long day browsing galleries and visiting museums, why not relax with a couple of drinks while listening to live music in one of Santa Fe's piano lounges? Enjoying new spins on classic and modern tunes with a good glass of wine is a sure way to relax the body and mind that's hard to beat.
Cava Santa Fe Lounge
Classical pianists and guitarists perform at the lounge of the Eldorado Hotel on a regular basis. Take a look at the list of wines by-the-glass - you'll be pleasantly surprised by the variety and quality of the selection.
309 West San Francisco Street, Santa Fe 87501. Tel: +1 505 988 4455
Cava Santa Fe Lounge website
Breweries
Santa Fe has a couple of local breweries. They showcase their own microbrews, serve food, and have live music and outdoor seating. You can't beat cooling down in summer with one of their special brews. Pick up your friends and head to one of them to enjoy Santa Fe's mild evenings.
Santa Fe Brewing Company
A few minutes from the Plaza, this is the oldest brewery in the area. It has an indoor room for cooler weather. In summer, sit outside, sip a brew, and enjoy the sunset.
35 Fire Place, Santa Fe 87508. Tel: +1 505 424 3333
Santa Fe Brewing Company website
Tapas, flamenco, and karaoke
Especially during the summer, Santa Fe offers up an eclectic mix of comedy shows, music halls, and plays, often in bars and small venues. These mostly seasonal events are well attended by visitors and locals alike. Latin and flamenco dancers are also very popular, and a regular feature in a couple of places.
Cowgirl Hall of Fame
Check its website to see what this bar and restaurant has planned for the evening. Different genres of live music, comedy, and even poetry reading may be on the menu. Or take the mike yourself on Tuesdays' karaoke nights.
319 South Guadalupe Street, Santa Fe 87501. Tel: +1 505 982 2565
Cowgirl Hall of Fame website
El Farol
A lively tapas restaurant and bar in Canyon Road, El Farol puts on live entertainment that includes jazz, salsa, and folk. It is known though for its Flamenco Dinner Show, featuring flamenco musicians and dancers at least once a week.
808 Canyon Road, Santa Fe 87501. Tel: +1 505 983 9912
El Farol website
Performance and film centre
As well as art exhibits, the centre for Contemporary Arts hosts events by local, regional, and national artists, including dancers, musicians, and performers. The Cinematheque, a space devoted to film, is one of the centre's key attractions.
Cinematheque
The Cinematheque shows mainly avant-garde and indie films, shorts, and documentaries. It also features series devoted to classic films.
1050 Old Pecos Trail, Santa Fe 87505. Tel: +1 505 982 1338
Cinematheque website
Discover
Find your perfect holiday in Santa Fe
From 320 hotels.