Arts and Culture in Turks and Caicos - Regional Music, Heritage Sites, and Folk Art
Arts and Culture in Turks and Caicos - Regional Music, Heritage Sites, and Folk Art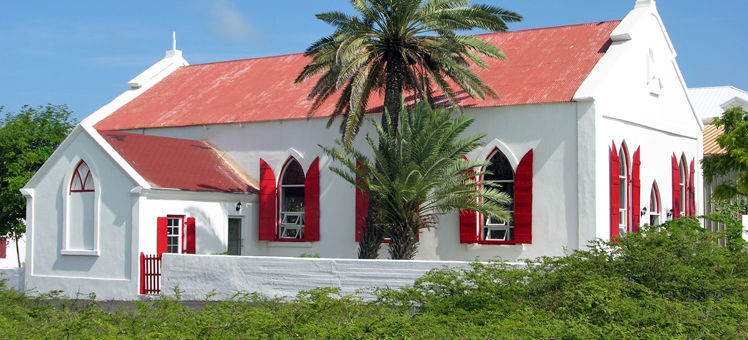 The arts and culture scene in Turks and Caicos is a vibrant mix that encompasses live music, exhibitions by local artists, traditional and contemporary folk art and crafts, and heritage sites from the islands' colonial past. Parades and pageants celebrating various occasions dot the cultural calendar. Listen out for the islands' national music, ripsaw, created by bending and scraping a common handsaw.
Live music
Your best bet for catching live music is to stick around Grace Bay in Providenciales. Usually, local bands play at a few venues on Wednesdays, Fridays, and weekends. Musical genres range from smooth Caribbean jazz to reggae, rock, and soul.
The Palms Turks & Caicos
The Palms Turks & Caicos is a 5-star beachside hotel where you can hear live music on some nights of the week.
Grace Bay Beach, Princess Drive, Providenciales, Turks and Caicos IslandsTel: +1 649 946 8666
The Palms Turks & Caicos website
Da Conch Shack
Da Conch Shack is an open-air restaurant with a beach party and live music every Wednesday, and a DJ every Sunday.
Blue Hills Road, Providenciales, Turks and Caicos Islands. Tel: +1 649 946 8877
Da Conch Shack website
Heritage sites
History buffs and curious visitors alike will find the heritage sites of Turks and Caicos filled with interesting stories from the islands' past. Walk through the remains of old plantations, where you might spot graffiti from more than 100 years ago, or find a relic from the slaveholding days after the American Revolution.
Cheshire Hall Plantation
Dating to the late 18th century, the plantation was once the most important place on Providenciales, with approximately 5,000 acres making up the property. Today, its ruins are preserved and open to the public.
Providenciales, Turks and Caicos Islands. Tel: +1 649 941 5710
Cheshire Hall Plantation website
Wade's Green Plantation
Located on the island of Kew, Wade's Green Plantation used to grow cotton, and is now considered one of the best examples of a Loyalist plantation in the islands. Look out for ship graffiti, which dates to the 19th century.
Kew, Turks and Caicos Islands. Tel: +1 649 941 5710
Wade's Green Plantation website
Folk art galleries
Turks and Caicos have a couple of folk art galleries, with captivating images put to canvas in acrylic and watercolour. You can purchase some of the art and take it home as a gift or memento of your islands trip. The gallery also has jewelry pieces and handmade local products on sale and on display, made from conch, ceramic, and glass.
Art Provo
Art Provo, in Regent Village, displays work by local artists. Here you'll find a wide range of paintings, prints, and ceramics, as well as artisanal crafts such as conch shell items, baskets, and sea glass jewelry.
Providenciales, Turks & Caicos Islands. Tel: +1 649 941 4545
Art Provo website
Anna's Art Gallery
This gallery is home to a collection of colourful, vibrant displays by more than 30 local contributors. Prints, accessories, and jewelry, plus paintings, are some of the gifts or souvenirs you can find here.
Salt Mills, Providenciales, Turks and Caicos Islands. Tel: +1 649 231 3293
Anna's Art Gallery website
Local artists co-op
Island artists have learned traditional techniques and now try to keep the art alive. You can visit the co-op's sales outlet and production studio to see crafts in the making, including basket-weaving and interpretive art. Visitors can ask questions and interact with the artists to learn more, as well as support the enterprise through purchases.
Middle Caicos Co-op
Visit the wholesale outlet where artists gather and share the traditions of the islands. Watch as baskets are made from island grasses and materials.
Front Street, Cockburn Town, Turks and Caicos Islands. Tel: +1 649 946 6132
Middle Caicos Co-op website