Treasures on Main Street - Where to Shop in Breckenridge
Treasures on Main Street - Where to Shop in Breckenridge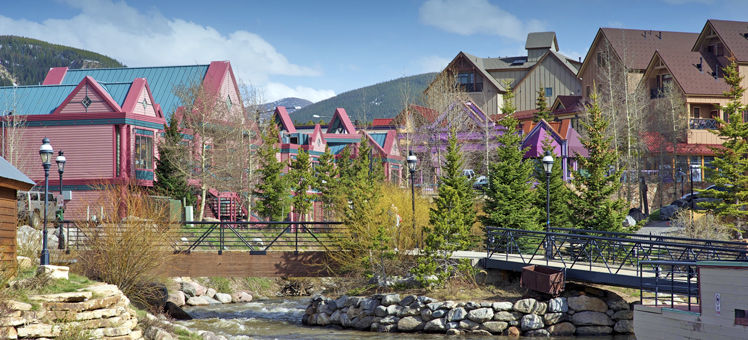 With more than 200 shops clustered around Main Street, Breckenridge's central byway, nearly everything you might want or need is within walking distance. From ski gear to fine jewelry, you can find treasures of all kinds in this friendly alpine town.
Gear up for adventure
You can equip yourself for adventure with a trip to one of Breck's many outdoor stores. The knowledgeable staff at The North Face helps skiers and mountaineers gear up for anything from surviving plummeting temperatures to conquering sky-high summits. You'll find lightweight jackets to keep you warm in sub-zero temperatures, stylish trail running shoes, and much more. You can rent skis, snowboards, bikes, or skateboards at Elevation.
The North Face, 322 S. Main St., Breckenridge 80424; Tel: +1 970 453 1613; Website: The North Face

Elevation, 324 N Main St, Breckenridge 80424; Tel: +1 970 453 2499; Website: Elevation
Rocky Mountain style
Expressing your personal style in this easygoing town is all about comfort and fun. You'll find both at Magical Scraps Boutique and Studio, filled with handmade clothing for the whole family. When you need something new for a night out, try Valleygirl Boutique for women's clothing, shoes, and jewelry that define Rocky Mountain style. For headgear that will make a statement, drop by Breckenridge Hat Company - it stocks everything from the perfect cowboy hat for keeping the sun out of your eyes, to character-themed snowboarding lids.
Fine art and craft
You'll go home with more than creative inspiration when you shop Breck's art galleries. Art on a Whim's varied collection showcases museum-quality pieces that often include a touch of light-hearted fun. The Photo Shop sells work by talented local photographers, allowing you take a little bit of Breck's beauty home with you. If you like to wear your art, visit Flourish Artisan Jewelry. The handmade items on display might inspire you to sign up for one of their jewelry-making classes.
Gifts for everyone
You can't leave town without picking up some Breck-inspired gifts for family and friends. Long days on the slopes and trails have served as the testing ground for the scented skin and haircare products at Summit Soap - your hipster friends will surely appreciate the Rocky Mountain Man Beard Conditioner. You can pick up artisanal sweet treats for the rest of the people on your list at Rocky Mountain Chocolate Factory.
Fresh food and exotic oils
Summer visitors can get a taste of the local produce at the Breckenridge Sunday Farmer's Market. You can browse the stalls, enjoy live music, and sample local brews every Sunday between late June and early September. Specialty oil and vinegar shop Olive Fusion is popular for good reason. It stocks sought-after products like Baklouti Green Chili Olive Oil and Alderwood Smoked Sea Salt.
Discover
Find your perfect holiday in Breckenridge
From 1060 hotels.