What to See and Do in Kelowna - Downhill Skiing and Luxurious Wine Tasting
What to See and Do in Kelowna - Downhill Skiing and Luxurious Wine Tasting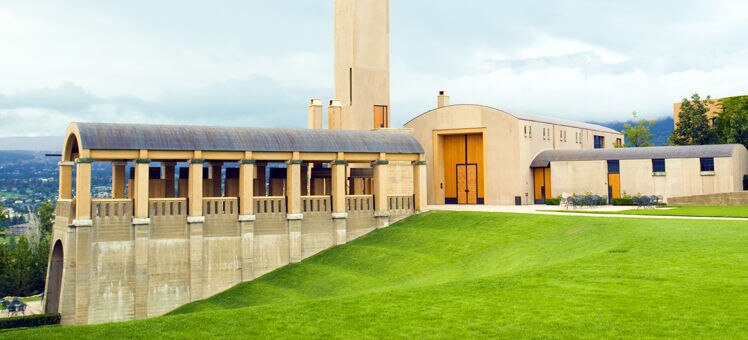 Kelowna is a picturesque lakeside city that appeals to lovers of nature and the great outdoors. You can also learn about winemaking at award-winning vineyards. In the mood for a few rounds of golf? The city has world-renowned courses to suit all skill levels. And, of course, there are plenty of opportunities for adrenaline-pumping outdoor thrills, from skiing to flyboarding.
Touring local wineries
Kelowna is renowned for its fine wines. With over 30 vineyards to choose from, wine tasting tours are a popular pastime for locals and visitors alike. Experience Wine Tours will take you on a fascinating journey through aromatic vineyards, including the oldest in the province, planted by Father Charles Pandosy in 1859. You'll learn about the winemaking process, taste the finished product, and enjoy a picnic lunch made with local ingredients. Wine Your Way has a number of different tour packages to choose from, like Morning Glory and The Promise Ring.
Award-winning golf resorts
Whatever your ability, there's a golf course for you near Kelowna, including some of the most scenic courses anywhere. The Harvest Golf Club is an award-winning resort with views over Lake Okanagan. The staff prides itself on customer service, and the chef prepares hearty post-golf dishes; try the prime rib cheddar burger. You can also check out Tower Ranch with its beautifully designed course that blends seamlessly with nature. It has a restaurant for "après-golf" treats, including goats cheese quesadillas and chocolate lava cake.
Water sports and beaches
Kelowna's lakes are always busy thanks to the 2,000 hours of sunshine the city gets every year. Downtown Marina Kelowna has refreshing activities perfect for hot summer days, including boat and personal watercraft rentals, so you can zip around the lake feeling the wind in your hair. For sandy beaches and picnic benches along the water, you can head to Lake Okanagan. Paddle boats, canoes, and kayaks are available to rent, and there's a great playground for kids, so you can sit back and relax on the beach while they play.
Exhilarating winter sports
The city's cold, cloudy winters make it a haven for winter sports. Located an hour from Kelowna's airport, Big White Ski Resort is blanketed with light, dry snow - perfect skiing conditions. It not only offers varied terrain and over 100 runs, but also plenty of family-friendly activities like hockey tournaments, skating, and live entertainment. Advanced skiers can make the spectacular 2.5-hour drive to Revelstoke Mountain Resort, which offers more than 65 runs and the biggest vertical drop in North America.
Outdoor adventures
Kelowna experiences all 4 seasons, including several months of mild weather that's perfect for adventures in the great outdoors. At Myra Canyon Adventure Park, adrenaline junkies can enjoy climbing and zip lining. Or for something with a slower pace, you can try hiking and mountain biking while enjoying scenic views. In the mood for major thrills? Okanagan Flyboard lets you fly and soar over the lake on futuristic jet-powered flyboards, dipping in and out of the water as you go. Beginners are usually in the air within 5 minutes.
Discover
Find your perfect holiday in Kelowna
From 120 hotels.