Where to Stay in Kelowna - Luxury Resorts, Cozy Ski Chalets, and Modern Hotels
Where to Stay in Kelowna - Luxury Resorts, Cozy Ski Chalets, and Modern Hotels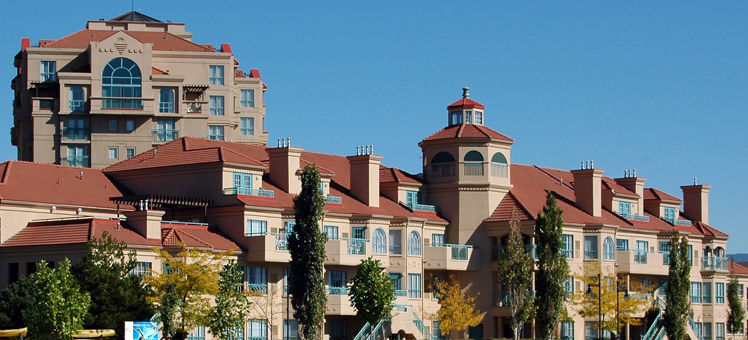 Kelowna is a place where people appreciate the finer things in life, like delicious food made with fresh, local ingredients, fine wines produced in the Okanagan Valley, and the region's unblemished natural beauty. Less than an hour away by car, Big White offers world-class resorts and cozy hotels with direct access to the ski slopes from your front door.
Kelowna has something for everyone, including an excellent arts and culture scene comprising public museums, galleries, theatres, and gardens. Its natural scenery and popular lakefront make it an outdoor enthusiast's dream. Popular activities include boating, hiking, and mountain biking. If rest and relaxation is your priority, you can tour local wineries and taste their award-winning products, or work on your swing at a world-class golf resort in picturesque surrounds. The local food scene is fresh and exciting, featuring plenty of different cuisines and locally grown Okanagan Valley ingredients.
The city's luxury resorts are popular for good reason. Many of them feature refreshing outdoor pools, full-service spas, private suites with a kitchen, and picturesque beach scenery. There are plenty of excellent hotels, from budget chains to upscale boutique options, with modern amenities like free Wi-Fi, pools, and fitness centres. Or you can opt for a homey bed and breakfast, including full amenities.
Less than an hour from Kelowna International Airport (YLW) is Big White, the third largest ski resort in British Columbia. It has garnered numerous awards for its ski-in, ski-out facilities. There are runs for all skill levels, from beginners to experts, and the light, velvety powder creates ideal conditions. What's more, with 18 on-mountain pubs, dance clubs, cafés, and restaurants you are spoiled for choice when it comes to après-ski relaxation. If you prefer to cook for yourself, online grocery shopping is available. This is a family-friendly resort, offering hockey tournaments, ice skating, scavenger hunts, and live entertainment.
If being able to ski from the moment you step out the front door sounds like fun, Big White is the ideal resort. Comfortable condos and cozy hotel rooms offer amenities like ski-in, ski-out access, free Wi-Fi, and family-friendly restaurants. You can even warm up after a day on the slopes by hopping into an outdoor hot tub or sauna.
Discover
Find your perfect holiday in Kelowna
From 120 hotels.