Where to Stay in Sedona - Luxury Hotels to Creekside Cabins
Where to Stay in Sedona - Luxury Hotels to Creekside Cabins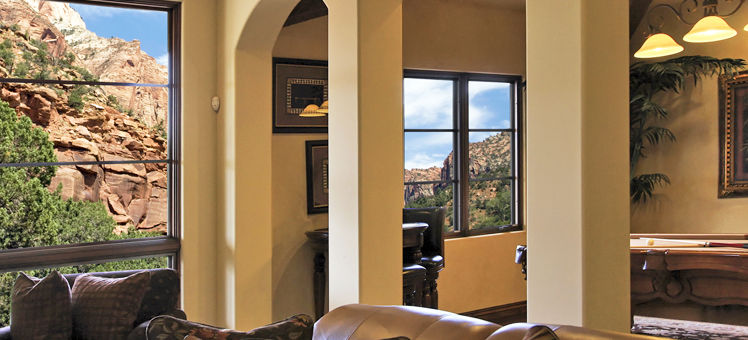 Sedona is a Southwestern painting come to life, a land of red rocks cliffs, bright blue skies, and billowing clouds. Where to stay depends on what activities you want to pursue and, of course, your budget. The great news is, no matter what location you choose, almost every window will reward you with views of Sedona's impossibly colourful landscape.
Uptown Sedona is the centre of the action when it comes to gallery-hopping, shopping, and dining - all within walking distance. If art is your pleasure, Gallery Row's 50+ galleries contain works in all mediums and styles. Uptown Sedona also has the largest variety of shops, as well as the most restaurant options.
Accommodation in Uptown Sedona is mostly full-service luxury hotels and resorts. Most have pools and room service, and many also provide spa services. If you plan ahead, good deals can be found.
Because West Sedona is a couple miles from the centre of town, it has a more low-key vibe, which some say brings a stronger connection to the natural surroundings. West Sedona is within walking distance of the Sugarloaf trailhead for hiking to see Thunder Mountain, Chimney Rock, and Coffeepot Rock. It's also closer to the Seven Canyons Golf Club.
West Sedona has several larger resorts with more in-house accommodation, due to the distance from the town centre. Some include full-service spas, restaurants, and even their own nightclubs. The area also has affordable hotel options that have received high marks.
A little farther from the centre of town (about 8 miles), the Village of Oak Creek has a neighbourhood feeling. Still, with Big Bell and Cathedral Rocks dominating the horizon, you can't help but feel you're right in the middle of nature. There are a few restaurants and amenities here, but you will find the majority of tourist-based shops and services in Sedona.
The Village of Oak Creek is close to the Sedona Golf Resort and has a mix of accommodation, including boutique hotels, cabins, and B&Bs. It does require a drive into Sedona.
If you're planning a trip around attractions like the Out of Africa Wildlife Park, the Verde Valley Wine Trail, or the Blazin' M Ranch horseback tours, booking a room in the Verde Valley might be the right call. It's less than 20 miles from Sedona, and has plenty of sights nearby.
There is a wide range of accommodation in Camp Verde, ranging from large hotels to charming B&Bs. The Cliff Castle Casino and the Pine Shadows Golf Course are also close.
Discover
Find your perfect holiday in Sedona
From 100 hotels.