Where to Stay in Yosemite National Park - From Tents to Resort Hotels
Where to Stay in Yosemite National Park - From Tents to Resort Hotels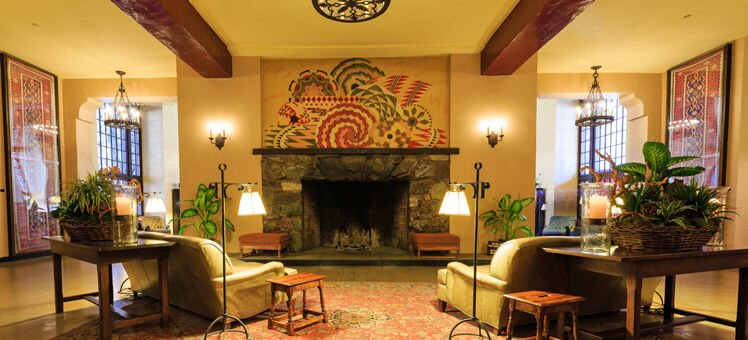 Staying in a national park won't limit you to tent or RV camping. Yosemite's campgrounds have semi-permanent platform tents, as well as cozy cabins. You'll find hotels with accommodation ranging from kid-friendly bunk beds, to luxurious suites with panoramic balcony views. You can also rent cottages. Towns surrounding the park offer an even broader range of options.
At the centre of the park is Yosemite Village, on the north side of Yosemite Valley. This is where you'll find the park headquarters, along with restaurants, shops, a post office, campgrounds, RV parking, and 2 hotels. Well-served by park shuttle buses, the village is also the site of several trailheads, and you can go swimming and rafting here.
Hotels in Yosemite Village are built in rustic style, and offer high-end dining and spa facilities. You can also opt for a platform tent, or a wooden cabin. Campground choices usually have shared bathing facilities.
Bass Lake is in the Sierra National Forest, 14 miles from Yosemite National Park's Southern Entrance, along Highway 41. The community is built around a large reservoir. If you stay here you can go boating, swimming, fishing, and even water skiing. You'll also have the chance to go hiking along a variety of trails.
In Bass Lake you'll be able to pick from mid-priced chain hotels, or upscale resorts with lakefront facilities and stylish restaurants. You can also rent cabins, suitable for both families and couples.
Groveland village is in Stanislaus National Forest, 12 miles from Yosemite National Park's North Gateway, along Highway 120. You'll be close to several park attractions, including Hetch Hetchy valley, and Buck Meadows. The latter has a popular swimming hole. In Stanislaus National Forest you can also go rafting, fishing, and hiking, on and around the Tuolumne River.
Accommodation in Groveland and Buck Meadows is mainly aimed at outdoors enthusiasts. You'll be able to choose from motels, hotels, bed and breakfasts, and RV parks. There also are cabin rentals. Some of the latter are less than 2 miles from the park entrance.
One of several towns bordering the park, El Portal is 12 miles from Yosemite Village, along Highway 140. It was once a railway terminus, and used as a gateway by park visitors. You can go fishing, swimming, or rafting here, along the Merced River. Or you can hike to Midpines, in Sierra National Forest.
There are several hotels in and around El Portal, in various price categories, as well as a number of B&B choices. You'll also be able to pick from a range of privately run campgrounds.
Mariposa is 32 miles west of Yosemite National Park's Rock Entrance, along Highway 140. Staying here will enable you to pick from a wide range of restaurants, bars, and shops. The town's compact nature means most will be within walking distance of your hotel. There are also several gas stations here if you need to fill up.
The majority of Mariposa's accommodation choices are country-style inns, or motel-style hotels. Many have outdoor pools, if you arrive in high summer and wish to cool off. Cabin rentals are also available.
Discover
Find your perfect holiday in Yosemite National Park
From 980 hotels.