From Luxury Apartments to Motels - Where to Stay in Mooloolaba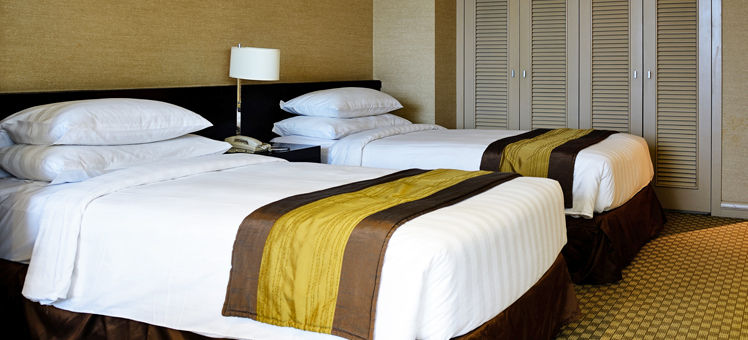 Most of Mooloolaba's visitors stay in rental apartments, which range from high-end to no-frills. You can sleep in luxury penthouse pads with commanding ocean views, or modest studio apartments that are geared toward budget-conscious travellers. Given Mooloolaba's compact nature, nearly all rental apartments are within walking distance of this seaside enclave's main attractions.
The Esplanade
The line of modern high rises that tower over the seaside Esplanade is where you'll find most of Mooloolaba's rental options. The Esplanade is steps from Mooloolaba Beach, and lined with boutiques, galleries, and restaurants. Water sport hire facilities, for kayaks and jet skis, will also be at your doorstep.
Most rental apartments on the oceanfront Esplanade are fully furnished and fit different budgets. Five-star places come with comforts like huge baths, luxury spas, and heated pools. Even the more affordable apartments in the area have extras such as fully equipped gyms, barbecue facilities, and ocean-view balconies.
Marina
A short walk from the oceanfront Esplanade, the River Esplanade is close to many of the same attractions as its seaside neighbour. By staying on Mooloolaba's Marina, you can easily stroll to the harbor's boutique shops, grab ice-cream from a vendor, or sip coffee at an outdoor café. A centre for commercial fishing, Marina restaurants receive their seafood directly from boats each day.
You can relax on a balcony overlooking the Mooloolaba Marina at luxury multi-bedroom apartments with in-room spas and high-end furnishings. Or, stay at more basic apart-hotels with shared kitchens. Whatever your price range, most complexes have pools and common barbecue areas.
Mooloolaba Spit
Close to both the oceanfront and riverfront Esplanades, the Mooloolaba Spit has direct access to the beach. With the Mooloolah River on one side, and Pacific waters on the other, the "Spit" is close to most everything Mooloolaba has to offer. You can drop a blanket to have a picnic, or let the kids frolic at the park that runs through the its centre.
Modern apartments ranging from penthouses with rooftop terraces, to basic one-bedroom units are found on the Mooloolaba Spit. Distanced from commercial areas, these quieter accommodation offerings have more tranquil environments and common green areas.
Search for Mooloolaba Spit hotels
Brisbane Road
While most of Moolooba's accommodation is in apartments, motels and hostels are available - and come at lower costs. Many are found along Brisbane Road, a short stroll from Mooloolaba's main attractions. Markets, bakeries, and budget-friendly eateries are also found in this area just outside the town's tourist centre.
Swimming pools are standard at many of the motels that line Brisbane Road, as are guest kitchens. These small family-run motels also have internet, air-conditioning, and flat-screen TVs. Backpackers on budgets can stay at a hostel with dorm-style sleeping and a shared bathroom.