12 Best Things to Do in Melbourne
What is Melbourne Most Famous For?
Our guide to the best things to do in Melbourne highlights the city's status as the cultural capital of Australia. It is a city of plenty, with world-class art and architecture, vivacious locals, vibrant music, and food scene, and stunning natural escapes right on its doorstep.
Get in touch with nature and trail through the gorgeous outback or lose yourself in the city's bustling nightlife – Melbourne provides a wide spectrum of things to see and do. Below is a list of only the best the city has to offer. You can also consider it as a place to start planning your trip.
What are the best things to do in Melbourne?
1
National Gallery of Victoria
Admire an impressive collection of Aboriginal artworks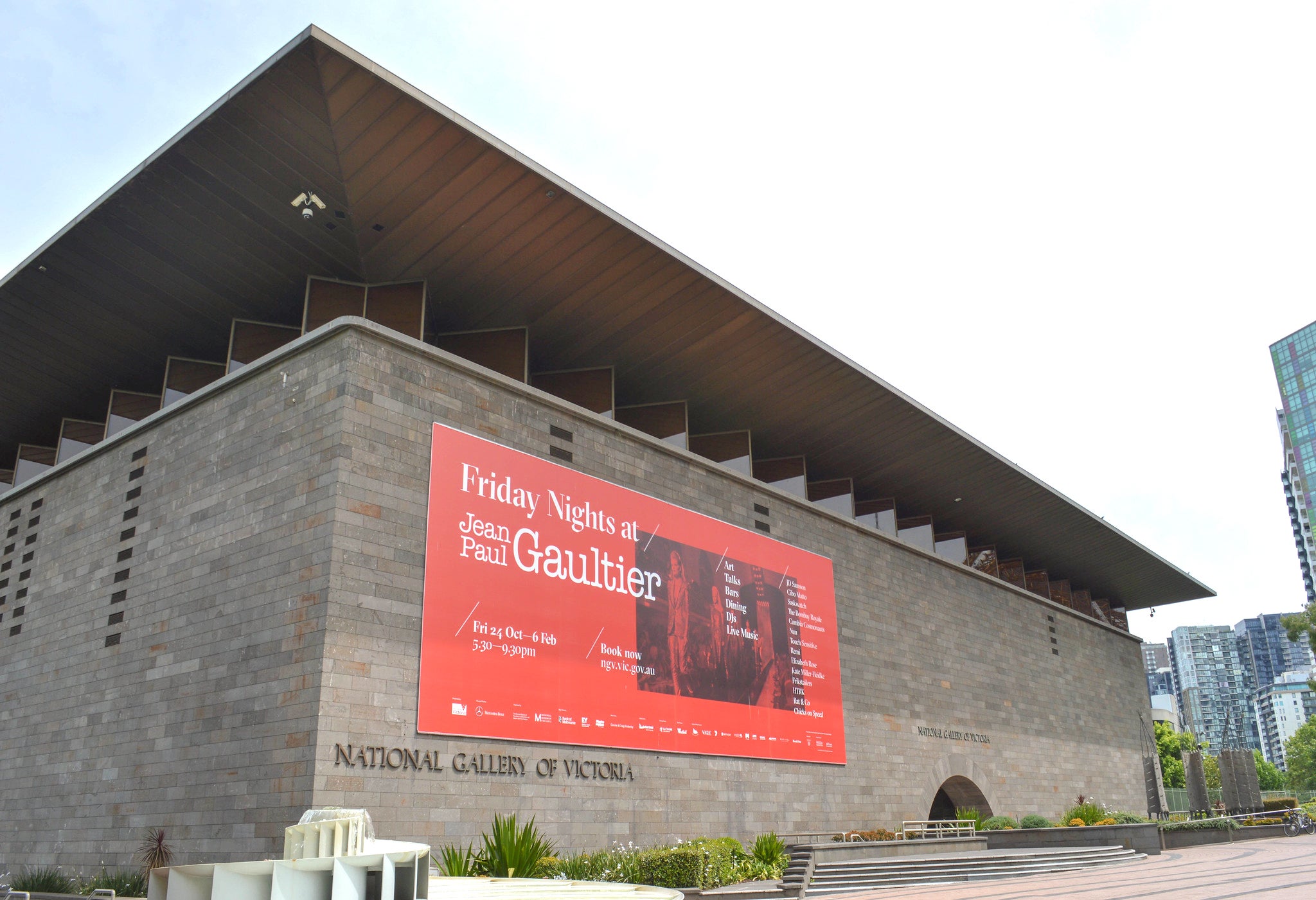 The National Gallery of Victoria was established in 1861, making it the oldest as well as the largest art gallery in the country. The gallery was opened during the Gold Rush days of the 19th century when there was a rampant appetite for fine art.
Over time, The National Gallery has amassed an impressive collection and with that, a reputation to follow suit. Its collection spreads across original Australian Aboriginal art to post-colonial works that amount to over 70,000 pieces. It's advised to spend a full day here, arriving early in the morning to avoid queues. After your visit, be sure to walk along the Southbank's Yarra River for city sightseeing.
Location: 180 St Kilda Road, Melbourne, VIC 3006, Australia
Open: Daily from 10 am to 5 pm
Phone: +61 (0)3 8620 2222
photo by Francisco Anzola (CC BY 2.0) modified
2
State Library Victoria
A historic centre for learning and culture
The State Library Victoria (SLV) is a beautifully preserved state library in Melbourne, founded in 1856 by Sir Redmond Barry. This architectural masterpiece is a fully-functioning, impressive monument that is modernised. Initially designed to house a library, museum, and gallery, it has been upgraded regularly, keeping it relevant in an ever-changing world. You can partake in reading and research or simply enjoy educational and cultural experiences.
Even if you're not a bookworm, you'll find a treasure trove of stunning architectural features, artwork, literature, sculptures, artefacts, and activities around every corner. Not to be missed is the La Trobe Reading Room and Dome Gallery – the massive and magnificent domed ceiling was the largest upon completion in 1913.
Location: 328 Swanston St, Melbourne VIC 3000, Australia
Open: Daily from 10 am to 6 pm
Phone: +61 (0)3 8664 7000
3
Melbourne laneways and arcades
Uncover endless street art along cobbled walkways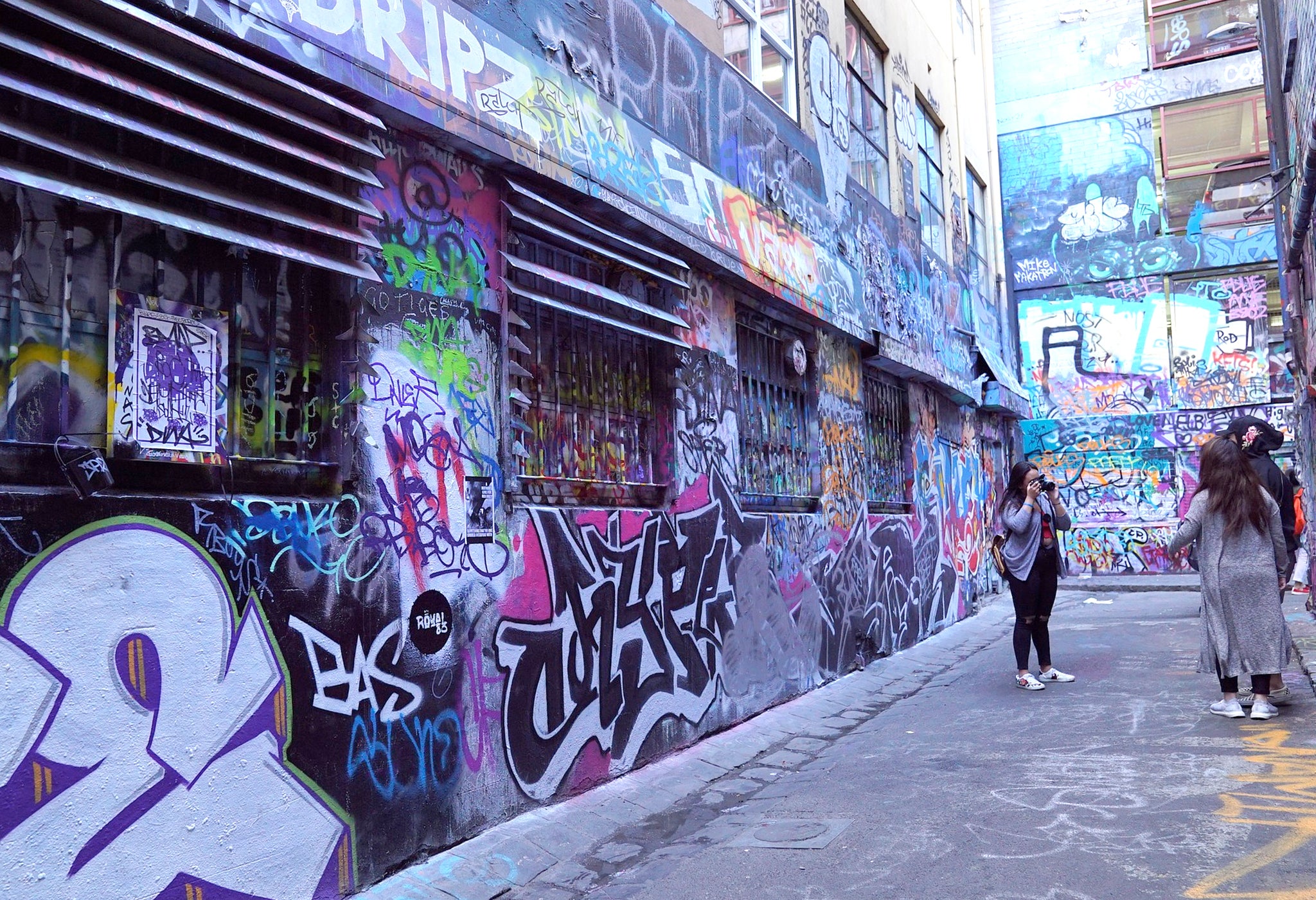 Strewn across Melbourne's characteristic laneways and arcades are endless spreads of vibrant street art. Never mind that the city has grand Victorian arcades and charming cobbled thoroughfares, it's the ever-growing art scene that just adds the cherry on top to the delicious treat that Melbourne is.
The most famous of these is Hosier Lane, a quaint alley known for its evolving street art. Other places worth mentioning are Market Lane – a fragrant entryway to the city's iconic Chinatown – and Block Arcade where ornate French Renaissance architecture frames trendy shops such as Georg Jensen and Crabtree & Evelyn.
4
Federation Square
Explore this popular plaza rife with culture
Federation Square is a centrally-located plaza and a famous landmark of the city where flurries of people meet for coffee, meals… you name it. Opened in 2002, this cultural hub is home to a museum, an art gallery, an auditorium, countless shops, restaurants and bars.
The Ian Potter Centre is a must-visit for those who can spare the time. At this art museum, there are some remarkable displays of the Indigenous and non-Indigenous art from the colonial period to the present day, which is spread across 20 galleries. If you have time (and the energy), head over the river to its International gallery, where renowned museums, such as New York's MOMA, have put on exhibitions. Highly advised: comfortable walking shoes.
Location: Swanton Street & Flinders Street, Melbourne, VIC 3000, Australia
photo by Terrazzo (CC BY-SA 2.0) modified
5
Melbourne Skydeck
Unsurpassed views of the city and beyond
The Melbourne Skydeck offers the highest public vantage point in the Southern Hemisphere at 285 metres high. The vistas of the largest city in the Australian state of Victoria are phenomenal. The mostly enclosed 360-degree observation deck features viewfinders and binoculars to help you locate landmarks and other significant features. If you want to check out the weather up here, there is a small outer area called The Terrace which may be closed if the winds are too brisk.
For an over-the-top experience while you're up here, take in The Edge. This 3-metre glass-enclosed cube protrudes out from the building giving you the feeling that you are floating almost 300 metres above Melbourne city streets.
Location: 7 Riverside Quay, Southbank VIC 3006, Australia
Open: Sunday–Thursday from 12 pm to 9 pm, Friday–Saturday from 12 pm to 10 pm
Phone: +61 (0)3 9693 8888
6
Melbourne Zoo
One of the most popular wildlife sanctuaries in Australia
Melbourne Zoo is home to more than 320 species of animals from around the world, arranged in different exhibits and bio-climactic areas. It features numerous zones like Gorilla Rainforest (gorillas and lemurs), Trail of the Elephants (elephants, orangutans, and tigers) and an Australian bush section with koalas, kangaroos, wombats, and other native species.
Entry tickets for non-members of the zoo are available online and must be booked in advance. Kids below the age of 16 get free entry on weekends and certain public holidays. Melbourne Zoo dates back over 160 years, making it one of Australia's oldest wildlife sanctuaries.
Location: Elliott Ave, Parkville, Victoria 3052, Australia
Open: Daily from 9 am to 5 pm
Phone: +61 (0)1300 966 784
7
Royal Botanic Gardens
Enjoy gorgeous displays of wildlife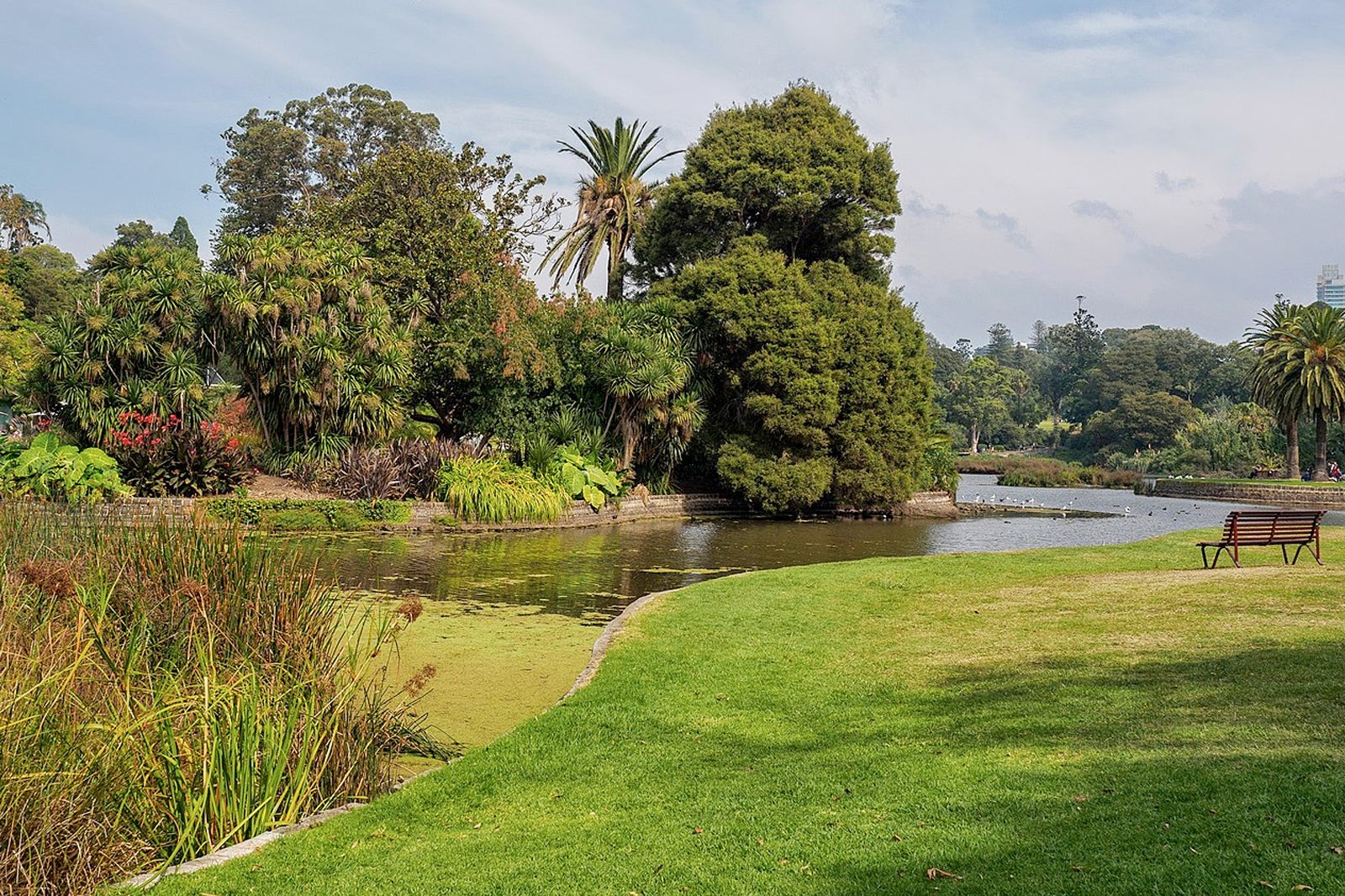 Opened in 1846, the Royal Botanical Gardens is a truly beautiful display of plant life, with over 87 acres of landscaped gardens and over 10,000 species of plants and fauna. You can choose to spend a leisurely day walking the gorgeous, green grounds stopping to lay on the grass and soak in the sunshine or head on over for the last rays of the day after you explore the city.
The gardens are easily accessible from the city's CBD by train, bus or car, which is approximately 30km away. Don't forget to bring a hat and some sunscreen to shield you from the strong Aussie sun.
Location: Birdwood Avenue, South Yarra, VIC 3141, Australia
Open: Daily from 7.30 am to 7.30 pm
Phone: +61 (0)3 9252 2300
photo by Neil Parley (CC BY 3.0) modified
8
Melbourne's markets
Shop for local produce and street food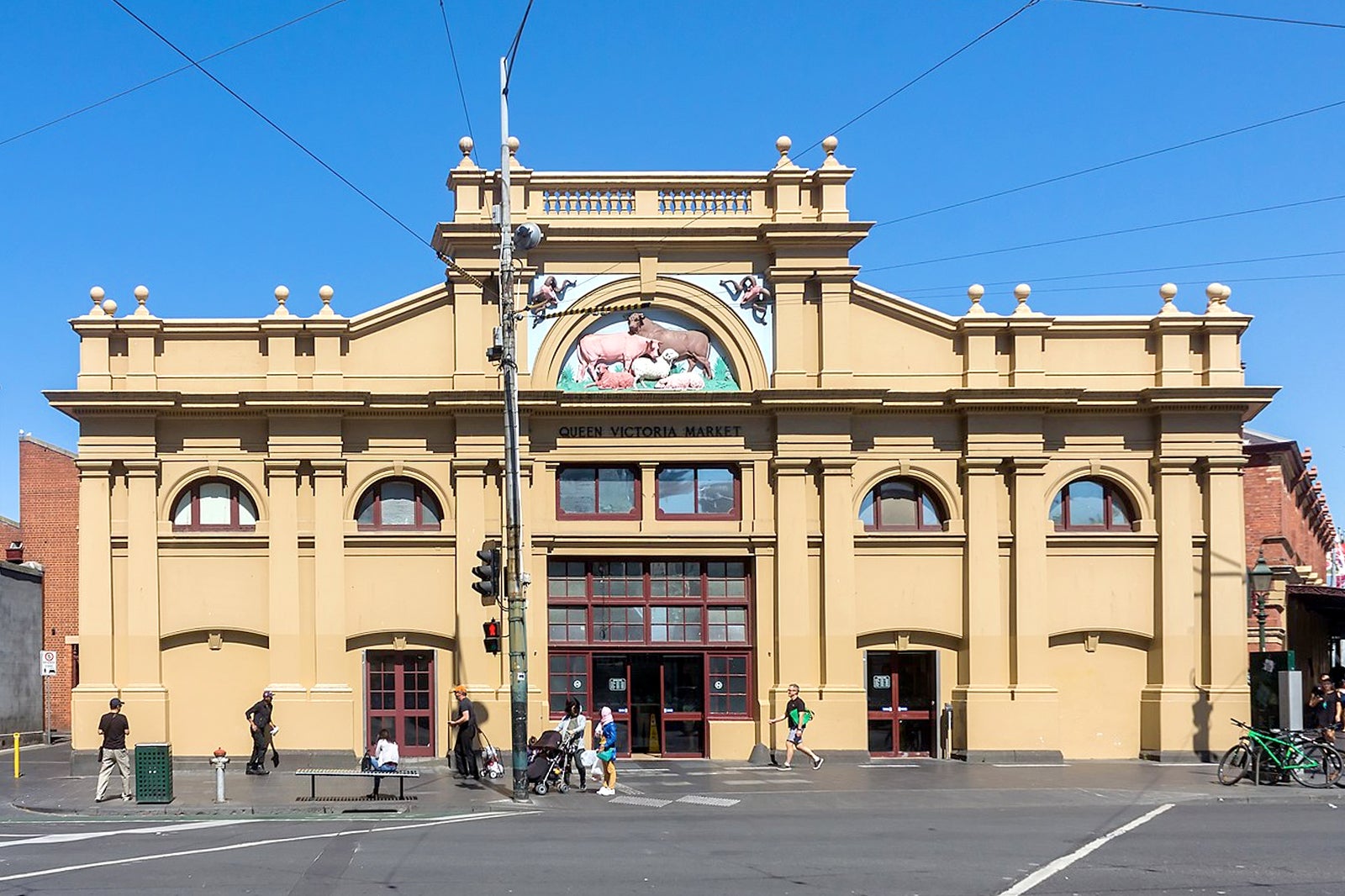 Seeing that Melbourne is paving its way as Australia's food capital, the markets it has to offer are no short of amazing. The most famous of them all is the vibrant Queen Victoria Market, which has functioned as a cemetery, a livestock market, and a wholesale fruit and vegetable market.
Today, the market serves as a busy community centre, with entire halls designated to organic produce, meats, cheeses, and artisanal wares. In the winter, it even turns into a cosy night market. Another market making a name for itself is Preston Market, which has a range of cultural offerings such as Greek and Italian delis and bakeries as well as traders selling unique artisanal wares. For maximum hipster vibes, head to The Rose St. Artists' Market.
photo by Crisco 1492 (CC BY-SA 4.0) modified
9
Great Ocean Road
See multiple iconic sights within this stunning drive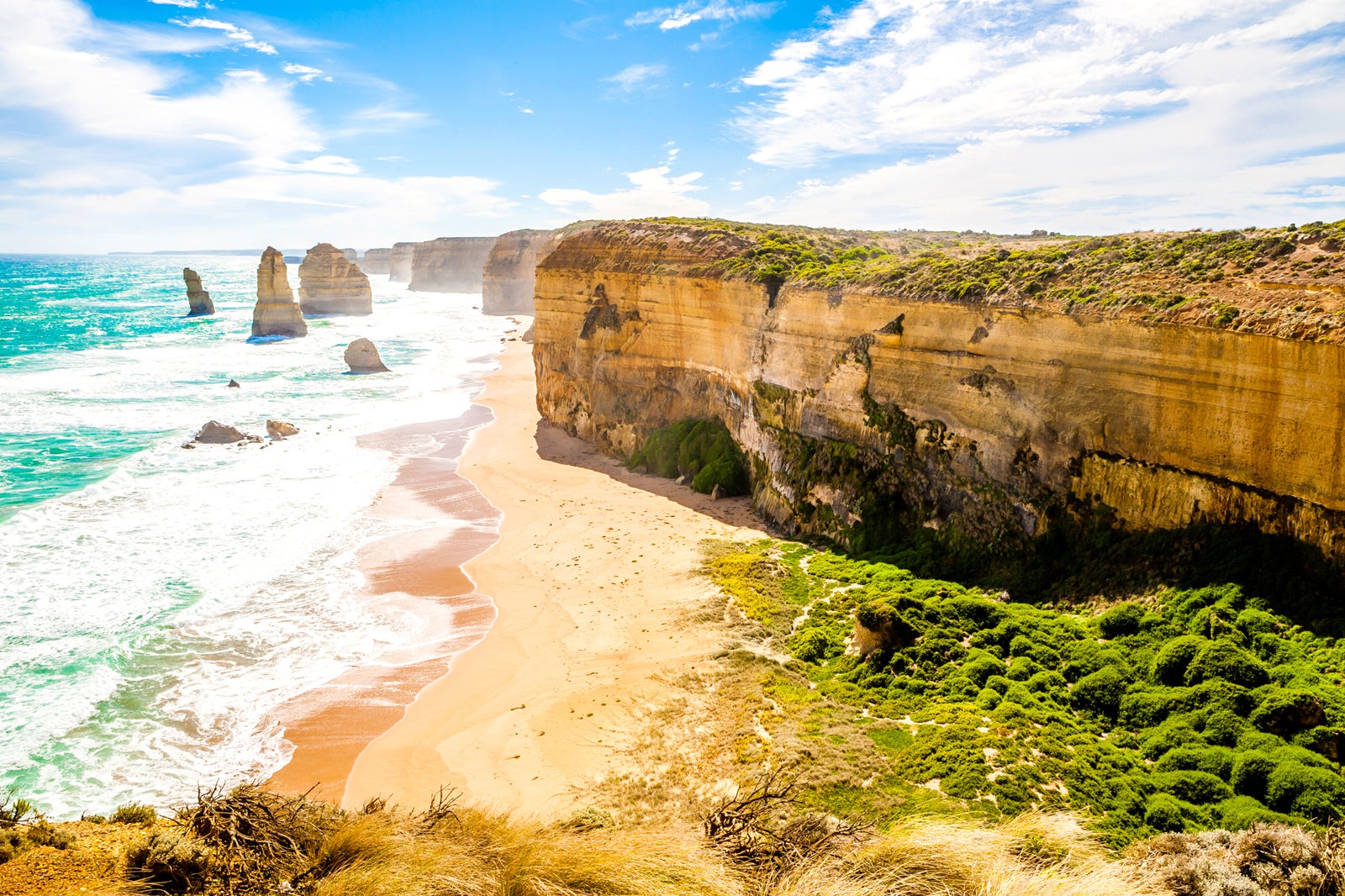 Families
Photo
Couples
Adventure
Great Ocean Road is a wondrous, seemingly never-ending stretch of road that winds its way through the region's countryside with the shimmering coast and the Ottaway Ranges at your sides. Start your road trip at Torquay and make sure to visit Lorne as well.
This 250km-long natural wonder lets you come face to face with nature heavyweights such as the Twelve Apostles – colossal monoliths reaching from the waters' depths, their thinning base a wave away from collapse – the Gibson Steps, the London Arch, Bells Beach and Logan's Beach. For surfing fanatics, look out for the World Surfing Championship, which sees Bells Beach as a top surfing site. If the odds are in your favour, you may even witness a humpback whale giving birth on Logan's Beach.
10
St. Kilda Beach
Soak in the sunshine on a lively beach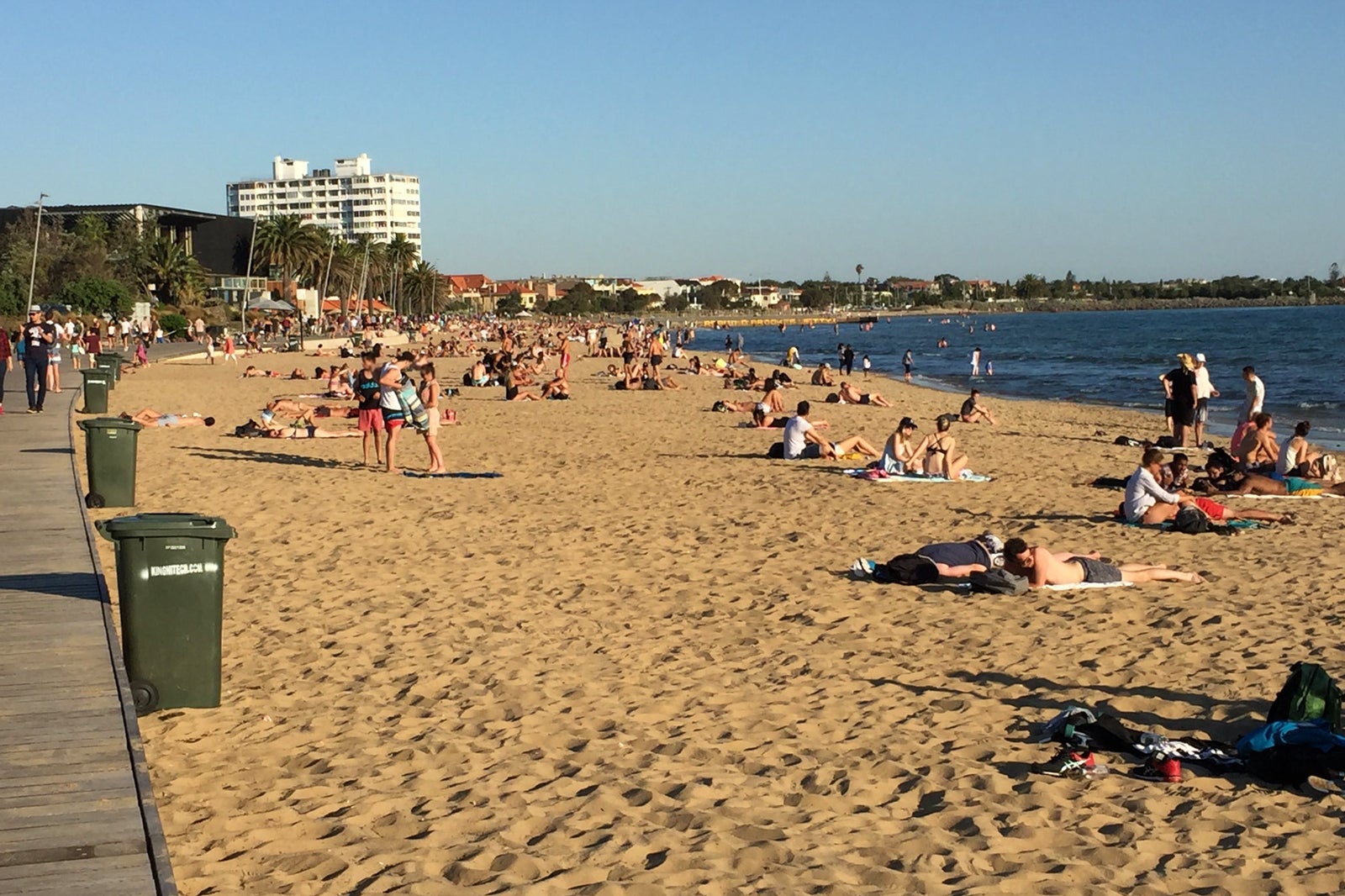 Families
Photo
Budget
Couples
St. Kilda Beach is an iconic beach in Melbourne which is famous for its colourful bathing boxes that has made it somewhat Insta-famous. But other than that, the beach is excellent for beach walks or runs, rollerblading, windsurfing and everything under the rubric of water sports.
Some consider you really haven't even been to Melbourne if you didn't go to St. Kilda Beach. For a bit of lively beach action, this is the place to be and you'll more than realise this as you people-watch under your billowing parasol. For a good spot on the beach, head to there early and pitch up your base for a day on the sand.
Location: St Kilda Foreshore, St Kilda, VIC 3182, Australia
11
Phillip Island
Spend the sunset with hundreds of tiny penguins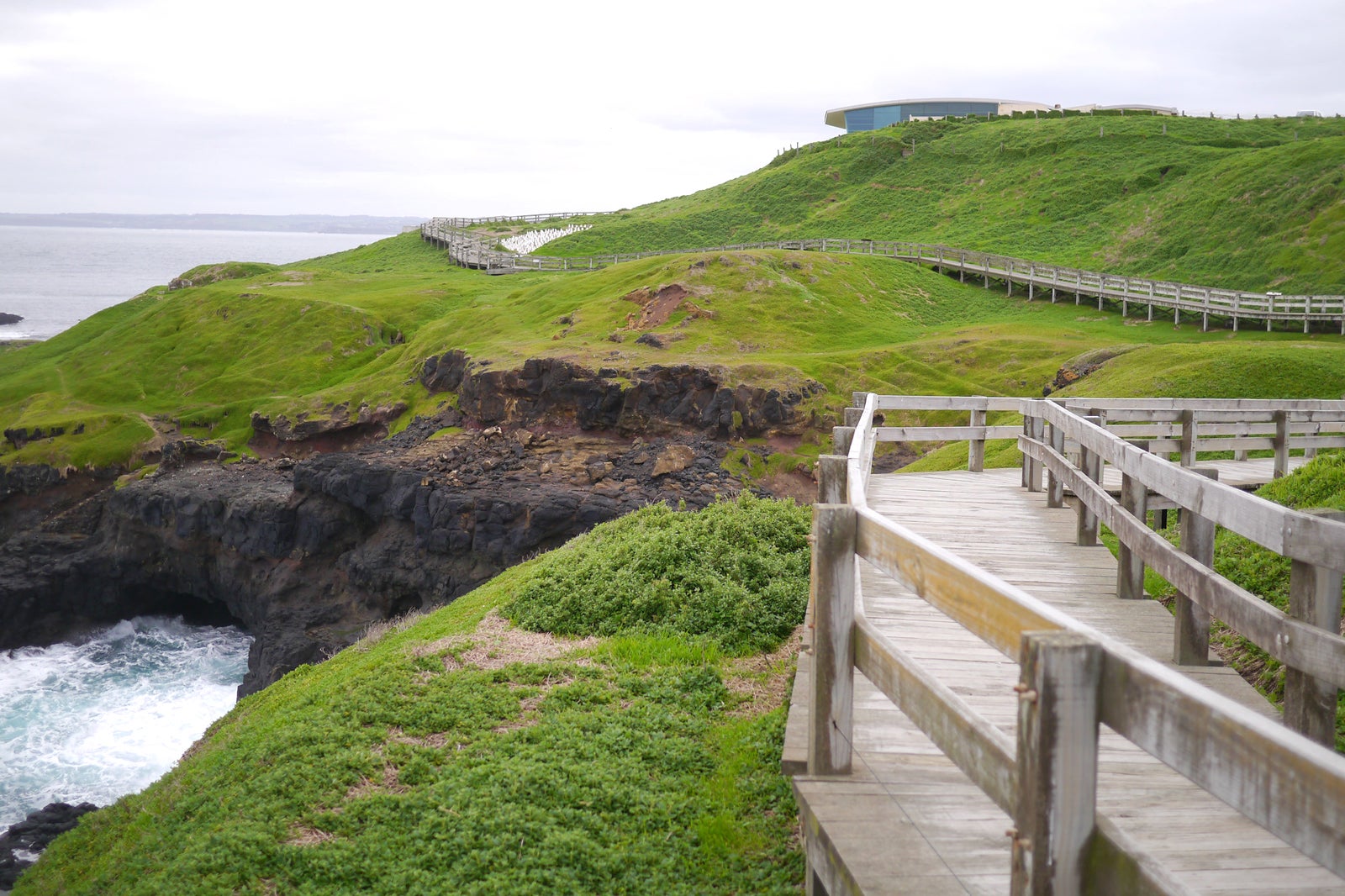 Located on the city's outskirts, Phillip Island is a wildlife lover's paradise. For a sight to behold, head to the island's shores just before dusk falls, where you'll see hundreds of tiny penguins return from a busy day at sea. You can find them on Summerland Beach, where they'll adorably waddle to their homes.
If this isn't enough for your wildlife needs, head to the island's wildlife park, where koalas, seals, dolphins, wallabies, and kangaroos can be found. This is a great day out with kids and sure to keep them happy and occupied. For those wanting a more informative visit, there are tours available on the island.
12
Melbourne rooftop bars
Look out over city lights with a cocktail in hand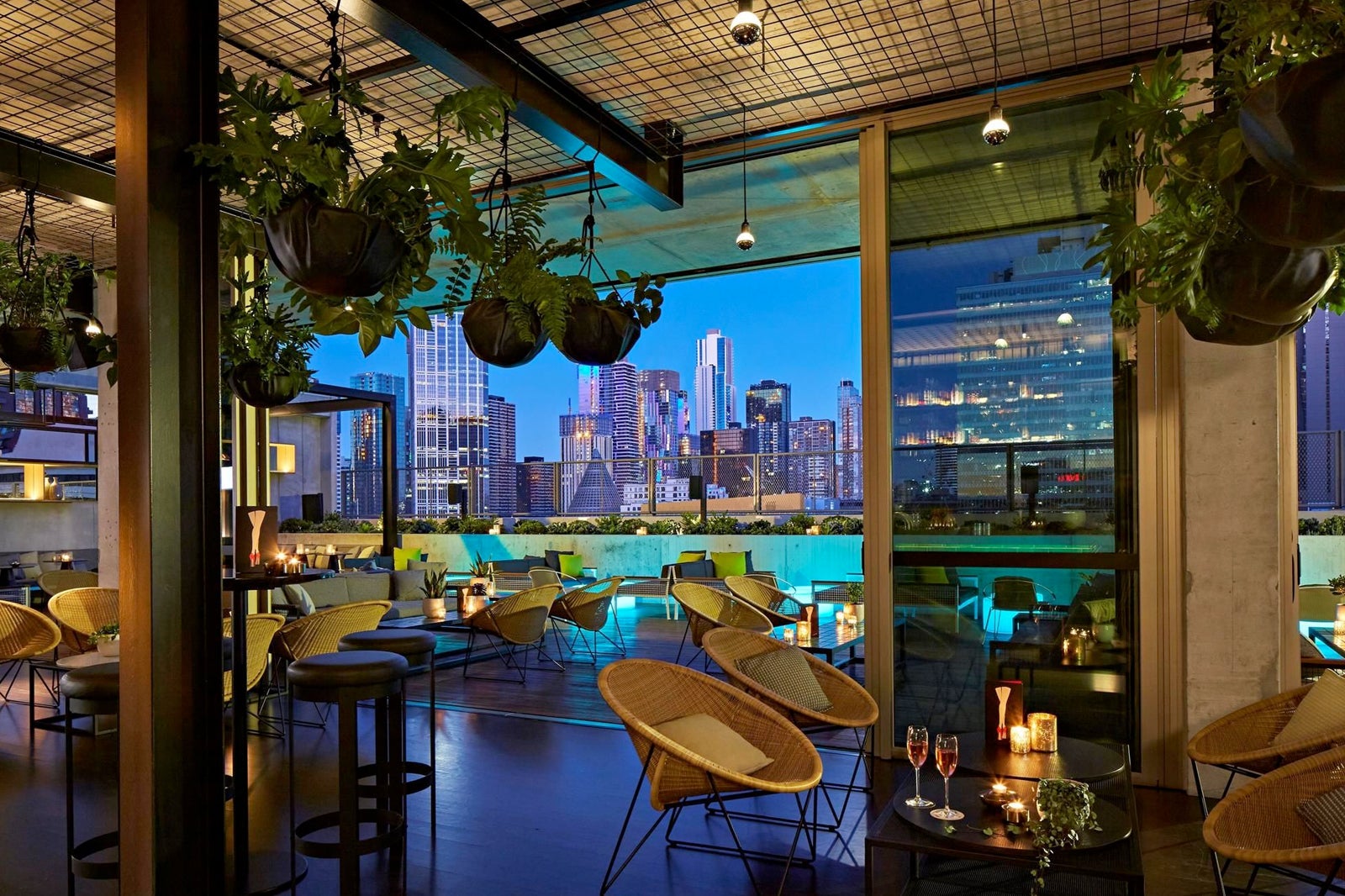 Melbourne's rooftop bars are arguably the best in the country. Though the city can be known for its hit-and-miss weather, when the sun is out, it can be truly glorious. The Rooftop at QT is the spot to be for a bit of booze and sunshine. One of the city's largest rooftop bars, it also serves up crowd-pleasing bites, from lobster rolls to fresh oysters.
The views here are snap-worthy, looking out at the city's ever-expanding skyline. Another charming rooftop bar can be found at The Rose St. Artists' Market where hipsters will rejoice.
Back to top