10 Things to Do in Rio de Janeiro with Kids
Best Family-Friendly Places in Rio de Janeiro
Rio de Janeiro may be known for its lavish festivals and wild nightlife, but there are also many things to do for vacationing families. The city's year-long sunny climate allows for hours of fun at the beach, whether you're staying around tourist-friendly Copacabana and Ipanema, or quieter areas such as Leme and Lebron.
Rio de Janeiro's city districts are fun to explore as most are easily accessible by street cars, funicular railways, or the cable car system. Nature centres, including Brazil's oldest zoo, are plentiful in Rio de Janeiro, where you get to visit wild and endangered animals from various parts of the world. Read on for our guide on the best family-friendly places in Rio de Janeiro.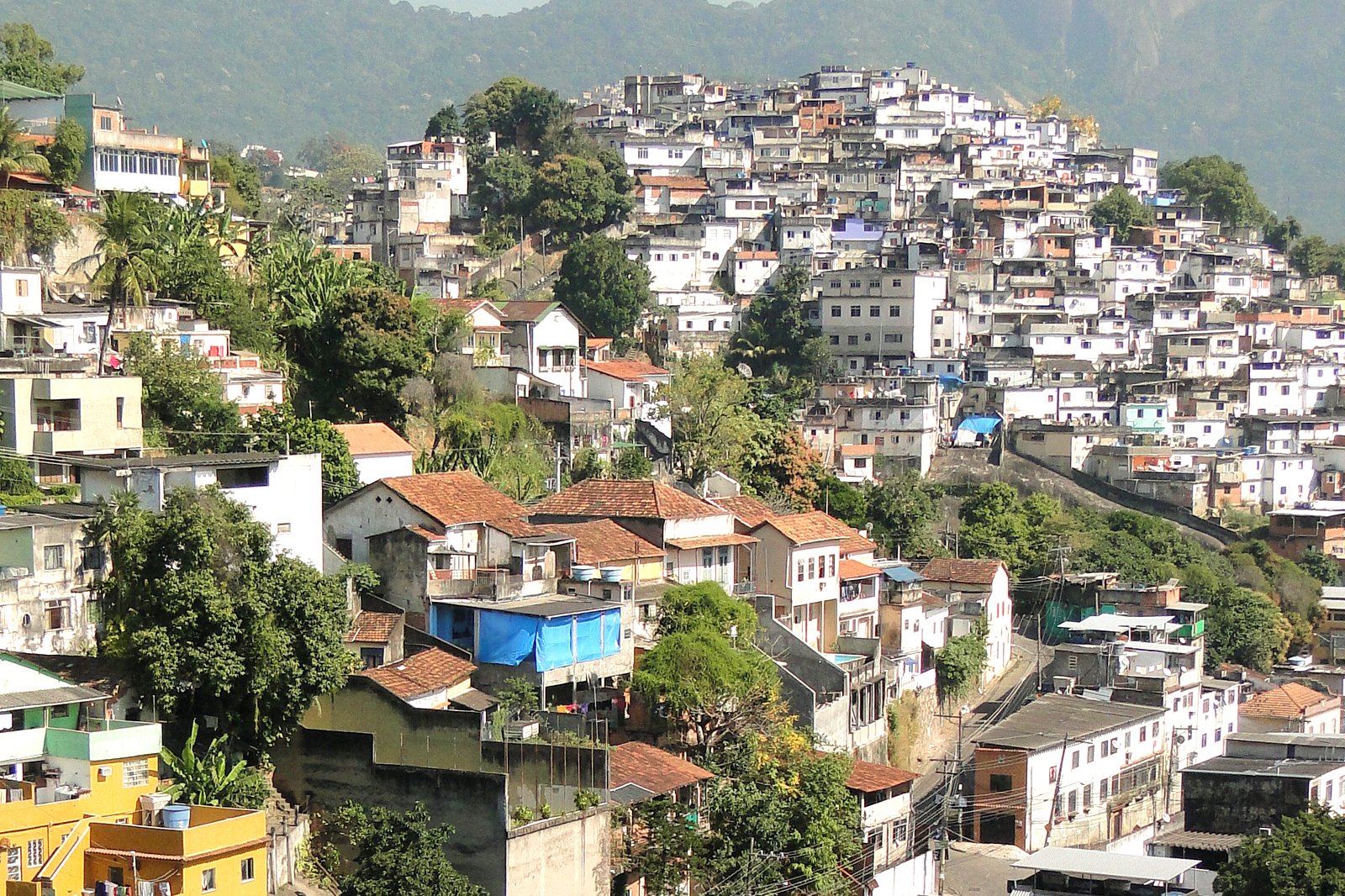 Santa Teresa
Climb the Escadaria Selarón mosaic stairway
Santa Teresa is a hilltop neighbourhood that's known for its 19th-century plantation mansions, winding cobblestone streets, and picturesque views of Rio de Janeiro. Many tourists get to visit this area from the city centre by the Santa Teresa Tram, a historic tramway system that's been operating since 1877. Explore the neighbourhood on foot to see artistic landmarks such as the Escadaria Selarón, a staircase decorated with hundreds of colourful mosaic tiles. Check out free and family-friendly events at Parque das Ruinas, a cultural centre and art gallery about 800 metres southwest of the stairway.
Location: Santa Teresa, Rio de Janeiro - State of Rio de Janeiro, Brazil
Families
History
Photo
Single
photo by Adam Jones, Ph.D. (CC BY-SA 3.0) modified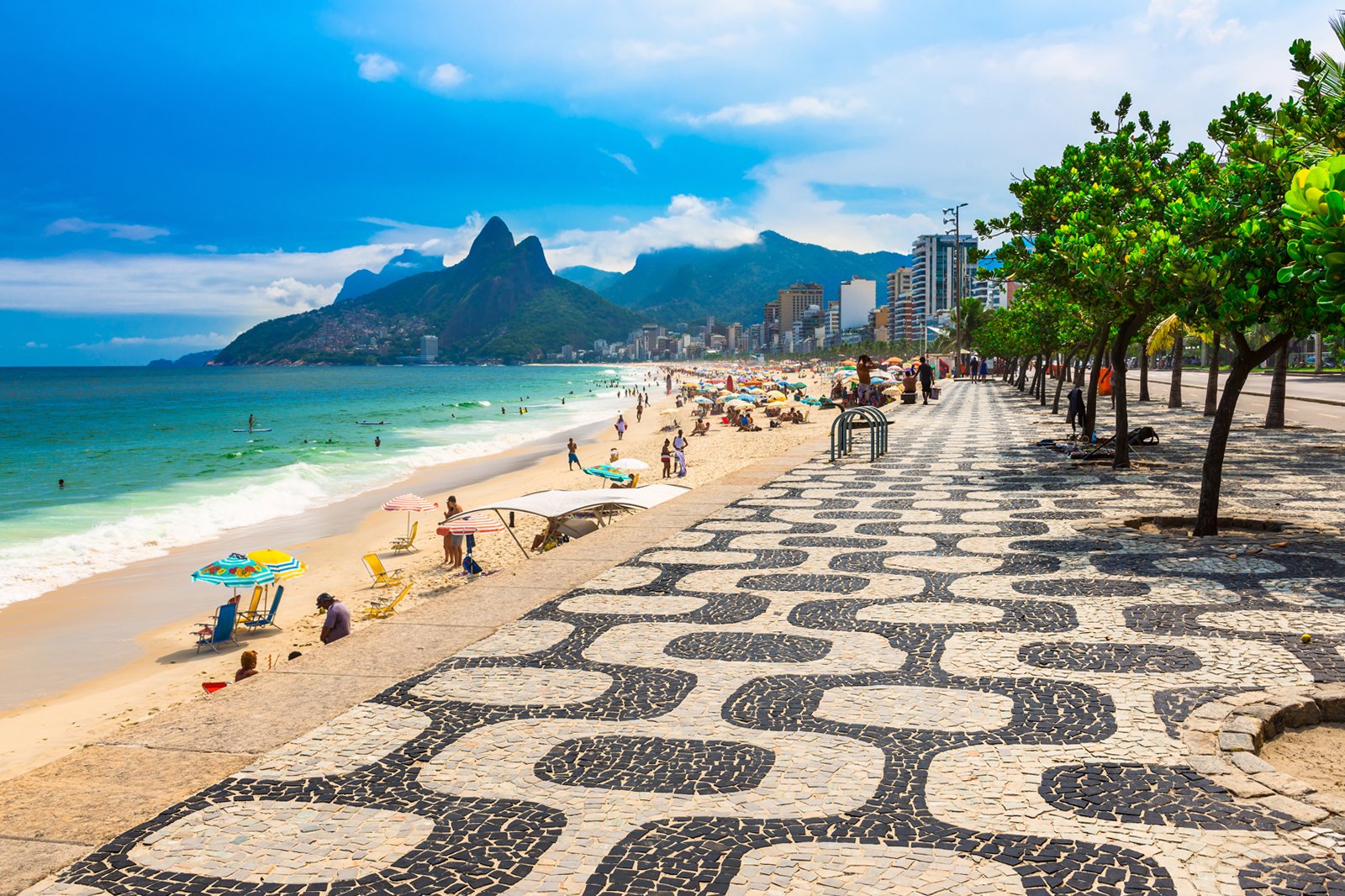 Ipanema Beach
Watch locals play volleyball, soccer and beach tennis
Ipanema Beach, located in the south zone of Rio de Janeiro, spans over 2 km of clean sand and water. This popular coastline is flanked by art galleries, clubs and bars, as well as retail outlets selling beachwear and souvenirs. Like most beaches in Rio, postos (first aid stations) divide Ipanema into several sections. Posto 10 is usually where sports lovers enjoy volleyball and frescobol (beach tennis), while families get to enjoy a quieter setting at the section between posto 11 and 12.
Location: Ipanema, Rio de Janeiro - State of Rio de Janeiro, Brazil
Couples
Families
Photo
Single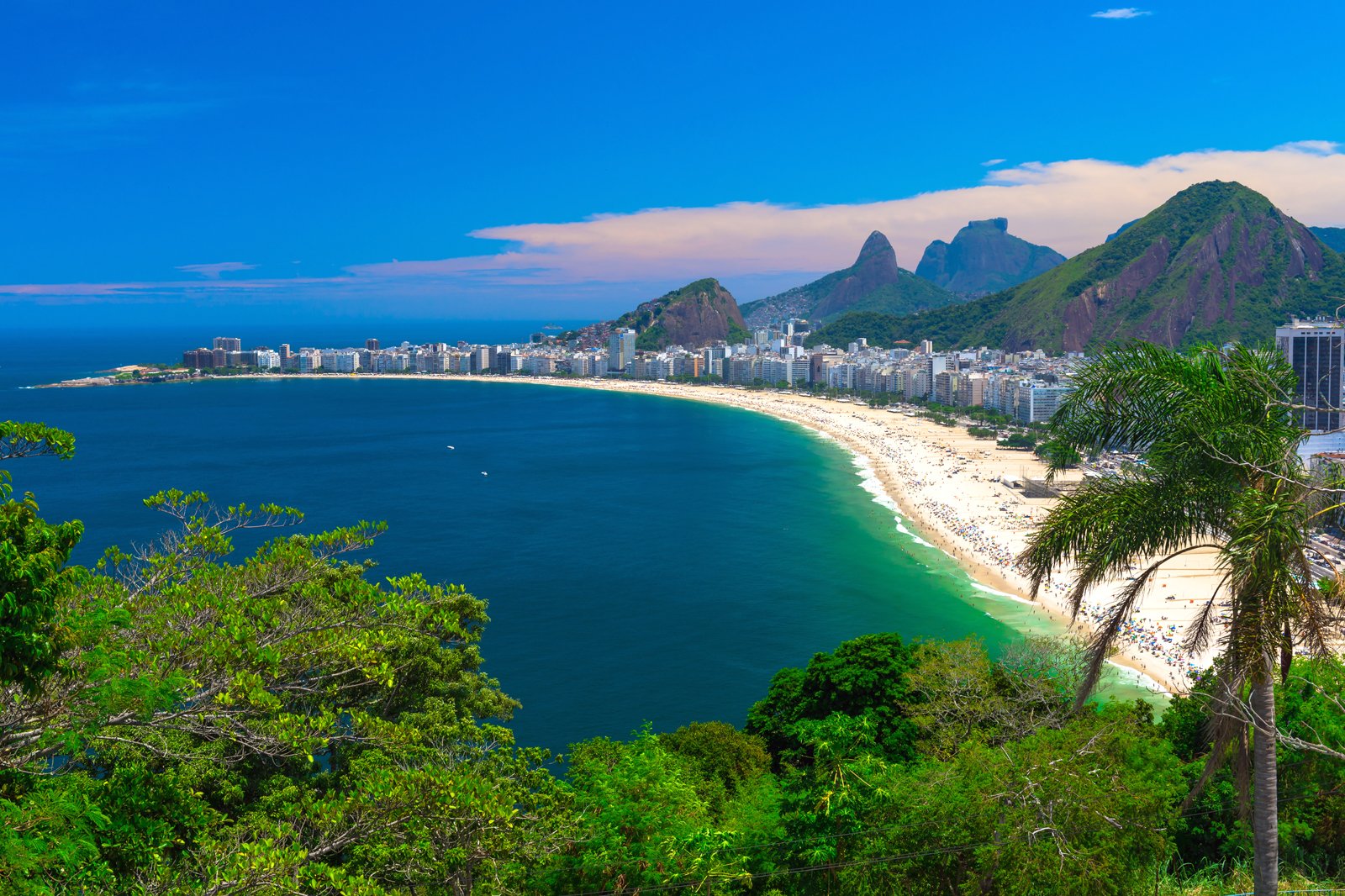 Copacabana Beach
Play foot-volleyball on this city beach
Copacabana Beach has been a tourist favourite since the 1960s, as you get to enjoy sunbathing and water sports during the day, and party at lively beachfront bars in the evening. The 4-km beach is divided into 6 postos (first aid stations), each offering different sightseeing opportunities and outdoor activities for beachgoers. The sections running from Copacabana Palace to JW Marriott Hotel Rio de Janeiro are often packed in summertime, as there are plenty of beach kiosks, ball courts, and live shows taking place well into the night.
Location: Copacabana, Rio de Janeiro - State of Rio de Janeiro, Brazil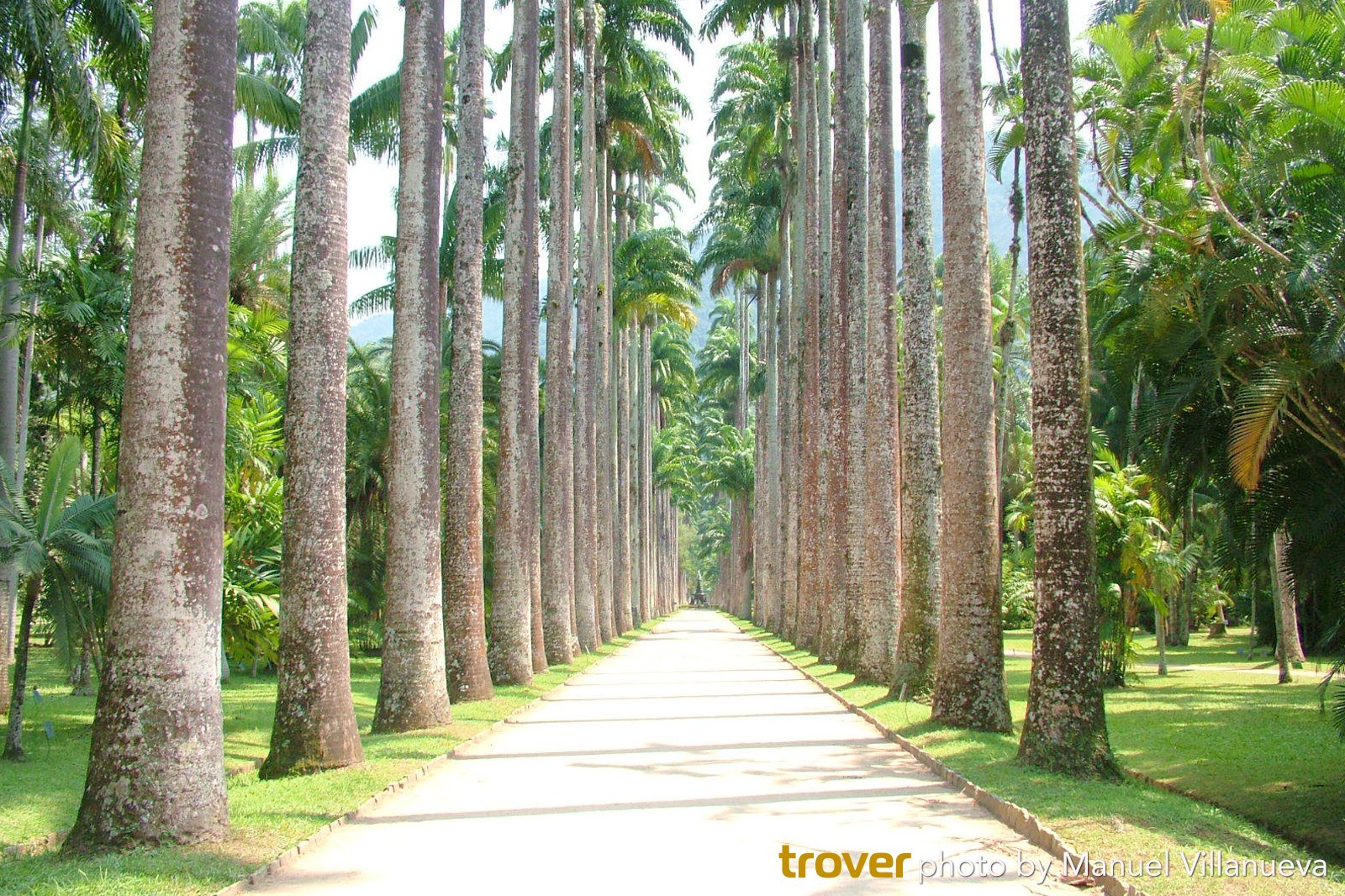 Jardim Botanico do Rio de Janeiro
Check out colourful carps and plant species at the Japanese Garden
Rio's Jardim Botanico, spanning 338 acres of lush gardens, is one of the city's largest parks. Founded in 1808, there are over 6,500 plant species, as well as exotic animals such as monkeys, birds, and reptiles. More than 15,000 specimens of rare bromeliads are kept in 2 greenhouses and tree-beds at the arboretum, while the Japanese Garden houses 65 species of native plants and Japanese koi carp. Children get to play with wooden toys and sandboxes at the onsite playground, while parents get to enjoy light snacks and drinks at the nearby Café Botanica.
Location: R. Jardim Botânico, 1008 - Jardim Botânico, Rio de Janeiro - RJ, 22460-030, Brazil
Open: Monday from 12pm to 7pm, Tuesday – Sunday from 8am to 7pm
Phone: +55 21 3874-1808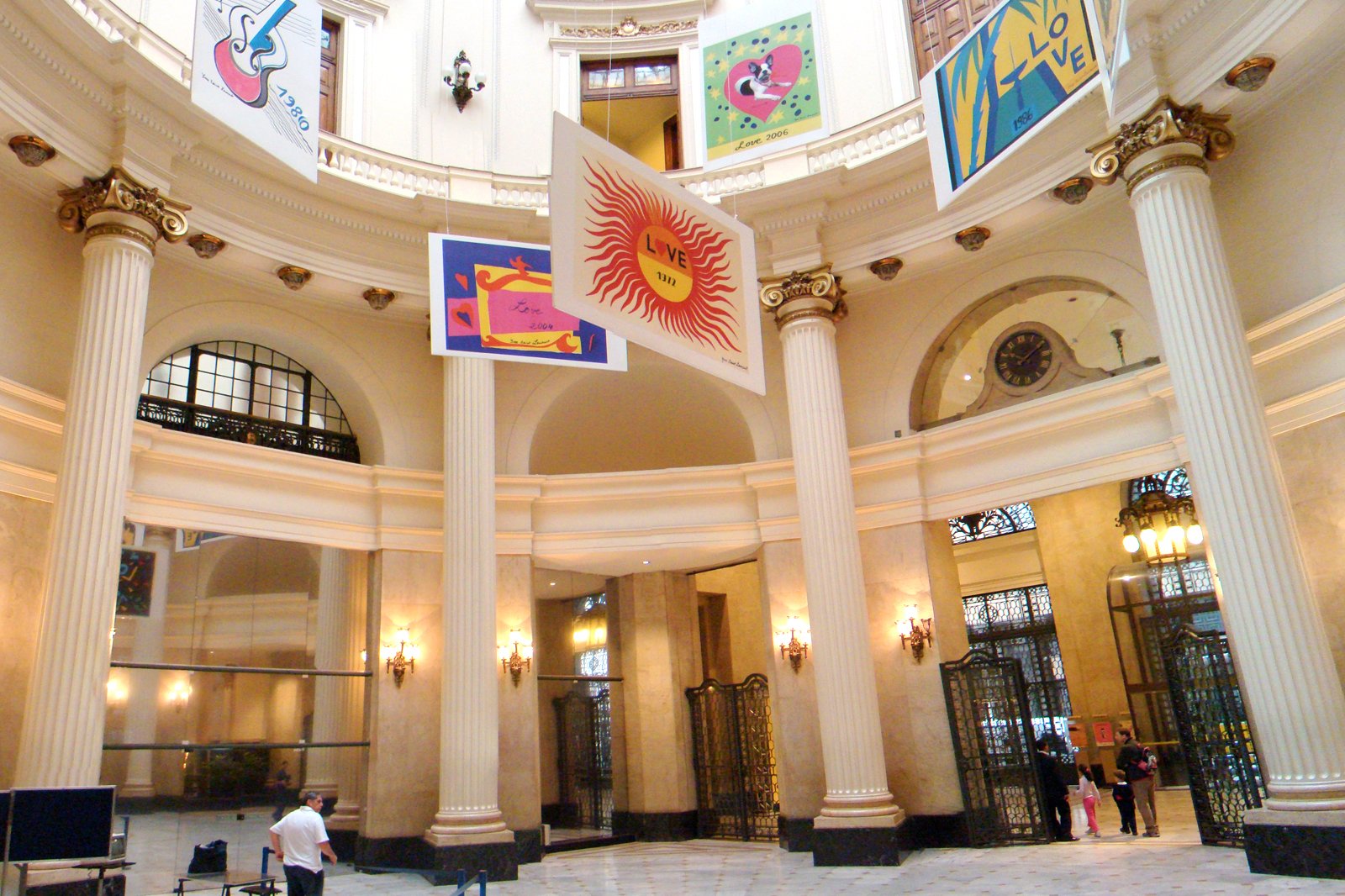 Centro Cultural Banco Do Brasil
Join an arts workshop at this cultural centre
Centro Cultural Banco Do Brasil is where you get to enjoy interesting exhibits, screenings, and workshops all year round. The cultural centre occupies a neoclassical structure in Centro Rio, about a 5-minute walk of the Church of Our Lady of Lapa dos Mercadores. It features 2 cinemas, 3 theatres, and several galleries displaying temporary art and photography exhibits by international artists. Children's events often take place on Saturdays, usually consisting of free film screenings and arts workshops.
Location: R. Primeiro de Março - Centro, Rio de Janeiro - RJ, 20010-000, Brazil
Open: Wednesday – Monday from 9am to 9pm (closed on Tuesdays)
Phone: +55 21 3808-2020
photo by Rodrigo Soldon (CC BY 2.0) modified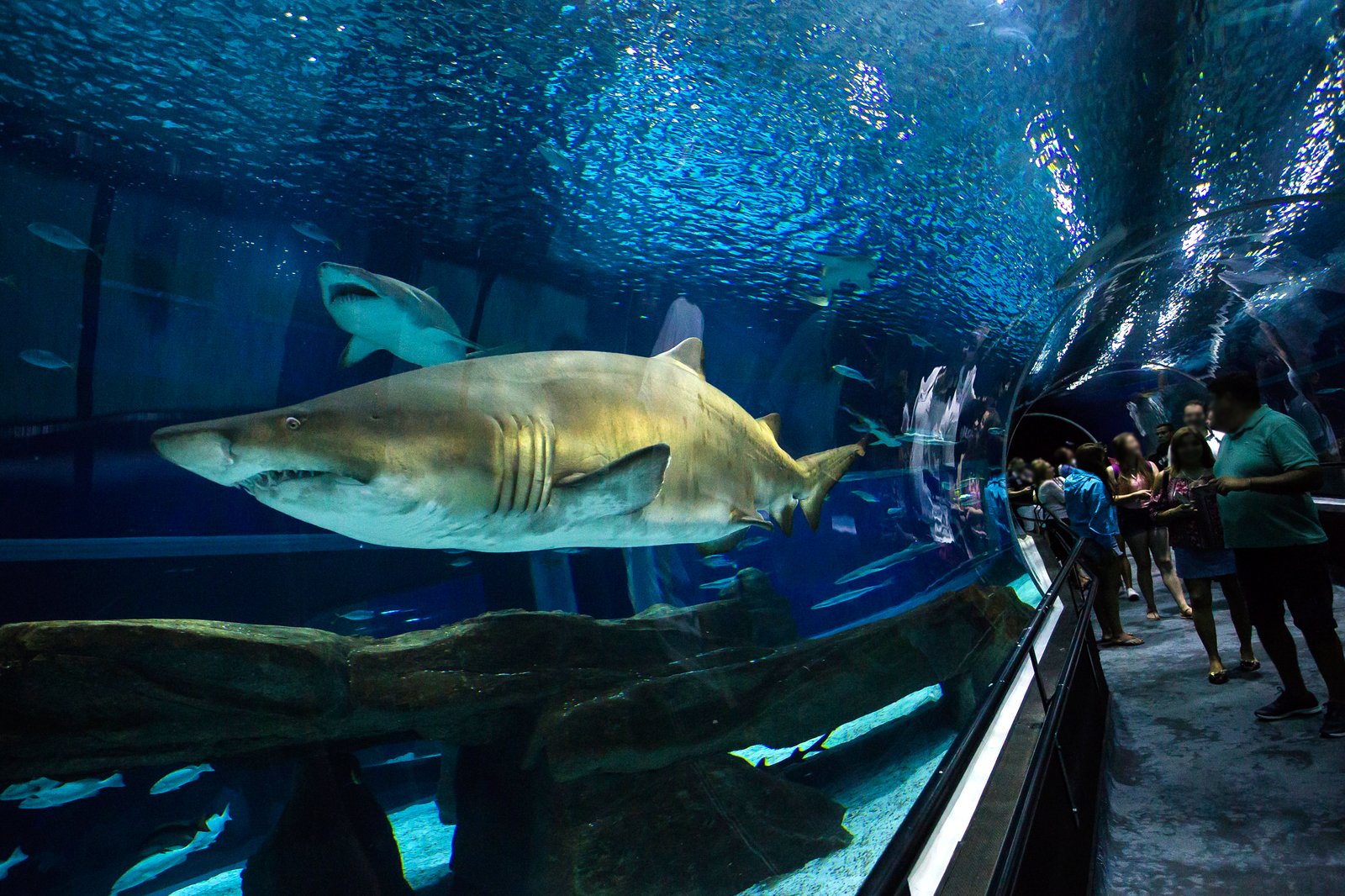 AquaRio
Sleep with the fishes on Fridays
AquaRio displays around 8,000 aquatic animals from 350 species native to various parts of the world. The 5-storey structure contains 28 tanks, the most popular of which is the Oceanic Enclosure. You get to walk through an undersea tunnel with dozens of sharks, eels, and rays swimming above you. If you're feeling rather adventurous, take part in the dive experience inside this saltwater tank. Families with children between 5 and 12-years-old get to spend a night with AquaRio's Sleeping in the Aquarium, which takes place every Friday.
Location: Praça Muhammad Ali, s/n - Gambôa, Rio de Janeiro - RJ, 20220-360, Brazil
Open: Daily from 10am to 6pm
Phone: +55 21 3613-0700
Couples
Families
Photo
Group
photo by MTur Destinos (CC0 1.0) modified
Planetarium de Gavea
Learn about the galaxy at this interactive museum
Planetarium de Gávea (Universe Museum) is where you get to learn about astronomy through interactive exhibits, experiments, and weekly observations of the sky. It has 2 large domes that can accommodate more than 300 people, an auditorium and theatre where astronomy courses take place, as well as a green space for young children. Planetarium de Gávea lets you watch the night sky through its massive telescopes for free on Wednesdays from 6:30pm and on Saturdays from 7pm.
Location: Rua Vice-Governador Rúbens Berardo, 100 - Gávea, Rio de Janeiro - RJ, 22451-070, Brazil
Open: Tuesday – Sunday from 2.30pm to 5pm (closed on Mondays)
Phone: +55 21 2088-0536
photo by Diego Baravelli (CC BY-SA 4.0) modified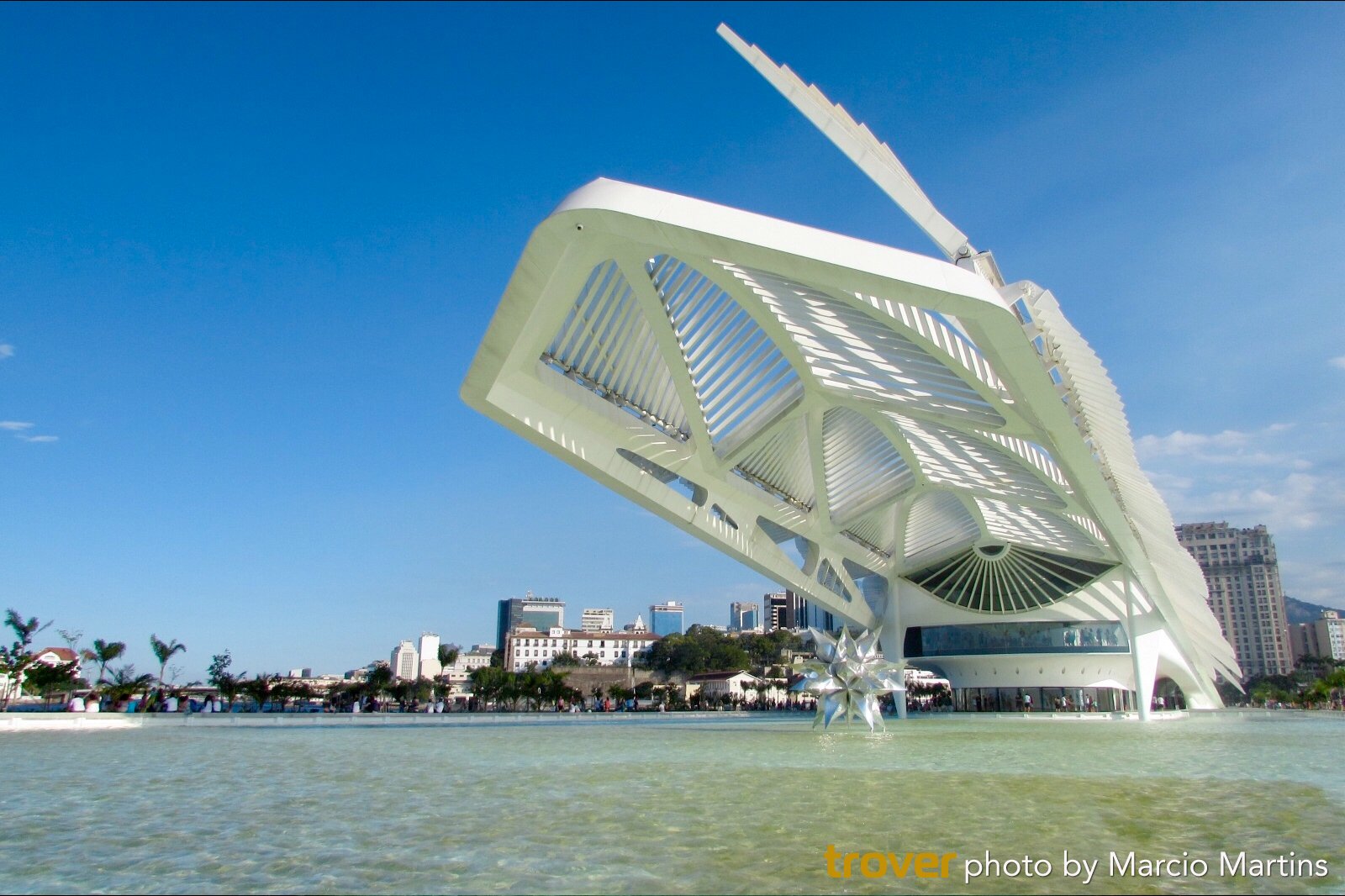 Museu do Amanha
Visit the science museum for free on Tuesdays
Museo do Amanha, also called the Tomorrow Museum, is an interactive science centre that specialises in the future of our planet. Its main exhibition is divided into 5 themes, namely Cosmos, Earth, Anthropocene, Tomorrow and Us. You get to take part in over 50 experiments and demonstrations, all of which are available in English, Spanish, and Portuguese. A popular feature is the Cosmic Portal, a panoramic dome showcasing 8-minute-long films about the galaxy and the formation of Earth. Admission costs around BRL20 per adult and BRL10 for visitors age 6 to 21 years old. You get to enjoy free entry if you visit Museo do Amanha on Tuesdays.
Location: Praça Mauá, 1 - Centro, Rio de Janeiro - RJ, 20081-240, Brazil
Open: Tuesday – Sunday from 10am to 6pm (closed on Mondays)
Phone: +55 21 3812-1812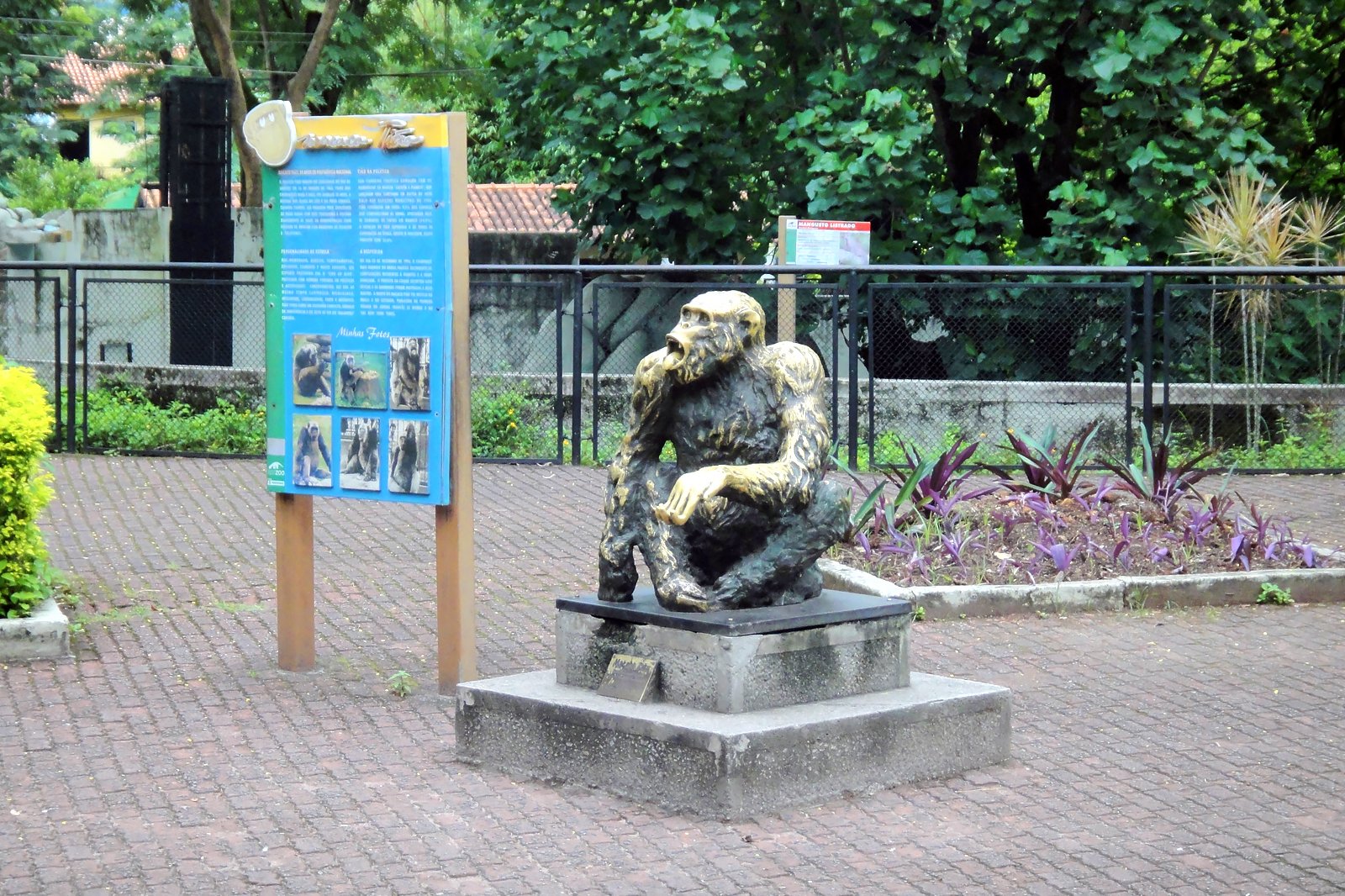 Rio de Janeiro Zoological Garden
See endangered tigers and leopards at Rio's oldest zoo
Rio de Janerio Zoological Garden is home to 1,300 species of wild animals, including birds, reptiles, primates, and wildcats. Also known as RioZoo, this wildlife centre is located in Quinta da Boa Vista Gardens, about 6 km west of Centro Rio. The zoo's open aviary lets you get up close with exotic birds such as macaws, peacocks, and parrots. Children get to ride ponies, feed and play with goats and rabbits at Fazendinha (Little Farm). The Play Zone is an open-air playground with climbing walls and a zip line.
Location: Parque da Quinta da Boa Vista, S/N - São Cristóvão, Rio de Janeiro - RJ, 20940-040, Brazil
Open: Friday – Sunday from 10am to 5pm (closed on Mondays to Thursdays)
Phone: +55 21 3030-2141
photo by Fulviusbsas (CC BY-SA 4.0) modified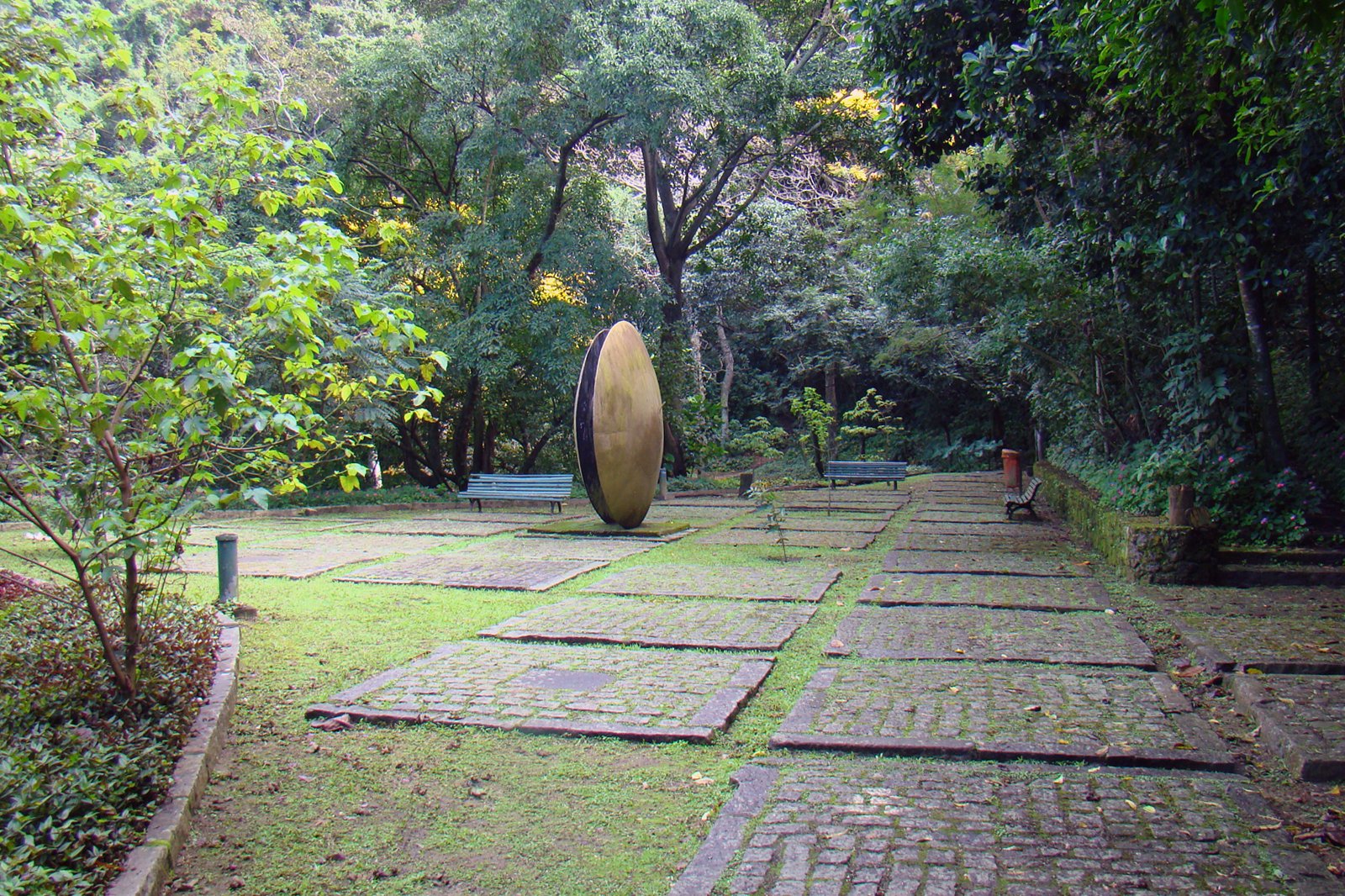 Catacumba City Park
Join a treetop walk at the Lagoa Aventuras centre
Catacumba City Park is a large sculpture garden with several vantage points overlooking the Rodrigo de Freitas Lagoon. Located 2 km north of Ipanema Beach, you get to hike along a forested path to the Mirante do Sacopã lookout, which stands at 130 metres above ground. Within the park is Lagoa Aventuras, a family-friendly recreational centre that offers wall-climbing, abseiling, and zip-lining facilities, as well as canopy tours through the treetops. Catacumba City Park is also popular for picnics and leisurely strolls along the lakefront.
Location: Av. Epitácio Pessoa, 3000 - Lagoa, Rio de Janeiro - RJ, 22471-003, Brazil
Open: Tuesday – Sunday from 8am to 5pm (closed on Mondays)
Phone: +55 21 2247-9949
Couples
Families
Photo
Adventure
photo by Rodrigo Soldon (CC BY 2.0) modified