How to Make the Most of Your Mississauga Business Trip
Business Travel in Mississauga
Mississauga is one of the largest and busiest towns in Canada, but is mostly known for its association with Toronto. Immediately to the west of the big city, Mississauga is kind of an out-of-town central business district and, as such, attracts huge numbers of business travellers each year. So, if you're there to work, what can you do with the little time you have when you're not in meetings and workshops? You can't commute into Toronto every time you want a meal or a few after-work drinks.
Fortunately, you don't have to. This list will help you find good places to visit with your colleagues. If you do find yourself with enough time to take a trip into Toronto, we've even given you a few ideas of where to start your exploration, helping you to make the most of your free time on a Mississauga business trip.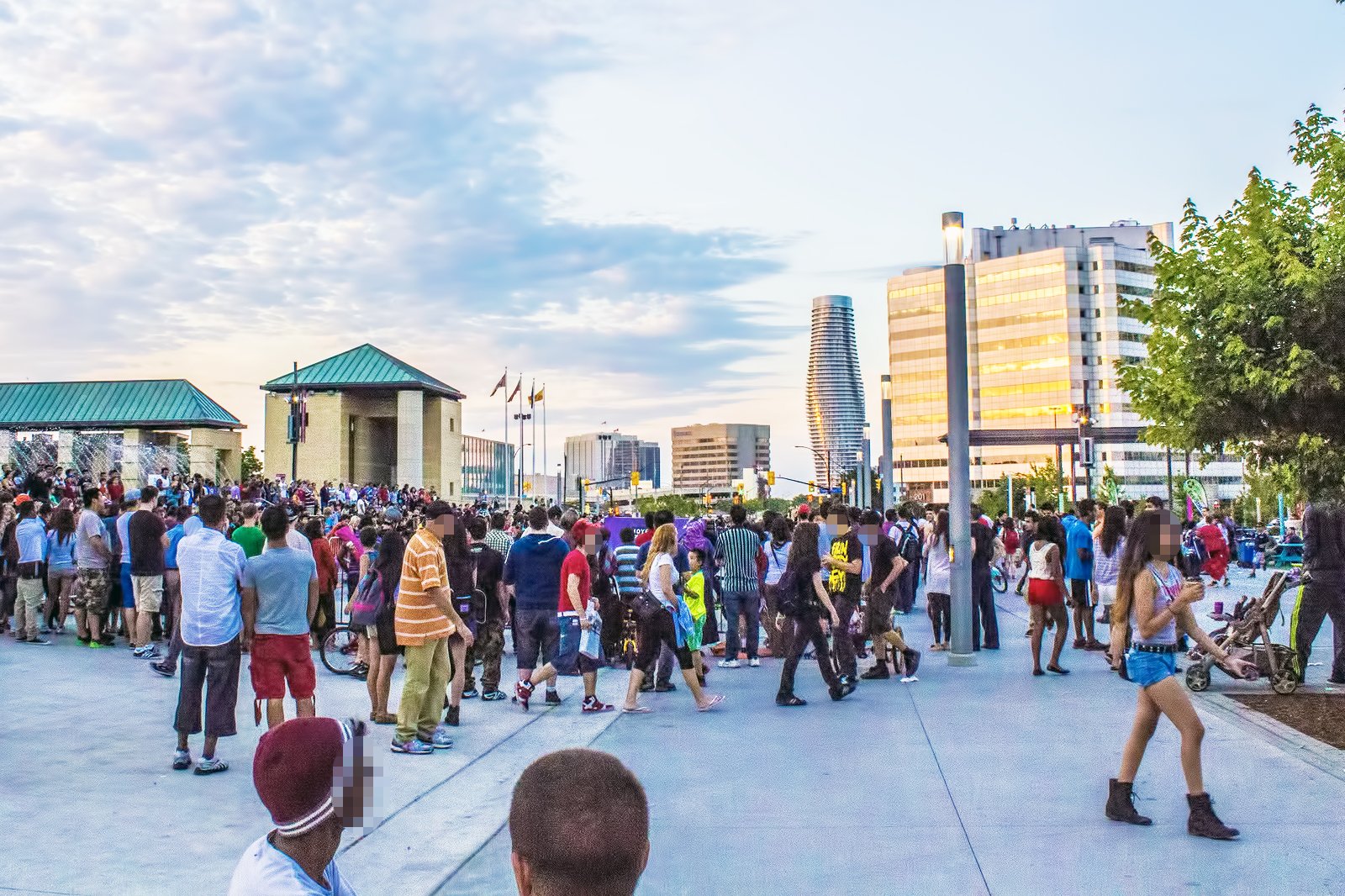 Mississauga Celebration Square
A popular meeting place
Aside from being right in the middle of the business district, Mississauga Celebration Square is also a cultural hub of the area. The grand edifice of the Art Gallery of Mississauga is just behind the square with the Living Arts Centre behind it. There's also the Central Library and the Square One Shopping Centre nearby. It's a popular and award-winning square, with a fun fountain and the Mississauga Legends Row, showcasing the achievements of noteworthy residents of the area.
Location: 300 City Centre Dr, Mississauga, ON L5B 3C1, Canada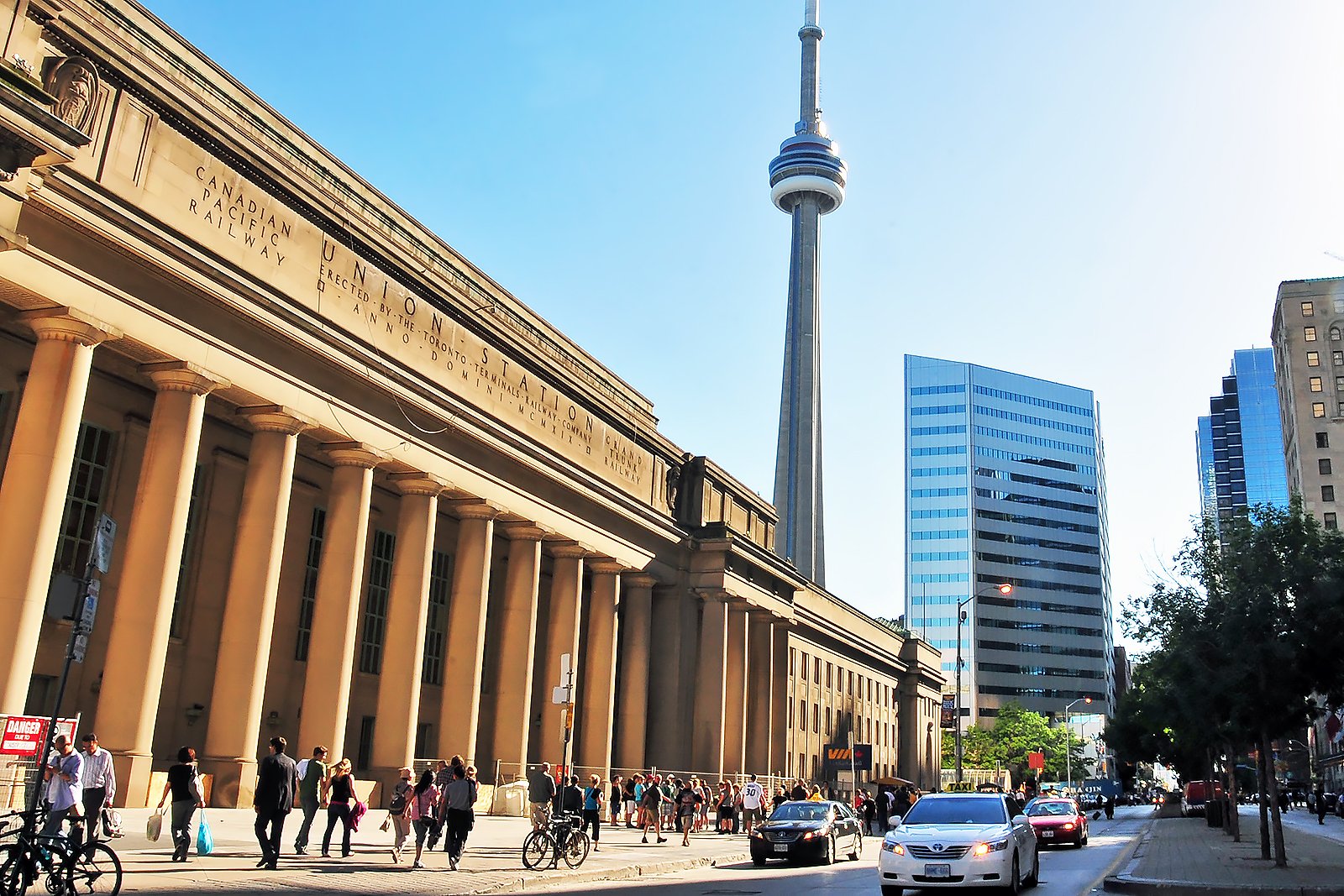 Toronto Union Station
A starting point to explore on your own
Toronto Union Station is the main transport hub for the Greater Toronto Area, with bus and rail links to Mississauga, Milton, Oahawa, Hamilton and many more nearby towns and suburbs. It's conveniently also right in the heart of Old Toronto, with the CN Tower and Air Canada Centre just behind it and the Harbourfront a short walk away. If you want to explore downtown Toronto, it's a great place to start from. The station itself also hosts a good choice of restaurants, shops and regular special events.
Location: 65 Front St W, Toronto, ON M5J 1E6, Canada
Open: Daily from 5.30am to 12.45am
Phone: +1 888-842-7245
photo by The City of Toronto (CC BY 2.0) modified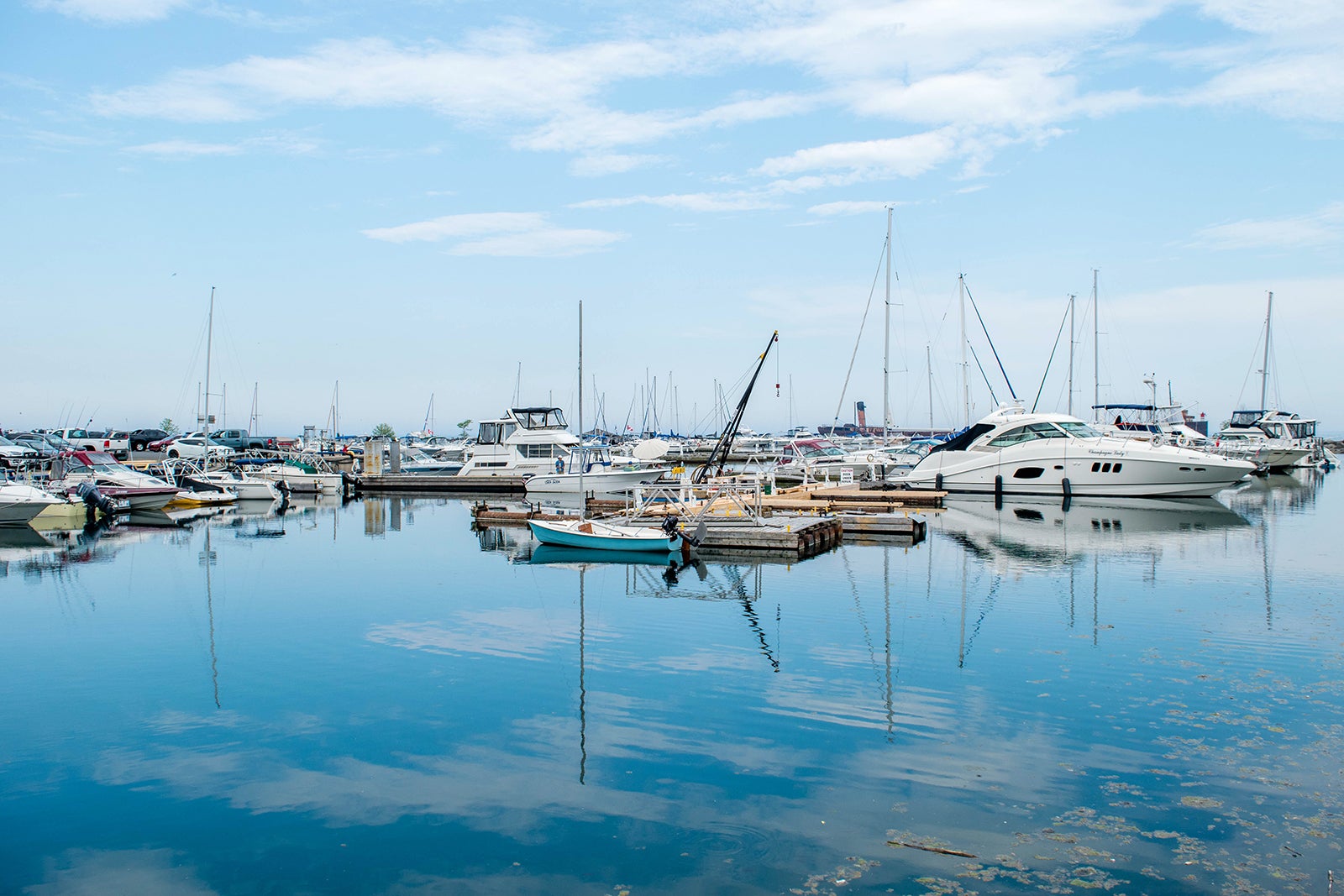 Port Credit
After-work drinks with colleagues
Port Credit, at the mouth of the Credit River, is a little removed from the rest of Mississauga, earning it the nickname of the 'Village on the Lake'. It has its own unique atmosphere and a vintage look, making it generally a nice place to visit. It also has one of the highest concentrations of good bars and restaurants outside of Toronto, including Spice Lounge, Pump House Grille Co. and Door FiftyFive. There are also plenty of bars and clubs around the Toronto Pearson International Airport, but they are mostly rather risqué and NSFW (Not Safe For Work).
photo by Randy Landicho (CC BY 2.0) modified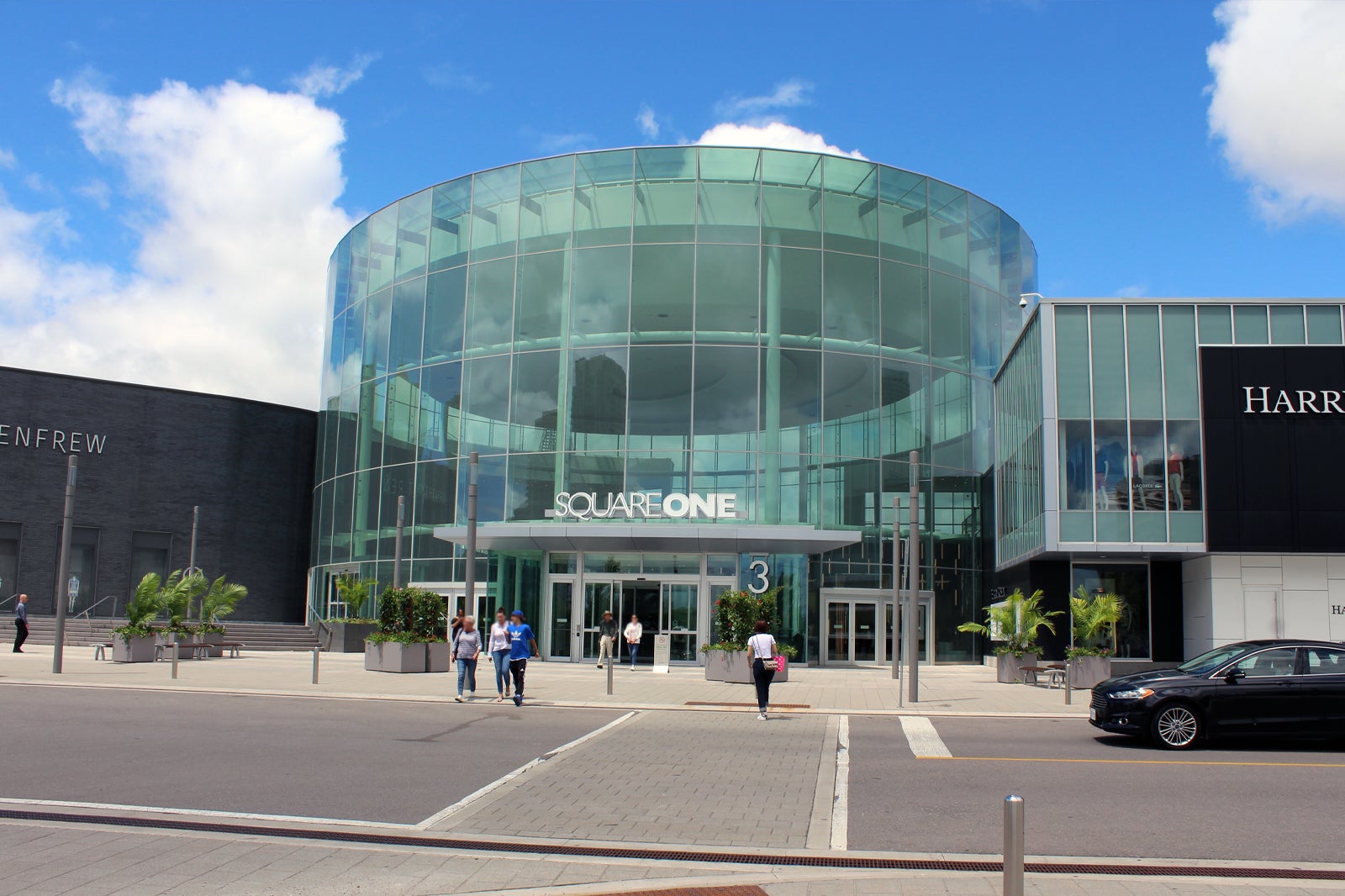 Square One Shopping Centre
Where to pick up souvenirs (other than the airport)
Square One is among the largest shopping centres in Canada, with around 350 shops and services under its expansive roof. It's located right in the heart of Mississauga, close to Celebration Square. It hosts a huge number of clothing stores, including some big names like Zara, H&M and Gap. There are several department stores, plenty of restaurants, a cinema, a kids' play area and lots more. With its glass roof and open design, it's quite a pleasant mall to walk around. On the other hand, being on only a couple of floors, getting from one end to the other is quite a hike.
Location: 100 City Centre Dr, Mississauga, ON L5B 2C9, Canada
Open: Monday – Friday from 10am to 9pm, Saturdays from 9.30am to 9pm, Sundays from 11am to 7pm
Phone: +1 905-279-7467
photo by Sarbjit Bahga (CC BY-SA 4.0) modified
CN Tower
A landmark for quick and easy sightseeing
Bluntly, Mississauga doesn't have that much to see and do. However, it's very convenient for Toronto, where the CN Tower is undoubtedly the most iconic structure on the skyline. At 553.3 metres, it's among the tallest free-standing structures in the world. Glass-fronted elevators carry you up 346 metres to the LookOut Level – the main observation deck, with views out right across the city and the nearby Lake Ontario. There is even a section with a glass floor, so the views also go straight down, too. It's undoubtedly the best place to enjoy the sunset, and there's a revolving restaurant for drinks and dinner afterwards.
Location: 301 Front St W, Toronto, ON M5V 2T6, Canada
Open: Daily from 8.30am to 11pm
Phone: +1 416-868-6937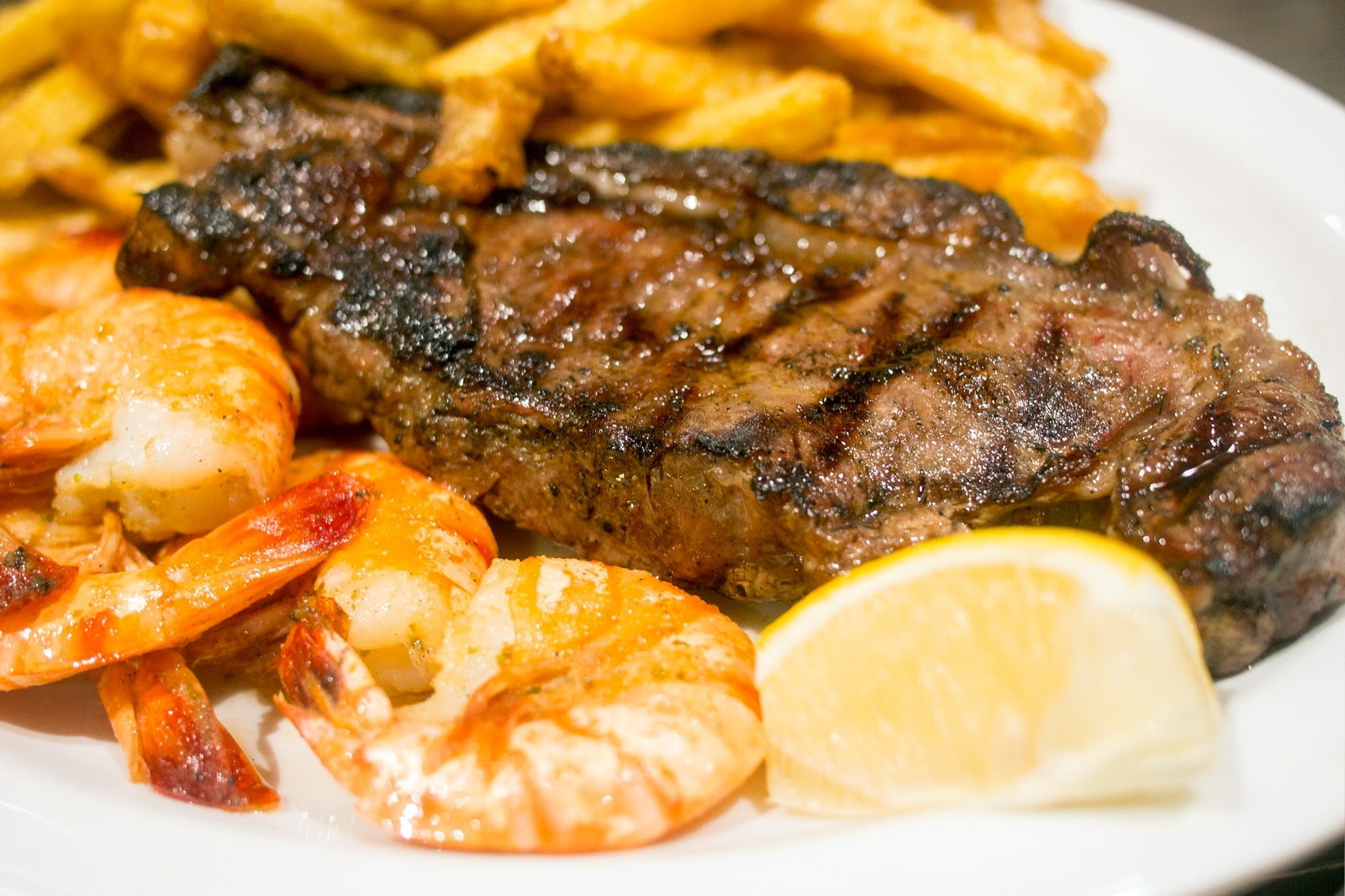 The Wilcox Gastropub
A good, casual Canadian restaurant
The Wilcox Gastropub takes some relatively simple, classic dishes and livens them up with artful presentation and contemporary twists. They specialise in Canadian cuisine, with the iconic poutine (fries topped with cheese curds and gravy) being particularly good. The must-try, however, is the Canadian burger, with smoked aioli, peameal bacon, berry compote, white cheddar, frisee and maple onions, all in a homemade brioche bun. Being a gastropub, you can also expect a great selection of beers and wines, as well as an impressive cocktail menu.
Location: 30 Eglinton Ave W, Mississauga, ON L5R 3E7, Canada
Open: Sunday – Monday from 11.30am to 11pm, Tuesday – Wednesday from 11.30am to midnight, Thursdays from 11.30am to 12.30am, Friday – Saturday from 11.30am to 2am
Phone: +1 905-568-1122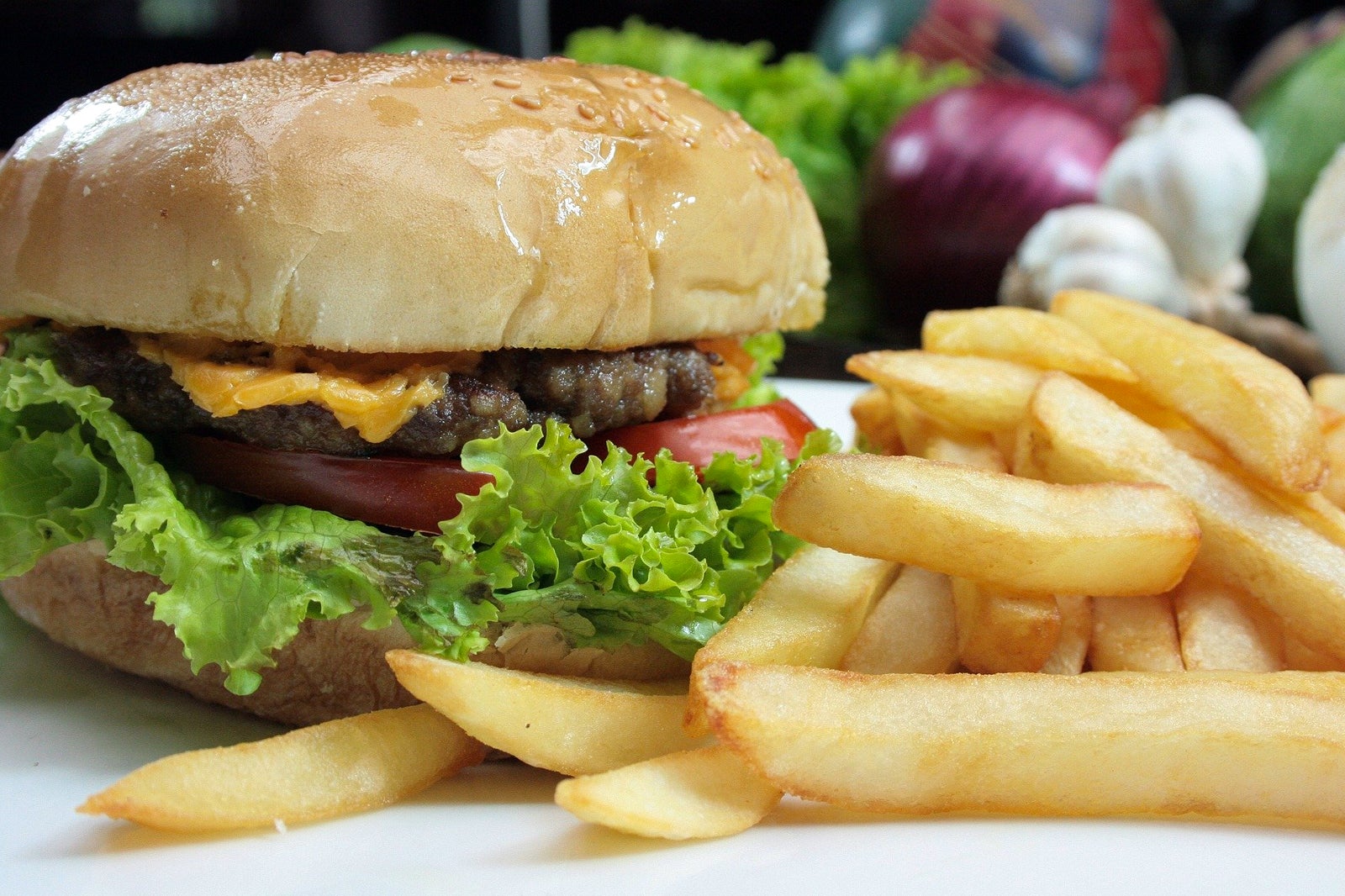 Union Social Eatery
Good for a business lunch
Union Social Eatery is a premium casual restaurant in the midst of the business area of Mississauga, which is particularly popular for its brunches. The dishes are relatively simple, but very well made, using high-quality ingredients. The house-braised short rib firecrackers with Pepper Jack cheese, cream cheese, grilled Bermuda onions, cremini mushrooms and sweet chilli sauce are definitely worth trying. There are a few branches of Union Social around Toronto, but the Mississauga one is the original.
Location: 6986 Financial Dr #6, Mississauga, ON L5N 8J4, Canada
Open: Monday – Wednesday from 11am to midnight, Thursday – Saturday from 11am to 1pm, Sundays from 11am to 11pm
Phone: +1 905-814-1234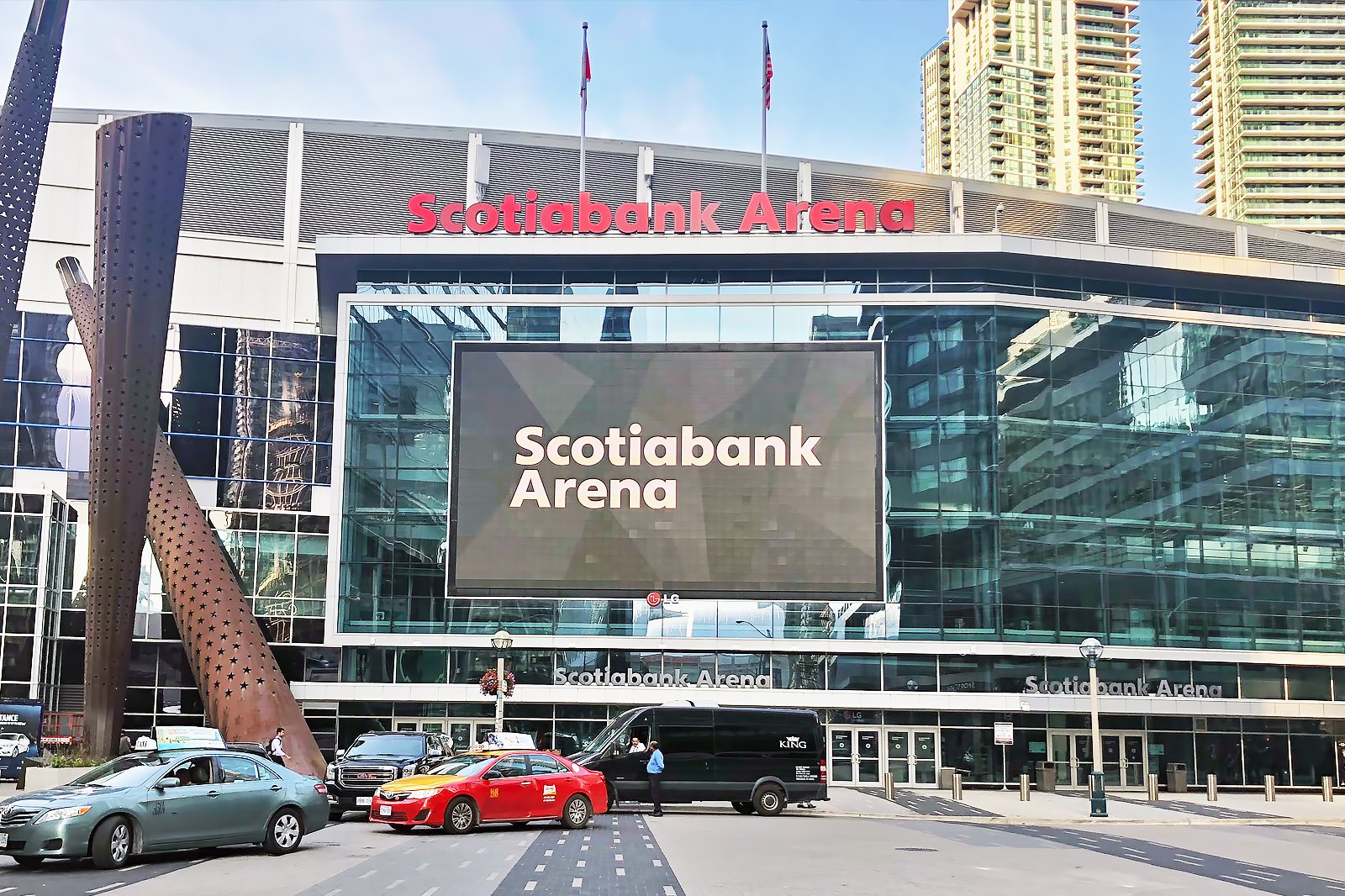 Scotiabank Arena
If you want to see something else
Torontonians are very fond of their sports, which makes the Scotiabank Arena something of a mecca for them. It's the home ground of the Toronto Maple Leafs NHL team, the Toronto Raptors NBA team and the Toronto Rock lacrosse team. It even hosts teams from Buffalo, just across the US border. When there isn't a match playing, the arena is often used to host concerts and conventions, with big-name music stars and comedy acts taking to the stage. There's virtually always something going on at the modern facility, which has plenty of on-site refreshment options.
Location: 40 Bay St, Toronto, ON M5J 2X2, Canada
Phone: +1 416-815-5500
photo by Paperfire (CC BY-SA 4.0) modified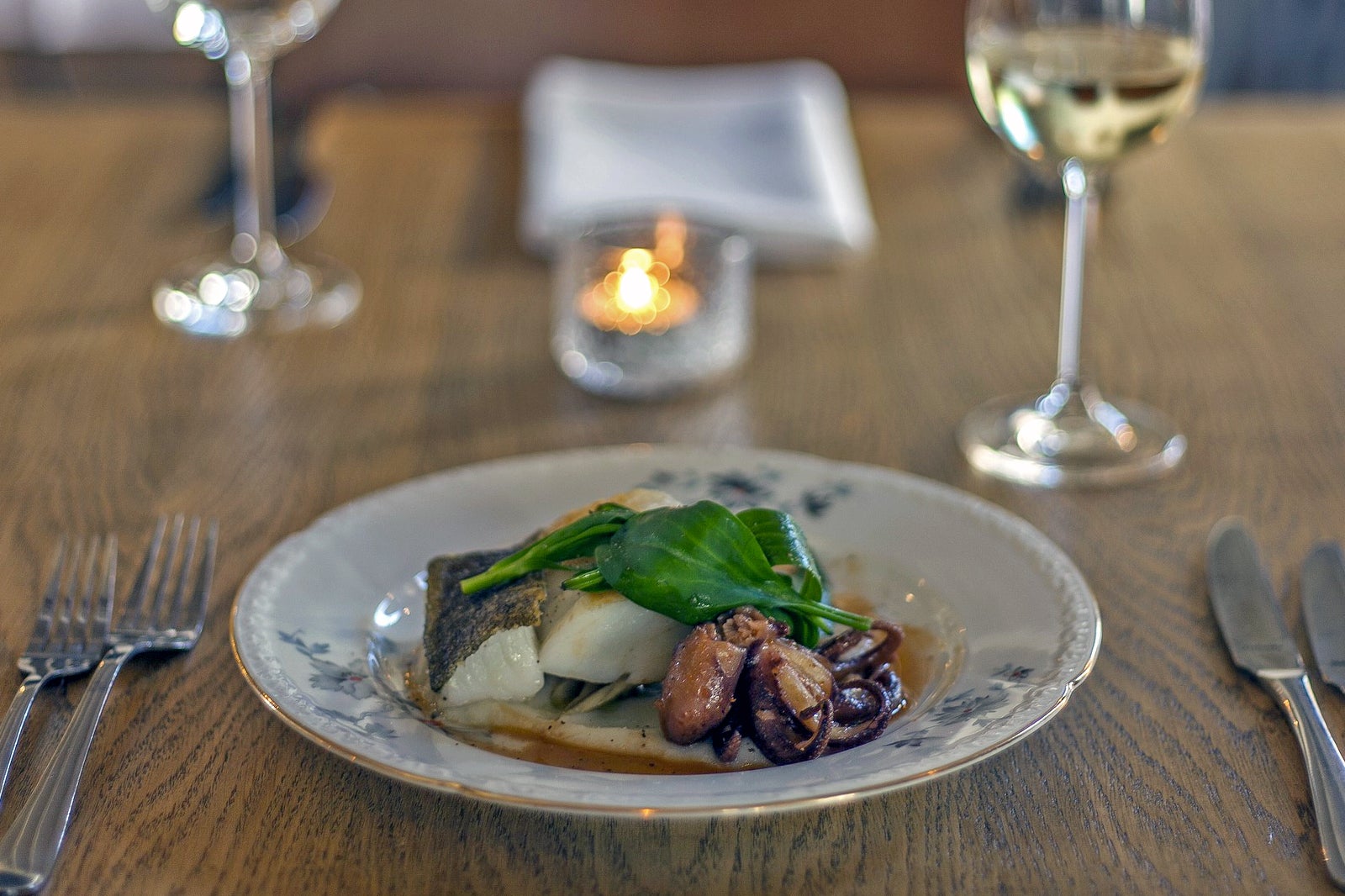 Noble Bistro Mississauga
A fancy farm-to-table restaurant
While the cuisine at Noble Bistro is mostly European – particularly French and Italian – the ingredients are undoubtedly Canadian. The restaurant is very proud of its farm-to-fork fresh, local ingredients, including Canadian venison, beef, lamb, halibut and veggies. Stand-out dishes include the seared Canadian scallops and braised short ribs, served with bacon broth, corn purée, pancetta and pickled serrano pepper. Located a little south-west of Port Credit, the restaurant has a suitably swanky look to go with its fine-dining food, as well as a lengthy wine list.
Location: 1107 Lorne Park Rd, Mississauga, ON L5H 3A1, Canada
Open: Monday – Saturday from 5pm to 10pm, Sundays from 5pm to 9pm
Phone: +1 905-271-9898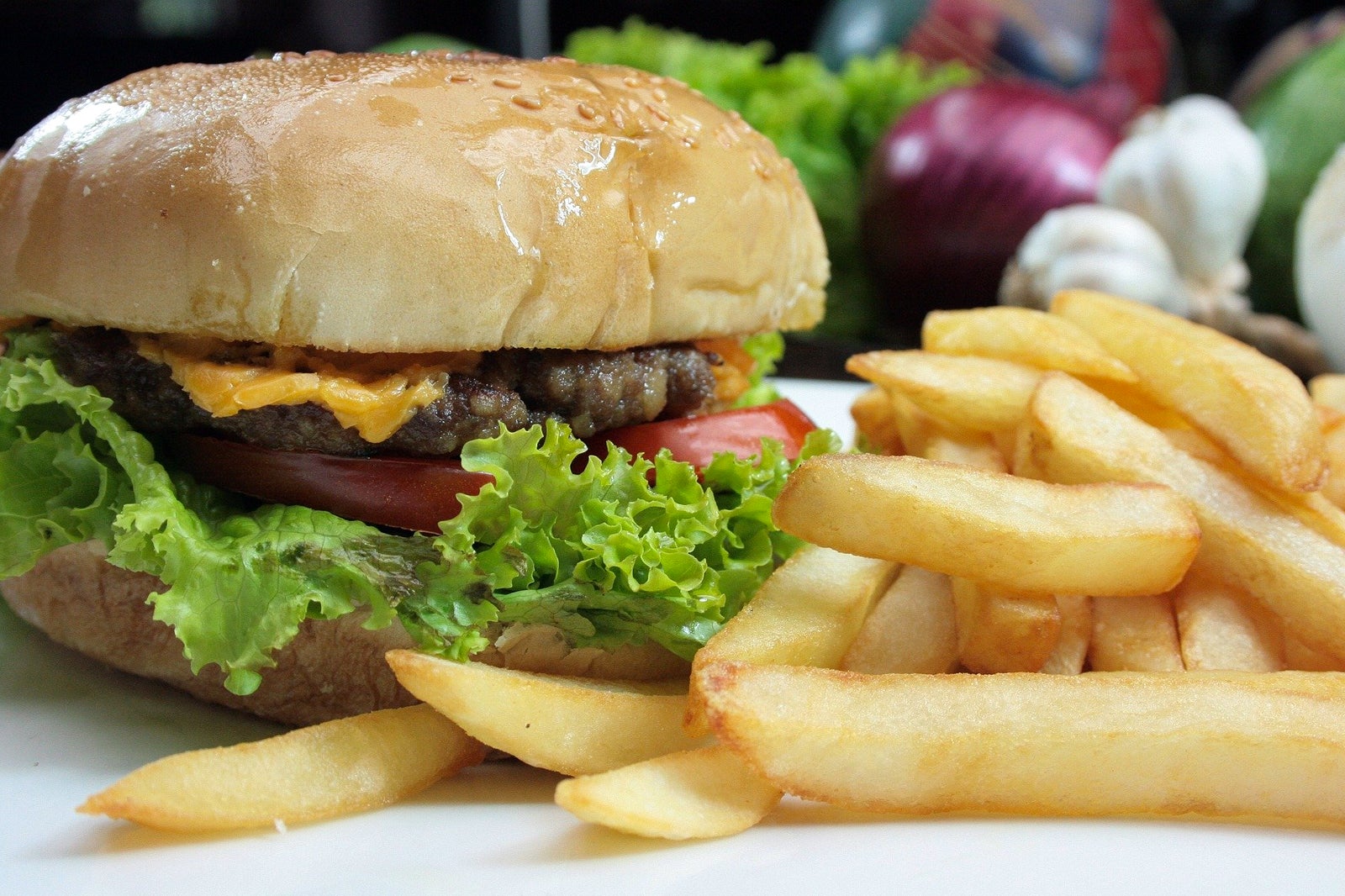 &Company Resto Bar
A recommended rooftop bar
The rooftop patio of &Company Resto Bar has perhaps the best view of downtown Mississauga and is also well-regarded as a fun nightclub. They boast a broad array of entertaining shows, from belly dancers to Burlesque, as well as renowned DJs. Wednesdays are said to be especially lively, and many an employee of the nearby businesses has been tempted to sneak out of the office an hour early to celebrate the end of hump day here.
Location: 295 Enfield Pl, Mississauga, ON L5B 3J4, Canada
Open: Wednesdays, Fridays and Saturdays from 9pm to 2am (Closed on Mondays, Tuesdays, Fridays and Saturdays)
Phone: +1 905-808-2112