5 Best Things to Do in Newquay
What is Newquay Most Famous For?
Newquay is home to some of the best beaches in the UK and is one of the top surfing destinations in the world. Situated on the beautiful north coast of Cornwall, it's easy to see why it's long been a hugely popular holiday destination.
Equally as loved by families and groups of friends alike, it's bursting with kid-friendly attractions, great outdoor activities, stunning scenery and a lively nightlife. You'll never be short of things to do in Newquay, but if you're planning your first visit to the Cornish hotspot, here are some of the best attractions to add to your bucket list.
What are the best things to do in Newquay?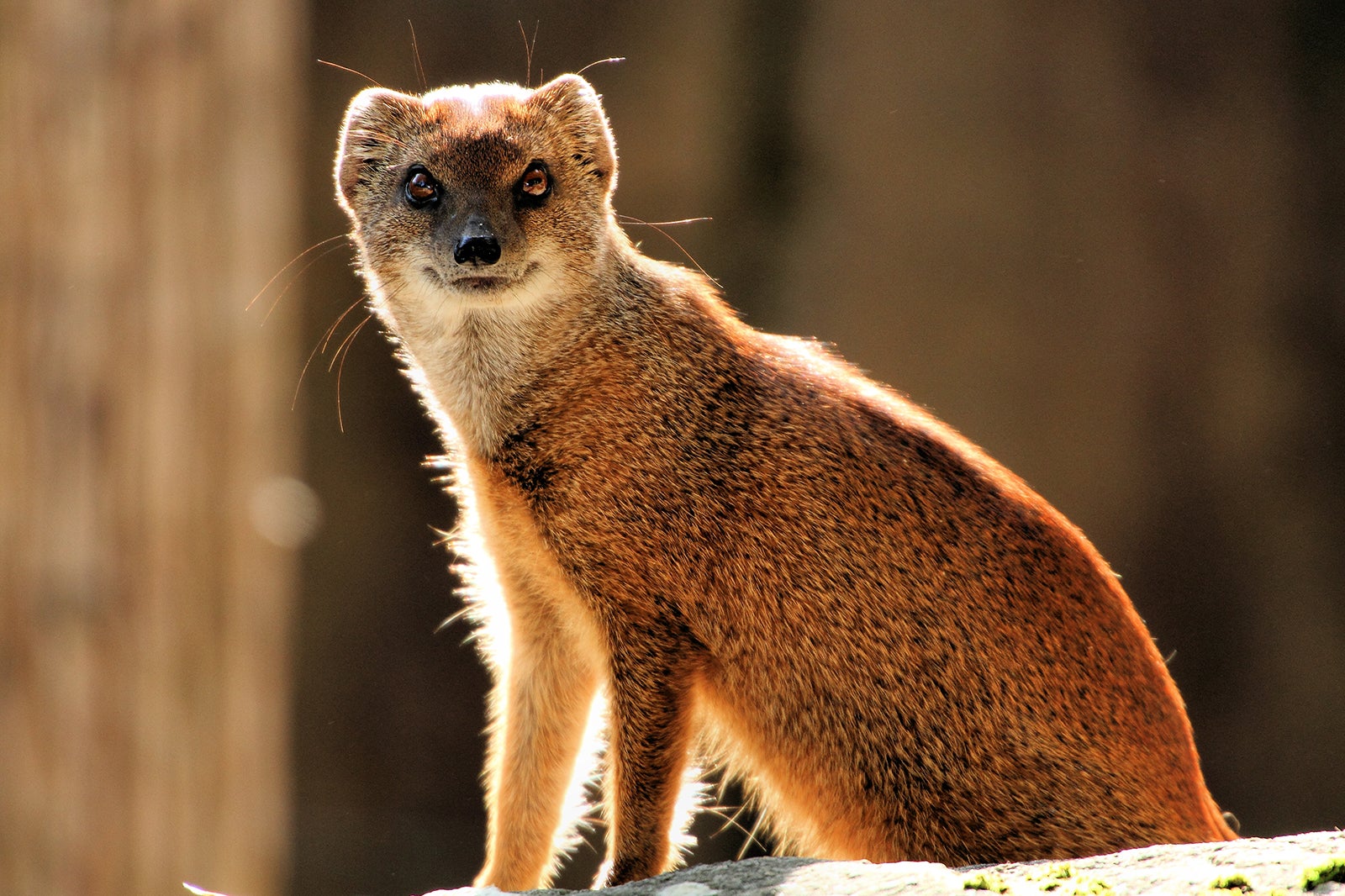 Newquay Zoo
The biggest zoo in Cornwall
Enjoy a fun day out for all the family at Newquay Zoo, home to the only lions in Cornwall. This non-profit attraction is one of the largest charities in the county, putting all the profit straight back into the zoo and its conservation projects.
The zoo is home to hundreds of rare and exotic species, plus some more familiar faces in the on-site village farm. Visit the skinks, toads and snakes in the Tropical House, hang out with the sleepy sloths and watch the keepers feed the big cats. You can even have up-close encounters, helping to feed the penguins and meerkats.
Location: Newquay Zoo, Trenance Gardens, Newquay TR7 2NL, UK
Open: Daily from 10am to 5pm (closed at 4.30pm in winter)
Phone: +44 (0)1637 873342
photo by Airwolfhound (CC BY-SA 2.0) modified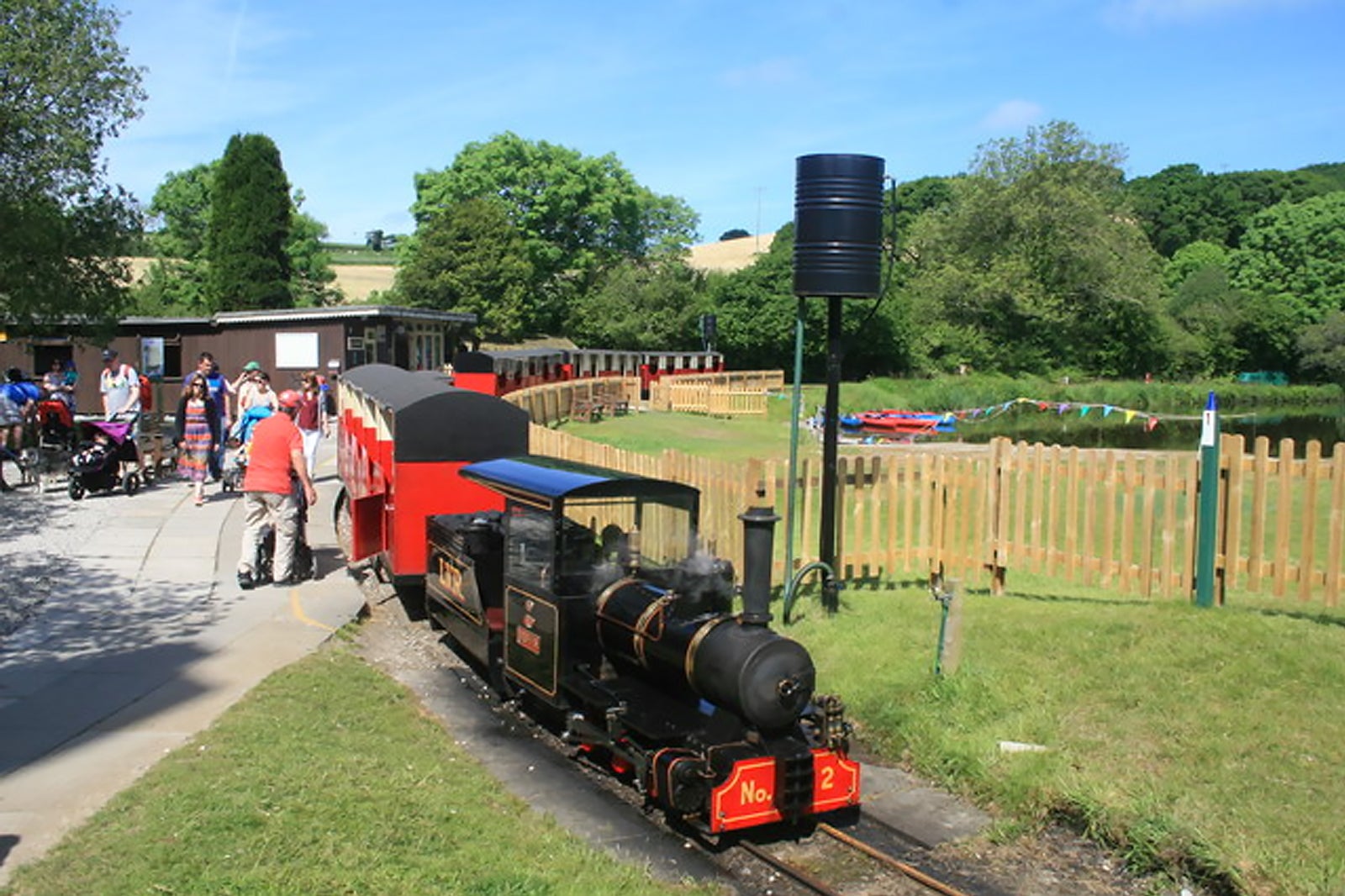 Lappa Valley Steam Railway
Family activities and traditional steam trains
Set off on a journey through Cornish woodland on the Lappa Valley Steam Railway – one of the best days out in Cornwall. There are 10 special engines in different sizes, from a 15-inch gauge railway, right down to a fun-sized train running on a 7¼-inch gauge.
Be transported into a hidden valley where you can make multiple stops along the way. There's a boating lake with canoes and pedalos, crazy golf, loads of play areas, woodland walks, and even a maze. Take a look at Cornwall's largest mine engine house – make sure to visit the gift shop and tearoom while you're there. Ticket prices give you access to all activities at Lappa Valley Steam Railway.
Location: Lappa Valley Steam Railway, St Newlyn East, Newquay TR8 5LX
Open: Daily from 9.30am to 5pm (opens on Saturdays and Sunday from November to March)
Phone: +44 (0)1872 510317
photo by Chris Allen (CC BY-SA 2.0) modified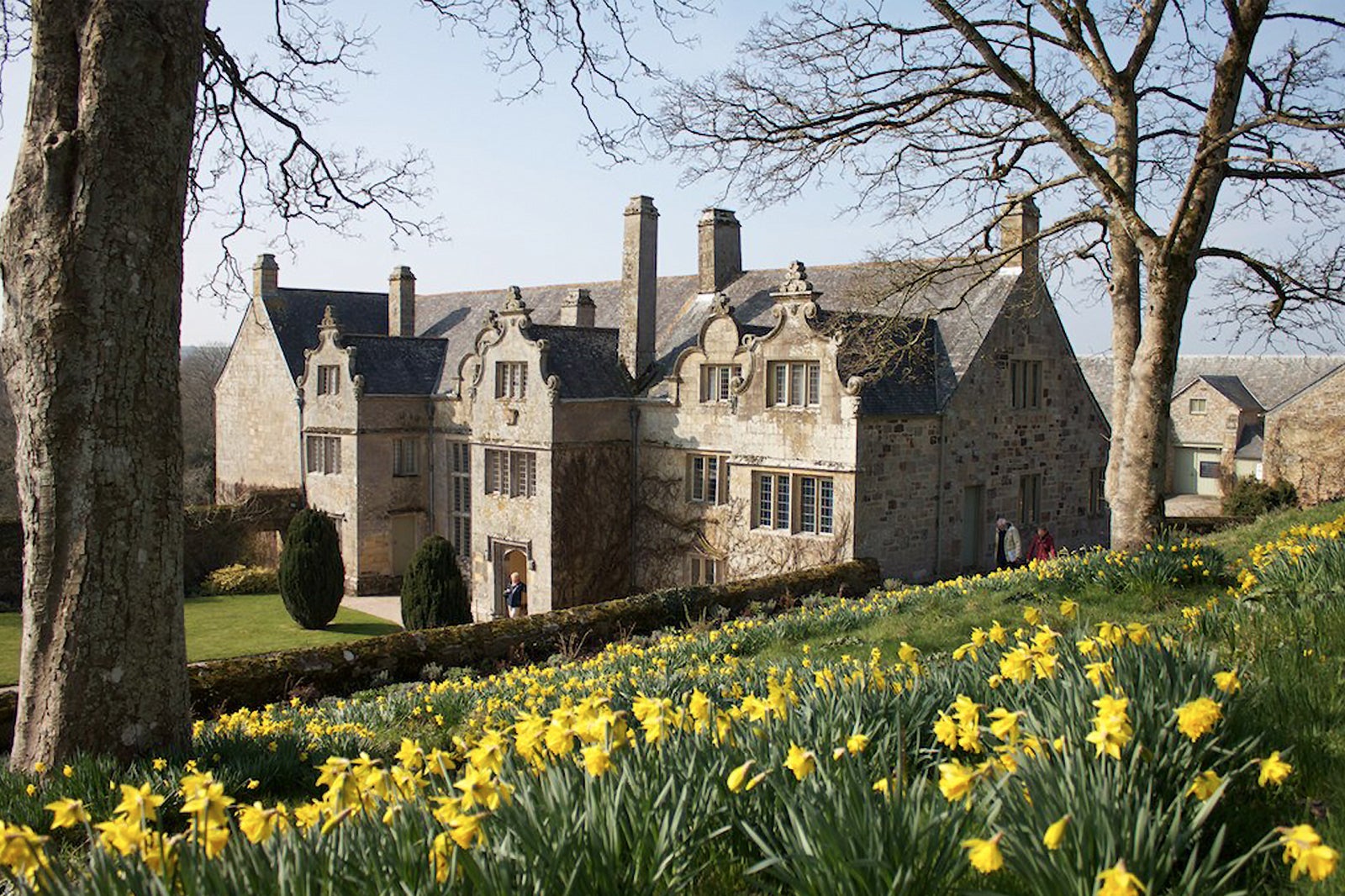 Trerice
A historic Elizabethan manor in the Newquay countryside
Take a break from the lively atmosphere of Newquay town centre and unwind in the tranquil surroundings of Trerice Manor House. This beautiful Elizabethan home has remained largely unchanged over the years, allowing you to step back in time on a journey through history.
Wander through the charming rooms of the manor, with its ornate gables and original furnishings. Then, explore the picturesque grounds and developing knot garden before finding a peaceful spot for a picnic. There's a shop selling gifts and plants, a second-hand bookshop and a restaurant on-site, too.
Location: Trerice, Kestle Mill, Newquay TR8 4PG, UK
Open: Daily from 10.30am to 5pm (opens on Saturdays and Sunday from November to February)
Phone: +44 (0)1637 875404
photo by Alastair Campbell (CC BY-SA 2.0) modified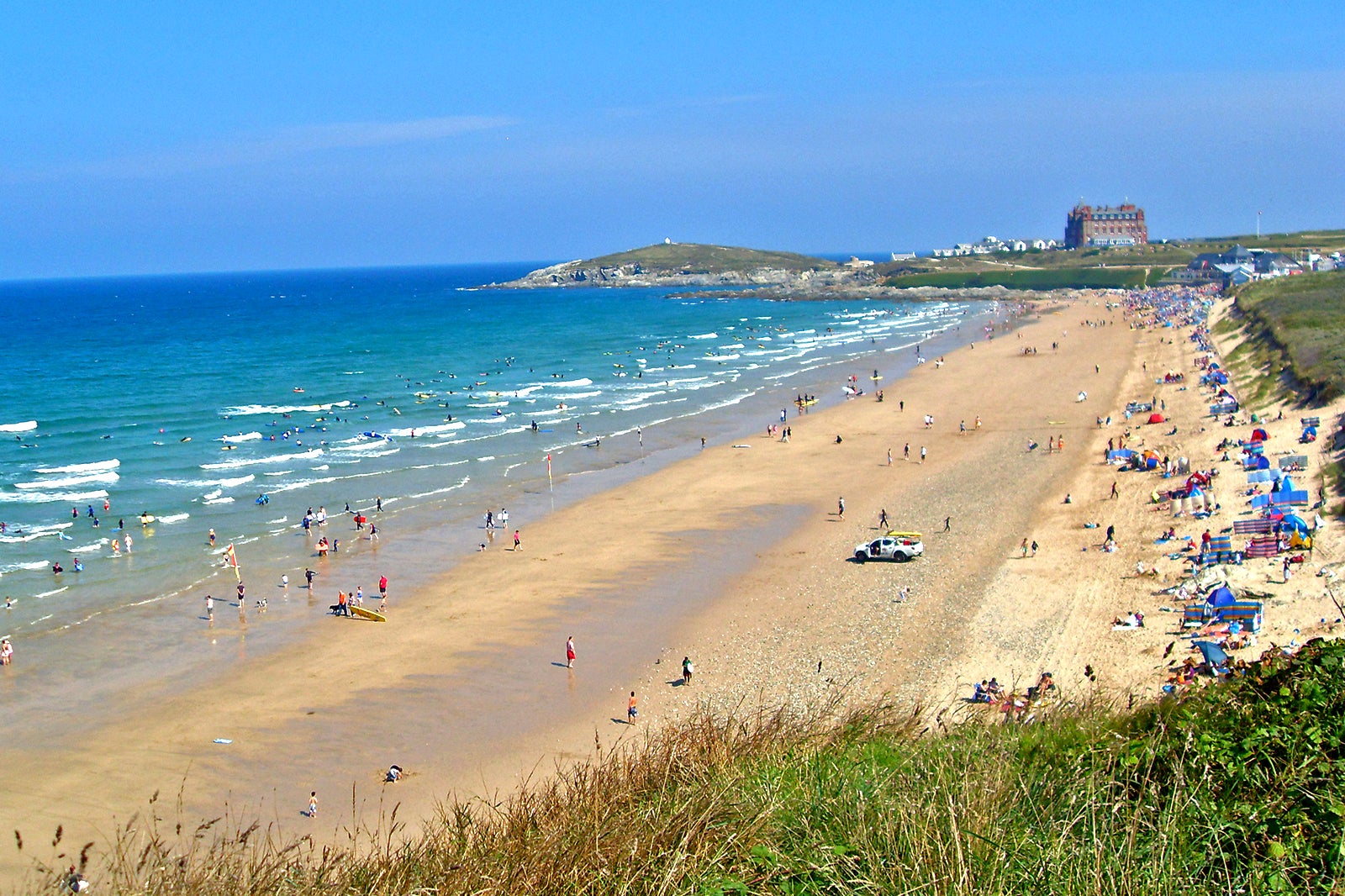 Fistral Beach
Catch a wave like a pro
Fistral Beach is exposed to Atlantic swells that are as consistent as they are dramatic. Whether you're a nervous beginner or an experienced pro, this west-facing surf beach delivers. Locals tend to congregate at the northern end of the beach to enjoy steep and fast waves. Advanced surfers often tackle the fickle Cribbar, where waves break perilously close to the rocks.
Cut your teeth in the middle of the beach where things are a lot more predictable. Leave an hour or 2 either side of high or low tide for reliably uniform lines of white water (excellent for novices) and the gently rolling waves that give intermediates an achievable challenge.
photo by a.froese (CC BY-SA 2.0) modified
Pirate's Quest Newquay
A swashbucklin' live pirate experience
Embark on an immersive, walk-through adventure with a real pirate as you discover the history of piracy in Cornwall. Pirate's Quest Newquay allows you to experience realistic scenes and incredible special effects in an authentic 360° atmosphere. Explore 18th-century streets and mystical caves using your treasure map to complete your quests. It's suitable for the whole family, but only the brave will dare enter the Scare Section.
Many special events take place at Pirate's Quest throughout the year and you can even book parties and celebrations there. It's a good idea to book your tickets well in advance.
Location: Pirate's Quest Newquay, 22 St Michael's Rd, Newquay TR7 1RA, UK
Open: Hours vary by season
Phone: +44 (0)1637 873379