Bury Market in Manchester
Shop Around the Home of Black Pudding
Bury Market is a world-famous market that offers both indoor and outdoor vendors selling food, clothes, hardware, flowers, fruit and its famous black pudding. This market has won multiple awards and attracts about 250,000 shoppers every week.
Anyone who loves shopping will find fun at this market. Keep in mind that big-name brands aren't all that common here. Instead, you'll find top-quality items crafted by local and regional vendors that let you experience more of the authentic Greater Manchester area. Most visitors spend about 2 or 3 hours here, though you're always welcome to stay longer to visit every last vendor.
Bury Market highlights
The best part of this Bury Market is the sheer variety of goods you'll find on offer. The clothing alone is quite varied, with fashion clothing and ethnic clothing available in equal measure. You'll also find jewellery and nightwear, plus hats and gloves useful for the cold.
The food is always a popular feature here – especially the Black Pudding stalls – but you'll find additional items you may not have expected that are more practical than fun, such as cleaning equipment, electrical goods and all sorts of housewares. Several services are onsite as well, like salons, barbers and clothing alterations.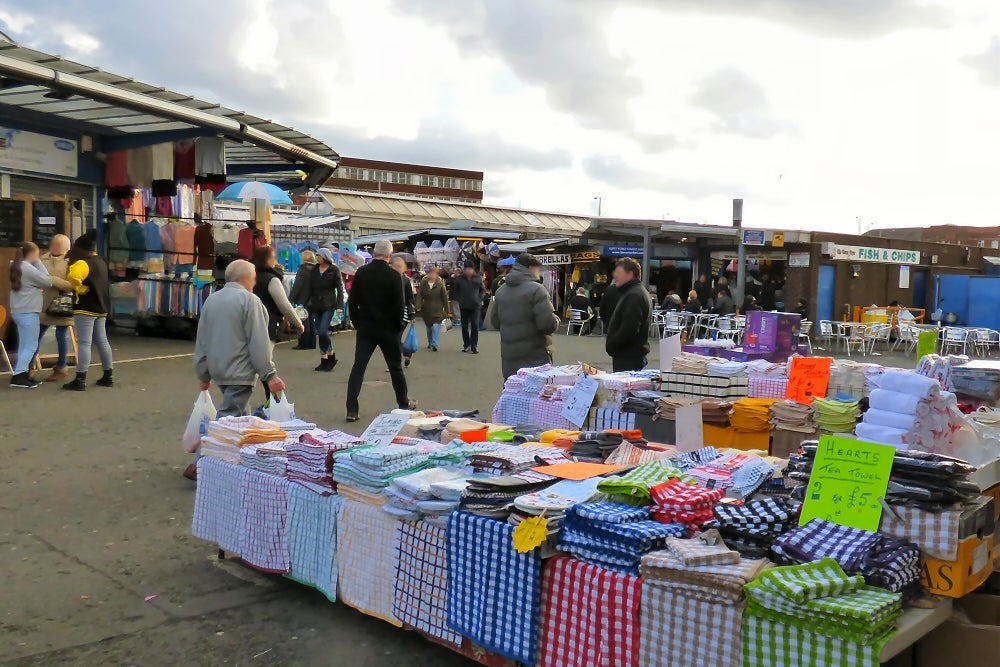 Good to know when visiting Bury Market
Considering the number of awards Bury Market has won, it should be no surprise that it's quite popular. Expect to have to deal with crowds during your visit, and don't be surprised if you have to wait in queue at any of the stalls you visit.
Remember that the market is in Bury, not Manchester. If you're travelling from Manchester, expect a bit of a drive to reach this marketplace. It's just over 10 miles north of Manchester proper and takes about 20-30 minutes to arrive by car. If you're travelling by public transport, the yellow line can get you there in a little over half an hour.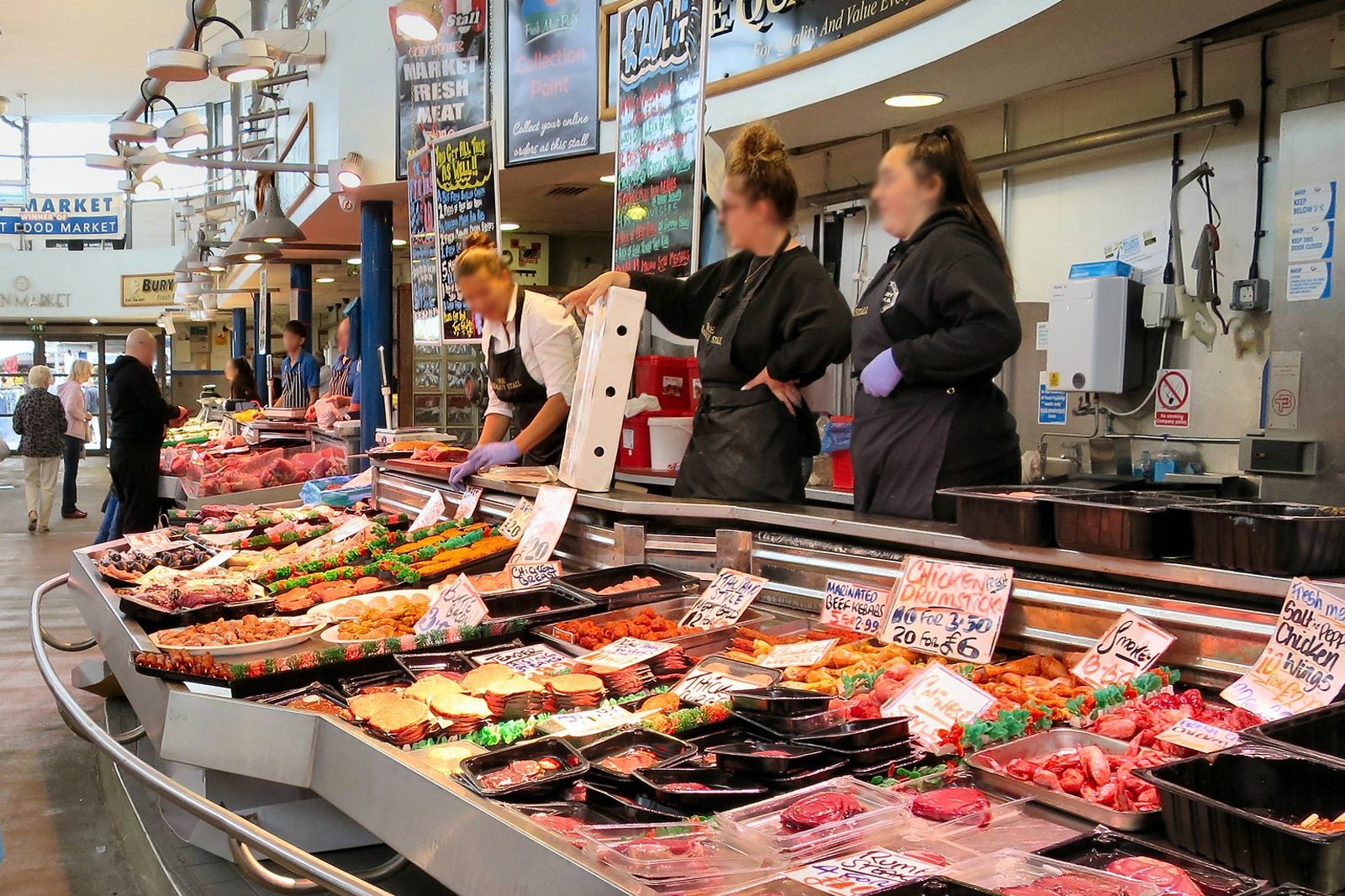 Bury Market in Manchester
Location: 1 Murray Rd, Bury BL9 0BJ, UK
Open: Monday–Saturday from 9 am to 5 pm (closed on Sundays)
Phone: +44 (0)1612 536520
Why book with Hotels.com?