16 Best Family Things to Do in London
Fun Places in London to Take Your Kids
From creating a picture of a knight to rowing in the park, visitors young and old will find many family-friendly activities in London. Whether your tiny tots go ga-ga for zoo animals, or your teens want to see enthralling city landmarks, London has it all. And after a day of sightseeing, you'll find plenty of great restaurants with menus sure to satisfy picky eaters. Enjoy the city and entertain everyone with this insider's guide to the best of family-friendly attractions in London.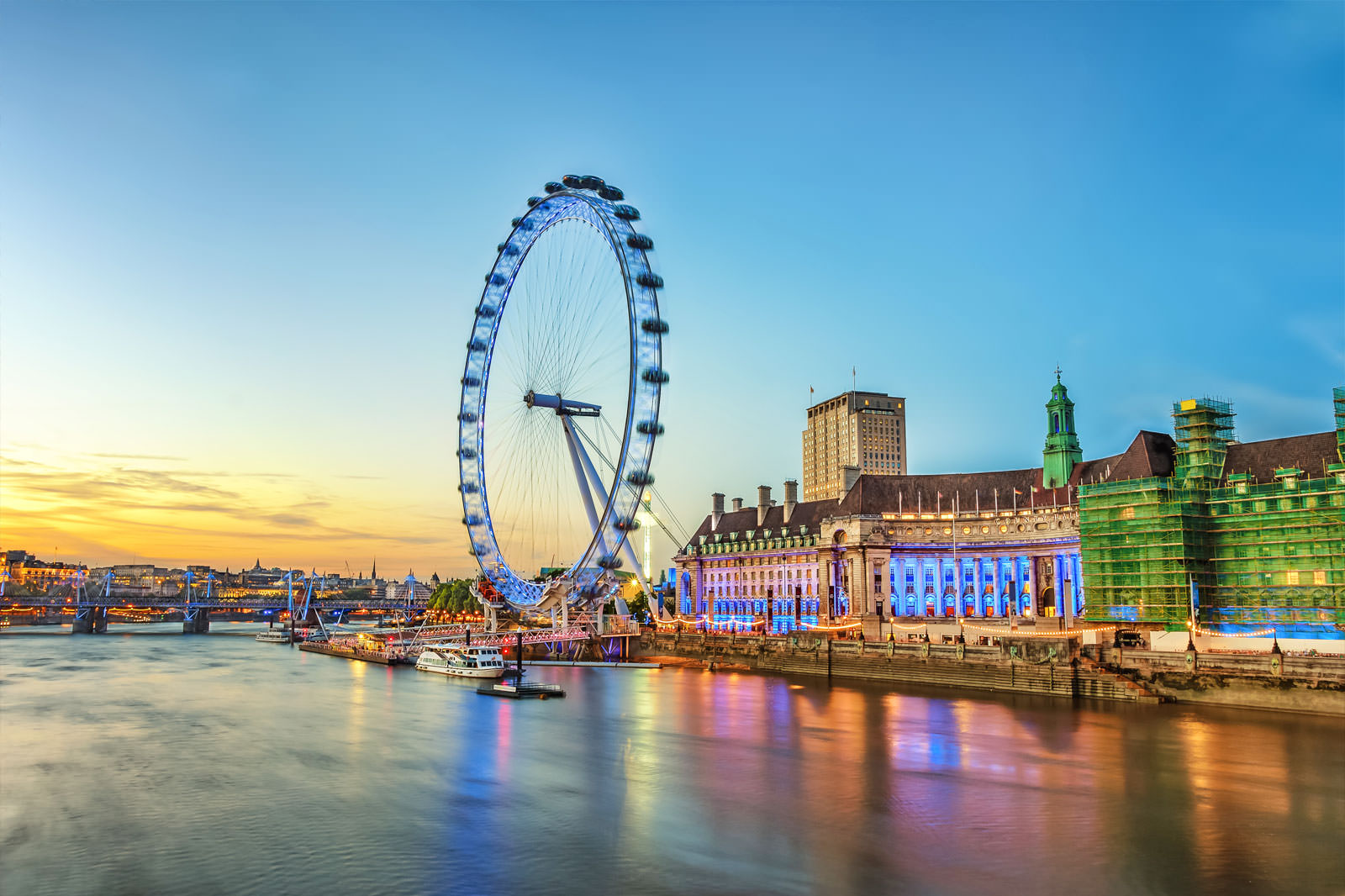 The London Eye, set on the cultural stretch of the South Bank, is a giant silver-white Ferris wheel that shoots high into the sky. Opened in the year 2000, this mighty modern marvel stands at a whopping 135 metres tall.
Buy a ticket, and step inside a spacious oval-shaped passenger capsule. The 45-minute long tour gives you a pristine and unforgettable bird's eye view of London's skyline.
Location: Lambeth, London SE1 7PB, UK
Open: Monday–Friday from 11 am to 6 pm, Saturday–Sunday from 10 am to 8.30 pm
Phone: +44 870 990 8881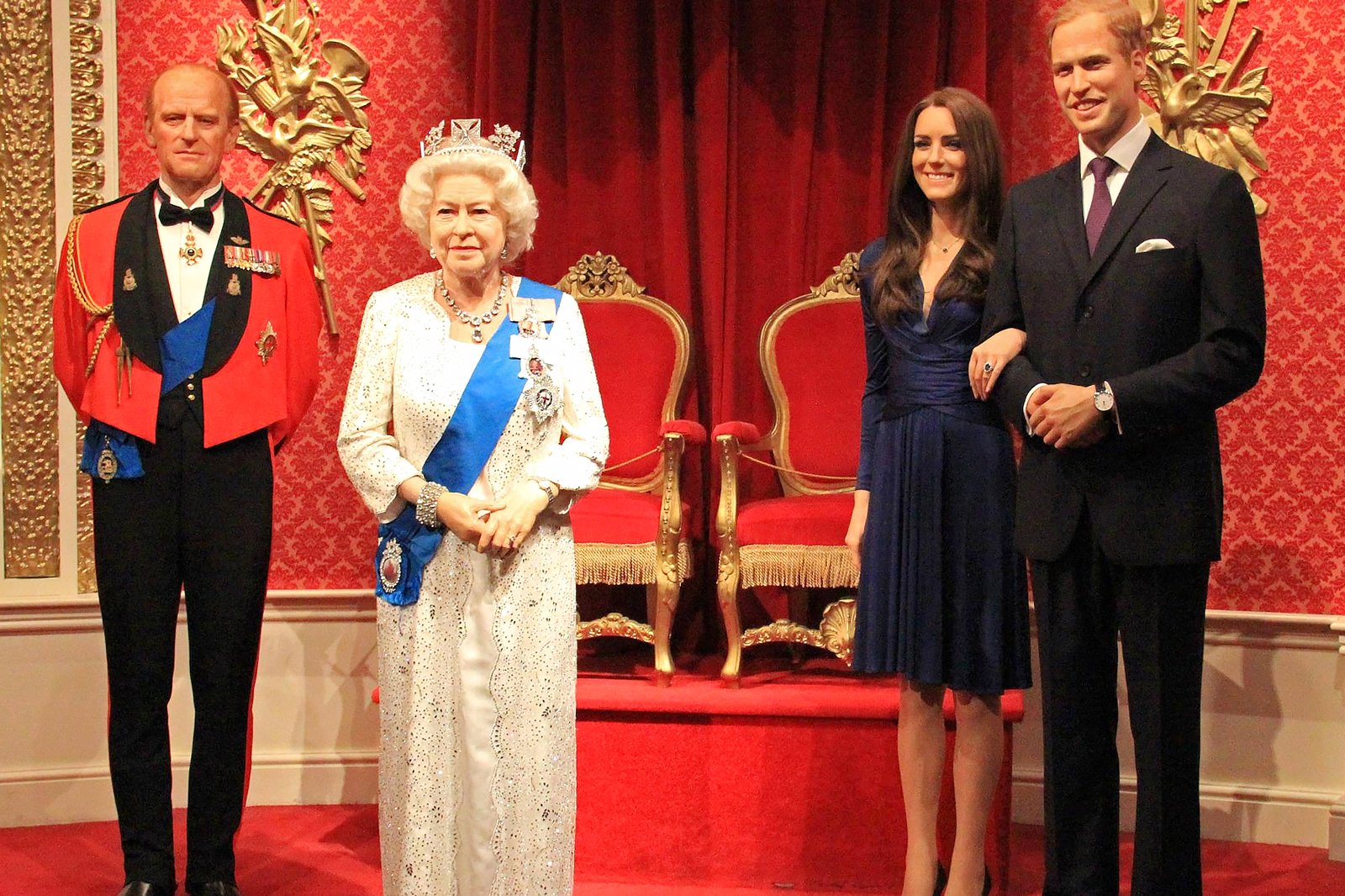 Do your kids want to see David Beckham? What about James Bond, or the Queen? At Madame Tussauds, families can wander around the exhibits and see utterly life-like wax models of celebrities, singers, heroes, and historic figures from today's pop stars to Charlie Chaplin.
Location: Marylebone Rd, Marylebone, London NW1 5LR, UK
Open: Hours vary, but usually from 10 am to 4 pm
Phone: +44 871 894 3000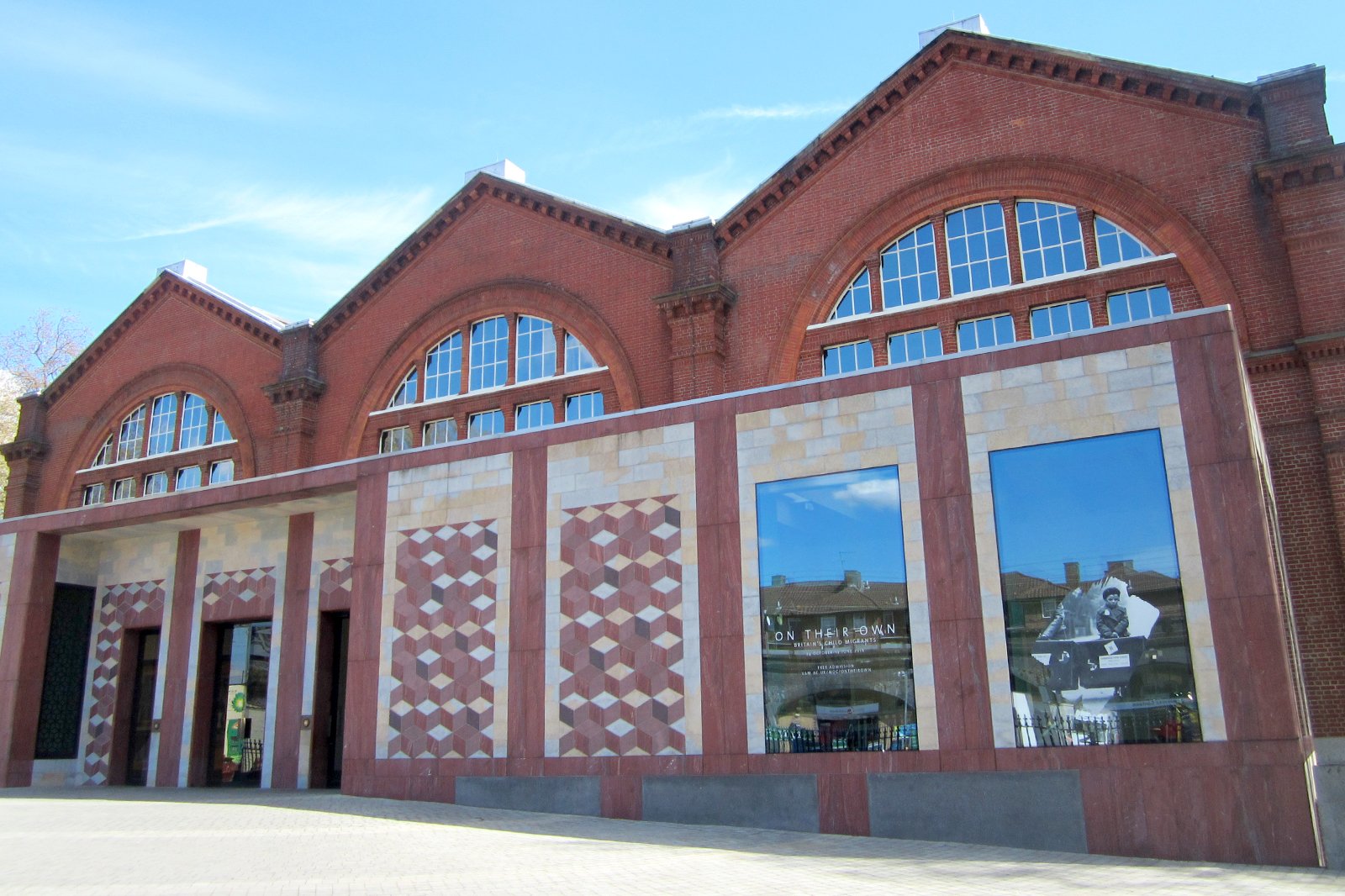 Toys galore at V&A Museum of Childhood
V&A Museum of Childhood has exhibits to excite all ages, from 17th-century dolls' houses to 1950s Scalextric racing cars. Little ones can frolic in the sandpit and ride rocking horses, while older kids make pictures from magnetic filings. Bring your own cup to enjoy discounted prices on hot drinks at Benugo café, V&A Museum of Childhood's open-plan eatery.
Location: Cambridge Heath Rd, Bethnal Green, London E2 9PA, UK
Open: Daily from 10 am to 5.45 pm
Phone: +44 20 8983 5200
photo by FHL2 (CC BY-SA 4.0) modified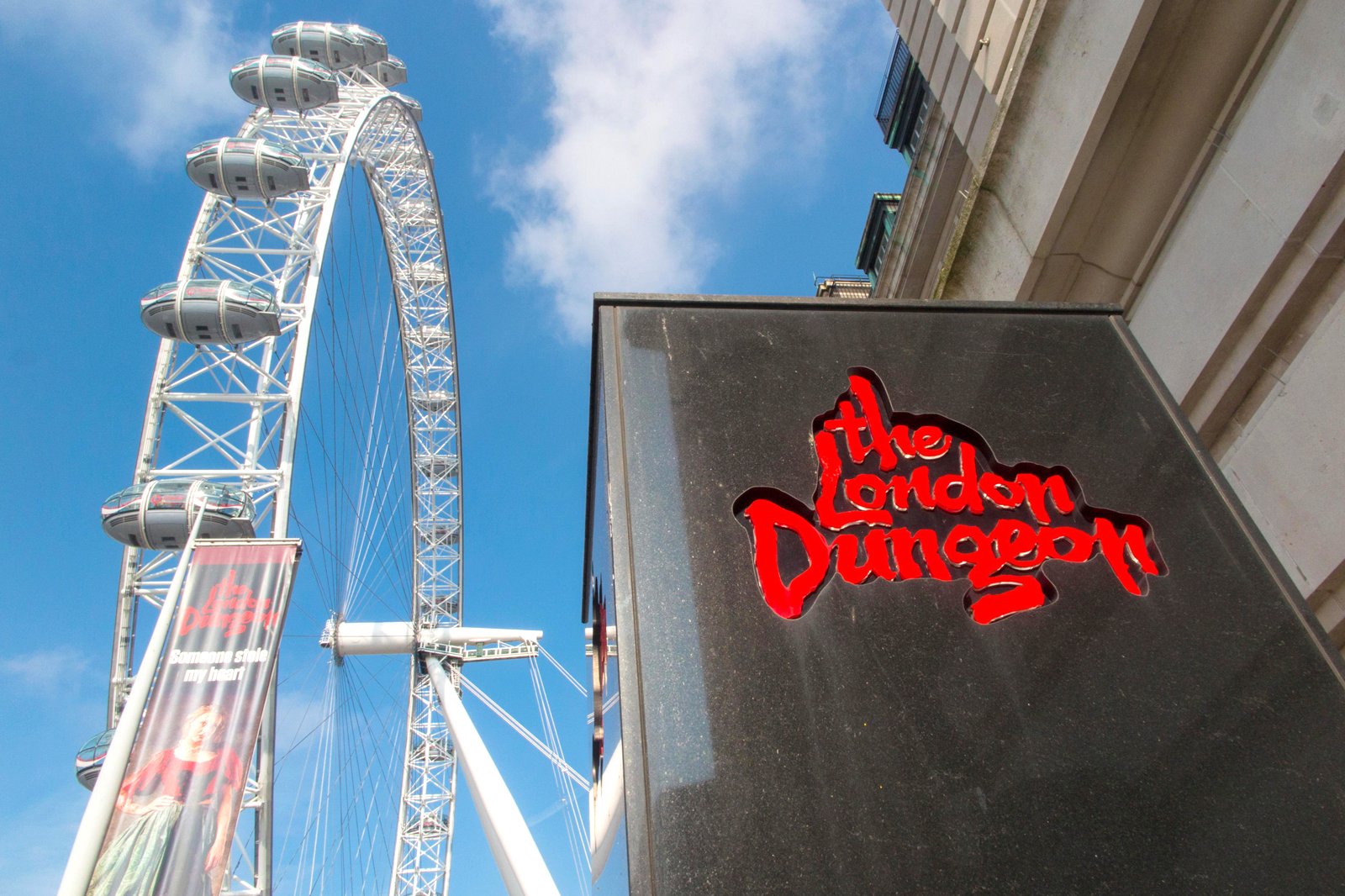 This attraction is open to kids of all ages, but be warned - little ones may get frightened. Daring visitors are sure to find this spooky living museum the perfect balance of fright and fun. The London Dungeon blends theatrical actors, moving stage-sets, and wacky rides to create an imaginative walk-through with exhibits on everything from Guy Fawkes to Sweeney Todd.
Location: Riverside Building, County Hall, Westminster Bridge Rd, Lambeth, London SE1 7PB, UK
Open: Friday–Wednesday from 10 am to 5 pm (close at 6 pm on Saturdays), Thursday from 11 am to 5 pm
Phone: +44 20 7654 0809
Families
History
Photo
Unusual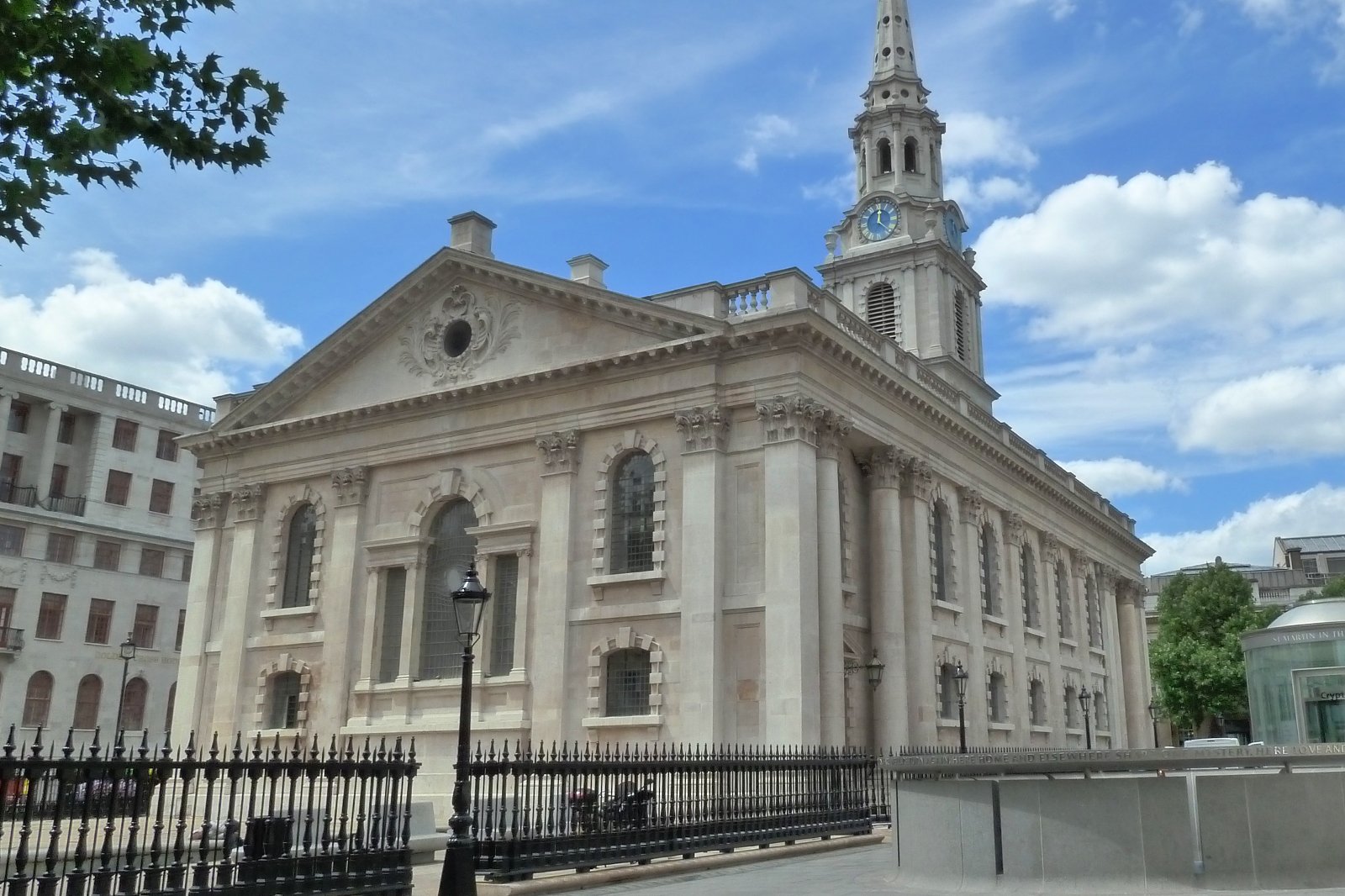 Brass rubbings at St Martin-in-the-Fields
Create a medieval knight in bronze, or a multicoloured St George and the Dragon to take home. There are replica brasses of all sizes and levels, and different colours of metallic wax. Keep your ears open for free lunchtime concerts in the church hall.
Location: Trafalgar Square, London WC2N 4JJ, UK
Open: Monday–Friday from 8.30 am to 6 pm, Saturday–Sunday from 9 am to 6 pm
Phone: +44 20 7766 1100
photo by Cary Bass-Deschenes (CC BY-SA 2.0) modified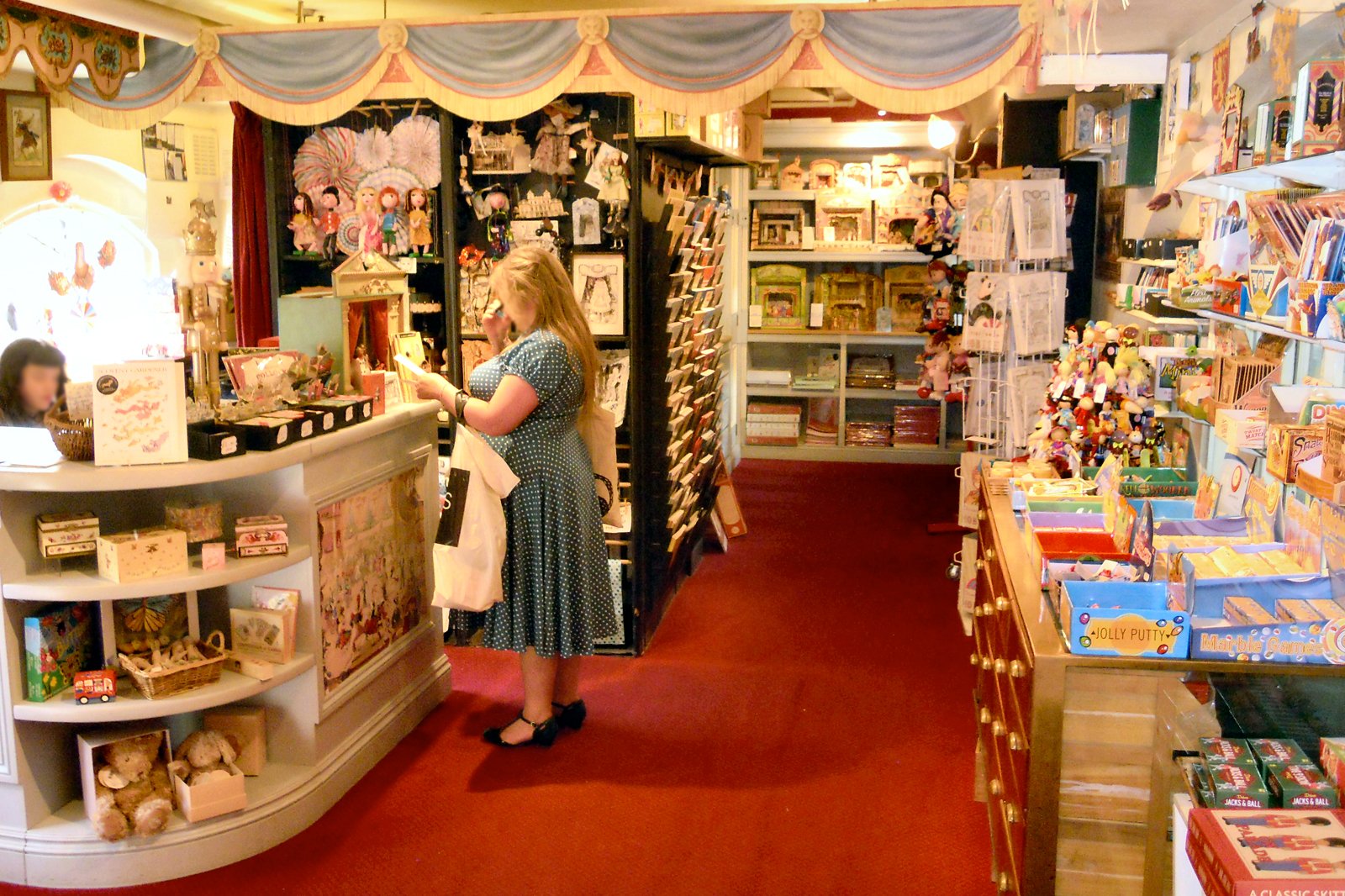 Traditional toys at Benjamin Pollock's Toyshop
Hand-made Jack-in-the-boxes and string puppets fill this tiny specialist store, with traditional theatres made from card which make a handy souvenir to take home. It's in the lively Covent Garden market, with street theatre, buskers and cafés.
Location: 44 The Market, Covent Garden, London WC2E 8RF, UK
Open: Monday–Wednesday from 10.30 am to 6 pm, Thursday–Saturday from 10.30 am to 6.30 pm, Sunday from 11 am to 6 pm
Phone: +44 20 7379 7866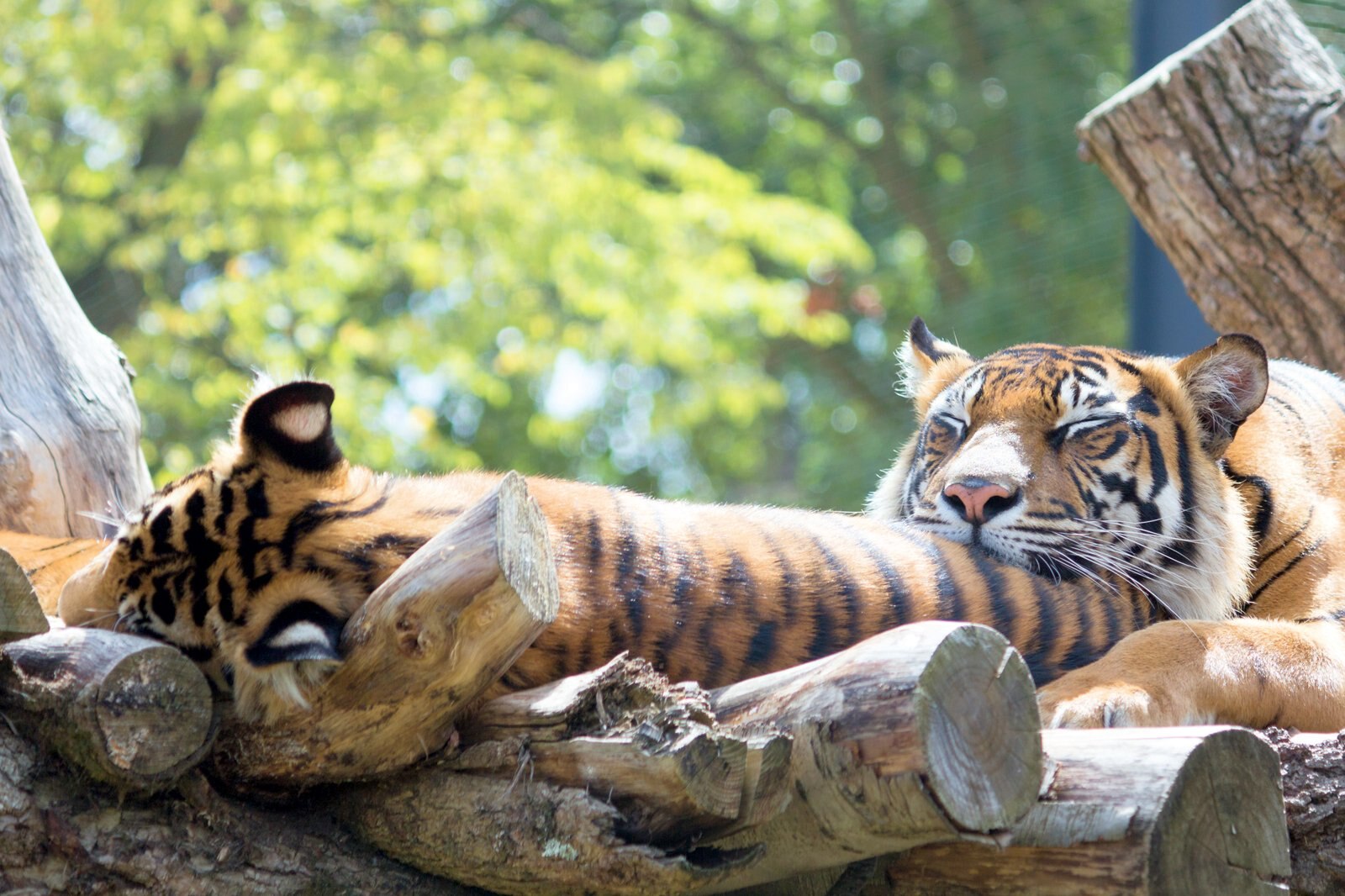 This is the world's oldest scientific zoo - dating back to 1828 - and devotes itself to creating eye-opening exhibits and giving visitors a glimpse into nature's most incredible animals. Take your kids through Gorilla Kingdom, across the indoor walk-through Rainforest Life exhibit, and over toward Tiger Territory, where strikingly striped Sumatran tigers await.
Location: Regent's Park, London NW1 4RY, UK
Open: Hours vary by season, but usually daily from 10 am to 4 pm
Phone: +44 20 7449 6200
photo by Katie Chan (CC BY-SA 4.0) modified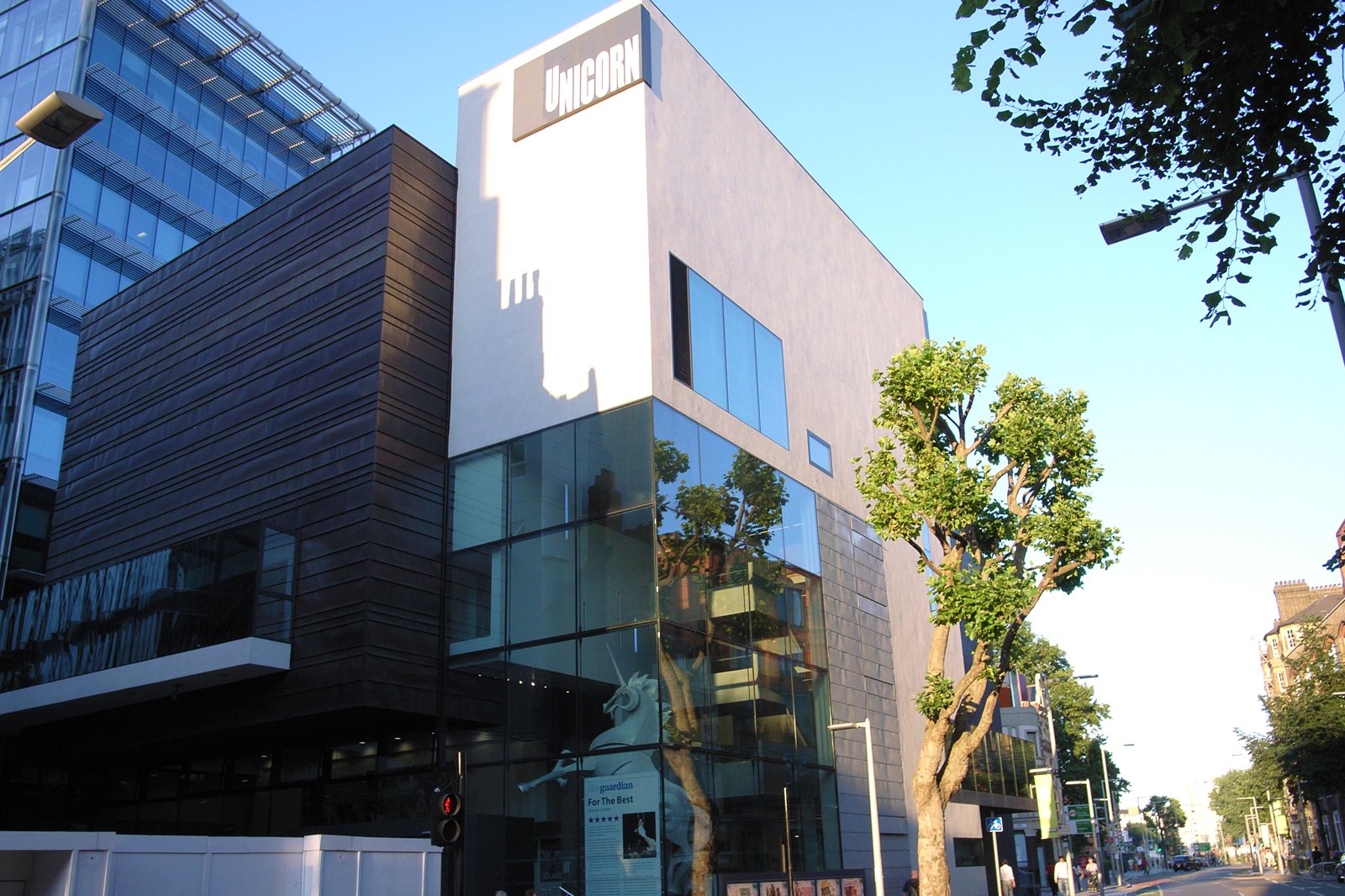 World's a stage at Unicorn Theatre
This purpose-built theatre has a year-round programme of performances for a wide range of ages. Daytime storytelling, Shakespeare for teenagers and puppet shows with a twist mark this family-friendly London venue.
Location: 147 Tooley St, London SE1 2HZ, UK
Open: Monday–Saturday from 9.30 am to 6 pm, Sunday from 11 am to 4 pm
Phone: +44 20 7645 0560
photo by Steve Cadman (CC BY-SA 2.0) modified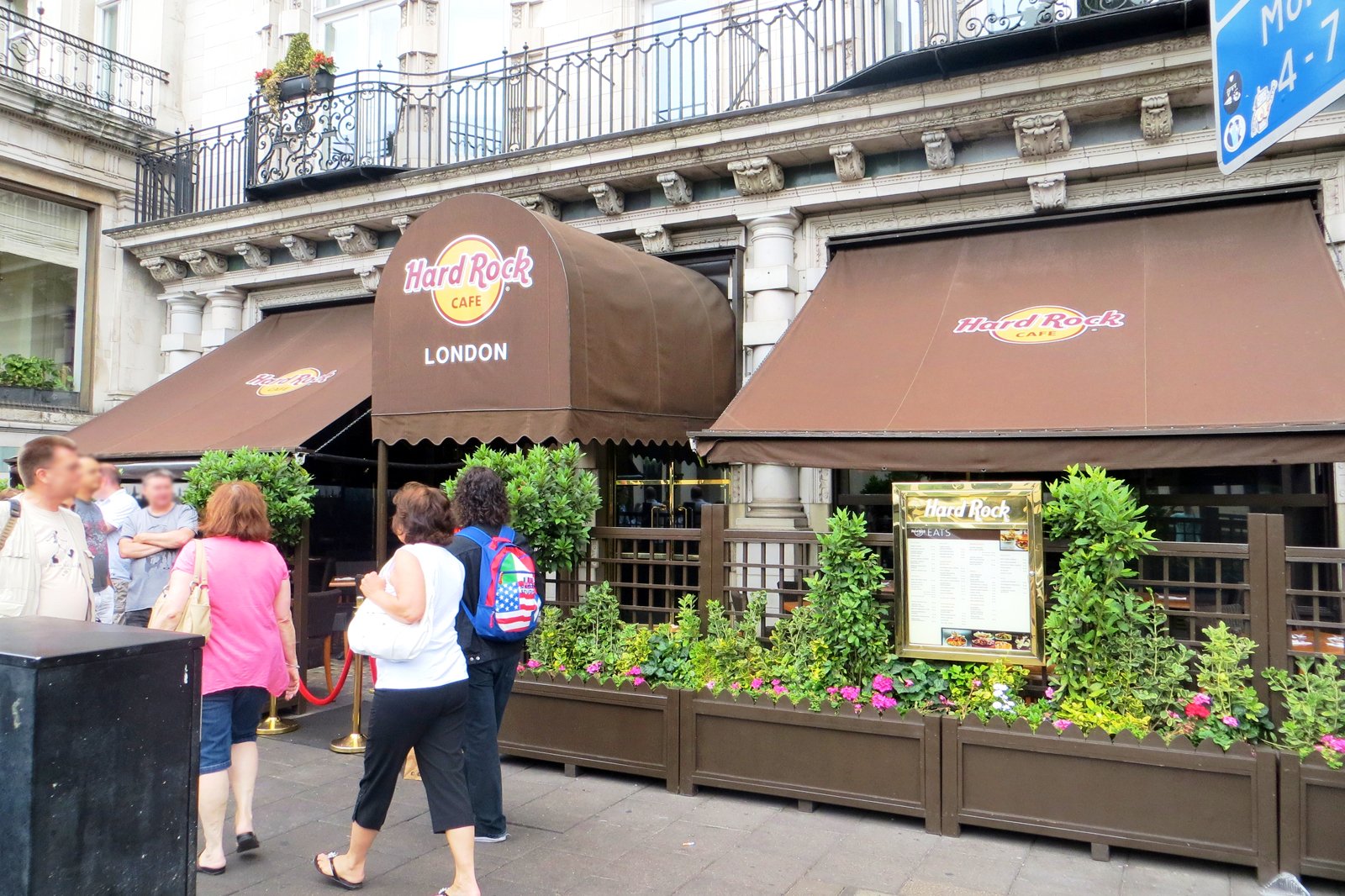 Hard Rock Cafe was actually founded in London - and this one keeps true to its Americana-obsessed tradition. Kids can enjoy fresh American cuisine from tasty New York-style sandwiches to finger-licking fried chicken. Music-obsessed parents will get a thrill from all the rock 'n' roll memorabilia - and who knows, your kids may get inspired, too.
Location: 150 Old Park Ln, Mayfair, London W1K 1QZ, UK
Open: Monday–Thursday from 11 am to 12.30 am, Friday from 11 am to 1 am, Saturday from 10.30 am to 1 am, Sunday from 11 am to 10.30 pm
Phone: +44 20 7514 1700
Families
Shoppers
History
Photo
Food
Nightlife
photo by Dickelbers (CC BY-SA 3.0) modified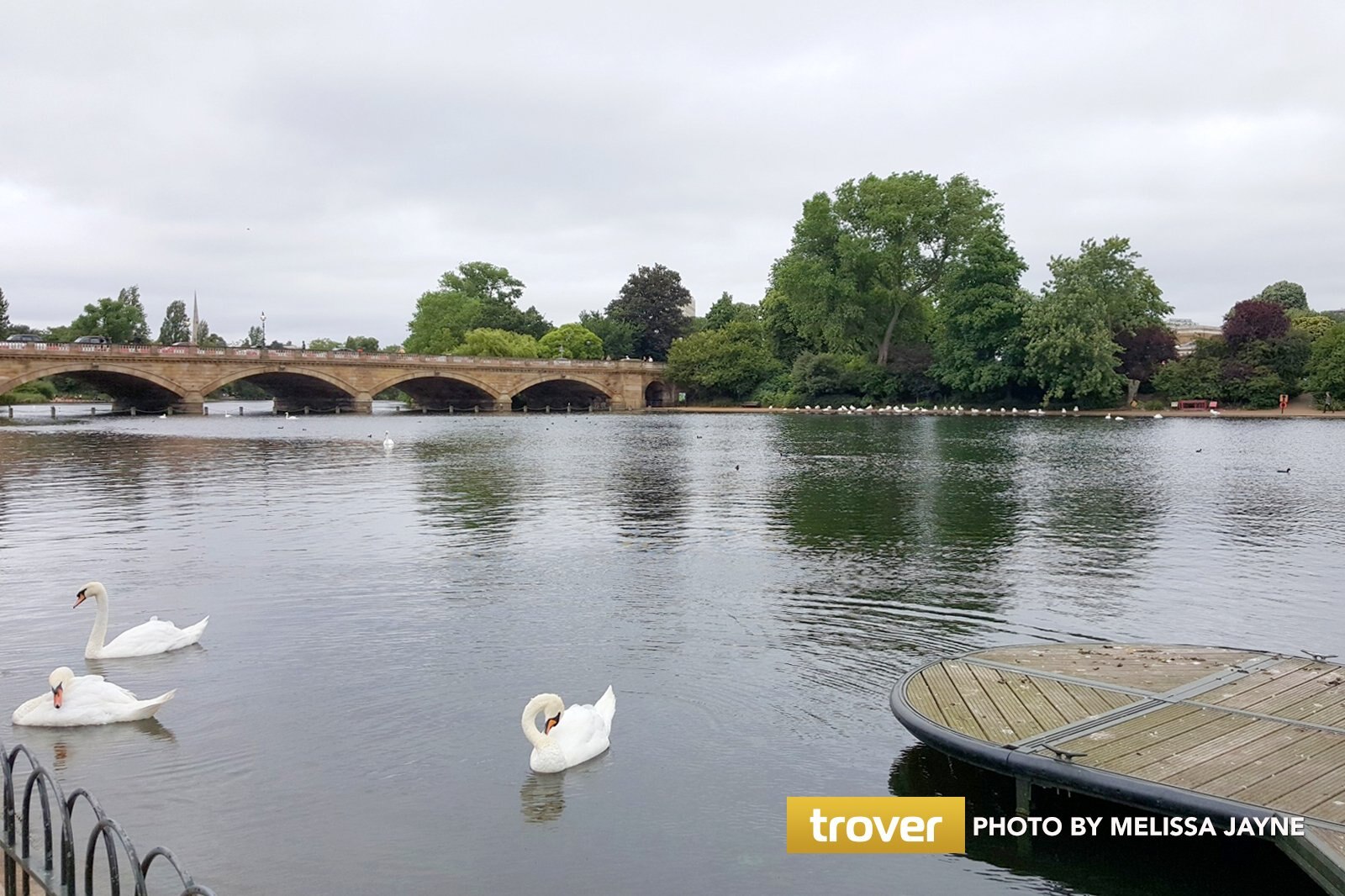 Go rowing on The Serpentine Lake
The Serpentine Lake at the vast Hyde Park is a great place to enjoy the outdoors, with rowing boats and pedal boats for hire. In summer months you can enjoy a dip at the Serpentine Swimming Club, and there's a paddling pool for little ones.
Location: Hyde Park, W2 2UH
Open: Boating on the Serpentine is open from April until October 31. Times are from 10 am to 4 pm in the winter and 10 am to 8 pm in the summer.
Phone: +44 300 061 2000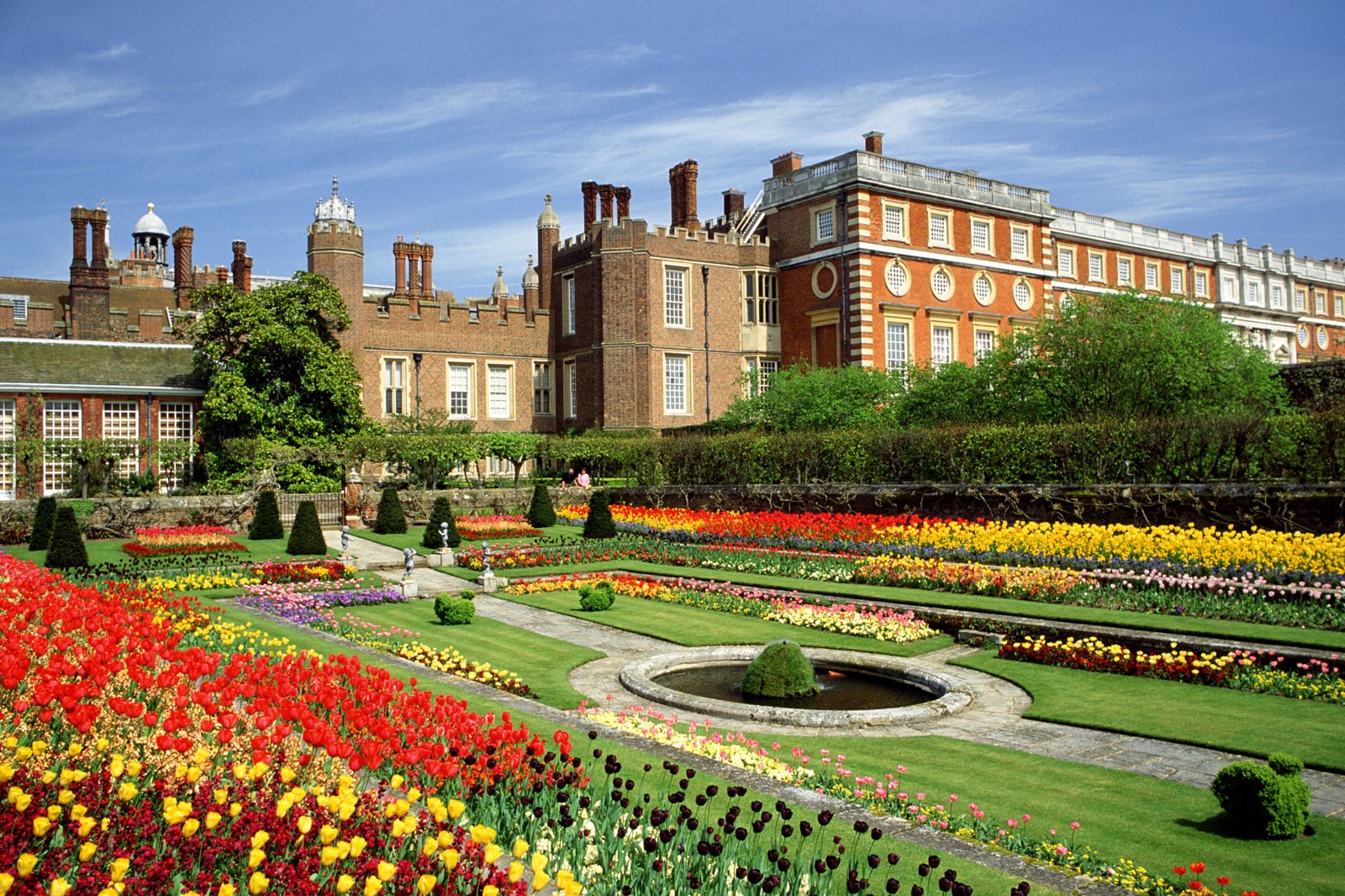 Get lost at Hampton Court Palace
Explore the palace's grounds, with labyrinthine green corridors made for getting lost. Bringing the experience to life is a gentle audio installation with sounds of furtive conversations, snatches of medieval music and giggling, just like in Henry VIII's days.
Location: Molesey, East Molesey KT8 9AU, UK
Open: Daily from 10 am to 6 pm in the summer (April–October), and from 10 am to 4.40 pm in the winter (November–March)
Phone: +44 20 3166 6000
Couples
Families
History
Photo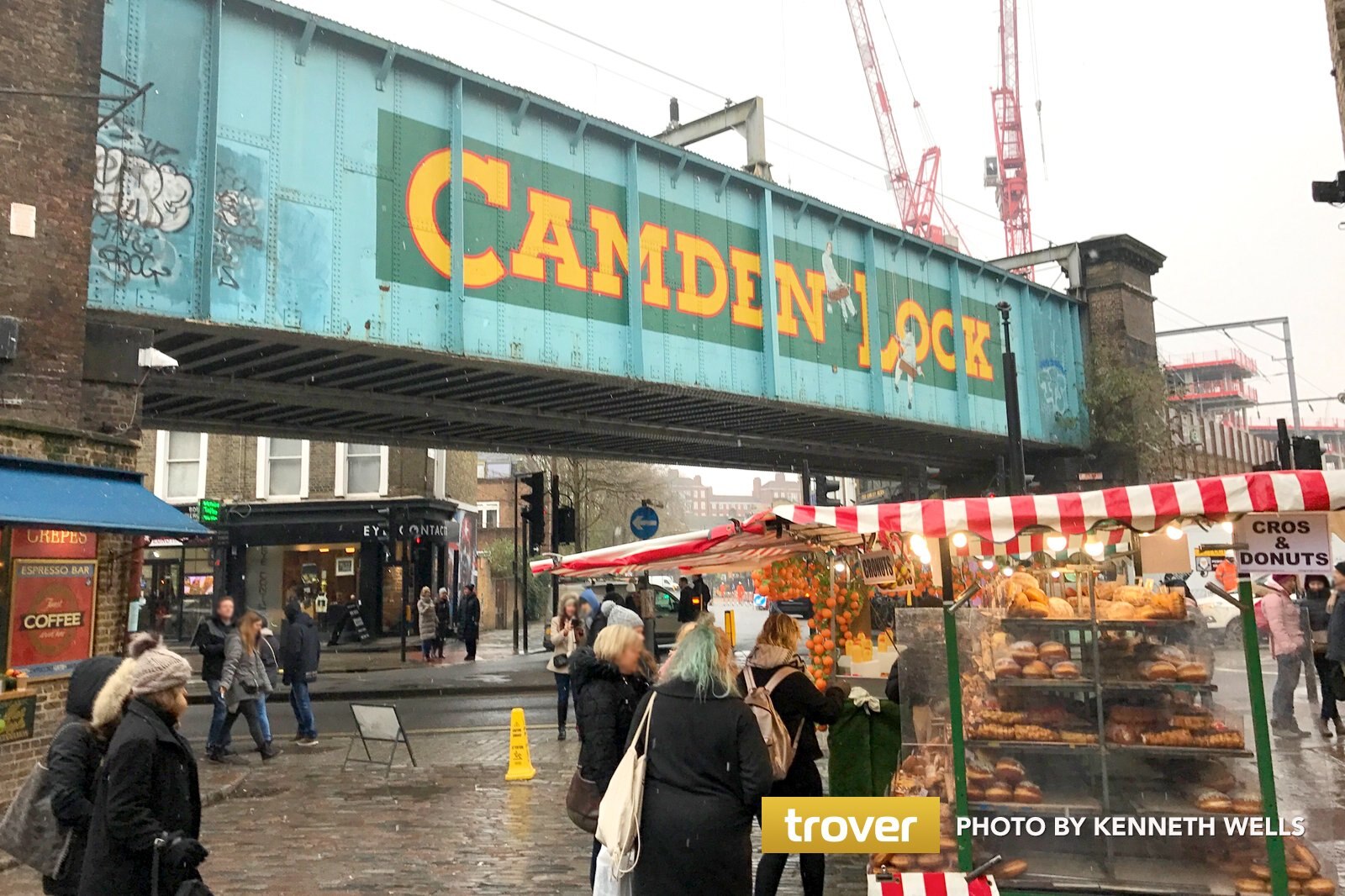 Hip gear at Camden Market
Teenagers will love the alternative fashions at this canal-side market, with super-cool T-shirts, Goth gear and funky footwear. African masks and handmade jewellery stalls dot the indoor Stables market, with plenty of food stalls serving up cuisine from around the world.
Location: Camden Lock Pl, Camden Town, London NW1 8AF, UK
Open: Daily from 10 am to 6 pm
Phone: +44 20 7485 5511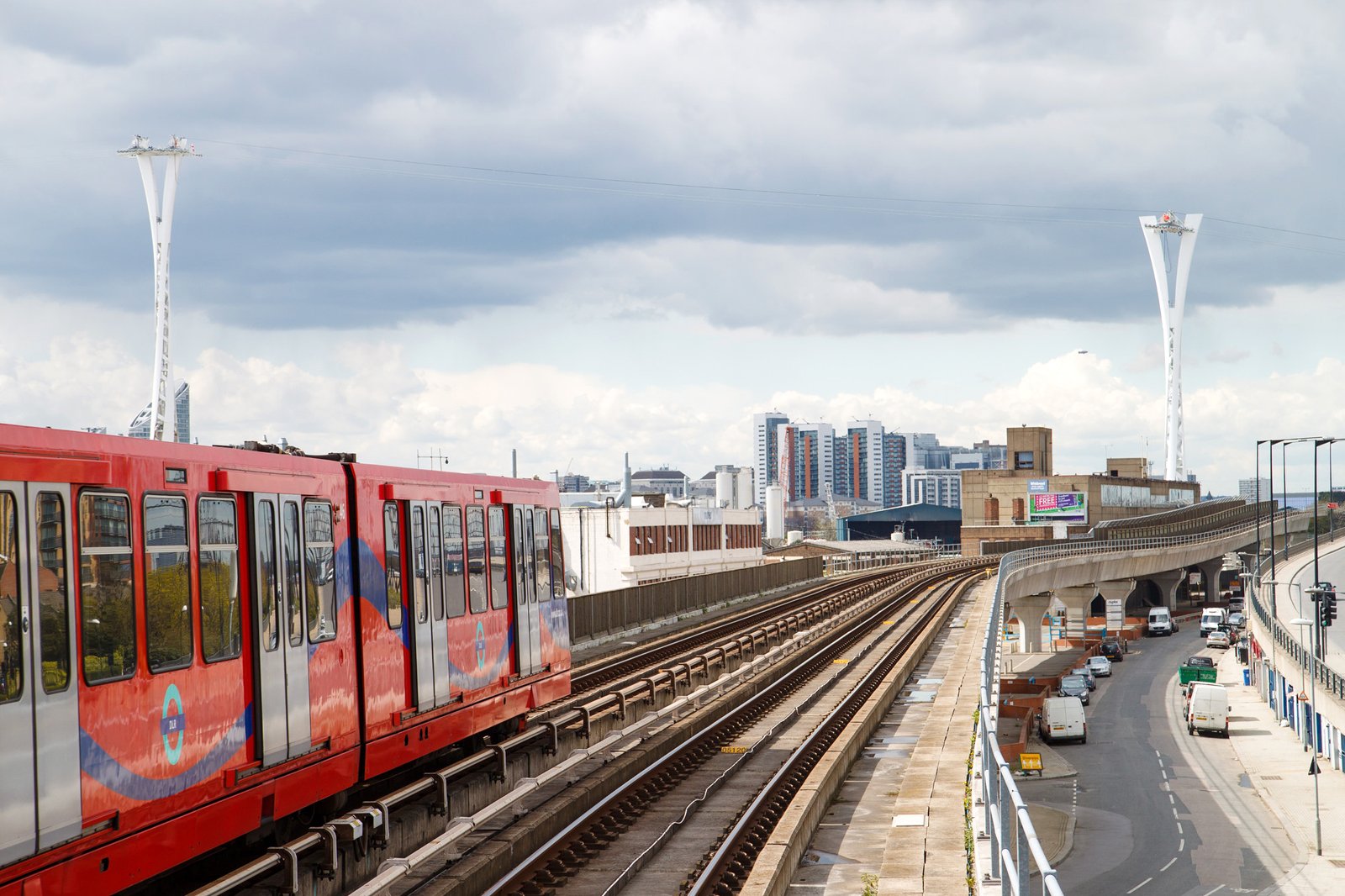 On the driverless overland train to Greenwich, even adults love the front seat to pretend to be the driver. The Docklands Light Railway speeds east to Canary Wharf's skyscrapers and on to Greenwich, where the Meridian Line cuts through the vast park.
Location: Castor Ln, Poplar, London E14 0DS, UK
Open: Monday–Saturday from 5.30 am to 12.30 am, Sunday from 7 am to 11.30 pm
Phone: +44 343 222 1234
photo by Tom Page (CC BY-SA 2.0) modified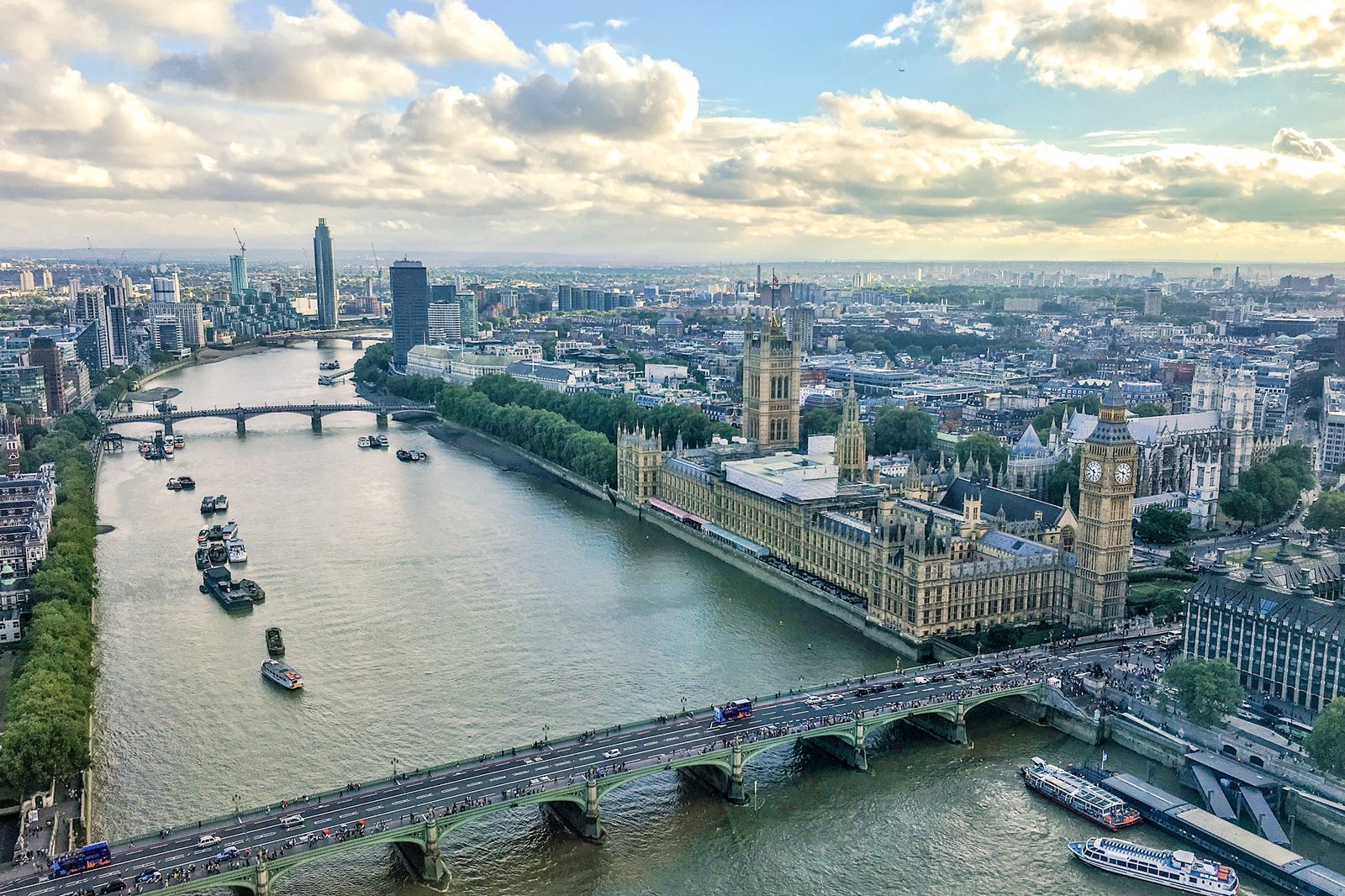 Dining alongside the Thames
Enjoy a break along the River Thames with views of the Houses of Parliament. There's a wide choice of family-friendly London restaurants and cafés along the South Bank, between Waterloo Pier and Gabriel's Wharf, from pizzas to fresh sandwiches to Italian deli food.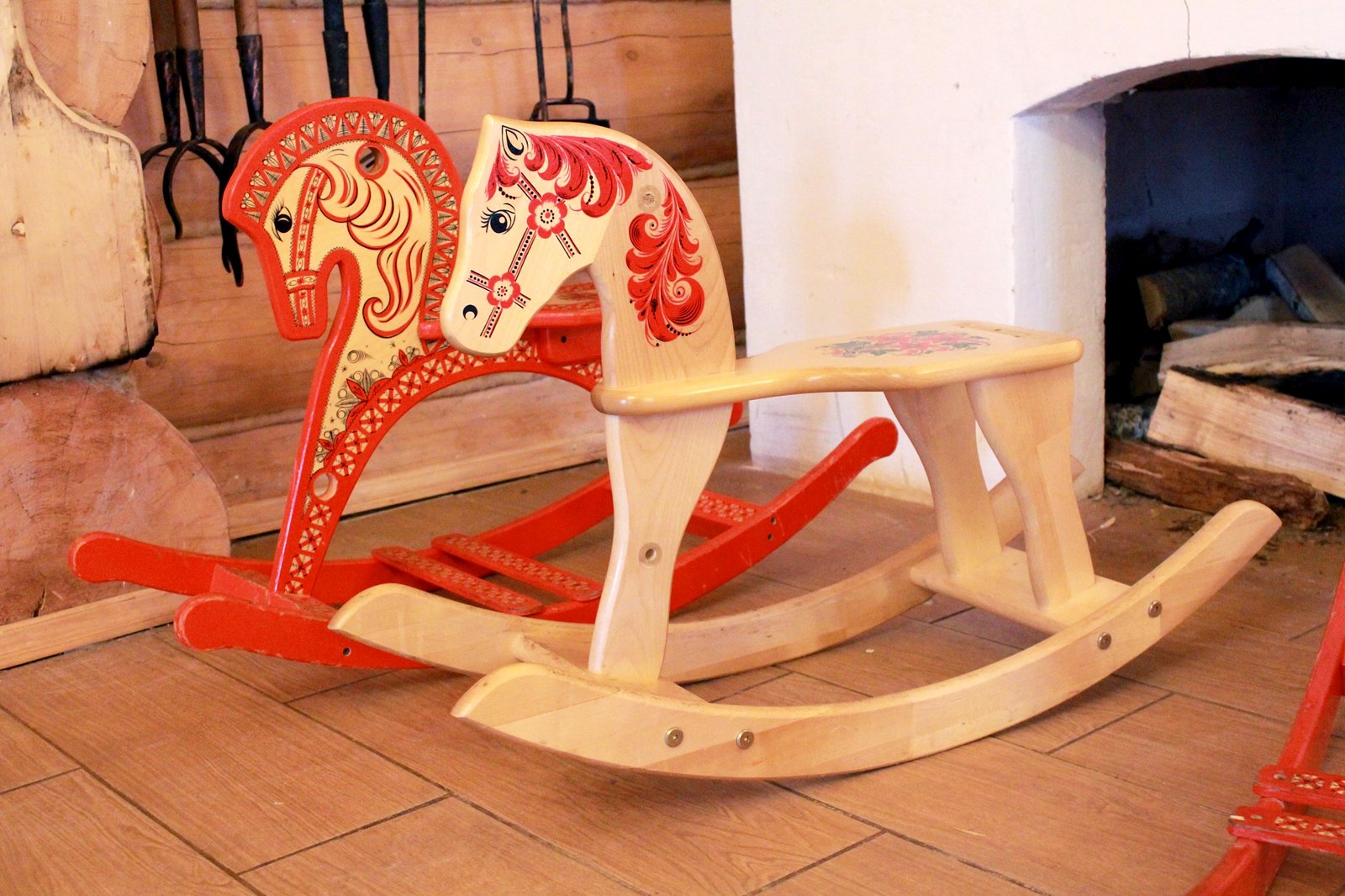 Telling tales at Discover Children's Story Centre
Unleash your kids' imagination at Discover Children's Story Centre, where storytelling, dressing up and the Story Trail entertains the under-12s. With larger-than-life exhibitions and interactive adventures, weekends have drop-in family activities.
Location: 383-387 High St, London E15 4QZ, UK
Open: Daily from 10 am to 5 pm
Phone: +44 20 8536 5555
Masala Zone Covent Garden
Take a break from the burgers and bring your kids to Masala Zone, a small informal chain of authentic Indian eateries that boast friendly staff, a laid-back ambiance, and good solid food cooked with fine ingredients. With plenty of Indian classics and regional-specific dishes, this is the perfect place to widen your kids' palates - there's also a cheaper menu for under-7s.
Location: 48 Floral St, Covent Garden, London WC2E 9DA, UK
Open: Monday–Friday from 12 pm to 11 pm, Saturday from 12.30 pm to 11 pm, Sunday from 12.30 pm to 10.30 pm
Phone: +44 20 7379 0101