IWM North, or the Imperial War Museum North, is a comprehensive museum showcasing how modern conflicts have impacted society and people across the world. Situated in the borough of Trafford, it is the first branch of the Imperial War Museum to be located in the north of England, and you can find it overlooking the Manchester Ship Canal. When you visit, you'll find numerous impressive exhibitions in the main gallery space in a chronological display highlighting 6 different themes.
Anyone interested in history will find fun at this museum. While the subject matter can be heavy at times, it's appropriate enough for kids to come along on the trip. The impressive displays are enough to keep kids entertained, even if they don't bother reading the blurbs that go with them. Most people spend a good 2 or 3 hours here, as it takes about that long to get through all the prominent displays.
IWM North in Manchester - one of the highlights of 10 Best Museums and Galleries in Manchester (Read all about Manchester here)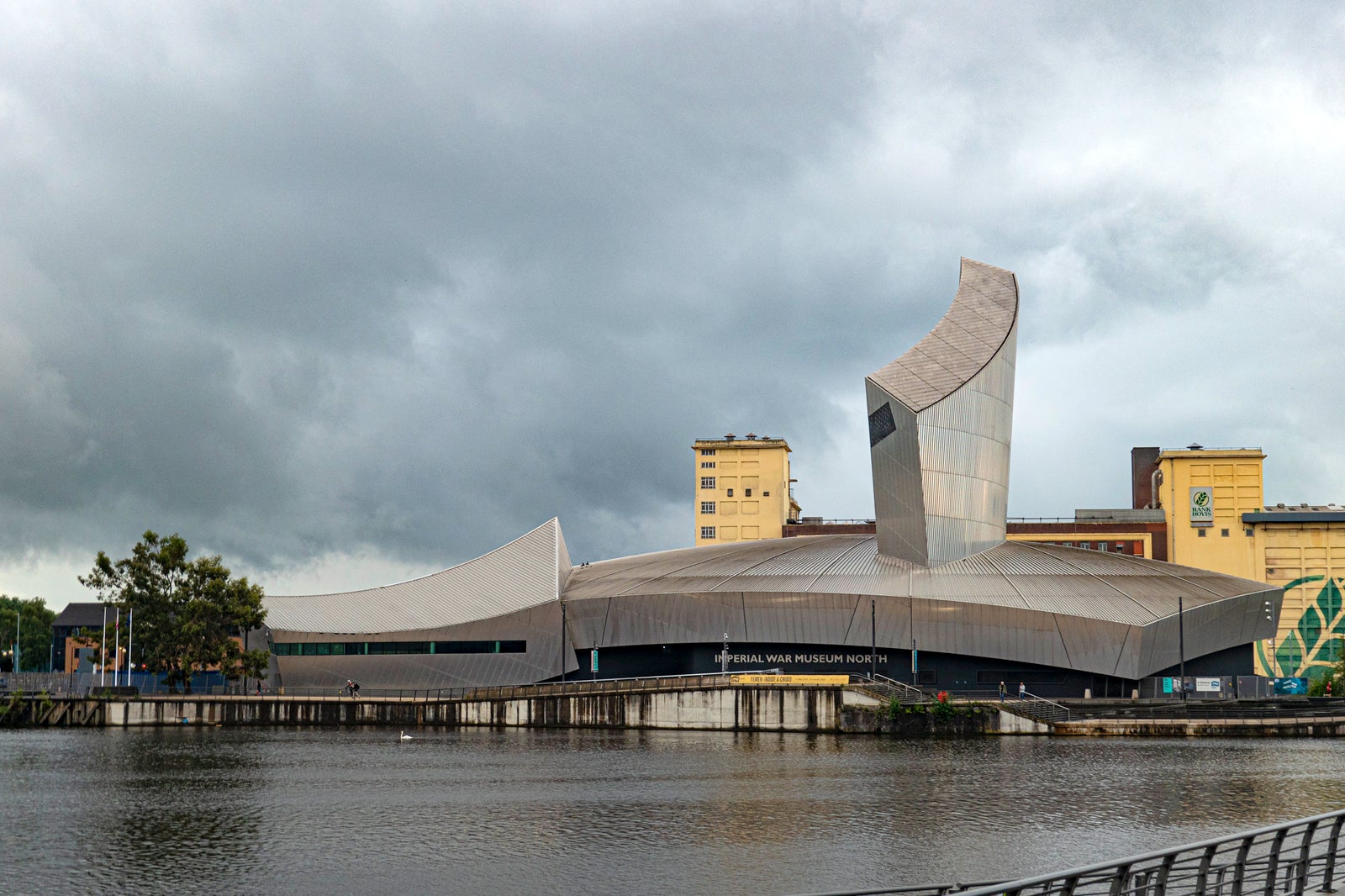 IWM North highlights
Among the permanent exhibitions here, you'll find a wide variety of impressive installations. When you visit the earth part of the gallery, you'll find that the floor is a bit odd. It's curved slightly to mimic the curvature of the earth. Additionally, you can see military equipment on display including a massive T-34 tank from Russia and an AV-8B Harrier jet used by the United States Marine Corps. The 13-pound field gun that fired Britain's first shot of Wo is also on display here.
The walls of this museum are particularly interesting in that they hold projected audiovisual presentations that depict themes related to modern conflict. Among them, you'll find oral recollections of veterans and other personal accounts. Over time, these projections, collectively known as The Big Picture, have become one of the most popular attractions in the entire museum.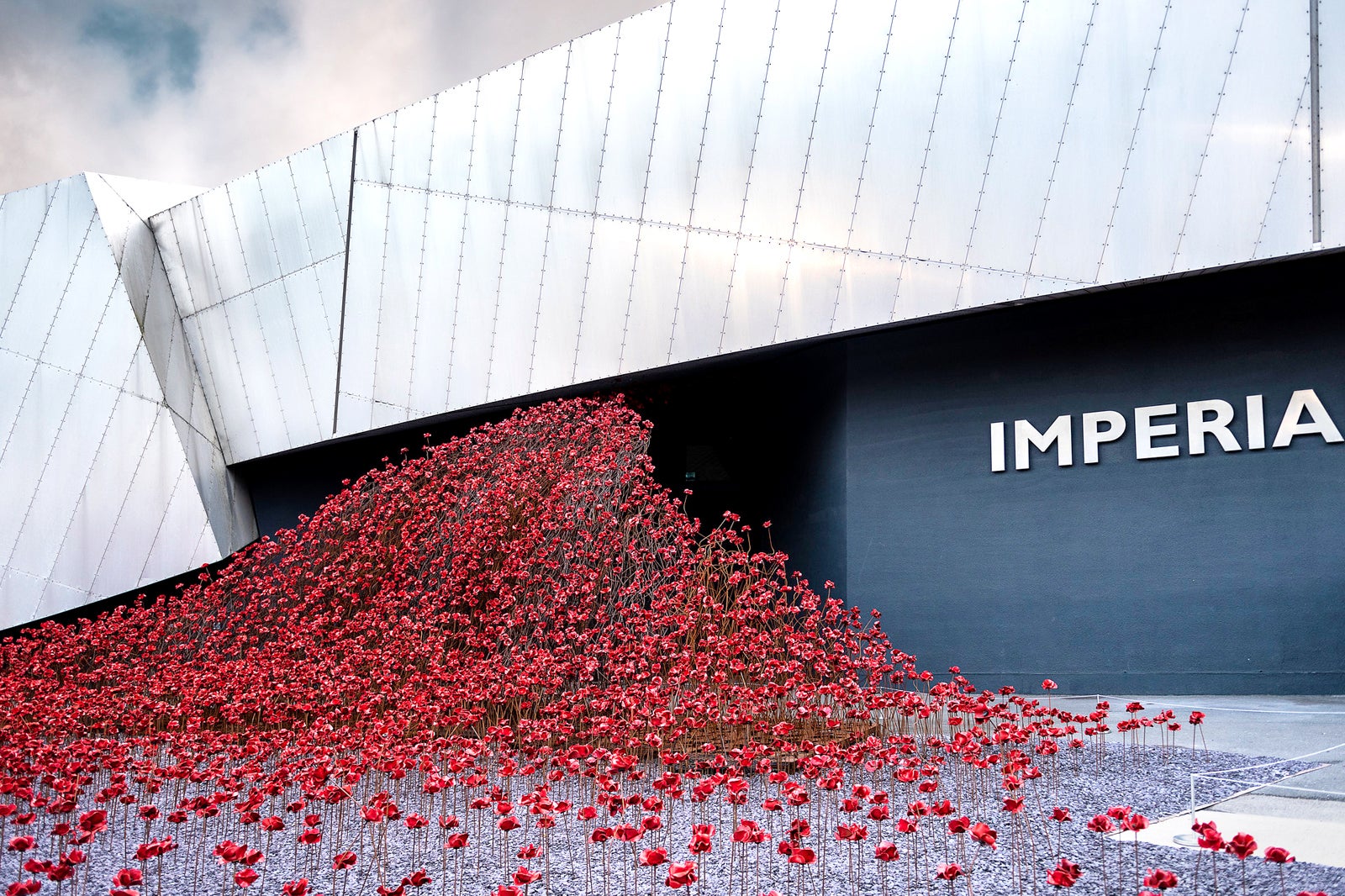 IWM North history
The Imperial War Museum was well-established by the time this northern branch opened. Ideas began surfacing for a northern branch in the 1990s, but it wasn't finally realized until 1998, with construction finishing 4 years later. It was thanks to Trafford's history related to World War II that the museum got approved for construction and implementation.
Despite the project's approval, the National Lottery wasn't all that forthcoming with the funds. In fact, it was completed for just £28.5 million, which was far less than the original projected budget of £40 million. It still managed to get built, but with a few add-ons like an auditorium removed. The final results featured a prime example of deconstructivist architecture, which is a postmodern style that makes a building look as if it's been separated into pieces.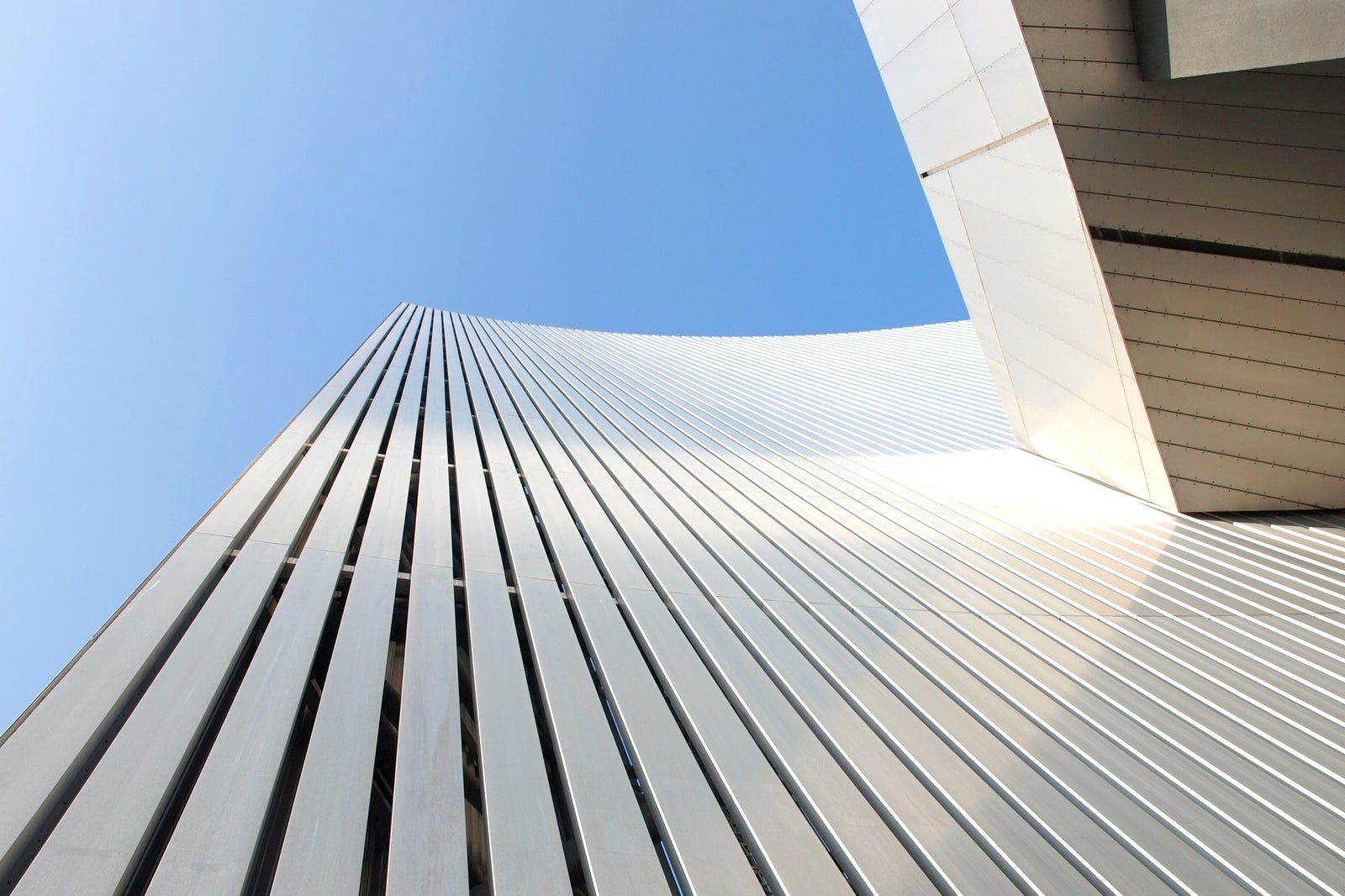 Good to know when visiting IWM North
When you visit IWM North, you'll be pleased by just how accessible it is. The entire museum is fully accessible by wheelchair, and they have 6 manual wheelchairs available for loan at no cost. Service animals are welcome, and you can even grab water bowls for them at the ground floor's cafe. Additionally, all exhibition interpretations have corresponding large-print transcripts available. Plus, all of the audiovisual presentations have subtitles.
Getting to this museum is fairly easy. If you're looking to take the tram, you can take the Metrolink. The Trafford Centre line can get you right to the museum itself, while the Eccles line to MediaCityUK will put you just a footbridge away from the museum. You'll also find bus lines that stop at Trafford Centre and MediaCityUK. Of course, you're always free to drive yourself, and there's a spacious car park on-site.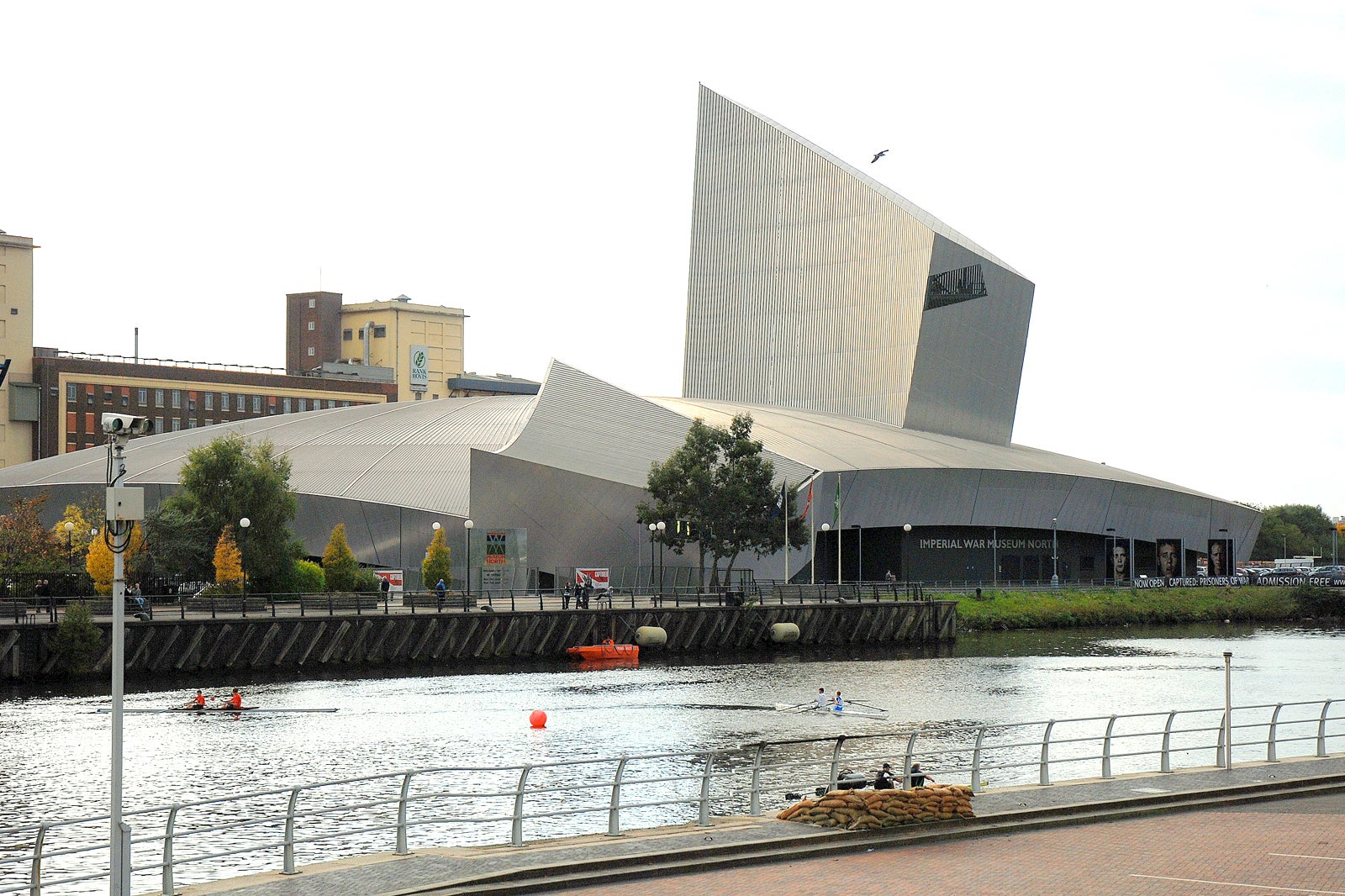 IWM North in Manchester
Location: Trafford Wharf Rd, Trafford Park, Stretford, Manchester M17 1TZ, UK
Open: Wednesday–Sunday from 10 am to 5 pm (closed Monday–Tuesday)
Phone: +44 (0)1618 364000
Why book with Hotels.com?