The Manchester Museum is a fascinating museum of archaeology, anthropology and natural history that's home to over 4.5 million items from around the globe. Offering everything from ancient artefacts to dinosaur fossils to rare coins to preserved insects, the museum is a treasure trove of intriguing artefacts.
Each year, the Manchester Museum welcomes over 430,000 visitors, including educational and research professionals. Visitors typically spend around 2 to 3 hours at the museum, but you may want to take more time or split your trip into multiple visits. The museum is suitable for all ages.
Manchester Museum - one of the highlights of 10 Things to Do When it Rains in Manchester and 10 Best Things to Do in Manchester (Read all about Manchester here)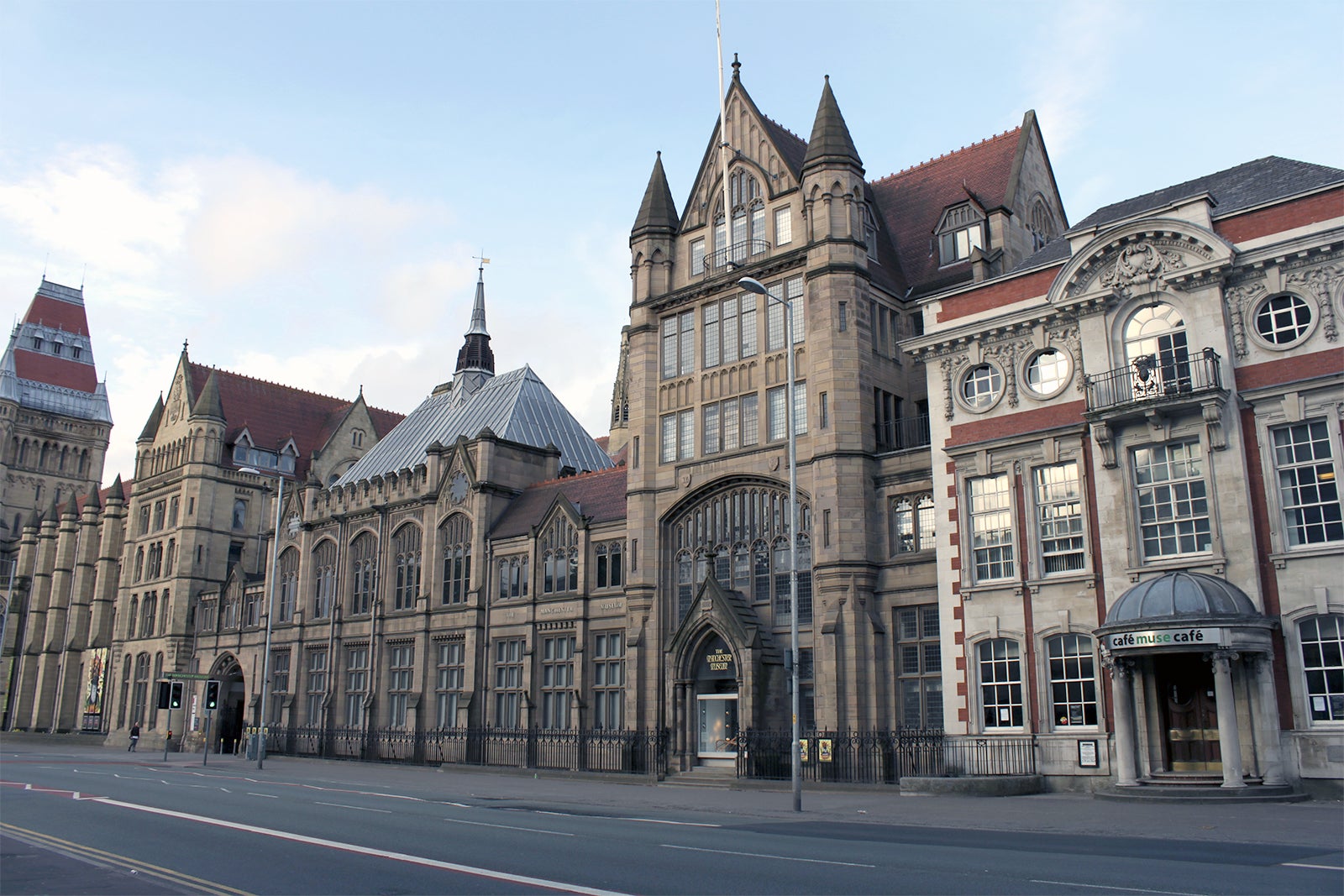 Highlights of Manchester Museum
The Manchester Museum's vast collection is separated into themed galleries, including anthropology, archaeology, archery, botany, earth sciences, entomology, numismatics, animals and spirit specimens. Natural history represents the largest portion of the collection and features objects like geological specimens, insects, mounted mammals, live amphibians, bird skins and skeletons, corals and microscope slides.
Other highlights include the anthropology and archaeology collections, which include artefacts like ceramics from Peru, weapons from the Pacific Islands, Japanese metalwork and carvings and Egyptian and bog mummies. You'll also find arms and armour, rare coins and a vast collection of archery artefacts from around the world.
Good to know when visiting the Manchester Museum
There's a lot to see in the Manchester Museum, so before you visit, it's best to plan your time and learn about the museum's collections. You can reach the museum by train, tram, bus, bike or walking path. If you prefer to drive, you can find museum parking at Higher Chatham Street.
The Manchester Museum is close to many other museums. You can visit the Imperial War Museum North, the Greater Manchester Police Museum, the Science and Industry Museum, the Manchester Art Gallery and the John Rylands Library. You'll also be near the Old Trafford stadium, which has a museum and tour.
Manchester Museum
Location: University of Manchester, Oxford Rd, Manchester M13 9PL, UK
Phone: +44 (0)1612 752648
Back to top