St John's Market in Liverpool
A Market with a Long History in Liverpool City Centre
St John's Market is a city-centre market in Liverpool. A market hall, purpose-built in the 19th century, once housed it. Now, it forms part of St John's Shopping Centre which was constructed on the site in the 1960s.
The oldest of its kind in the city, this covered market is centrally located and close to the Lime Street railway station. Radio City Tower, originally built as a ventilation tower for the market, now broadcasts radio programmes to shoppers. You'll also find an observation deck offering panoramic views over the city. Learn more about this landmark shopping spot in Liverpool below.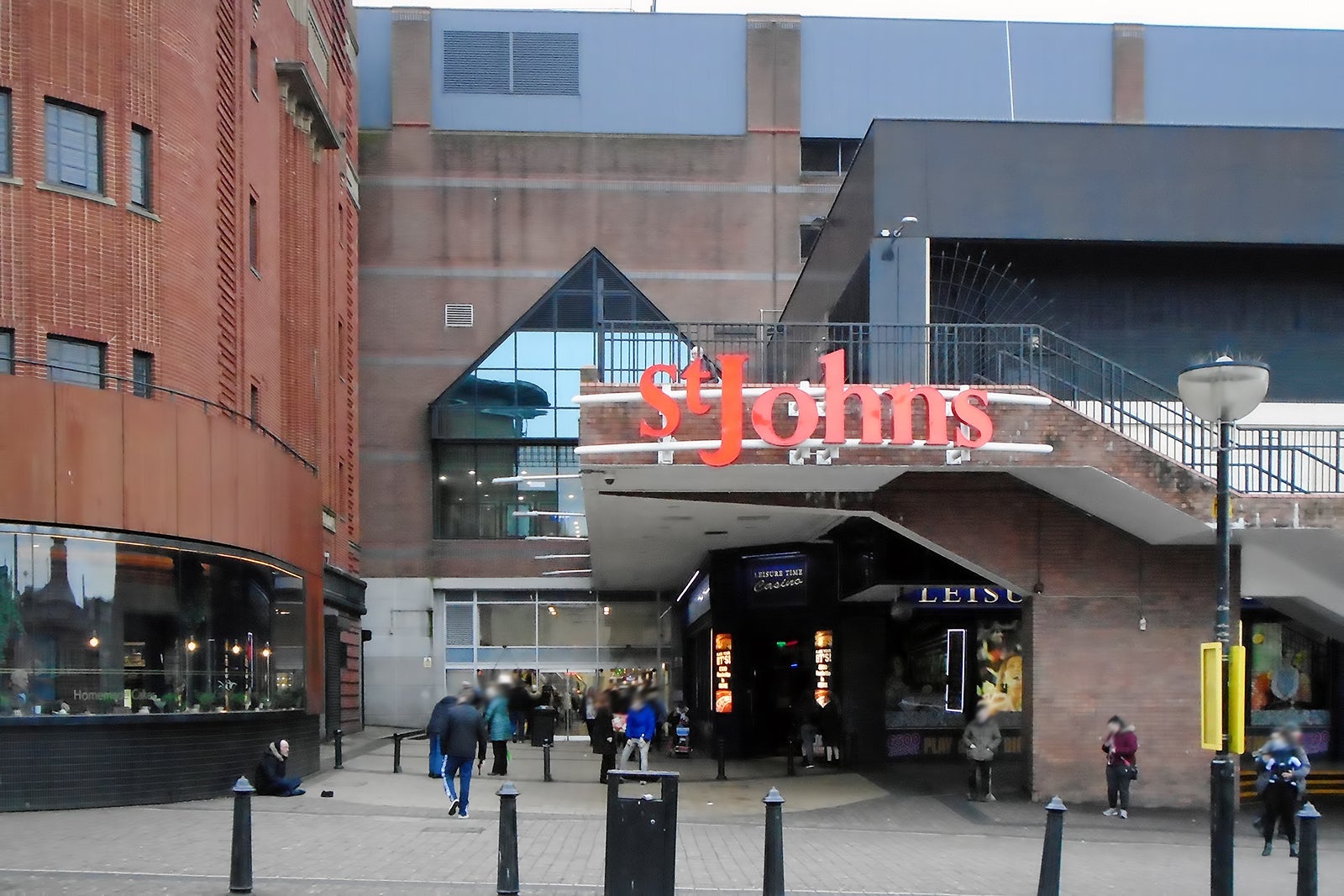 A brief history of St John's Market
Work started on St John's Market in 1820 and finished around a year later. At the time, there were lots of markets in Liverpool. But this one, a covered space planned for Great Charlotte Street, stood out from the beginning. Local architect John Foster, who later became the Liverpool Corporation's surveyor, designed the splendid building that housed the market.
The market was very advanced for its time. Five shopping avenues were arranged by food type. Cast-iron dividers segregated them; they helped shoppers navigate the vast space. Traders had access to hot water whenever they needed it. When complete, 114 gas burners illuminated the market. Outside, many ornate decorations graced the façade and roof, including a stone liver bird finial that the Liverpool Museum rescued when the market was torn down.
The decision to demolish the market was also a controversial one. The 1960s was a time of great change in England and St John's Market was one of Liverpool's many casualties. St John's Shopping Centre, designed by architect James Roberts, opened in 1969 on the site. It was refurbished in 2013, a modernisation which cost around £1.6 million. The market itself was renovated to the tune of £2 million, 3 years later.
What are the highlights of St John's Market?
The modernised space now occupies 2 floors which surround a central atrium, complete with Wi-Fi and public facilities like modern toilets. The new market has space for 120 stalls, compared to the 90 that previously occupied the site.
Stallholders sell a diverse range of products including food and fashion to household goods. Retailers at St John's Shopping Centre include the supermarket chain Aldi, high-street catalogue store Argos, discount store chain Home Bargains, and a Sainsbury's supermarket.
Head up to St John's Beacon, now known as the Radio City Tower, for breathtaking panoramic views. You'll be able to see the Wirral, North Wales, Lancashire and as far as Snowdonia from the observation deck.
Good to know about St John's Market
St John's Market was spared a direct hit during the Liverpool Blitz, though bombs fell in neighbouring streets. Soldiers from the area fighting in Algeria set up their own North African "St John's Market". Peaches, dates, oranges and apricots were just some of the items traded in this most exotic Liverpool outpost.
Market constables once policed the historic market. The list of misdemeanours for which people were fined is extensive. As well as obvious crimes such as pickpocketing and stealing from the stallholders, other crimes included bringing a dog into the market, swearing, lighting fires, and selling fish out of season. Today's security crew has it easy by comparison.
St John's Market is well-connected by bus and is located close to several railway stations including Liverpool Lime Street and Liverpool Central. Other places to shop, such as Liverpool ONE and Metquarter, are close by.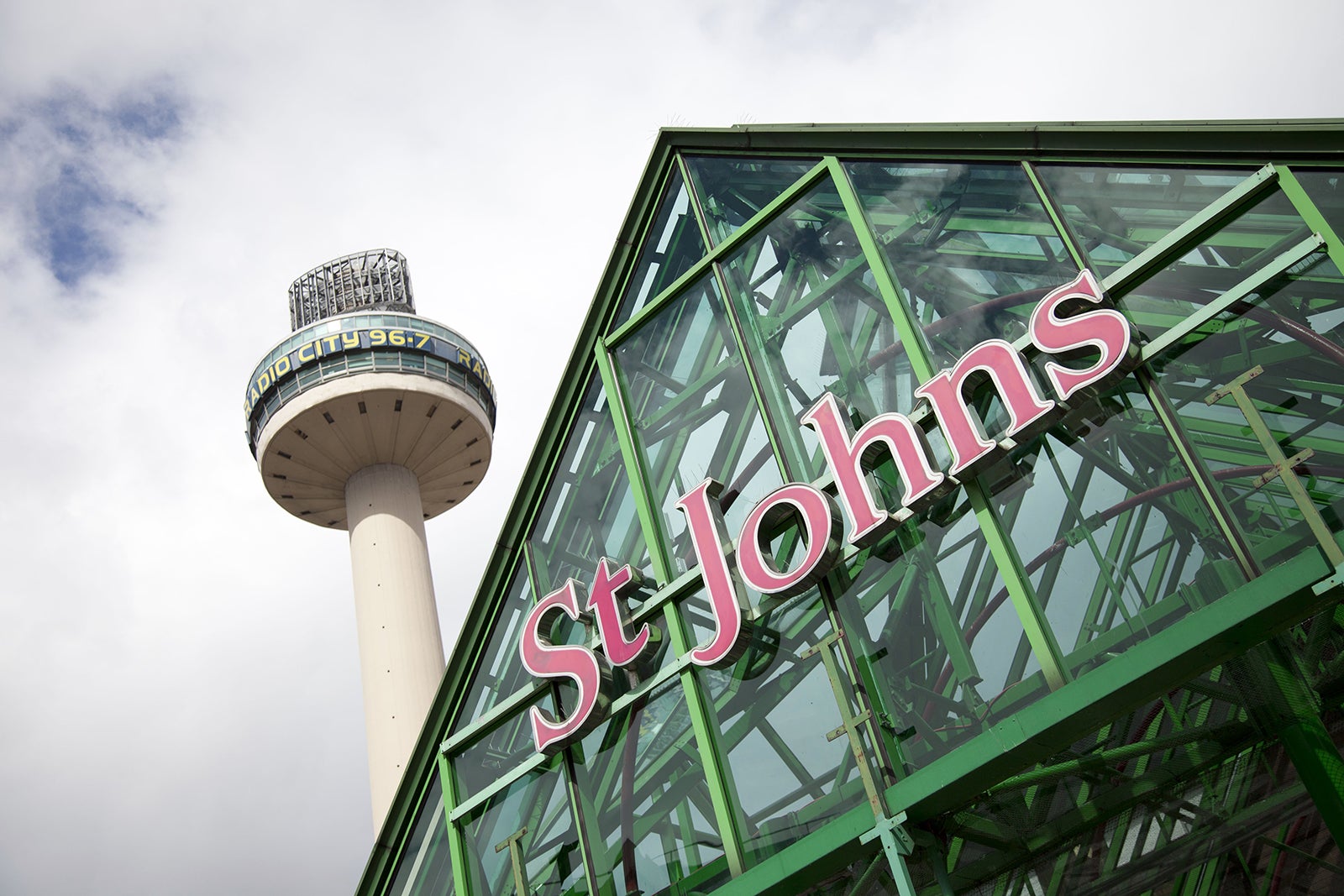 St John's Market in Liverpool
Location: St George's Pl, Liverpool L1 1LY, UK
Open: Monday–Friday from 9 am to 5 pm, Saturday from 9 am to 5.30 pm (closed on Sundays)
Phone: +44 (0)1517 090916
Back to top