The Lowry is a theatre and gallery complex that hosts musical and comedy shows, arts and cultural exhibitions, dance performances and other events. The complex also has a restaurant with live events like trivia nights and wine tastings, and there's a coffee shop for refreshments in the morning or afternoon during your visit.
As one of the most popular attractions in Greater Manchester, the Lowry receives nearly 900,000 visitors each year. With its wide range of classical and contemporary performances, art exhibitions and cultural events, the Lowry offers something for all types of travellers, including families with children.
The Lowry in Manchester - one of the highlights of 10 Free Things to Do in Manchester and 10 Best Theatres in Manchester (Read all about Manchester here)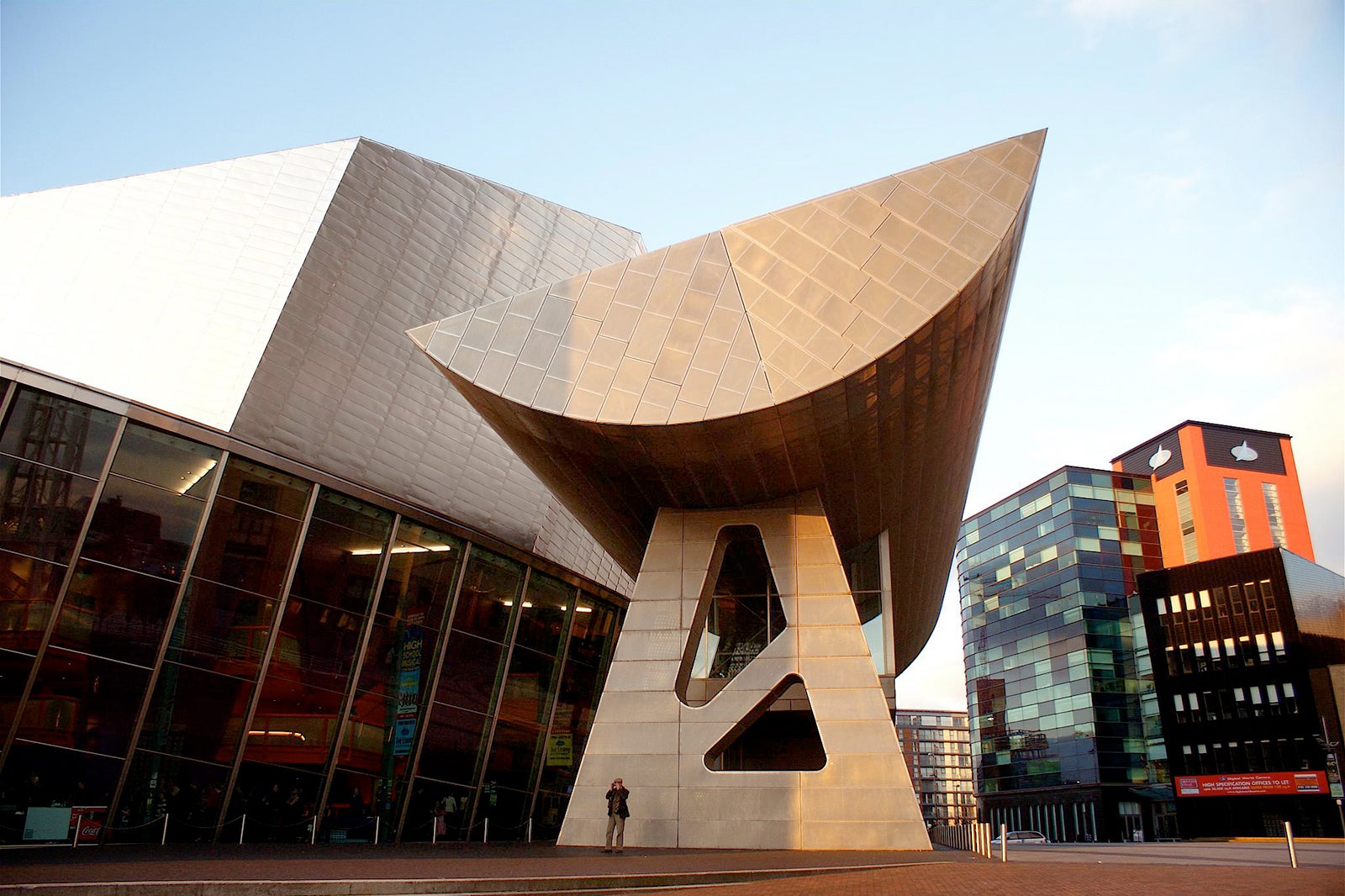 Highlights of the Lowry
The Lowry has 2 theatres and a drama studio that host touring plays, musical events, comedy shows and the Opera North. Some of the past shows include 'Dial M for Murder', 'Six', 'Unfortunate – A Concert' and comedy from greats like Jon Courtenay, Al Murray and Dave Spikey.
The art gallery has both rotating and permanent exhibitions, expert talks and guided tours. The highlight of the gallery is the public collection of paintings and drawings by LS Lowry, the 20th-century painter known for industrial scenes of North West England and the complex's namesake. Other collections include the Natural World, Reflections, Life in Lockdown and works by influential artists.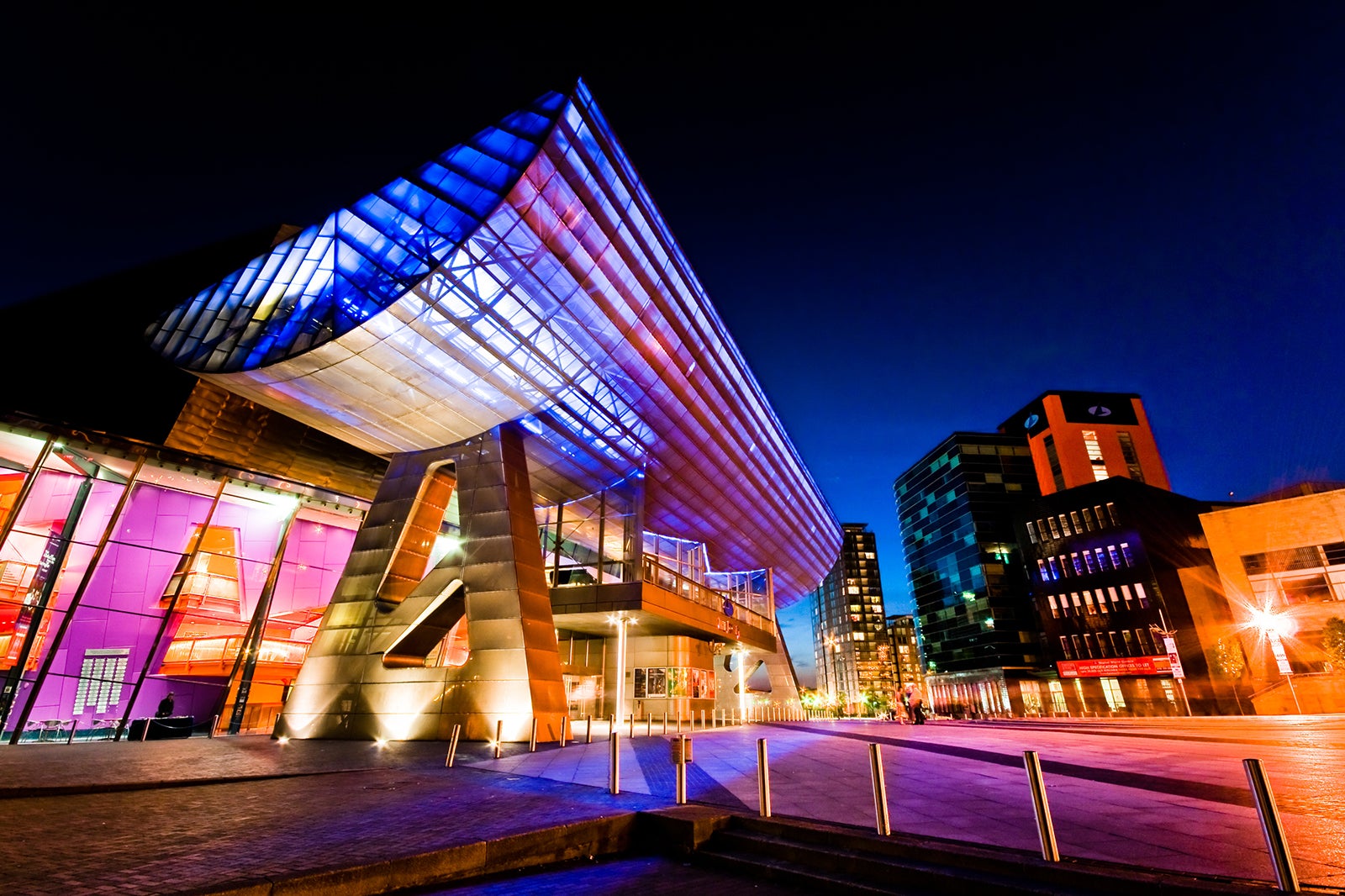 Good to know when visiting the Lowry
The Lowry always has a show or event on the schedule, so be sure to check the events calendar for your trip. You can book tickets online or at the complex's box office. Before you go, you can take a virtual tour of the complex and find out security and public transport information to prepare for your visit.
You'll find a lot to see and do near the Lowry, such as the Old Trafford football stadium, home of Manchester United. You can visit the stadium's museum and take a stadium tour. The Lowry is close to the Imperial War Museum North, a fascinating museum of war and conflict.
The Lowry in Manchester
Location: Pier 8, The Quays, Salford, M50 3AZ, UK
Open: Monday–Thursday from noon to 8 pm, Friday–Sunday from 11.30 am to 8.30 pm
Phone: +44 (0)3432 086000
Back to top