10 Best Things to Do After Dinner in Portsmouth
Where to Go in Portsmouth at Night
Portsmouth has no shortage of nightlife, with activities for the whole family, laid-back bars and pubs, exciting nightclubs and cultured performing-arts venues to choose from. Much of the excitement is focused around 3 main areas – The Gunwharf Quays, Guildhall Walk and Palmerston Road, though there are naturally other places around the port city to check out.
Whether you want fun with the kids, some lighthearted competition or a chance to dance until the sun comes up, here are the best things to do after dinner in Portsmouth.
1
Gunwharf Quays
A hub of nightlife attractions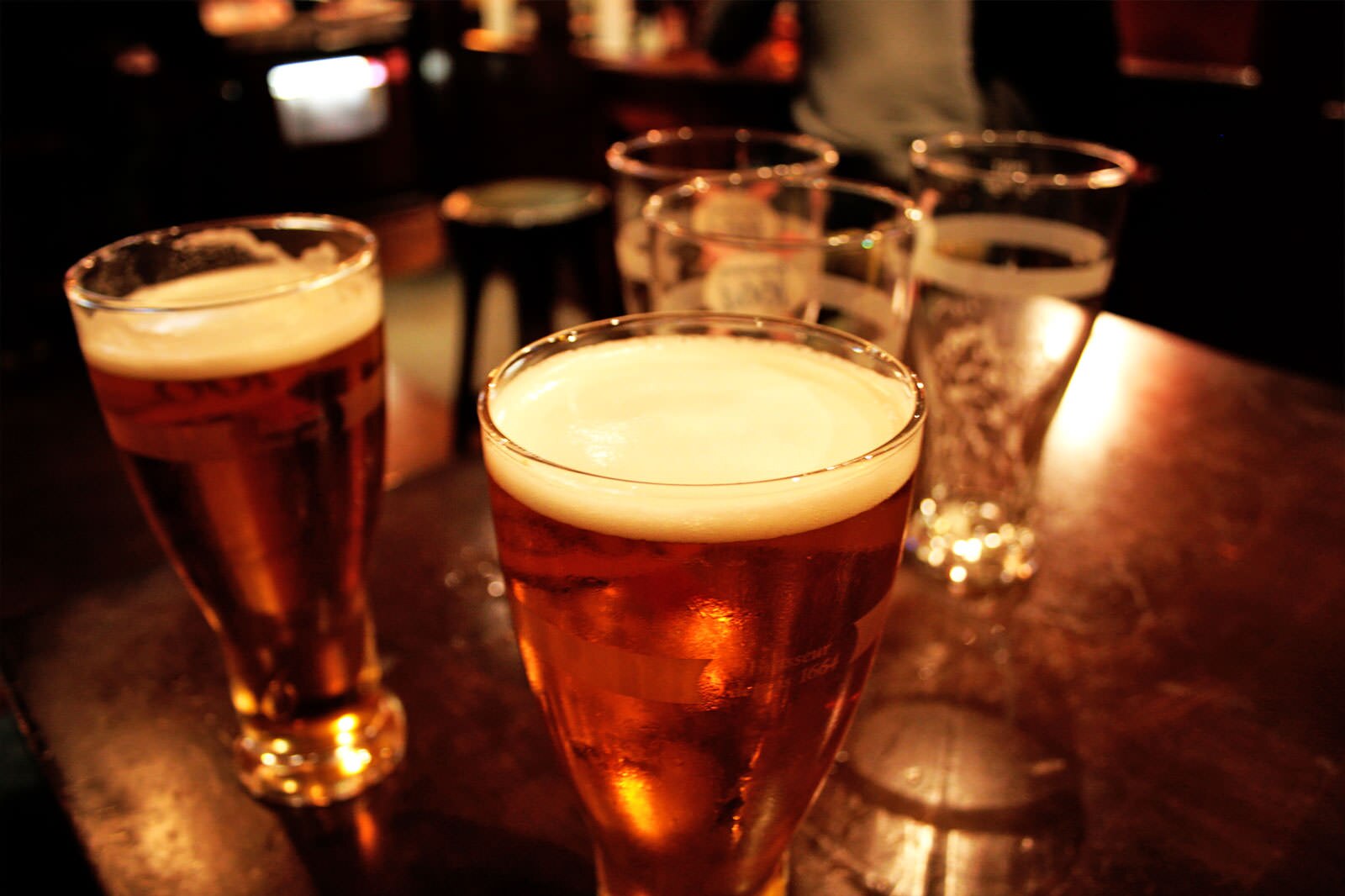 Nightlife
Couples
Families
Luxury
By day, Gunwharf Quays is a vibrant shopping area that's home to many famous brands, such as Karl Lagerfeld, Hugo Boss and Coach. By night, it transforms into a party hotspot with an array of excellent restaurants and bars.
You can find French cuisine in fine-dining restaurants, fresh-off-the-boat seafood, mouthwatering Italian and more, all in the same area. Best of all, after you dine, you can head out into the quay for a variety of bars and clubs featuring drinks, music and dancing. There's also a casino for gaming and a fun nightclub if you prefer high-energy nightlife.
2
Portsmouth Guildhall
A fantastic setting for a wide range of entertainments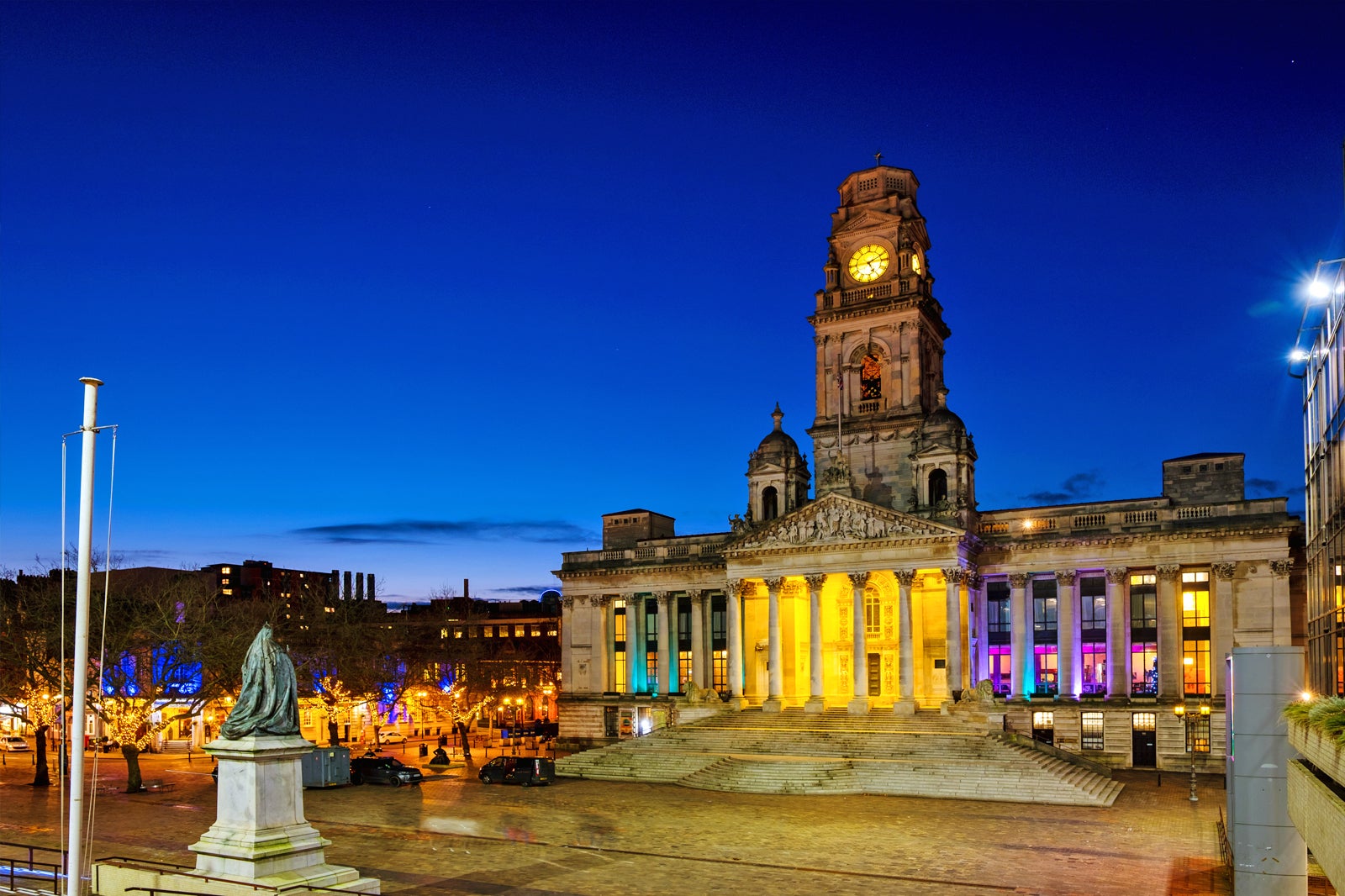 The Portsmouth Guildhall is a performance centre near the pedestrian square that hosts a variety of concerts and performances. Located in a stunning neo-classical building, the Portsmouth Guildhall itself offers a bit of everything, including high-profile comedy acts, famous and up-and-coming musicians and bands, dramatic performances from famous actors. It's even home to sporting events like professional wrestling and more. Be sure to check the schedule for your trip dates to find your can't-miss show.
Location: Guildhall Square, Portsmouth PO1 2AB, UK
Open: Monday–Friday from 9 am to 5 pm, Saturday from 10 am to 2 pm (closed on Sundays)
Phone: +44 (0)23 9387 0200
3
The Astoria
Party at Portsmouth's hottest nightclub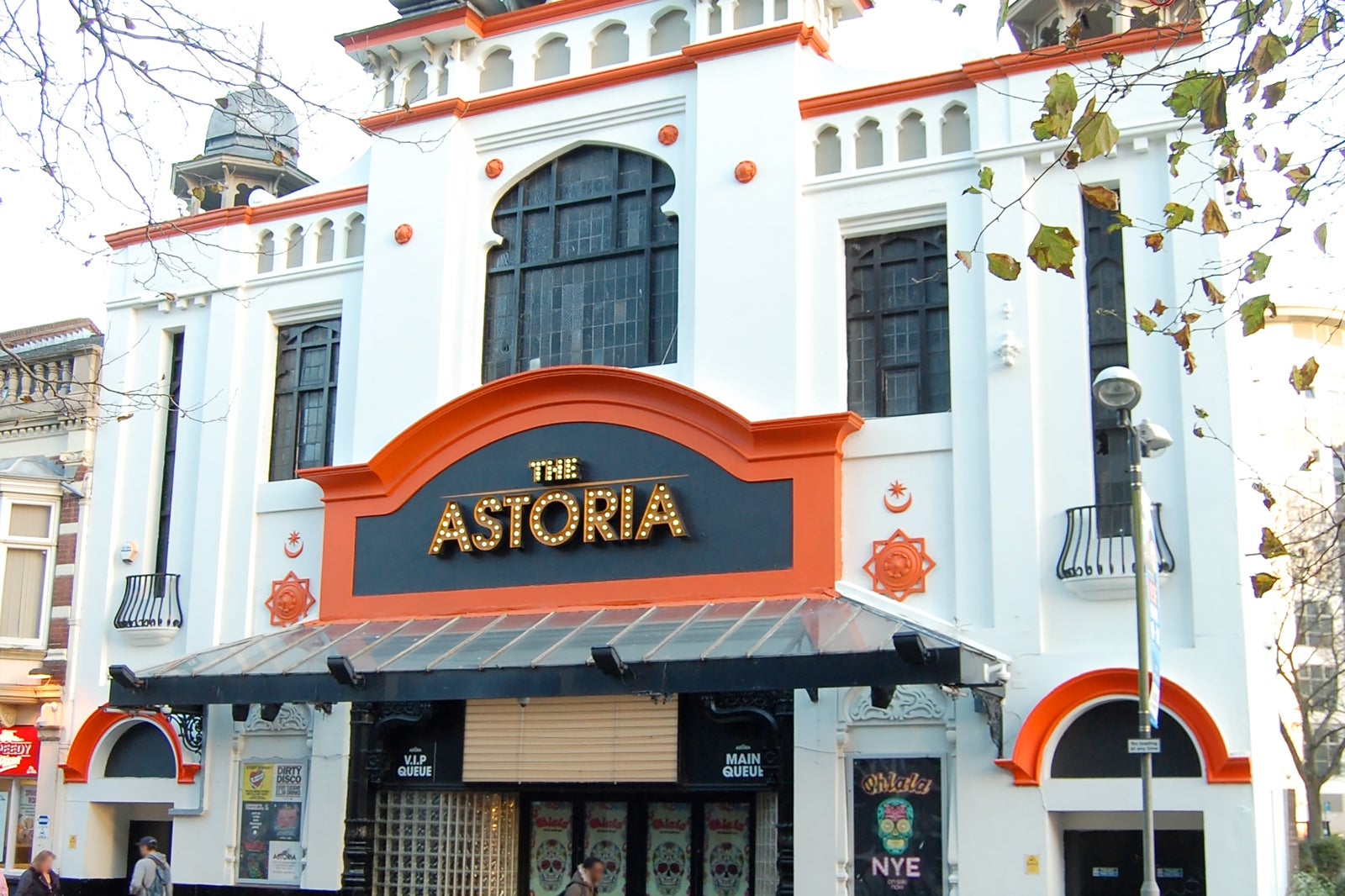 The Astoria is one of the hottest nightclubs in Portsmouth – a place to party until the early-morning hours. It draws a regular crowd of both young and older partiers. Given that Portsmouth is a university city, you should expect to see a lot of students here.
Favouring house and alternative music, the Astoria always has thrilling music playing that amps up the crowd for an energetic dance experience. If you prefer to be away from the dance floor, you can head out onto the VIP balcony for a more luxurious experience.
Location: 37-39 Guildhall Walk, Portsmouth PO1 2RY, UK
Open: Monday from 10 pm to 2 am, Tuesday from 10 pm to 3 am, Friday-Saturday from 10 pm to 4 am
Phone: +44 (0)23 9286 3741
photo by Hassocks5489 (CC0 1.0) modified
4
Explore Port Solent
Portsmouth's premier leisure and entertainment destination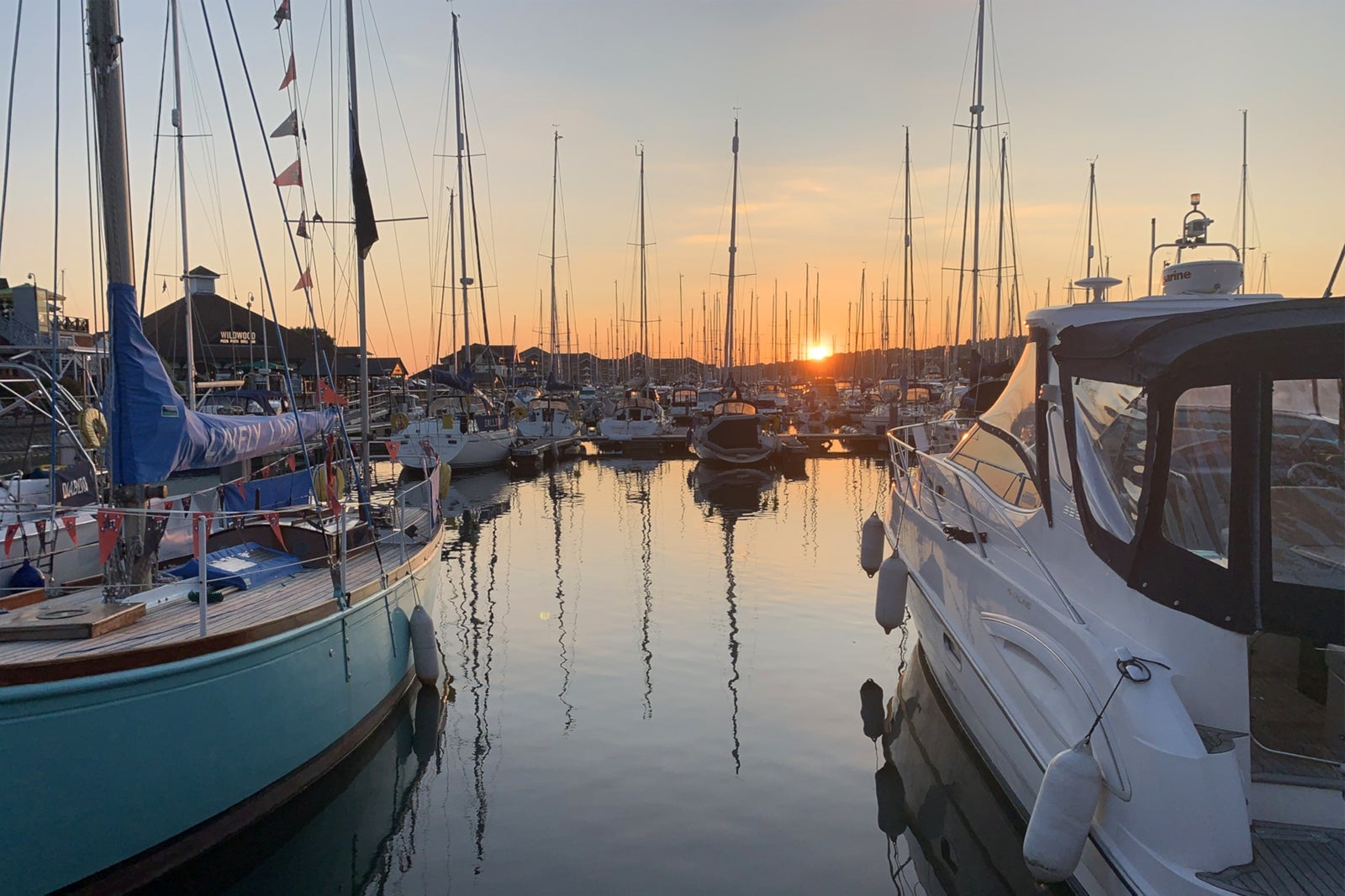 Port Solent is Portsmouth's premier leisure and entertainment destination. The marina offers waterfront dining, high-end boutiques and ice cream or gelato shops for a snack while you stroll around the area. You can relax on the edge of the water and watch the yachts with an ice cream in hand, or you could kick back and wait for the sun to set.
If you want some nightlife, Port Solent is home to an array of stylish bars and swanky nightclubs for drinks, live music and dancing near the water. Top spots include The Watermark Bar and Blue Margarita.
5
Kings Theatre
A historic landmark of Portmouth's nightlife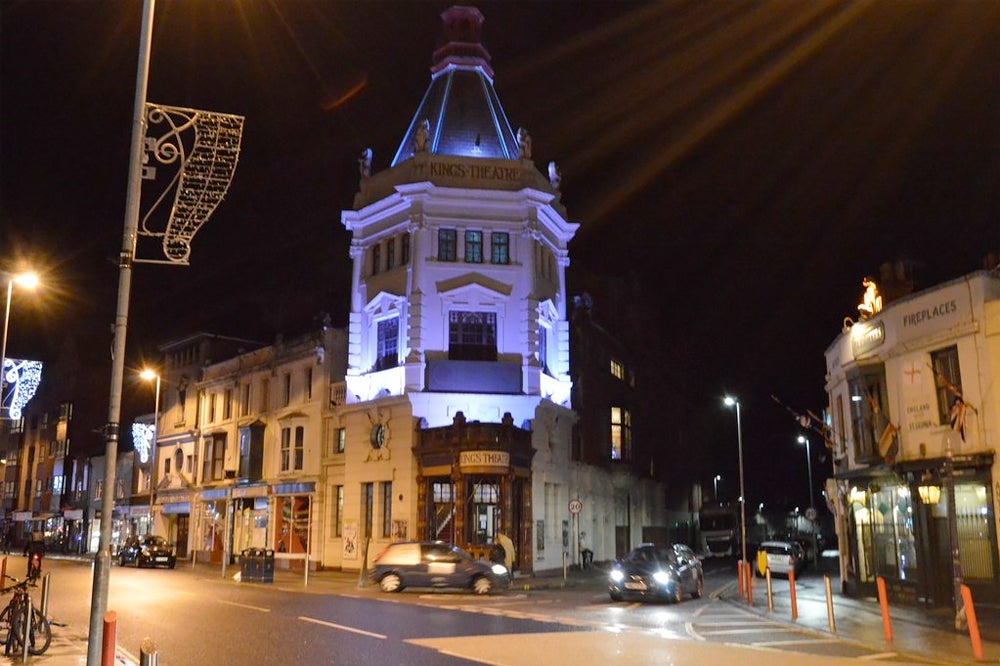 Nightlife
Couples
Families
Luxury
Kings Theatre has been a mainstay of the nightlife in Portsmouth after opening in 1907 and is now a heritage-listed historic site. The theatre's studios and spaces have been restored to host a variety of night touring shows, ranging from classical dance performances to modern music performances to children's shows.
Some of the greats that have appeared at Kings Theatre include Chicago, Seven Brides for Seven Brothers and The Rocky Horror Picture Show. The theatre also hosts special events for holidays, such as a Christmas-themed performance.
Location: 24 Albert Rd, Southsea, Portsmouth, Southsea PO5 2QJ, UK
Open: Monday–Friday from 10 am to 5 pm
Phone: +44 (0)23 9282 8282
photo by N Chadwick (CC BY-SA 2.0) modified
6
No.6 Cinema
Watch a movie in a beautiful old Georgian boathouse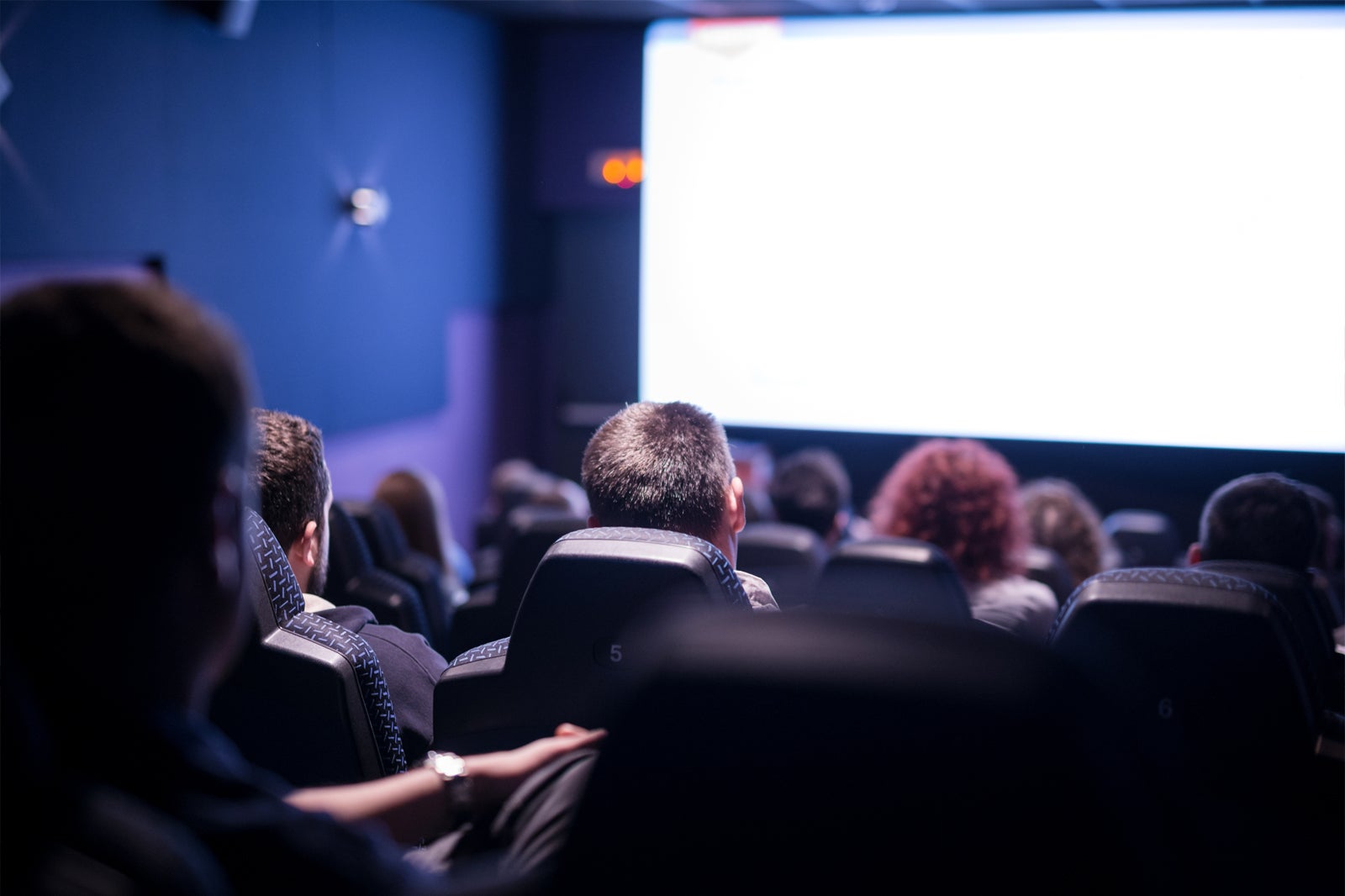 No.6 Cinema is a great spot for a low-key and relaxing evening. Located in the historic dockyard, it's housed within a heritage boathouse and features an array of mainstream and independent arthouse films.
You can see the latest films on their first run on your trip, or you can opt for an arthouse film that's screening during your stay. Despite its historical setting, the cinema has modern facilities and offers concessions and other amenities to enhance your experience.
Location: Boathouse 6, HM Naval Base, Portsmouth PO1 3LJ, UK
Phone: +44 (0)7435 029408
7
Flip Out Portsmouth
Bounce around after dark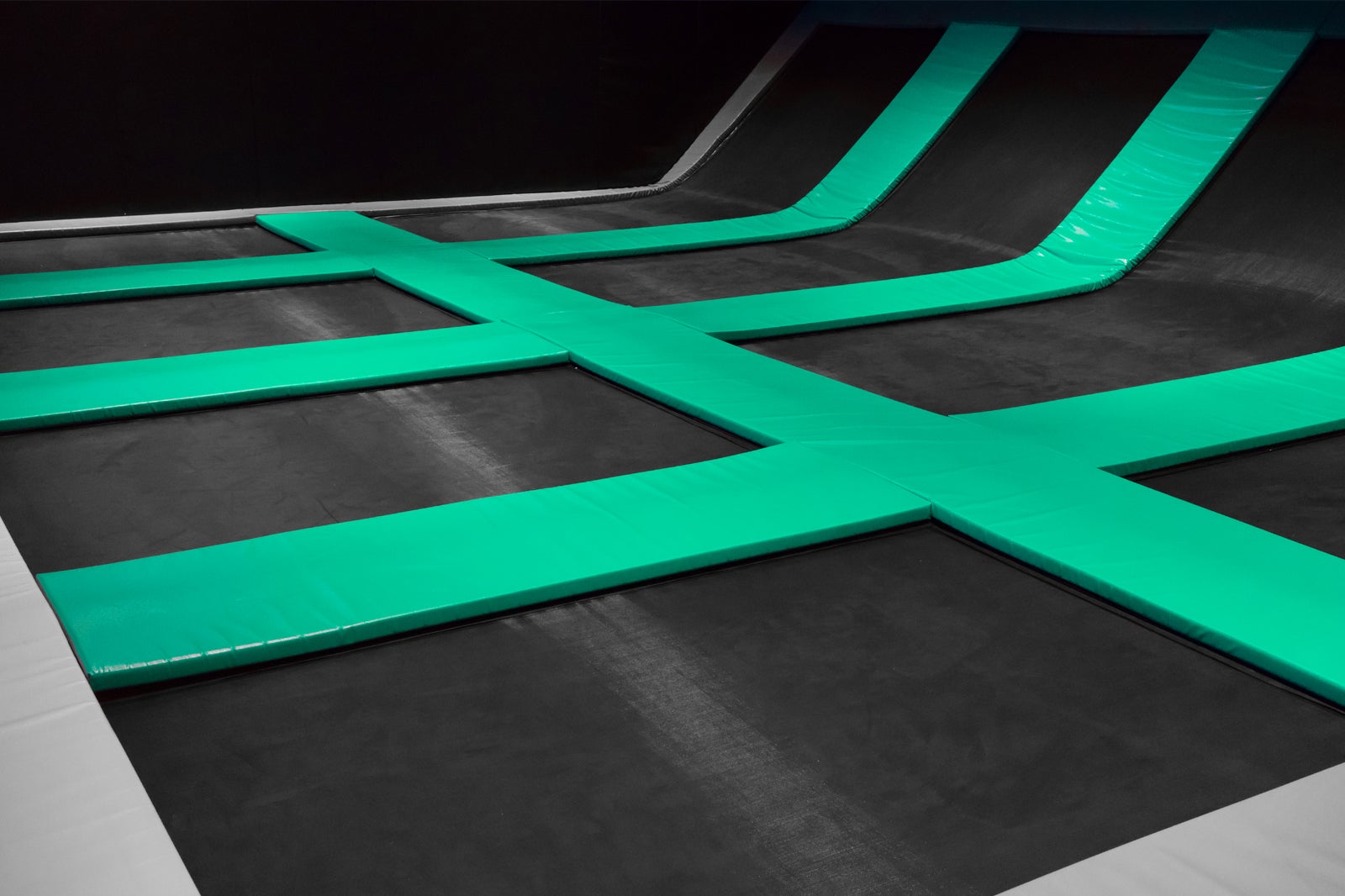 Flip Out Portsmouth is a fun and unique experience for all ages, whether you have the kids or you're just a bit of a kid yourself. The trampoline park and inflatable amusement area has all kinds of fun on a massive space of trampolines.
In the evenings, Flip Out Portsmouth offers trampolines after dark, with the entire space lit with neon colours and black-light effects. The facility also has soft play areas for young children, a parkour section, foam pits, a stunt box, a basketball box and a super trampoline for more fun.
Location: 4 Harbourgate, Southampton Rd, Portsmouth PO6 4BQ, UK
Open: Monday-Sunday from 9 am to 9 pm
Phone: +44 (0)23 9237 8047
8
Spinnaker Tower Comedy Club
Have a laugh at one of Portsmouth's most iconic locations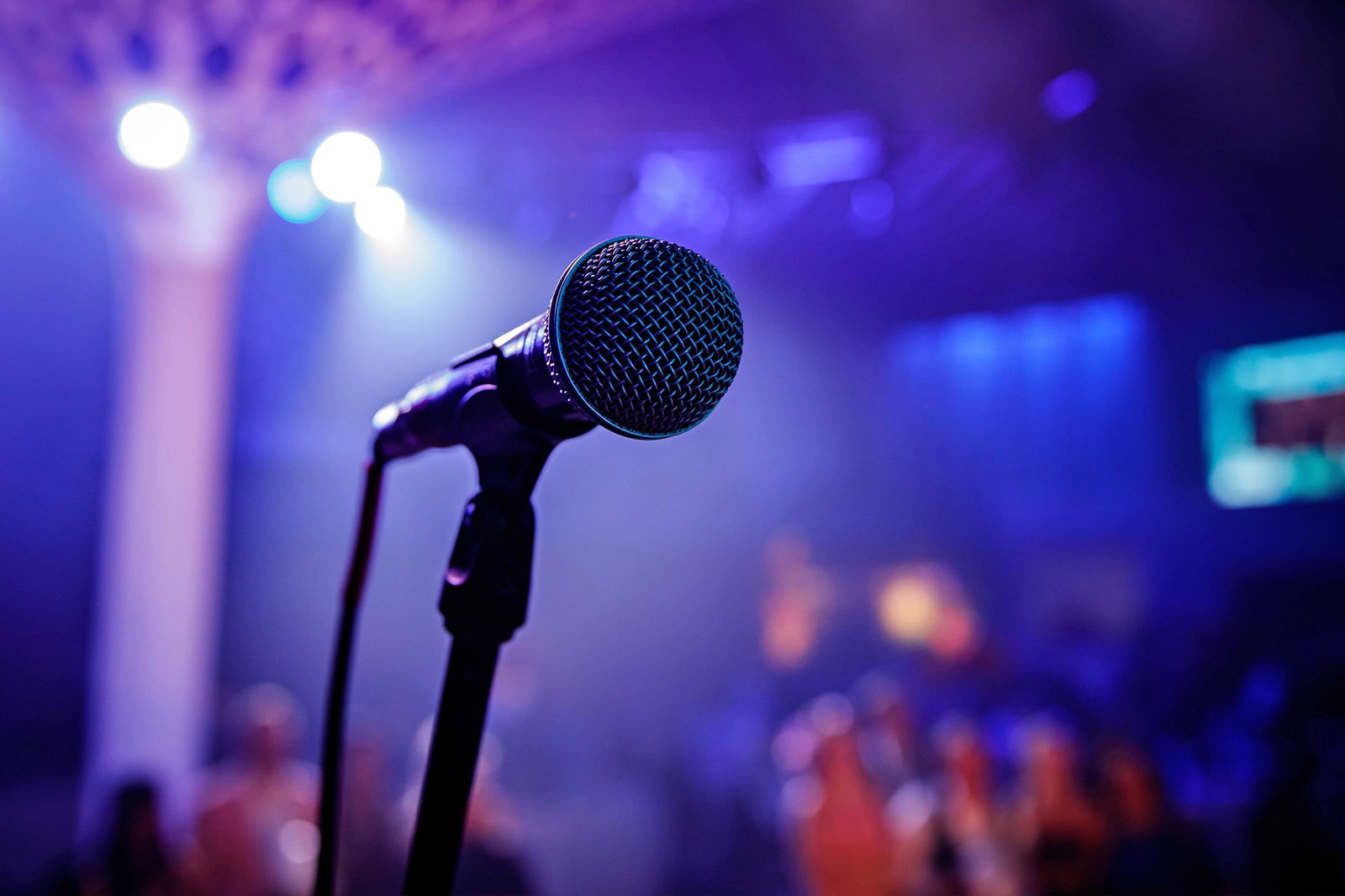 The Spinnaker Tower Comedy Club is one of the best places in the city for a side-splitting comedy performance from both famous and up-and-coming comedy acts. The show features comedians from television shows like Live at the Apollo and Comedy Roadshow.
Comedy events are scheduled throughout the year, and there's also a selection of Comedy Gong Shows. If you're still hungry, you can get food early and spend time on the tower's deck for spectacular city views before the show.
Location: Portsmouth PO1 3TT, UK
Open: Daily from 10 am to 5 pm
Phone: +44 (0)23 9285 7520
9
Mini golf
A bit of family-friendly competition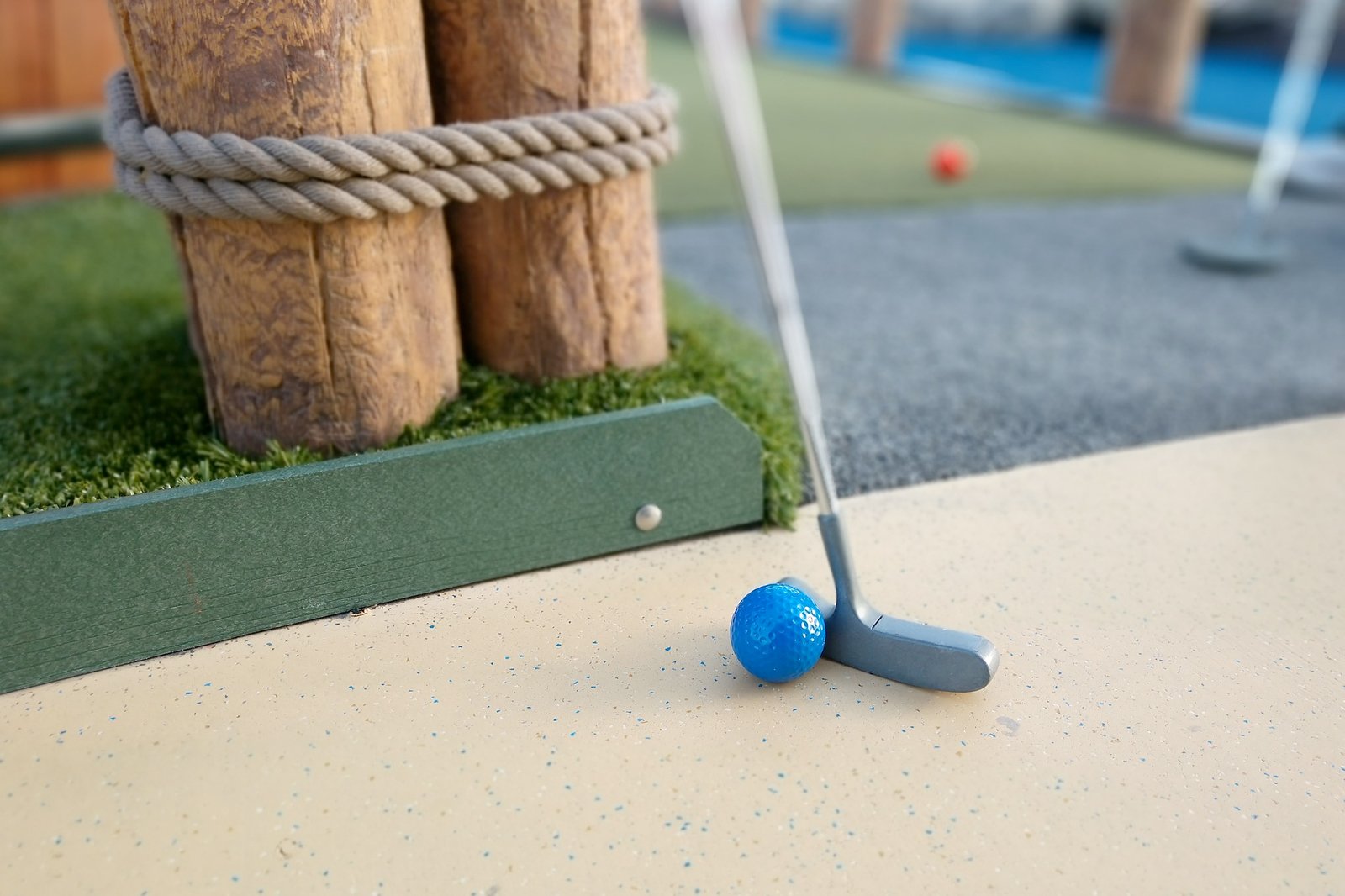 Mini golf is a great way to end your night in Portsmouth, whether you have the kids or you just enjoy some friendly competition. The city is filled with mini golf and crazy golf attractions for you to choose from, all with traditional play and unique themes that are fun for the whole family.
Some of the best places in Portsmouth include Jungle Paradise Adventure Golf, Waterloo Square Crazy Golf and Treasure Island Adventure Golf. These courses include an array of themes, such as pirates, jungles, historic landmarks and more.
10
Escape games
Test your wits with your friends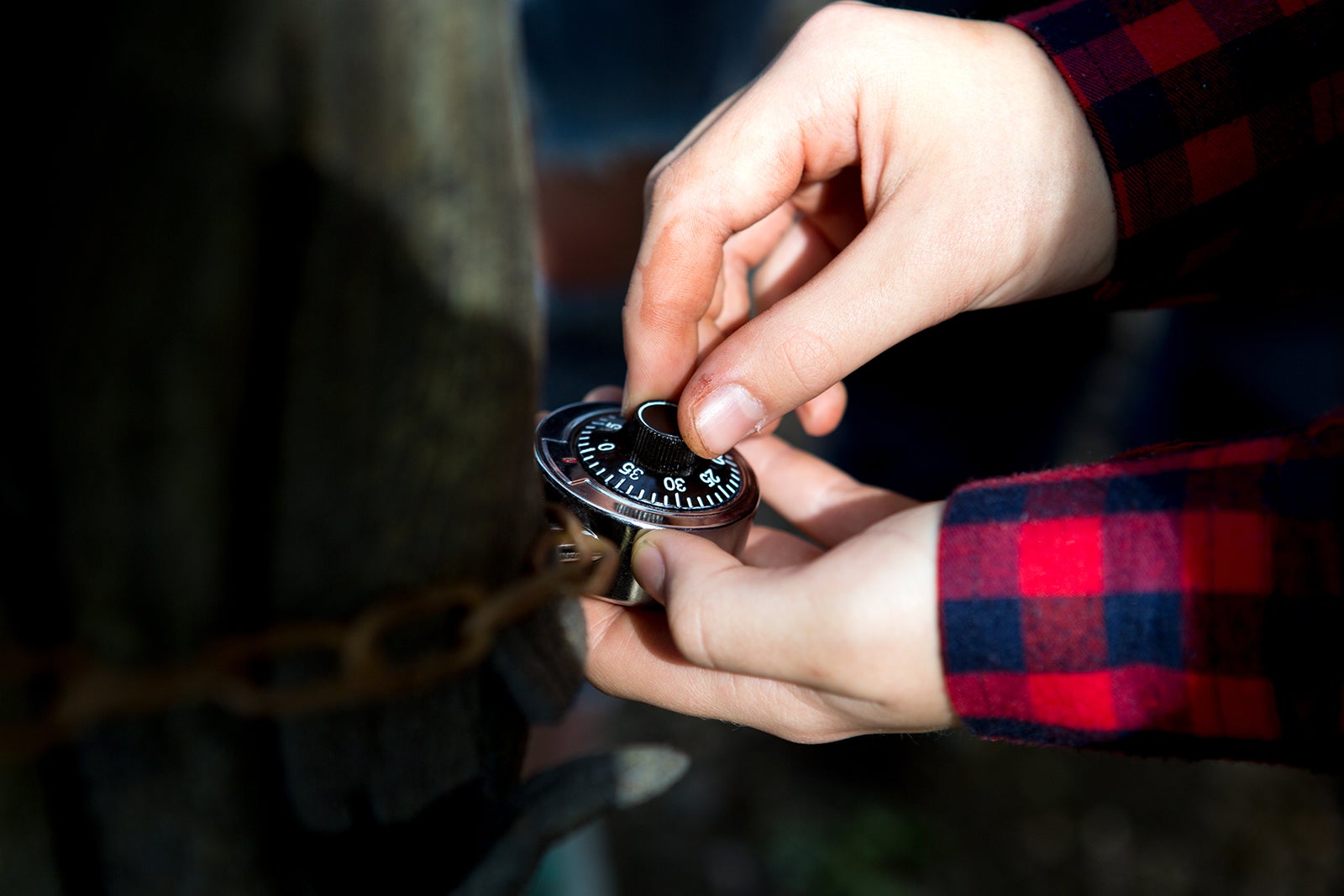 Escape rooms are one of the newest and most exciting ways to enjoy a night out with friends or your partner. With escape rooms, you're locked in a room with your group and you must use the clues around you to solve the mystery and 'escape'.
Whether home or away, you can find fun escape rooms that offer unique challenges and exciting themes that immerse you in the danger and drama. Portsmouth has a number of them, all with their own unique appeal, where you can pretend to be a spy, private detective or other exciting roles to escape your fate.
Back to top