10 Best Winter Sun Destinations in Europe
Where to Go in Europe for Winter Warmth
Wintertime in Europe means shorter days and colder nights, so it's only normal to pine for a bit of sunshine. As you anticipate the winter months, you'll find yourself asking: where is the nearest place I can get a healthy dose of vitamin D? Does it have a beach? How quickly can I get there? Lucky for you, Europe offers you the much-needed respite from the cold – the trick is to just head as far south as you can.
Off-season also provides fantastic times to visit the normally tourist-packed destinations of Sardinia or the Algarve. From the balmy breezes of Cyprus to the pleasantly warm beaches of the Canary Islands, the destinations below will have you scrambling to plan your next winter getaway in Europe.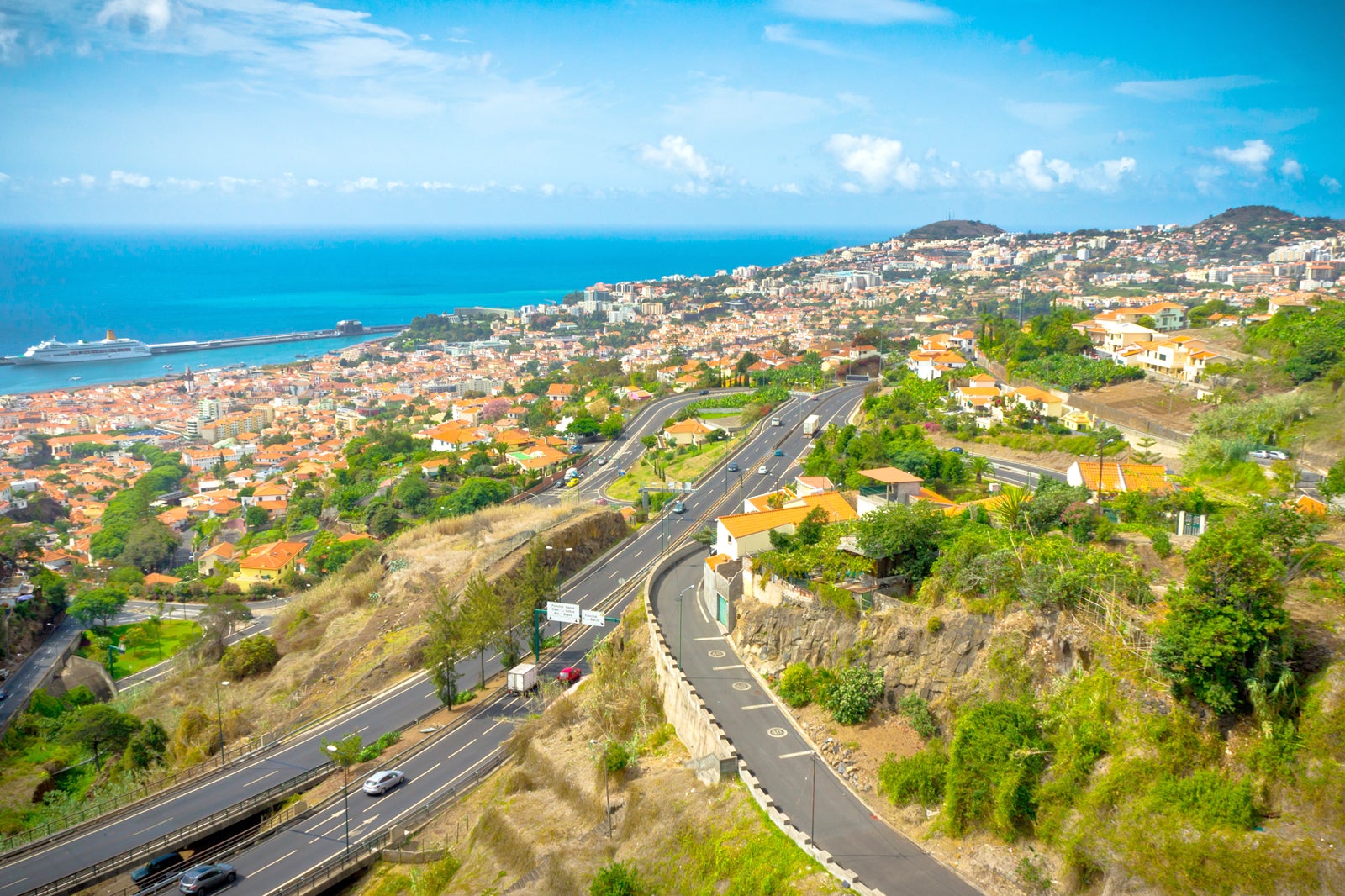 Madeira, Portugal
A tiny island packed with promise
There is much to rave about in regard to Madeira – its gorgeously dramatic terrain, warm temperatures year-round and lively culture – you'll be puzzled why you never considered it before. At 1,000 miles from mainland Portugal, Madeira is one of Europe's most remote and exotic islands. It enjoys 12 hours of daylight a day in winter and temperatures hover at around 18-20°C.
This is a place where nature-lovers will rejoice. Picture black sand beaches, towering rock walls, and gushing streams and irrigation channels that attract tens of thousands who seek to explore the island's enchanting secret interior. For those seeking a slower pace, you'll also find excellent wine tasting, thriving botanic gardens and plenty of colonial architecture to admire.
Couples
Families
History
Budget
Adventure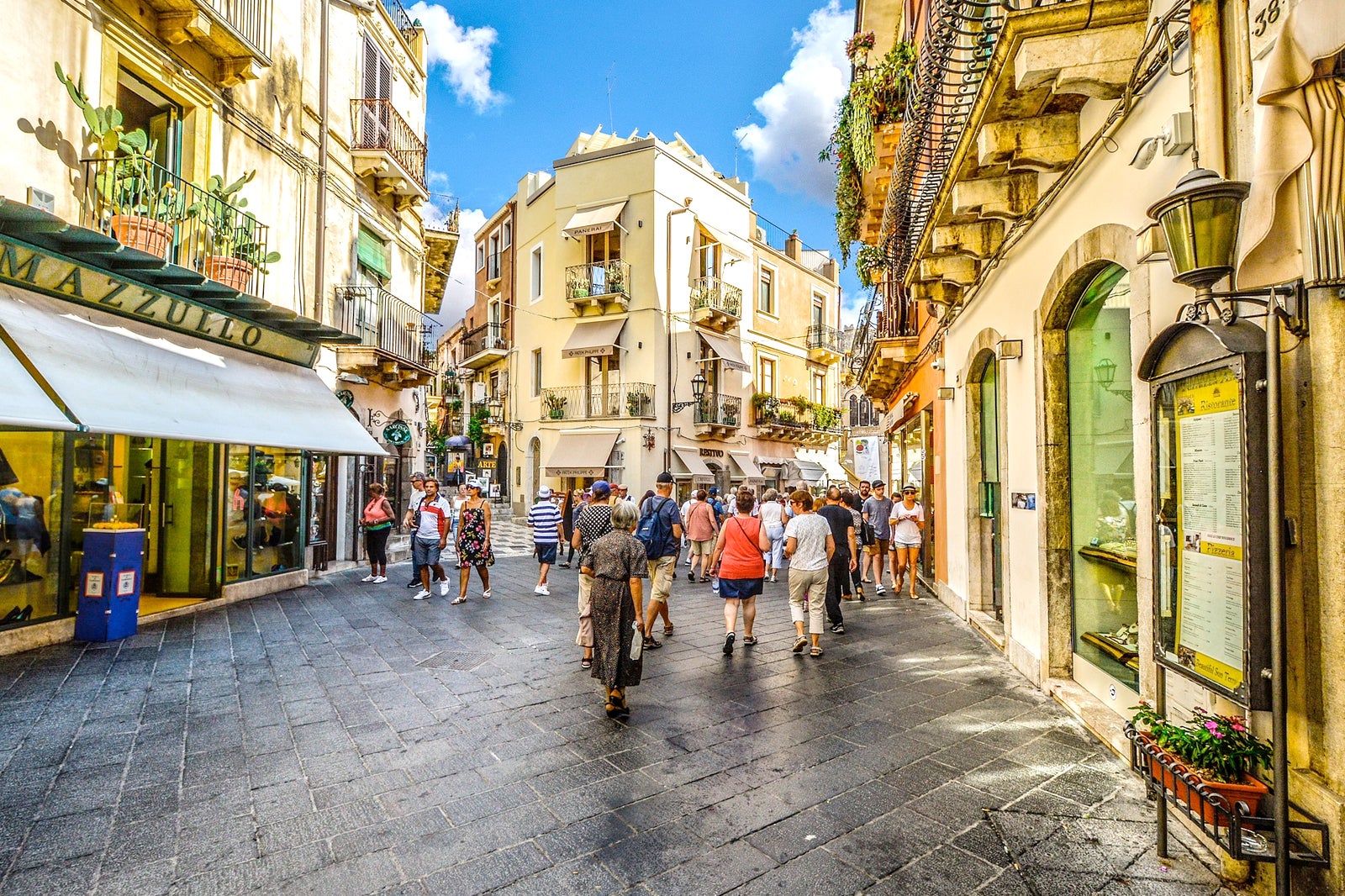 Sicily, Italy
Soak in Sicilian charm without the summer crowds
Sicily might not be an obvious place for winter sunshine, but you're a lot more likely to get a healthy dose of sunshine here than in other parts of Italy. With countless captivating baroque towns around the island, your best bet would be to hire a car for a few days and zip around or pick one town and explore it to the max.
The crowds at resort towns such as Taormina, Cefalu or San Vito Lo Capo simmer down considerably, allowing you to experience it like a local. Visiting the extraordinary archaeological sites will also be much less stressful. For sun and snow, you can conquer a ski run on Mount Etna. Make sure to look out for cultural festivals during your visit, as the winter months see many quirky festivities.
Couples
Families
History
Budget
Adventure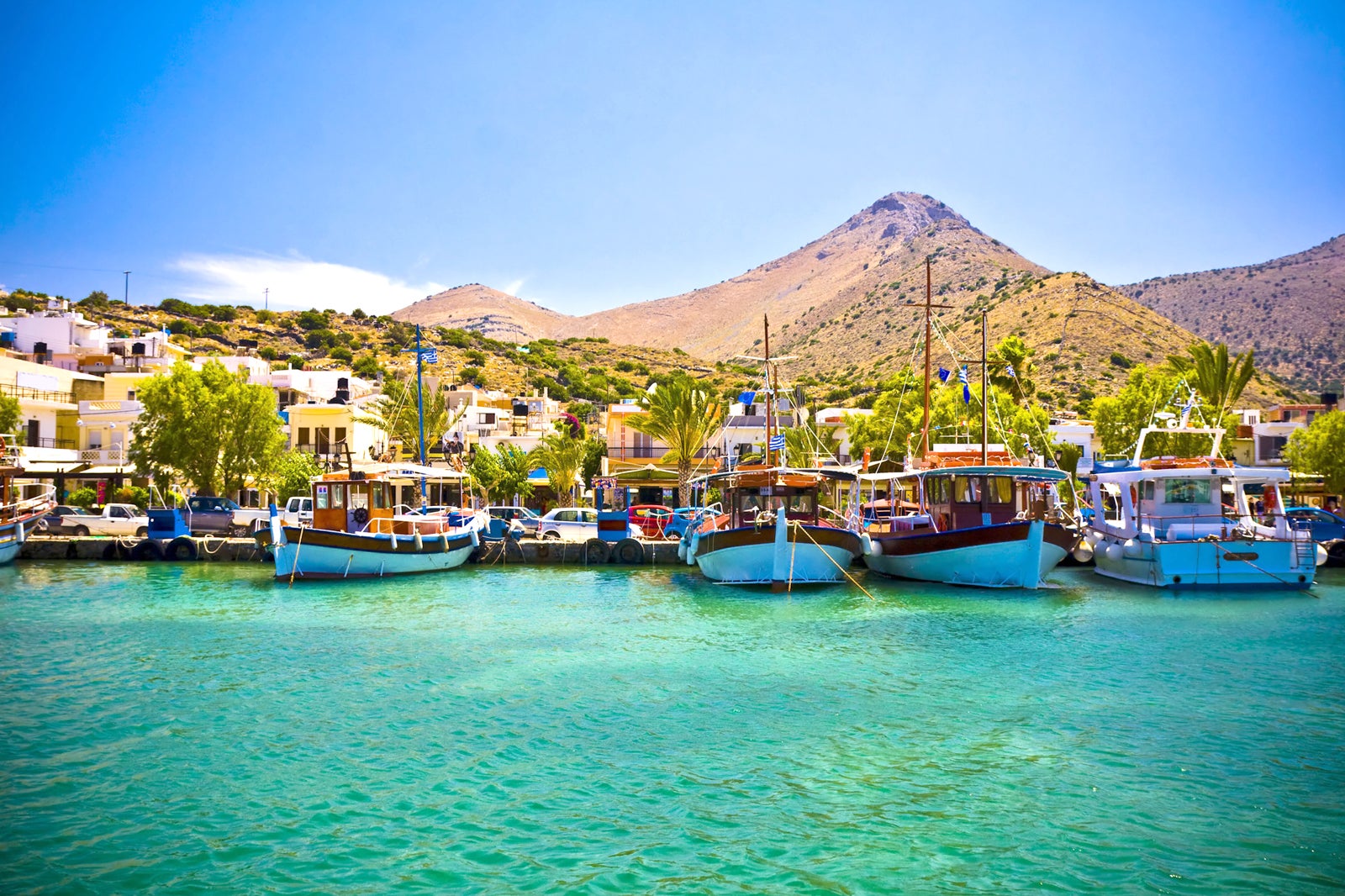 Crete, Greece
Explore 'real' local life
Crete is charming all year round, with December averaging temperatures of a pleasant 17°C. There are many reasons to visit Greece's largest island. If not for the varied and beautiful landscape, check out its ancient ruins, delicious cuisine and great beaches. Rivers and gorges are filled up with long lost water, meaning thousands of waterfalls that dry up by summer gush back to life.
Enjoy canyoning and countless hiking trails through lush and green landscapes. You'll also find that surfing conditions become particularly ideal, especially at Falasarna Beach, where waves swell up to 3 metres high with windless conditions. Local food especially picks up in the low season when locals start serving dishes they eat. It's a great way to experience authentic Cretan food.
Couples
Families
History
Budget
Adventure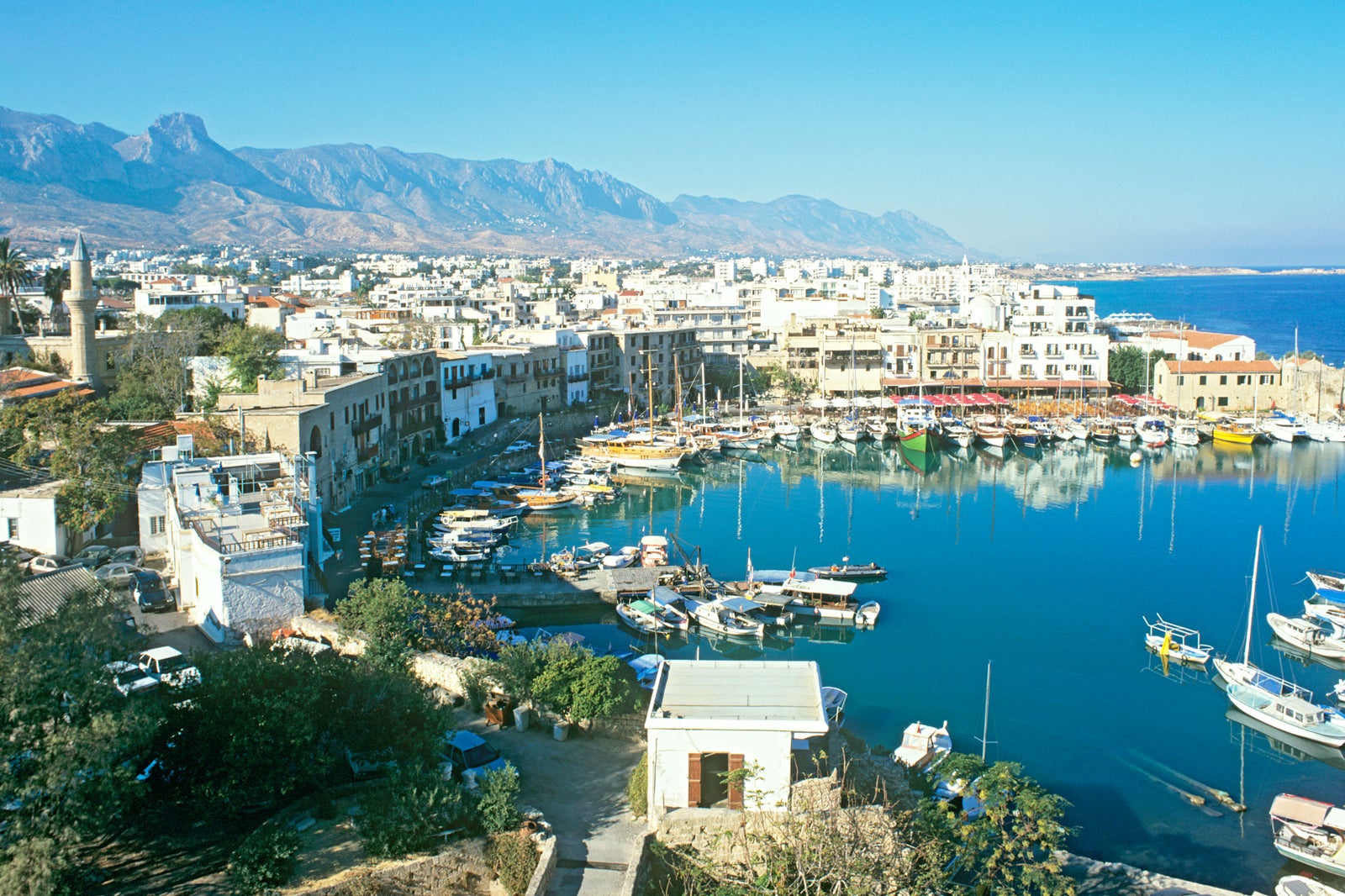 Cyprus
An island with one of the mildest winters in the Med
In Cyprus, winter temperatures hover around 23°C, so it's the right place to escape to when you're longing for T-shirt weather. Our advice is to stay away from the big resorts, which are a bit forlorn in winter, and head as far south as you can. Rent a car and weave in and out of the island's ancient mountain villages, making sure to look out for the many beautiful Byzantine churches dotted around its quaint streets.
With fewer crowds, history-buffs will be glad to hear that the island's many historical sites, which stretch back to the Crusades and even into pre-historic times, can be explored with little to no company. For nature lovers, hiking is especially pleasurable along the stunning Mediterranean coast and along the multiple trails on the gorgeous Troodos Mountains.
Couples
Families
History
Budget
Adventure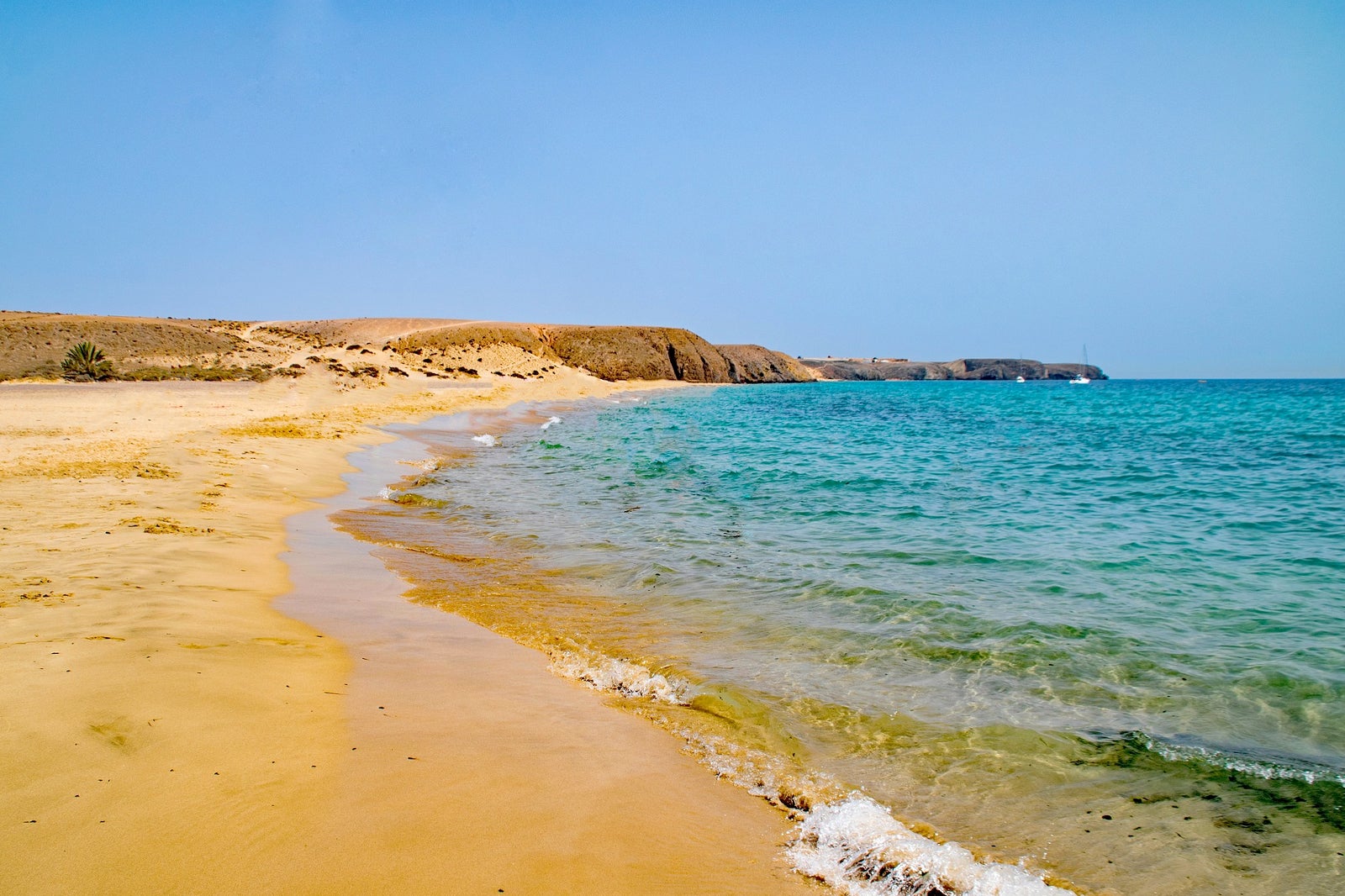 Lanzarote, Spain
Where summer temperatures stay all-year round
In the Canary Islands, it's summer all the time, where temperatures average in the low-mid 20s all year round. Lanzarote is no exception to this rule and is one of the sunnier siblings of the 7 islands. The island is ideal for families looking for an easy escape and a healthy serving of sunshine with many resort prices becoming much more affordable with low-season.
With fresh weather rolling in, the island's terrain drastically changes with carpets of yellow and blue wildflowers replacing the summer's arid landscape. This makes for beautiful hikes with comfortable temperatures. If you're visiting in January, definitely attend The Three Kings Parade held every 5th of January. You'll see a procession of camels and carrying the Three Kings to symbolise Día de Reyes.
Couples
Families
Budget
Adventure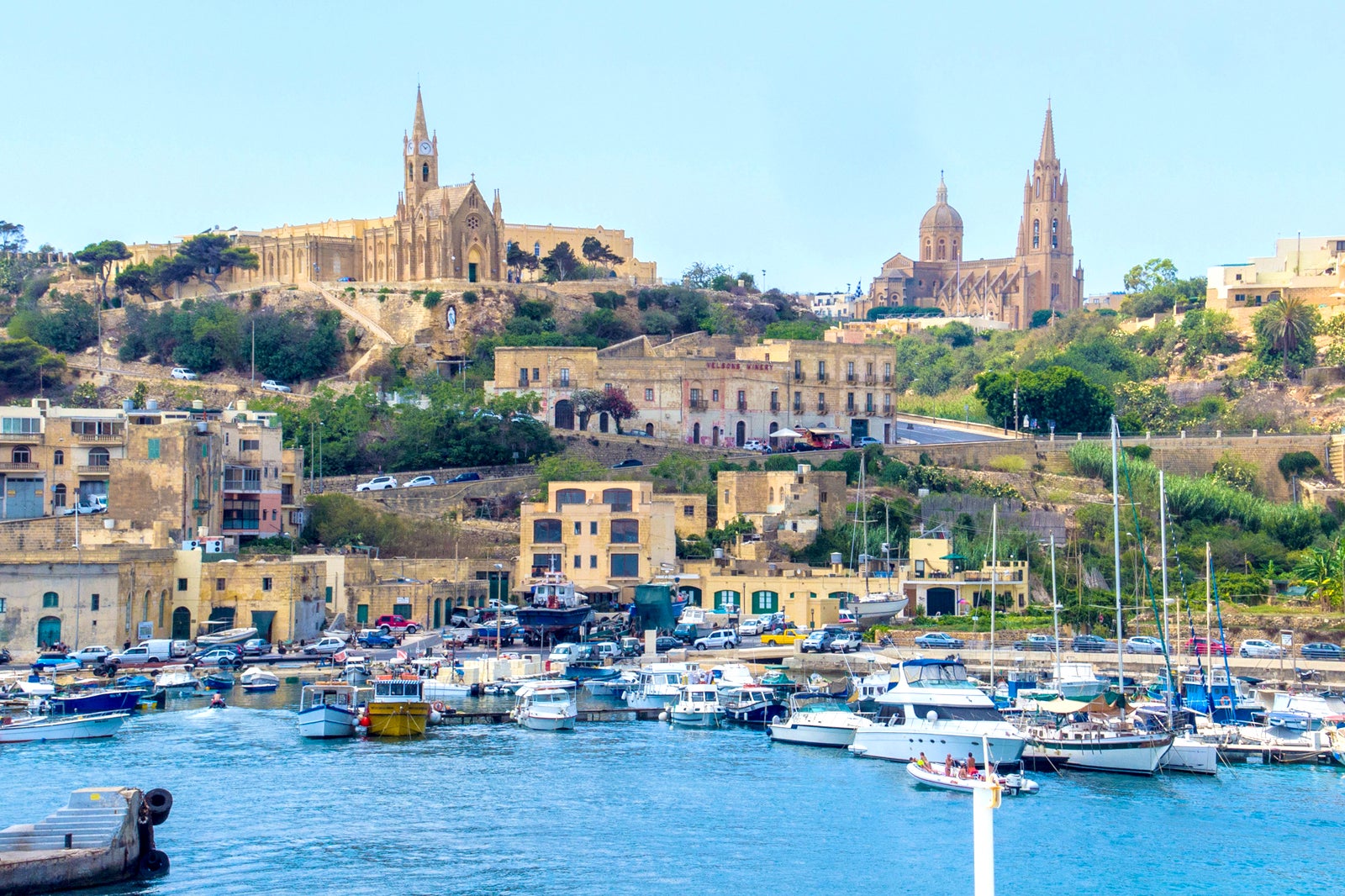 Malta
For a spot of sunshine and culture
Malta is a far cry from the grey, gloomy days of winter, with an average of 7 hours of sunshine each day in January. The capital of Valletta is an excellent compromise between relaxation, gastronomy and cultural activities, and if you're feeling lazy, a sunny day by a pool is entirely feasible.
Wander around its streets lined with baroque architecture or head out along the coastline exploring its alluring harbours, pretty fishing villages, rocky coves and towering cliffs. Low season means minimal crowds to worry about when visiting cultural and historical sites.
Malta hosts an impressive 9 UNESCO World Heritage sites for its humble size. From walking the medieval streets of the capital or Mdina to wandering along the cliffs and salt pans of Gozo, there are countless sights to see here in winter.
Couples
Families
History
Budget
Adventure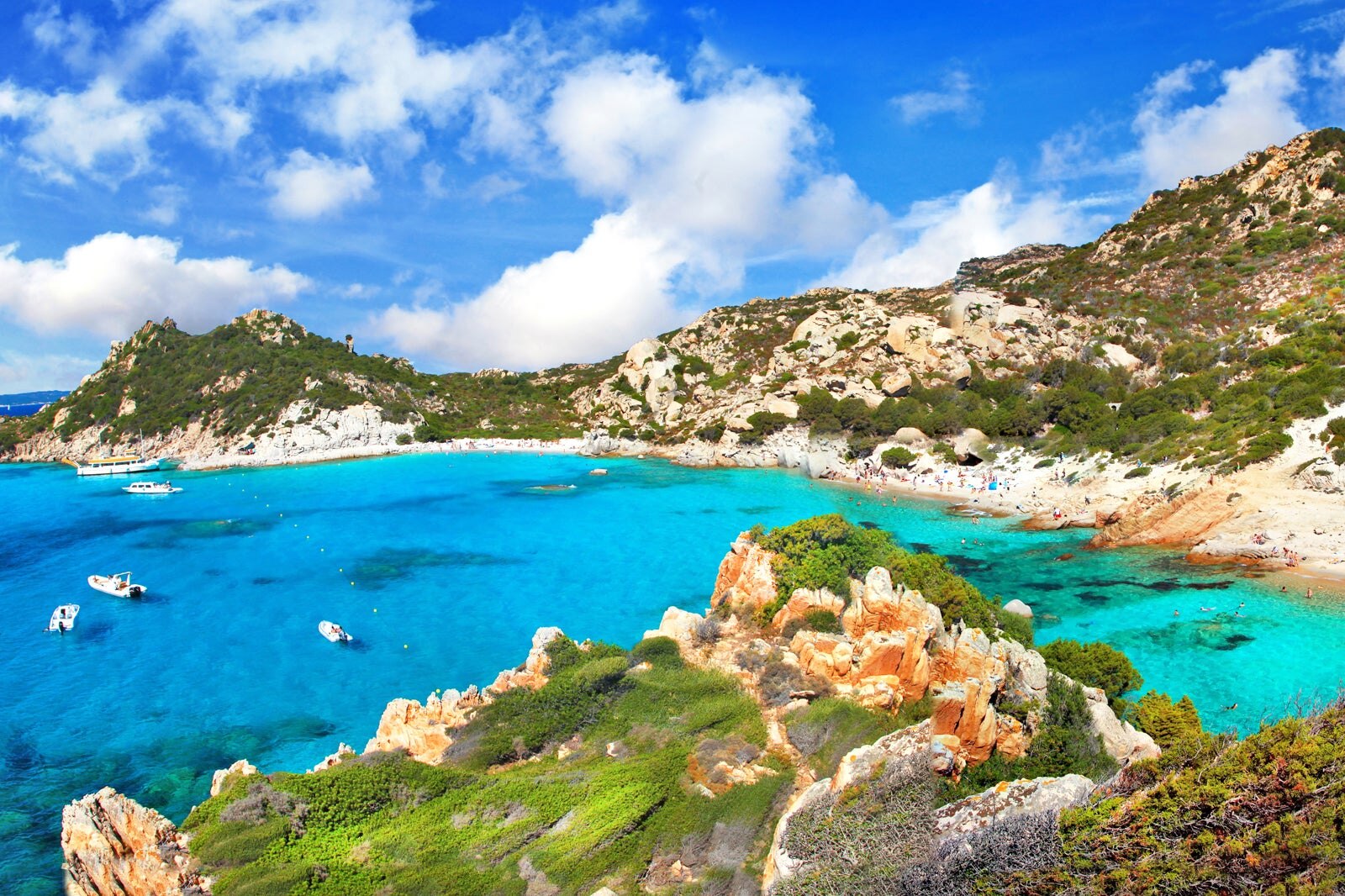 Sardinia, Italy
Uncover the island's hidden gems as crowds disappear
While you may not find yourself splashing about in the sea, Sardinia has more than enough seduction and sunshine to draw you to its shores. The peaceful low season means you have the opportunity to get well-acquainted with the island's many grottos and uncover hidden trails in its hills.
Famous Sardinian cuisine stays on top form but with fewer diners (so more for you!). Visit the ancient city of Alghero, which has a quaint cobblestoned old city centre and a rich Catalan history that can be seen in its gorgeous gothic buildings. Be sure to look out for Carnival in February, which sees festivals like Sartiglia in Oristano (a medieval-origin horse race) and the parade of Mamuthones and Issohadores – 2 typical masks of the Carnival of Mamoiada.
Couples
Families
History
Budget
Adventure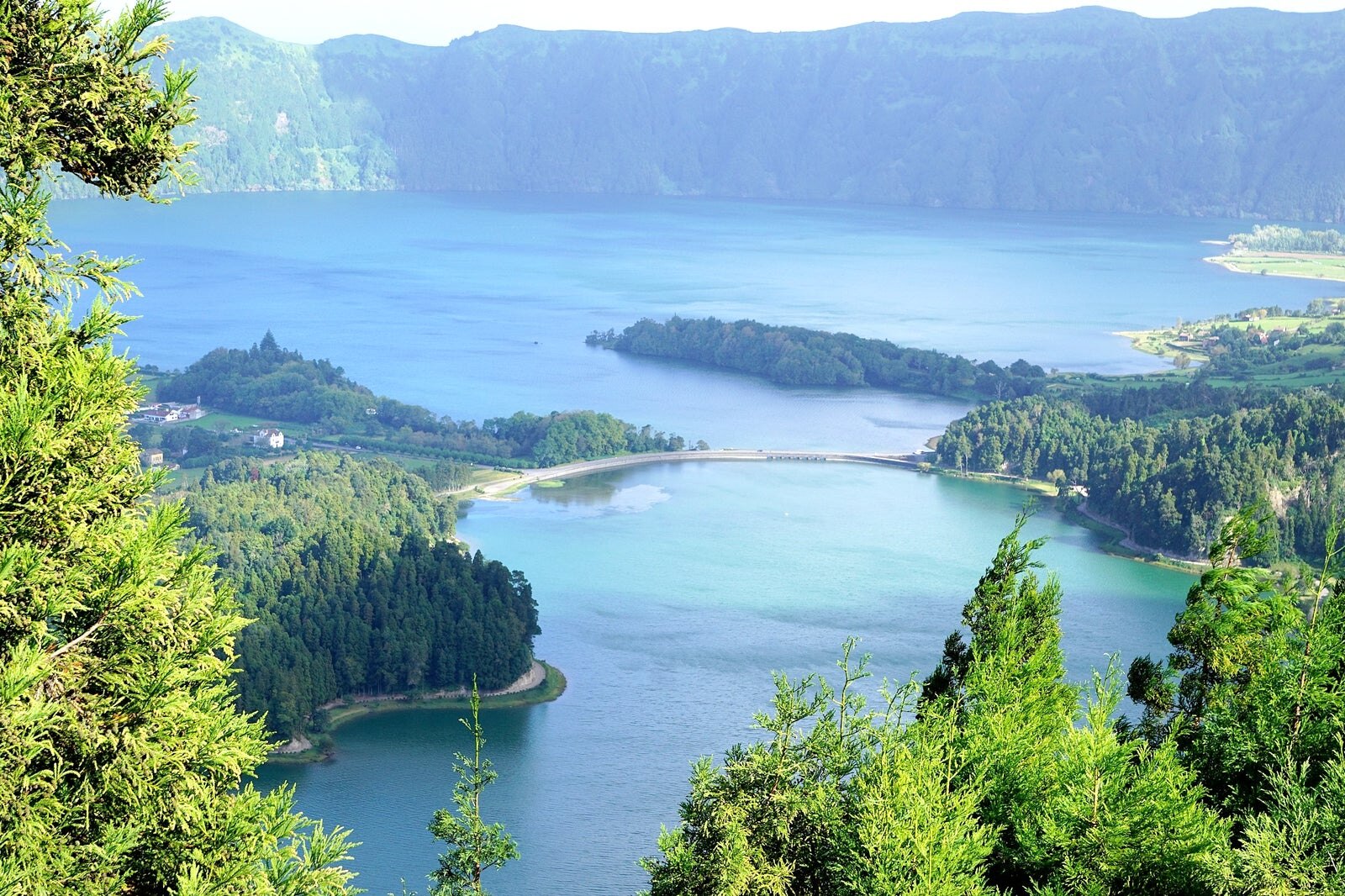 The Azores, Portugal
Often described as a 'warm Iceland'
The Azores is quickly becoming a popular winter destination as it doesn't see significant seasonal temperature fluctuations. This means the archipelago is ideal for outdoor activities such as hiking, cycling and kayaking. The islands are not much of a beach destination, but will definitely stun you with its great sweeping beaches and dramatic contrasts of verdant green and turquoise waters, which make for heart-stopping views.
Across the 9 islands, you'll find crater lakes, countless hot springs, vineyards, lush gardens and forests and generous supplies of the islands' delicacy, Cozido das Furnas. Top hiking spots include Salto do Prego, Lago do Fogo and the mighty Mount Pico. The islands are also famous for whale watching, so definitely book a tour during your visit.
Couples
Families
History
Budget
Adventure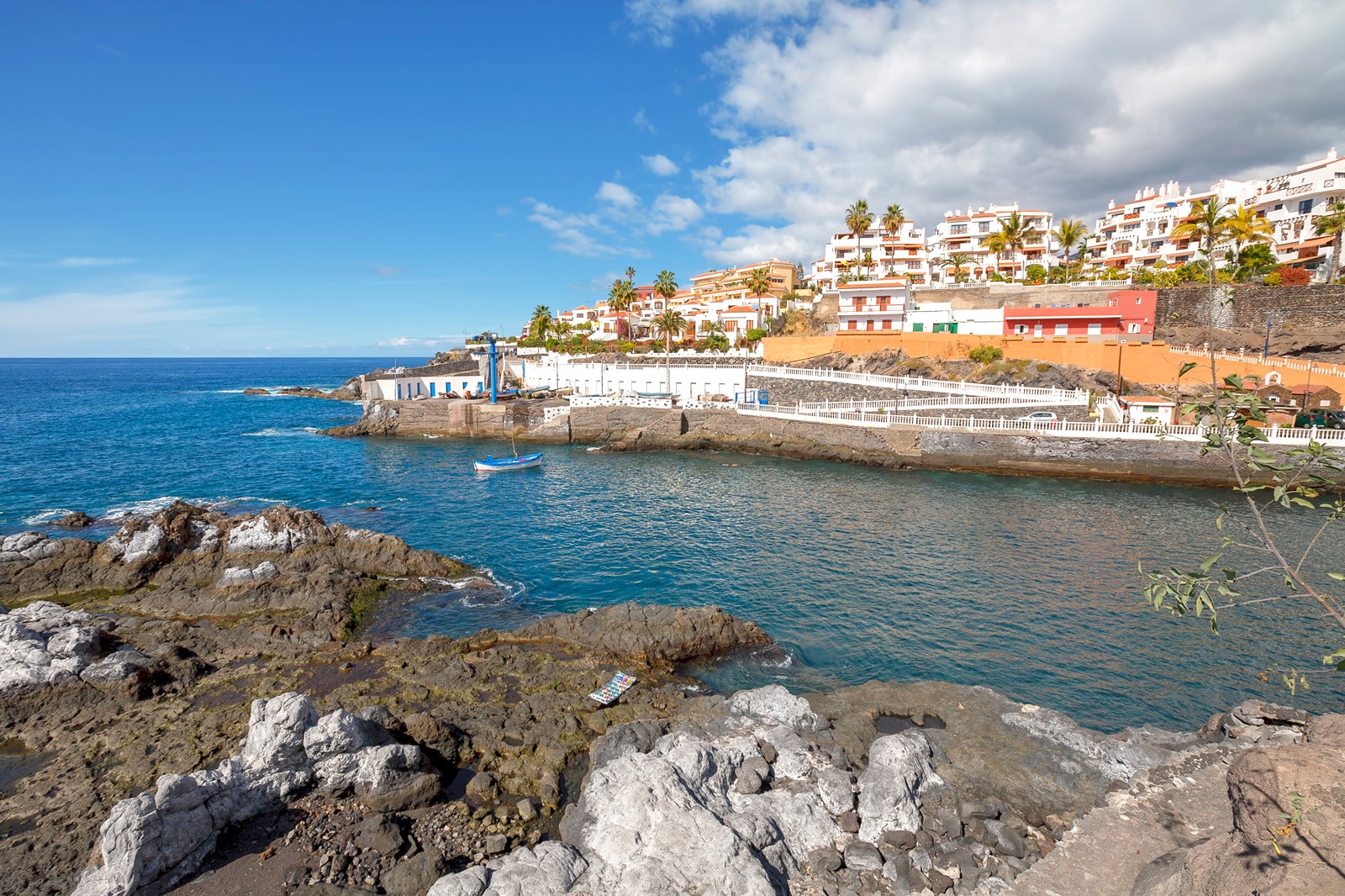 Tenerife, Spain
Feel light years away from winter on this stunning island
In Tenerife, rain is an infrequent visitor with an average of only 6 rainy days in December. With the island still basking in sunshine, its as beautiful as ever, and with fewer visitors the pace relaxes and local life comes to light. It's best to rent a car and explore the island – the drive to Masca village is a must-do with its breathtaking scenery.
A full-day visit (or more) to Anaga Country Park will please wildlife enthusiasts. The obvious natural attraction is Mount Teide and its corresponding national park with its Martian-like landscape – you'll feel lightyears away from wintertime. For the starry-eyed, visit the Teide Observatory where scientists study zodiacal light and solar activity. Tenerife's dark, clear skies make it one of the best places for stargazing.
Couples
Families
History
Budget
Adventure
Single
Group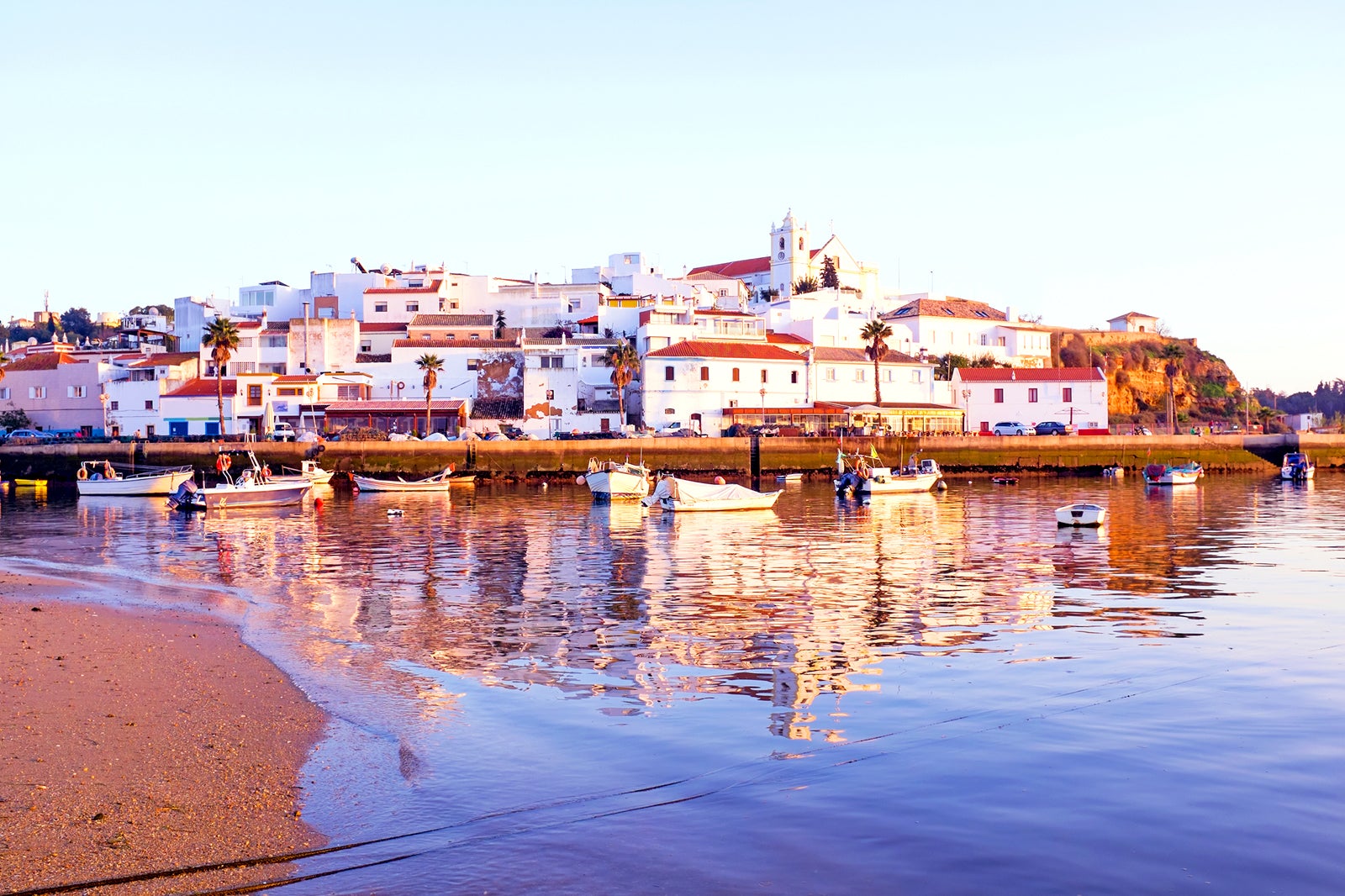 The Algarve, Portugal
Tour this sunny coastline in peace and quiet
The Algarve offers striking scenery, excellent food and drinks and top-notch hospitality, so its no wonder this coastline is brimming with tourists in the summer months. While it might be known for its package resorts, the winter months here allow more carefree adventures to roll in as crowds dissipate and make room for more 'authentic' experiences.
It's best to rent a car and choose a few seaside towns to explore. A visit to Sagres is a must. For beach lovers, head to Praia de Marinha, where you'll face stunning rock formations dotted in and around green waters. Tour the caves in Carvoeiro – with fewer crowds, you'll see them in their most enchanting and peaceful state.
Couples
Families
History
Budget
Adventure