10 Best Things to Do with Kids in Hossegor
Fun Places in Hossegor to Take Your Family
Hossegor is a coastal town ideal for families who love the outdoors. This commune in Landes looks out over the Atlantic Ocean, where you can enjoy a variety of watersports. Younger children can build sandcastles on the beach and learn to swim in the shallow water, while adults and teens can hit the waves in designated surfing zones.
Hossegor's marine lake is a great spot for paddle boarding and sailing, with equipment rentals and lessons available for all ages. Land-based sports include tennis, mini-golf and traditional basque pelota games. Check out our guide to the best things to do in Hossegor with kids.
1
Take up surfing
Hossegor has plenty of surfing schools to help you get started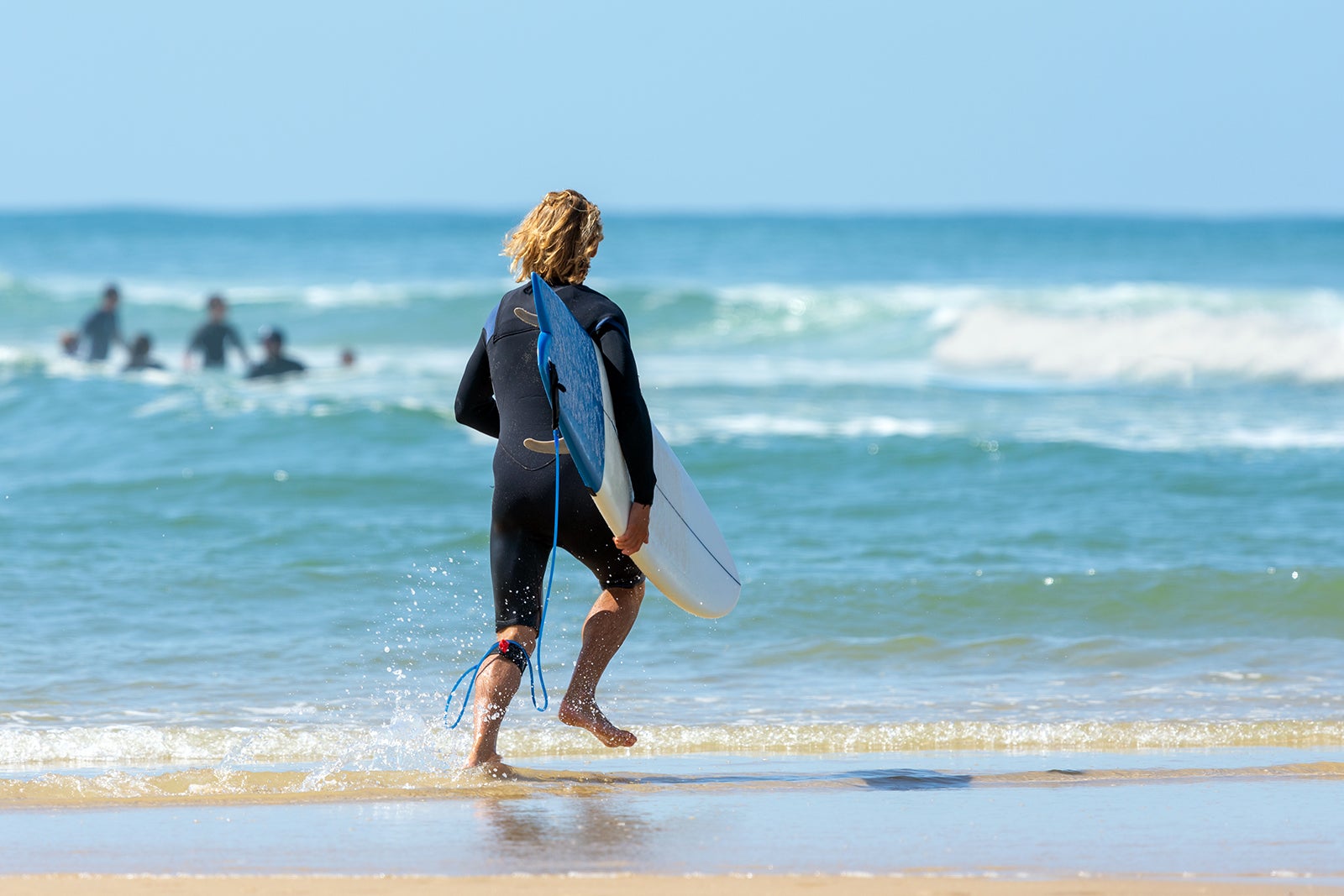 Hossegor has several well-established surfing schools where your children can learn how to navigate the waves. Located at Plage Sud, Tao Magic Glisse is one of the town's oldest school, while Surftrip Hossegor is just next door. If you're at Plage Centrale, Hossegor Surf Club is a popular option.
Surfing schools in Hossegor provide wetsuits and foam boards with soft tail fins. Lessons are available for children aged 5 years and above. Certified instructors usually start with a talk about the dangers of the ocean, before teaching the basics with bodysurfing games.
2
Club de Plage Mickey
Enjoy supervised games and swimming lessons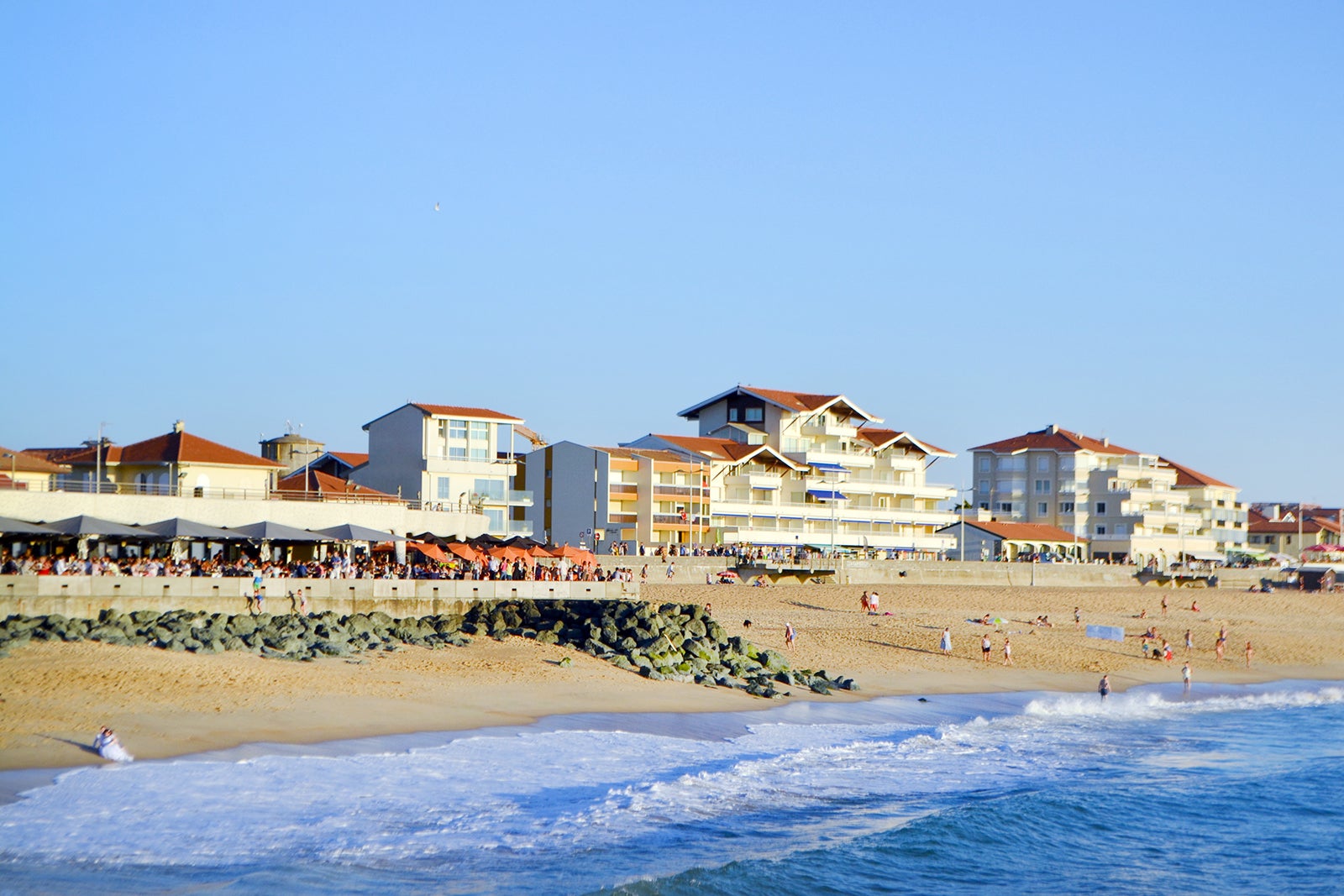 Club de Plage Mickey is a traditional beach club where your children can enjoy themselves by the water's edge with supervision from licensed activity leaders. This children's leisure centre is part of Club Sud on Plage Sud, just a short walk of Plage Centrale in Hossegor.
Your little ones can choose to swim in the ocean (weather permitting) or in 1 of 2 heated pools. Club de Plage Mickey offers swimming lessons of different levels. Children who prefer land-based fun can enjoy the club's many trampolines and team games. Older children and teens can take part in standup paddleboarding, cycling, and laser tag.
Location: Place du Point d'Or, 40150 Soorts-Hossegor, France
Phone: +33 (0)6 52 59 57 26
photo by Pierre LANNES (CC BY-SA 2.0) modified
3
Sporting Casino Hossegor
A casino with an outdoor pool, mini-golf, and tennis courts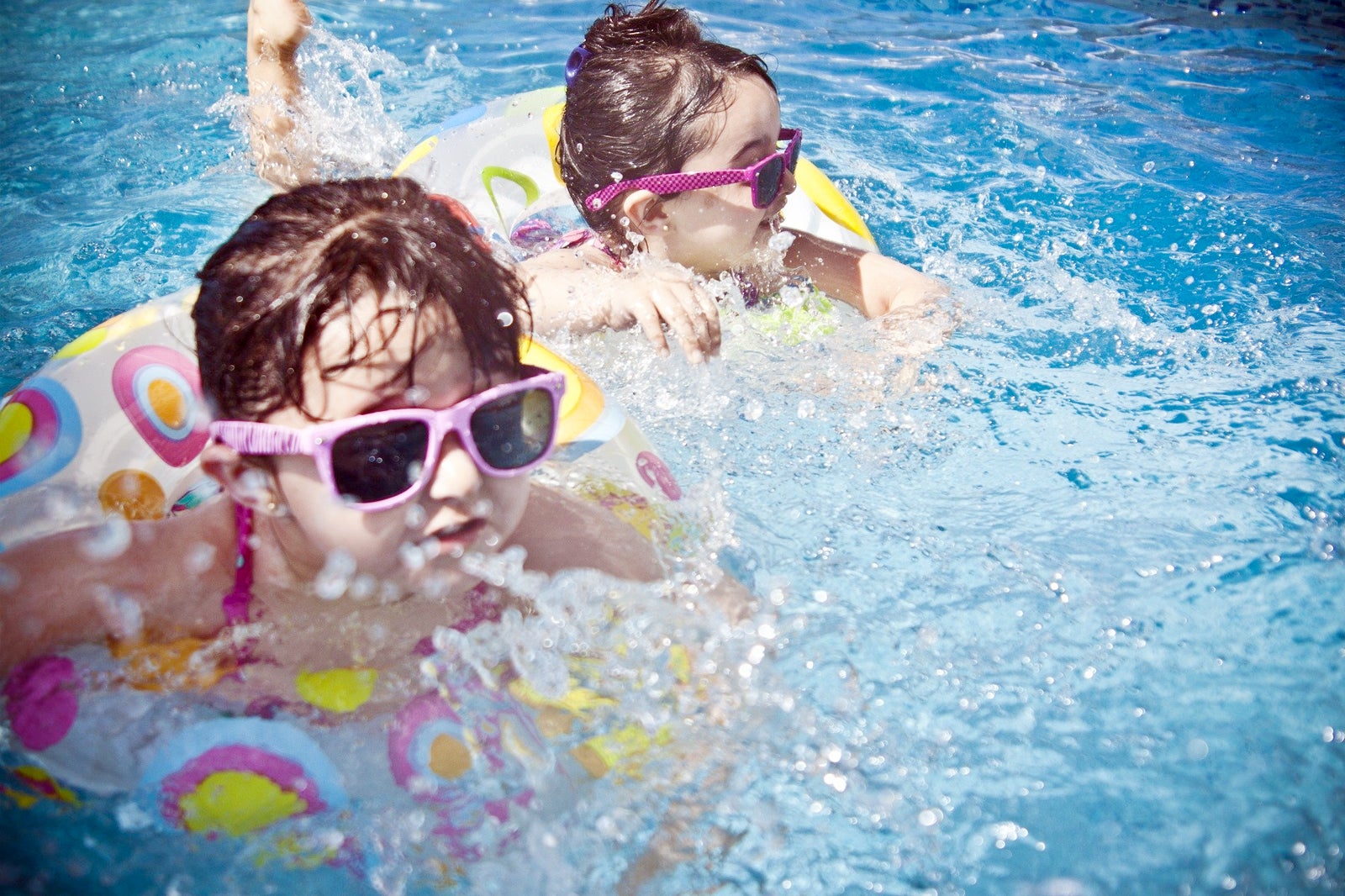 Sporting Casino Hossegor is primarily a gaming centre, but it also welcomes families with its kid-friendly facilities and services. There's an open-air swimming pool with certified instructors offering lessons throughout the summer.
The heated pool has regular lifeguard patrol, helping your children feel at ease in the water. Swimming lessons are available on weekday mornings in July and August. The complex also has mini-golf and tennis courts if you want to stay active during your stay in Hossegor.
Location: 119 Avenue Maurice Martin, 40150 Soorts-Hossegor, France
Phone: +33 (0)5 58 41 99 99
4
Hossegor Jaï Alaï
Learn how to play Basque pelota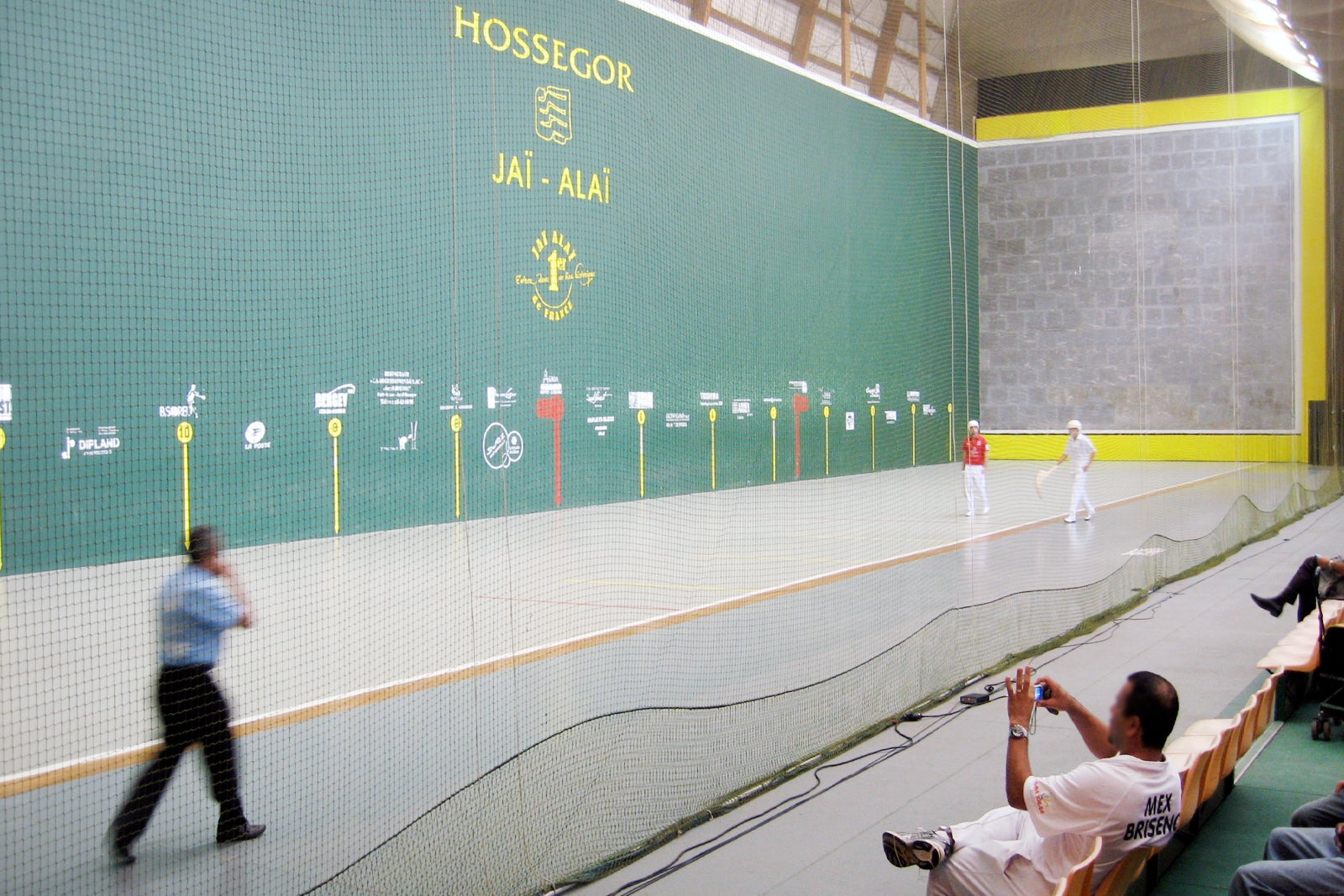 Hossegor Jaï Alaï is a sports complex that specialises in Basque pelota, a traditional racket sport in the Basque Country. Anyone from 6 years old can enjoy this sport as it helps improve speed, agility and precision. You can find the facility next to Sporting Casino Hossegor.
Hossegor Jaï Alaï has licensed sports trainers and high-level players that can help you learn about the basics of Basque pelota via a 1.5-hour discovery session or a week-long course. All the necessary equipment are provided, including a helmet, leather balls, and gloves.
Location: Avenue de Gaujacq, 40150 Soorts-Hossegor, France
Phone: +33 (0)6 45 96 54 13
photo by Alasjourn (CC BY-SA 3.0) modified
5
Yacht Club Landais
Enjoy sailing, kayaking and standup paddleboarding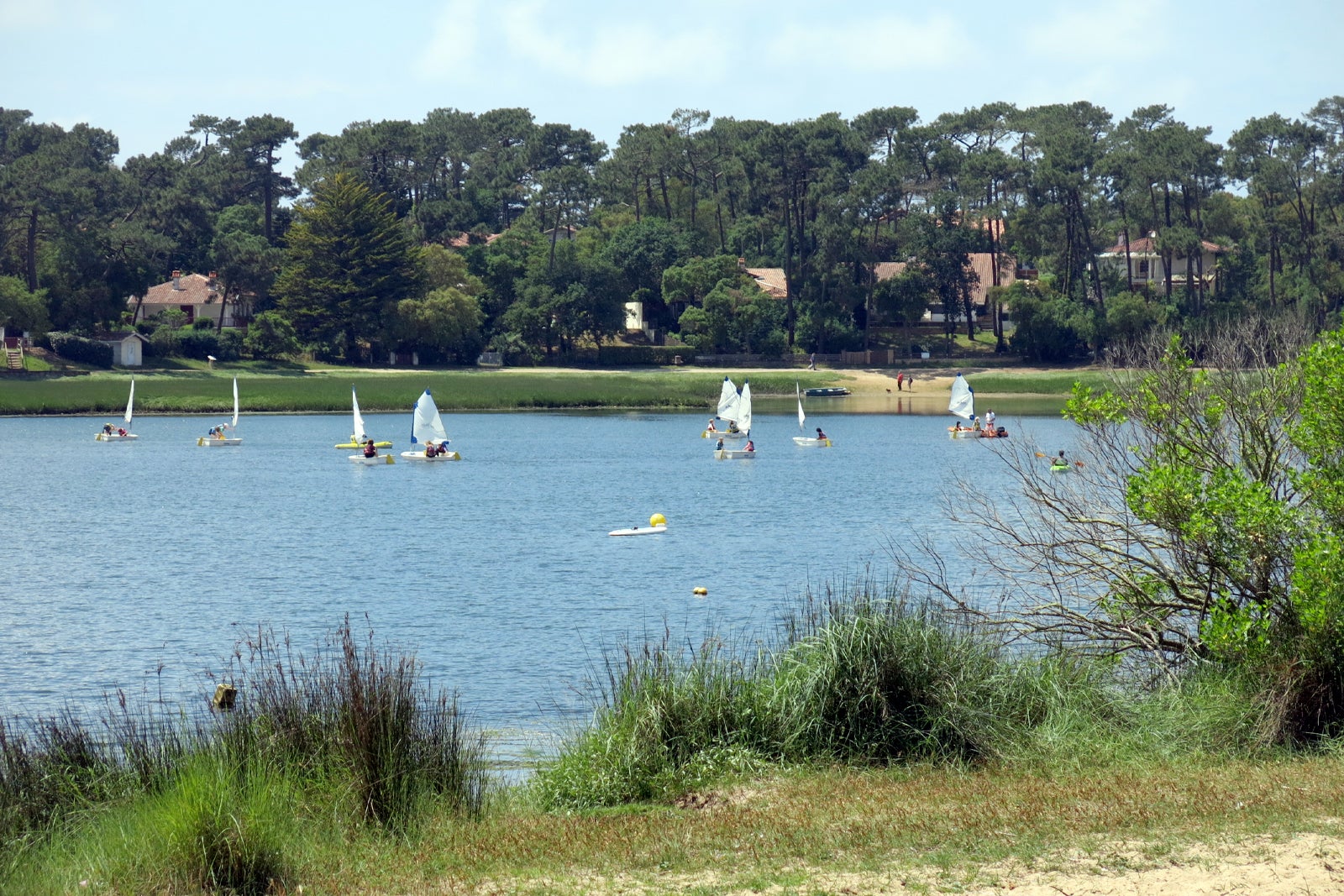 Yacht Club Landais at Plage du Rey offers a wide range of lessons and equipment rental for those looking to sail on Lake Hossegor, a saltwater nature reserve surrounded by pine forests.
An introduction to sailing, which includes activities and games, is recommended for children aged 4 to 6. More experienced sailors can opt for lessons aboard the Optimist (single-handed sailing dinghy). Kids aged 10 and above can take windsurfing or catamaran classes. As all lessons take place on the lake, make sure to carry sunblock, sunglasses, swimwear and towels.
Location: 2987 Avenue du Touring Club, 40150 Soorts-Hossegor, France
Open: Daily from 1.30 pm to 7 pm (hours vary by season)
Phone: +33 (0)5 58 43 96 48
6
Hossegor Putting Garden
Enjoy mini-golf with the whole family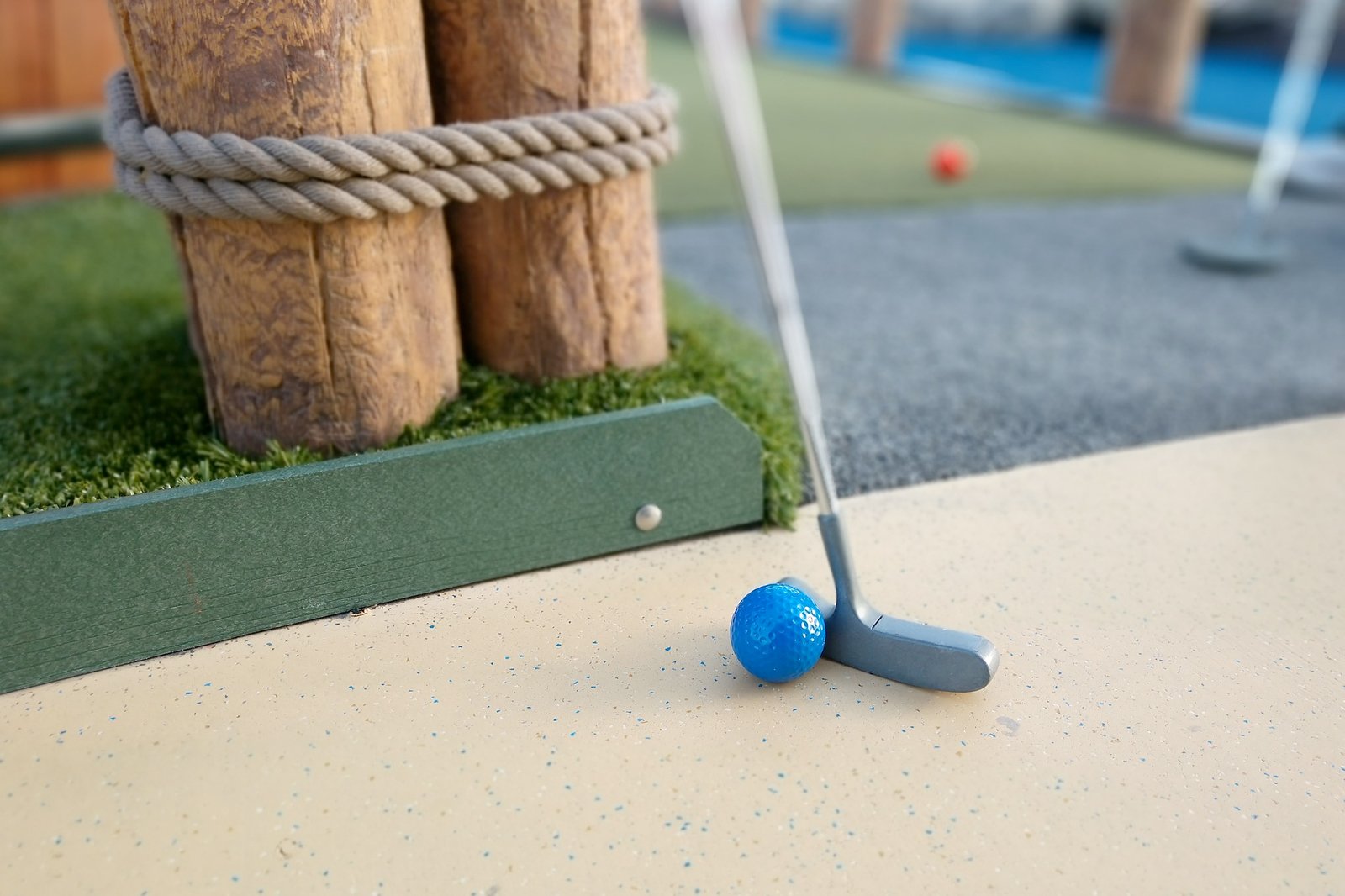 Hossegor Putting Garden is a mini-golf centre within the Hossegor Sporting Casino. The 18-hole miniature course has turfed greens, a small lake, fountains, and pretty flowerbeds, resembling a real golf course.
Hossegor Putting Garden is an excellent place for a friendly competition with your family and friends. You can easily keep track of your points thanks to scorecards at the golf course. Its central location means that it's reachable within a 5-minute walk of the town centre and beaches like Plage Notre Dame and Plage Sud.
Location: 119 Avenue Maurice Martin, 40150 Soorts-Hossegor, France
Open: June–October: daily from 10 am to midnight
Phone: +33 (0)6 47 19 62 01
7
Poterie des Pins Tranquilles
Take a pottery class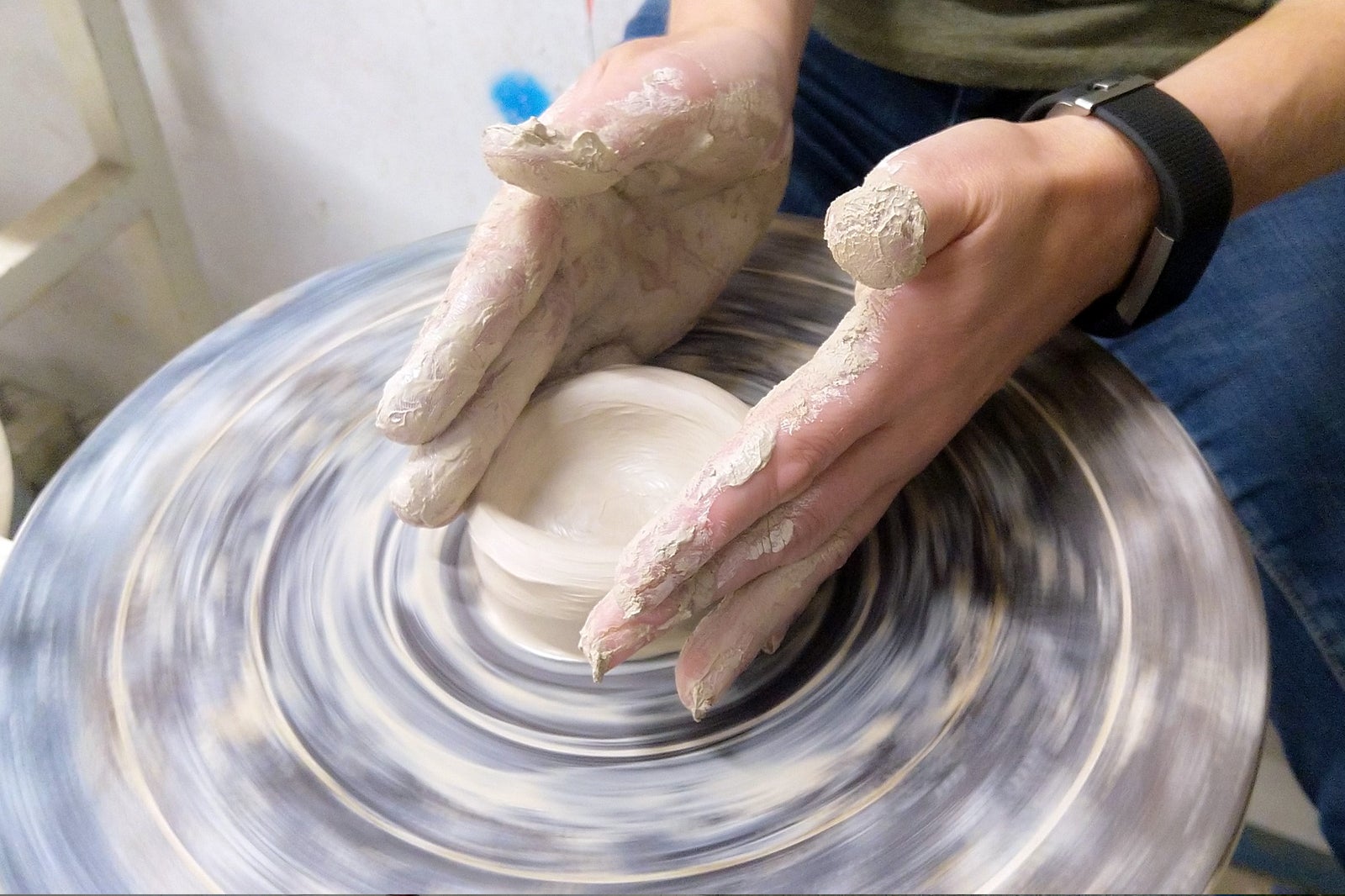 Poterie des Pins Tranquilles is a pottery shop that organises workshops for all ages. Founded by Yvonne Tison, it's located along a sidestreet off Hossegor's shopping street, Avenue du Touring-Club.
All items, including vases, lamps and plates, have colourful sea and nature-themed designs. The store owner often hosts lessons for those interested in pottery – choose from 2-hour discovery lessons or a full course on turning, modelling and enamelling.
Location: Poterie des pins tranquilles, 74 Allee des Pins Tranquilles, 40150 Soorts-Hossegor, France
Open: Classes Monday, Tuesday and Wednesday in season, from 2 pm   to 4 pm  
Phone: +33 (0)5 58 43 56 44
8
Hossegor Tennis Club
Compete with your little ones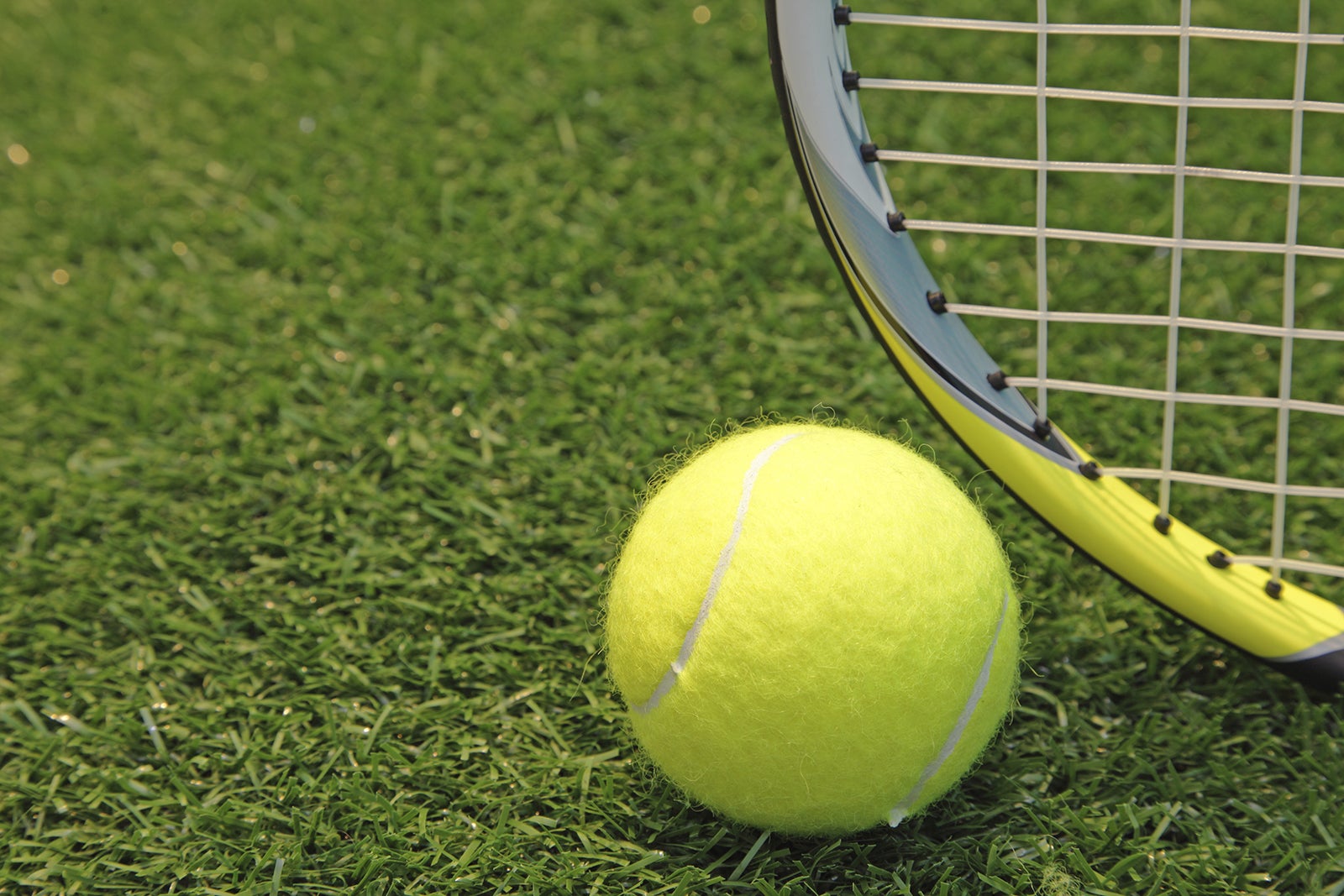 Hossegor Tennis Club is a modern sports complex, where you can enjoy tennis and padel tennis in 10 different courts. Great for families looking to stay active during their holiday, the facility offers individual and group
Children aged 4 and above can take up tennis lessons with dynamic, qualified tennis coaches. Hossegor Tennis Club also hosts sessions combining tennis and surfing in partnership with one of the surfing schools in Hossegor.
Location: 36 Place du Stade, 40150 Soorts-Hossegor, France
Open: Daily from 8 am to 10 pm (hours vary by season)
Phone: +33 (0)7 68 45 70 00
9
Explore Hossegor by bike
Cycle along over 40 km of well-paved paths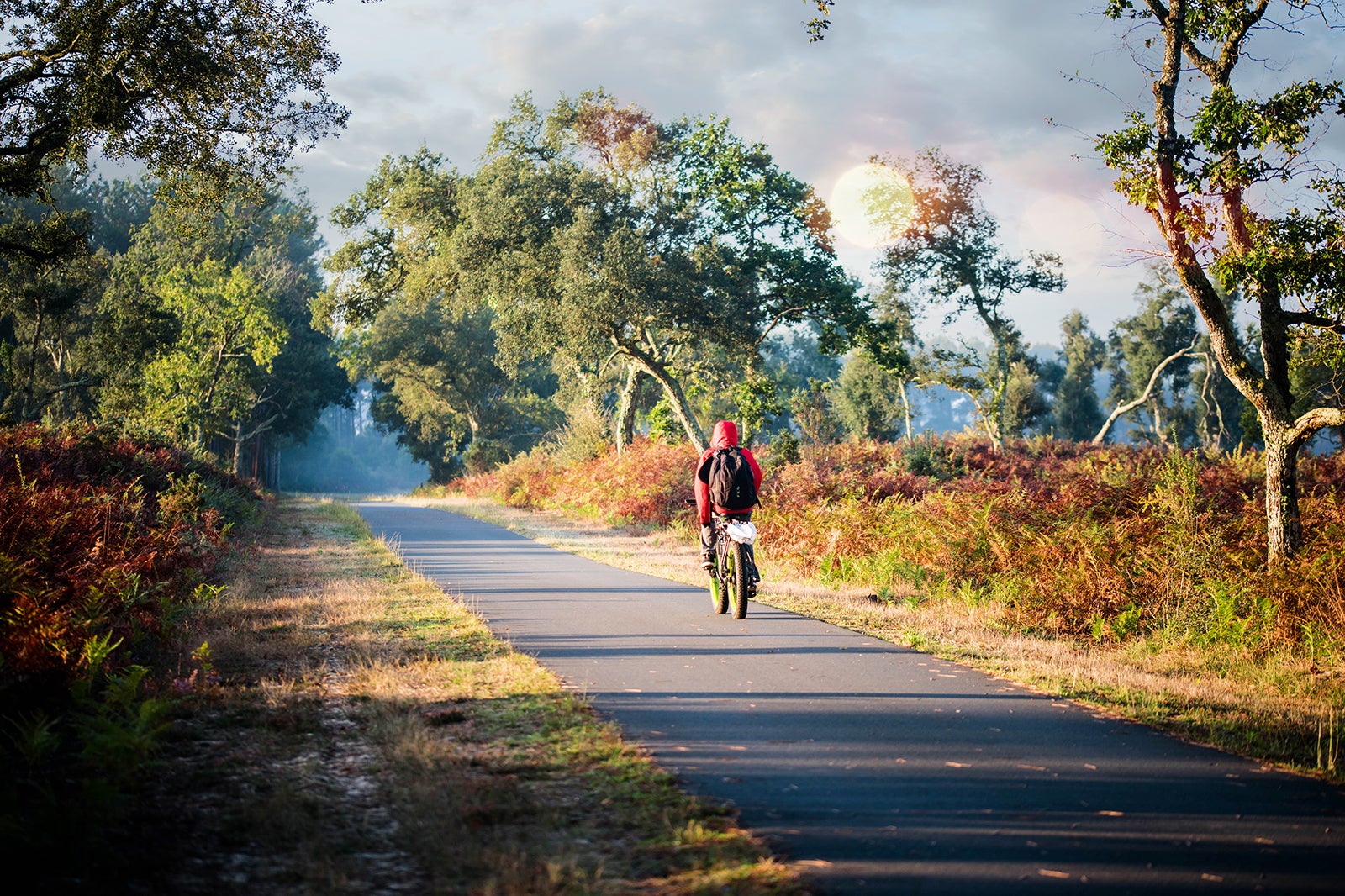 Families
Budget
Photo
Adventure
A great way to explore Hossegor is by bicycle, as the seaside resort has over 40 km of cycling paths leading to pine forests and pristine beaches. A complete map of the resort's cycling paths is available via the free Vély mobile app.
You can safely reach the coast from the town's centre, passing by beautiful villas and lush greenery. Head east to get to the Landes of Gascony, the largest manmade woodland in Western Europe. It's an excellent place to enjoy a break in the calm and fresh air, far from the summertime crowds in Hossegor.
10
Parc Rosny
Kids can have fun at the playground and carousel
Parc Rosny is a small wooded space between Hossegor's city centre and saltwater lake. You'll find many beautiful picnic spaces, as well as facilities for young children to enjoy a fun day out.
It has a playground with traditional slides that kids can run and jump about, while the parents unwind on nearby benches the paths. There's also a lovely covered carousel that's open during the holidays and summer months. Parc Rosny even has a bowling green, public toilets, and vendors selling refreshments and snacks.
Location: Parc Rosny, 40150 Soorts-Hossegor, France
Back to top