10 Best Things to Do in Wan Chai
Best Attractions in Wan Chai
Wan Chai has an excellent range of attractions and landmarks, some of which are iconic symbols of Hong Kong. If it's your first trip, there's no doubt you'll spend some time in and around Wan Chai – from the touristy waterfront, right up the hill to the more classic Cantonese street scenes past Hennessey Road.
Our list of the best attractions in Wan Chai are all within walking distance of Wan Chai MTR Station and includes a little something for everyone, so put on your comfortable shoes and see as many as you can with your own eyes.
What are the best things to do in Wan Chai?
As a symbol of Hong Kong and a mainstay on the tourist trail, Golden Bauhinia Square is forever immortalised as the location of the official handover ceremony between Britain and China on July 1st, 1997. The gilded bauhinia flower measures six metres and is placed on top of a granite plinth.
It can be visited at any time day or night, but looks best after nightfall when the bright neon lights of the surrounding skyscrapers add intensity to photos. Inside the Hong Kong Convention and Exhibition Centre next door there are a series of photographs showing scenes from the handover ceremony.
Location: 1 Expo Dr, Wan Chai, Hong Kong
photo by Tksteven (CC BY-SA 3.0) modified
Sometimes the only way to truly get an understanding of a place is to walk through it and soak up the sensual experience. This is particularly true of Wan Chai, one of the first districts to be settled by the British and, as such, one with a lot of interesting colonial architecture and historical places of interest.
The Wan Chai Heritage Trail is a roughly two-hour walk through the district stopping at a total of 15 sites, including temples, markets, civil buildings and old housing which has been preserved in its former glory. Find the track on the Urban Renewal Authority's website. To walk the full route takes around 2 hours.
photo by Another Believer (CC BY-SA 4.0) modified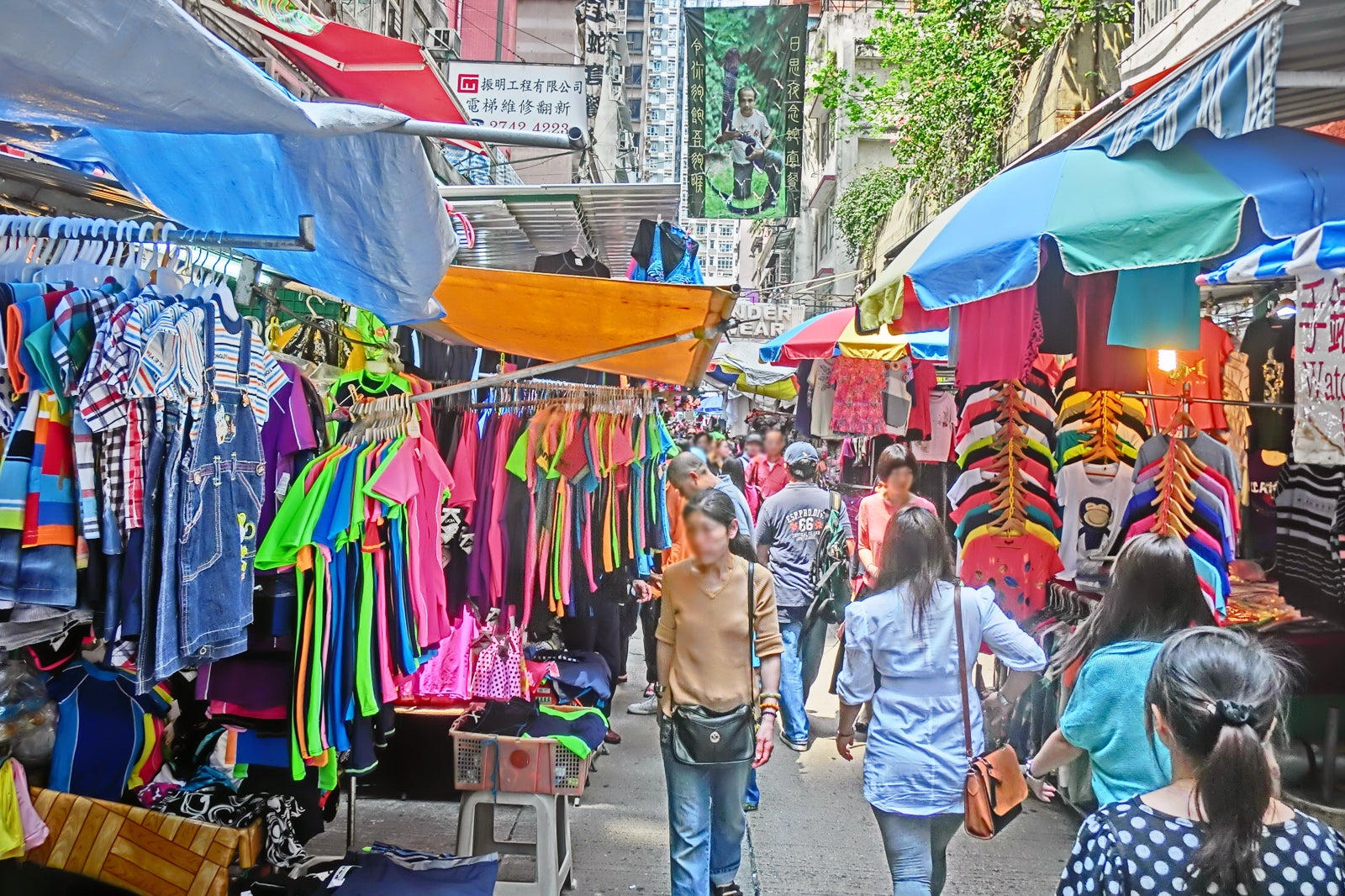 Tai Yuen Street Market is a fun alleyway of stalls selling children's toys, clothes, accessories and cheap souvenirs. It is far from the best street market in Hong Kong, but if you are in the area and want to see the vibrancy of Hong Kong shopping, a stop here is an enjoyable way to spend an hour.
Running parallel to the street market is the fresh market and there are a whole host of local restaurants in the shophouses on either side.
Location: Tai Yuen Street, Wan Chai, Hong Kong
Open: Daily from 9am to 7pm
photo by Beadralaum (CC BY-SA 3.0) modified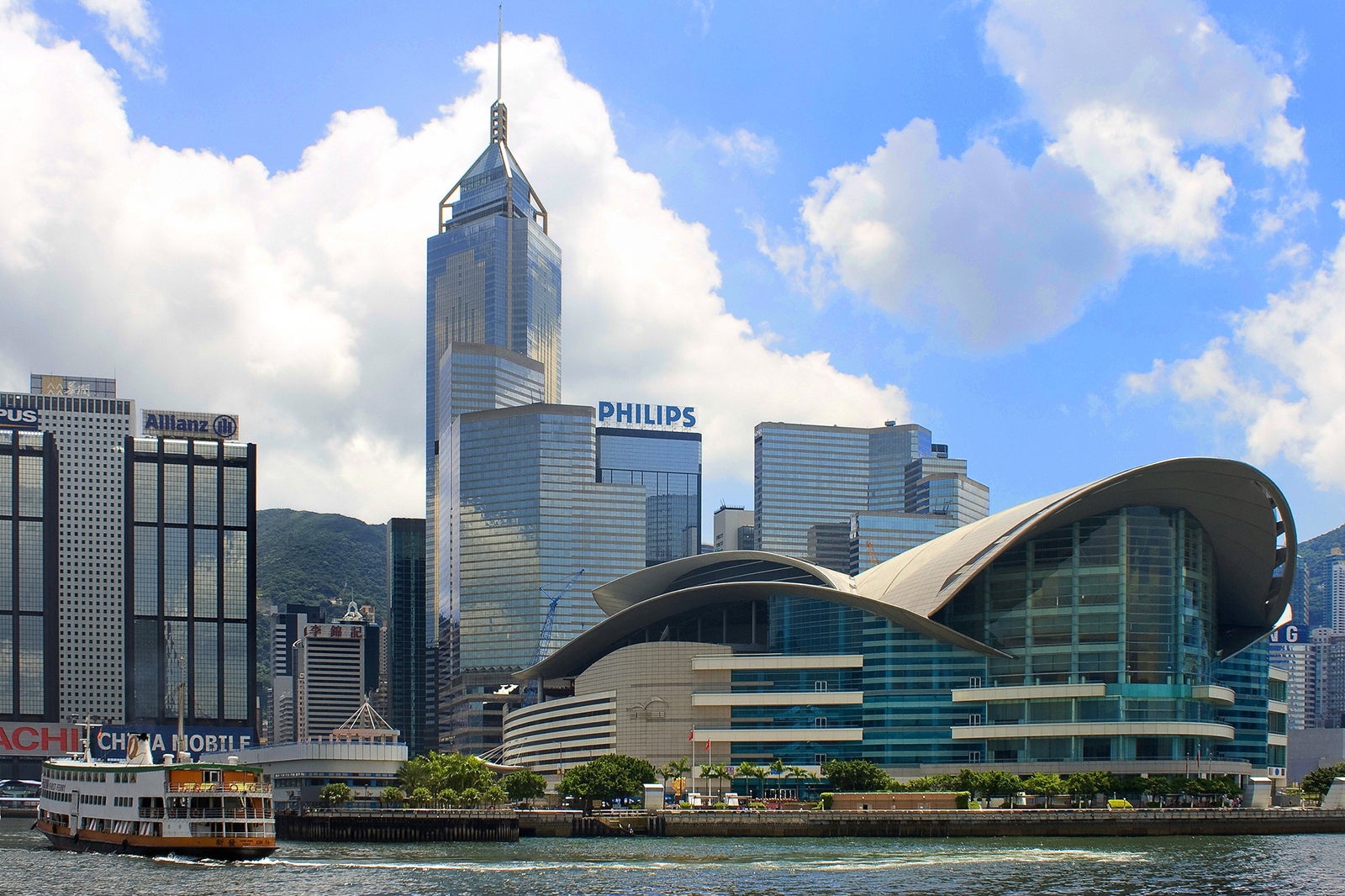 Hong Kong Convention and Exhibition Centre
Hong Kong's cityscape is truly pleasing to the eye and Hong Kong Convention and Exhibition Centre is a particular highlight. Its domed edifice of glass and steel is pushed out on reclaimed land and can be seen from anywhere along the waterfront and from across the bay on Kowloon.
One of only 2 convention centres in Hong Kong, there are constant events and exhibitions held here, such as the jewellery fairs, electronics fairs, and one of Asia's largest toy fairs. Along with over 80,000 sqm of exhibition space, there are lots of restaurants and a photo gallery of the official handover of Hong Kong between Britain and China.
Location: 1 Expo Dr, Wan Chai, Hong Kong
Phone: +852 2582 8888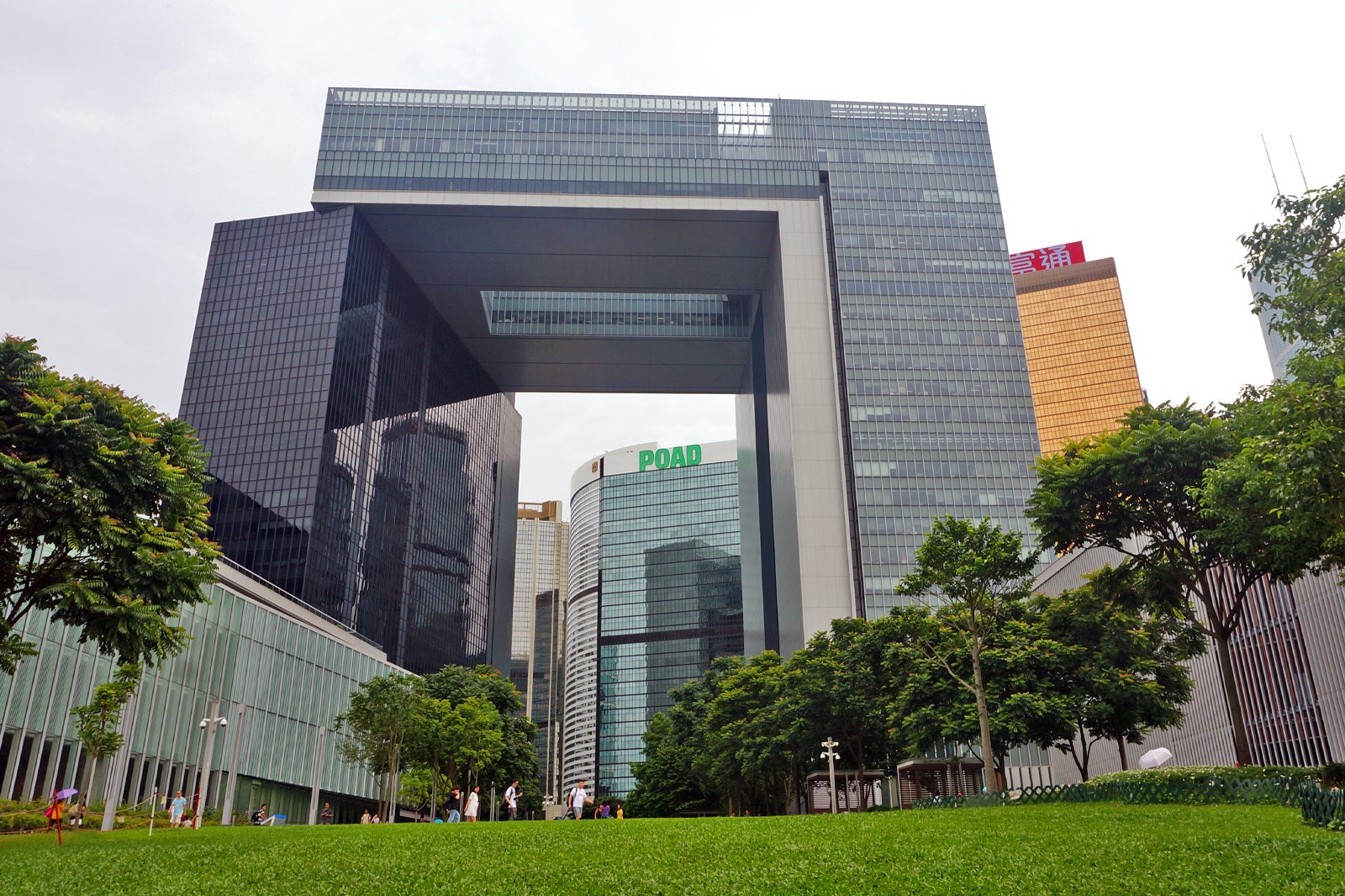 Tamar Park and Running Track
On the harbourfront beside Central Government Complex, you'll find a popular picnic spot called Tamar Park. Opened in 2011, this is a great place to chill out under the shade of a tree and take a break, and it's the only expanse of green space that has clear views of Victoria Harbour and Kowloon on the other side of the water.
As you walk down to the park from Harcourt Road, there are some modern sculptures and a landscaped garden. Located close to Admiralty MTR Station, it is roughly halfway between the Wan Chai and Central districts, and there's also a running track along the water which links the two.
Location: Tamar Park, Harcourt Road, Admiralty, Hong Kong
Phone: +852 2520 2321
photo by SH6188 (CC BY-SA 4.0) modified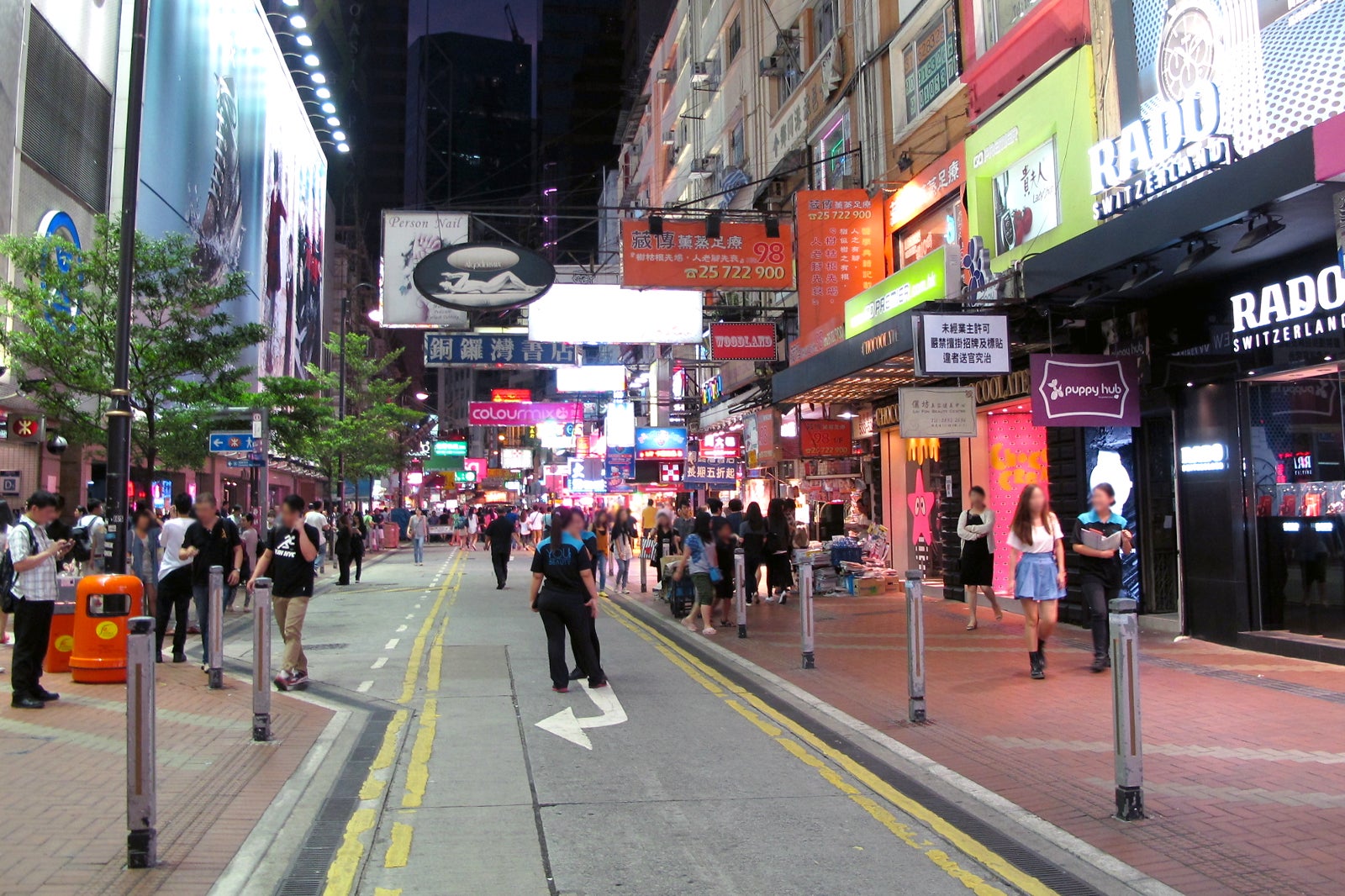 Wan Chai is known as a commercial district by day, but at night it's known as a popular bar area. The centre of nightlife in Wan Chai is along Lockhart Road thanks to the propensity of bars, many of which are known for naughty nightlife in Hong Kong.
This was home to The World of Suzie Wong, the famous story of a Hong Kong call girl, and although the area has been cleaned up in recent years, there are still lots of bars with suggestive names. It's very safe to walk around the area, and there are plenty of more accessible bars and restaurants if you're simply looking for dinner and a couple of drinks.
Location: Lockhart Road (bars open from 7pm)
photo by Wing1990hk (CC BY-SA 3.0) modified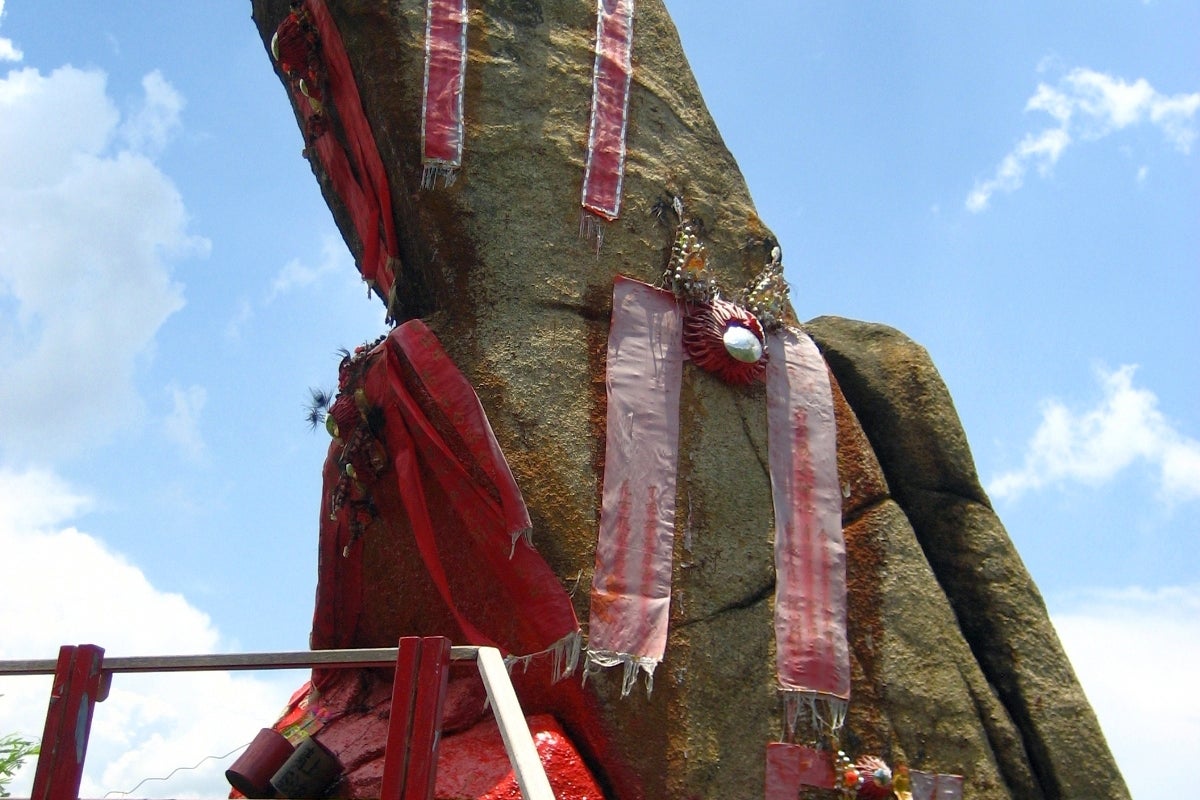 This fairly arduous walk up to the large phallic-shaped boulder known as Lovers' Rock is popular with lovelorn women (and their mothers) as a kind of pilgrimage to pray for a change of fortune in their relationship or for their next child to be a male.
The rock itself is covered in prayer papers and is painted red in parts, a lucky colour in Chinese tradition. The best time is visit is during the Maiden's festival on the seventh day of the seventh moon when many women make their way up to the sacred site to pray.
Location: Bowen Road Fitness Trail, Mid-level, Hong Kong
photo by Ahleong (CC BY-SA 3.0) modified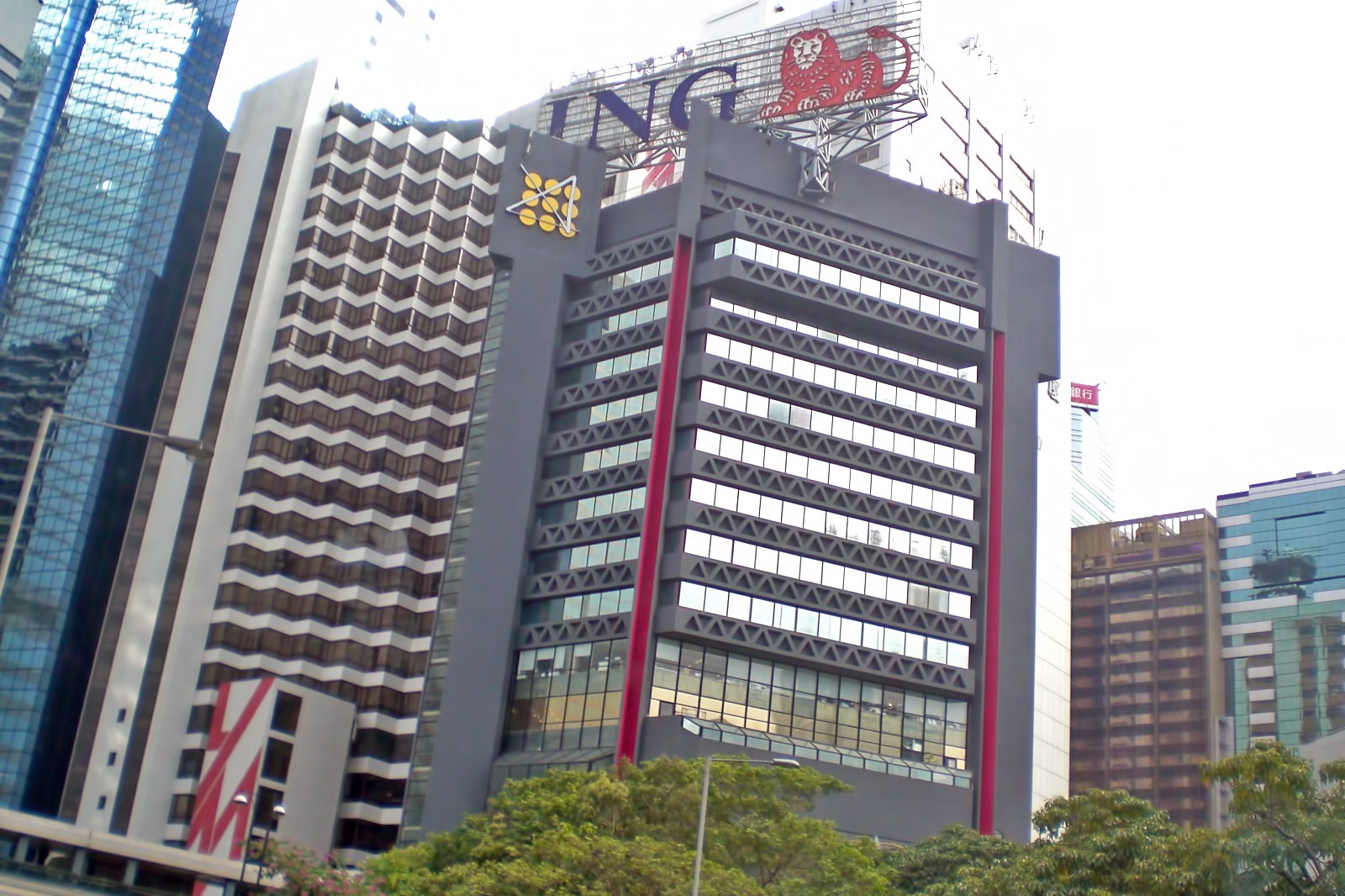 A highlight of the arts scene in the city, Hong Kong Arts Centre (HKAC) is the most prominent centre for promoting modern art to locals and visitors. Theatre, dance, film, photography and fine art is constantly on display at Hong Kong Arts Centre.
This huge space has galleries, theatres, and rehearsal studios for the Hong Kong Art School who regularly display their work here. Most exhibits are free to enter, although larger productions may require an entry fee. Check out a full itinerary of events on their website.
Location: 2 Harbour Rd, Wan Chai, Hong Kong
Open: Daily from 8am to 11pm
Phone: +852 2582 0200
photo by MGMPANA (CC BY-SA 3.0) modified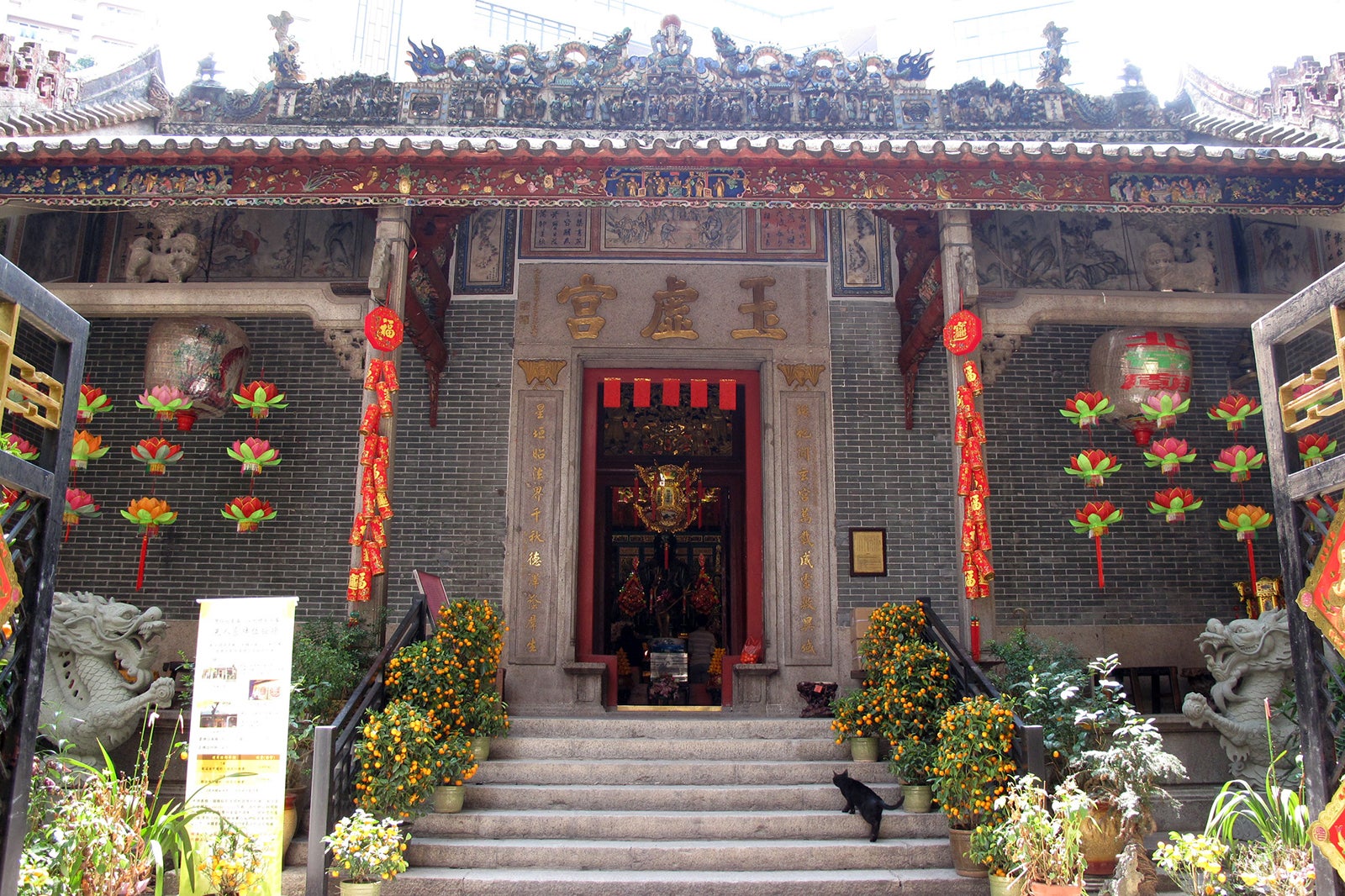 Pak Tai Temple is a small, ornate and atmospheric place of worship that is located on Lung On Street, just off Stone Nullah Lane which leads to Queen's Road high street. Built in the mid-19th century, it makes an interesting place to see how religion still plays a part in the everyday lives of local Hong Kongese.
Inside there's a central altar and plenty of incense burning. Pak Tai Temple was built by local residents in 1863 and is a listed building. The Taoist temple worships Pak Tai, known as Supreme Emperor of the Dark Heaven. Inside the temple, there is a 3-metre copper statue of Pak Tai dating back to the year 1604.
Location: 2 Lung On Street, Wan Chai, Hong Kong
Open: Daily from 9am to 5pm
Phone: +852 2527 0804
photo by Jnzl's Photos (CC BY 2.0) modified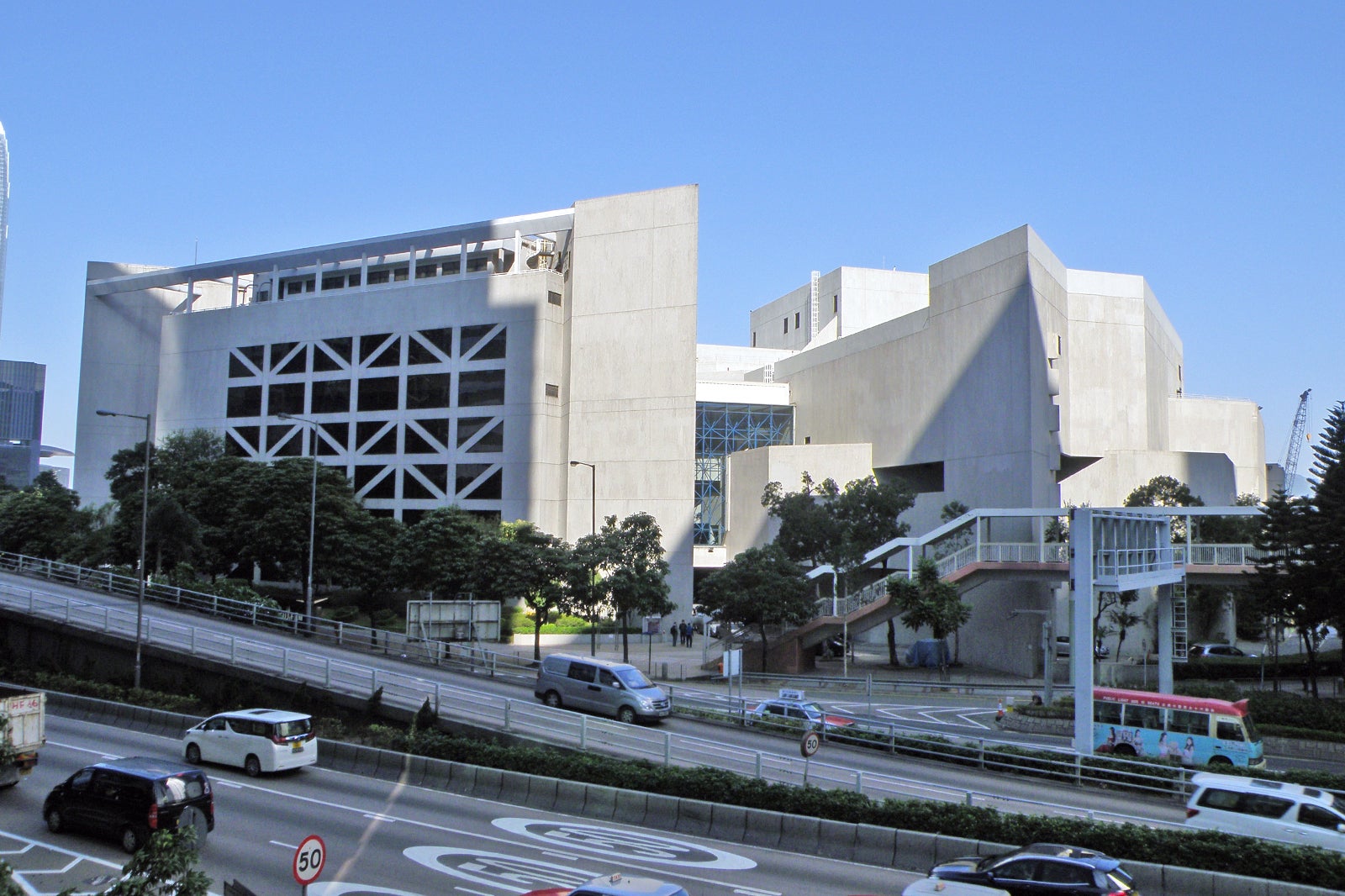 The Hong Kong Academy for Performing Arts
The Hong Kong Academy for Performing Arts is actually a centre for education, but still offers a full schedule of performances for fans of musicals, drama, musical performances and live theatre. Acts are in English and Cantonese. Depending on the day, visitors may be able to see a Broadway musical, a piano recital or a Cantonese opera. Check their website for a full schedule of events.
The best time to check out the Academy for Performing Arts is during the annual Hong Kong International Dance Conference when some of the world's greatest artists come to Hong Kong to perform.
Location: 1 Gloucester Road, Wanchai, Hong Kong
Phone: +852 2584 8500
photo by Exploringlife (CC BY-SA 4.0) modified