5 Great Restaurants on Lantau Island
Where to Eat in Lantau Island
Restaurants in Lantau Island are mostly humble-looking venues that are comparably cheaper than those you'd find on the main island of Hong Kong. From cheap eats at open-air markets to international restaurants at Discovery Bay, there are several good dining venues to fit most people's preference.
Our list of great restaurants on Lantau Island showcases local and world cuisine, including Cantonese, Mediterranean, and British. Some of them stay open until late, doubling as nightlife venues on the island.
Bahce Turkish Restaurant serves authentic kebabs and mezes, as well as fresh spreads and dips to pair with your main dishes. Located close to Mui Wo Ferry Pier, you can enjoy live music on most Fridays, from 9pm onwards.
Drop by in the evening to enjoy views of the surrounding ocean at its al fresco dining section. Most dishes are affordable, making Bahce Turkish Restaurant rather popular among Lantau Island's late lunch crowd.
Location: 19 G/F Mui Wo Centre, 3 Ngan Wan Road, Mui Wo, Lantau Island, Hong Kong
Open: Daily from 11.30am to 10pm
Phone: +852 2984 0222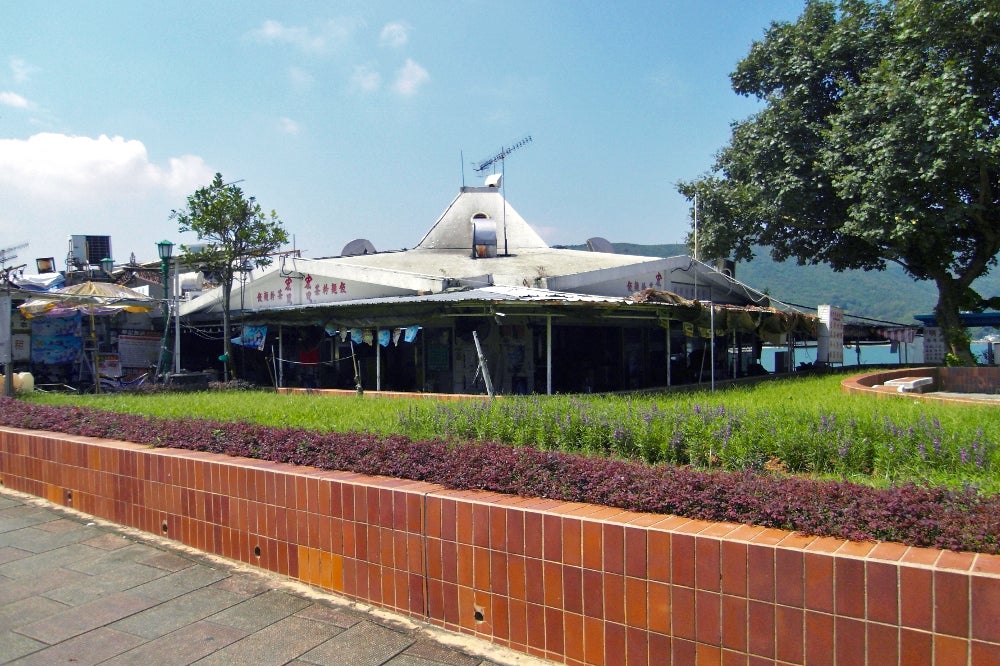 Mui Wo Cooked Food Market
The Mui Wo Cooked Food Market is made up of several open-air restaurants. Many people come here for the fresh seafood, but you'll also find authentic dim sum in the morning, whille rice and noodles are served for lunch and dinner. Located on the main street of Mui Wo, this frills-free dining hub on Lantau Island is a good place to try out good food at reasonable prices.
Location: Mui Wo, Hong Kong
Open: Monday–Saturday from 6am to 2am, Sunday from 6am to midnight
photo by 文子言木 (CC BY-SA 3.0) modified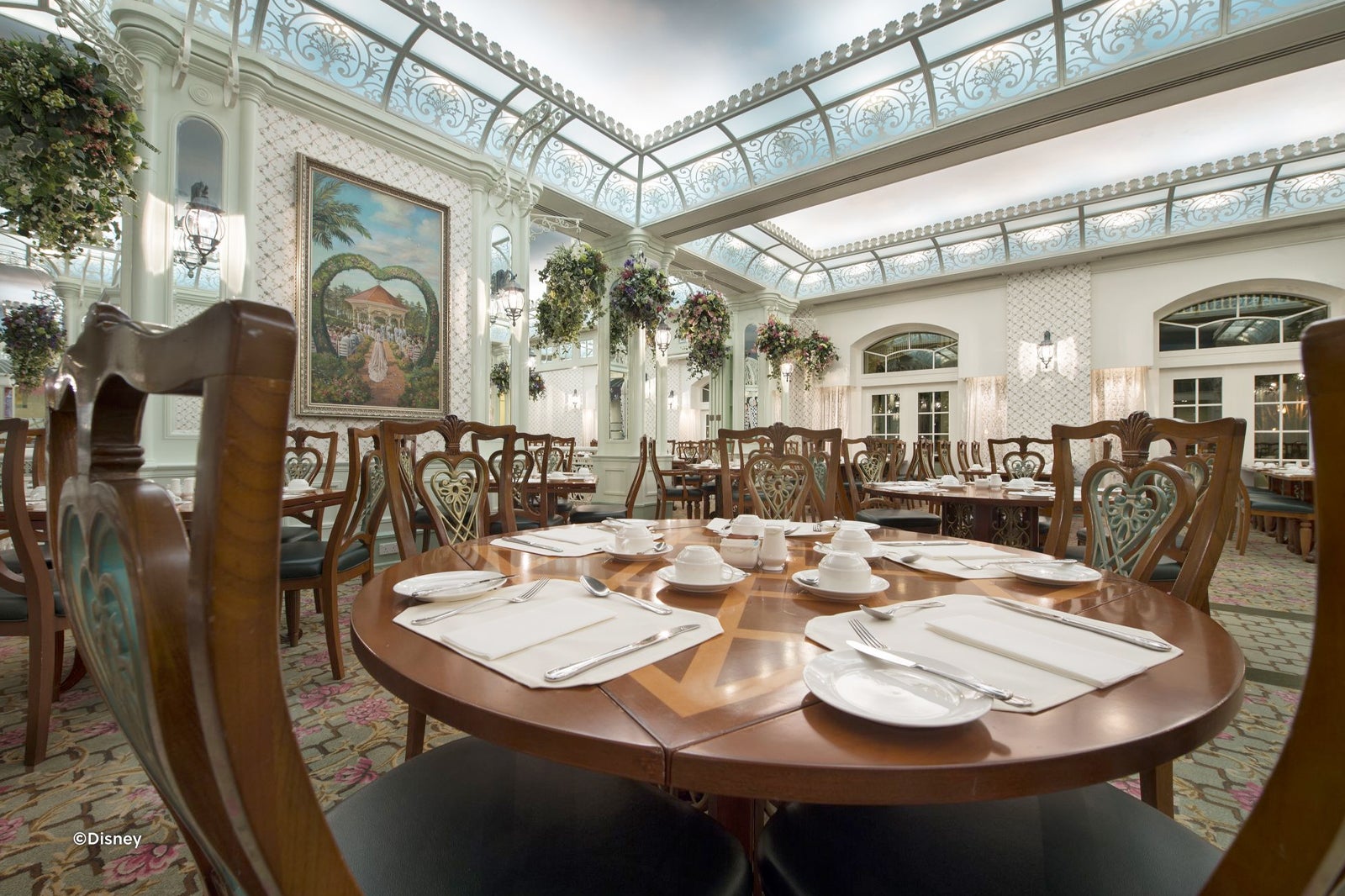 Enchanted Garden Restaurant
Enchanted Garden Restaurant at Hong Kong Disneyland Hotel recreates a Victorian tea parlour and has the added 'wow factor' of introducing Disney characters, who walk through the restaurant to entertain the children. This is a buffet restaurant, and all the food is very well prepared.
You can choose from Chinese, Japanese and western staples – visit in the morning to enjoy an extensive breakfast buffet of artisan breads, dim sum, and its signature Mickey-shaped waffles and pancakes. This family restaurant on Lantau Island is very popular, so it's a good idea to book in advance.
Location: Hong Kong Disneyland Hotel, Hong Kong Disneyland Resort, Lantau Island, Hong Kong
Open: Monday–Friday from 7.30am to 11.30am and from 5.30pm to 10pm, Saturday–Sunday from from 7.30am to 11.30am, 2.45pm to 4.15pm and from 5.30pm to 10pm
Phone: +852 3510 6000
McSorley's Ale House can be found in Discovery Bay, located in the northeastern part of Lantau. It has a pretty nice atmosphere and features a regular program of acoustic folk music, usually on Tuesday nights and weekend afternoons.
You can also watch live Formula One racing action, English Premier League football, as well as cricket and baseball matches at this Irish pub. The menu has Indian and western favourites like fish n' chips, burgers, naan and rice, along with draught beers, ciders, wines and cocktails.
Location: Block B, G/F, D'Deck, Discovery Bay, Hong Kong
Open: Monday–Friday from 3pm to midnight, Saturday–Sunday from 11am to 1am
Phone: +852 2987 8280
China Bear Mui Wo has been the local's go-to for western pub food (shepherd's pie, bangers & mash) and pizza for decades. The restaurant is located on the waterfront next to Mui Wo Pier, offering views over the South China Sea. Happy hours are from 5pm to 9pm, making China Bear Mui Wo a popular spot for sunset dinners and after-work drinks on Lantau Island.
Location: Shop 2&4, G/F, Mui Wo Centre, 3 Ngan Wan Road, Mui Wo, Lantau Island, Hong Kong
Open: Monday–Friday from 11am to 1am, Saturday–Sunday from 8.30am to 1am
Phone: +852 2984 9720