10 Things to Do with Your Family in Bologna
Bologna's Best Family-Friendly Places
Compared to other major Italian cities, Bologna may not offer as much by way of theme parks, waterparks and other common family-oriented attractions. But if you look closer, you'll find that there are plenty of places and things to do that families with even young kids can enjoy in this historical capital of the Emilia-Romagna region.
Parents and cheerful kids can enjoy simple pleasures in the city's family-friendly places. One is wandering through immersive sites such as Piazza Maggiore, the focal point of Bologna and its historical hub. Beyond taking in the views of medieval landmarks, towers and fountains, check out these other fun things to do with your family in Bologna.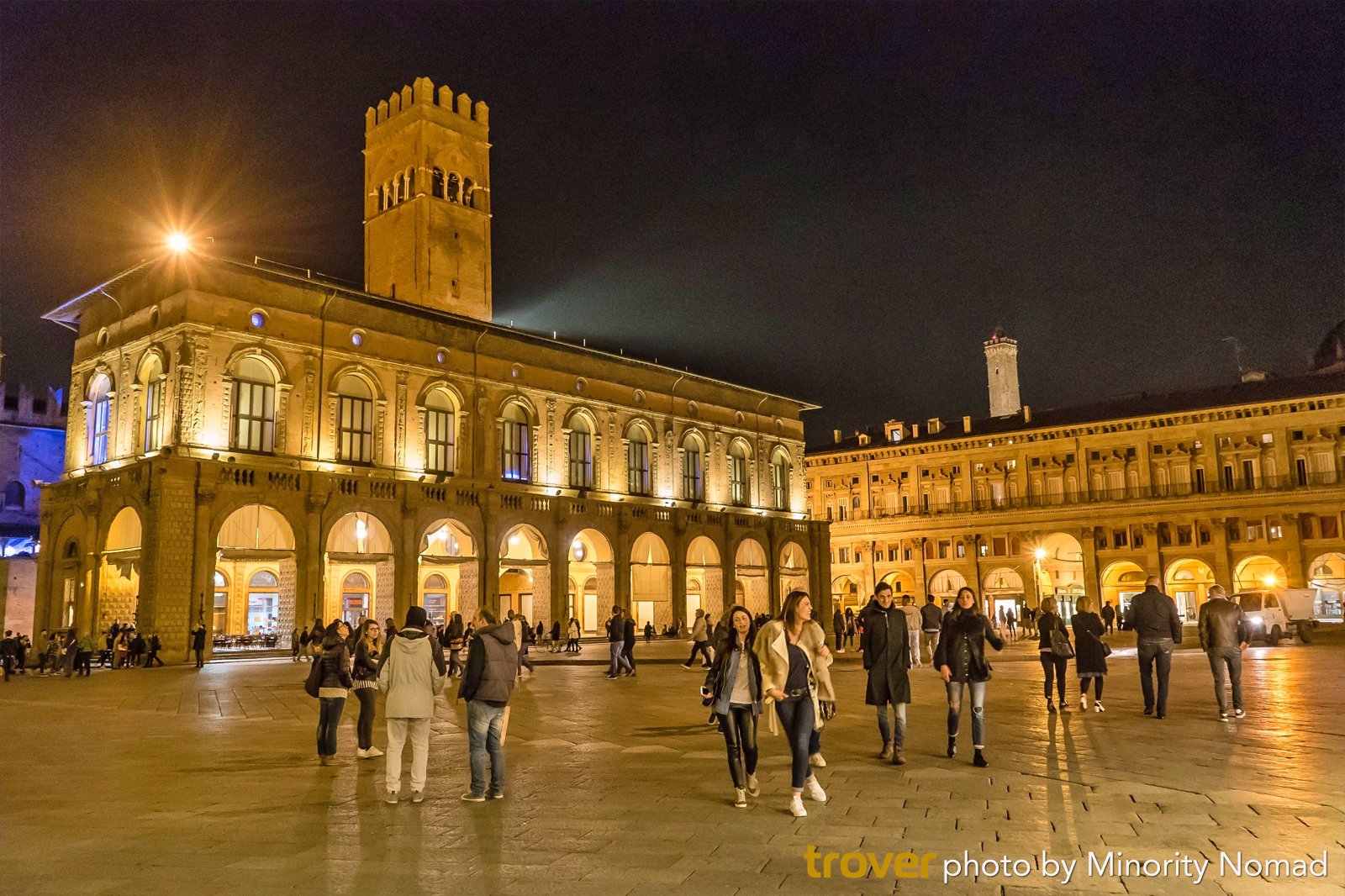 Piazza Maggiore
Bologna's main town square surrounded by great landmarks
Many visitors make Piazza Maggiore their first stop. This town square in the heart of Bologna is where you can get a good feel of the historical city, with the large and neatly tiled square surrounded by some of the city's ancient and important Renaissance landmarks, such as the San Petronio Basilica which dominates the piazza's scene and the Palazzo dei Banchi with its colonnaded façade. Kids will love running freely in the square's open spaces and on its Crescentone platform. You can also explore the 16th-century Fountain of Neptune together and admire its details.
Location: Piazza Maggiore, Bologna, Italy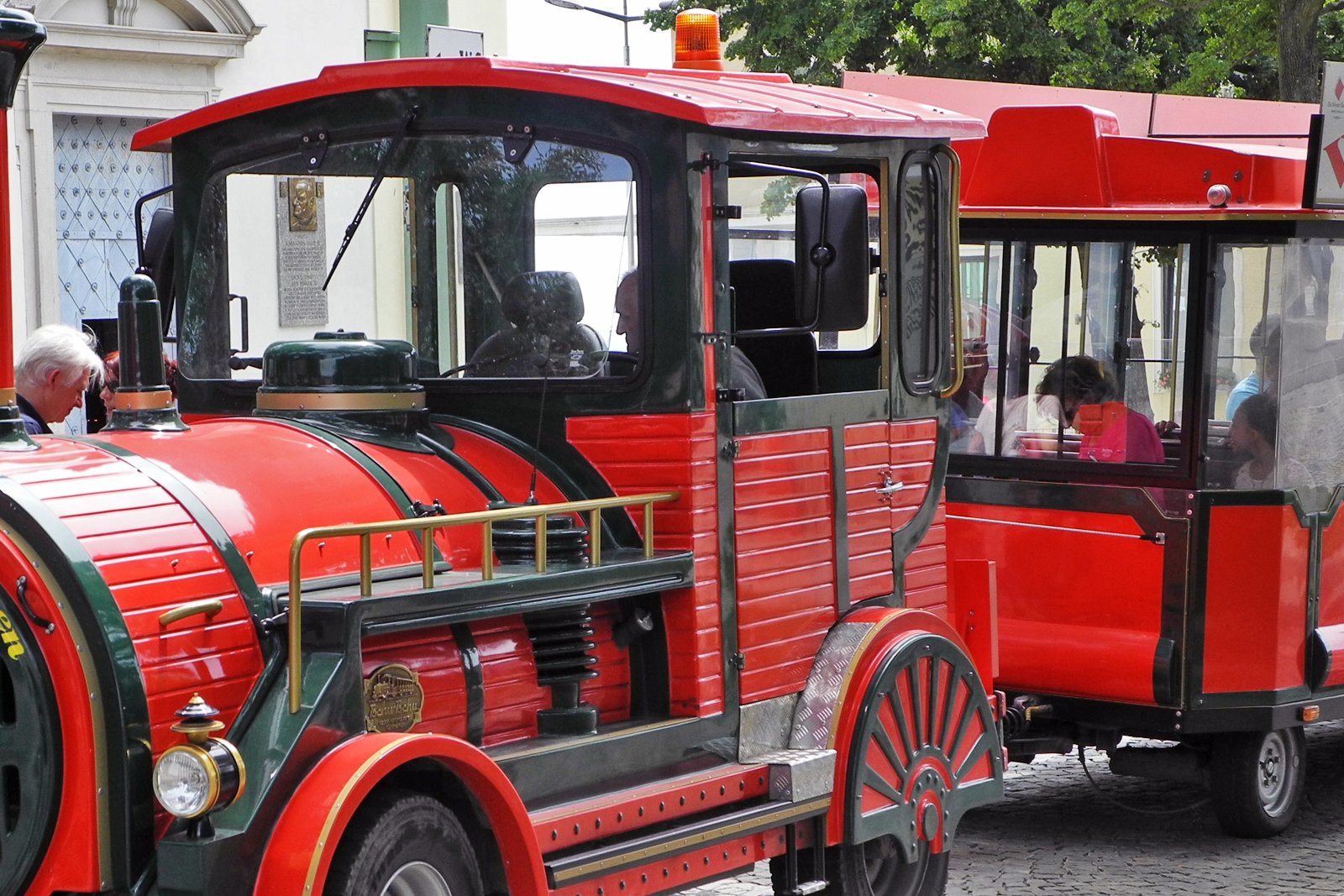 Hop on the San Luca Express
A fun ride through the heart of Bologna
While romantics and grownups can enjoy the scenic forested uphill walk to Bologna's Sanctuary of the Madonna of San Luca, families with kids may opt for this more exciting and convenient way. The little red San Luca Express train bus has headphones on every seat that you can use to guide you through the tour. The ride from downtown and up to the basilica takes around half an hour. Some parts of the route are bumpy and others are very steep, which simply adds to the thrill of the ride.
Location: Piazza Maggiore, 1, 40128 Bologna, Italy
Open: Daily from 9.30 am to 4.30 pm
Phone: +39 349 347 1214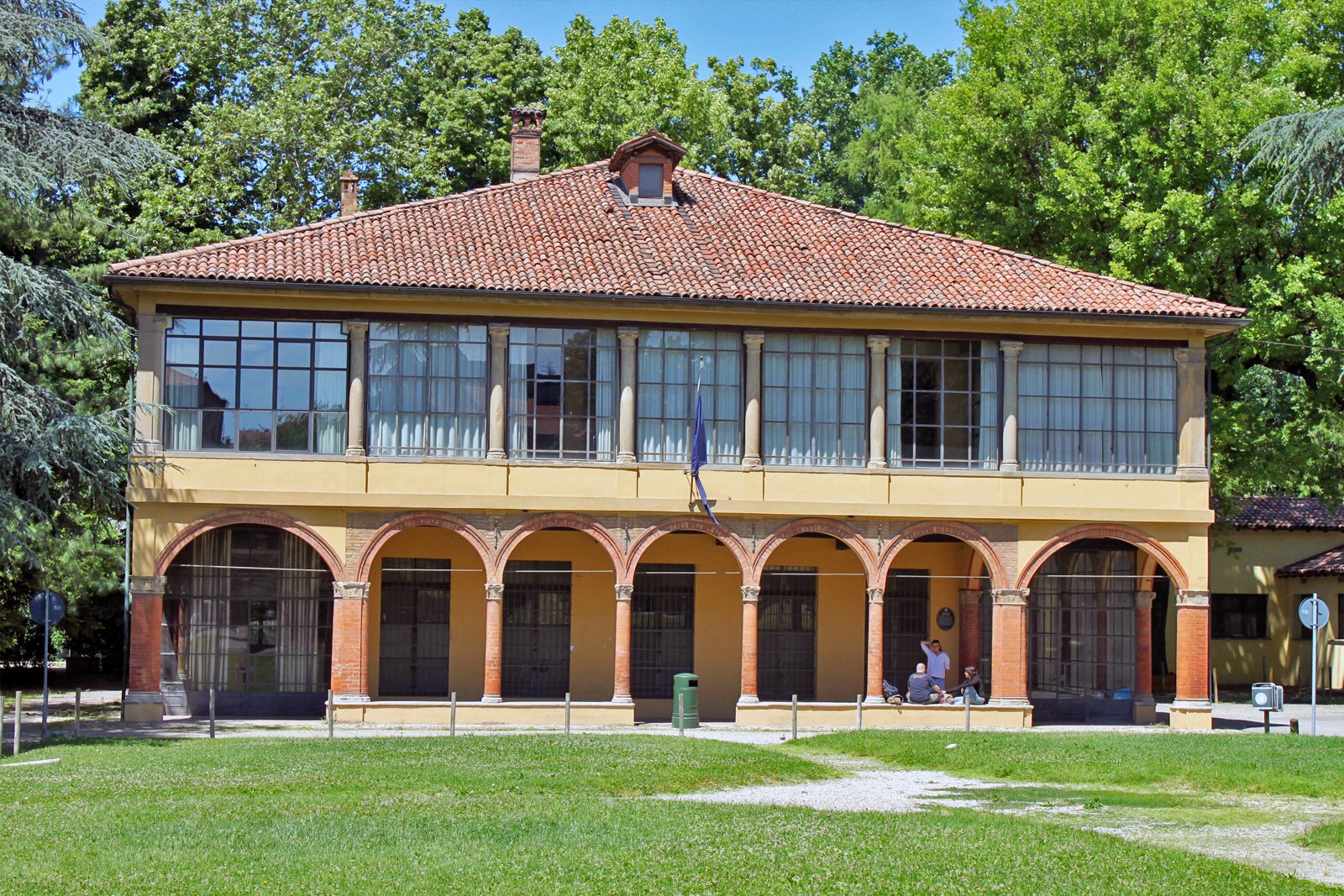 Orto Botanico botanical gardens
One of the oldest botanical gardens in Europe
As one of the green oases in the heart of Bologna, the Orto Botanico gardens at the University of Bologna offers families a relaxing walk while admiring nature's artistry. The gardens are free to enter, and can be a good place to escape from the summer heat. Kids can explore the tropical rainforest house with its unique herbs, as well as a cactus house and one with carnivorous plants. Some herb specimens even date back to the 16th century, during the establishment of the gardens by Bologna's Civic Senate.
Location: Via Irnerio, 42, 40126 Bologna, Italy
Open: Monday – Friday from 8 am to 3 pm, Saturdays from 8 am to 1 pm (closed on Sundays)
Phone: +39 051 20 91280
photo by Carlo Pelagalli (CC BY-SA 3.0) modified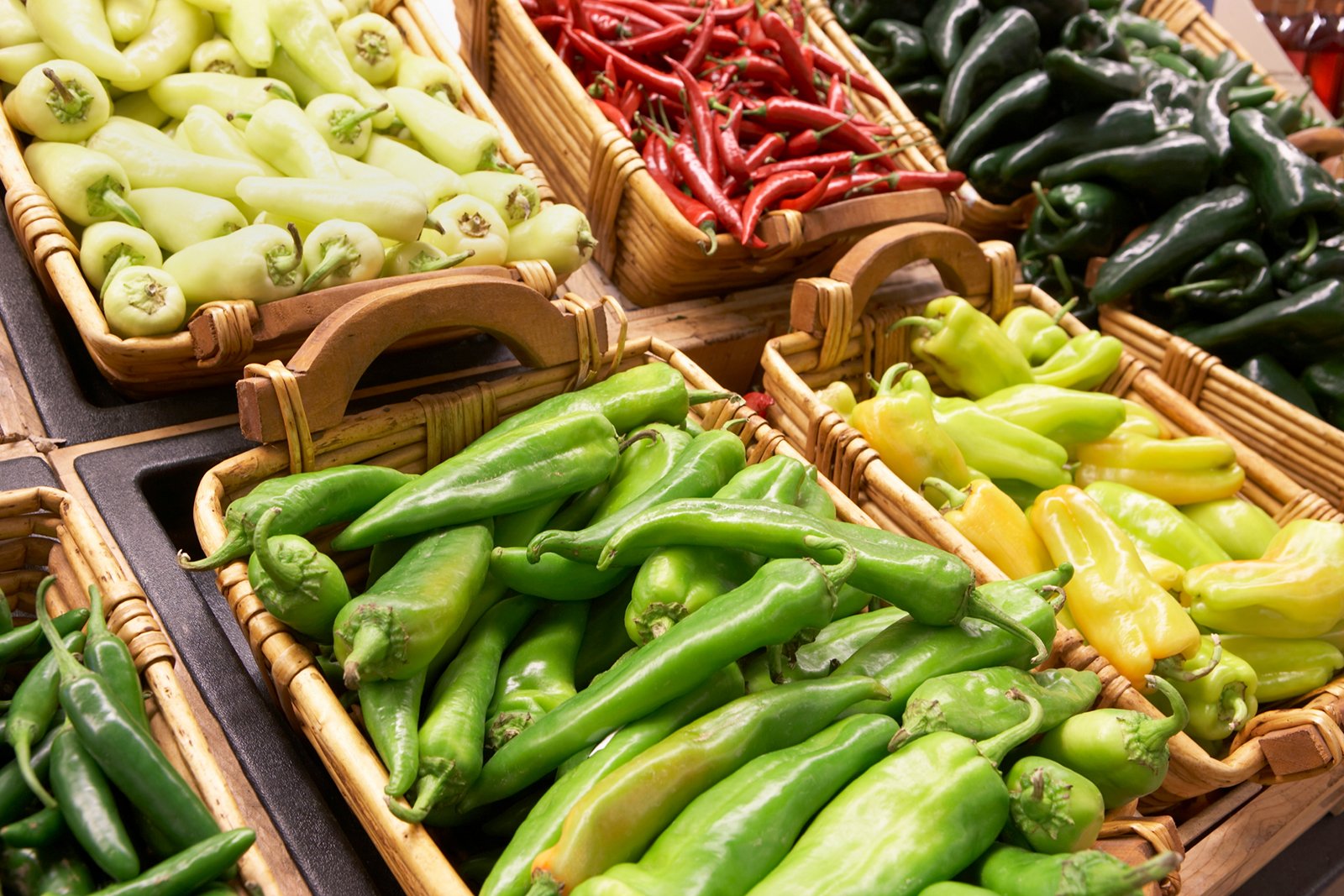 FICO Eataly World
A world of gastronomical delights
Bologna is best known as a food destination, and this "theme park" epitomises just that. FICO Eataly World is Italy's largest food-themed exhibition space, spanning 10 hectares, and often requiring an onsite rentable bike to get around conveniently. Agricultural exhibits showcase the production of foods and drinks, and, for kids, there are 6 educational rides and multimedia displays themed around food sustainability and how famous dishes are made. While mum and dad check out the fine wines, youngsters will find the dessert sections and pizza-making demos irresistible.
Location: Via Paolo Canali, 8, 40127 Bologna, Italy
Open: Daily from 10 am to 12 am
Phone: +39 051 002 9001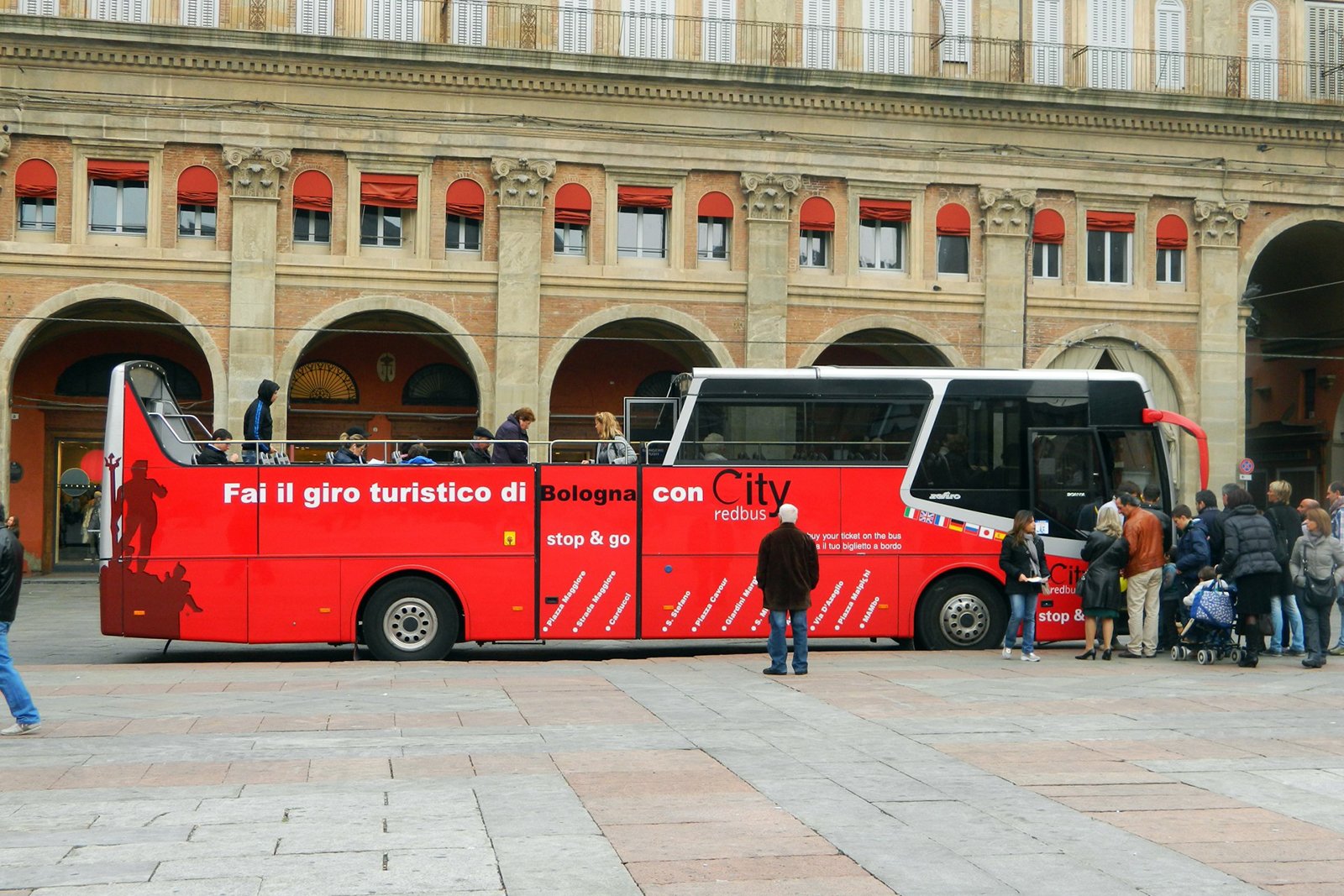 Ride the City Red Bus
Fun open-deck bus ride through Bologna
Comfy and fun, this bus ride is a great way to enjoy sightseeing in Bologna. The City Red Bus is operated by the same company behind the San Luca Express train bus, similarly fitted with headphones that you can put on to guide you through the historical sites and areas along the route. The top open deck allows for great photo opportunities, with uninterrupted views of Bologna's landmarks and gardens. Be ready with appropriate sun protection and drinking water in the summer. Tickets are around €14 for adults and half that for kids.
Location: Via di Saliceto, 3, 40128 Bologna, Italy
Phone: +39 366 616 1319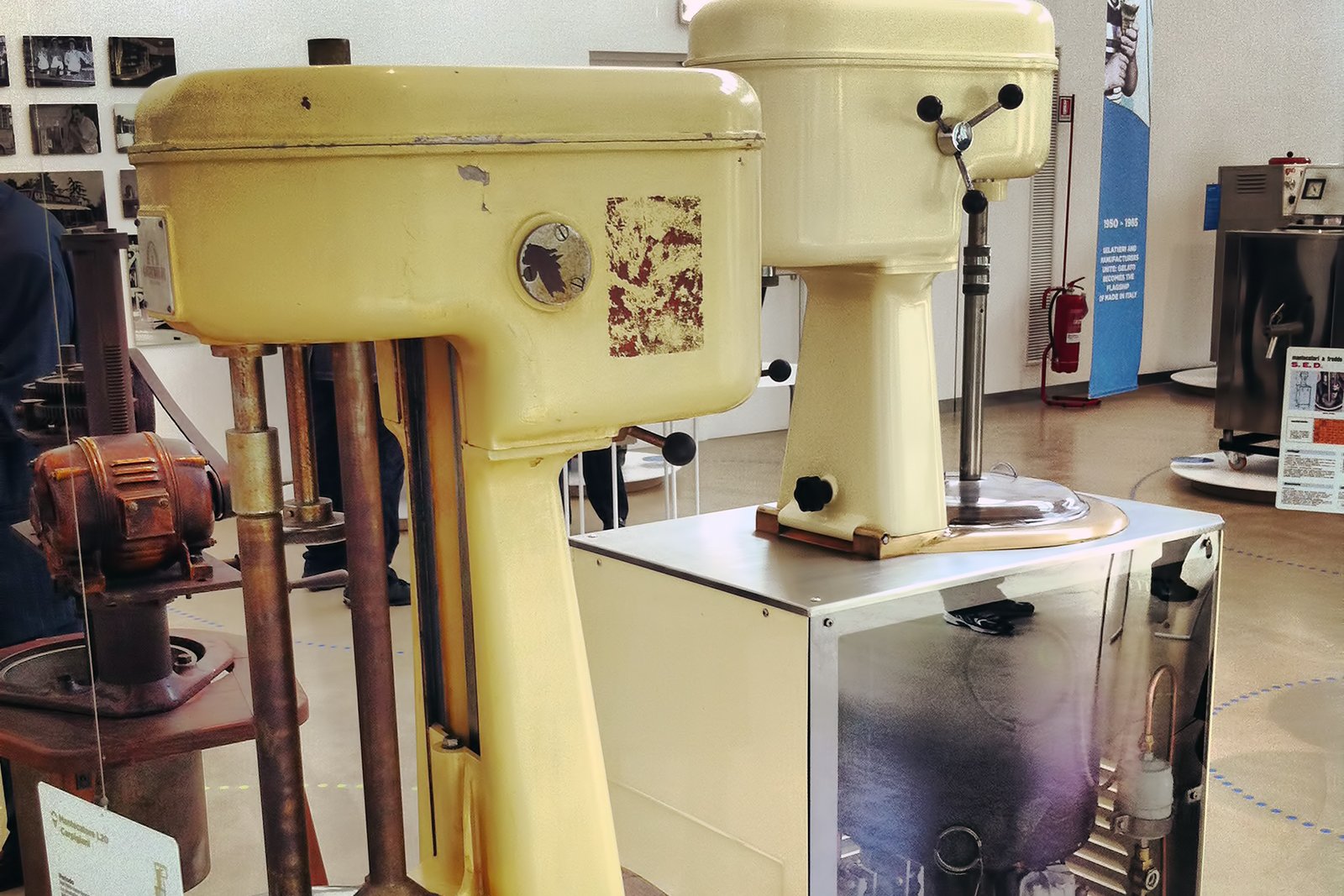 Gelato Museum
Delightful emporium of sweet treats
The Carpigiani Gelato Museum is clearly all about gelato, offering an interesting tour through the past and current of the world-famous Italian dessert. The showroom showcases various exhibits such as historical apparatuses used in making gelato, up to modern machines using the latest technology, alongside multimedia presentations and historical photos. Guided tours and pre-booked "gelato lab" workshops are available. Museum tickets are around €5 and free for kids under 3. Your visit includes a small cup of gelato with a mix of flavours.
Location: Via Emilia, 45, 40011 Anzola dell'Emilia, Bologna, Italy
Open: Tuesday – Saturday from 9 am to 6 pm
Phone: +39 051 650 5306
photo by #inEmiliaRomagna (CC BY-SA 2.0) modified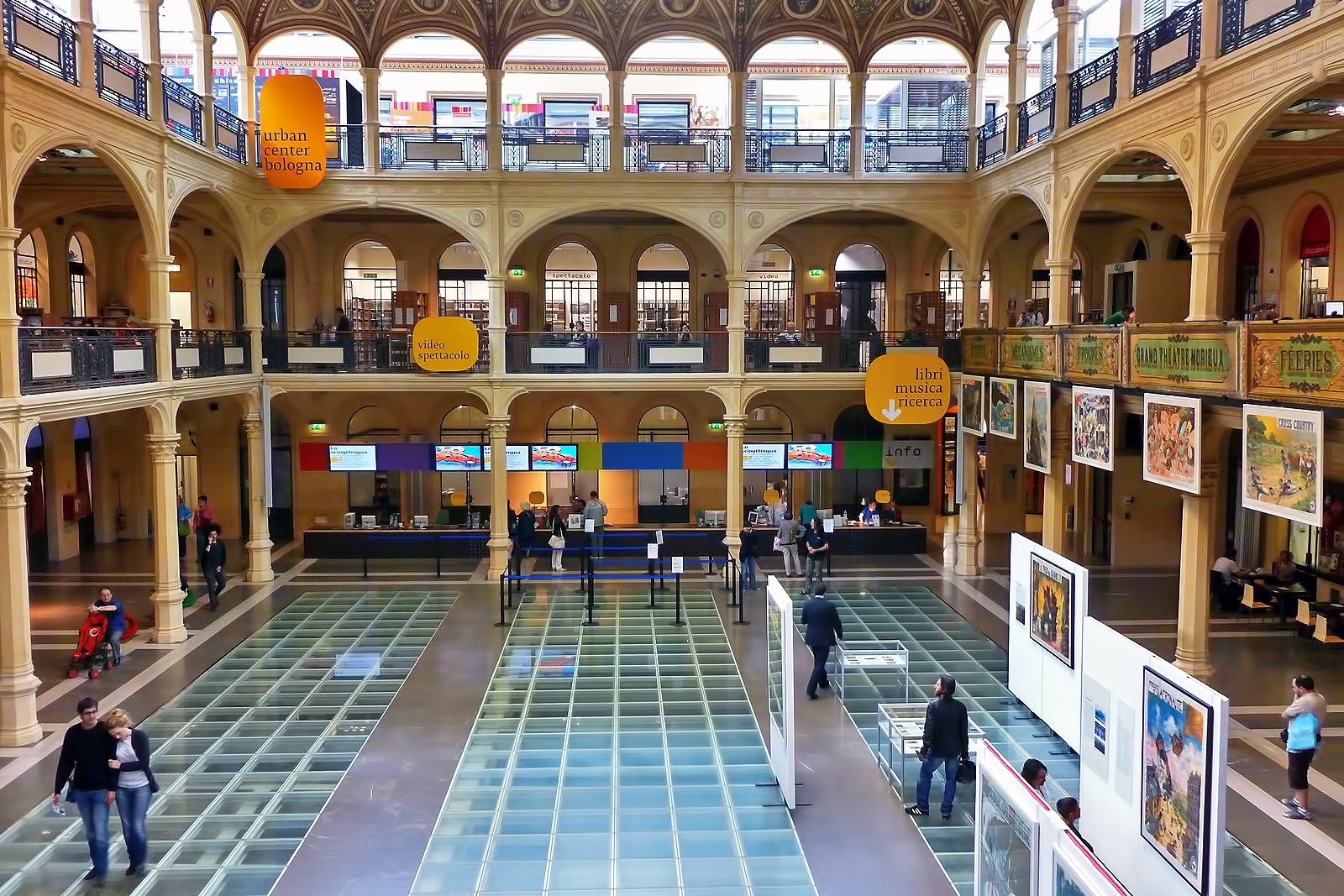 Biblioteca Salaborsa
Bologna's fun public library
Formerly a stock exchange, this public library at the corner of Bologna's town square is an interesting deviation from sightseeing. Warm, welcoming, and naturally quiet, Salaborsa is free to visit, and can be a good go-to spot to beat the heat with fancy seats and plenty of stuff to read. As you enter its immense hall, look up to admire its amazing ceiling, which itself is easily worth the visit. Uniquely, you head downstairs to discover an archaeological site that's filled with ancient Roman ruins.
Location: Piazza del Nettuno, 3, 40124 Bologna, Italy
Open: Tuesday – Saturday from 10 am to 8 pm, Mondays from 2.30 pm to 8 pm, Saturdays from 10 am to 7 pm
Phone: +39 051 219 4400
photo by Lorenzo Gaudenzi (CC BY-SA 3.0) modified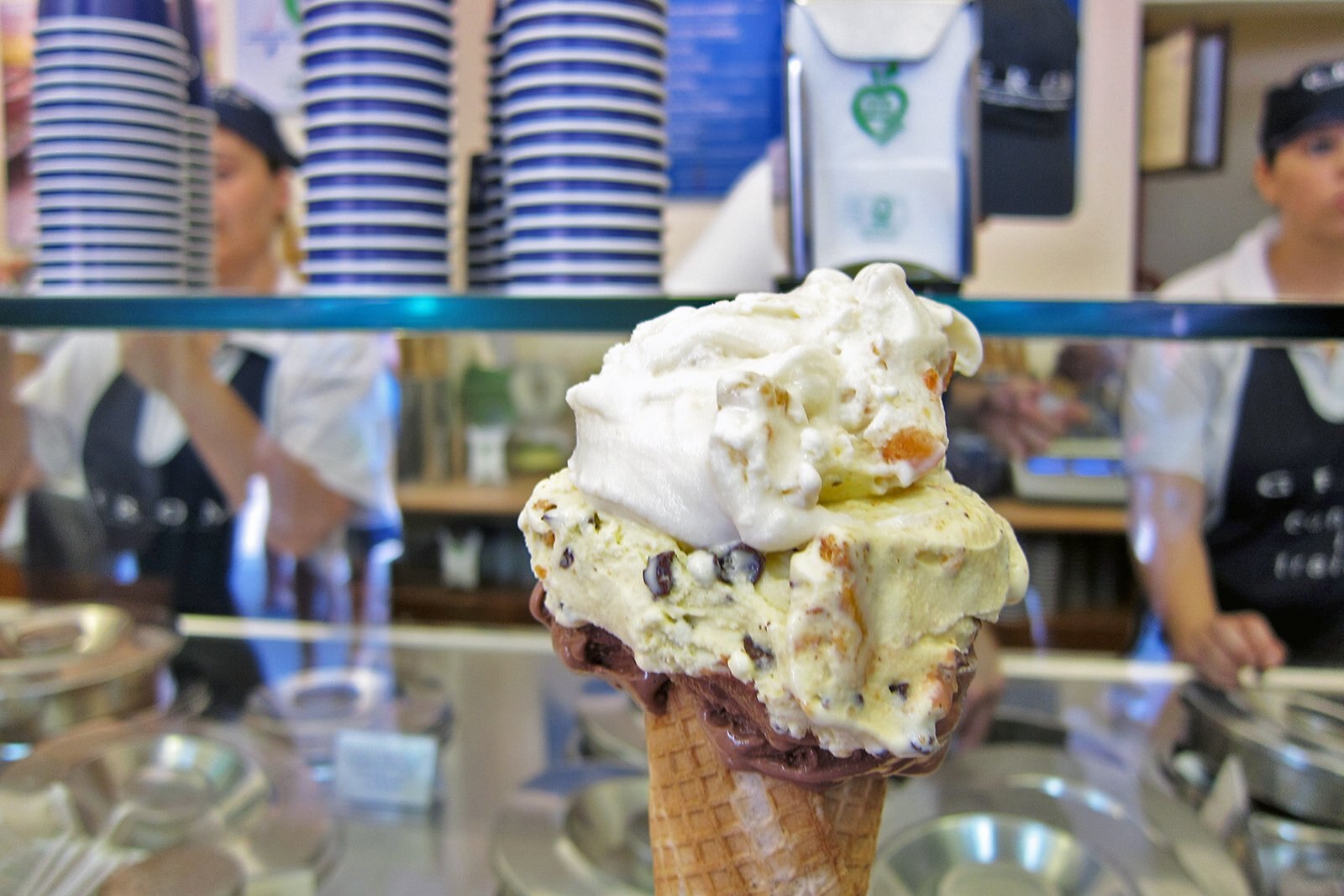 Find a cremeria for gelato
Find and share your most favourite flavours
There is no shortage of great gelaterias and cremerias (creameries) around downtown, but you can be sure to find a good variety of flavours at some of the most popular ice cream spots. These include Cremeria Cavour on Piazza Camillo Benso Conte di Cavour, Cremeria Funivia on Via Porrettana, and Cremeria Santo Stefano along the complex of Bologna's Seven Churches. Besides creamy gelato for around €2, you can also try their cold and refreshing tropical fruit sorbets.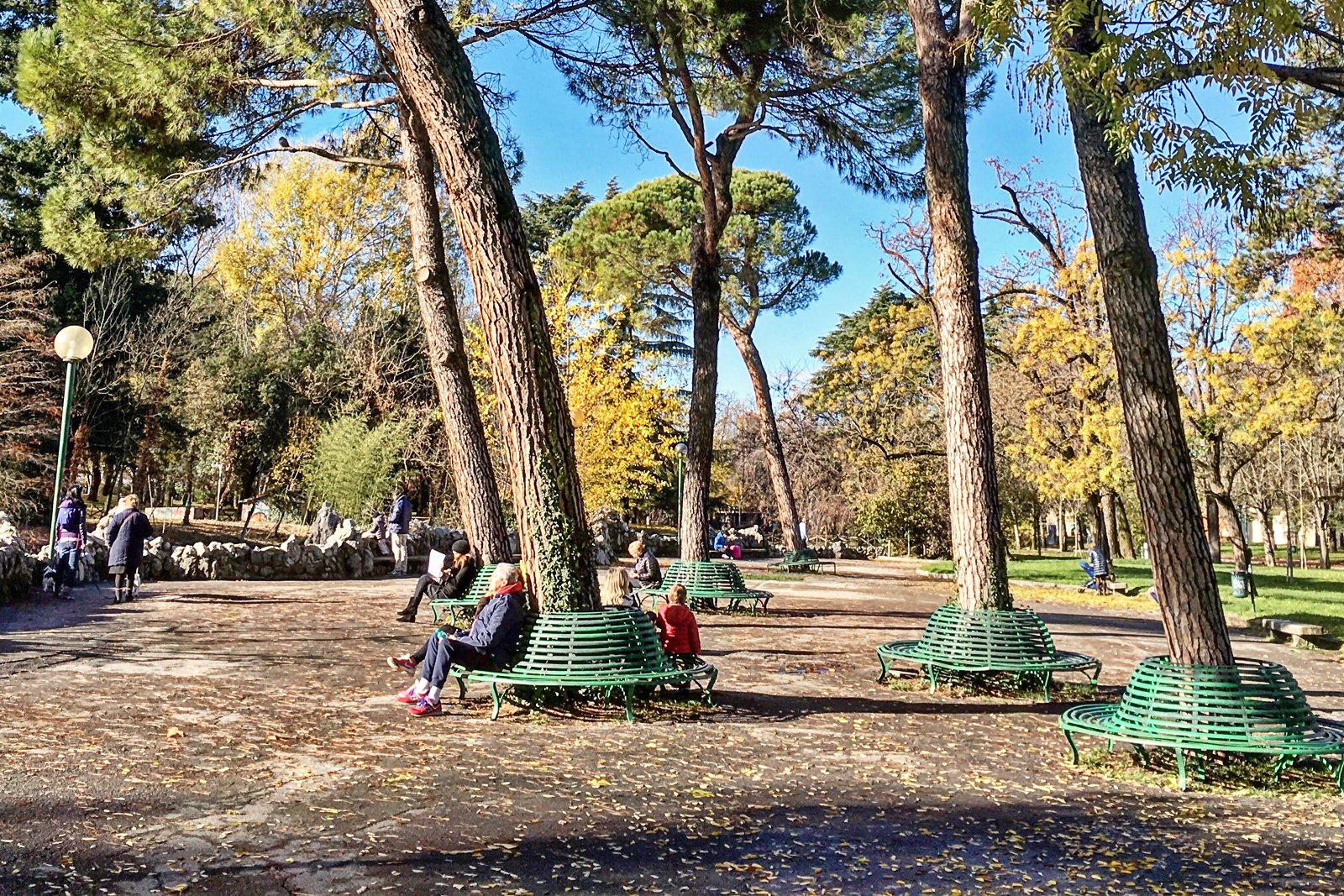 Giardini Margherita
Bologna's green oasis
This public park south of Bologna's Piazza di Porta Santo Stefano offers families a cool escape away from the traffic and busy city scenes. The 26-hectare park features a beautiful lake surrounded by vast green lawns, cypress and oak groves, and tree-lined pathways. There's plenty of space where the kids can freely run and play, and they can have fun spotting tortoises in the lake and birds in the trees throughout the park. Both locals and visitors can enjoy picnics with ample shade.
Location: Piazza di Porta Santo Stefano, 40136 Bologna, Italy
photo by Lorenzov79 (CC BY-SA 3.0) modified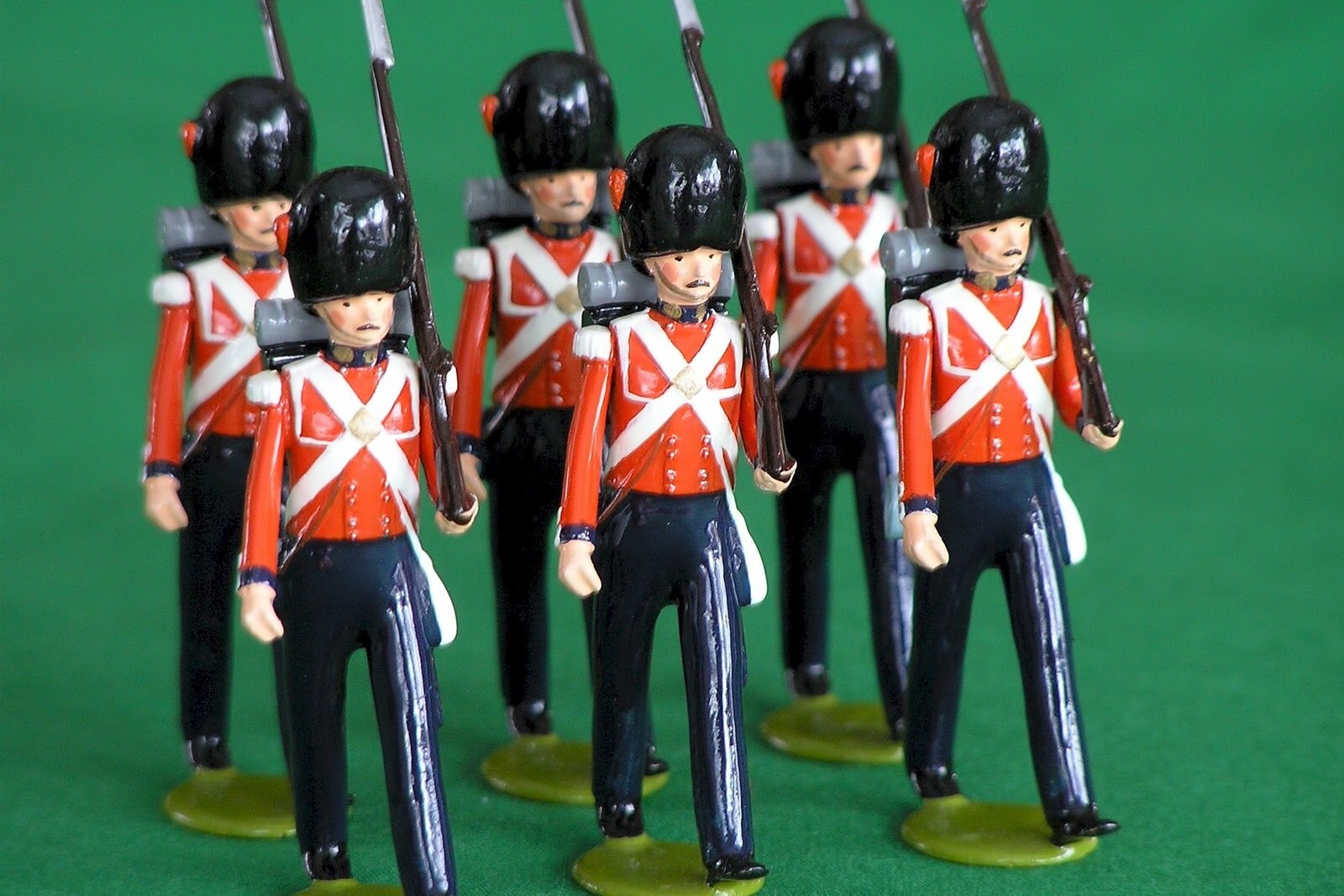 Toy Soldier Museum
Classical childhood memories
Housed in a historical villa that's now also a public medical centre, the Museo Storico del Soldatino (Toy Soldier Museum) takes you back in time through its exhibits of old and rare scale models and toys, dominantly showcasing toy soldiers. The museum is within a half-hour drive south from downtown Bologna, and is free to visit. There are well over tens of thousands of small pieces, made from various materials known in history ranging from paper, wood, metal, and plastic. Some toy sets originate from as far away as France and Russia.
Location: Villa Mazzacorati, Via Toscana, 19, 40141 Bologna, Italy
Open: Monday – Saturday from 8.30 am to 12.30 pm, Sundays from 10.30 am to 12 pm
Phone: +39 374 385 7021