10 Free Things to Do in Milan
How to Make the Best of Milan on a Small Budget
Milan has all the extravagance that typically comes with being one of the world's famous fashion capitals. However, the city also offers plenty of good sights and experiences that even the most budget-conscious of travellers can enjoy. We've dug down beneath the glitzy surface of this chic metropolis and picked some of the best, with visitors on a tight budget in mind.
Any Italian city can be as high-priced as you want it to be, and the same goes for Milan. Here, we show you that you can enjoy Milan's wonderful sights at little to no expense. For starters, you can save a lot on getting around by simply walking – most central attractions are within short distances of each other. The question we're answering is what there is to see once you've walked there.
1
Admire art and history at Milan's civic museums
Free access at certain times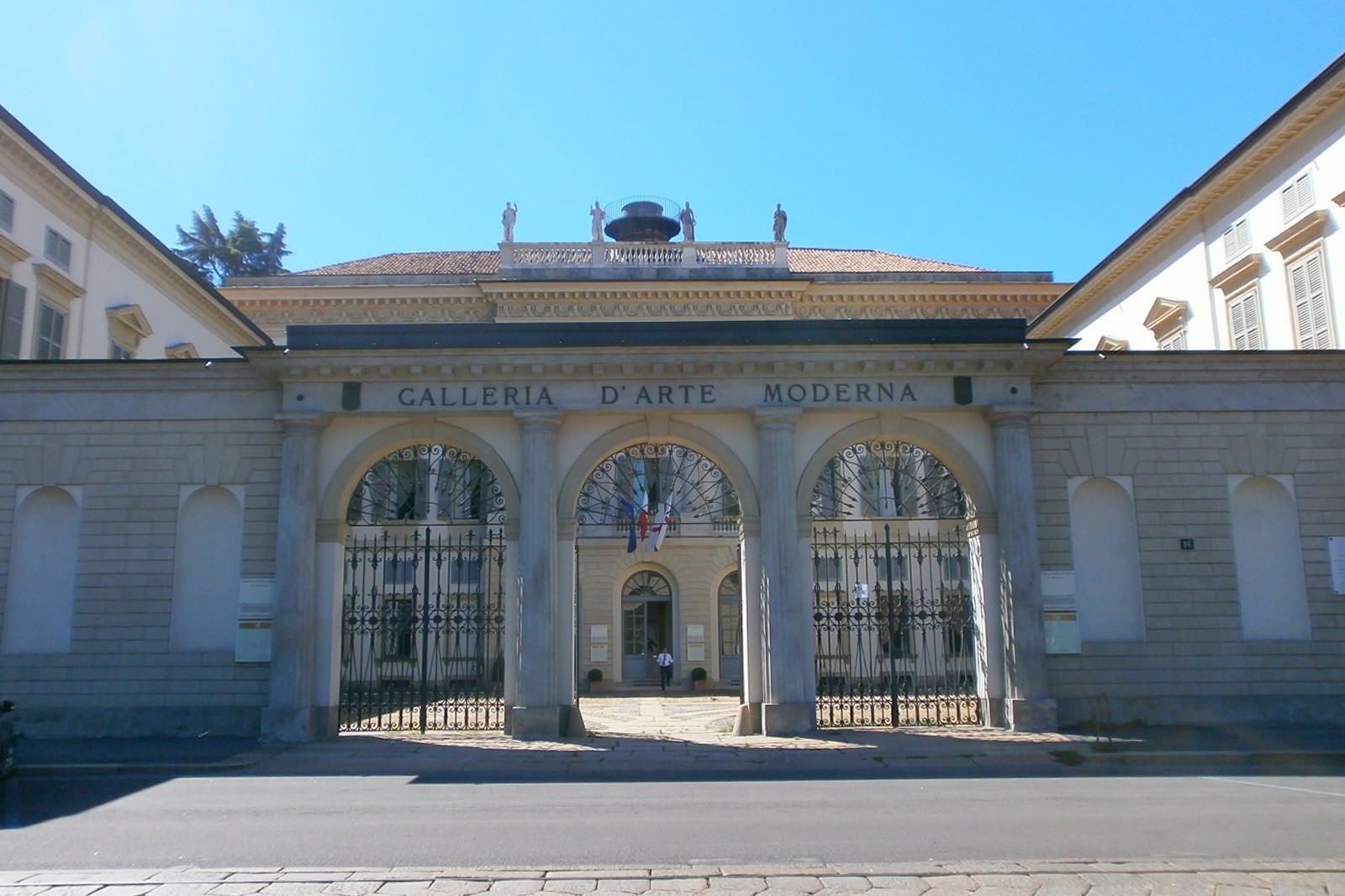 In 2014, Italian authorities introduced the initiative for free public access to a selection of museums on the first Sunday of each month. In Milan, some of the notable sites which follow this rule include the Modern Art Gallery of Milan, the immense Pinacoteca di Brera library, Milan's Museum of National History, and the Civic Aquarium on Viale Gadio. On any other day, most of the museums have free access an hour prior to their closing times (generally 5pm). Others offer free entry after 2pm on Tuesdays or Fridays.
photo by Stefano Stabile (CC BY-SA 3.0) modified
2
See mosaics at Milan's city churches
Some hidden in plain sight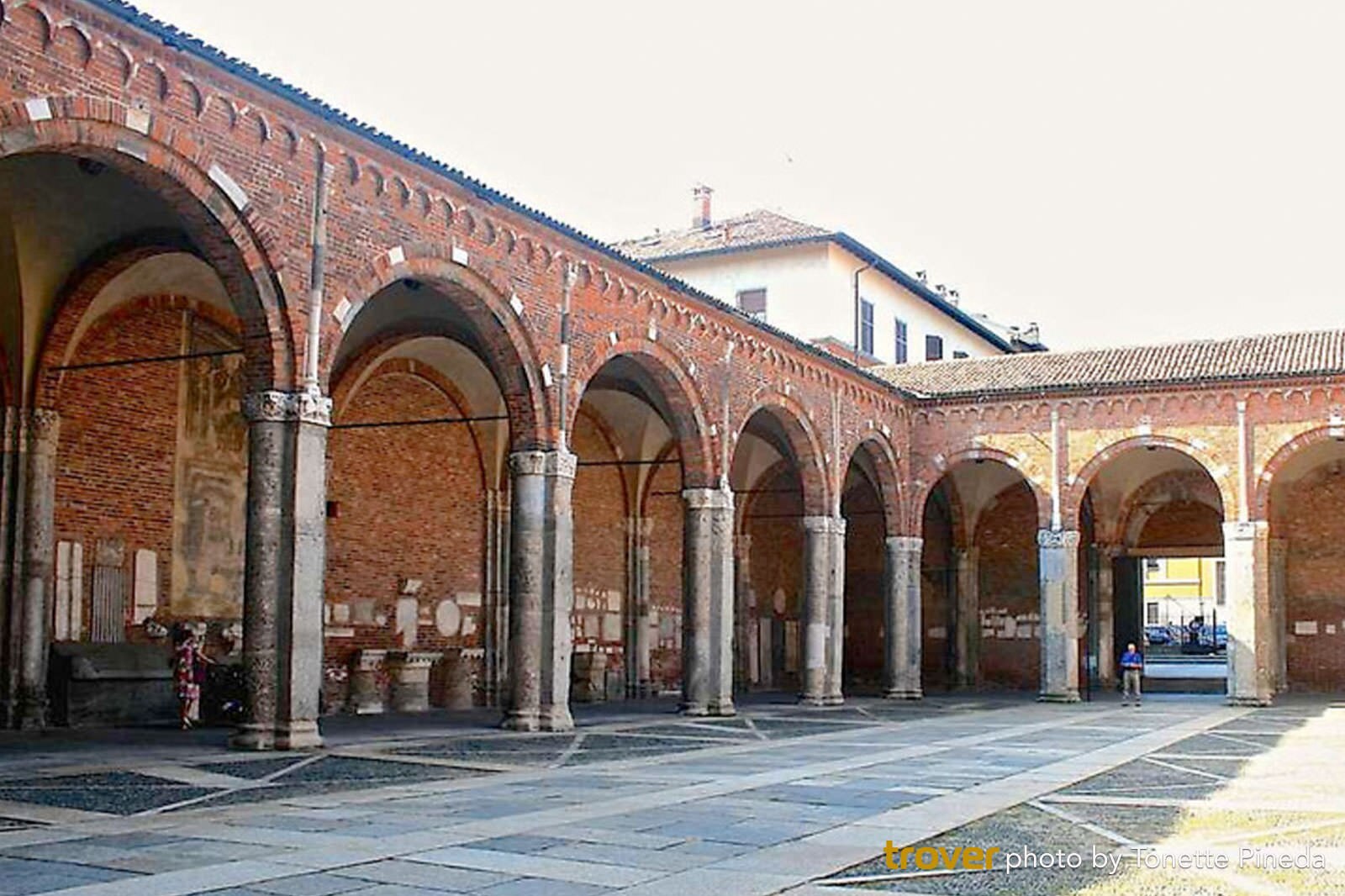 People usually miss some of Milan's small churches downtown as they are cramped together among rows of cafés and fashion boutiques. Most are worth checking out for their historical architecture and Renaissance interiors and, more importantly, most are completely free to visit. This includes the more notable ones like the basilicas of Sant'Ambrogio and San Simpliciano. Just make sure you come in appropriate attire (no short-cut shirts or trousers) or they won't let you in. The home of da Vinci's The Last Supper, Santa Maria delle Grazie, is free to access, although tickets are required for entering the refectory.
3
Window-shop at Galleria Vittorio Emanuele II
Pleasant walks through glitzy arcades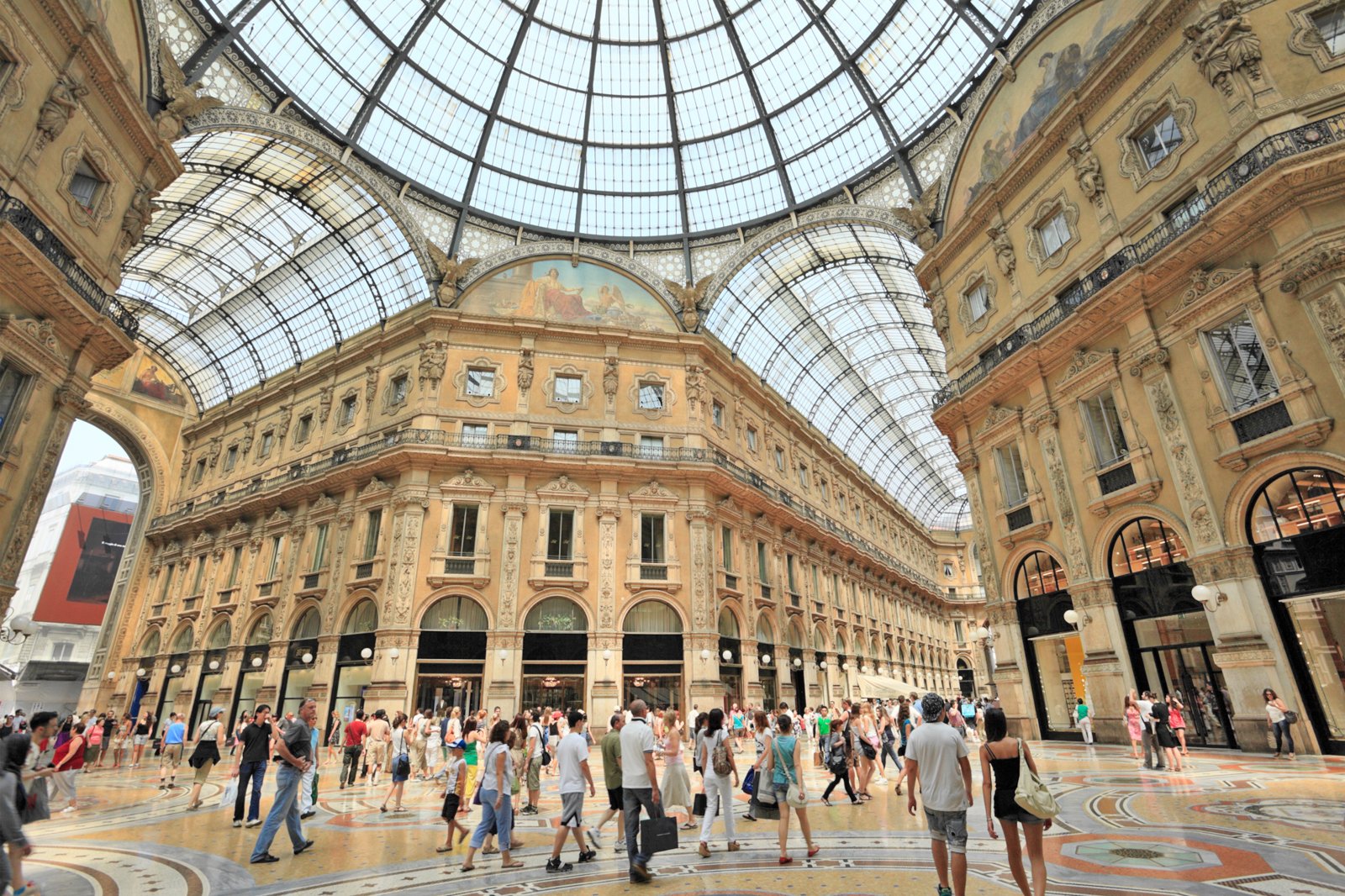 After admiring the grandeur of the Duomo cathedral from its plaza, next you can stroll directly into the Galleria Vittorio Emanuelle II shopping mall next door. The so-called "world's oldest mall" houses famous luxury brands and high fashion labels like Louis Vuitton, Chanel, and Prada. You don't need to break the bank here, though. Enjoying a pleasant walk – and taking photos – under the glass-roofed galleria and its glass dome is totally free. It's equally enchanting in the evening, with the shops' subtle lighting.
Location: Piazza del Duomo, Milan, Italy
Phone: +39 02 8846 3700
4
Feel like a duke at Sforza Castle
A fortress filled with art and history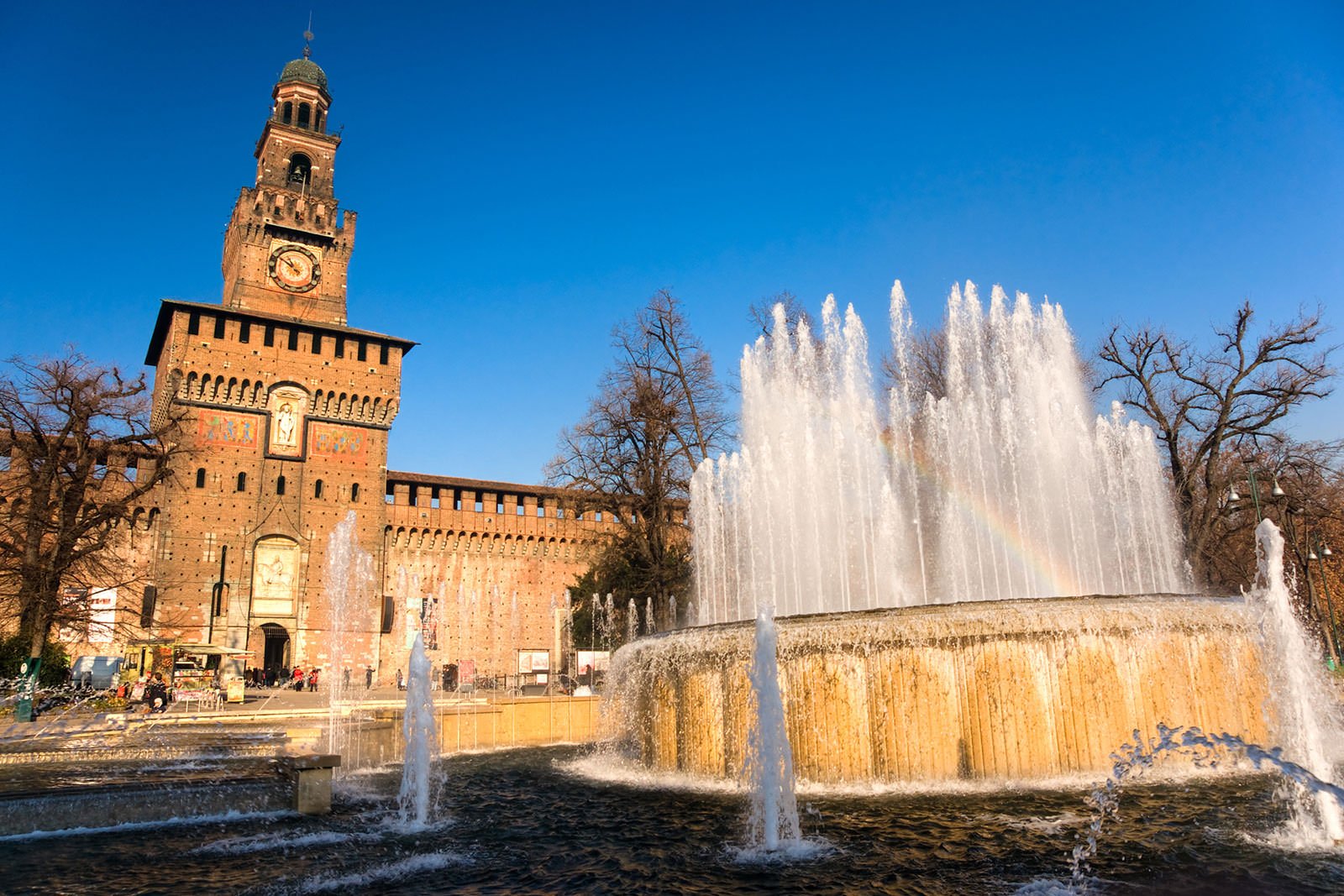 This prominent fortress that the Duke of Milan built in the 15th century has lovely garden grounds lined by pathways that you can freely roam. Inside, it houses multiple civic museums with beautiful exhibits, such as an Egyptian museum and a museum of musical instruments. Exploring all of it would require around half a day but, if you're pressed for time and budget, you can make use of its free access from 4.30pm daily, or after 2pm every Tuesday.
Location: Piazza Castello, Milan, Italy
Open: Tuesday – Sunday from 9 am to 5.30 pm
Phone: +39 02 8846 3700
5
Feed the ducks at Parco Sempione
Milan's green space for all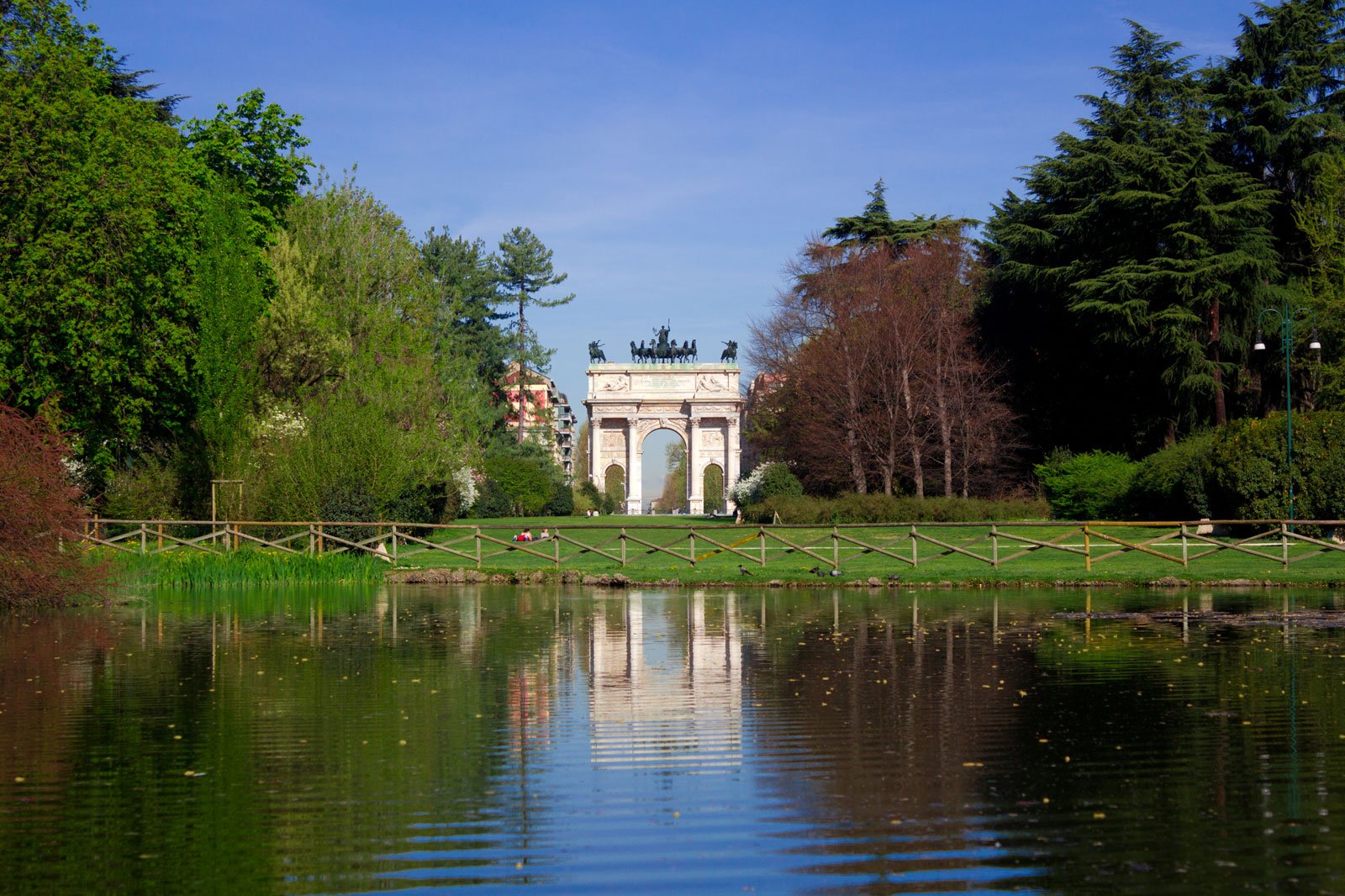 You can find this vast green space right behind Sforza Castle. Parco Sempione is worth the visit if you're looking for a free respite from Milan's downtown crowds. Quiet garden strolls through connecting pathways in the beautiful grounds lead you to artificial lakes and fountains, an aquarium, and a library, all within the park grounds and free to visit. If you're willing and have around €5 to spare, the Torre Branca at the centre of the park is a steel tower that offers sweeping cityscapes from the top.
Location: Piazza Sempione, 20154 Milan, Italy
Open: Daily from 6.30 am to 9 pm
Phone: +39 028 846 7383
6
Admire nature's artistry at Brera Botanical Garden
A tranquil 18th-century garden in the heart of Milan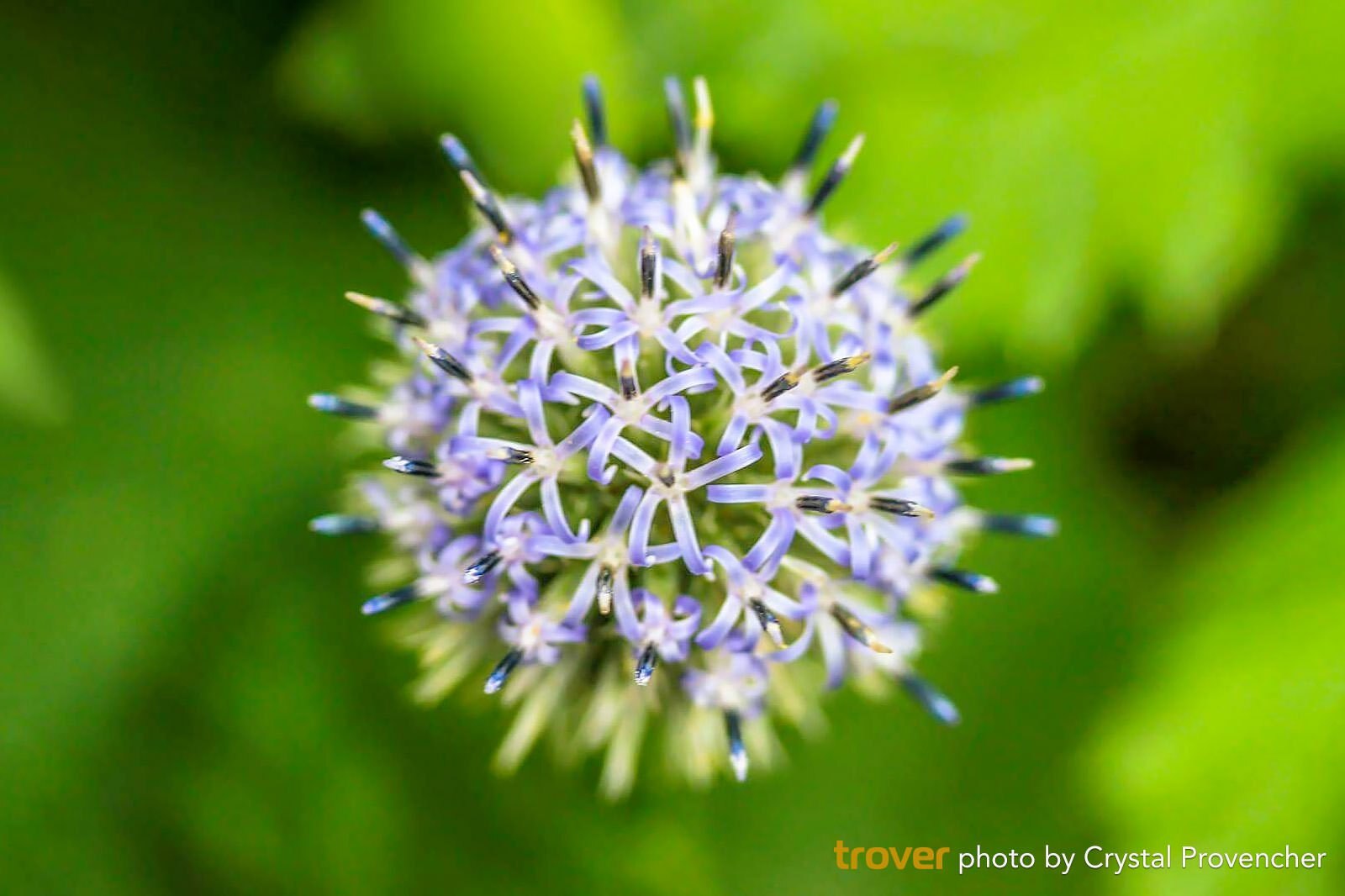 Cultivated by Jesuit priests in the 16th century, these botanical gardens offer a tranquil walk under the leafy shade of ancient trees with flowerbeds and water features. It may be compact, but it's worth the visit if you're interested in exotic species, or simply looking for a cool escape from Milan's city crowd. The Orto Botanico di Brera (Brera Botanical Garden) has preserved much of its historical layout. A few recent restorations made it accessible and free for all, including for visitors requiring wheelchair access.
Location: Via Brera, 28, 20121 Milan, Italy
Open: Monday – Saturday from 10 am to 6 pm (closed on Sundays)
Phone: +39 025 031 4683
7
Stroll down the Navigli canals
Milan's lovely waterways, free to roam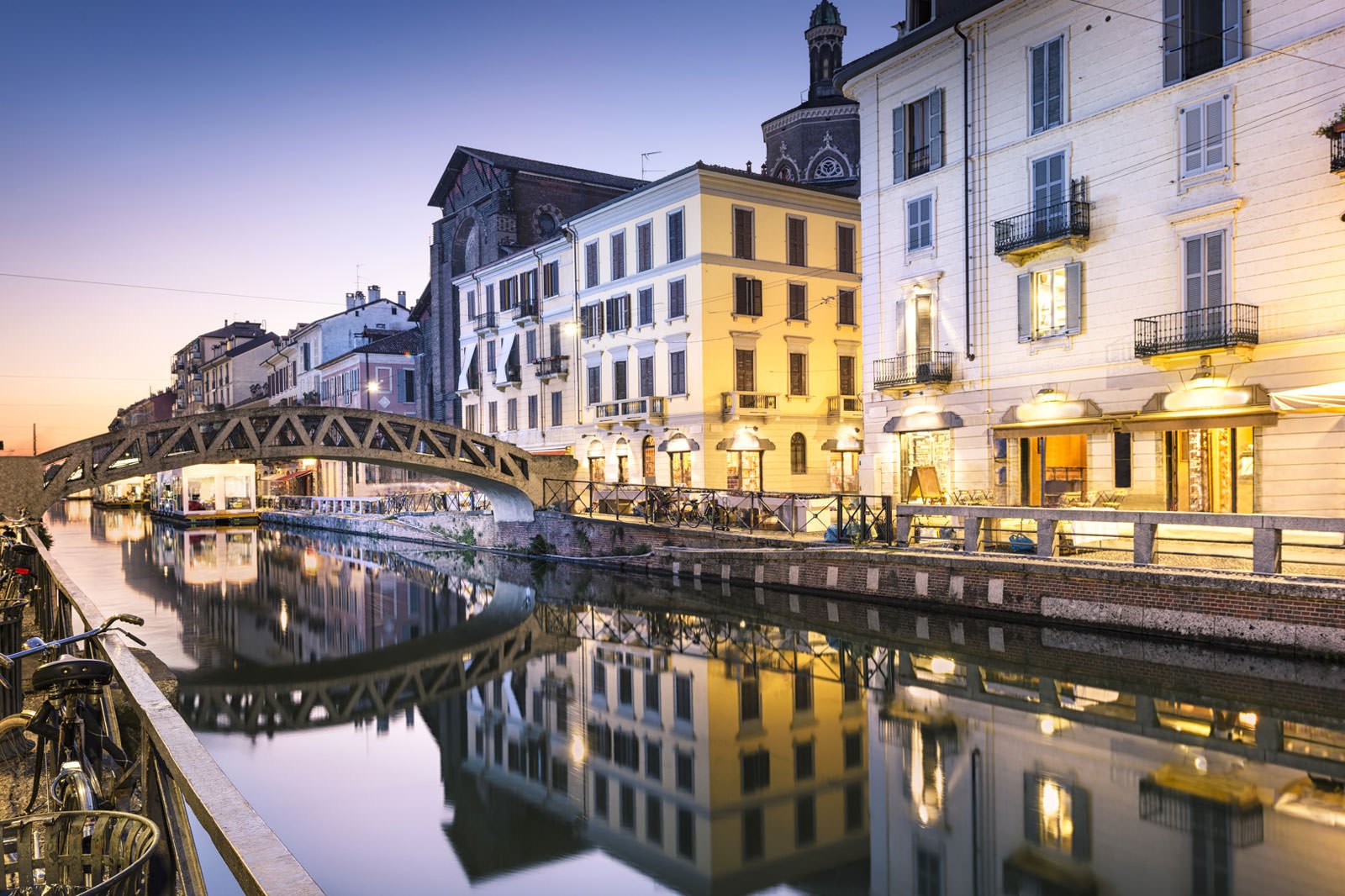 The Navigli canals aren't only functional, having transported goods throughout their history, they're charming to look at. Long gone are the shipping vessels of yesteryears. In their place are passenger boats carrying visitors on sightseeing trips. The quaint Navigli neighbourhood is easily one of the most pleasant urban walks you'll ever experience in Milan. Most of the length of the canal is lined with small cafés, restaurants, bars, and shops, particularly along the Naviglio Grande (grand canal). The Naviglio Pavese is slightly more urban, but both can be magical at dusk.
Location: Alzaia Naviglio Grande, 20143 Milan, Italy
8
Explore the regal halls at Palazzo Reale
Milan's former seat of government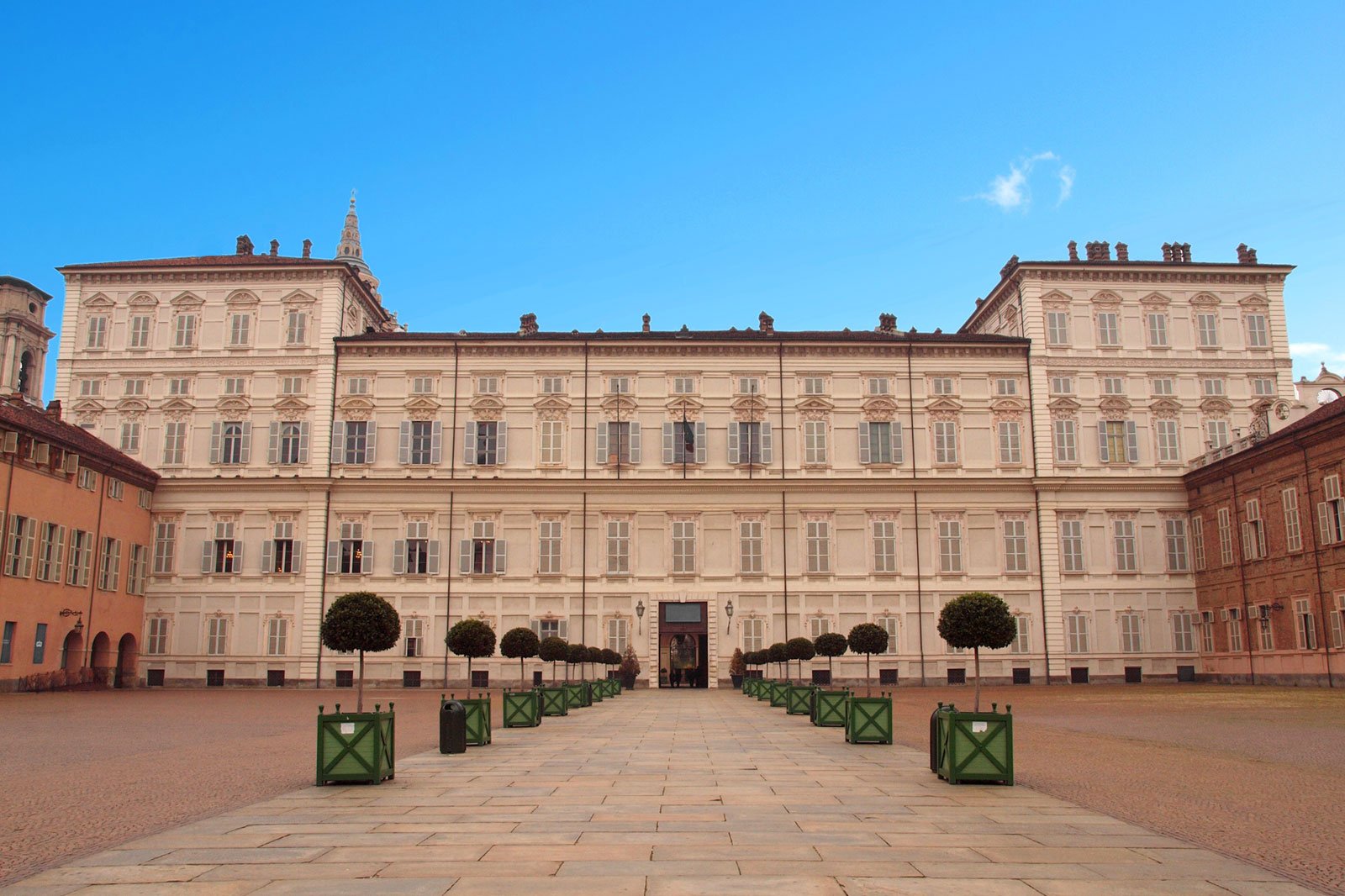 You can find Milan's royal palace southwest of the Duomo cathedral, on the other side of the plaza from Galleria Vittorio Emanuele II. Besides some exhibition spaces that require tickets to access, the palace houses the Museo della Reggia (Museum of the Palace), which is free to visit. It helps you learn about the palace's architectural changes throughout history, and you can admire the palace's beautiful halls on an itinerary that takes you through the different eras, from the Neoclassical through the times of Italian unification.
Location: Piazza del Duomo, 12, 20122 Milan, Italy
Open: Mondays from 2.30 pm to 7.30 pm, Tuesday – Sunday from 9.30 am to 7.30 pm
Phone: +39 028 846 5230
9
Discover grand tombs at Cimitero Monumentale
Milan's stunningly artistic Necropolis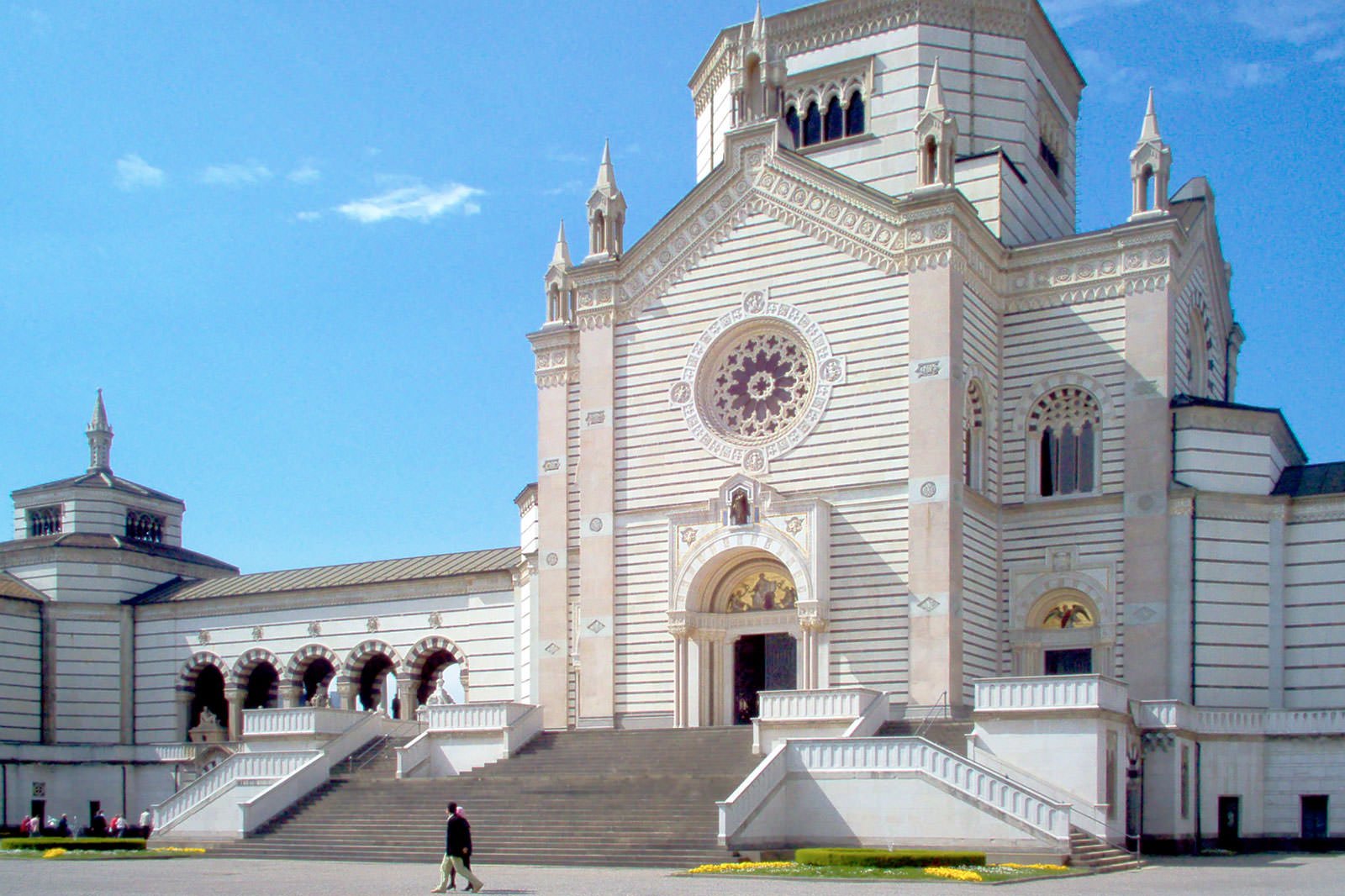 You'll find some of the world's most epic tombs at Milan's Cimitero Monumentale. The impressive architectural features, massive mausoleums, and beautiful sculptures throughout make this almost more an open-air museum than a cemetery. Some of Italy's most honoured figures are buried within this 25-hectare gravesite. Each tomb is different and thought-provoking. Check out the beautiful white tower tomb of the Bernocchi family near the centre, with its detailed sculptures depicting the life and death of Christ. Entry is free.
Location: Piazzale Cimitero Monumentale, Milan, Italy
Open: Tuesday – Sunday from 8 am to 6 pm
Phone: +39 02 8844 1274
10
Enjoy contemporary art at Pirelli HangarBicocca
Quirky and thought-provoking art installations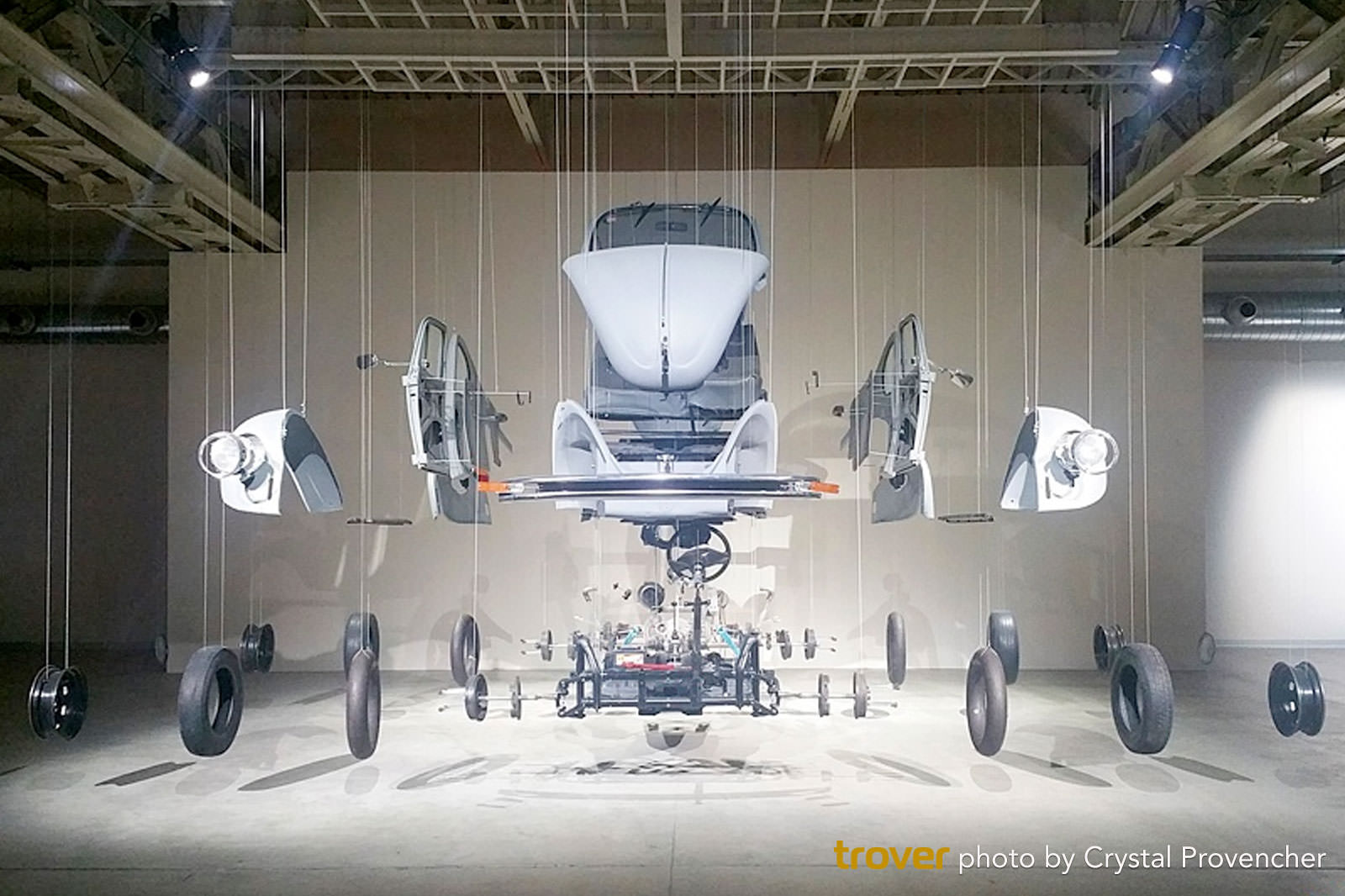 Enjoy free admission into a world of contemporary art at this "hangar" of an art space on Milan's outskirts. You can reach Pirelli HangarBicocca within a half-hour's drive north from the Duomo in the city centre. It's very spacious inside, and you can check out its permanent towering art installation, The Seven Heavenly Palaces by artist Anselm Kiefer, alongside 5 large-format paintings along the hangar's walls. Different sections of the art space feature varying mood lighting features, enhancing the presentation of the artworks on display.
Location: Via Chiese, 2, 20126 Milan, Italy
Open: Thursday – Sunday from 10 am to 10 pm
Phone: +39 026 611 1573