10 Best Things to Do in Verona
What is Verona Most Famous For?
Verona is more than just the setting to Shakespeare's Romeo & Juliet. This city on the Adige River is home to Ancient Roman landmarks, some of which are well preserved and regularly play host to operas and modern concerts throughout the summer months. Some of its Romanesque palaces and beautiful churches are homes to early Renaissance frescoes.
Verona is relatively small, which means you can cover many of its top spots in a short visit. Here are things to do in Verona in a day, ranging from majestic landmarks to great dining spots, including scenic viewpoints around the city.
What are the best things to do in Verona?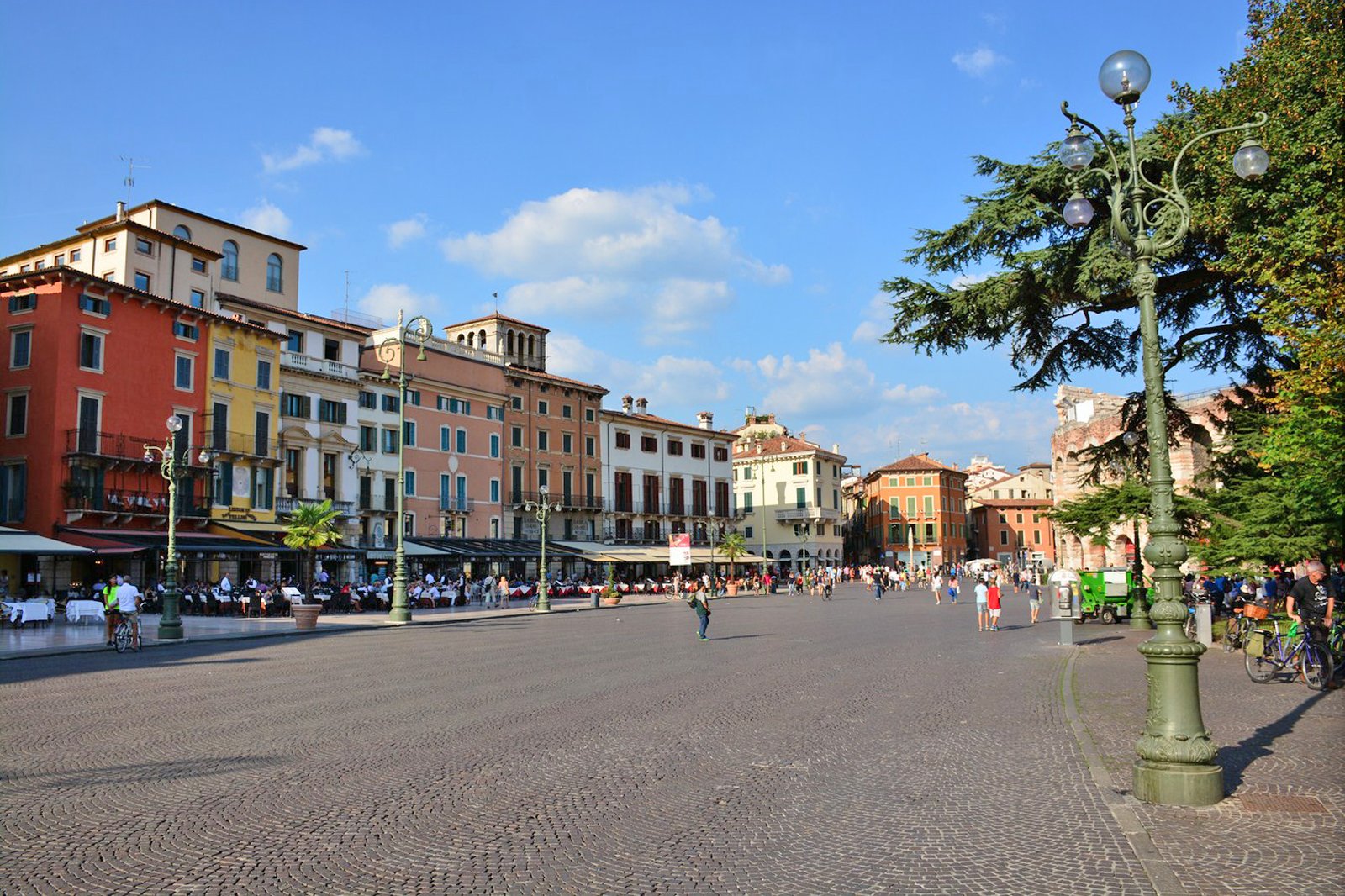 Start Your Day at Piazza Bra
Verona's beautiful central park
Piazza Bra is Verona's largest square. It's the city's central park with a lush garden and large trees, as well as a fountain and statue of "Italy's father", king Vittorio Emanuele II. Sit around while taking in the city's views of beautiful architecture and historical landmarks. The adjacent Verona Arena serves as an imposing backdrop, with the Verona City Hall or the Palazzo Barbieri also nearby. Check out the cafés with terrace setups along Piazza Bra's northwest corner, where you can enjoy the view over good coffee.
Location: Piazza Bra, Verona, Italy
Open: 24 hours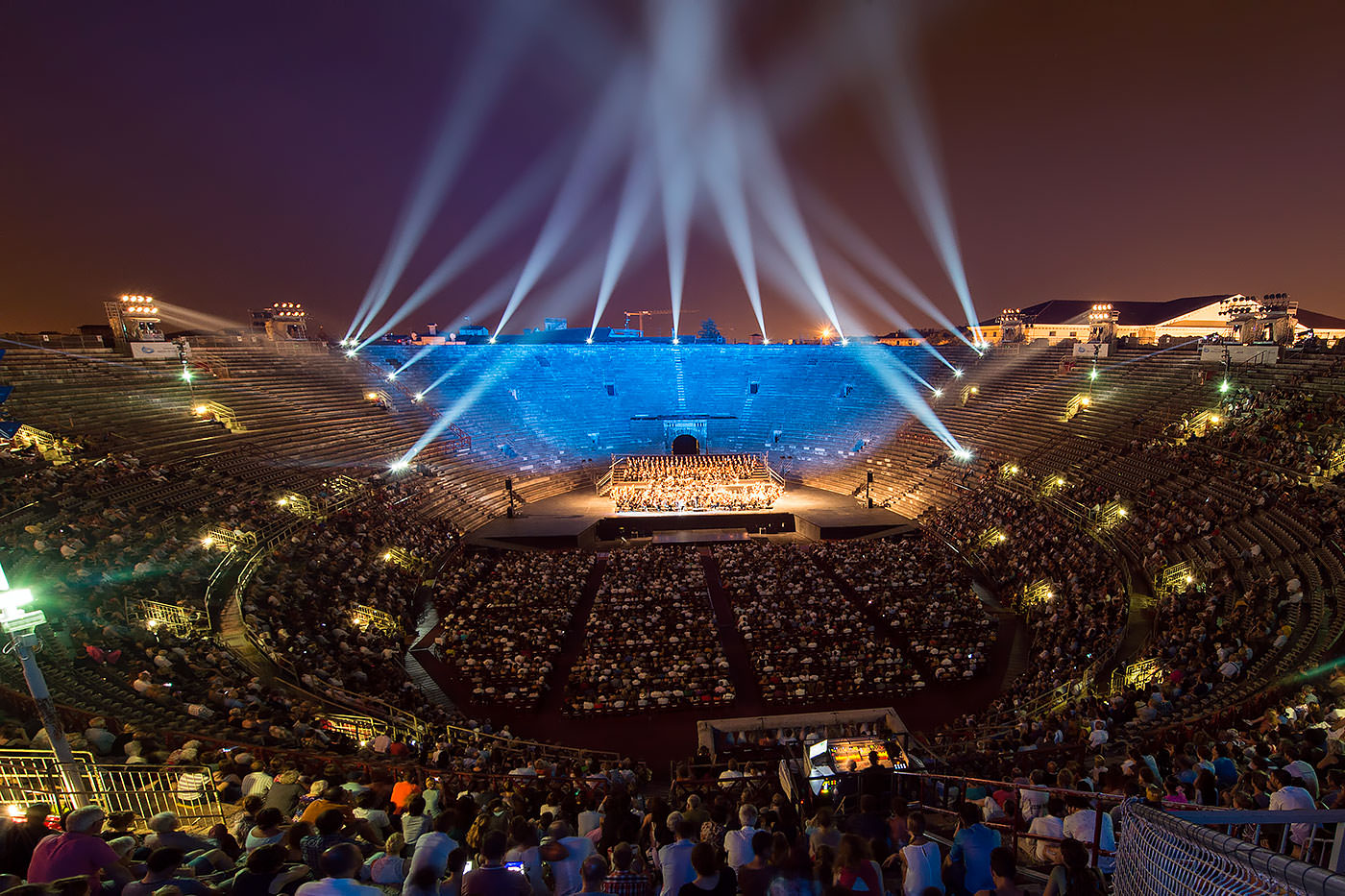 Visit the Verona Arena
Watch opera inside Verona's own Colosseum
The Verona Arena is one of the Roman Empire's biggest amphitheatres, right next to Piazza Bra. This first century structure still functions today as a grand venue for operas, mostly shown in the evenings. However, for around €10 you can visit the Verona Arena by day to explore its architectural features while checking out the upcoming shows (you can usually book on the same day). Tickets for seating on the stone steps are from around €18, while the more comfortable seats with backrests in the arena's centre can reach up to €226.
Location: Piazza Bra, Verona, Italy
Open: Monday from 1.30pm to 7.30pm, Tuesday – Sunday from 8.30am to 7.30pm
Phone: +39 (0)45 800 5151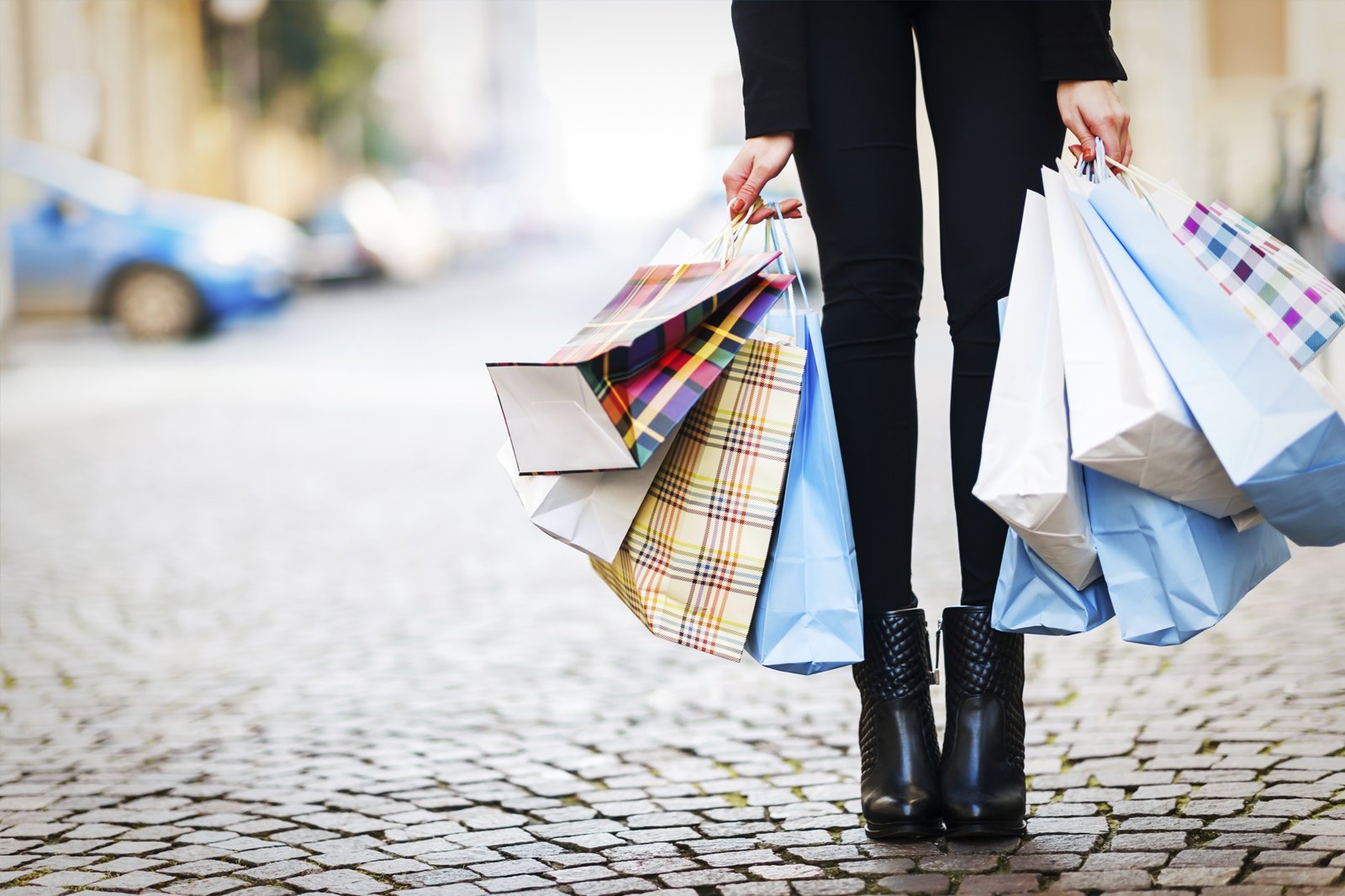 Shop along Via Mazzini
The walking street between Verona's two main piazzas
Via Mazzini is a narrow marble-paved walking street that connects two of Verona's main piazzas: Piazza Bra and Piazza delle Erbe. The half-kilometre route is also considered the city's main shopping street, with rows of modern specialty shops and boutiques, which stock fashion brands such as Gucci, Zara, Swarovski, Stradivarius and Michael Kors. It's a must-do in Verona, even if you don't end up buying anything. Just off the end of Via Mazzini is Juliet's House.
Location: Via Mazzini, Verona, Italy
Open: 24 hours (shops mostly open daily from 9am)
Couples
Families
Budget
Luxury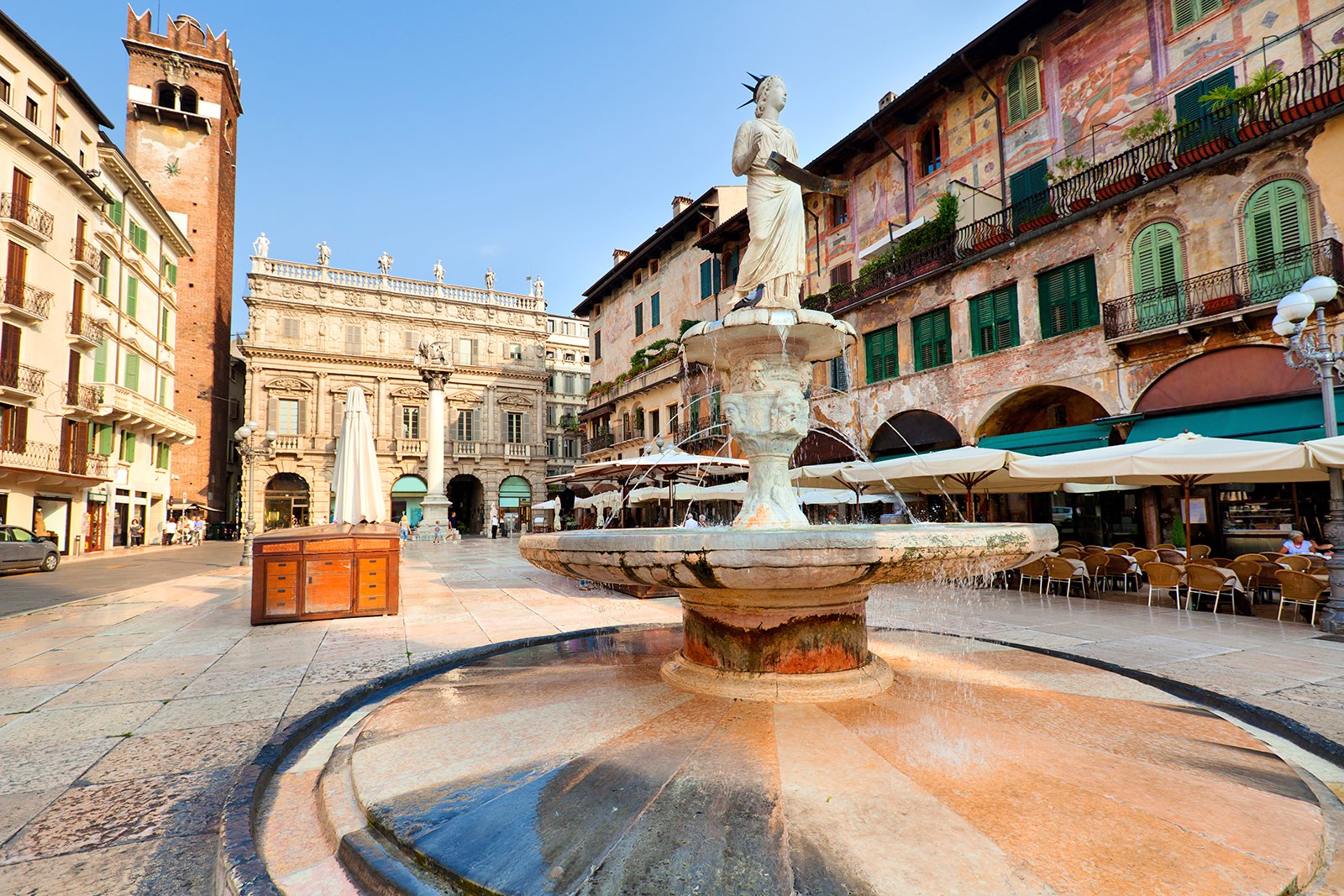 Visit the Fresh Market at Piazza delle Erbe
Souvenir hunts at a bustling open-air market
Piazza delle Erbe (Herb Square) is Verona's main town square, around 10-minutes' taxi ride from the Porta Nuova train station. Get a first sense of Verona's historic charm and town life, with its centrepiece 14th-century Madonna statue and fountain surrounded by old multi-storeyed buildings. Several osterias and bars line the square, some with terraces where you can enjoy people watching over coffee, beer or gelato. The piazza is also popular for shopping – check out the tented market stalls in front of Borsalino designer hat boutique for great bargains.
Location: Piazza Erbe, Verona, Italy
Open: Wednesday – Monday 24 hours (closed Tuesdays)
Phone: +39 348 444 0705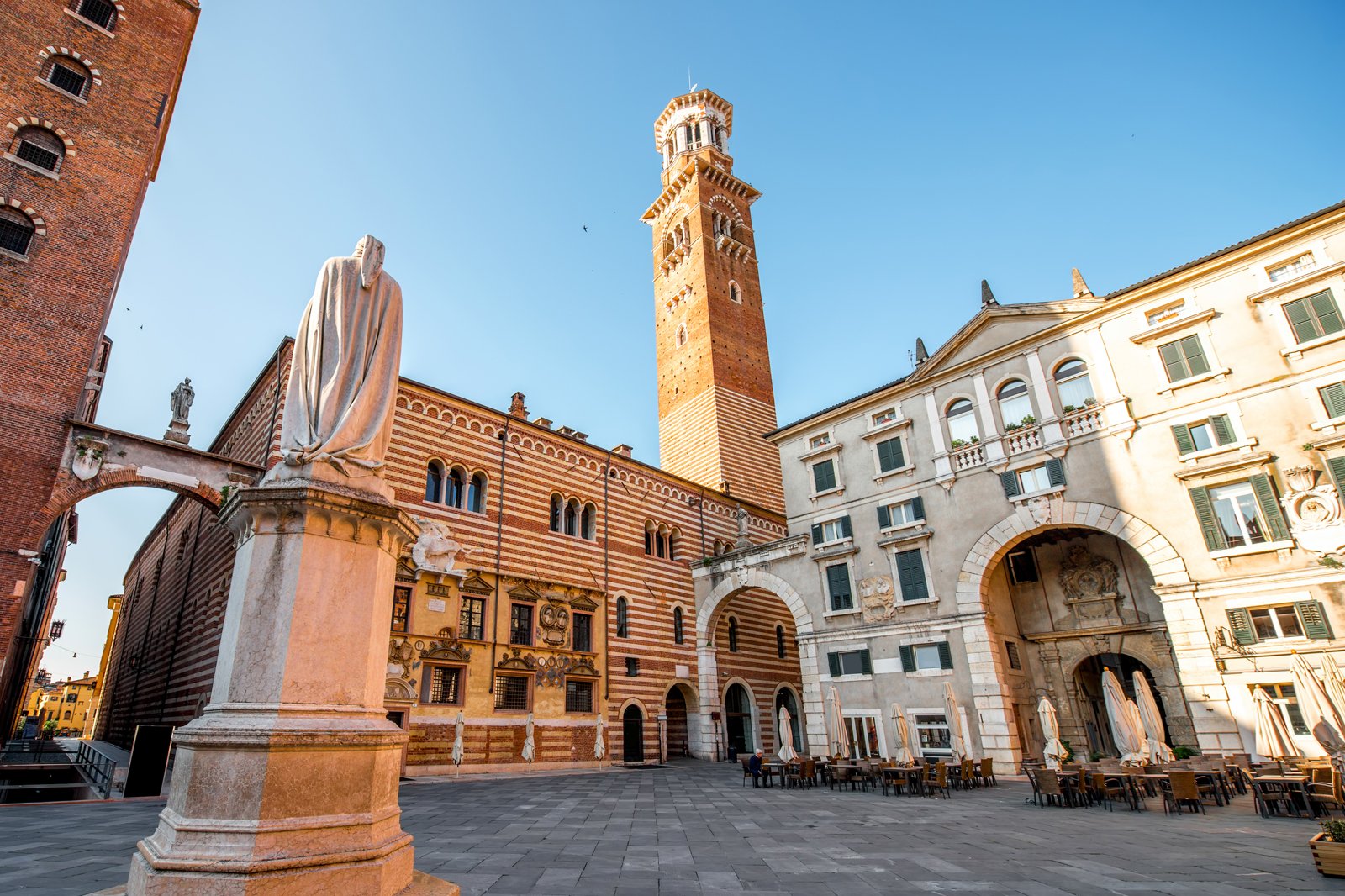 Climb Lamberti's Tower
For panoramic views over Verona
Lamberti's Tower (Torre dei Lamberti) is among Verona's tallest towers, rising at around 84 meters over Piazza delle Erbe. The midsection of this 12th-century tower features a large clock, and at its top are 2 bells, 1 which plays the hourly chimes. You can climb up to the top via a spiral staircase, after entering the adjacent Palazzo della Ragione for around €6. There's well over 200 steps to climb, but it's well worth it for the prized view – you can take a lift if you're pressed for time.
Location: Piazza dei Signori, Via della Costa, 1, Verona, Italy
Open: Monday – Friday from 10am to 6pm, and Saturday – Sunday from 11am to 7pm
Phone: +39 (0)45 927 3027
Couples
Families
History
Photo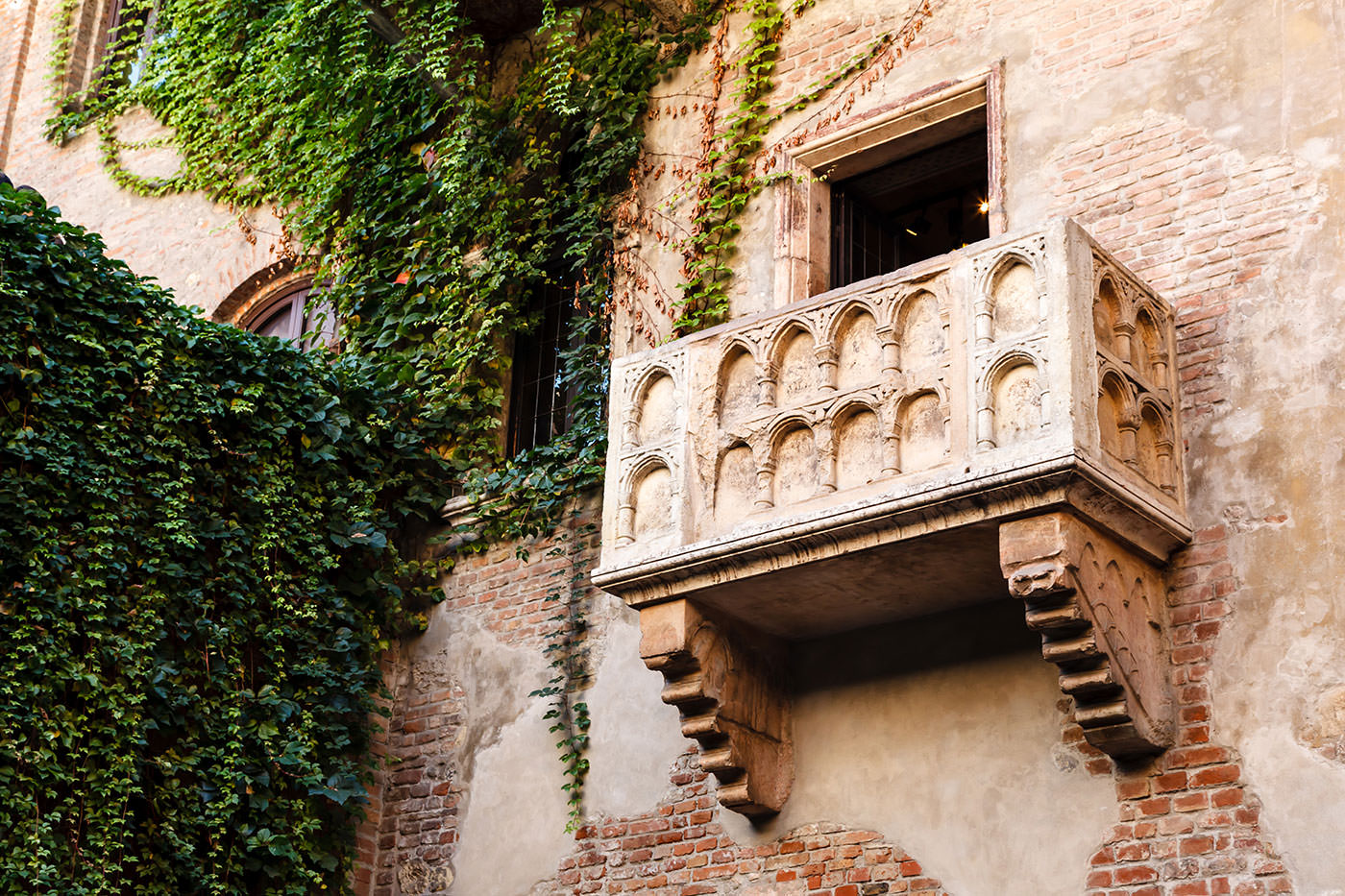 Must-See: Juliet's House
Read love letters to Juliet
Juliet's House is where you can reimagine the balcony scene from Shakespeare's famous tale of romance and tragedy. It's a minutes' stroll southeast from Piazza delle Erbe, on Via Capello. Visitors may come in droves to the courtyard outside this 13th-century Gothic house to strike a pose with Juliet's bronze statue or touch it for good luck and love, but it's best to enter the museum (entry's around €6) to truly appreciate the love story and the chance to stand on Juliet's legendary stone balcony.
Location: Via Cappello, 23, Verona, Italy
Open: Daily from 8.30am to 6.30pm
Phone: +39 (0)45 803 4303
Couples
Families
History
Photo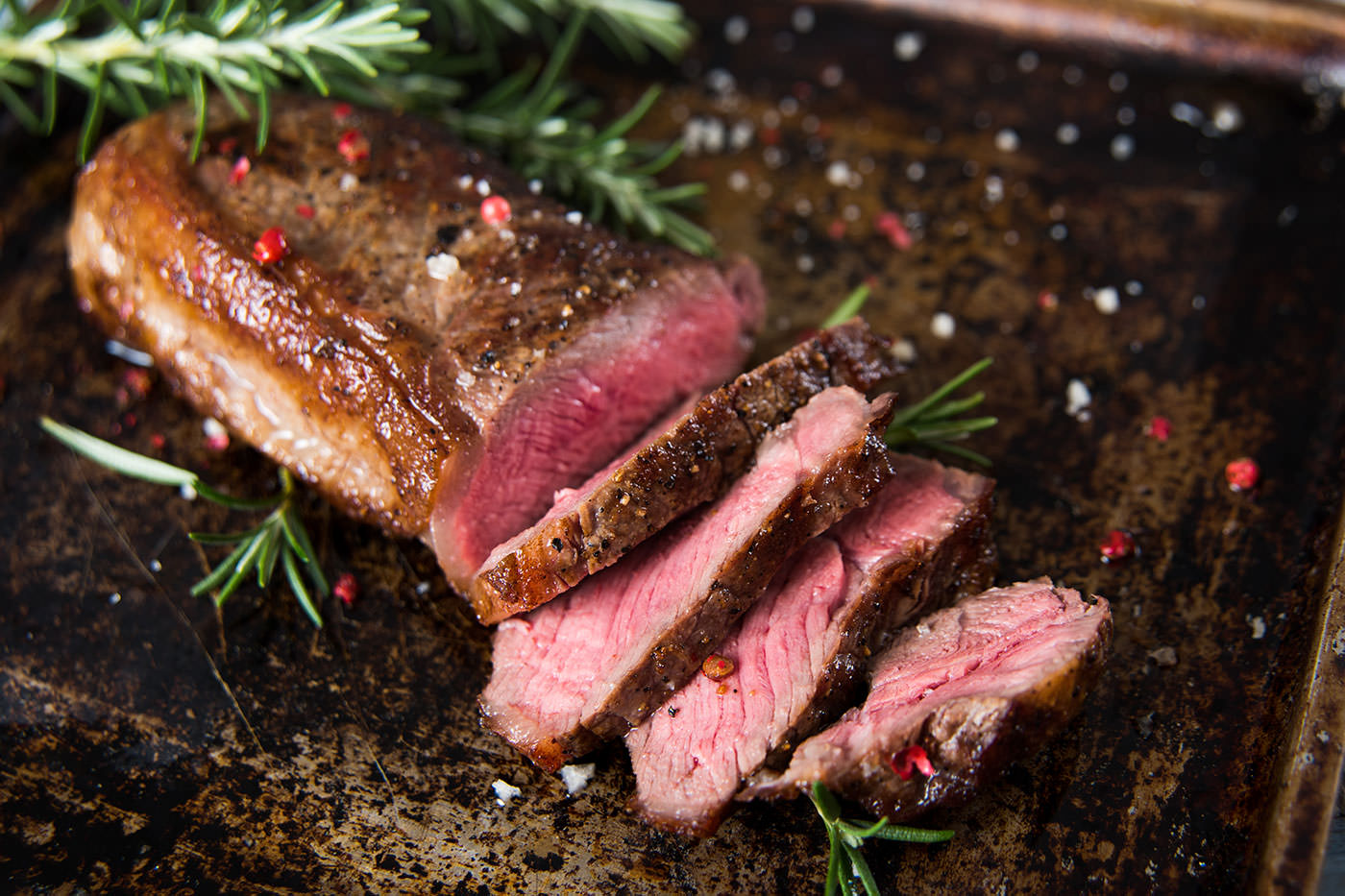 Eat Bistecca at La Griglia
Fine steaks at a Verona trattoria
Steaks are one of Verona's famed dishes, and La Griglia is one of the great family-run trattorias in town where you can enjoy a great bistecca (steak) and wine. Its main restaurant is around a minute's walk east from the end of Verona Arena along Via Leoncino, but you can also find their other branches around Verona. Start with their Florentine T-bone steak or "Costate" chops (around €20), and end your meal with a Nutella tiramisu. Its close distance to the Arena makes it a great dinner spot after watching the opera.
Location: Via Leoncino, 29, Verona, Italy
Open: Daily from 12pm to 3pm and from 6.30pm to 12am
Phone: +39 (0)45 803 1212
Couples
Families
Food
Luxury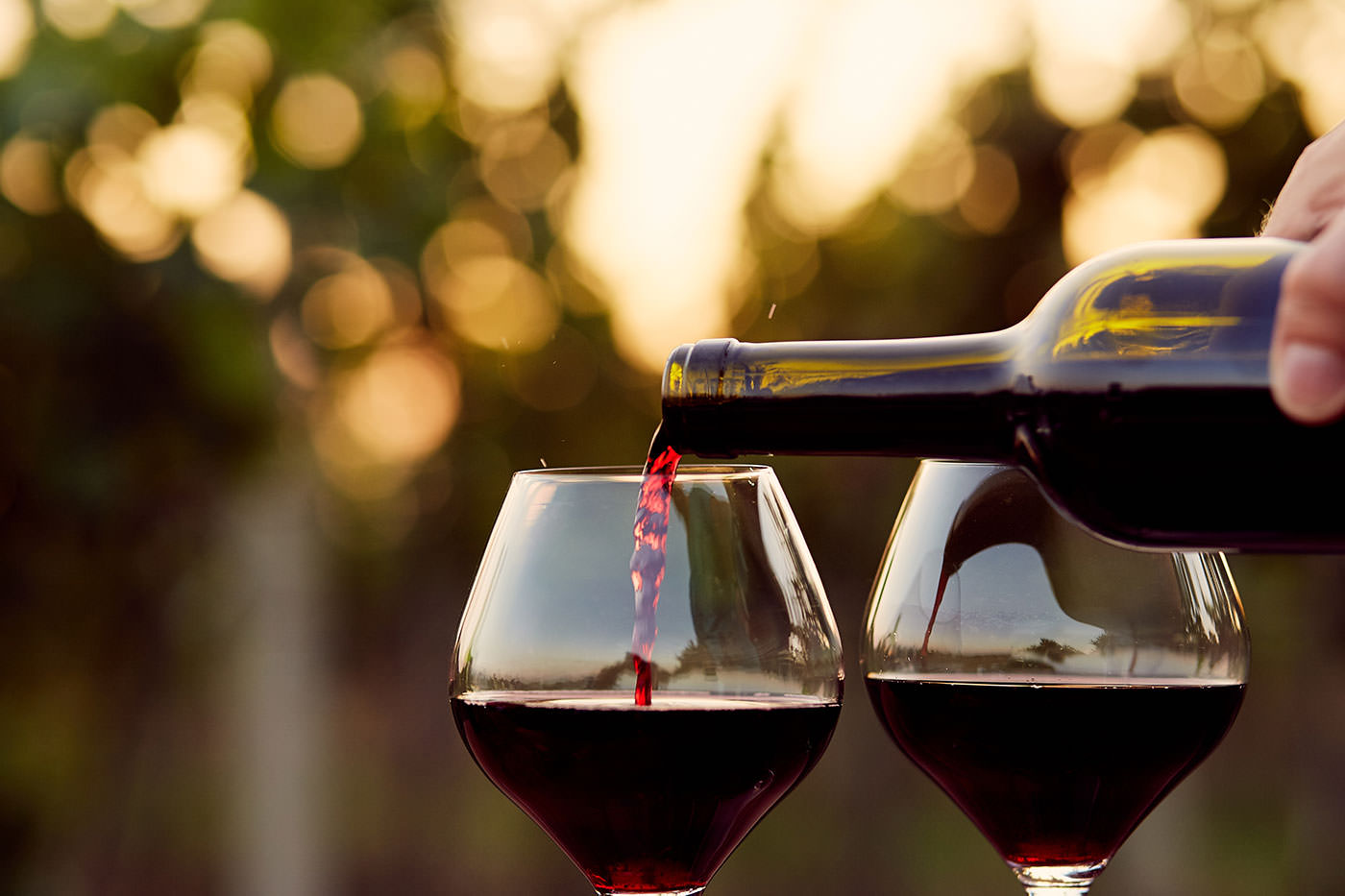 Wine Tasting at Antica Bottega del Vino
Classical wines with cicchetti
Antica Bottega del Vino is a classical wine bar on Via Scudo di Francia, near the end of Via Mazzini. It has a huge wine list featuring some of Italy's best labels. Bianchi or white wines such as Verdicchio Bucci are from €6 per glass, and Rossi or red wines such as La Poja Allegrini are from €20. Reservations are necessary, especially if you plan to come over a weekend when the place can get busy. Try your luck asking for access to their downstairs "Temple of Wine" cellar, where they keep their thousands of bottles of liquid treasure in neatly piled carts and stacks.
Location: Via Scudo di Francia, 3, Verona, Italy
Open: Daily from 11am to midnight
Phone: +39 (0)45 800 4535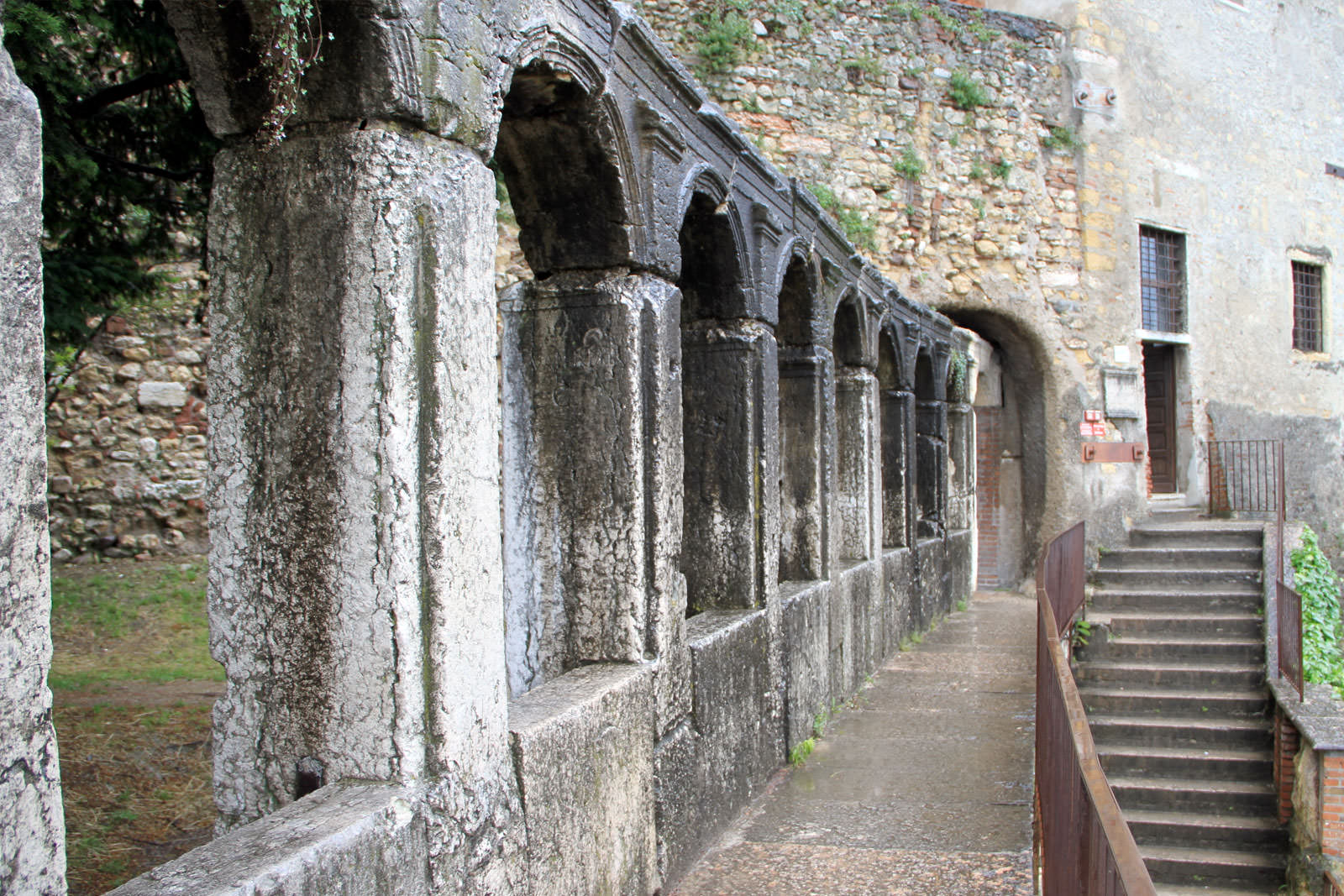 Must-See: Roman Theatre
Capture unique panoramas over Verona from a hilltop castle
Teatro Romano (the Roman Theatre) features the well-preserved ruins of a first-century, open-air theatre that predates the Verona Arena. It regularly hosts summer music concerts. The amphitheatre is set on a hillside on the eastern bank of the Adige, and has an archaeological museum up the hill that houses ancient Roman artefacts. You can take in superb views of Verona's cityscape across the river, from the small courtyard of the museum (access is from €1). But for even higher views, you can hike up the stairs from the Roman Theatre to the Piazzale Castel San Pietro castle (or ride a funicular up for around €2).
Location: Rigaste Redentore, 2, Verona, Italy
Open: Daily from 8.30am to 6.30pm
Phone: +39 (0)45 800 0360
photo by Anatoliy Smaga (CC BY-SA 4.0) modified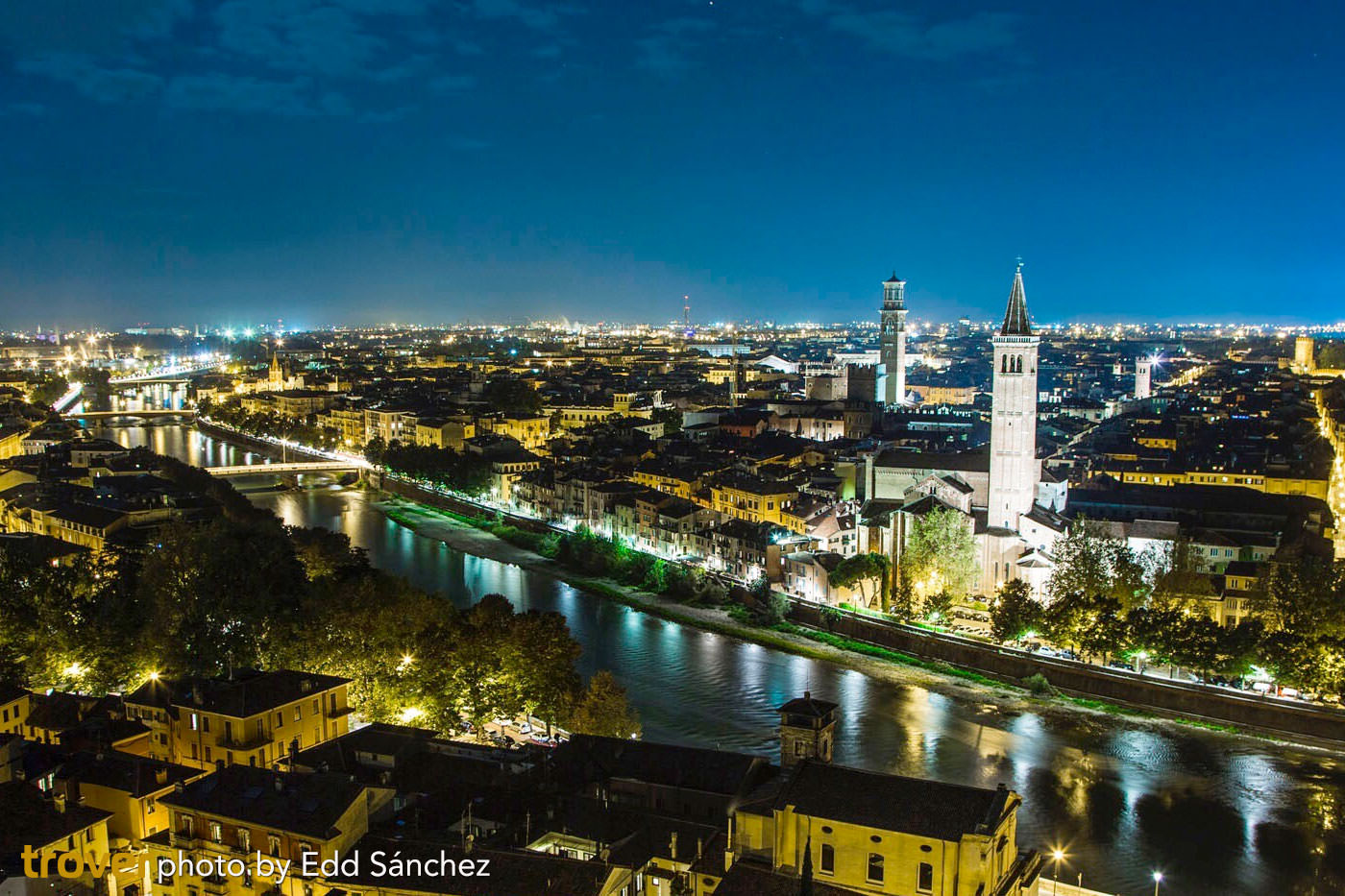 End the Day Chilling Out Beside the Adige River
Sit back with a cocktail overlooking the Adige at Terrace Bar al Ponte
Terrace Bar Al Ponte is one of Verona's best riverside spots for drinks, with the beautiful Ponte Pietra bridge in view. It's great for chilling out after a visit to the Roman Theatre or opera at the Verona Arena. Booking is necessary, as it's a small venue with a not-so-spacious terrace. The evening settings can also be a romantic highlight if you come as a couple – enjoy your Aperol Spritz and tapas to the sound of rushing water and twinkling lights.
Location: Via Ponte Pietra, 26, Verona, Italy
Open: Daily from 9am to 2am
Phone: +39 (0)45 927 5032