10 Best Museums in Kyoto
Kyoto's Must-See Museums
Kyoto has a wealth of museums for you to explore, which display many of the country's most revered relics. Spending some time exploring museums can add a deeper layer of meaning to your time in the city.
There's so much history and heritage in Kyoto thanks to its place at the centre of Japanese culture for over 1,000 years. There are hundreds of museums and galleries in Kyoto, but these are the best ones to start exploring.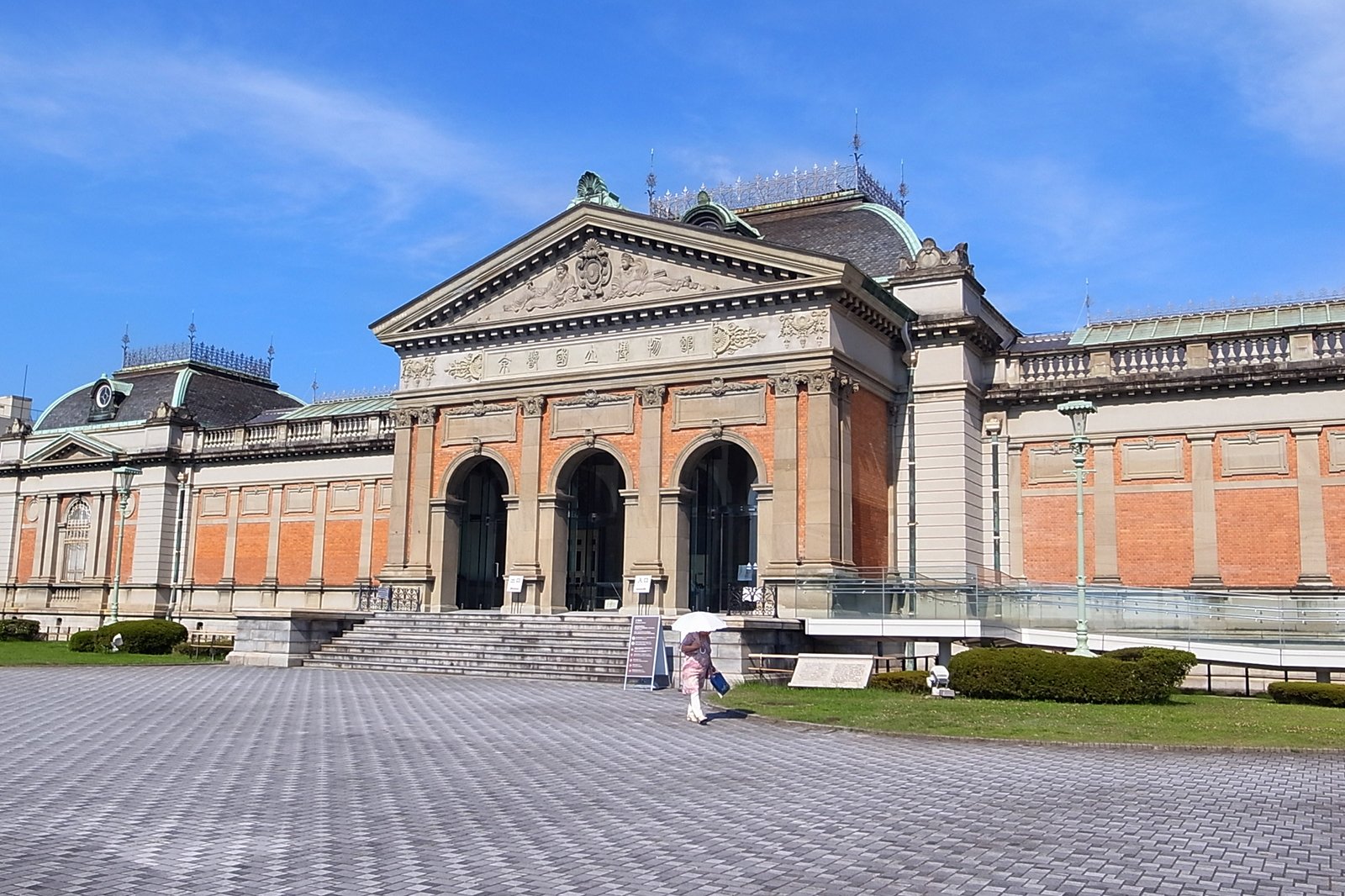 The Kyoto National Museum is home to an exquisite collection of archaeological artifacts, calligraphy, sculptures, paintings, ceramics, lacquer work and more. The museum has up to 6,000 exhibits on display at any one time. Special exhibitions change regularly so just stop in the beautiful Meiji-era red brick building for details or check online for more details. The museum is walking distance from Shichijo subway station.
Location: 527 Chayacho, Higashiyama Ward, Kyoto, Kyoto Prefecture 605-0931, Japan
Open: Tuesday–Sunday from 9am to 4.30pm
Phone: +81 (0)75 541 1151
photo by Lisa Pinehill (CC BY-SA 2.0) modified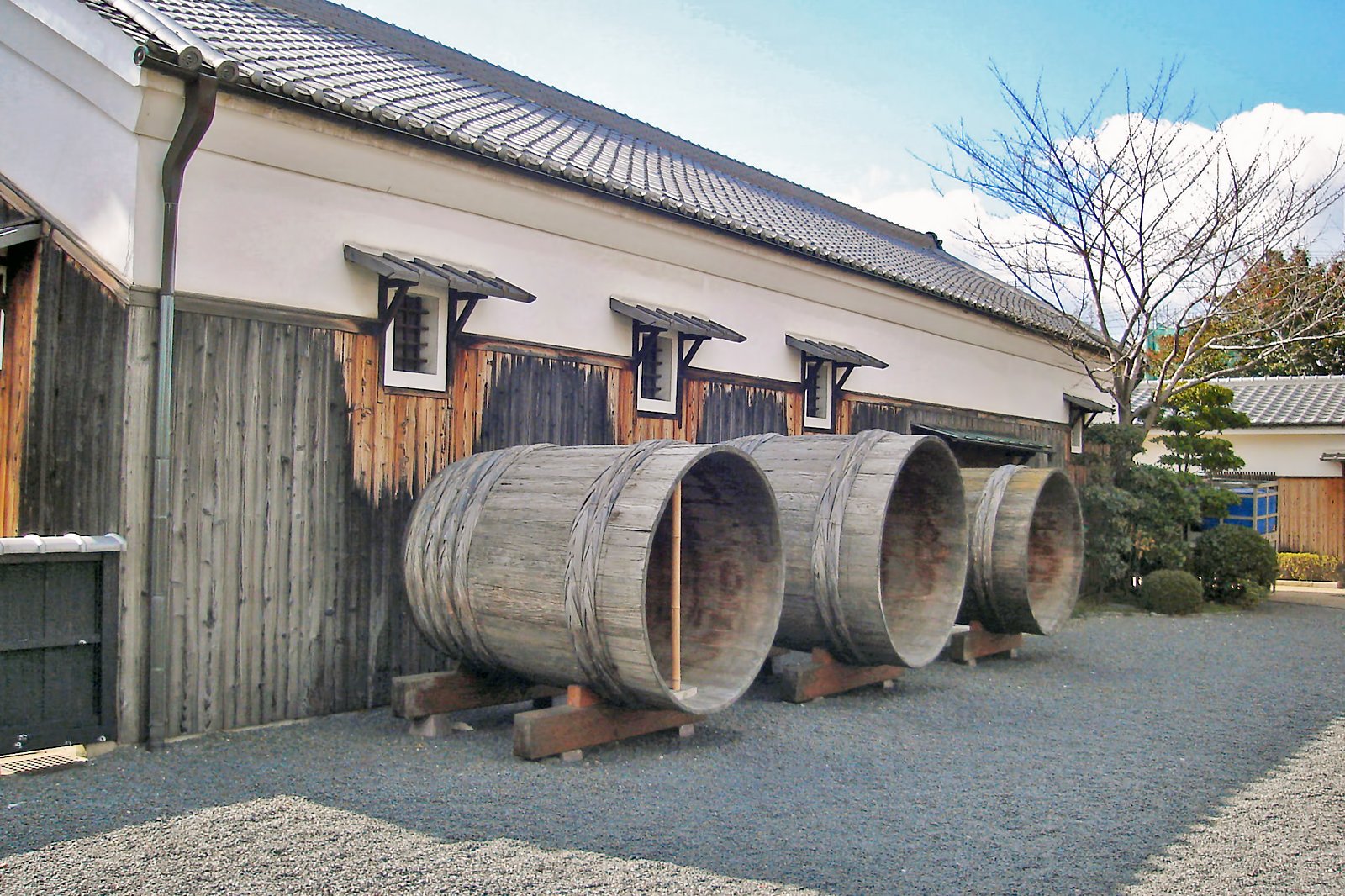 Gekkeikan Okura Sake Museum
This interesting museum located in the historic sake-making district in southern Kyoto houses a great collection of over 6,000 traditional sake making implements. Many of the items have been declared Folk Craft Cultural Assets and depict how little authentic sake making techniques have changed over the centuries. This is also a good place to sample sake and pick up a bottle of Kyoto's finest to take home. To find the Gekkeikan Okura Sake Museum, take the Keihan Line to Chushojima Station
Location: 247 Minamihama-cho, Fushimi-ku, Kyoto, 612-8660, Japan
Open: Daily from 9.30am to 4.30pm
Phone: +81 (0)75 623 2056
photo by Nihonjoe (CC BY-SA 3.0) modified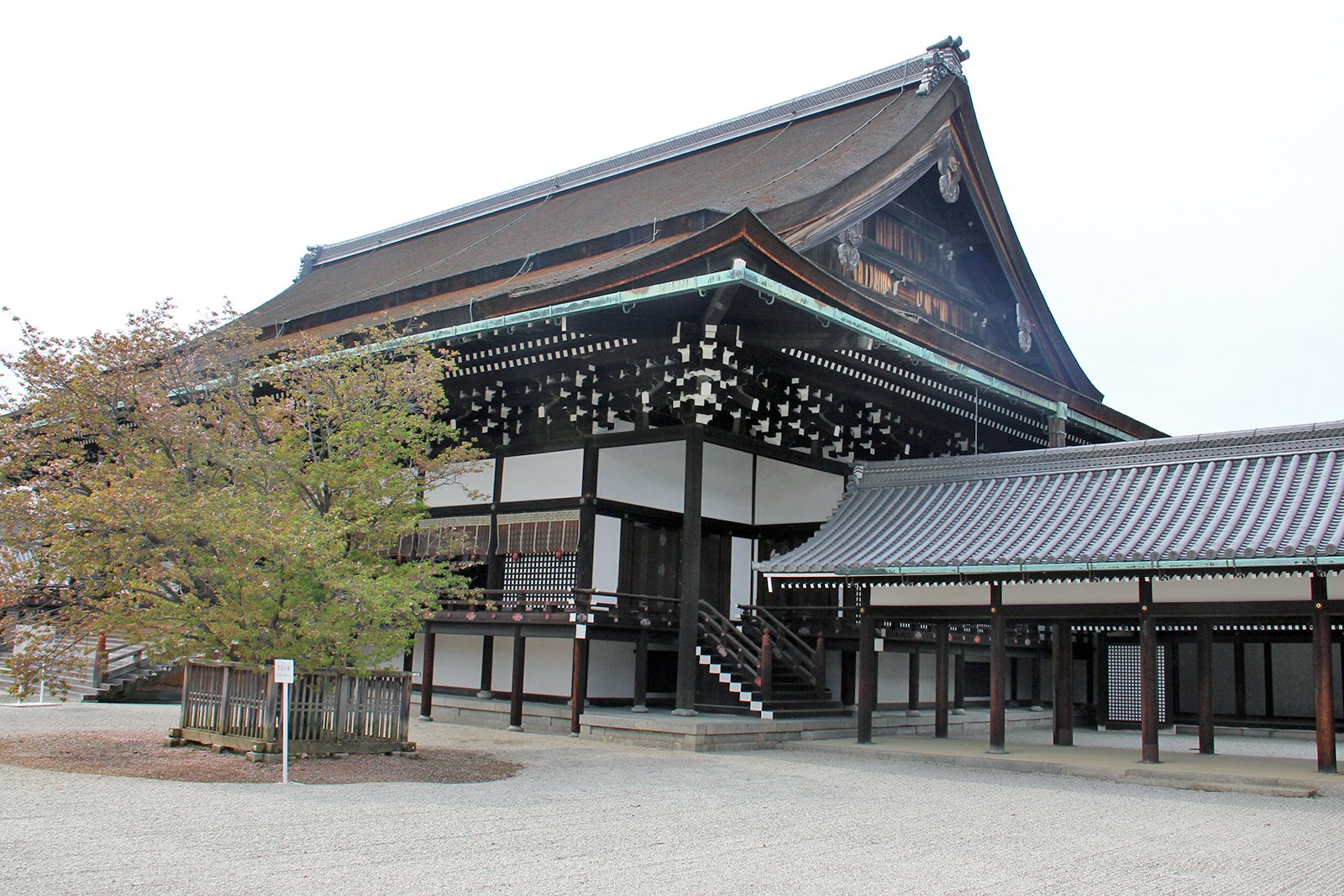 The beautiful and spectacular Kyoto Imperial Palace lies in a huge park north of downtown Kyoto. It was the residence of the Imperial Family before the capital was relocated to Tokyo in 1868. The palace itself is closed to the public, but the park is open all year round and is a very popular spot for family picnics on weekends. The entire palace complex is encircled by an earthen wall and covers 27 acres. It has 5 gates with the southern gate as the main entrance to the grounds. The palace itself was destroyed by fire a few times and the current palace was rebuilt in 1855 with traditional methods. The stunning gardens still follow the original design.
The park features many historical sites including ancient temples and visitors can join an English-language tour of the Imperial Palace grounds. The tour runs during the week only at 10am and 2pm. To book the tour, contact the Imperial Household Agency at the Kyoto Office.
Location: 3 Kyotogyoen, Kamigyo Ward, Kyoto 602-0881, Japan
Open: Daily from 9am to 4pm (extended opening times in summer months)
Phone: +81 (0)75 211 1215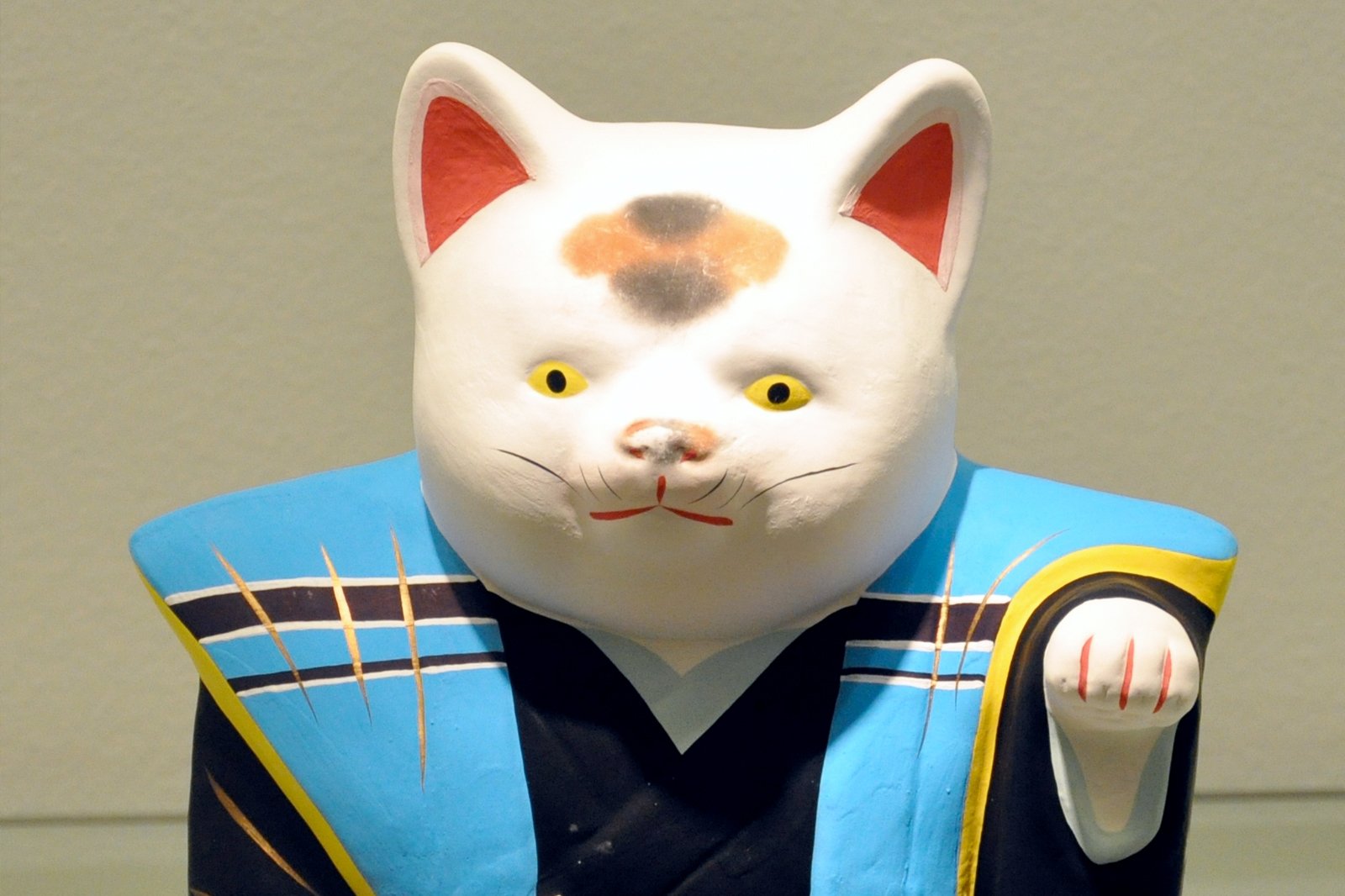 Kyoto Museum of Traditional Crafts
The Kyoto Museum of Traditional crafts features traditional handicrafts such as kimonos, Japanese dolls, paper fans, umbrellas, boxwood combs, lacquer ware, Buddhist warship set and porcelain. This excellent museum also has detailed information about Japan's traditional industries. Explanations are in Japanese and English. Before leaving, don't forget to check out the crafts shop where you can pick up many interesting and beautifully designed souvenirs.
Location: B1F Miyakomesse, 9-1 Okazaki-Seishoji-cho, Sakyo, Kyoto, Japan
Open: Tuesday – Sunday 10am to 6pm
Phone: +81 (0)75 762 2670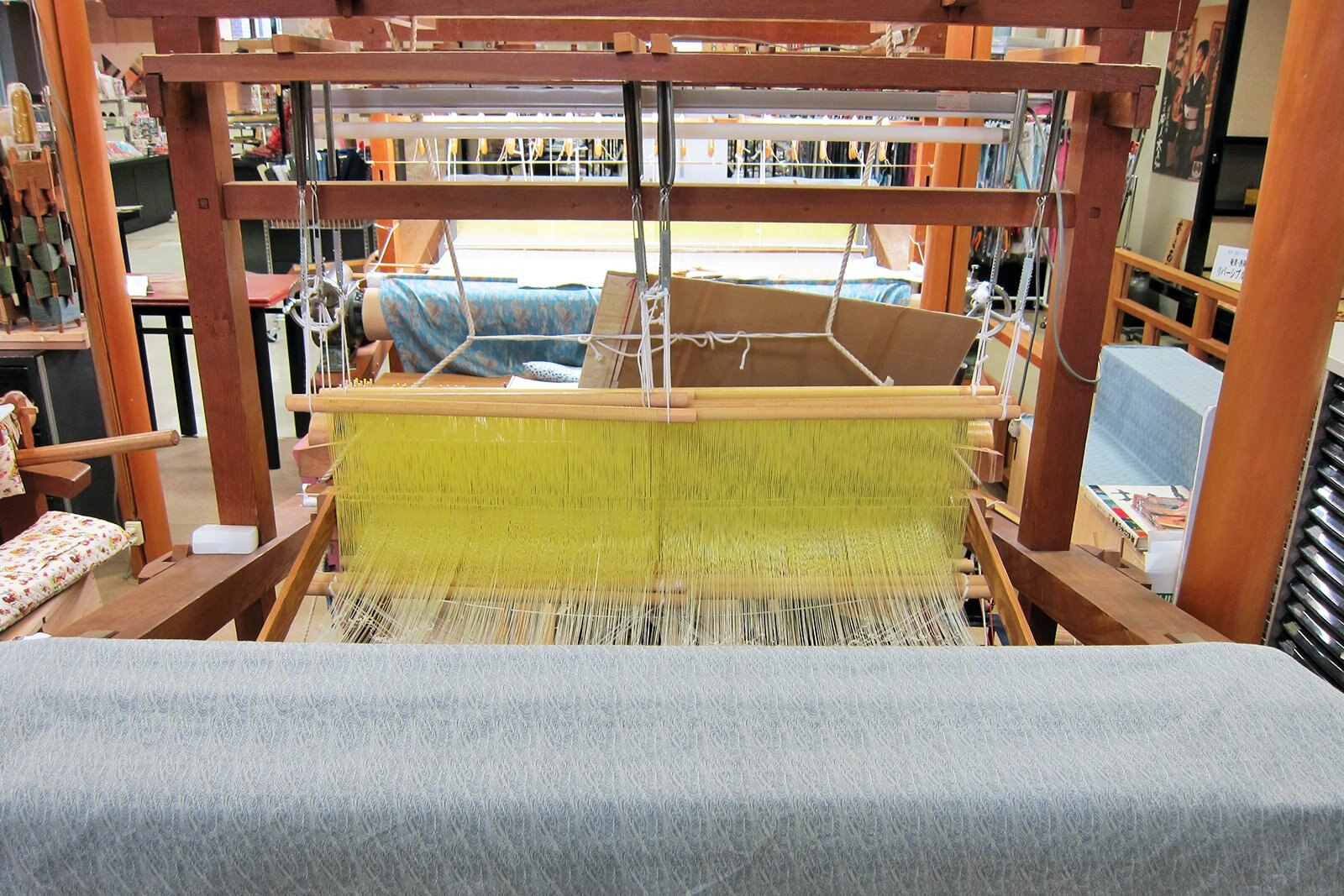 If you've always wanted to try on a kimono, the Nishijin Textile Centre is the place to go in Kyoto. Dress up as an apprentice geisha in an elegant 12-layered ceremonial kimono and have your photo taken, of course! This textile museum has wonderful exhibits of Japanese clothing and cloth, ancient textiles and demonstrations of hand looms by master craftspeople. Free kimono fashion shows are staged at regular times throughout the day. Find this popular tourist spot in Nishijin, Kyoto's traditional weaving district.
Location: Horikawa- Imadegawa Minami-iru, Kamigyo-ku, Kyoto, 602-8216 Japan
Open: Daily from 9am to 5pm
Phone: +81 (0)75 451 9231
photo by hslo (CC BY-SA 2.0) modified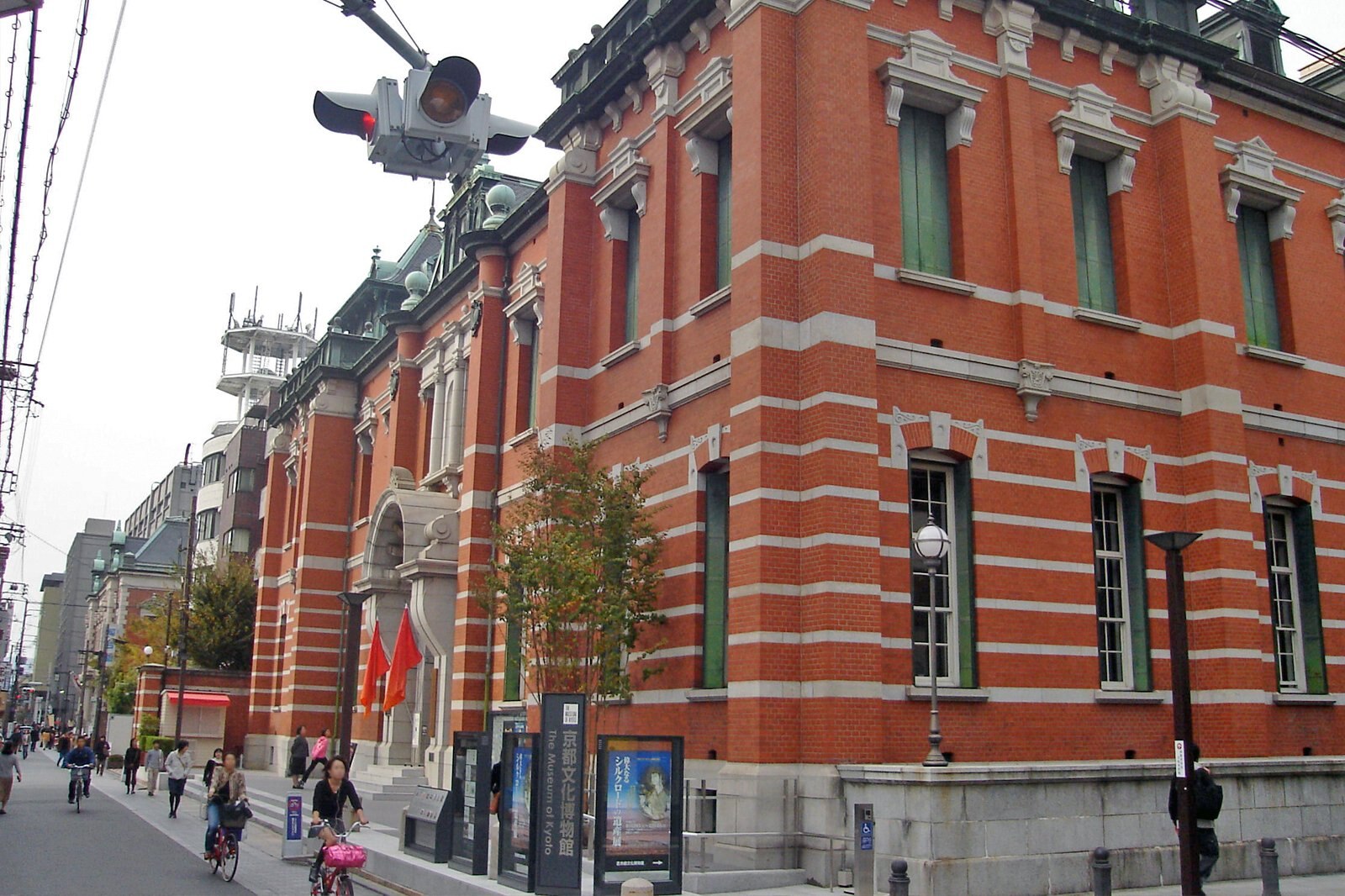 A grand, old Meiji-period building houses this fascinating contemporary museum. With excellent audio-visual displays, scale models of Kyoto in bygone days and an amazing life-size street scene that recreates Kyoto during the Edo period, the museum is interactive and interesting. The museum also has a section devoted to the Kyoto film industry. Audio guides are available in Japanese and English.
Location: Sanjo-Takakura, Nakagyo, Kyoto, Japan
Open: Tuesday – Sunday from 10am to 7.30pm
Phone: +81 (0)75 222 0888
photo by PlusMinus (CC BY-SA 3.0) modified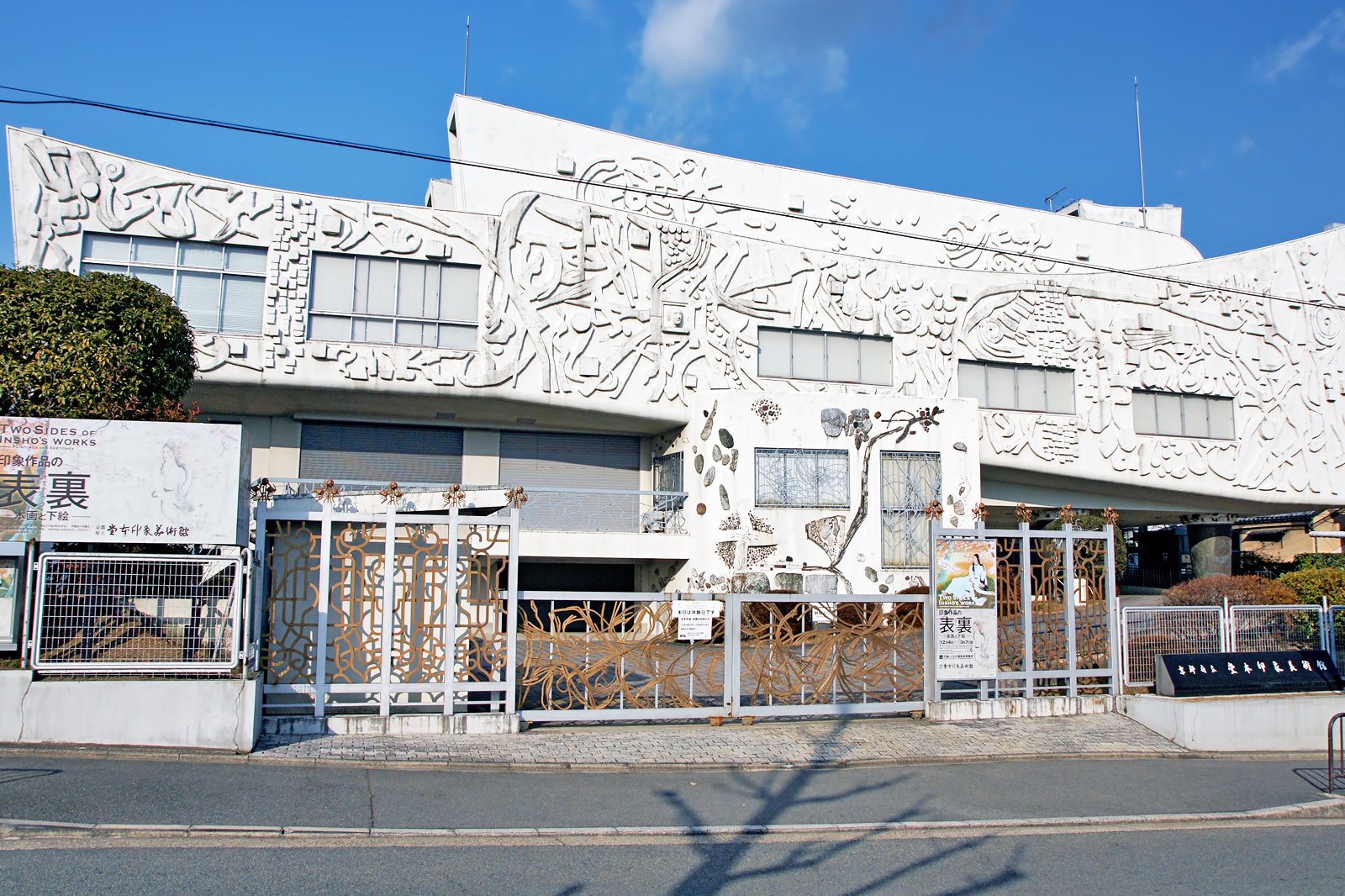 Kyoto Prefectural Insho-Domoto Museum of Fine Arts
Avant-garde painter Insho Domoto designed the contemporary architecture of this interesting museum and was awarded the Order of Cultural Merits for his work in 1961. The Kyoto Prefectural Insho-Domoto Museum of Fine Arts exhibits wonderful modern art, paintings and sculpture. Within walking distance from Kinkaku-ji, it's an interesting stop when in the Kita Ward of northern Kyoto.
Location: 26-3 Hirano Kamiyanagicho, Kita, Kyoto, 603-8355, Japan
Open: Tuesday – Sunday from 9am to 5pm (open until 7.30pm on Fridays)
Phone: +81 (0)75 463 0007
photo by 663highland (CC BY-SA 3.0) modified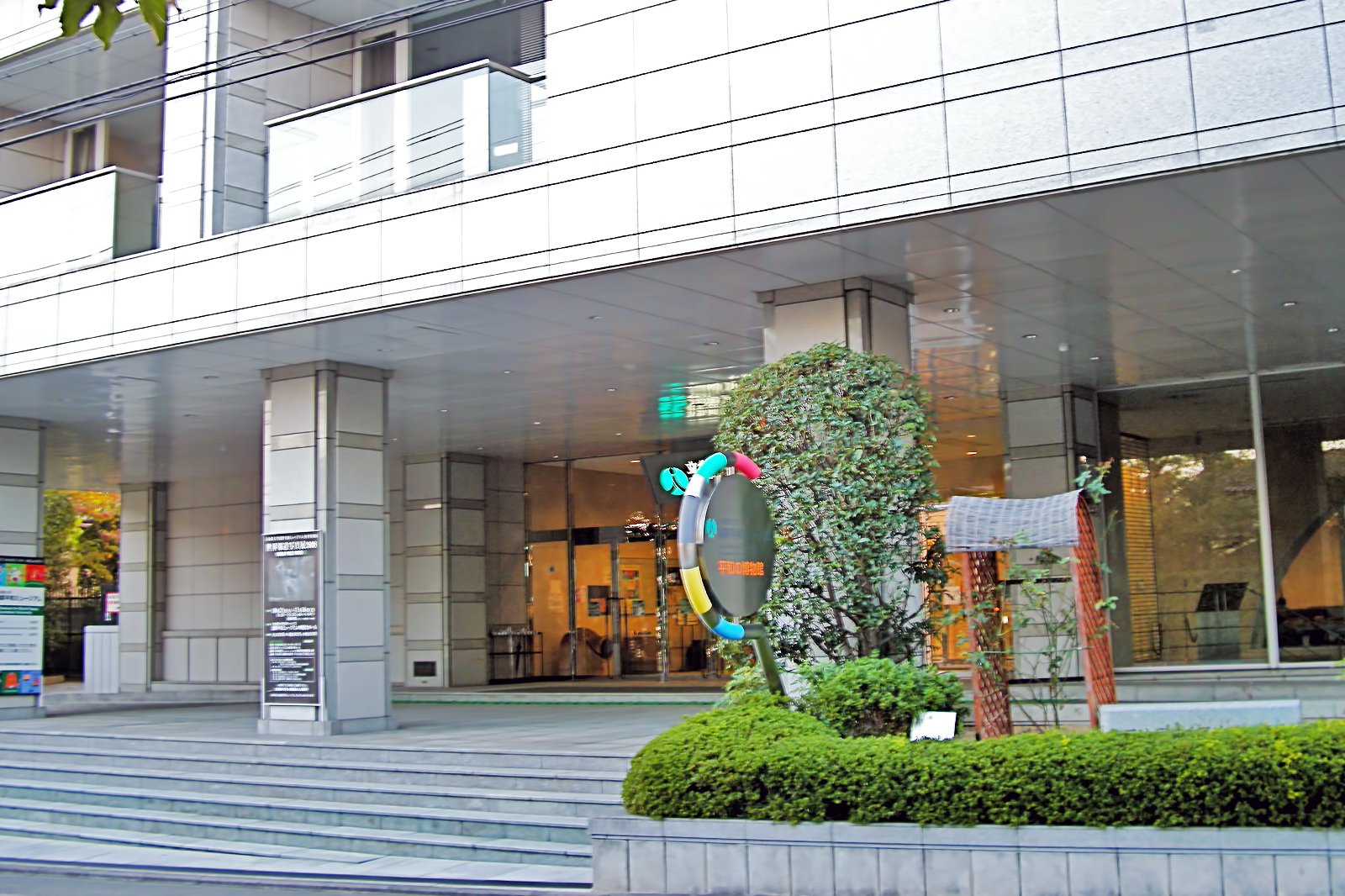 Kyoto Museum for World Peace
The Kyoto Museum for World Peace is located in Ritsumeikan University. Using simulations, films, photographs and replicas, this museum's purpose is to spread world peace. The museum has 3 areas devoted to the 15-year Japan War, World War II, and War and Peace since 1945. A centerpiece of the museum is a sculpture created by Hongo Shin in honour of the students whose studies were cut short by the WWII mobilization in 1943. Most of the descriptions and display materials are in Japanese, but English language guidebooks are available at reception.
Location: 56-1 Kitamachi, Toji-in Kita, Kyoto, 603-8577, Japan
Open: Tuesday – Sunday from 9.30am to 4pm
Phone: +81 (0)75 465 8151
photo by RoyHalzenski (CC0 1.0) modified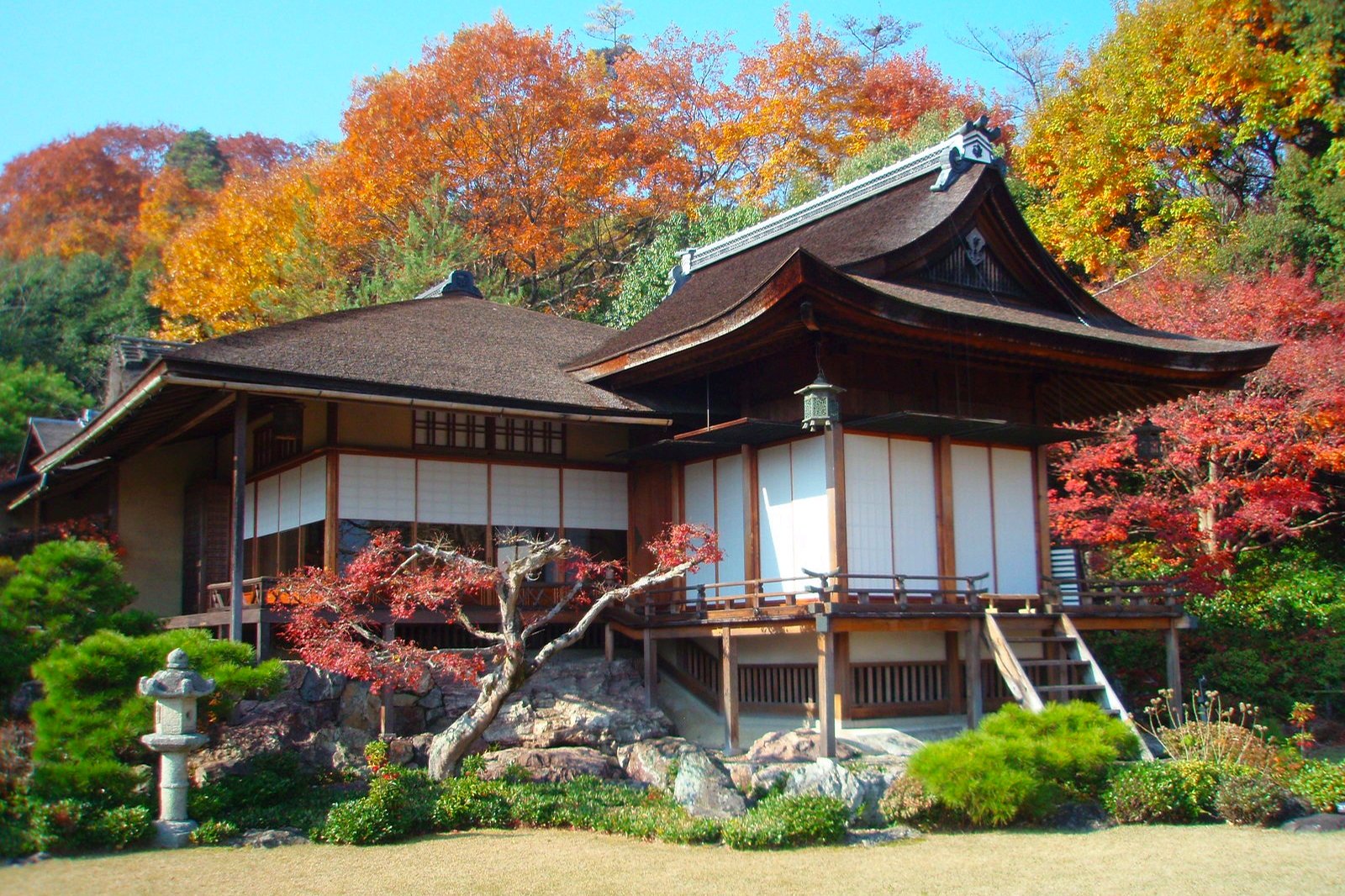 This private villa was the home of a great Japanese silent movie star Denjiro Okochi who rose to fame in the 1920s for his samurai films. The 20,000 sq m villa sits in a wonderfully peaceful location with stunning views of Arashiyama and Kyoto. It took around 30 years to complete and has many ornate touches inside and out. The garden is designed to highlight all four seasons with pines, maples, cherry blossoms and azaleas. The price of admission includes a cup of tea and some cake to make the experience even sweeter. To reach this stunning villa, take the JR San-in line to Saga station.
Location: 8 Sagaogurayama Tabuchiyamacho, Ukyo, Kyoto, 616-8394, Japan
Open: Daily from 9am to 5pm
Phone: +81 (0)75 872 2233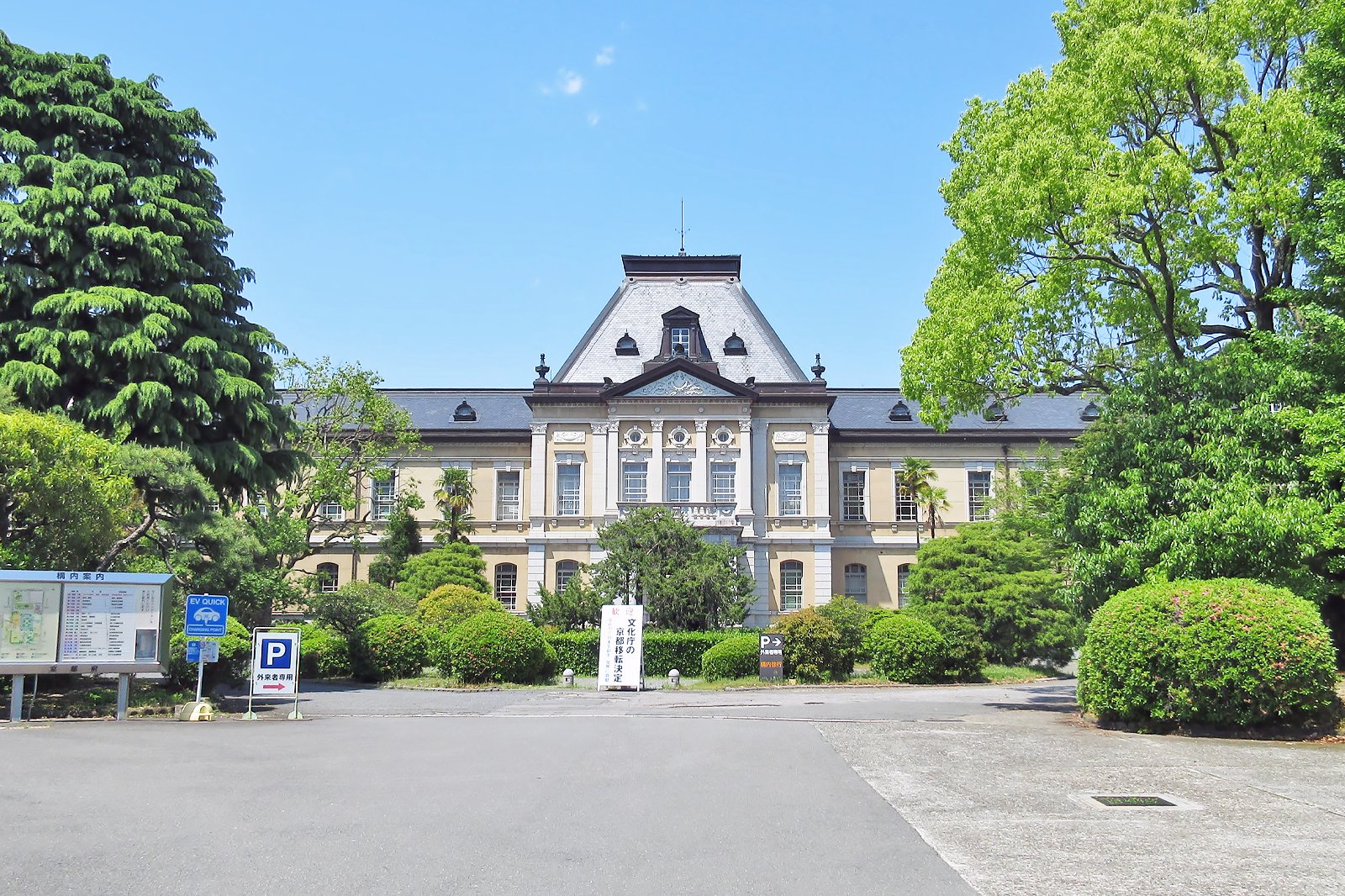 This building was the former main building of the Kyoto Prefectural Office and is designated an Important Cultural Property. Reminiscent of European styles of the day, it still looks the way it did when it was built in 1904. The Neo-Renaissance architecture of the building is a charming highlight of Kamanza Street, a beautiful tree-lined boulevard close to the Kyoto Imperial Palace. During the spring and autumn, the building is open to the public. You can see the old Assembly Room and the Governor's Office.
Location: Yabunouchi-cho, Nishiiru, Shinmachi, Shimodachiuri-dori, Kamigyo-ku, Kyoto, 602-8570 Japan
Open: Spring and Autumn
Phone: +81 (0)75 451 8111
photo by KishujiRapid (CC BY-SA 4.0) modified