18 Best Nightlife Experiences in Kyoto
Where to Go and What to Do at Night in Kyoto
Fun things to do in Kyoto extend to its vibrant nightlife. Despite appearances, this ancient city is not only limited to the historical side of things. Visitors who want to enjoy a night out or 2 will find that there are several nightlife districts. Must-visit areas include the Gion District, Pontocho Alley and Kiyamachi Street, where you'll have a hard time deciding where to start off.
These areas are full of pubs, bars, restaurants and clubs, and are great people-watching venues. Remember that not all Kyoto nightlife is on the ground floor: many venues are in the higher floors of buildings so keep your eyes open for the neon signs announcing their location.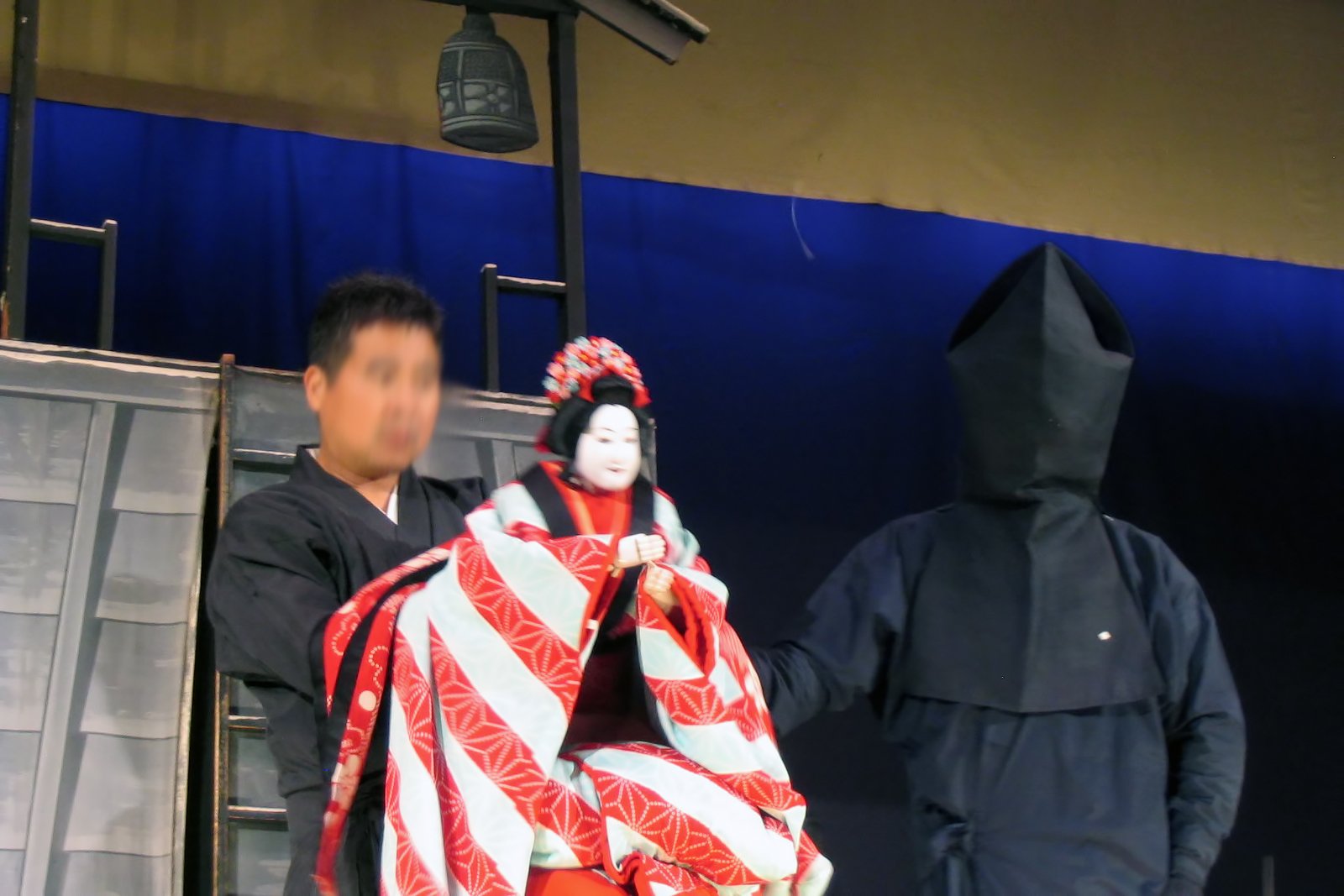 The directors and producers at Gion Corner have taken the best of all the classical Japanese arts and combined them into a show that features everything from tea ceremony and flower arrangement to puppetry and dance. Aimed at the tourist market, the show is a little costly, but it represents a good introduction to Japan's fine arts. This whistle-stop demonstration of Japan's traditional arts lasts 50 minutes and shows are scheduled twice a day – at 6pm and 7pm. Children under 6 get in free.
Location: 570−2 Gionmachi Minamigawa, Kyoto, Kyoto Prefecture 605-0074, Japan
Open: April–November, daily performances at 6pm and 7pm. December–March open Friday–Sunday and national holidays only.
Phone: +81 (0)75-561-1119
photo by sodai gomi (CC BY 2.0) modified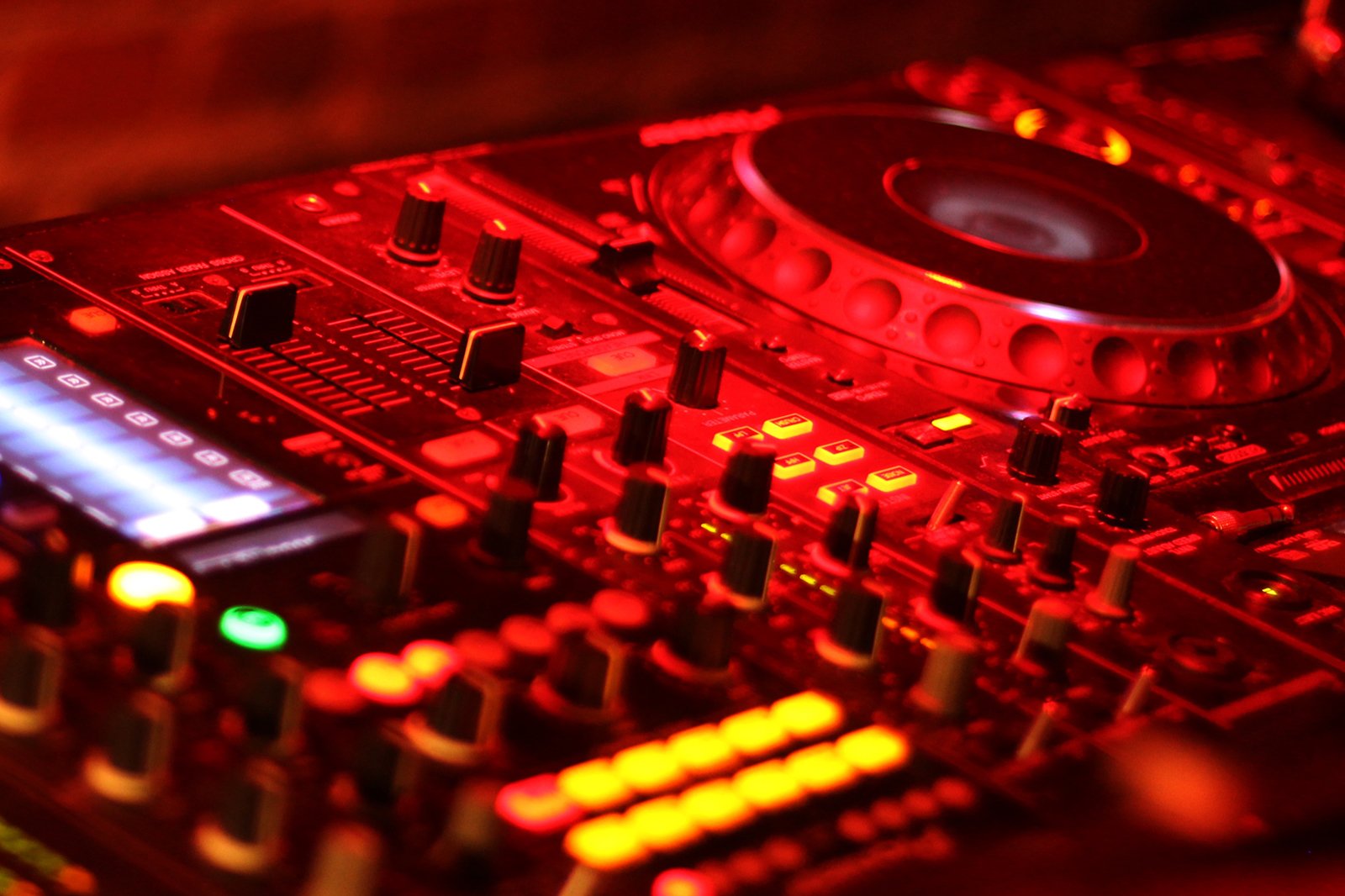 The biggest club in Kyoto, World hosts a great variety of big name artists. The line-up could feature anything from EDM and house to hip hop, R'n'B and party pop. Past artists to play here include Skrillex and 2manydjs. The 2-storey club has spacious dance floors, a good range of beers and cocktails and lockers to keep your belongings safe while you dance the night away. To find World, take the subway to Kawaramachi Station. It's a short walk to Pontocho-dori entertainment street.
Location: 97 Shincho, Shimogyo Ward, Kyoto, Kyoto Prefecture 600-8001, Japan
Open: Daily from 9pm until late
Phone: +81 (0)75 213 4119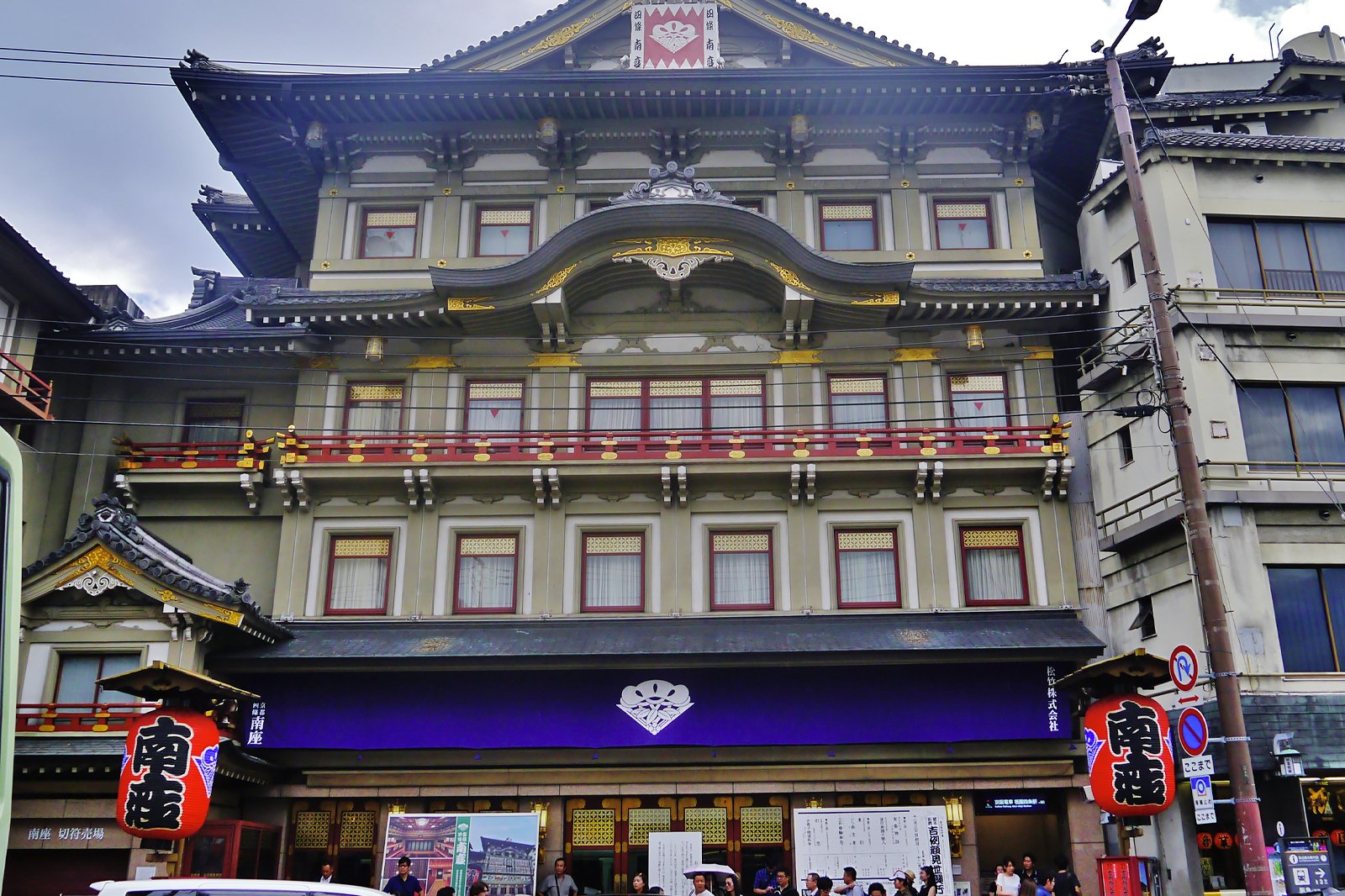 A visit to Minami-Za Theatre is a must for anyone who is interested in the classical Japanese arts. This is the oldest kabuki theatre in Japan, and it stages dramatic plays throughout the year. If you're in Kyoto in December, you can head to Minami-Za Theatre to see the annual Kamiose festival, when the best kabuki actors in the country literally 'show their faces'.
Location: 198 Nakano-cho, Shijo-dori, Yamato-oji nishiiru, Higashiyama, Kyoto, 605-0075, Japan
Open: Box office daily from 10am to 6pm
Phone: +81 (0)75-561-1155
photo by Zairon (CC BY-SA 4.0) modified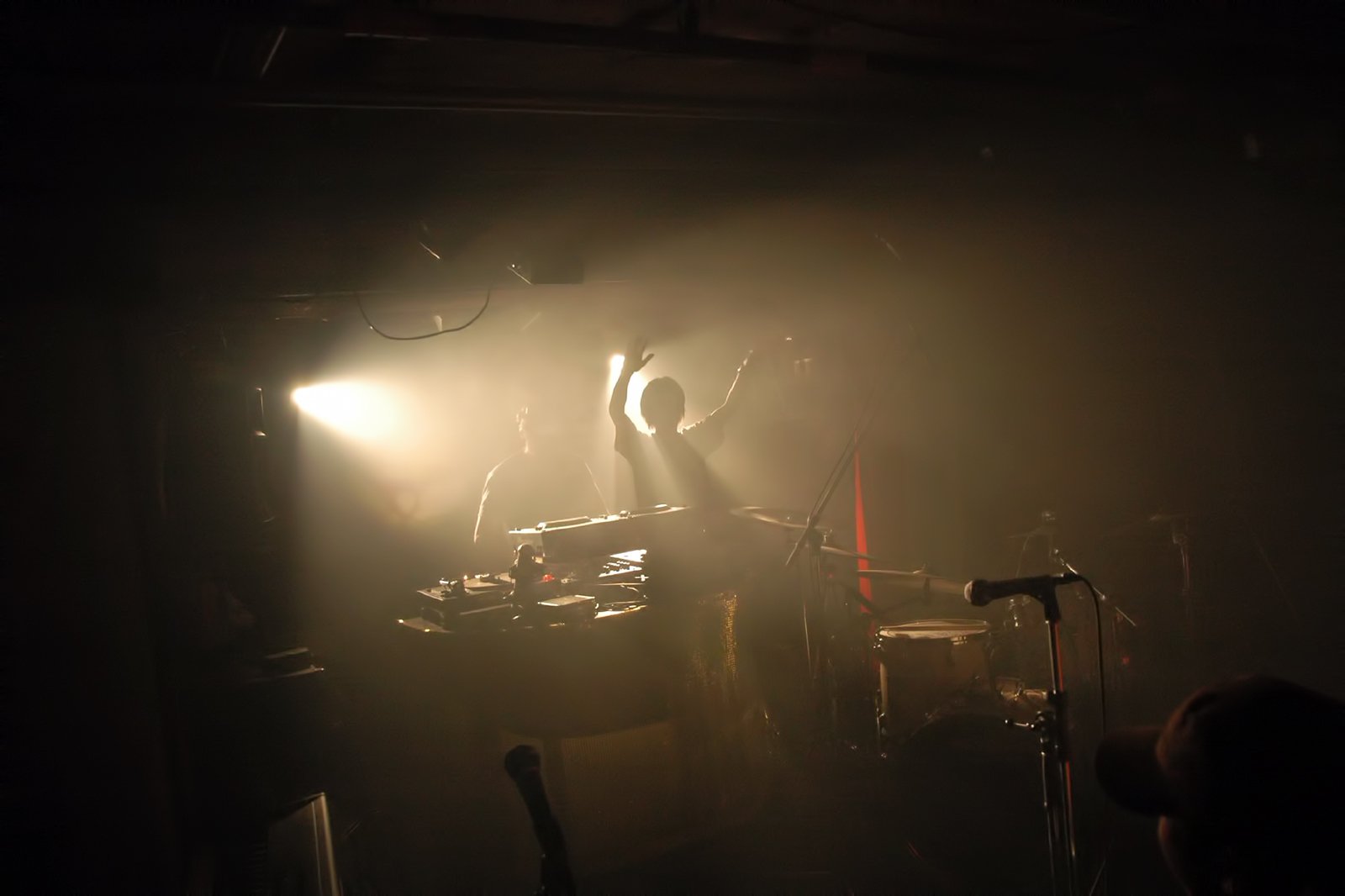 Metro is a dance club that hosts the best house and techno nights in Kyoto. This eclectic club also hosts a myriad of events from small concerts, to discos, to art exhibitions. Latin nights draw huge crowds and the Non-Hetero-at-the-Metro nights are major gay and lesbian events in Kyoto. The club draws an interesting mix of creative people with a different musical theme every night. Club Metro is easy to find next door to Marutamachi station on the Keihan line.
Location: Ebisu Biru, B1F, Kawabata-dori-Marutamachi kudaru, Nakagyo, Kyoto, 606-8396, Japan
Phone: +81 (0)75 752 4765
photo by Ippei Suzuki (CC BY 2.0) modified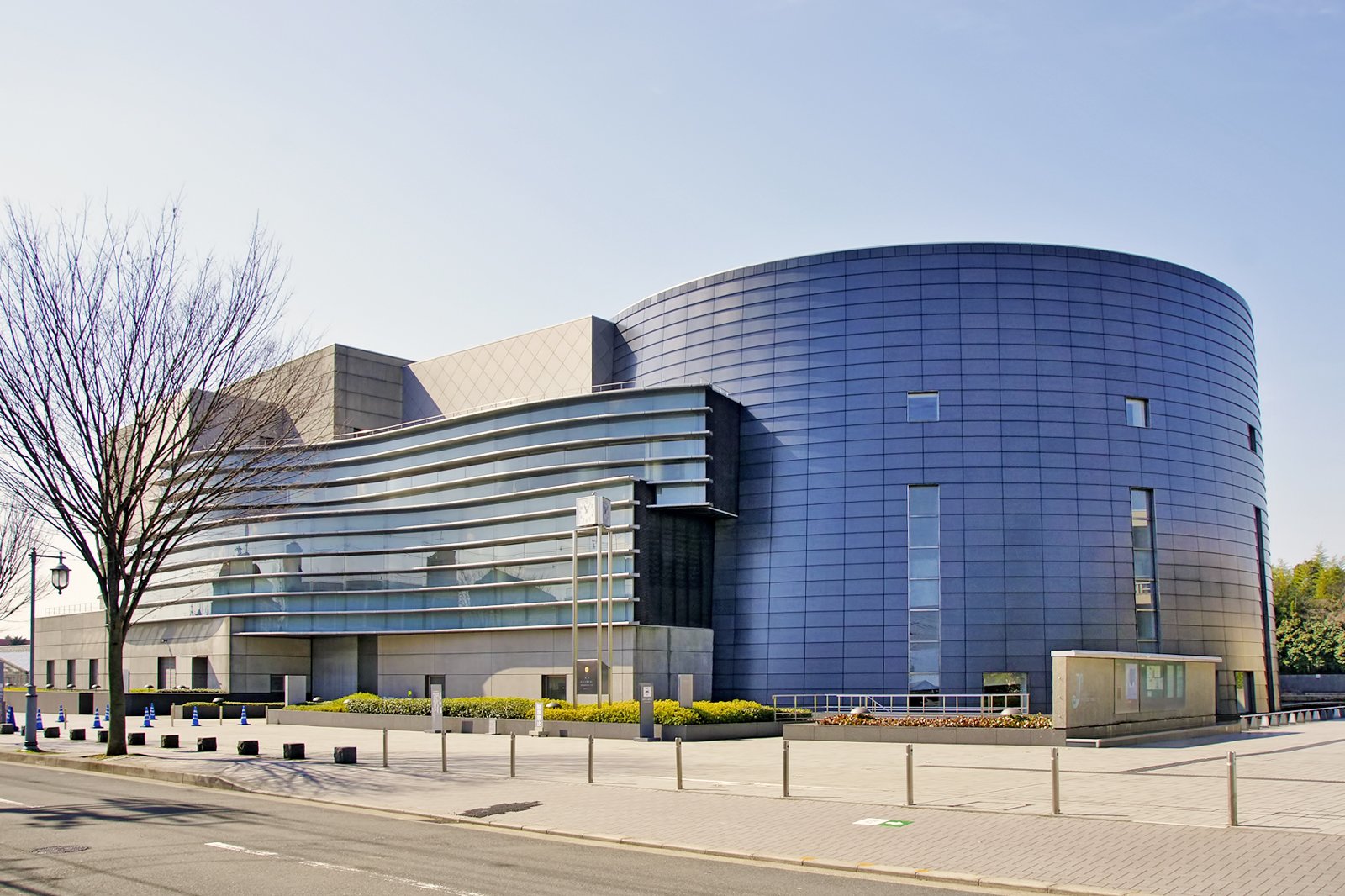 Kyoto Concert Hall is a modernist masterpiece in the north of the city. This stunning piece of architecture, designed by world-renowned architect Isozaki Aratai, stages regular performances of classical music and dance. Both historical and contemporary themes are followed in the performances. To reach Kyoto Concert Hall, take the subway to Kitayama station. Consult the Kyoto Tourist Information Centre for programme details.
Location: 1-26 Hangi-cho, Shimogamo, Sakyo-ku, Kyoto 606-0823, Japan
Phone: +81 (0)75-711-2980
photo by 663highland (CC BY-SA 3.0) modified
The Pig & Whistle is a popular authentic English pub in Kyoto. Popular with expats, visitors and English-speaking Japanese, this bar has a friendly atmosphere. It has live music every weekend and monthly live performances of various types of artists, from jazz to country. Happy hour runs from 5pm to 7pm. The Pig & Whistle serves pub food, ranging from buffalo chicken wings to burgers, to pizzas to meat pies as well as fish and chips. They have at least 10 different types of draught beer and English-speaking staff.
Location: 2F Shobi Building, 115 Sanjo-Dori, Higashiyama, Kyoto, 605-0009, Japan
Open: Daily from 5pm to 1am. Open until 2am on weekends
This is yet another opportunity to soak up some traditional Japanese culture when in Kyoto. The Kanze Kaikan Noh Theatre stages regular performances of classical noh drama, a form of musical stage drama that dates back to the 14th century. This masked performance art is a wonderful spectacle, even if you're not fully aware of the plot. The theatre occasionally has free shows, otherwise tickets can be upwards of ¥8000.
Location: 44 Enshoji-cho, Okazaki, Sakyo-ku, Kyoto, 606-8344, Japan
Phone: +81 (0) 75-771-6114
Le Club Jazz is a popular live music club featuring blues, jazz and soul bands every Tuesday night with artists form across Japan and some international guests. From Thursday to Monday they hold live jam sessions where the musically minded come together to freestyle. Cover charge includes two drinks.
Location: Sanjo Arimoto Bldg. 2F, Sanjo-dori Miyukicho, Nakagyo, Kyoto 604-8082, Japan
Open: Tuesday–Sunday from 7pm to 1am (closed on Mondays)
Phone: +81 (0)75-211-5800
Housed in an old sake warehouse and oozing with ambience Jittoku hosts a variety of musical acts drawing a hip young crowd. This is a great place to see up-and-coming musicians performing in a relaxed environment. There is an entry fee of around ¥1,000 to see the live acts, but it's free to enter on open mic nights. Jittoku is located near Nijo Castle, a little north of the main tourist hub.
Location: 815 Hishiyacho, Omiya Shimodachiiru Sagaru, Kyoto,602-8125, Japan
Open: Daily from 5.30pm to midnight
Phone: +81 (0)75 841 1691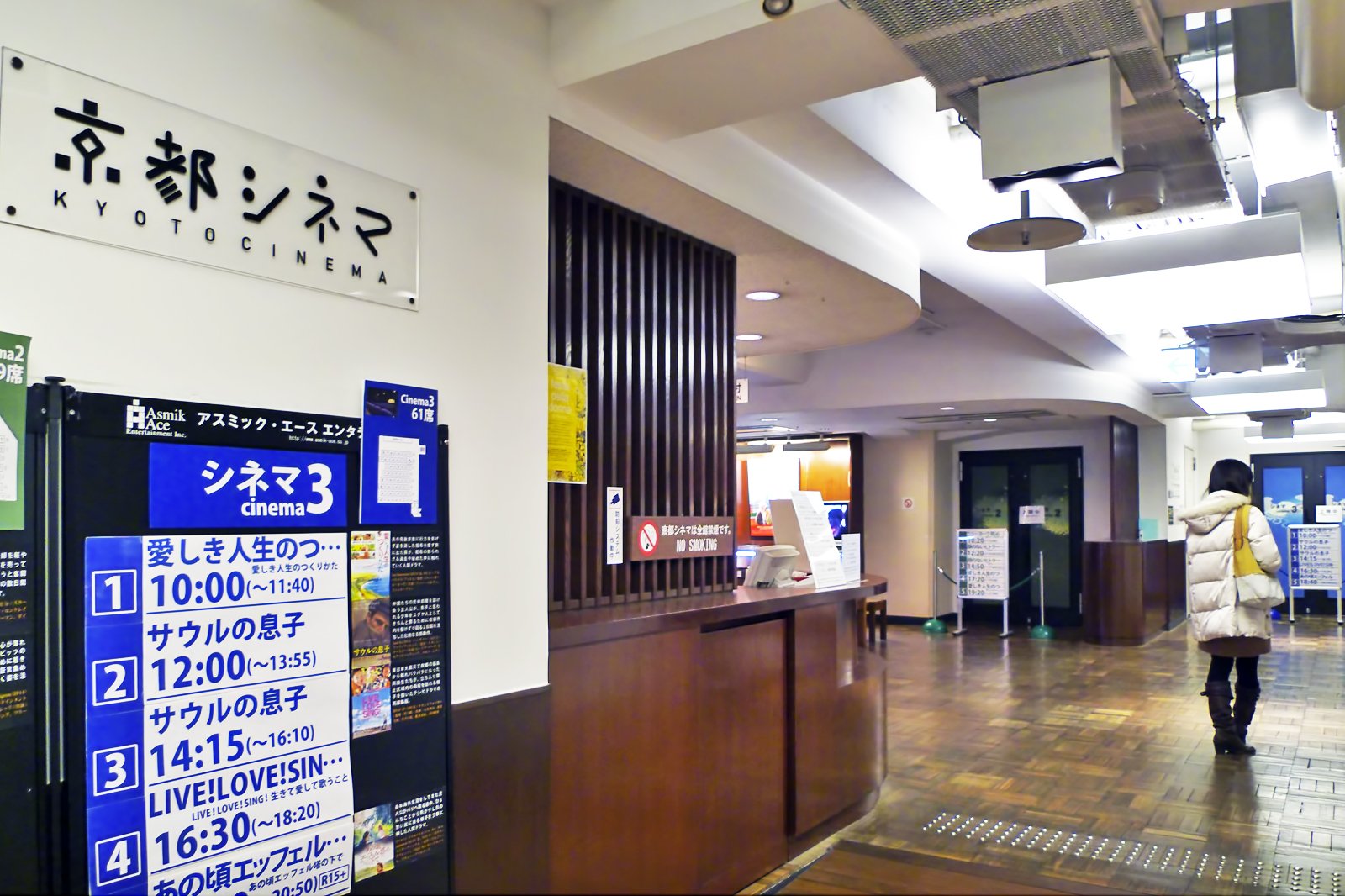 Located right in the heart of the downtown area, Kyoto Cinema is a newly built cinema presenting domestic and international movies, latest releases, as well as some interesting art-house films. With only 3 screens, the movies shown here are carefully curated. You might find anything from Japanese anime to documentaries and independently produced films from Japan and abroad.
Location: Cocon Karasuma, 3F, Karasuma dori Shijo sagaru, Suiginya-cho 620, Shimogyo, Kyoto
Open: Showtimes vary, but typically from 10am to 9pm
Phone: +81 (0)75-353-4723
photo by Yasu (CC BY-SA 3.0) modified
Blue Note is one of Kyoto's oldest live music clubs. and is well-known for the quality of the live blues and jazz played here. The crowd here is extremely mixed. It has followers of all ages; from an older crowd to office staff to university students. This bar is a cozy place to drink and chat away the night with great music to complement the evening. Live music is usually on Fridays, Saturdays and Sunday, although some weekday gigs do take place.
Location: 266-1 Kitakurumayacho, Nakagyo Ward, Kyoto, Kyoto Prefecture 604-8021, Japan
Open: Daily from 7pm to 2am
Gnome is an Irish pub offering plenty of traditional Irish meals like colcannon and freshly baked soda bread. There's also Guinness and Kilkenny on tap. Prices are reasonable, plus all vegetables used in their kitchen are organic. Gnome is popular for having regular live music and happy hour runs daily from 5pm to 8pm. Don't forget to check out the crafts shop upstairs which is also run by the same talented owner. Gnome is located in the basement of the SSS building, close to the Kyoto Imperial Palace.
Location: SSS Building B1F, Nakagyo, Kyoto, 604-0924, Japan
Open: Daily from 5pm to 1am (closes later on weekends)
Live Spot Rag is one of the most interesting nightlife venues in Kyoto. You can listen to live music from rock to jazz to acoustic ballads. Small tables are scattered around the room and there's more space to stand around the bar with a good view of the stage. The kitchen offers a mix of everything from Japanese to pan-Asian and some western dishes. Highlights from the menu include smoked salmon pizza, Malaysian chicken curry, Chinese style spring rolls, seafood & seaweed salad and tofu salad.
Location: Kyoto Empire Building 5F, Sanjoagaru, Kiyacho, Bunkyo-ku, Kyoto
Open: Daily from 6pm to 2am (closes later on weekends)
Phone: +81 (0)75-241-0446
You'd be surprised to see how many Kyoto people love salsa and Latin dances. Café Rumbita is among the city's favourite venues for Latin beats. The café puts on salsa dance classes nightly at 9pm, from beginners to advanced level. After the class, the floor is open for everyone to party and dance the night away. Mexican and Cuban dishes are served at Café Rumbita and there's a fully stocked bar. It's easy to find the bar on Pontocho-dori, a popular nightlife street close to Sanjo subway station.
Location: Shizuya Building 3F, 2-258-19 Kawaramachidoori Sanjo Sagaru Yamazakicho, Nakagyo-ku, Kyoto, 604-8032, Japan
Open: Daily from 9pm to 2am. Saturdays open until 5am
Described as a place for 'serious drinking', Backgammon is a popular late night spot drawing groups of people from the clubs who are not ready for the night to end. The bar is cozy and dark and if you are able to climb the ladder you can sit in the crow's nest and have your drinks sent up by a special elevator. Backgammon is located on Kiyamachi street, surrounded by other bars and restaurants. Take the subway to Sanjo station and cross the bridge.
Location: Aoi Biru Hitosujime nishi-iru, 2F, Kiyamachi-Sanjo agaru, Nakagyo-ku, Kyoto, 604-8005, Japan
Open: Daily from 8pm to 5am
Phone: +81 (0)75 223 0416
Great jazz music with occasional live performances, intimate lighting and contemporary stylings draw a young hip crowd to Zac Baran. This funky club is also a restaurant, and a great place to combine dinner with friends with a night of dancing. The drinks menu is comprehensive, offering a good selection of wines, cocktails, local and imported beers. Located in the east of Kyoto, you can find Zac Baran close to Heian Shrine. Take the subway to Jingu-Marutamachi station.
Location: 18 Shogoin Sannocho, Sakyo, Kyoto, 606-8392, Japan
Open: Daily from 6pm to 2am
Phone: +81 (0)75-751-9748
The Man in the Moon Irish pub is close to Kyoto Station in the south of city. It's the sister venue of the Pig & Whistle and offers a similar experience of good food, plenty of beers, and a welcoming, international vibe. You'll find 7 draft beers on tap and 60 single-malt whiskies. If you fancy watching sports, the bar has 3 large TV screens. With an English menu and English-speaking staff, it's a popular place with the travel weary. The happy hours at The Man in the Moon start as early as 11am and last until 5pm. To find the pub, head to the west side of the Hachijo-guchi exit of Kyoto station.
Location: 31-1 Higashishiokoji Kamadonocho, Kyoto, 600-8215, Japan
Open: Daily from 11am to 2am. Friday and Saturday open until 4am
Phone: +81 (0)75-672-2522
Taku Taku has been hosting some of the biggest Japanese rock and blues bands since 1974, and occasionally gets some big name international acts. Occupying a big wooden warehouse, the club has plenty of room to hold the crowds of young Kyoto locals who flock to the club on weekends. There is usually an entry fee, but if you're looking for high quality live music played by prominent Japanese artists then Taku Taku is a great choice. It's quite hard to find this live music venue – look out for a wooden sign with a black kanji symbol.
Location: 139-4 Sujiyacho, Shimogyo Ward, Kyoto, 600-8061, Japan
Open: Tuesday–Sunday (closed on Mondays)
Phone: +81 (0)75 351 1321