23 Great Restaurants in Kyoto
Where to Eat and What to Eat in Kyoto
Kyoto has a reputation for its love of tradition, and it's fair to say that some of the old restaurants in this ornate city serve up a history lesson along with amazing cuisine. However, these exclusive experiences cost a lot. If you're on a budget, consider dining in shopping malls or modern franchise restaurants – the food is great value and still prepared with skill and care.
Many Japanese restaurants in Kyoto serve speciality dishes such as tempura, sushi or udon noodles. In case you need a change from local fare, Kyoto is also home to a variety of cuisine, from European to pan-Asian food. One factor that you should note is that many small restaurants still prefer to accept payment only in cash and it can be difficult to locate ATM machines in some areas.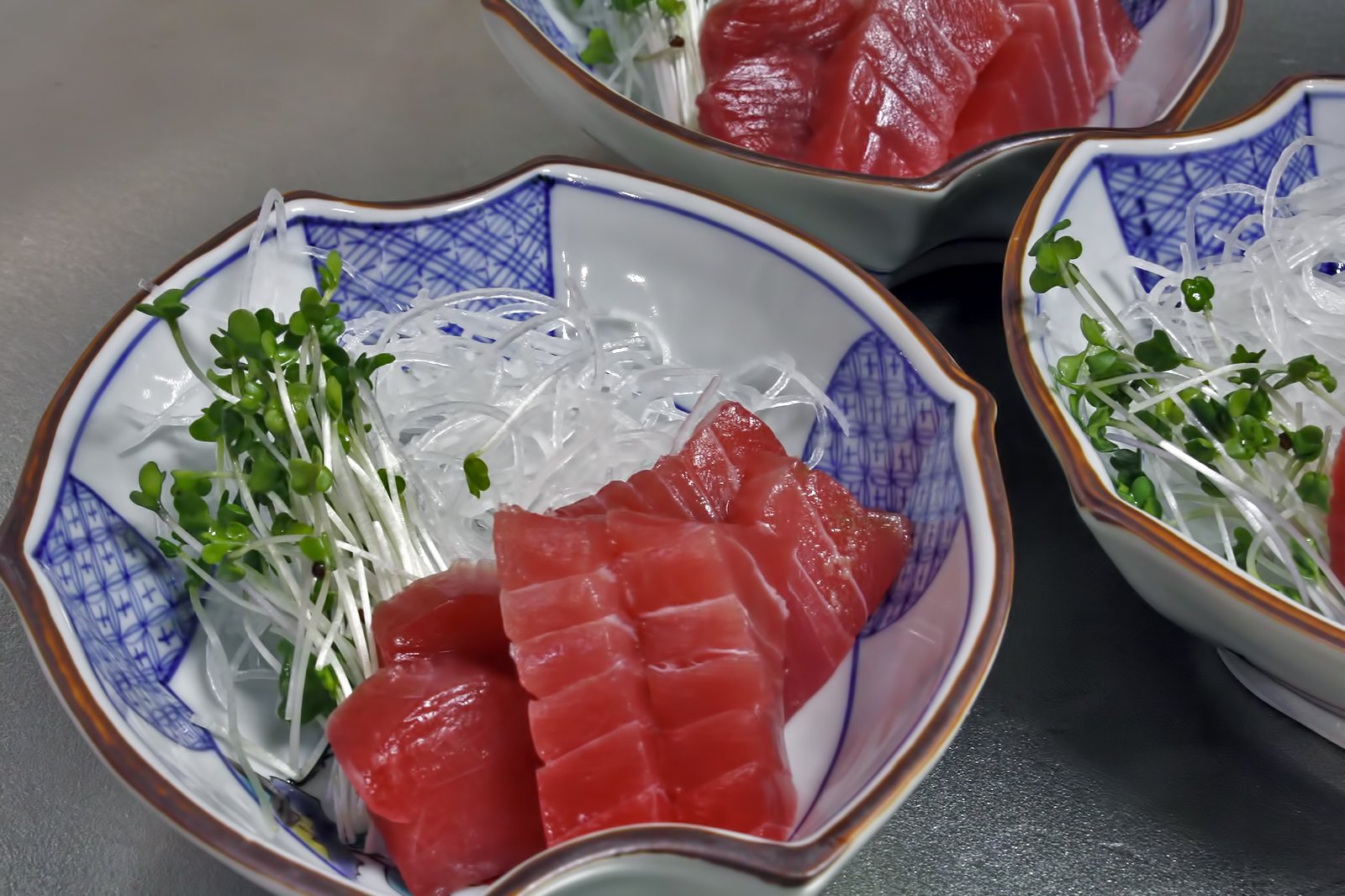 Housed in a historic teahouse on a cobble-stoned path near the Shira-kawa tributary, Yagenbori serves traditional Kyoto cuisine and kaiseki courses. Dining in Kyoto doesn't get much more romantic than this. Items are presented on beautiful handmade ceramic tableware, containing such Japanese delicacies as hoba miso served with kinoko mushrooms and spring onions grilled in oak leaves, softshell turtle dishes and shabu-shabu hot pot with seasonal vegetables.
Location: 371 – 1 Kiyomotocho, Higashiyama, Kyoto, 605-0084, Japan
Open: Monday–Saturday from 11.30am to 2pm and 5pm to 11pm
Phone: +81 (0)75-551-3331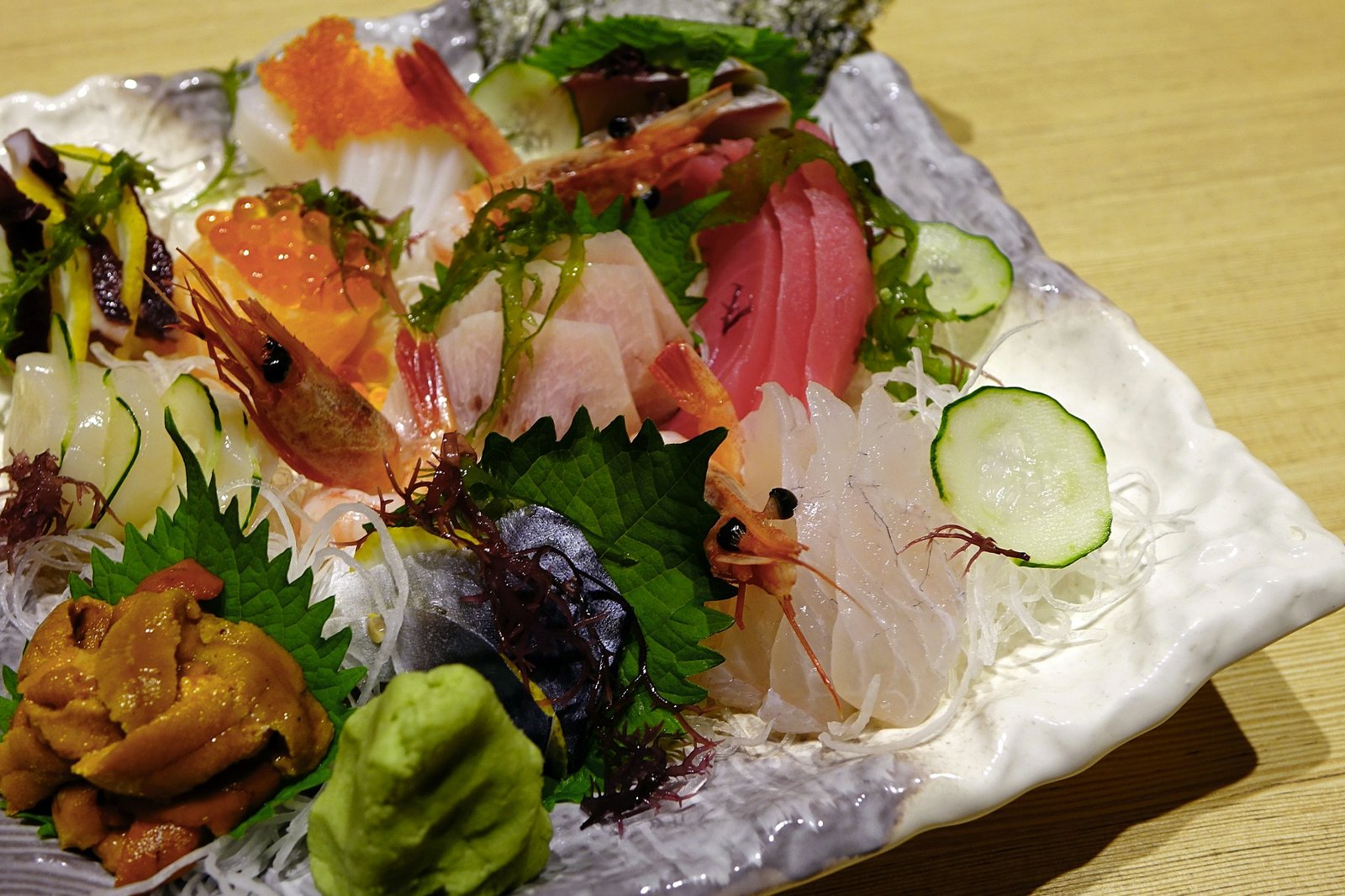 Mizai is a world-renowned yet tiny restaurant that only seats and serves 10 people, and only once a day. But when you're the recipient of 3 Michelin Stars, who's going to complain? Chef and owner Hitoshi Ishihara is a celebrity chef in Kyoto exacting elevated standards of culinary excellence to serve truly authentic Kyoto kaiseki cuisine. If diners arrive after the 6pm dining time, they will not be served so be prompt to avoid disappointment and shame. Reservations are vital, and payment is in cash only. This is a real treat for gourmands who want to taste exquisite Japanese cuisine.
Location: 613, Maruyama-cho, Yasakatoriimae Higashi Iru, Higashiyama, Kyoto, 605-0071, Japan
Open: Thursday–Tuesday at 6pm
Phone: +81 (0)75-551-3310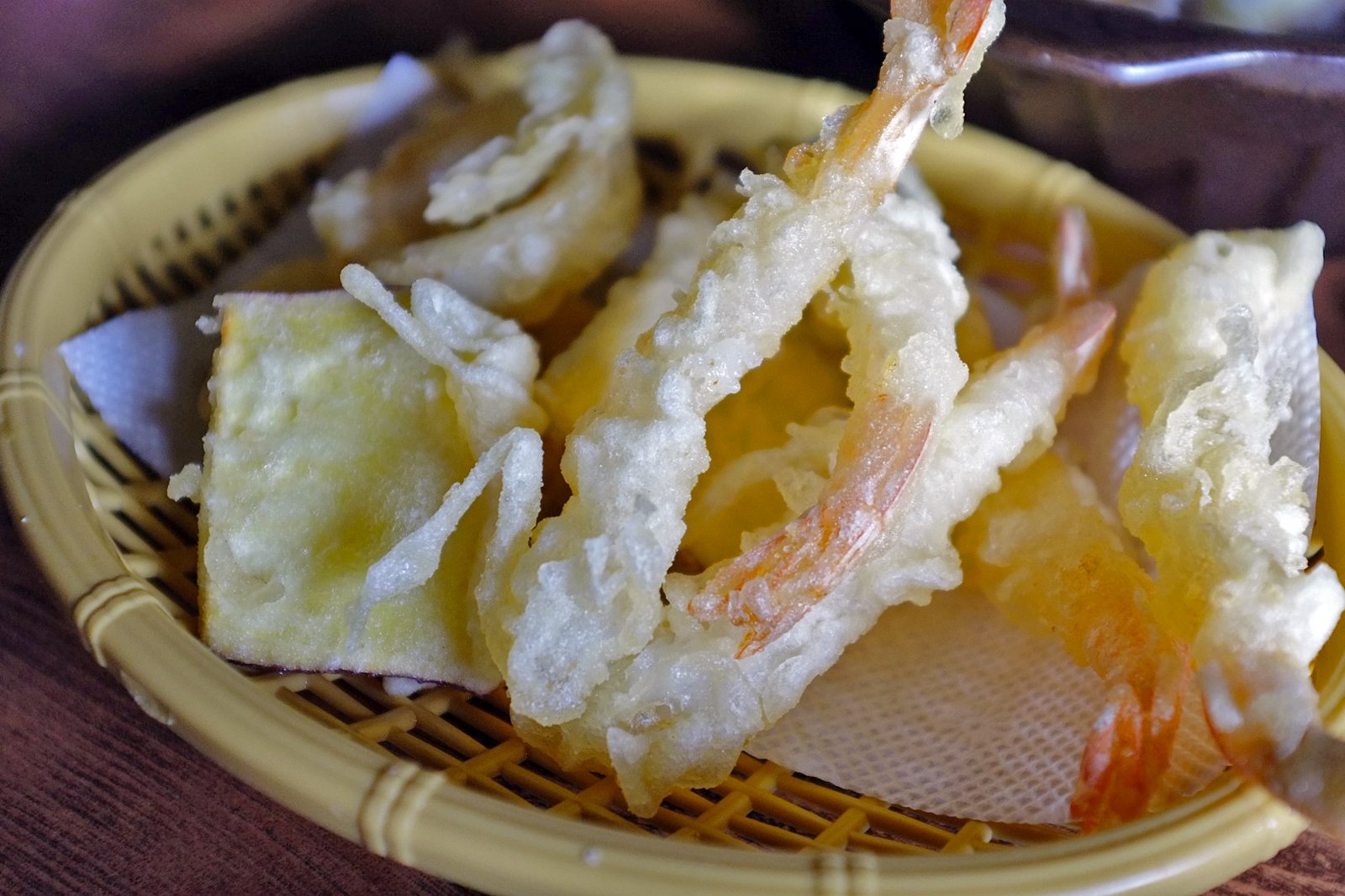 Many people go to Asuka Restaurant for its casual atmosphere and great selection of teishoku. This type of set meal is composed of a main item, a bowl of rice, a bowl of miso soup, and a bowl of Japanese pickles. Teishoku is usually considered a better deal than ordering food from the a-la-carte menu. Still, there are many choices on Asuka's menu, including Kyoto-style noodle dishes. For a casual meal and menu with plenty of choice, Asuka is hard to beat.
Location: 144 Nishimachi, Nishi-iru, Jingumichi, Sanjo-dori, Higashiyama-ku
Open: Tuesday–Sunday from 11am to 10pm (closed on Mondays)
Phone: +81 (0)75 751 9809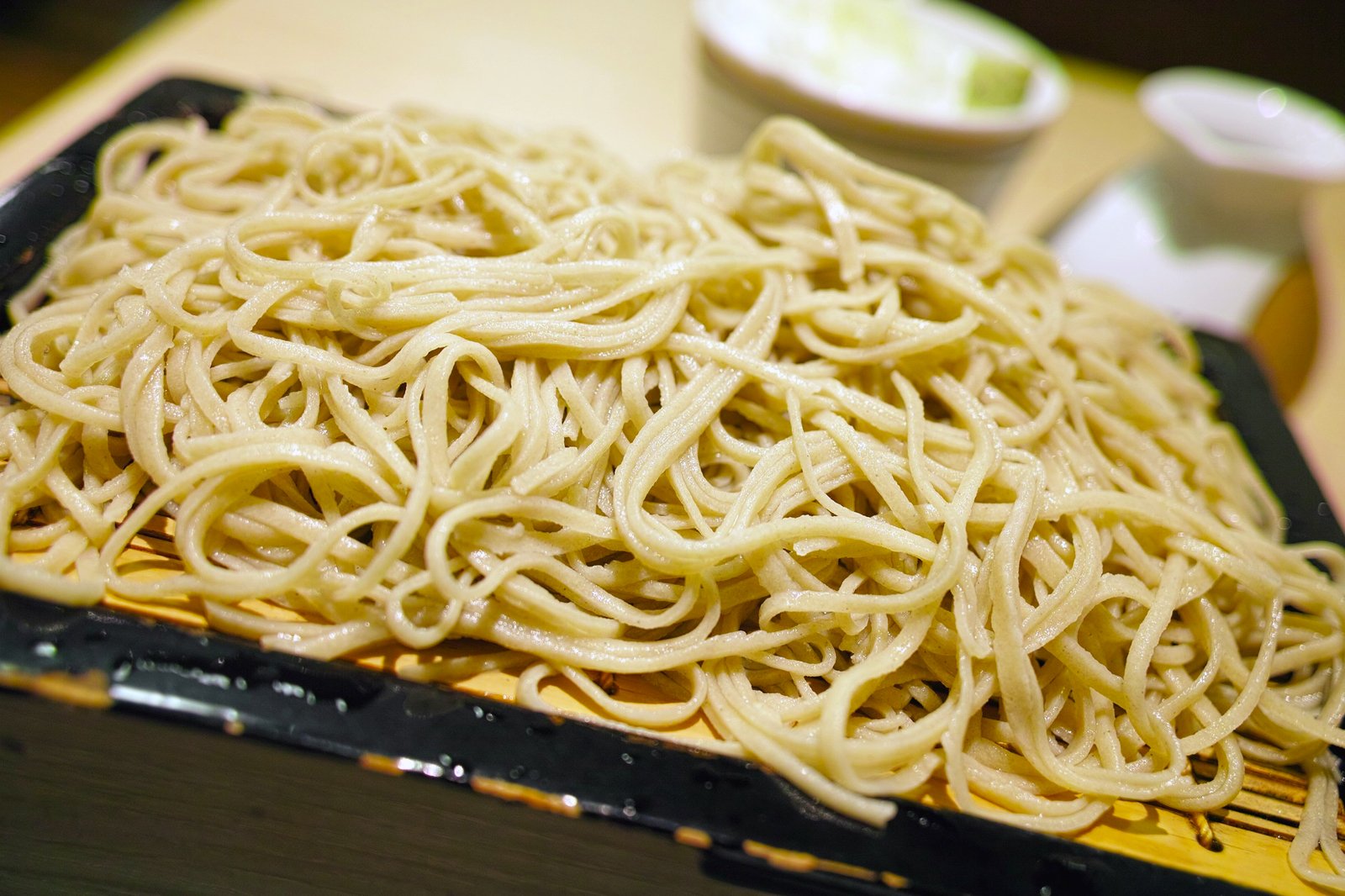 Owariya Shijyo-ten claims to be the oldest soba noodle shop in Kyoto, so it must be doing something right. This restaurant is steeped in a history spanning more than 500 years. Throughout this time Owariya has served its tasty noodles and more significantly its wagashi confectionary to emperors, shoguns and revered monks in the temples about Kyoto. Despite its grand history, the excellent buckwheat soba noodles served at Owariya are still very reasonably priced.
Location: 624, Teiammaenocho, Shimogyo-ku, Kyoto, 600-8031, Japan
Open: 11am to 10pm
Phone: +81 (0)75-221-6080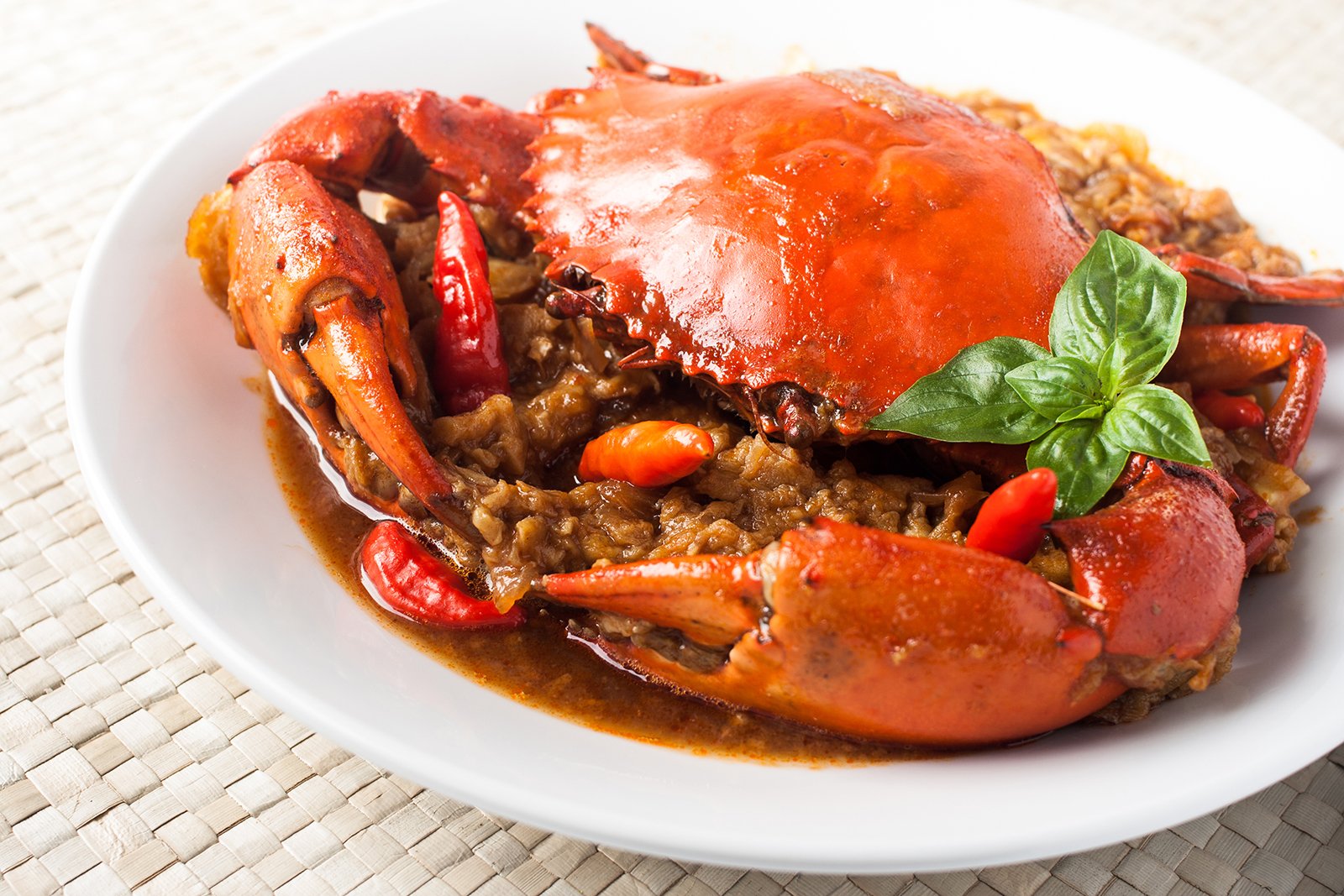 Bussaracan is a Thai restaurant with a remarkable setting. It's housed in a renovated 85-year-old Kyoto-style townhouse facing the Kamogawa River. The interior is lovely with a counter made from natural chestnut wood, smoked bamboo partitions and a fireplace table made from the pillar of a 250-year-old house. Check out their interesting set meals, arranged by the experienced Thai chef. Expect Thasi classics like creamy tom yum soup and pad thai noodles. Book riverside open terrace seating because somehow the food is more delicious in the company of the Kamogawa River.
Location: Shimogyo-ku
Open: Lunch from 11.30am to 4pm. Dinner from 5pm to 10pm (closed on Wednesdays)
Phone: +81 (0)75 361 4535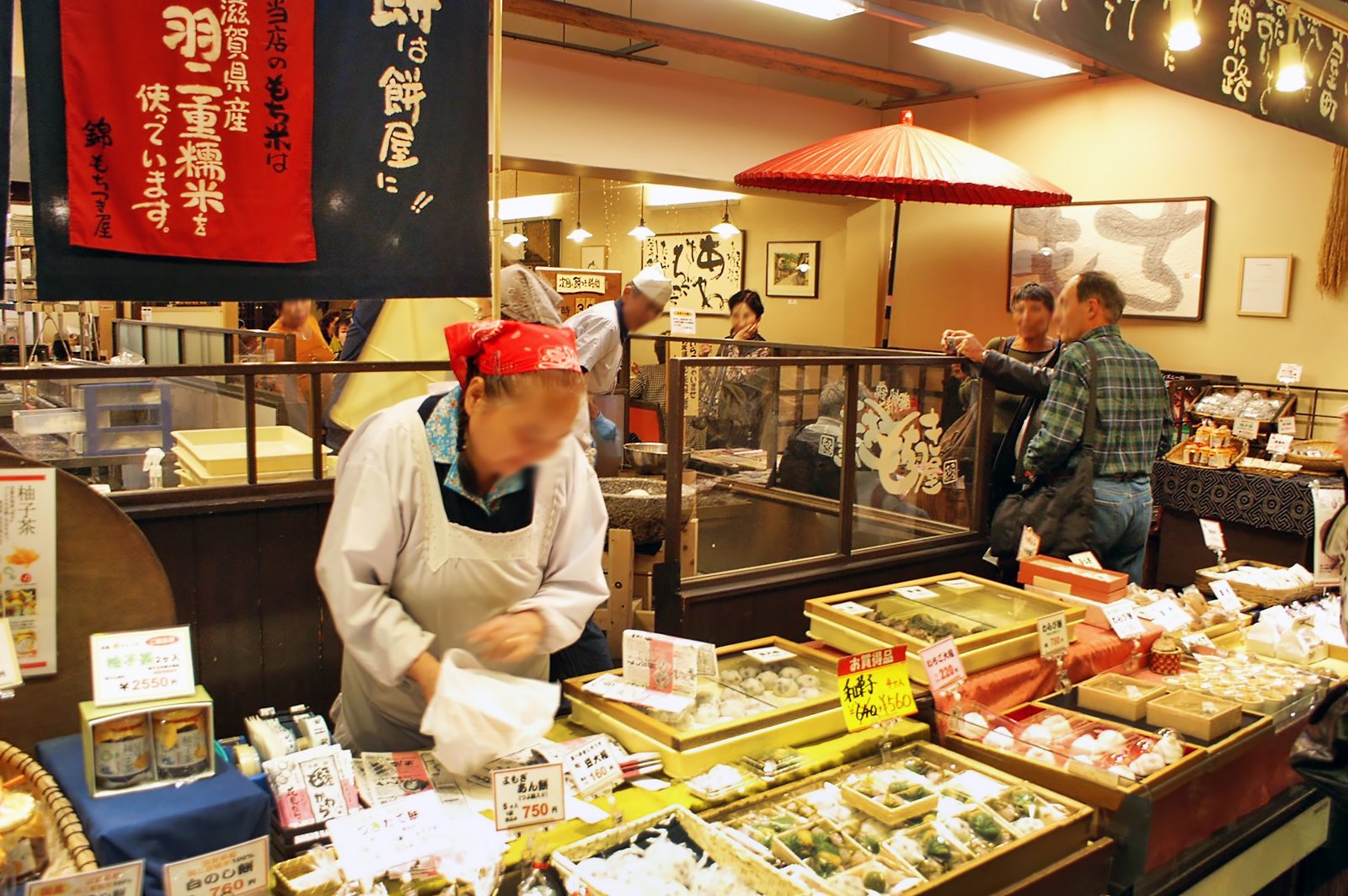 Food floors at Kyoto department stores
All the food floors inside department stores around Kyoto are the place to get Japanese, western and Asian prepared foods, as well as delicacies, pastries and chocolates. These are where many people go to get bento or other take-away dishes and you can even buy sake and wine. Due to the variety on offer and the enclosed spaces, sheltered from the weather, department stores are great places to grab a bit to eat in Kyoto.
If you have the budget for a really top-class, Michelin-star meal, head to Mankamero. It's the only Kyoto restaurant that serves formal yusoku ryori – cuisine of the Imperial court. The specially trained chef must wear a ceremonial kimono and all food items are painstakingly presented.
One of the most dramatic dishes, the 'dismembered fish', presents each part of the fish being elaborately arranged on pedestal dishes. The full yusoku ryori sets cost upwards of ¥30,000 per person however there is a much cheaper lunch bento set available. Dress codes apply and reservations are essential.
Location: Inokuma-dori, Demizu-agaru, Kamigyo, Kyoto, 602-8118, Japan
Open: Thursday–Tuesday from 12pm to 3pm and 5.30pm to 9.30pm
Phone: +81 (0)75 441 5020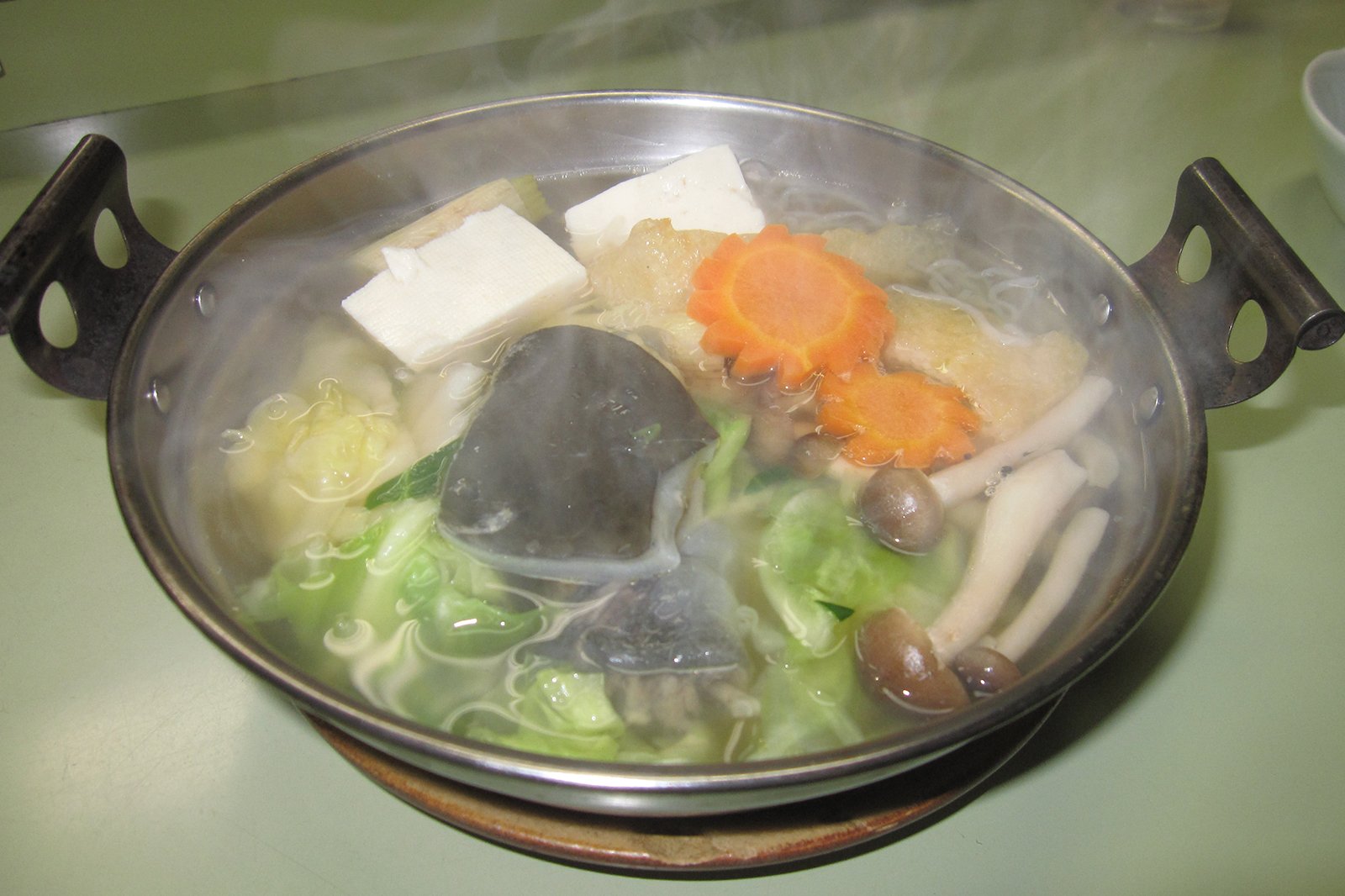 Soft shell snapping turtle is a delicacy in Japan and Daiichi has been serving turtle hot pot since the 17th century. So specialised is the Daiichi suppon, that the only meal they serve is a suppon tasting menu which comprises a first course of simmered turtle meat served cold followed by the classic turtle nabe or hot pot which is served extremely hot in antique clay pots.
Location: 364 Rokubancho, Kamigyo-ku, Kamigyo, Kyoto 602-8351, Japan
Open: Wednesday–Monday from 12pm to 2pm and 5pm to 9pm
Phone: +81 (0)75 461 1775
photo by Michael Stout (CC BY 2.0) modified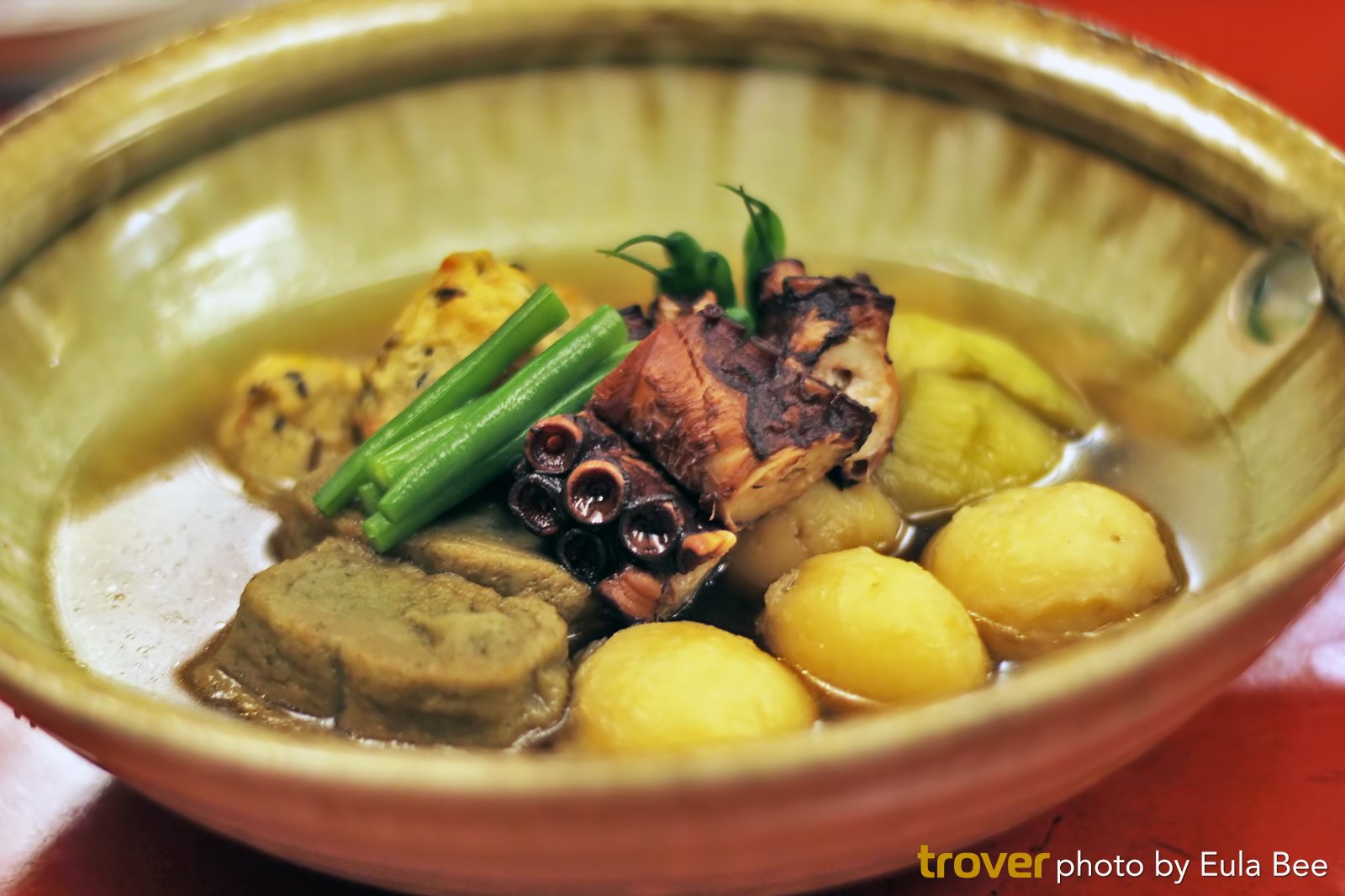 Mukadeya is a sophisticated restaurant in a beautifully refurbished villa. An open plan incorporates a dramatic dark stone foyer and courtyard garden creating a tranquil atmosphere to enjoy the restaurant's particular type of Kyoto home-style cooking. The menu is varied and relies on seasonal ingredients so expect interesting dishes such as bonito sashimi with pumpkin and ground ginger chicken. The lunch bento sets represent affordable prices and dinner is only slightly more. Dinner jackets required and reservations are essential.
Location: Mukadeya-cho, Shinmachidori, Nakagyo, Kyoto, 604-8214, Japan
Open: Thursday–Tuesday from 10am to 11pm
Phone: +81 (0)75 256 9393
Mishima-Tei serves mouth-watering beef with vegetables and noodles. Serving either sukiyaki or shabu-shabu style of hot pot, the meat here is the star draw. In fact, it's so popular that the restaurant has its own butcher on the ground floor which is frequented by Kyoto's most discerning housewives. The interior has a historic atmosphere with its wood-frame structure, polished wooden floors, not to mention the kimono wearing waitresses shuffling around with platters of sukiyaki components. Some of the private tatami rooms overlook a pretty courtyard garden. Reservations are required.
Location: 405 Teramachi-dori, Nakagyo, Kyoto, 604-8035, Japan
Open: Daily 5.30 to 10pm
Phone: +81 (0)75 221 0003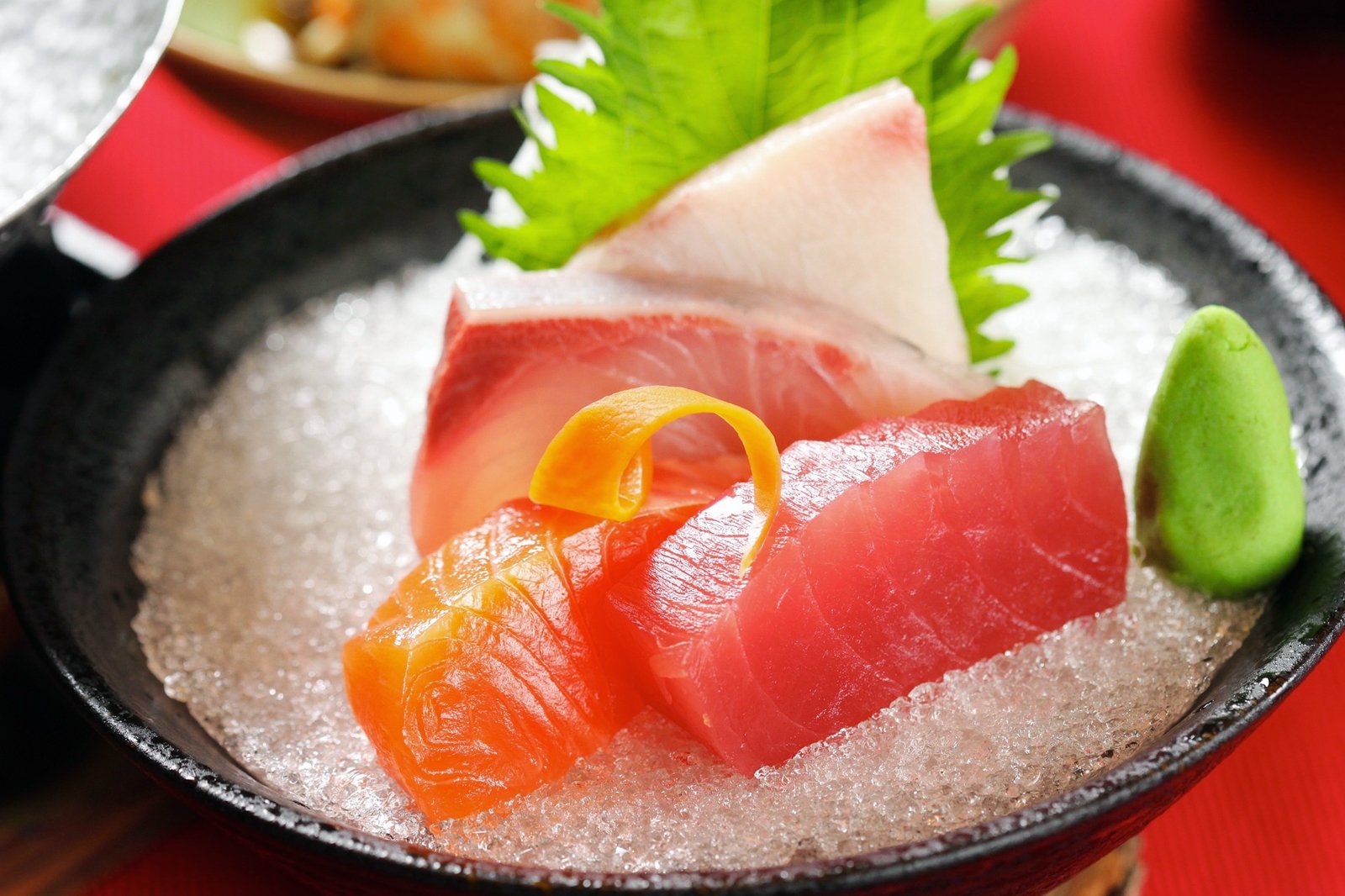 Dining at Ajigasane, a 150-year-old vintage house overlooking the Kamogawa River, is a memorable experience. One of Ajigasane's signature dishes is ramen noodles with a range of broths to choose from. Ajigasane features open plan seating options and some private dining rooms. The restaurant has a varied menu, including several neat set meals for children. It's a 5-minute walk from Kawaramachi station in downtown Kyoto.
Location: 141-4 Wakamatsucho, Nakagyo Ward, Kyoto, Kyoto Prefecture 604-8205, Japan
Open: Tuesday–Sunday from 5pm to 11pm
Phone: +81 (0)75 256 1777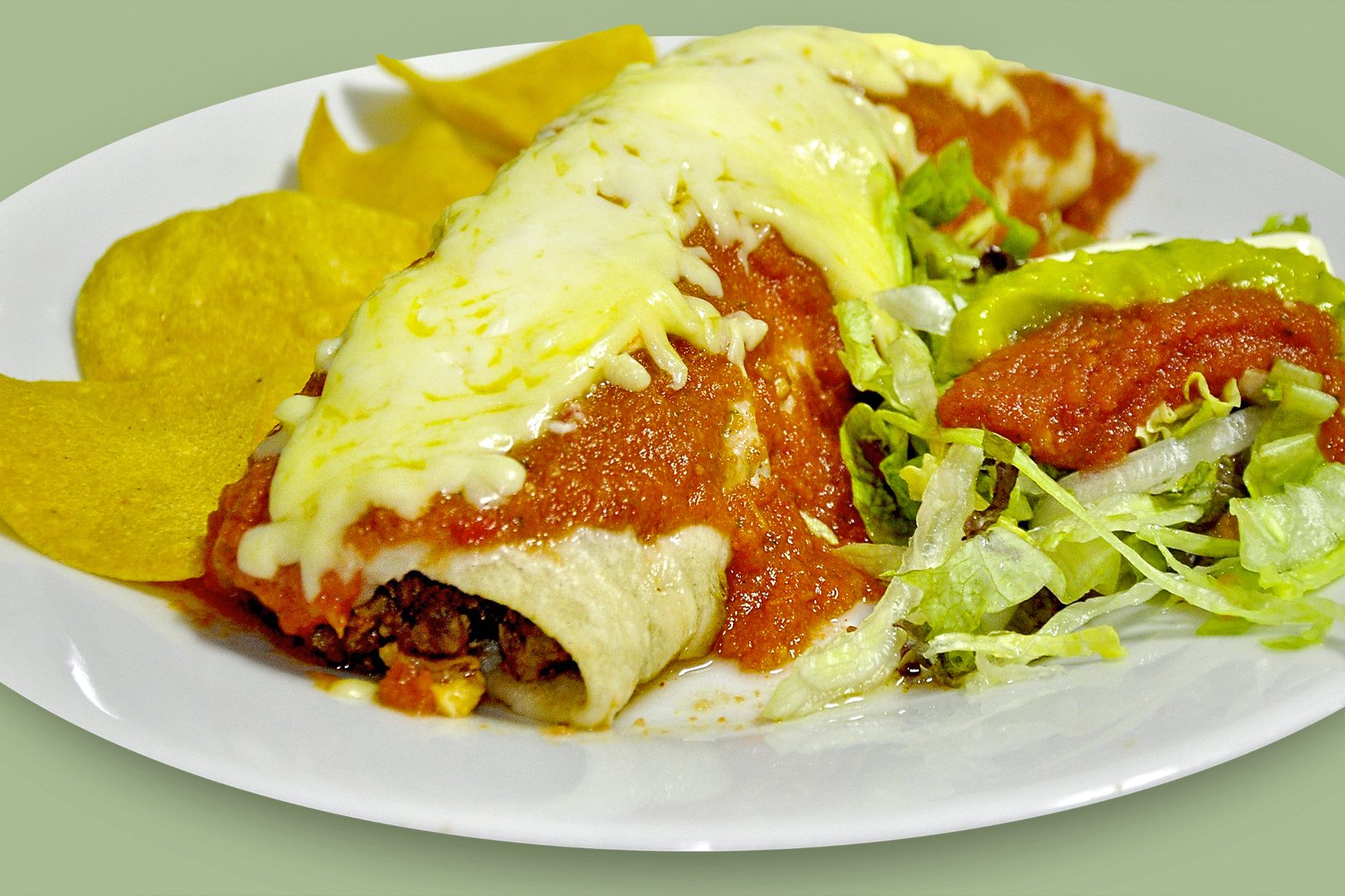 After visiting the Nijo Castle, fans of American and Mexican cuisine should make a stop at La Jolla Restaurant located just a little north of the castle. Their menu consists of North American favourites as well as some vegetarian dishes. The SoCal cuisine served here is authentic and the margaritas are some of the best in Kyoto.
Location: 154-2 Nagahamacho, Nakagyo Ward, Kyoto, 604-8201, Japan
Open: Tuesday–Sunday from 12pm to 2pm and 6pm to 10.30pm
Phone: +81 (0)75 821 4745
Suya Okonomiyaki Restaurant
Suya specialises in 1 thing and 1 thing only: okonomiyaki. This popular Japanese meal is often called a Japanese-style pancake or pizza. Suya is probably the most well-known okonomiyaki restaurant in Kyoto. It has a cool atmosphere with friendly staff, some who speak English. Ingredients include many toppings such as sliced pork, squid, shrimp, chopped cabbage, green onion and bean sprouts, all at quite reasonable prices. An English-language menu is available.
Location: 47 Daikokucho Kawaramachidori, Sanjo Sagaru, Nakagyo, Kyoto 604-8031, Japan
Open: Thursday–Tuesday from 5pm to 2am
Phone: +81 (0)75 212 4466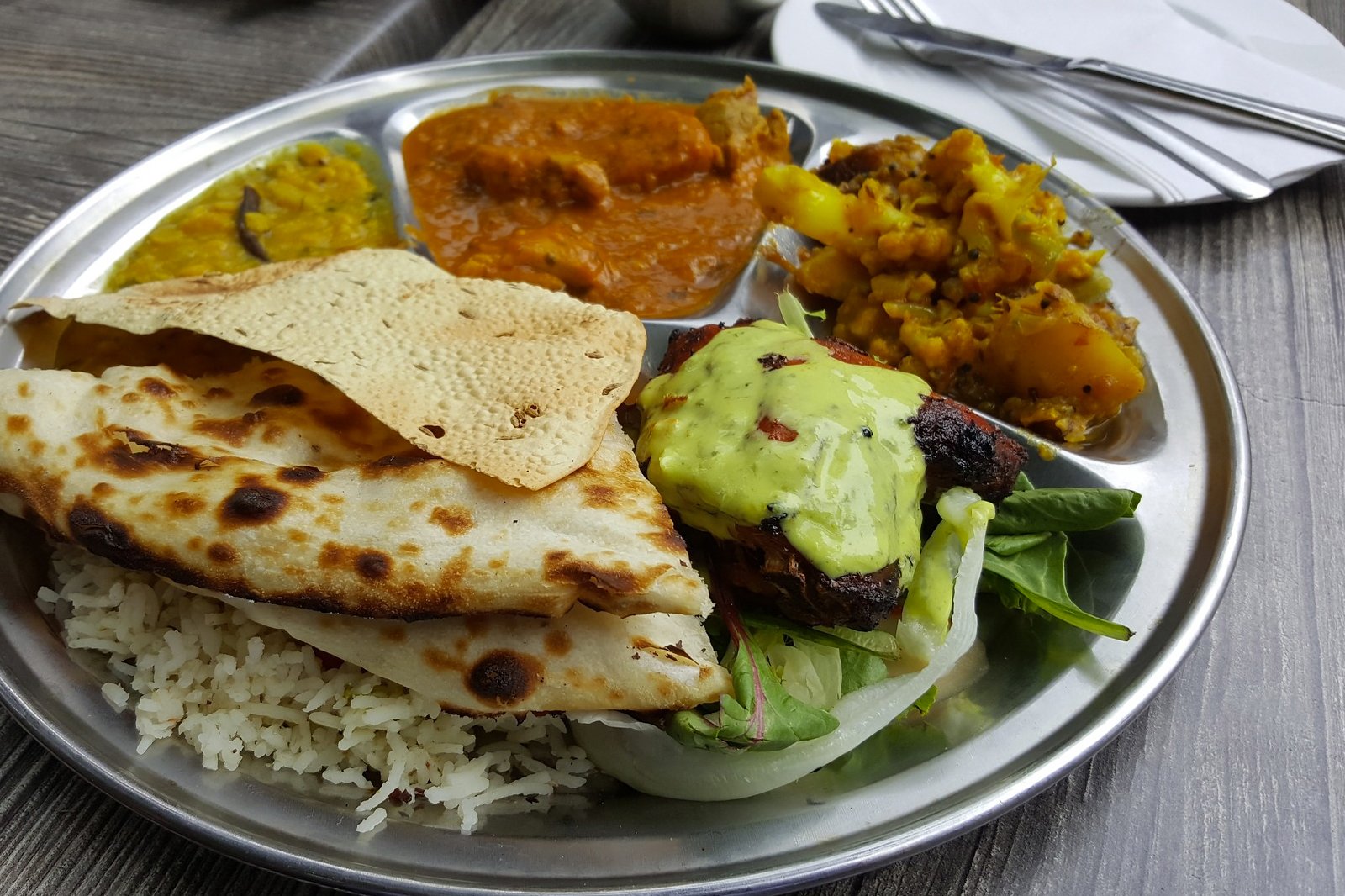 Kerala offers traditional Indian food with as many as 70 different kinds of Indian cuisine, including 20 different curries and a lot of vegetarian dishes. The tandoori meats are particularly good. The rich interior has several nods to India and features some beautiful antique items. Look out for the good value lunch sets starting from 850 yen. There's an English-language menu and English-speaking staff so ordering is never a problem.
Location: 2F Ledic Building, Kawaramachi-dori, Nakagyo, Kyoto, 604-8006, Japan
Open: Daily from 11.30am to 2pm and 5pm to 9pm
Phone: +81(0)75 251 0141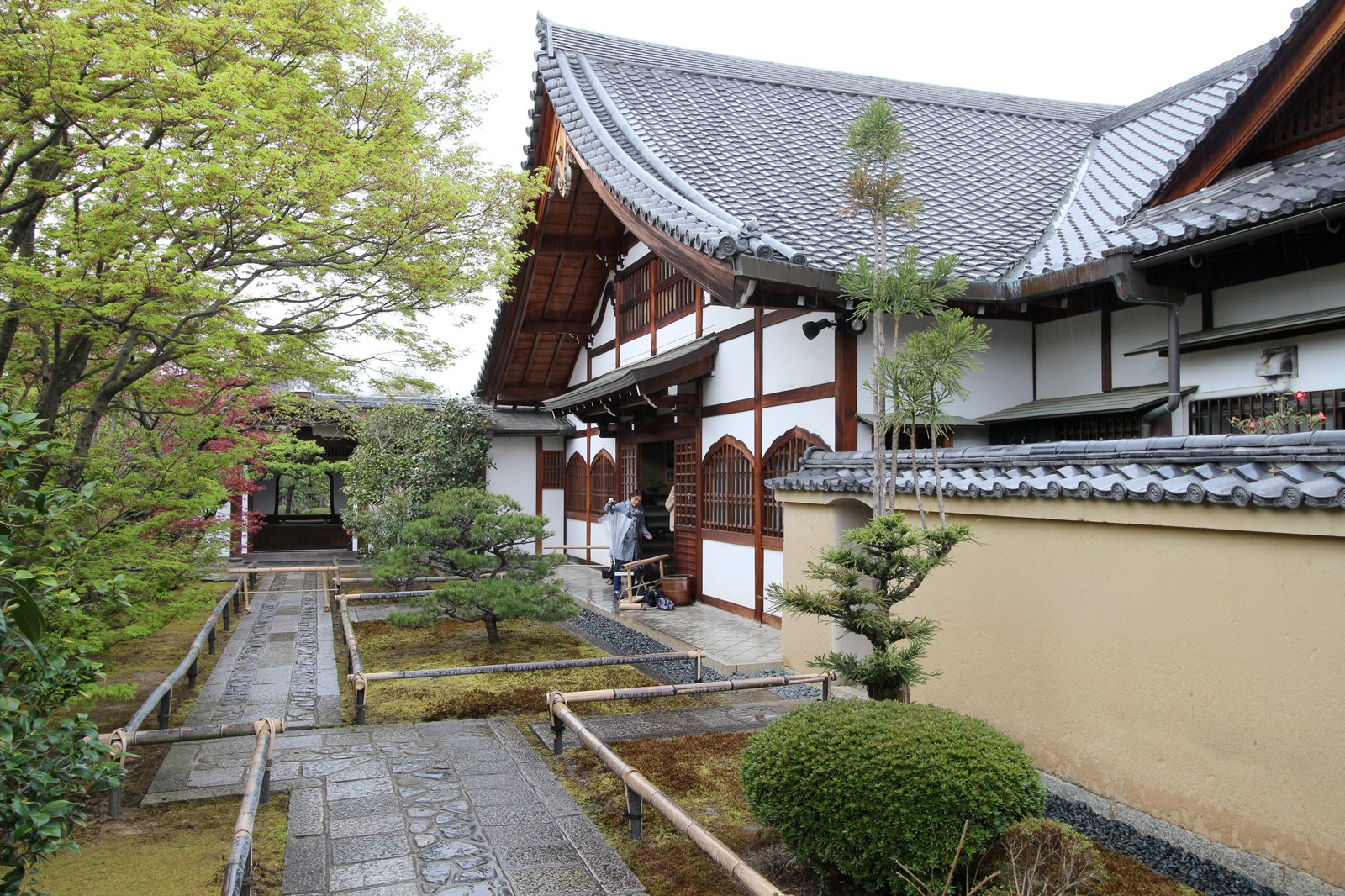 Situated in the pristine gardens within the Daitokuji Temple compound, Izusen is a famous restaurant that serves shojin teppatsu-ryori, an elaborate version of Zen Buddhist vegan cuisine. Each course is presented in serving bowls of diminishing sizes, fitting into each other like Russian nesting dolls. Wheat gluten and soy curd skimmings are specialties of the house to be enjoyed in tatami rooms or, weather permitting, on low tables in the garden. Izusen is extremely popular during the spring and autumn months, so reservations are recommended. Bear in mind, the restaurant is open for lunch only.
Location: 4 Daitoku-ji-cho, Murasakino, Kita-ku, Kyoto
Open: Daily from 11am to 4pm
Phone: +81 (0)75 491 6665
photo by Braveheart (CC BY-SA 4.0) modified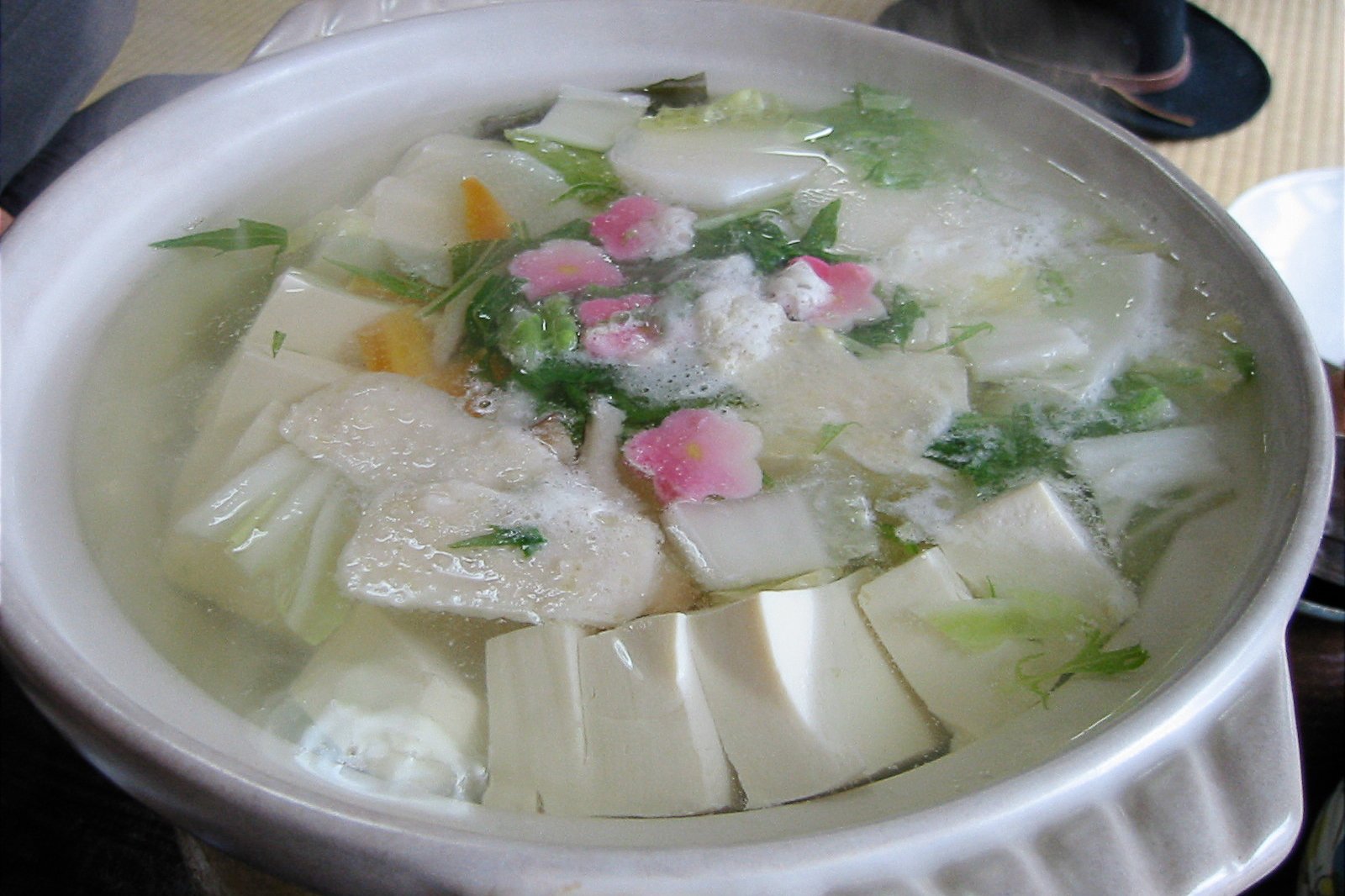 Located just outside the eastern gate of Daitokuji temple, this small restaurant has been serving vegetarian food since the mid-1400s. Specialising in shojin-ryori – Buddhist vegetarian cuisine – the restaurant is a good opportunity to experience Zen philosophy expressed through food. Unlike many other shojin places, Daitokuji Ikkyu is open for lunch and early dinner.
Location: 20 Daitokujimae Murasakino, Kita, Kyoto, 603-8215, Japan
Open: Daily from 12pm to 6pm
Phone: +81 (0)75-493-0019
Ichima is one of Kyotos finest sushi restaurants, despite its location in the north of the city. This restaurant specializes in Kyoto sashimi and sushi, in particular, chakin-zushi, sushi that's rolled in a light crepe or pancake instead of the usual seaweed. All the fish and seafood used to create Ichima's winning sushi comes fresh daily from the Akashi fish market. Bento boxes pose the best value but for an all round tasting select the omakase menu. Just 5 minutes from Daitoku-ji, the restaurant is over 70 years old.
Location: 93 Shimogamo Nishi Hangicho, Sakyo, Kyoto, 606-0827, Japan
Open: Tuesday–Sunday from 11am to 2pm and 5pm to 9pm
Phone: +81 (0)75 491 4993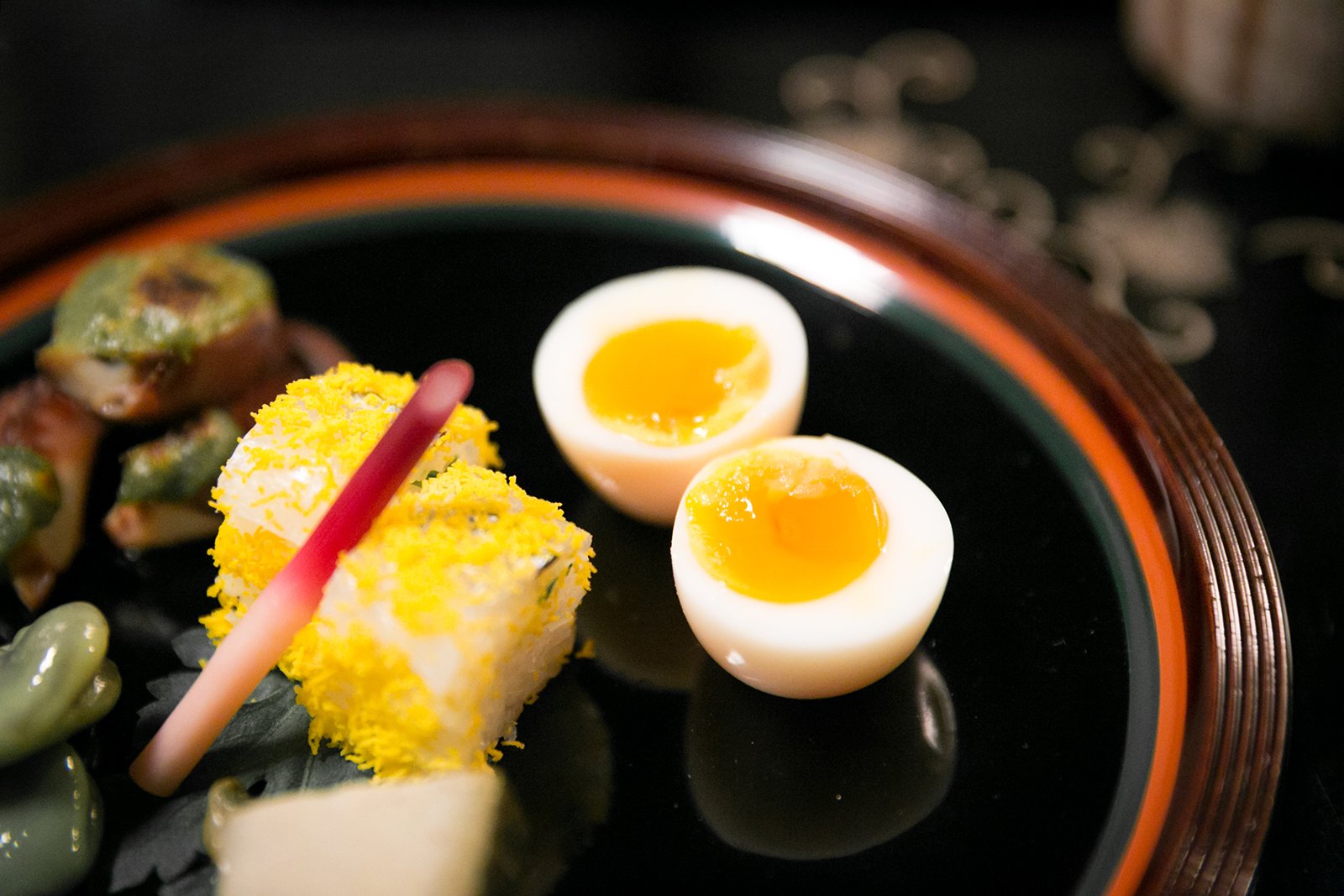 Experience the formal intricacies of real Kyoto kaiseki fine dining at Hyotei, a 300-year-old restaurant that feels frozen in time. Originally a tea house, the restaurant emerged from the austere tea ceremony 170 years ago. With exquisitely prepared and presented food and impeccable service by elegant kimono-wearing ladies, this multi-course meal is very expensive but also a very memorable experience. Hyotei has been awarded 3 Michelin stars and reservations are as important as the dress code.
Location: Nanzenji Kusagawacho, Sakyo, Kyoto, 606-8437, Japan
Open: Daily from 11am to 9pm (closed 2nd and 4th Tuesday of every month)
Phone: +81 (0)75 771 4116
photo by City Foodsters (CC BY 2.0) modified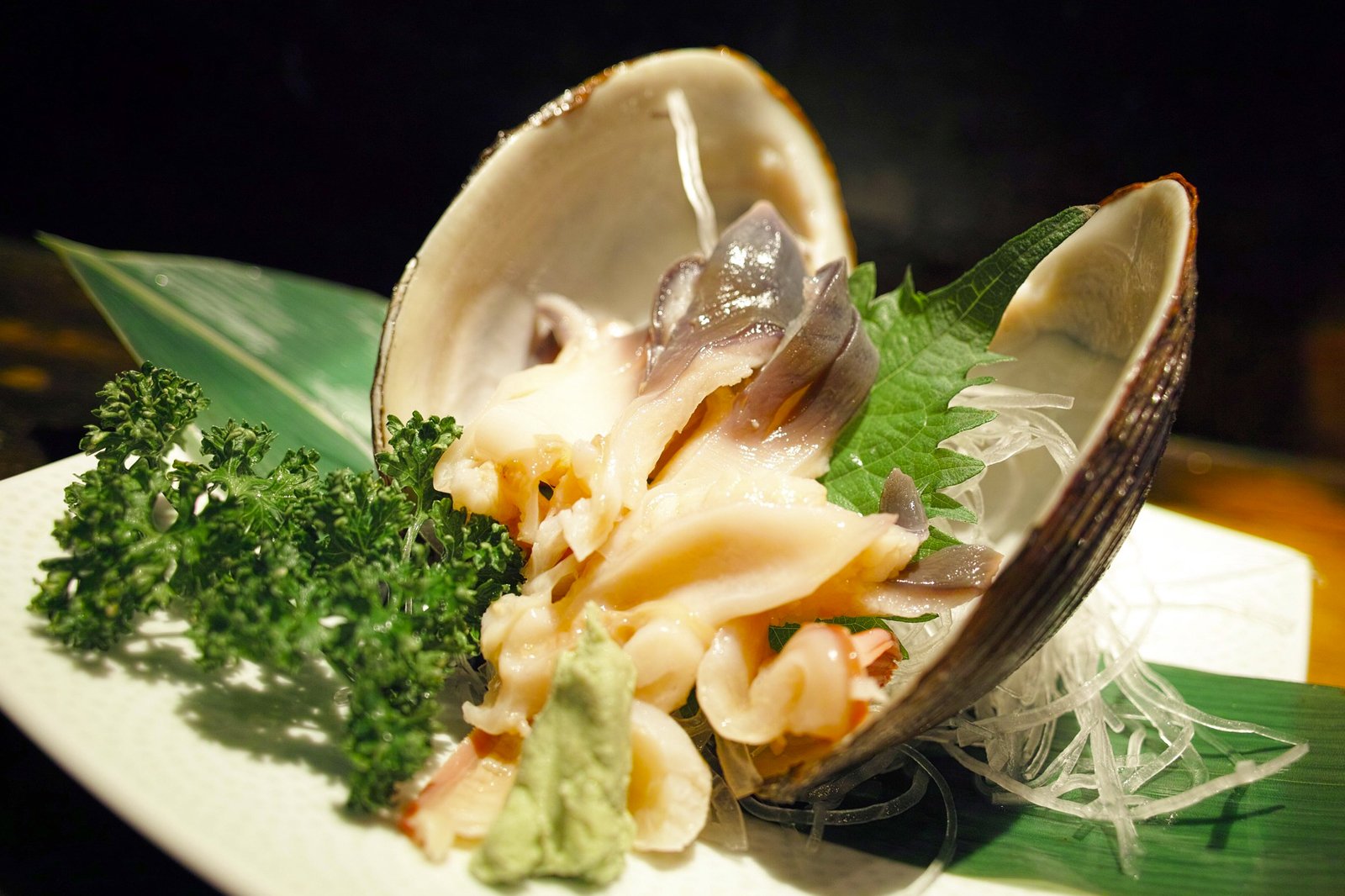 This 400-year-old inn is most famous for its kamaburo clay steam bath and most patrons opt for this most relaxing activity before slipping into a cotton kimono and retiring to the dining room. Heihachi Tea House serves traditional Heian Period cuisine and is famous for its duck hot pot which is only served during the winter months. In summer, the mugitoro bento lunchbox includes mountain potato salad served with barley rice. Year round, the restaurant offers an excellent kaiseki dinner with all the trimmings. It's a 5-minute walk from Shugakuin Station, near Kyoto City Art Museum. Reservations are essential.
Location: 8-1 Yamabana Kawagishicho, Sakyo-Ku, Kyoto 606-8005, Japan
Open: Daily from 11.30am to 9.30pm
Phone: +81 (0)75-781-5008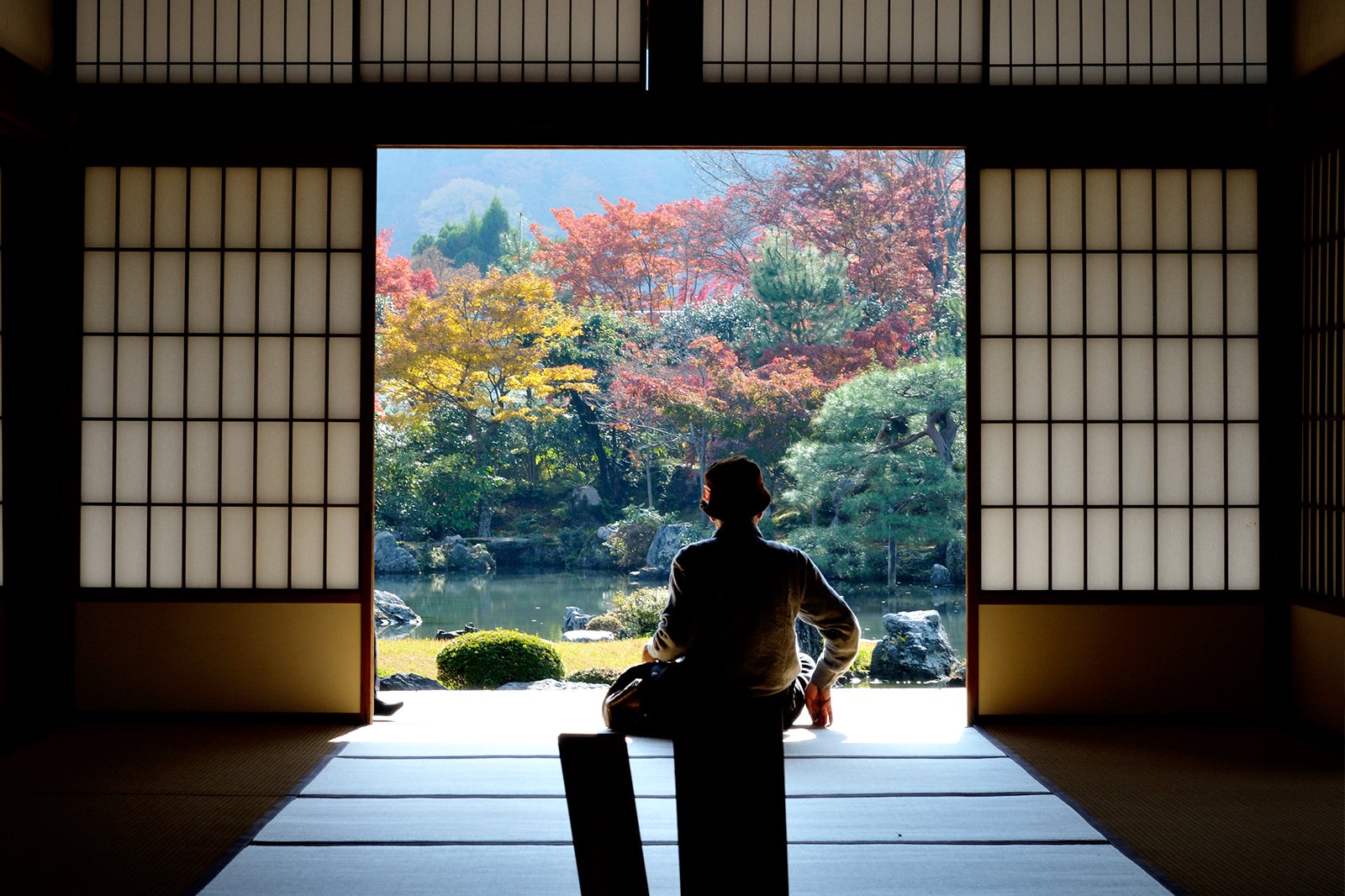 At Shigetsu, you can experience an authentic Zen Buddhist meal prepared by a specially trained tenzo monk inside the tranquil surrounds of Tenryuji temple. The multi-course meal incorporates the 6 basic flavours – salty, sweet, bitter, sour, light and hot – in delicate harmony.
Sesame tofu with soy sauce, fresh vegetables, miso soup and rice are among the dishes served. The set menus are available in 3 different varieties which are priced accordingly. Meal prices include admission to the garden. Reservations are required.
Location: 68 Susukinobaba-cho, Saga-Tenryuji, Ukyo, Kyoto, 616-8385 Japan
Open: April–October open daily from 8.30am to 5.30pm. November–March open daily from 8.30am to 5pm
Phone: +81 (0)75 882 9725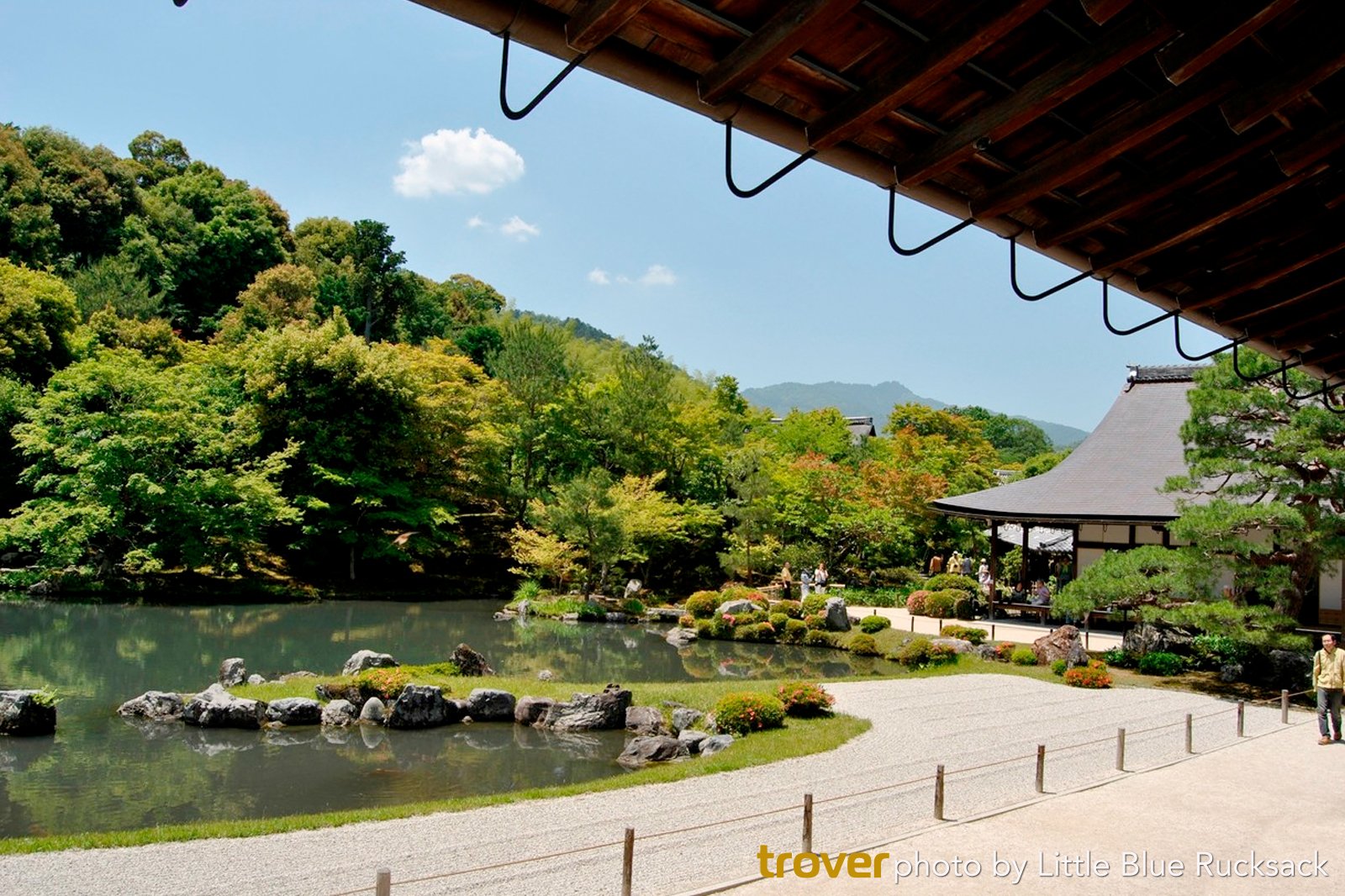 Seizan Sodo is a vegetarian restaurant celebrated for its yodofu; tofu cooked in a kelp broth which is then eaten with soy sauce and finely chopped spring onions. The tofu used here comes from Morika, a famous tofu shop in Arashiyama, which has specialised in making it since the 1860s. At Seizan Sodo, visitors dine in the traditional style, sitting on tatami mats overlooking a lovely garden. The restaurant is located within the Tenryu-ji temple compound.
Location: 63 Sagatenryuji Susukinobabacho, Ukyo, Kyoto, 616-8385, Japan
Open: Thursday–Tuesday from 11.30am to 4.30pm. Open later in summer. (closed on Wednesdays)
Phone: +81 (0)75 882 9725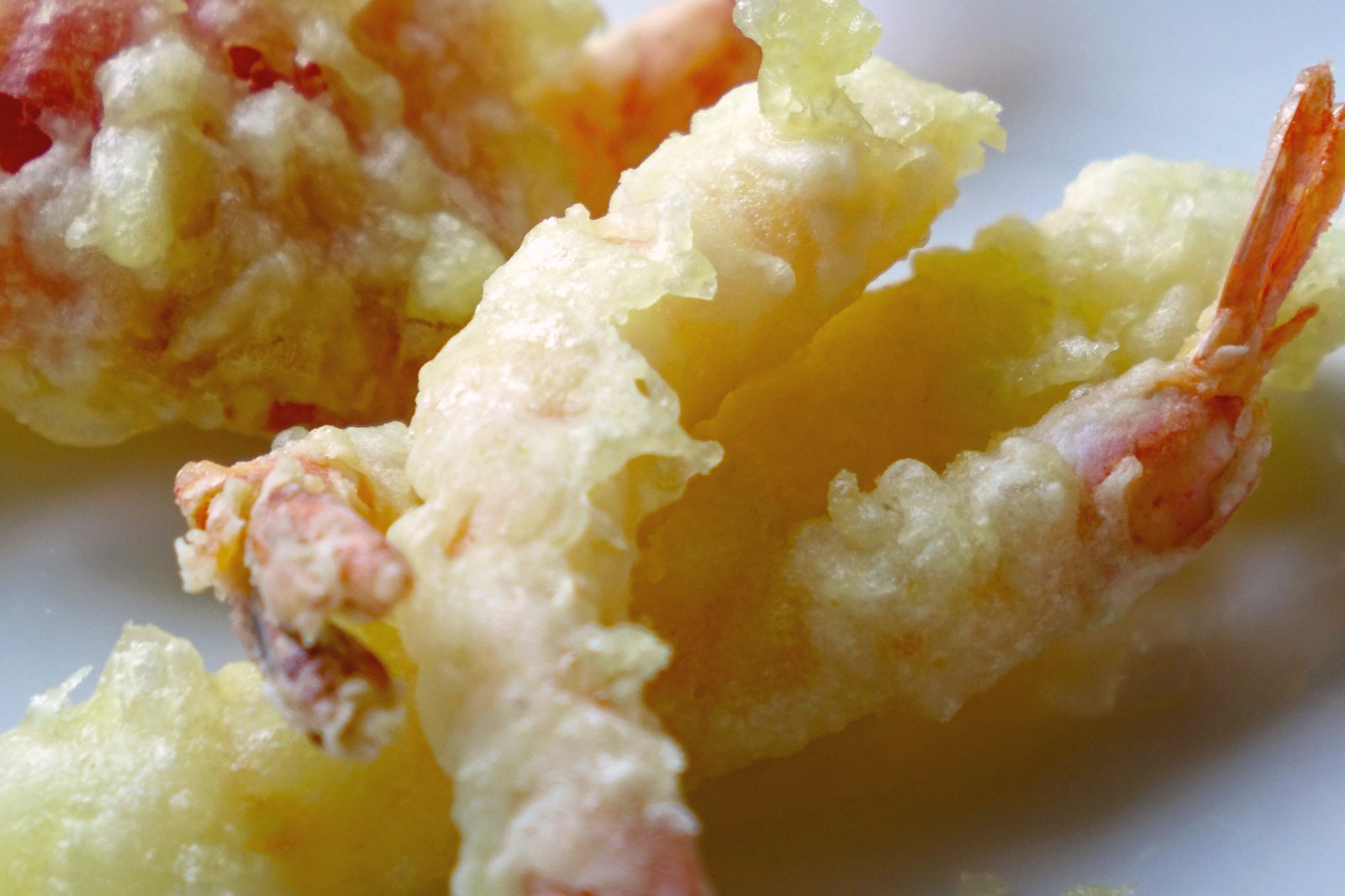 Enjoy a traditional Japanese meal of tofu and vegetables under the shade of a lush green bamboo forest at Sagano Restaurant. The restaurant is known for its tofu simmered in broth, but the deep fried tofu with black sesame and tempura is also delicious. There are also a number of seasonal dishes. Refined service is provided by kimono clad waitresses at a sunken counter, in private tatami rooms or in the bamboo garden. It's walking distance from Arashiyama station.
Location: 45 Susuki-no-bamba-cho, Saga, Tenryu-ji, Ukyo-ku, 616-8385, Kyoto
Open: Daily from 11am to 7pm
Phone: +81 (0)75-871-6946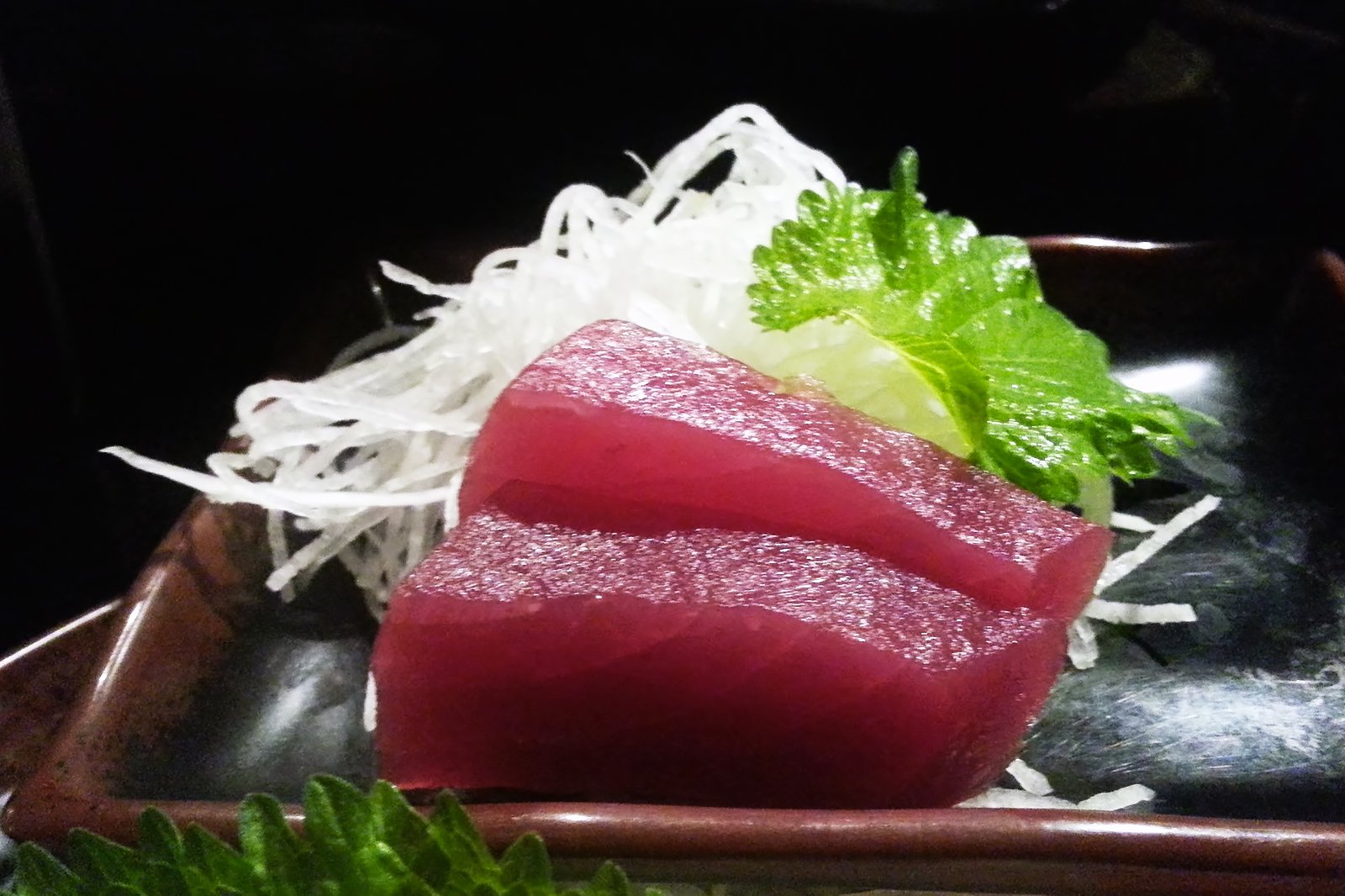 Kitcho Arashiyama is a celebrated restaurant is run by third-generation chef Kunio Tokuoka and has been awarded 3 Michelin stars. Housed in a 100 year-old building the restaurant only has seven private dining rooms each facing a beautiful Japanese garden. The kaiseki dining at Kitcho has been described as a 'once in a lifetime' experience, and as such reservations are essential.
Location: 58 Sagatenryuji Susukinobabacho, Ukyo, Kyoto, 616-8385, Japan
Open: 11.30am to 3pm and 4.30pm to 10pm
Phone: +81 (0)75-881-1101