10 Best Shopping Areas in Osaka
Where to Shop in Osaka
Osaka was historically a merchant city and has a reputation for good quality merchandise for all budgets. Plus, it has a population that loves to shop. From the warrens of underground shopping malls to the quaint high street boutiques, shopping in Osaka presents a wealth of diversity in terms of settings and products.
The historic downtown area is full of small speciality stores stocking curious trinkets and antiques ideal for gifts. The area also has a number of small and enthralling art stores and clothing boutiques. The city has the full portfolio of national and international chain stores and department stores often contained within the huge, funky shopping malls.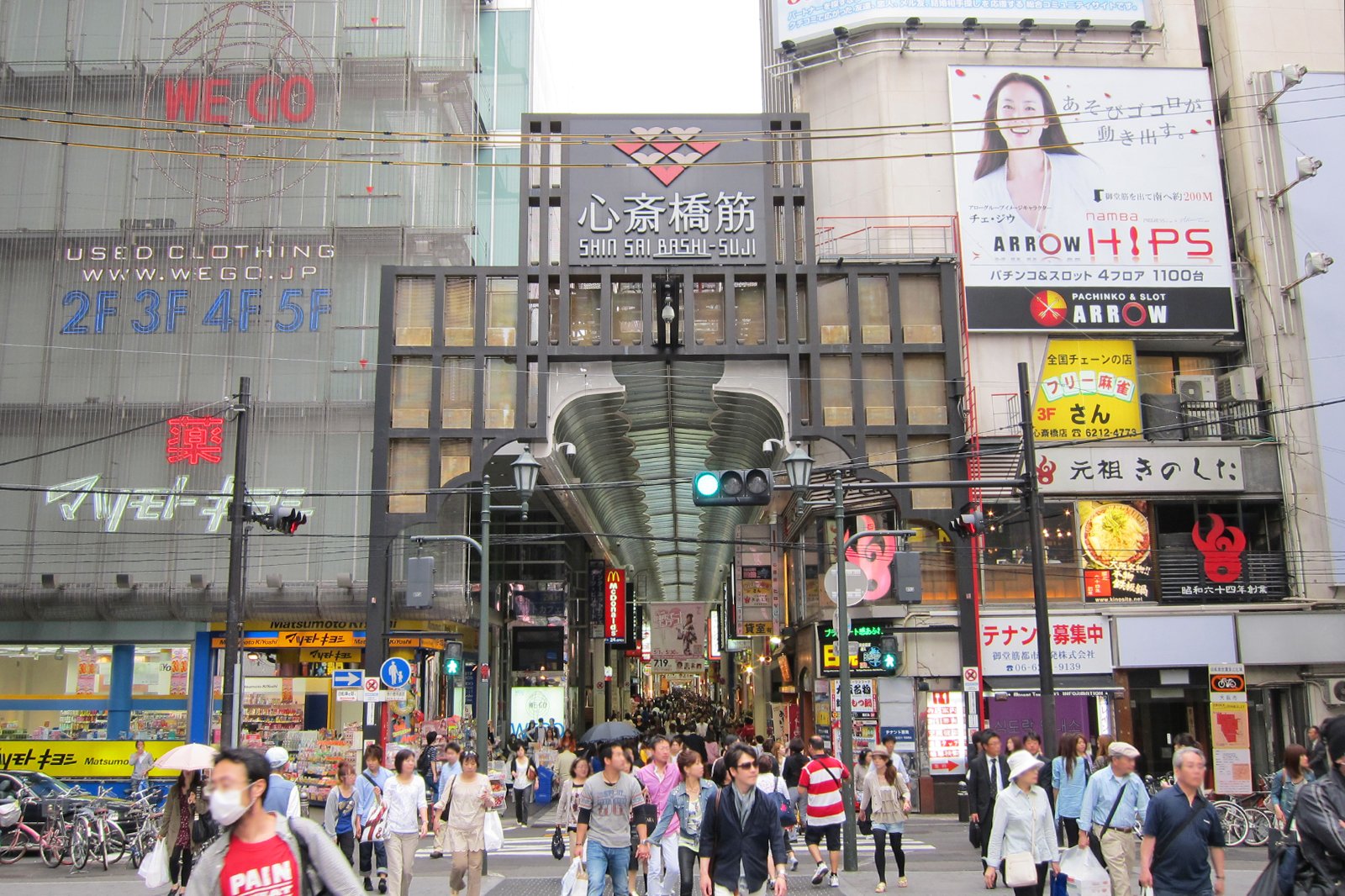 Shinsaibashi-Suji Street is a gigantic covered shopping arcade that stretches for over 600m. It has been around for almost 400 years, since the Edo period of Japanese history. It's still one of the fashionable shopping districts in Osaka, presenting premier brands like Prada, Chanel and Gucci, plus a great variety of stores selling clothing, cosmetics and international goods.
Location: 2 Chome-2-22 Shinsaibashisuji, Chuo Ward, Osaka, Osaka Prefecture 542-0085, Japan
photo by hslo (CC BY-SA 2.0) modified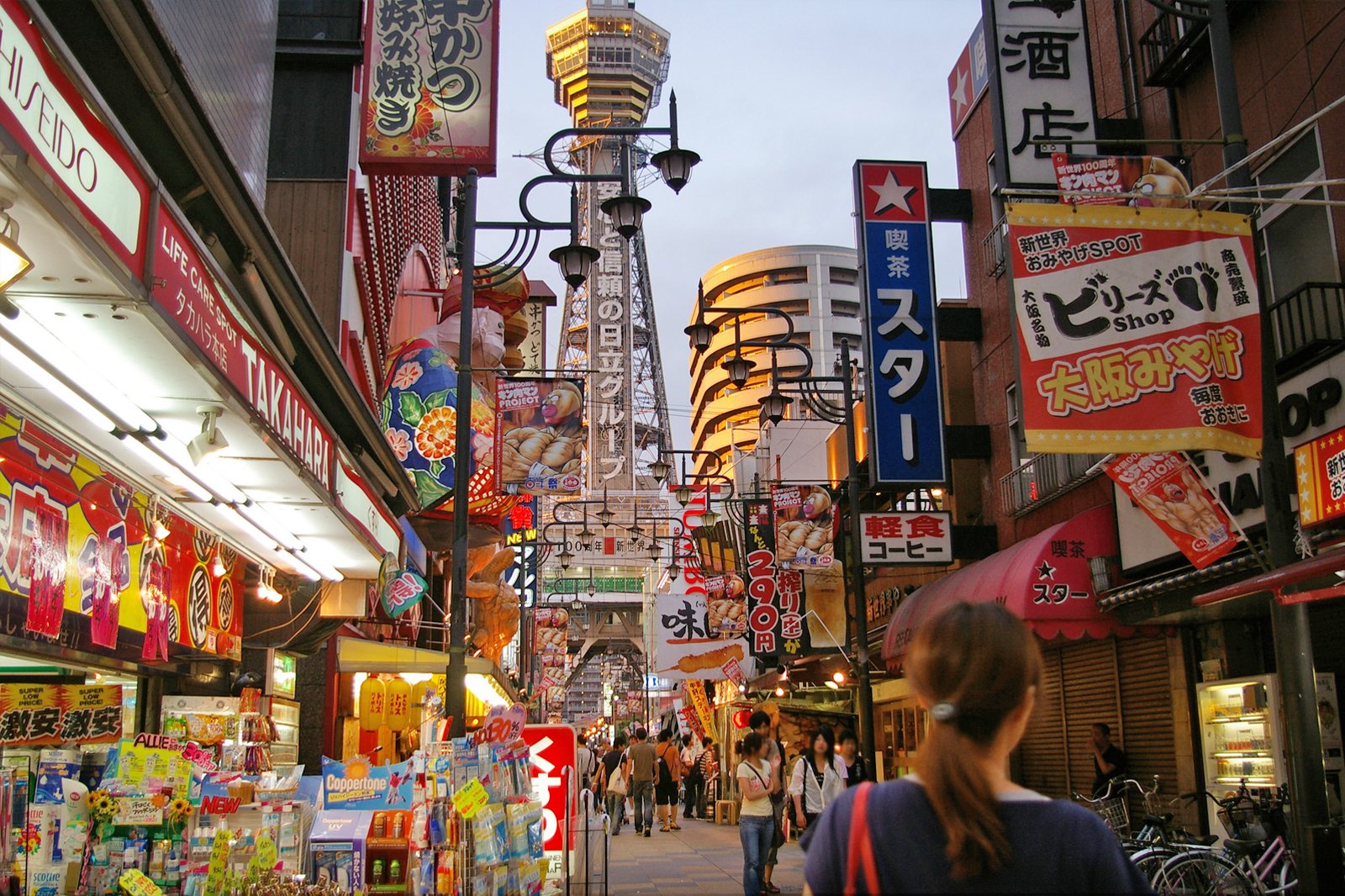 Steeped in history, Tennoji is endowed with a unique atmosphere blending Osaka's merchant past with its commercial present. With a special mix of old speciality shops and newly built shopping malls, you'll find everything from priceless antiques to contemporary fashion around the Tennoji Station area. Kitetsu Abeno Department Store, Avetica Underground Mall, Abeno-Suiji Street and the Apollo Building are all shopping venues in the area, which is bounded by the beautiful green space of Tennoji Park.
photo by Nao Iizuka (CC BY 2.0) modified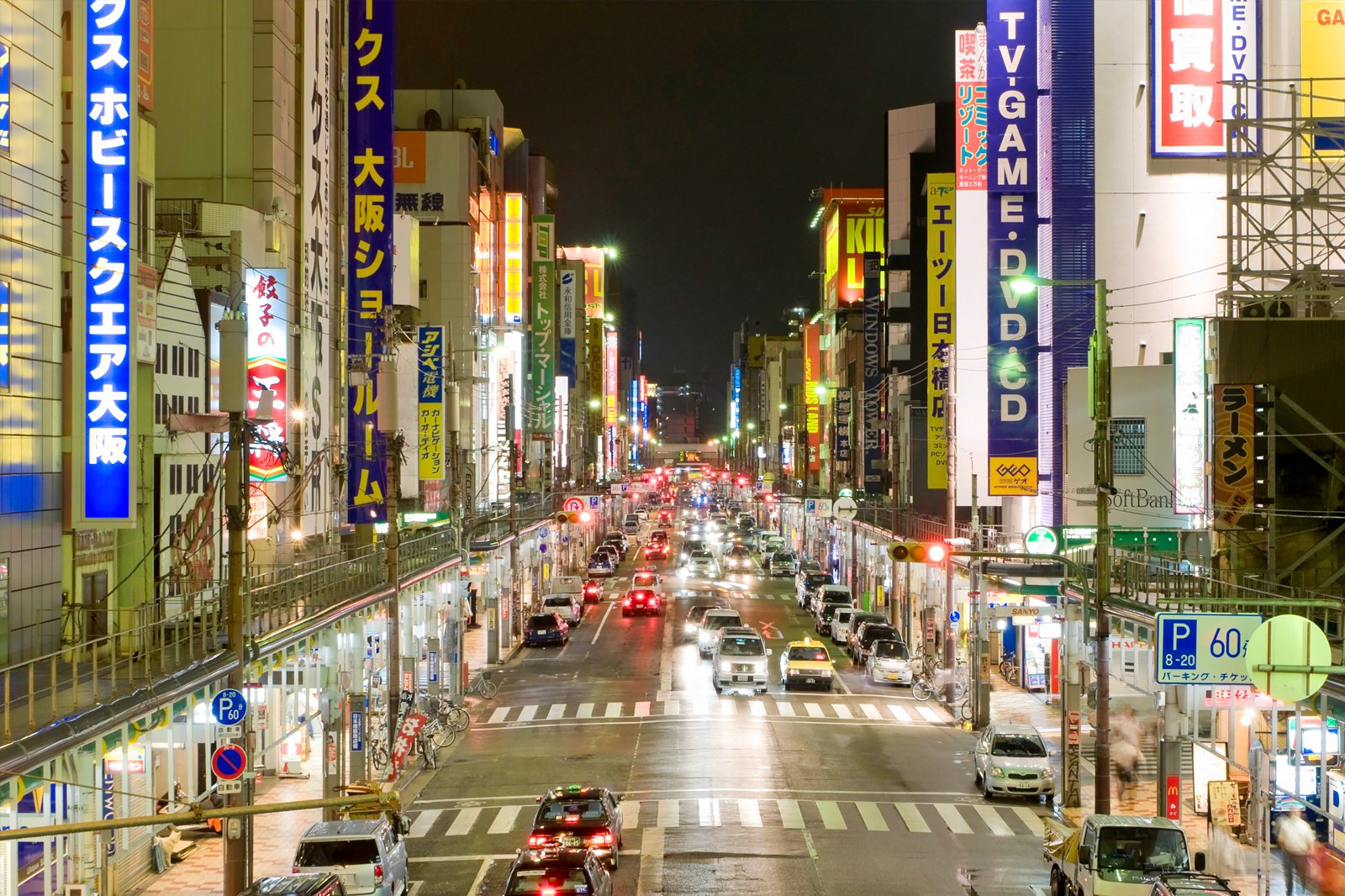 As the brilliant neon signboards decree, Den Den Town carries everything electronic. With more than 150 shops supplying the latest computers, video game consoles, digital cameras, hi-fi equipment, electronic gizmos and gadgets, Den Den Town follows the tradition of Tokyo's Akihabara. Bargaining is often rewarded with discounts or extras. Do be careful to check that your new purchase can be programmed in your language – sometimes it can be stuck in Japanese! This area of south Osaka is also popular with fans of Manga and anime figurines.
Location: Nipponbashi, Naniwa Ward, Osaka, Osaka Prefecture 556-0005, Japan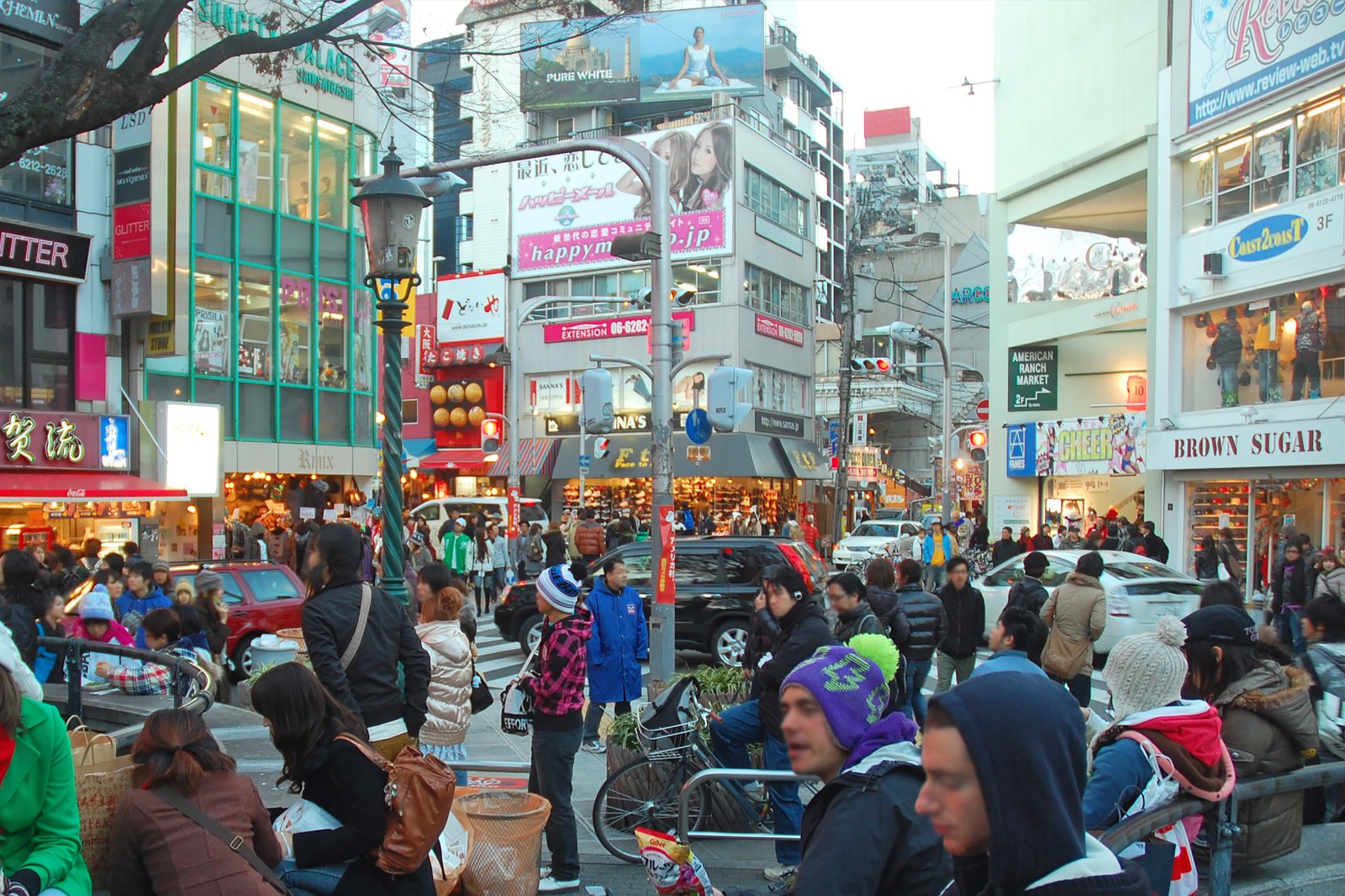 America Town, colloquially known as Ame-Mura, is a hotspot for young Japanese who shop for the hippest international brands and styles. Historically Ame-Mura was the first place to sell inexpensive, imported American clothing and accessories, and over the years the district has flourished to incorporate over 3,000 shops. Despite its American roots, shopping at Ame-Mura is a uniquely Japanese experience. You can walk to America Town from Shinsaibashi station on the Midosuji line.
photo by Simon Desmarais (CC BY-SA 2.0) modified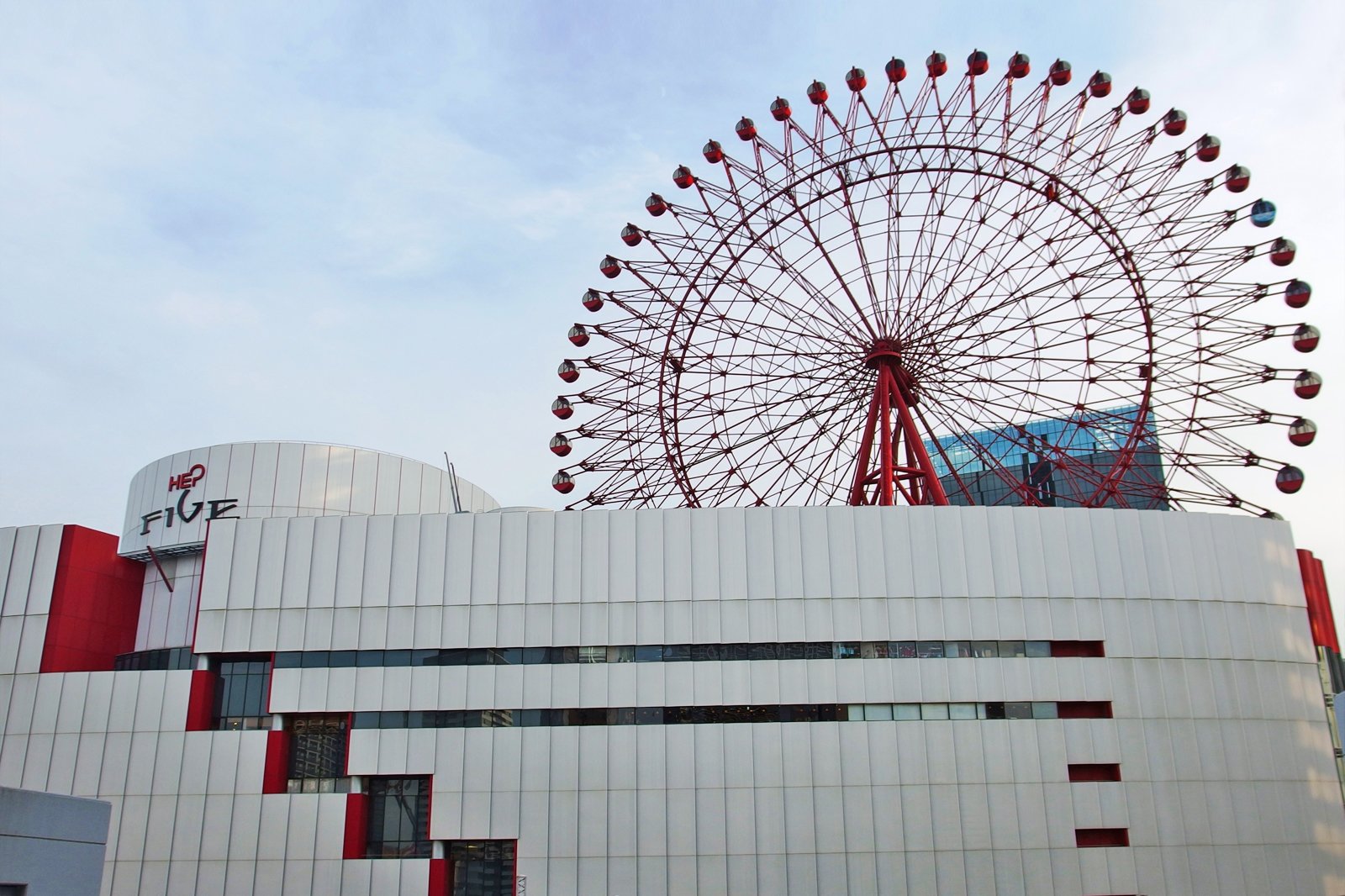 HEP FIVE stands for Hankyu Entertainment Park, a massive leisure complex that combines shopping, dining, cinemas, an entertainment arcade and an iconic rooftop Ferris wheel. HEP FIVE – and its sister building, HEP NAVIO – has over 300 stores offering cool fashion from Japanese and western brand names, as well as myriad unique speciality shops. After shopping, head up to the rooftop for a great view of the city. Located in Umeda, close to Osaka Station, this large shopping mall and entertainment centre is the heart of the district.
Location: 5-15 Kakudacho, Kita, Osaka, Osaka Prefecture 530-0017, Japan
Phone: +81 (0)6 6313 0501
photo by Mc681 (CC BY-SA 4.0) modified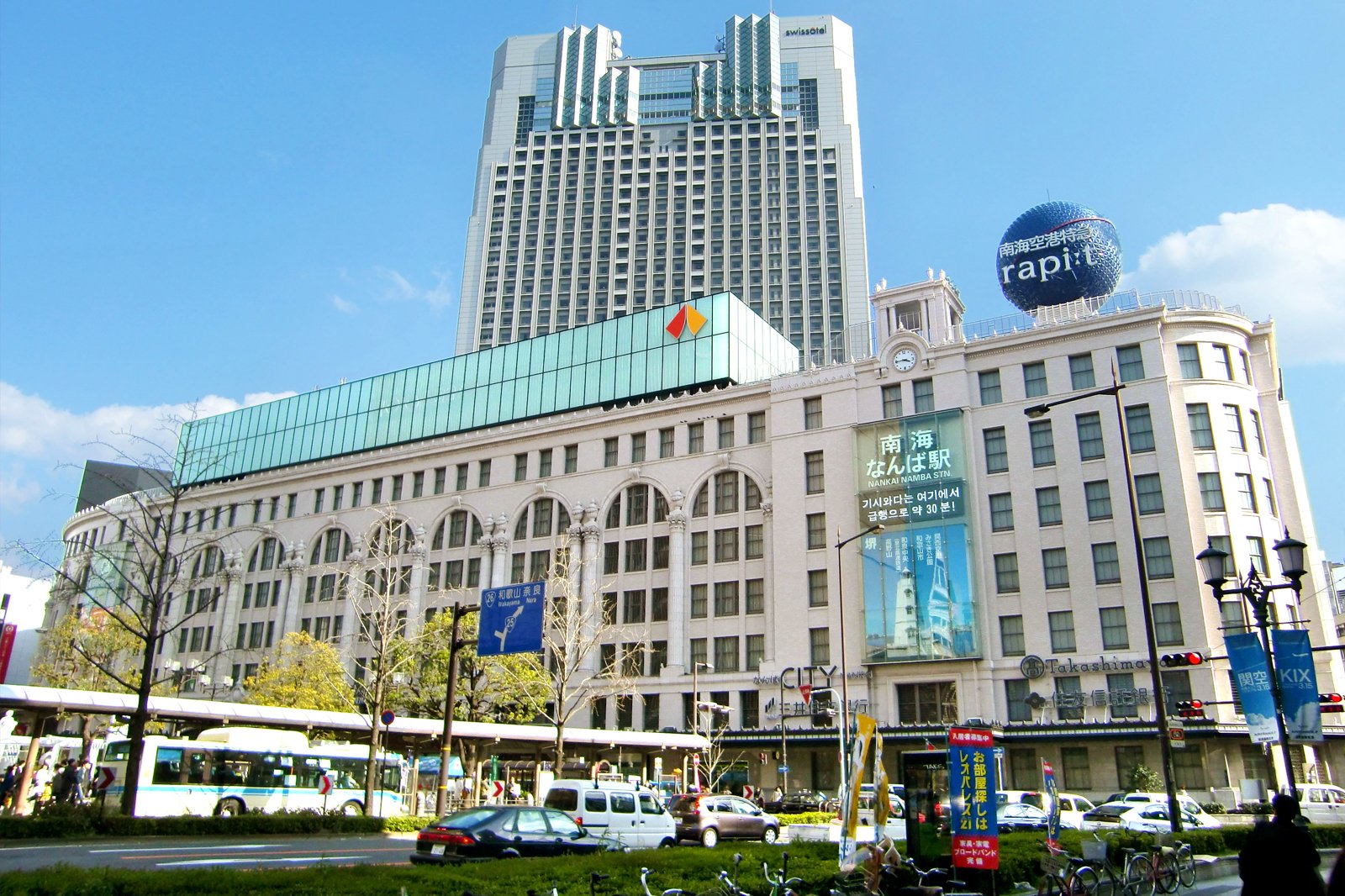 Japan's very first underground shopping mall, Namba NanNan Town was built in 1957 underneath Namba station. The craze really took off and similar shopping subterranean retail centres soon popped up all over the country.
Nan Nan Town is known as a casual shopping destination – more of a place to pick up basics rather than shop for something fancy. But it's connected to additional shopping avenues, like Namba City and Namba Walk, where you'll find more exclusive boutiques and brand name stores, plus a number of interior design shops.
Location: 5 Nanbasennichimae, Chuo Ward, Osaka, Osaka Prefecture 542-0075, Japan
photo by Kirakirameister (CC BY-SA 3.0) modified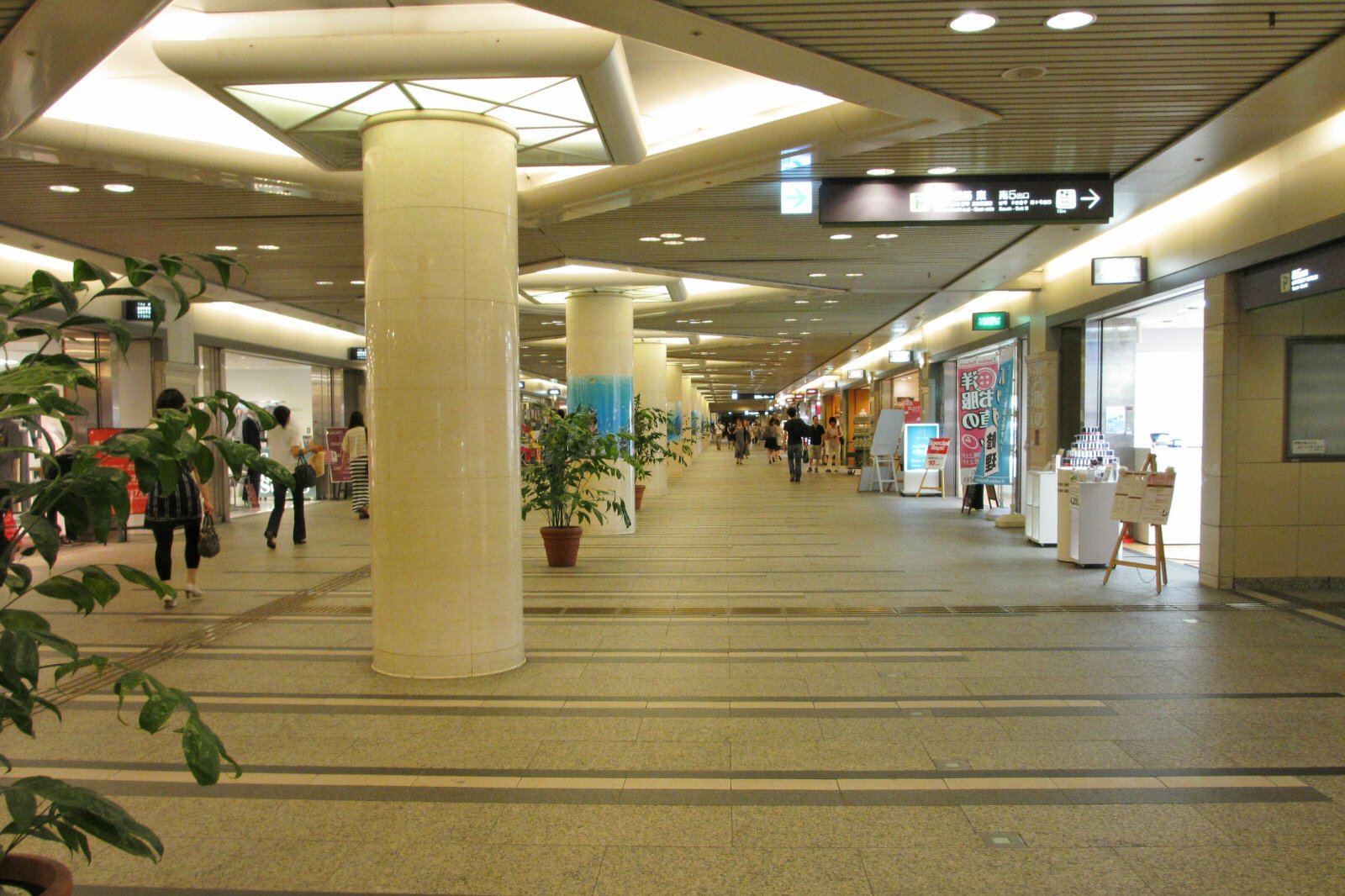 Crysta Nagahori is an enormous shopping arcade that runs underground from Yotsubashi Station in the west, through Shinsaibashi, to Nagahoribashi Station in the east. The design is meant to make you feel like the underground arcade is actually on street level. Glass ceilings and filtered sunlight illuminate the space, and natural elements like gardens and waterfalls make for a relaxing shopping experience. Crysta Nagahori houses more than 100 shops and restaurants offering everything from cosmetics to fashion to bookstores in a convenient location close to 5 major train and subway stations.
Location: Nagahori Chikagai 8, 4 Minamisenba, Chuo-ku, Osaka, 542-0081, Japan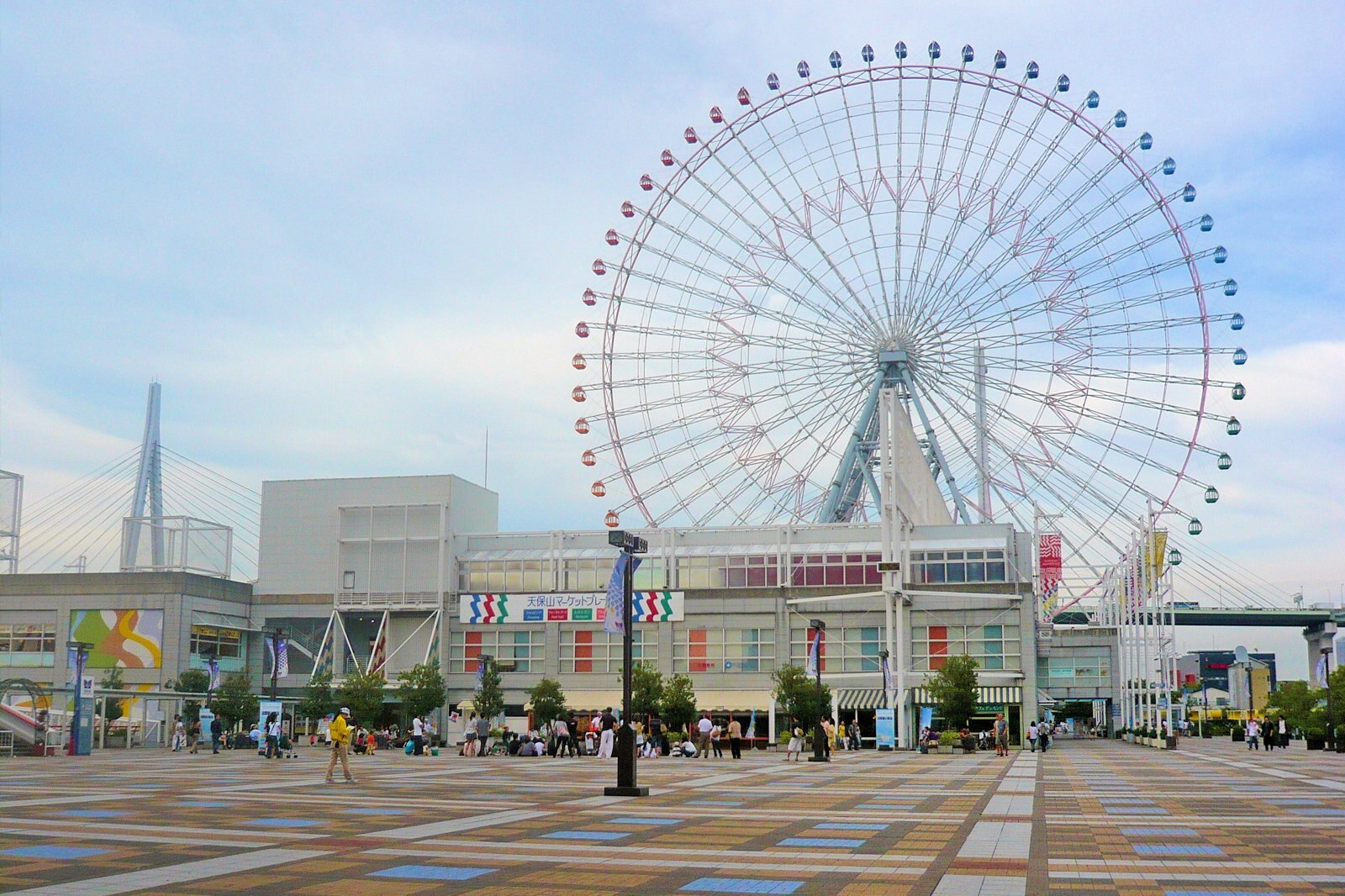 Tempozan Marketplace is in the west of the city, bordered by Osaka harbour and Universal Studios Japan. It houses around 100 international restaurants, nightclubs, and shops selling clothes, souvenirs and other items targeted at tourists. The 3-storey shopping mall also contains a wonderful art gallery and a public events arena. It's decorated with modern art pieces. Tempozan Marketplace is great for travelling families as, surrounding the mall, you'll find an excellent aquarium, a Lego Land amusement park, and one of the world's largest Ferris wheels.
Location: 1-1-10 Kaigandori, Minato-ku, Osaka, 552-0022, Japan
Open: Daily from 11am to 8pm
Phone: +81 (0)6-6576-5501
photo by DocChewbacca (CC BY-SA 2.0) modified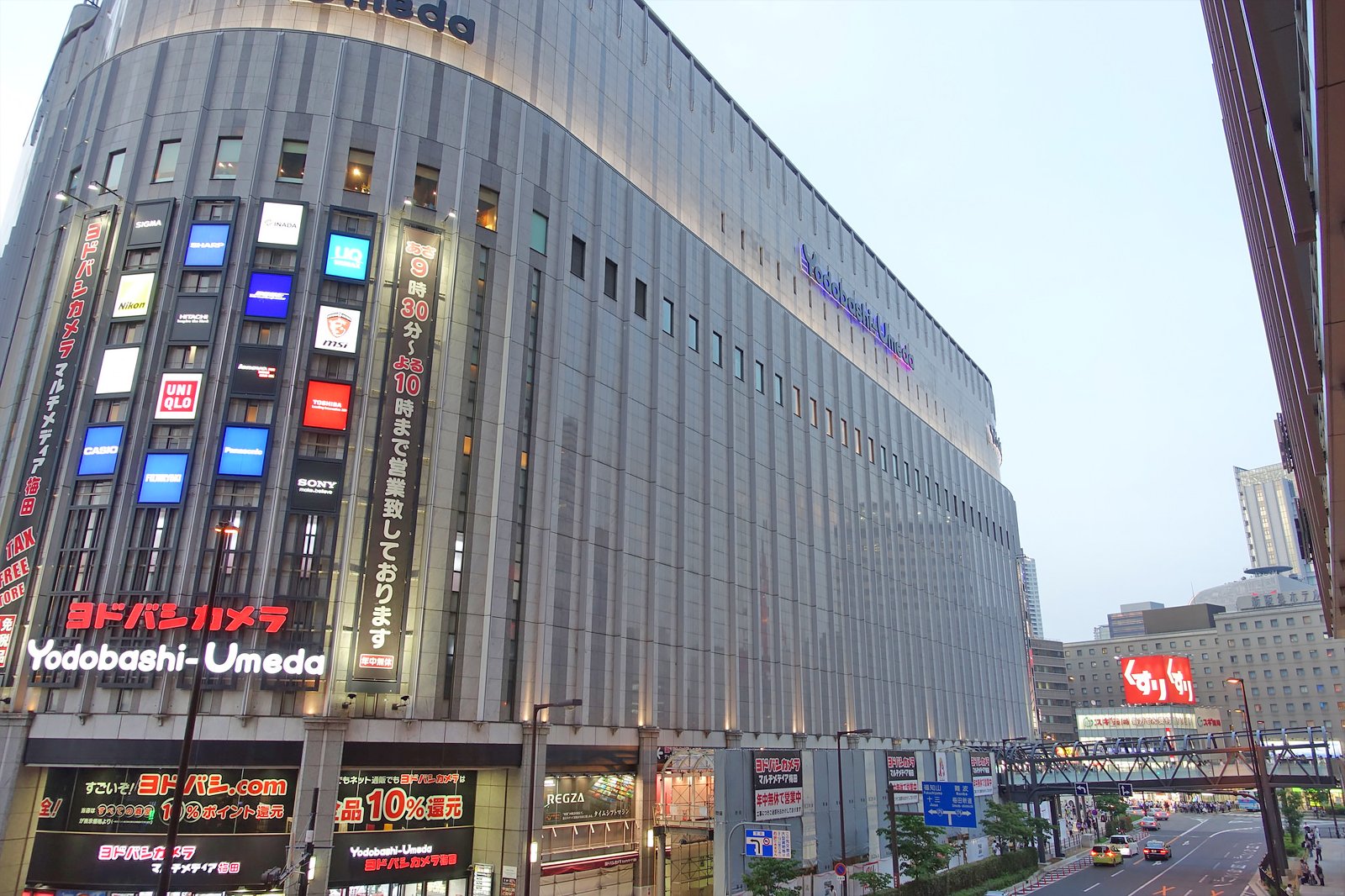 Umeda Shopping Arcade presents shoppers with everything from fashion boutiques and bookstores to big departments stores and small gift shops. This retail spot connecting to Umeda Station is actually a series of underground malls connected together, but it's still an excellent spot for shopping in any weather. The atmosphere within the concourse is enhanced by cool design features like rivers, gardens, fountains and bubbling waterfalls.
photo by Yousuke (CC BY-SA 2.0) modified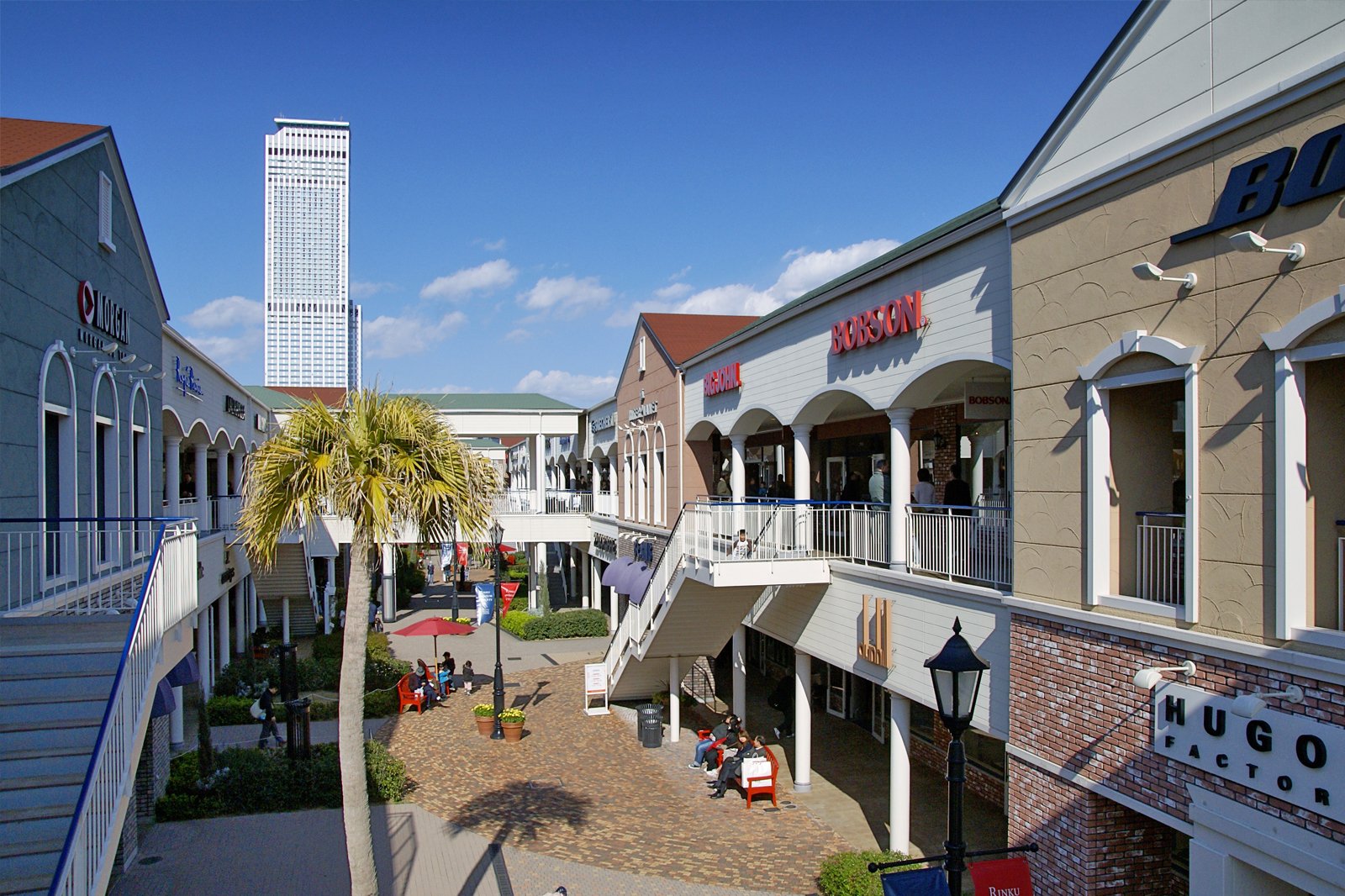 For bargain hunters in a hurry, Rinku Premium Outlets allows you to shop for discount designer gear just a few minutes from your departure gate at Kansai International Airport. The outdoor shopping centre is laid out like a mini town, with famous international brands like GAP, Ralph Lauren, and Kate Spade filling the boutique shops, and plenty of restaurants and cafes where you can take a break. There's also a 100-yen shop for picking up some cheap souvenirs.
Location: 3-28 Rinkuoraiminami, Izumisano, Osaka Prefecture 598-8508, Japan
Open: Daily from 10am to 8pm
Phone: +81 (0)72-458-4600
photo by 663highland (CC BY-SA 3.0) modified