De Negen Straatjes in Amsterdam
A Popular Neighbourhood for Shopping and Dining
De Negen Straatjes is a neighbourhood comprised of 9 side streets in the heart of Amsterdam. The name of the area means "The 9 Streets", encapsulating the streets along Prinsengracht, Keizersgracht, Herengracht, and Singel. 3 crossroads link all the streets together and you'll often come by picturesque canals along the way.
De Negen Straatjes is most popular for its range of quirky shopping spots and cafes. In summer, the area is often bustling with tourists and locals hoping to get an outdoor seat so they can bask in the sunny weather – something of a rarity in Amsterdam.
Despite its popularity as a tourist hotspot, most of the architecture around the neighbourhood retains an old-school charm of brick buildings and sometimes even crooked establishments. You can explore De Negen Straatjes on foot, but speeding cyclists are common in the Netherlands, so you'll want to be careful when making your way around.
De Negen Straatjes in Amsterdam - one of the highlights of 10 Best Things to Do in Amsterdam and 10 Best Shopping Destinations in Europe (Read all about Amsterdam here)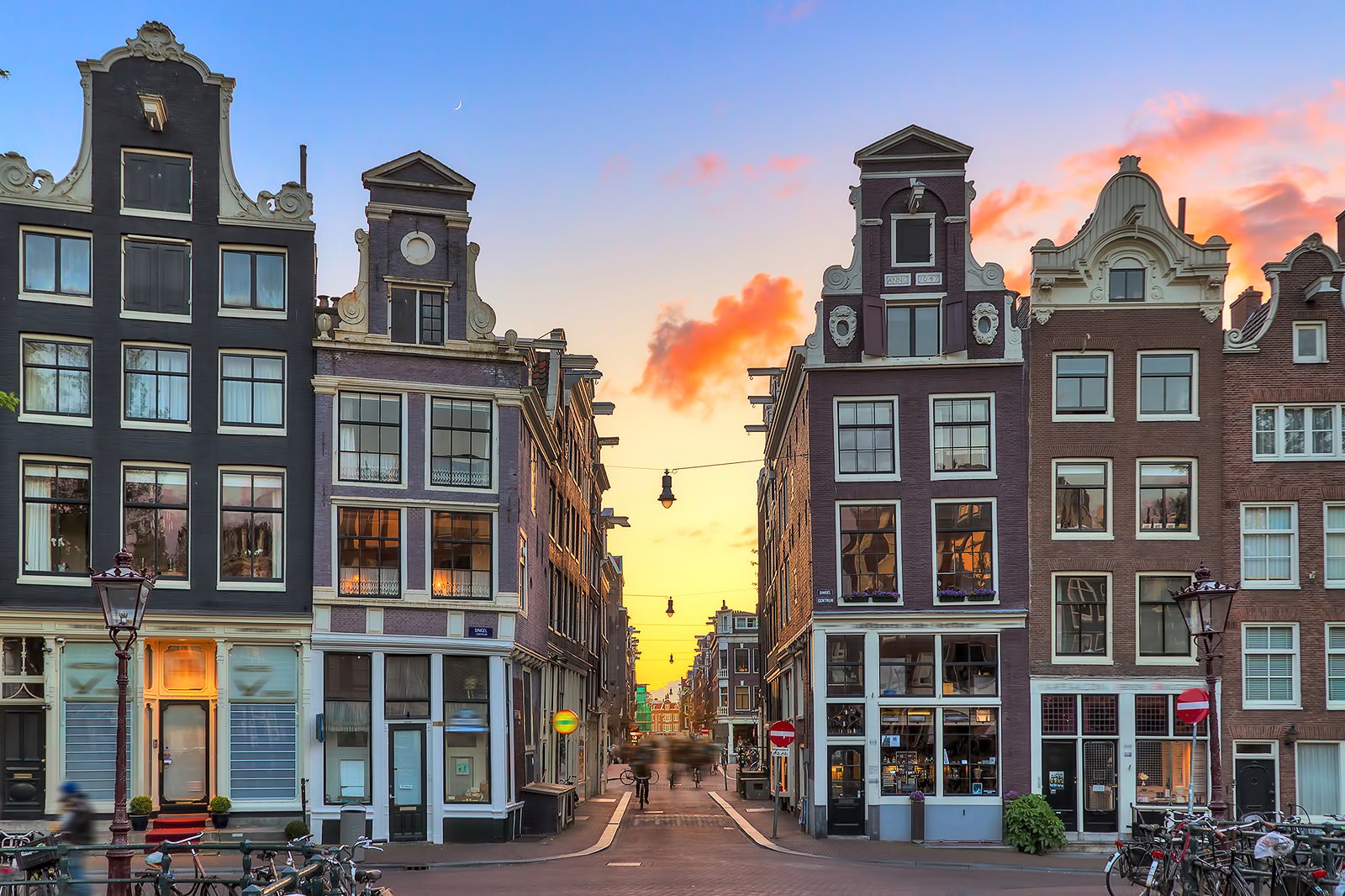 A brief history of De Negen Straatjes
Although locals only began to address the neighbourhood as De Negen Straatjes around 1996, the history of the area dates to approximately 1612. The idea was formed by the entrepreneurs of the shops as a form to attract more visitors – much like the surrounding area of Jordaan. While the name was initially not taken well, many tourists began to recognise the area of De Negen Straatjes during their travels, making it one of Amsterdam's must-visit neighbourhoods.
Thanks to the popularity of De Negen Straatjes, more shop and café owners began adding nicknames to their business areas. One such spot is the Tiende Straatjes (10th Street), on Hazenstraat of Elandsgracht. The change was not made official, but many locals will be able to point you in the right direction if you're curious about this addition.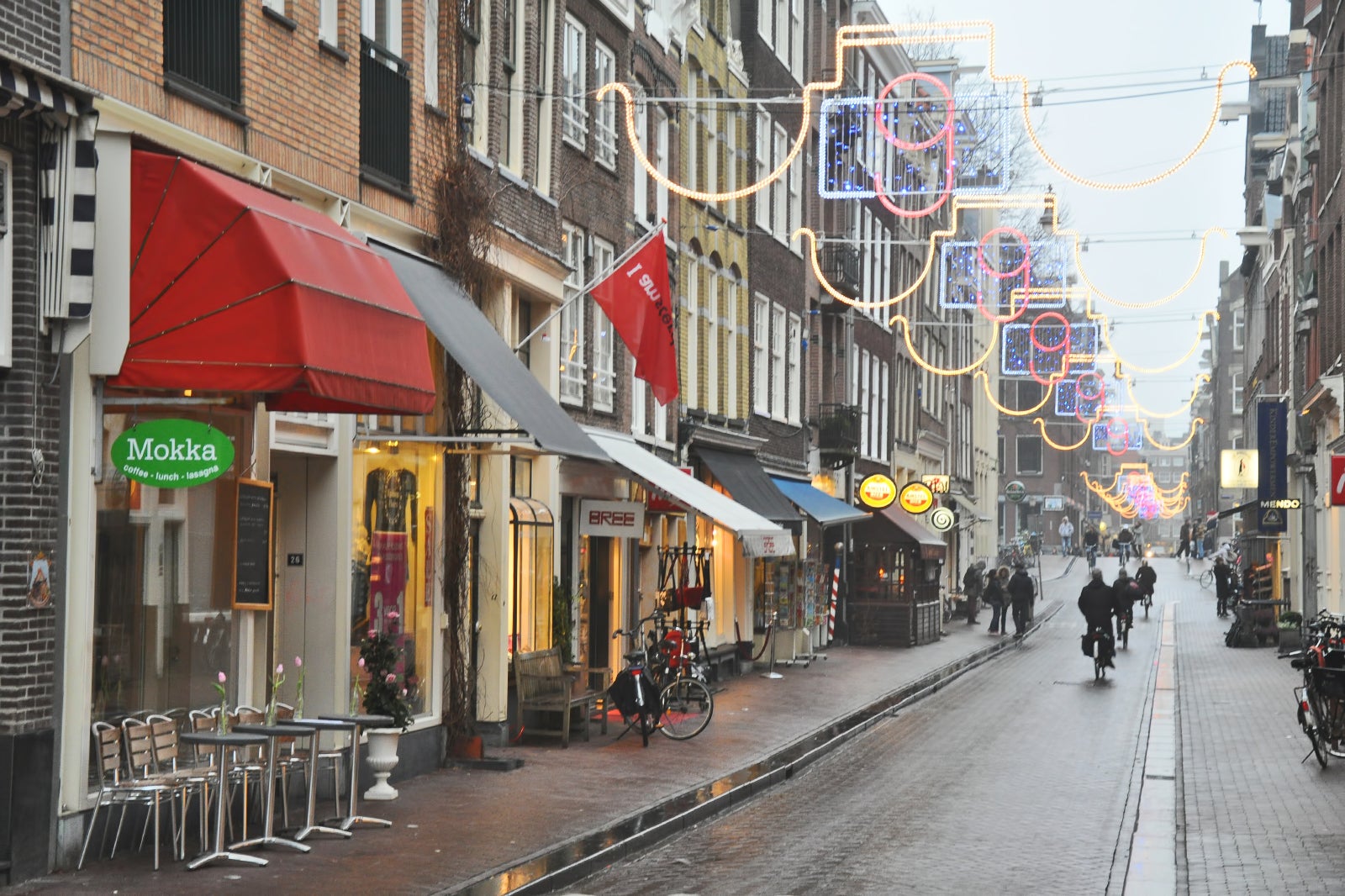 What are the highlights of De Negen Straatjes?
De Negen Straatjes has over 140 national and municipal monuments. This makes it attractive for those hoping to get in touch with the history of the Netherlands and beyond. A variety of museums can also be found here, including the Houseboat Museum along Prinsengracht and the Photography Museum Huis Marseille on Keizersgracht.
Two of the most popular cookie stores of Amsterdam can also be found around the area of De Negen Straatjes. Het Koekemannetje is on Runstraat and offers a variety of flavours to choose from. A large Ferris wheel is set above the storefront, so it's hard to miss this delicious shop. Van Stapele Koekmakerij can be found on Heisteeg. You'll want to be there early for their signature double chocolate cookies, which usually sell out fast.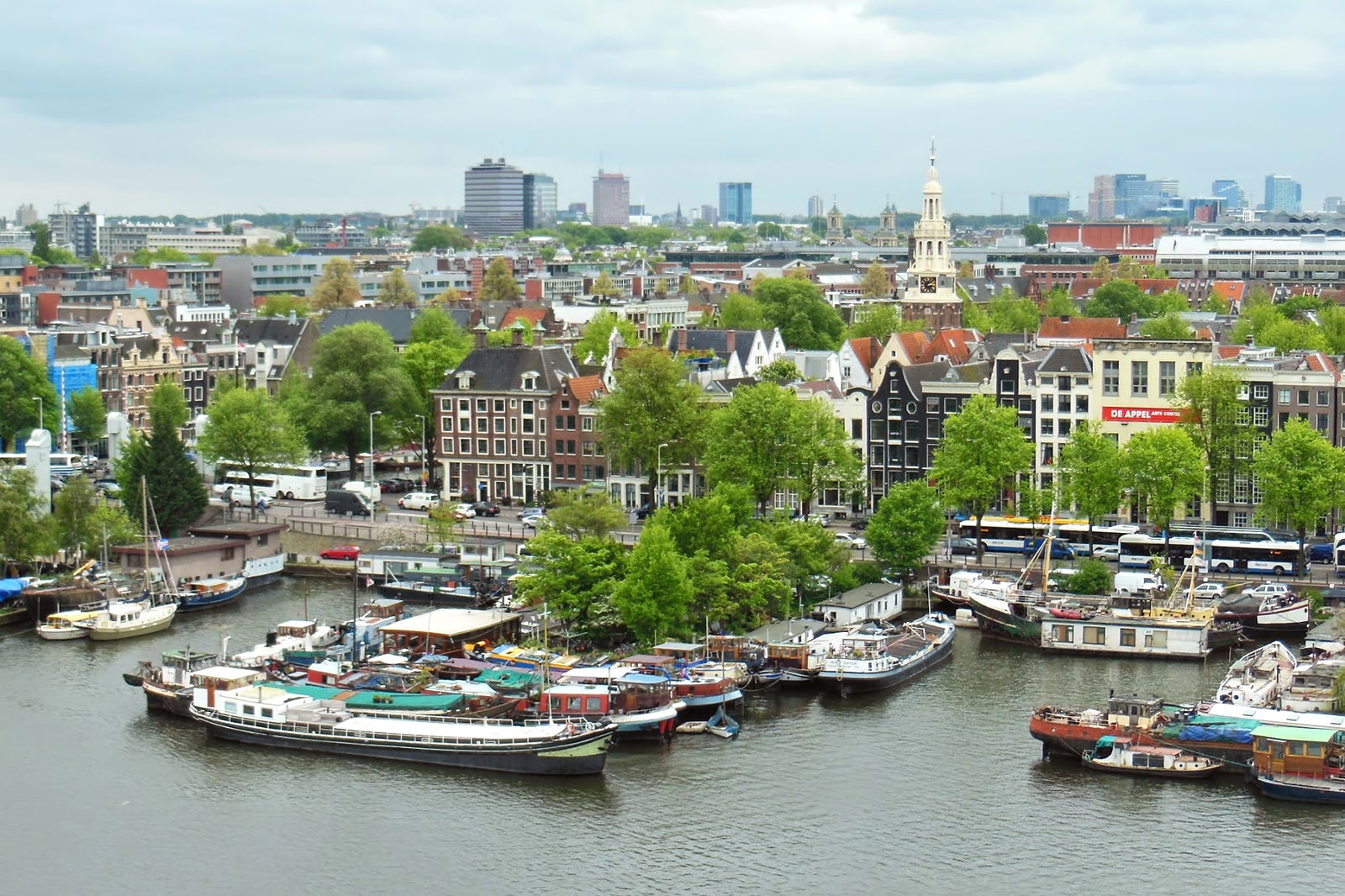 Good to know about De Negen Straatjes
An annual concert takes place by the corner of Hotel Pulitzer of Prinsengracht in August. The concert, aptly named Prinsengrachtconcert, has been a staple since 1981, featuring an orchestra that performs classical music on a pontoon.
There are various ways to get to De Negen Straatjes, though the best way to experience the neighbourhood is by cycling or walking. Tram lines 2 and 12 can take you to Prinsengracht or Keizersgracht, and you'll be able to walk through the 9 streets once you've alighted on either of these stations.
For the adventurous, De Negen Straatjes is located just 18-minutes away from the Amsterdam Centraal Station on foot. We also recommend stopping by any of the restaurants or cafes for snacks like fries with sauces or freshly made poffertjes – a local twist to tiny pancakes with butter and icing sugar to kickstart your day.
De Negen Straatjes in Amsterdam
Back to top