10 Best Things to Do for Couples in Oslo
Oslo's Most Romantic Places
This compilation of Oslo's most romantic places will help you to discover love and intimate moments in the Norwegian capital. In and around the downtown area, you can find a cool mix of hip and modern spots with historical landmarks in neoclassical buildings. Some offer unique experiences for couples, such as acoustic performances in the fresco-filled Vigeland Museum, or classical operas at Nationaltheatret.
Outside the city's core, you can set sail on the Oslo Fjord, or hike scenic lakesides and forest trails while taking in the breathtaking Scandinavian landscapes. There are magical moments to be enjoyed in Oslo in both summer and winter. To unwind, you can consider a couples' pampering treatment at any of Oslo's luxury spas. Plan your romantic getaway with these ideas for the best things to do for couples in Oslo.
1
Sail across the Oslofjord
Cruise along Oslo's picturesque waterway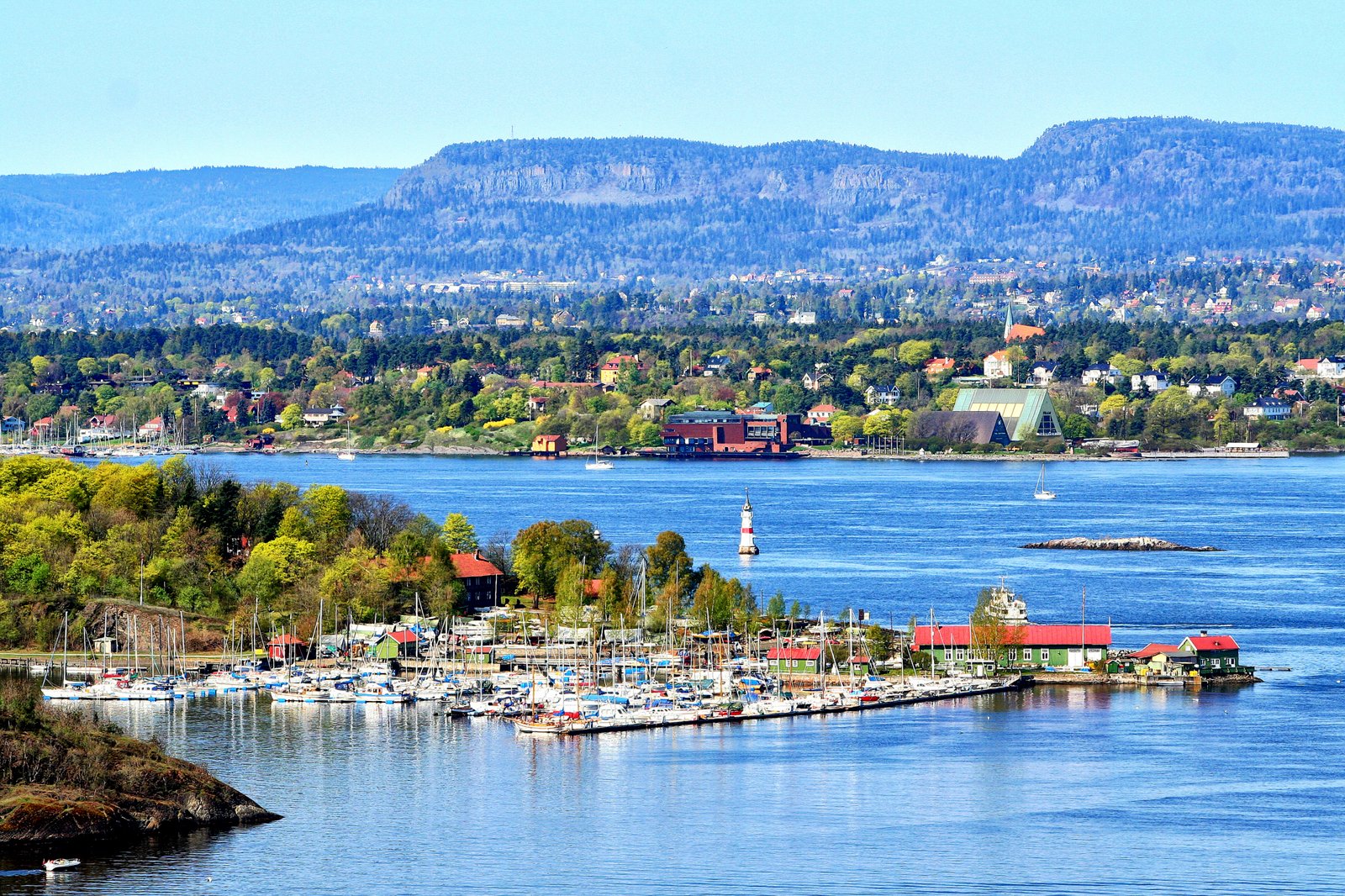 Verdant islands and peninsulas topped with quaint summer houses and cosy cabins are among the picturesque sights to see on a cruise across the Oslofjord, as are historical sites such as old monasteries and ruins. Yachts and boats of different sizes cruise along the bay in the summer. It's a great way to enjoy Oslo from a different angle, especially with romantic sailing and dinner cruises available for couples. Operators such as Norway Yacht Charter offer evening cruises on traditional wooden sailboats, usually with sumptuous Norwegian shrimp buffets on board.
2
Feed swans at the Sognsvann lakeside
Find intimate moments against breathtaking Norwegian nature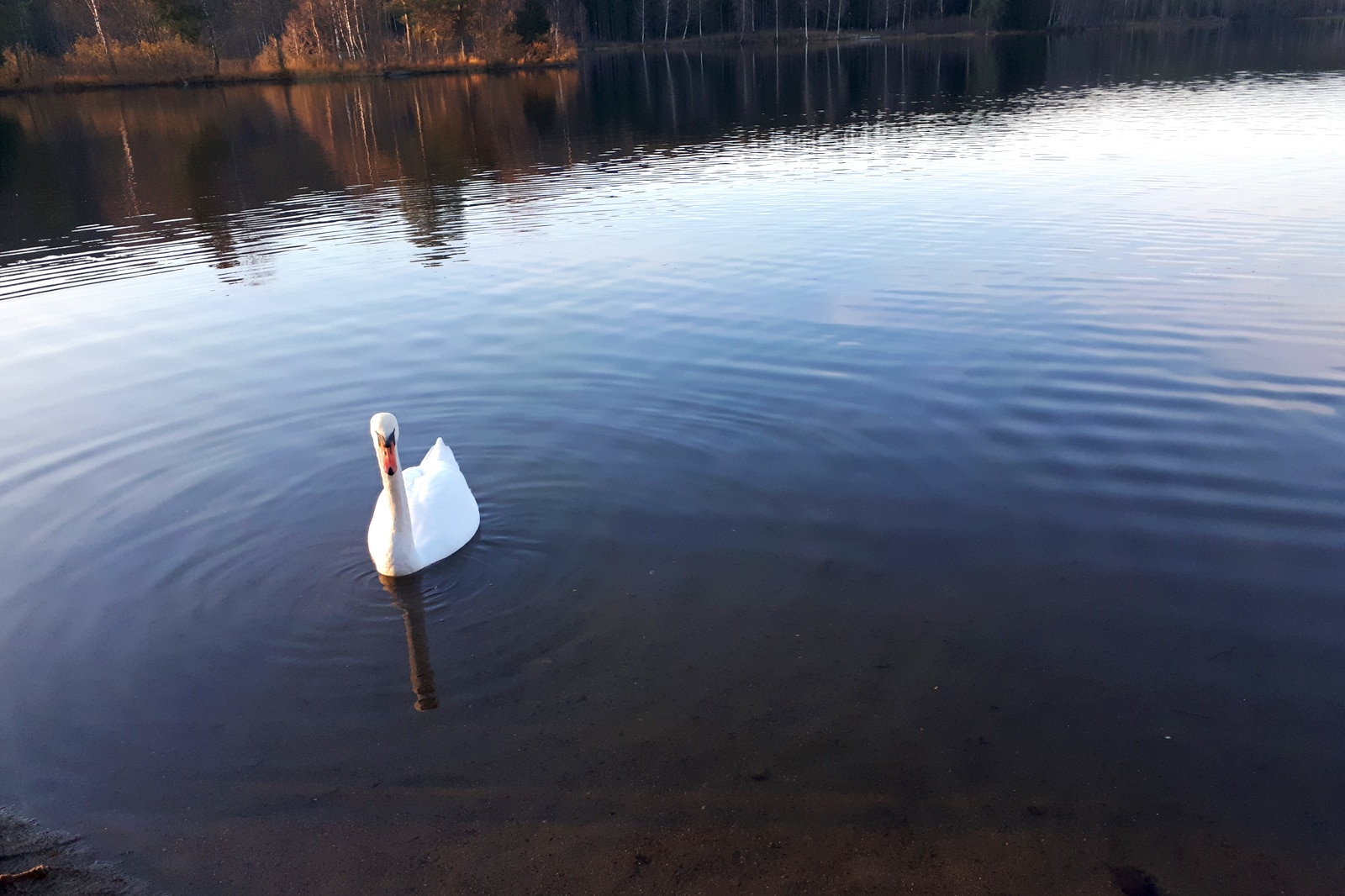 Offering a beautiful and tranquil scenery in the summer, Sognsvann Lake is a popular recreational spot that's within half an hour's drive north from Downtown Oslo. It's great for picnicking and swimming, while adventurous couples can opt for hikes along moderate nature trails in the forested surroundings. There are small wooden platforms with benches where you can immerse yourself in the beautiful natural setting, with swans occasionally cruising by, which you can feed around the lakeside. In the winter, the area around the lake becomes a wonderful cross-country skiing playground.
Location: Sognsveien, 0890 Oslo, Norway
3
Admire the frescoes at Emanuel Vigeland Museum
Enjoy live performances during special events
Interestingly, the main attraction at this unique museum in the neighbourhood of Slemdal is a dark, barrel-vaulted room that's completely covered with frescoes. Emanuel Vigeland Museum is the eponymous gallery of the late namesake artist. He was the brother of Gustav Viegland, the famous sculptor responsible for the sculpture-filled park inside Oslo's Frogner Park. The large-scale frescoes at the museum depict human life from conception through death, some with dramatic and erotic depictions. The dimly-lit room has unique acoustic qualities, and you can usually catch a live music performance during special events. Tickets are around 50 kr.
Location: Nobels gate 32, 0268 Oslo, Norway
Open: Tuesday–Sunday from 12 pm to 4 pm (closed on Mondays)
Phone: +47 23 49 37 00
photo by Jan-Tore Egge (CC BY-SA 4.0) modified
4
Walk like royals at Akershus Castle
Take in the views from Oslo's medieval fortress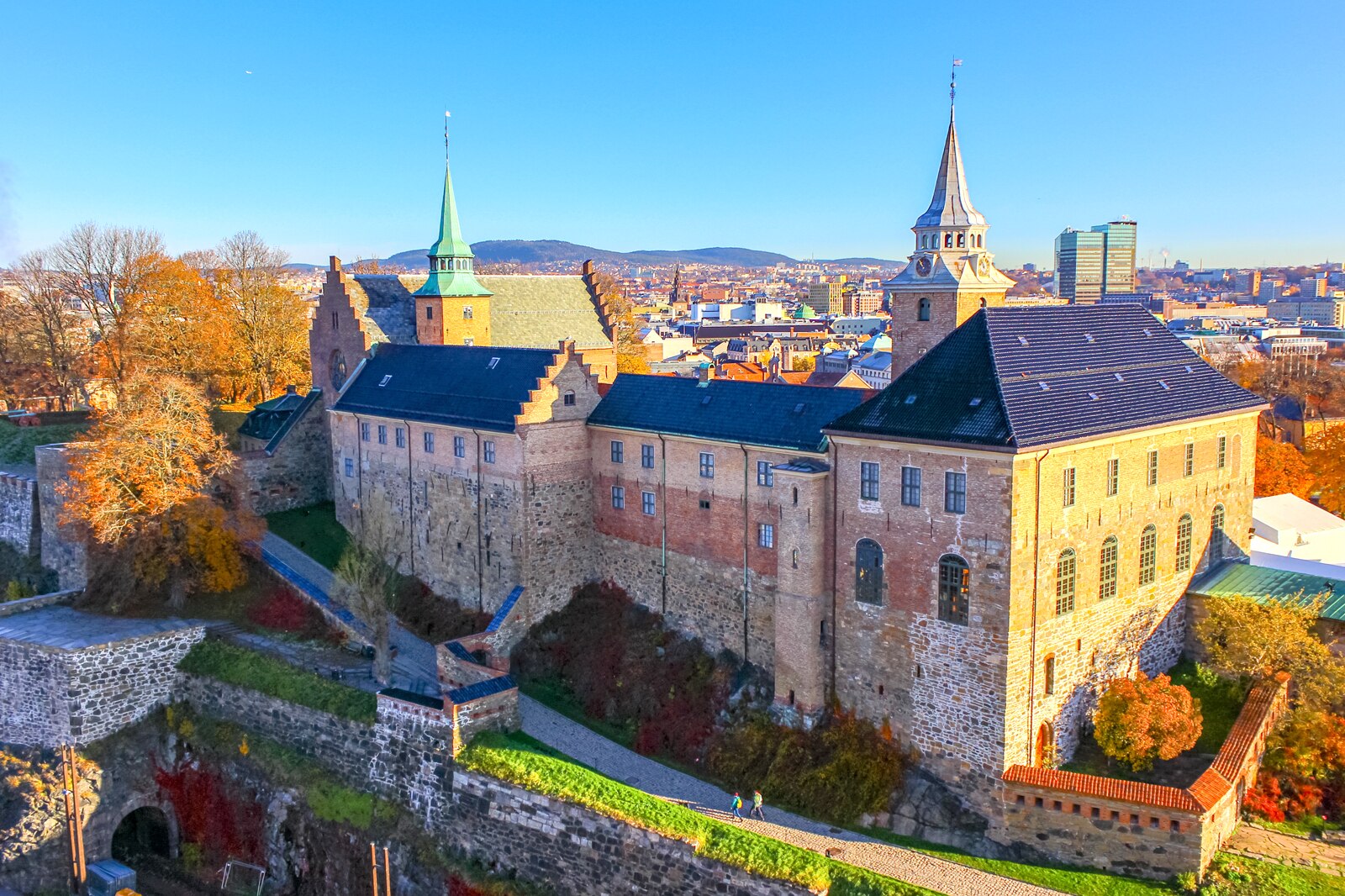 You can take your partner on fairy-tale-like walks exploring Oslo's 14th-century castle. Akershus is free to visit. It harks back to the rule of Haakon V Magnusson of Norway. The beautiful structure stands on a headland overlooking Oslo Harbour. Visit in the summertime, and you can join the guided tours that can help you gain a deeper understanding of the fortress's colourful history while also letting you walk through the royal halls and splendid courtyards. Slow strolls together at sunset can be dramatic, both in summer or winter.
Location: Akershusstranda, 0150 Oslo, Norway
Open: Daily from 6 am to 9 pm
Phone: +47 (0)23 09 39 17
5
Hike forest trails in Nordmarka
Breathe in the fresh air in Oslo's "green lung"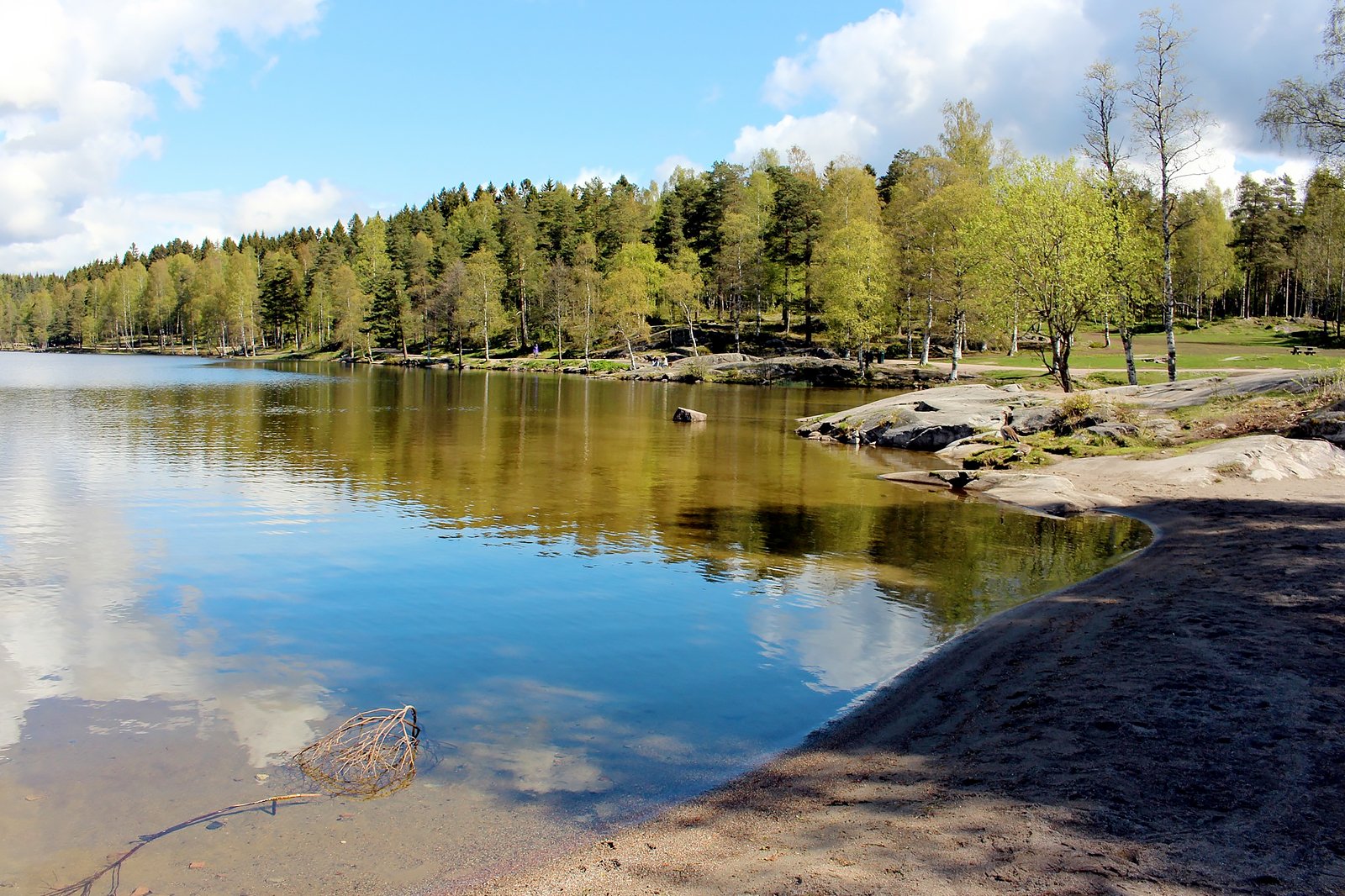 If you're a truly active and adventurous couple looking for the great Norwegian outdoors and green wilderness, take a 45-minute drive southwest of Oslo to Nordmarka. This forested region has hiking trails in varying challenging levels. You can walk by different lakes and along scenic paths into the lush woods. Visit in the winter and Nordmarka becomes a scenic winter wonderland with seemingly endless ski trails, some of which are illuminated for evening adventurers.
Location: Holmenkollen, 0791 Oslo, Norway
6
Share a couples' massage
Enjoy a pampering spa treatment together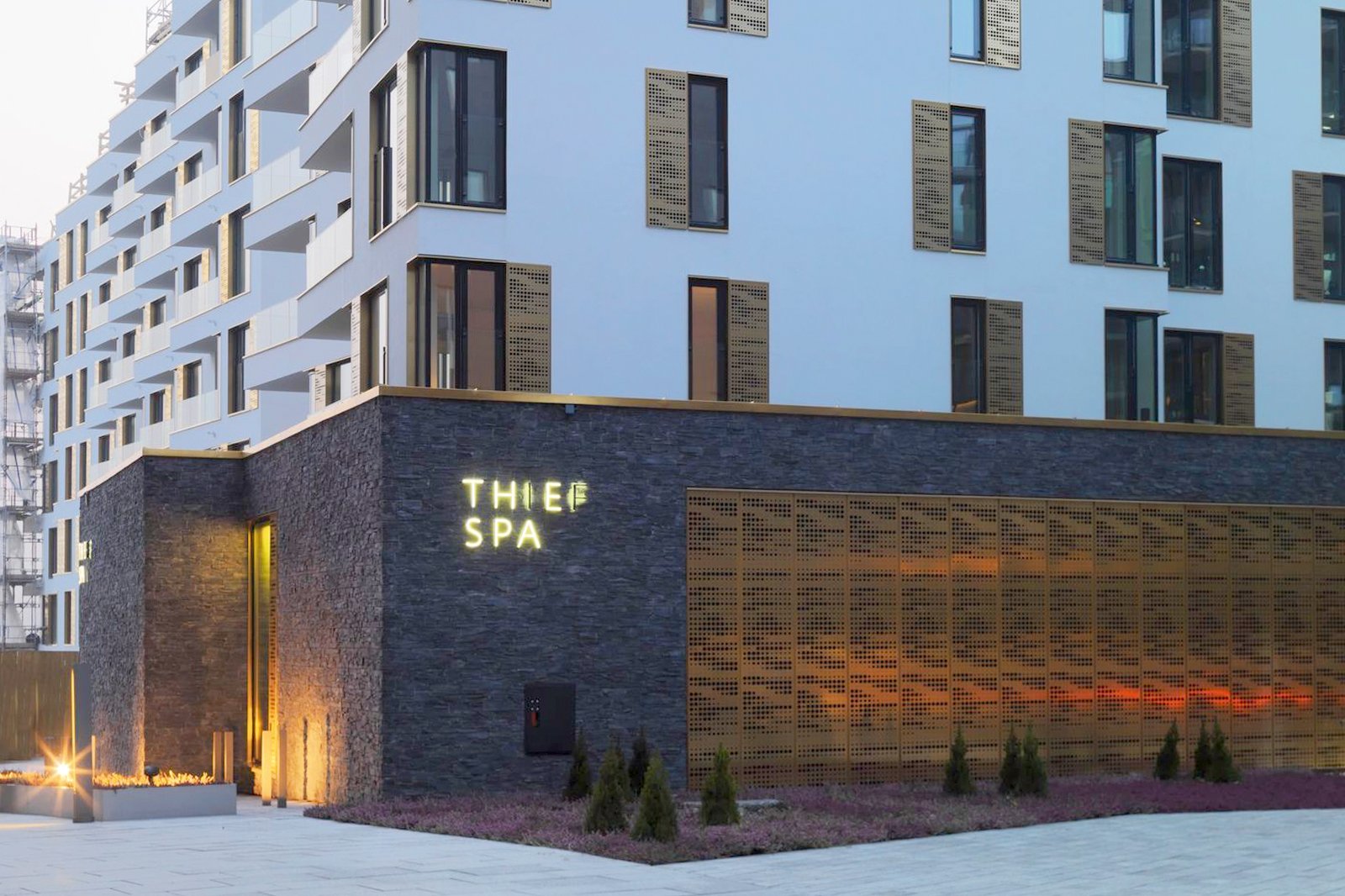 Oslo has a collection of luxury spas that are great for couples looking to unwind after exploring the city, with warm and therapeutic waters to soak in. The Well is a good choice, if you're looking for warmth in the winter, with over a dozen heated pools and saunas to help you relax. They feature a Hammam Duo experience that's designed just for couples. Thief Spa at the lifestyle boutique Thief Hotel also features a "twin treatment" that includes a hammam-like body scrub and a relaxing scalp massage.
7
Take in the sunset at Paradisbukta Beach
Celebrate summer at Oslo's popular beaches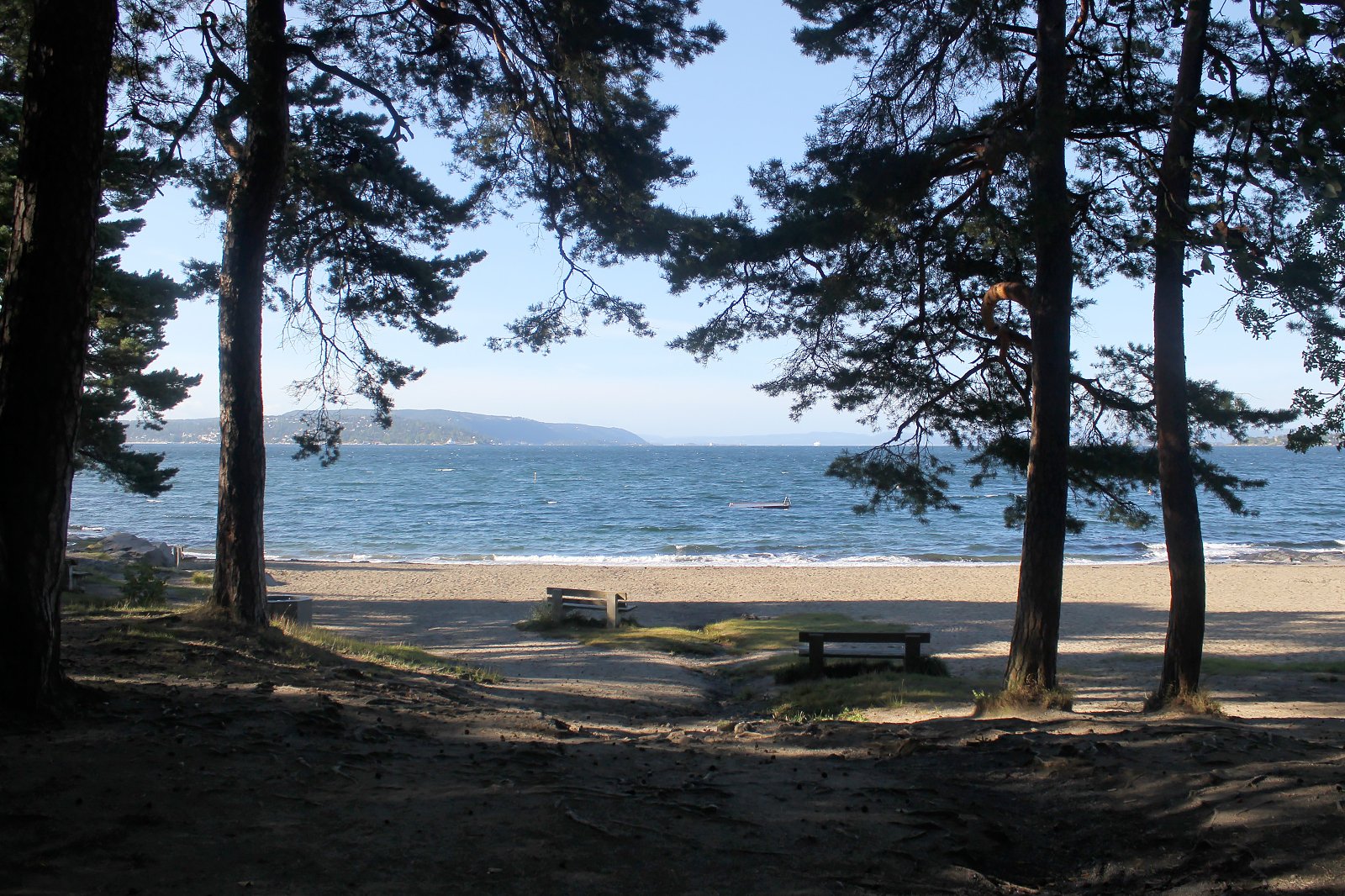 The Bygdøy peninsula may be famous for its many museums and historical sites, but its shoreline is also home to Oslo's three most popular beaches. The best known are Huk and Paradisbukta, which are great summer spots to head to. They offer plenty of outdoor recreational activities. Scenic walking paths that lead to the coast also offer great biking along most of the coastal length. You can cherish beautiful sunset moments at dusk on one of the platforms on the water.
Location: Strømsborgveien 57, 0287 Oslo, Norway
photo by Omar hoftun (CC BY-SA 4.0) modified
8
Watch an opera at Nationaltheatret
A grand landmark in the heart of Oslo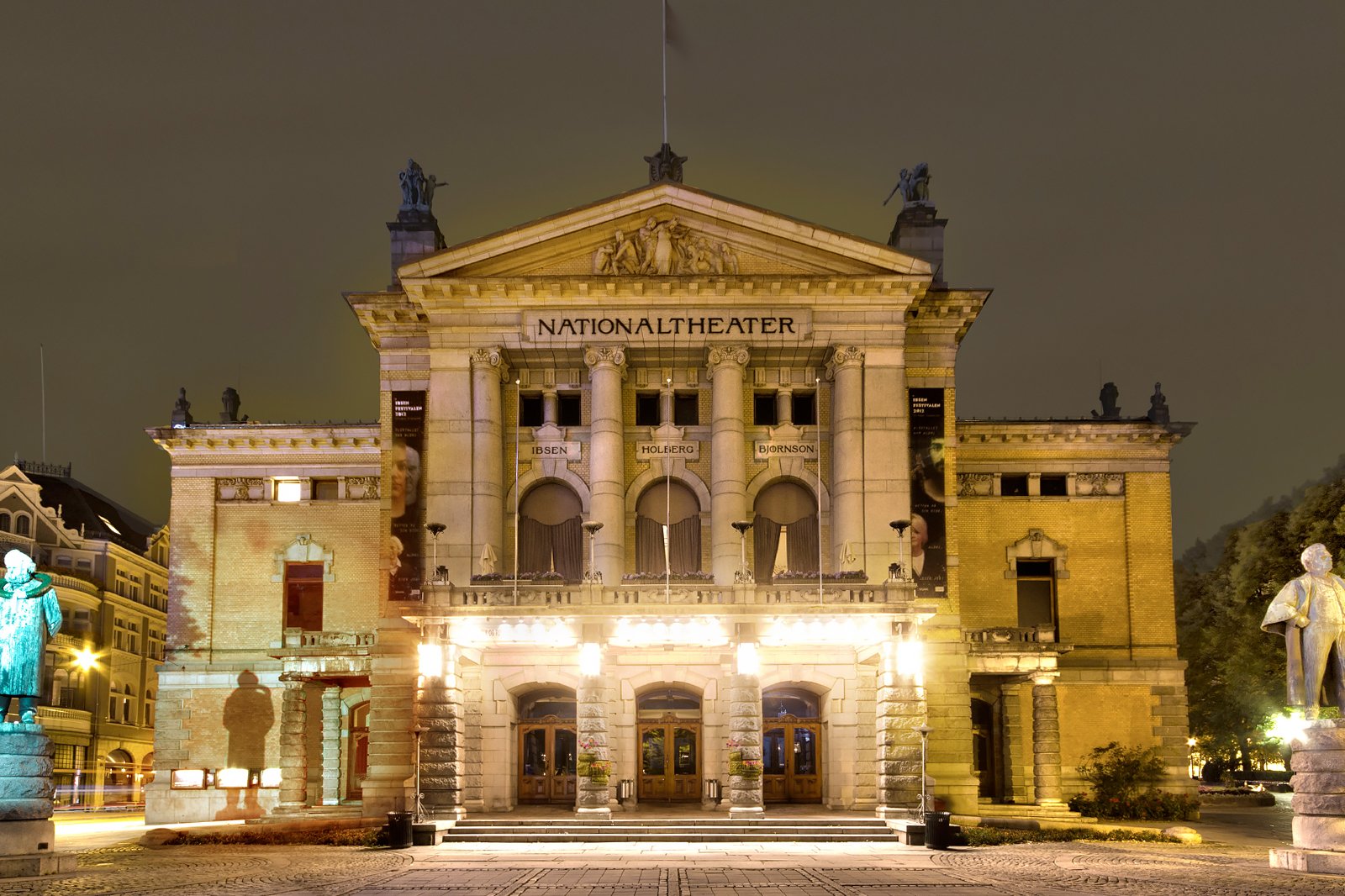 The National Theatre – better known among locals as Nationaltheatret – is an elegant cultural and historical landmark in the heart of Oslo. You can easily spot this landmark along Karl Johans gate, with its impressive neoclassical architecture and vast, beautifully manicured gardens. Cosy benches make for wonderful places to people-watch and take in the flower gardens and fresh air. The best way to truly admire the richly decorated and gilded interiors is by watching a performance. Plays by the late and influential Norwegian playwright Henrik Johan Ibsen are particularly common and enjoyable.
Location: Johanne Dybwads plass 1, 0161 Oslo, Norway
Open: Most shows start at 8 pm
Phone: +47 22 00 14 00
photo by Danoz73 (CC BY-SA 3.0) modified
9
Sip cocktails on a rooftop
Enjoy chilling out in Oslo's heights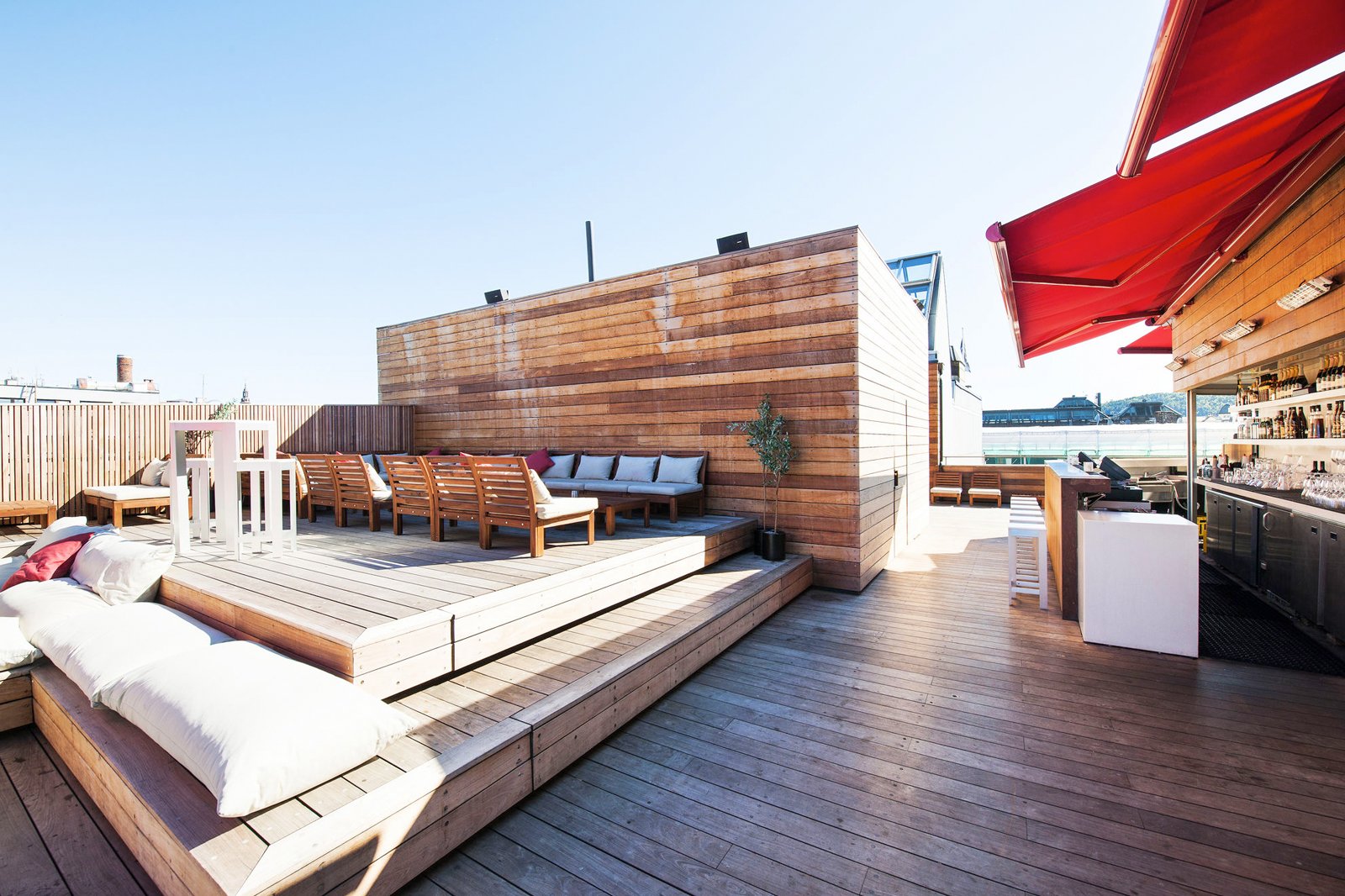 You and your partner can enjoy a great evening out in Oslo up on a roof terrace, with spectacular evening views over the city and waterfront. Q Lounge Takterrasse & Bar, on the 6th floor of the hip Grims Grenka boutique hotel, has plush lounges arranged around its open-sky terrace, with a rooftop bar and DJs performing over the weekends. For a higher altitude, try Stratos on the 12th floor of the Folketeateret arts theatre, which usually becomes a summer evening party hotspot with live music.
10
Enjoy a romantic dinner at a Michelin-starred restaurant
Dine with the culinary stars in Oslo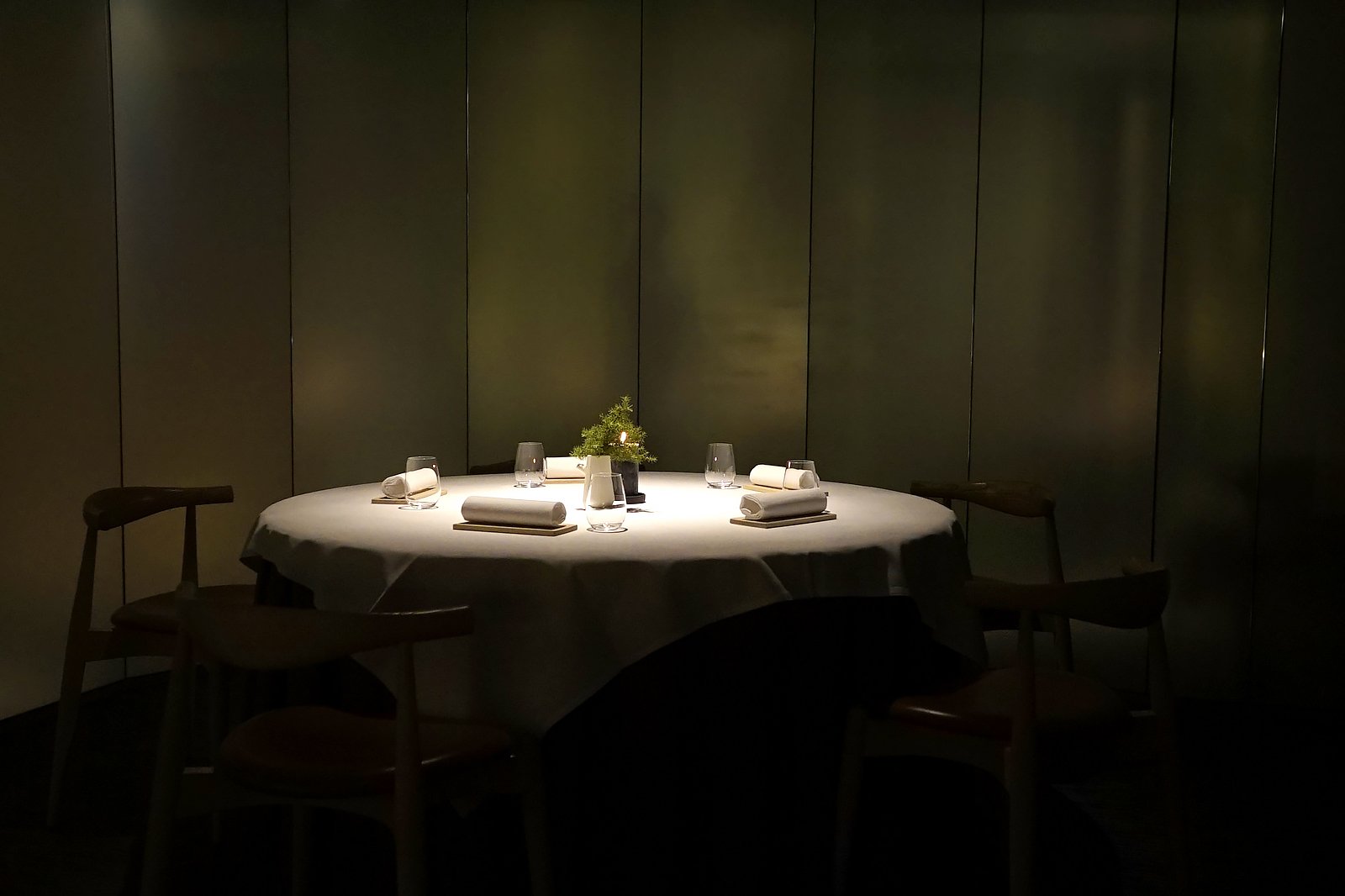 Dinner dates can be wonderful in Oslo, thanks to the city's collection of Michelin-starred restaurants. These acclaimed spots mostly offer modern takes on Norwegian cuisine. Top of the list, with 3 stars, is Maaemo on Schweigaardsgate, which presents local cuisine using organic and wild produce. Galt on Frognerveien has 1 star and offers a more rustic setting that work perfectly for experiencing their 6-course set culinary journey. If you're looking for a hip, industrial vibe, check out the 1-star Michelin restaurant Kontrast, in the Vulkan area by the Akerselva River.
photo by Jan Mark Holzer (CC BY 2.0) modified
Why book with Hotels.com?