10 Best Shopping Experiences in Doha
Where to Go Shopping in Qatar
Doha is a dream destination for those who love to shop thanks to its mix of sleek shopping centres, traditional markets and diverse range of entertainment choices. Some of the best shopping experiences in Doha are often unexpected gems you find as you wander the warrenlike souqs like the Bedouin nomads of centuries past.
Check out our guide on where to shop and what to buy in Doha. Shops stuffed in gold jewellery from floor to ceiling, fierce falcons for sale, a snow-coated indoor play park… these are just a few of the eye-catching discoveries to stumble upon while shopping in Qatar's capital.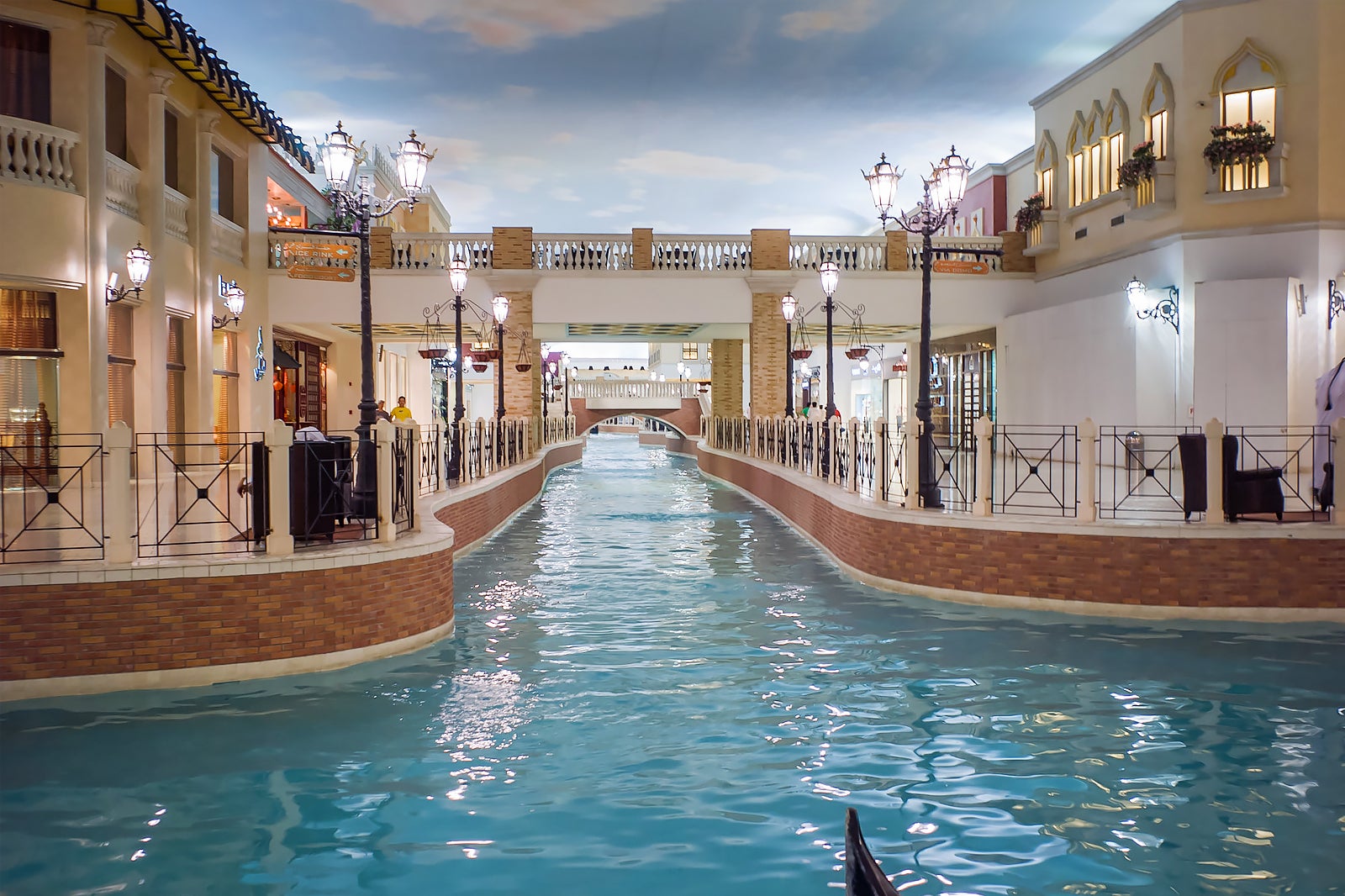 Villaggio Mall
A modern mall with Venetian flair
Shoppers at Villaggio Mall can find top Italian fashion brands including Gucci, Giorgio Armani and Boggi Milano, but the mall's Italian theme extends well beyond its shops. Hop aboard a gondola and enjoy a taste of Venice exploring the canals that weave through the mall – the boats are even rowed by stripe-shirted gondoliers.
Villaggio also has an ice rink, roller coasters and kiddie rides at Gondolania Theme Park, as well as a cineplex if you want to catch the latest films. And, of course, there's shopping galore with more than 200 stores spread across Villaggio's air-conditioned expanse.
Location: Baaya Street, Al Waab, 63047, Doha, Qatar
Open: Sunday–Wednesday from 9am to 10pm, Thursday and Saturday from 9am to 11pm, Friday from 9am to 11am and 12:30pm to 11pm
Phone: +974 4422 7400
Couples
Families
Shoppers
Luxury
photo by Lars Plougmann (CC BY-SA 2.0) modified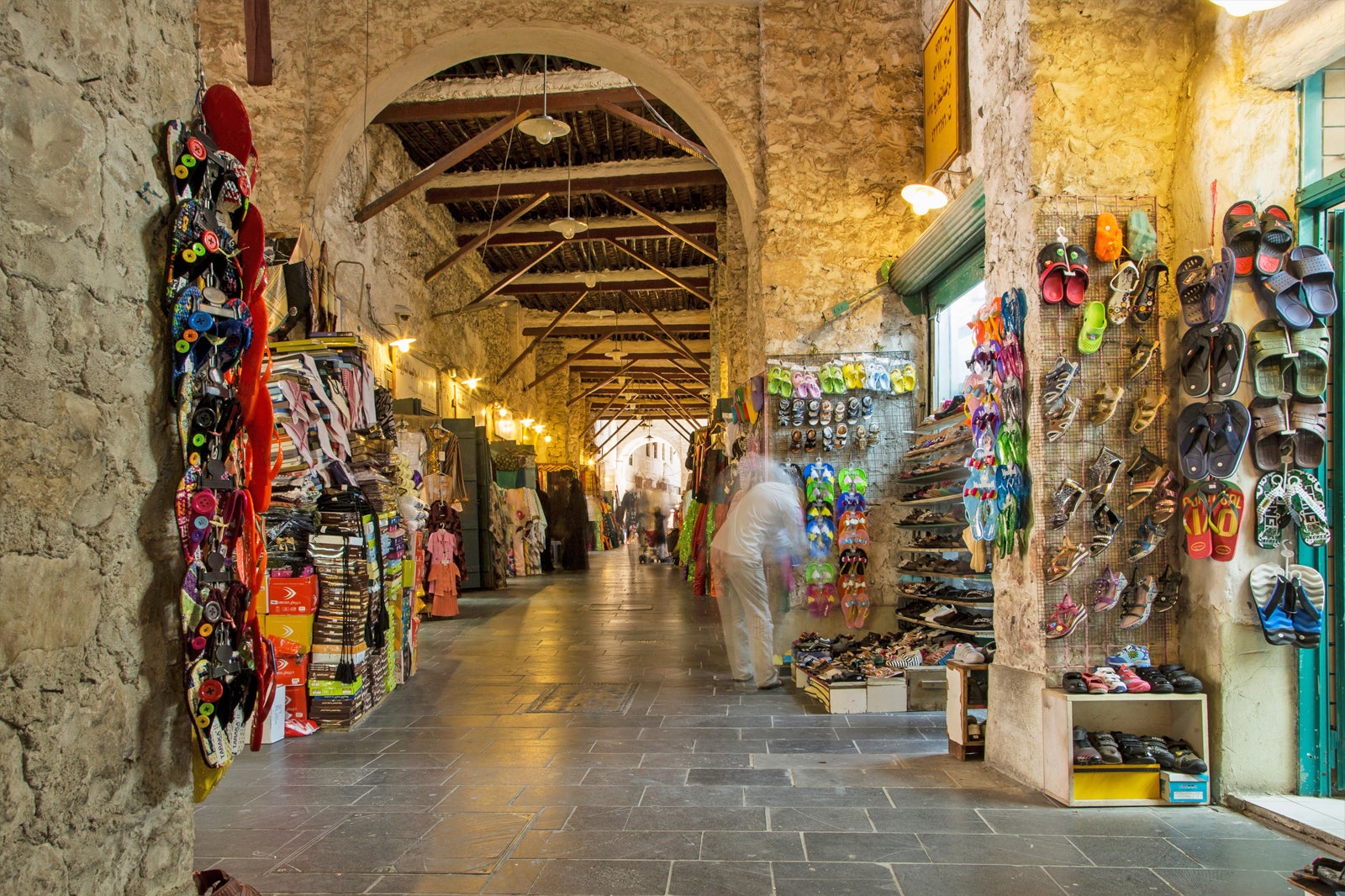 Souq Waqif
An old Bedouin maze of a market
A stop at the Souq Waqif is a must when visiting Doha, with its labyrinth of market stalls brimming with textiles, jewellery, spices and local handicrafts. One of Qatar's oldest markets, Souq Waqif was once a busy trading centre for the Bedouin who came here to trade camels and essential goods for their nomadic way of life.
It's best to go to Souq Waqif early in the morning or in the evening to avoid the daytime heat. Make time to stop for a refreshing tea break before going for another round of discovery.
Location: Al Souq Street, Doha, Qatar
Open: Saturday–Thursday from 7:30am to 12:30pm and 3:30pm to 10pm, Friday from 12.30pm to 10pm
Phone: +974 5551 9254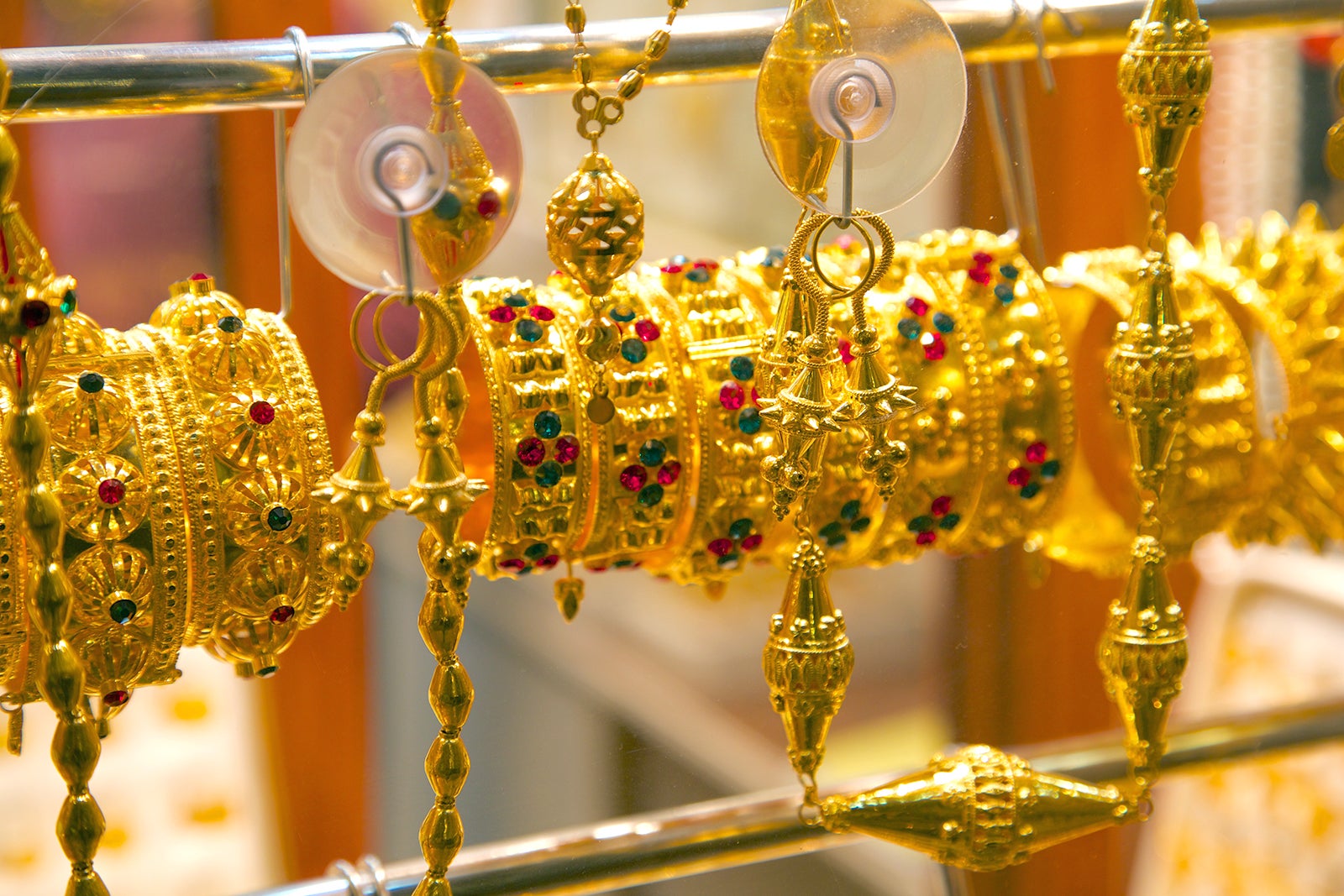 Gold Souq
Practice your bartering skills at this gold market
The Gold Souq is a great place to explore for those who want to pick up some bling. Finely crafted gold jewellery and precious gems are the main draws in the market, but there are also affordable accessories to buy, including jewellery in white gold, silver and platinum.
If visiting before a local holiday, you might find the souq to be busier than usual, as it's a tradition for men to buy 22-carat gold bangles for the women in their family as a holiday gift.
Location: Al Ahmed Street, Doha, Qatar
Open: Saturday–Thursday 9am to 1pm and 4pm to 10pm, Friday from 4pm to 10pm
Phone: +974 4437 0258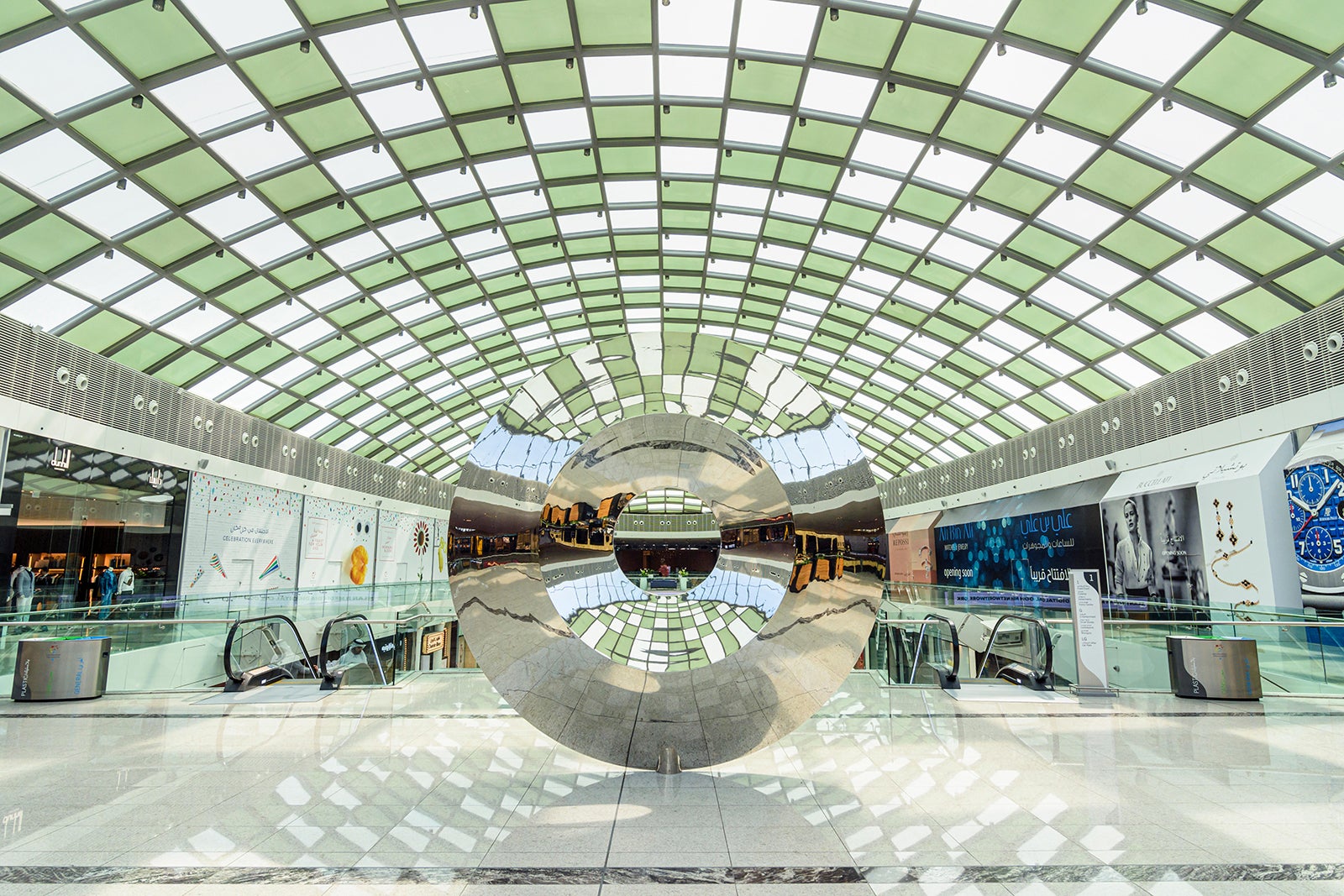 Doha Festival City
Chill out in the snow
Doha Festival City is a large mall with hundreds of retail outlets, but its entertainment options are what really make it a must-see place. Families are sure to flock to the Angry Birds park with bumper cars, trampoline park, a go-kart track, ziplines, and heart-racing rides like the Angry Coaster and Raft Battle to enjoy.
Escape the desert heat on the indoor snow slide and snow-covered hills of Snow Dune. Entry fees include cold-weather gear rental. And if all that shopping and snow scrambling stirs up an appetite, Doha Festival City has over 100 restaurants to choose from.
Location: Al Shamal Road, Umm Salal Muhammed, Doha, Qatar
Open: Sunday–Wednesday from 10am to 10pm, Thursday–Saturday from 10am to midnight
Phone: +974 4035 4444
Couples
Families
Shoppers
Luxury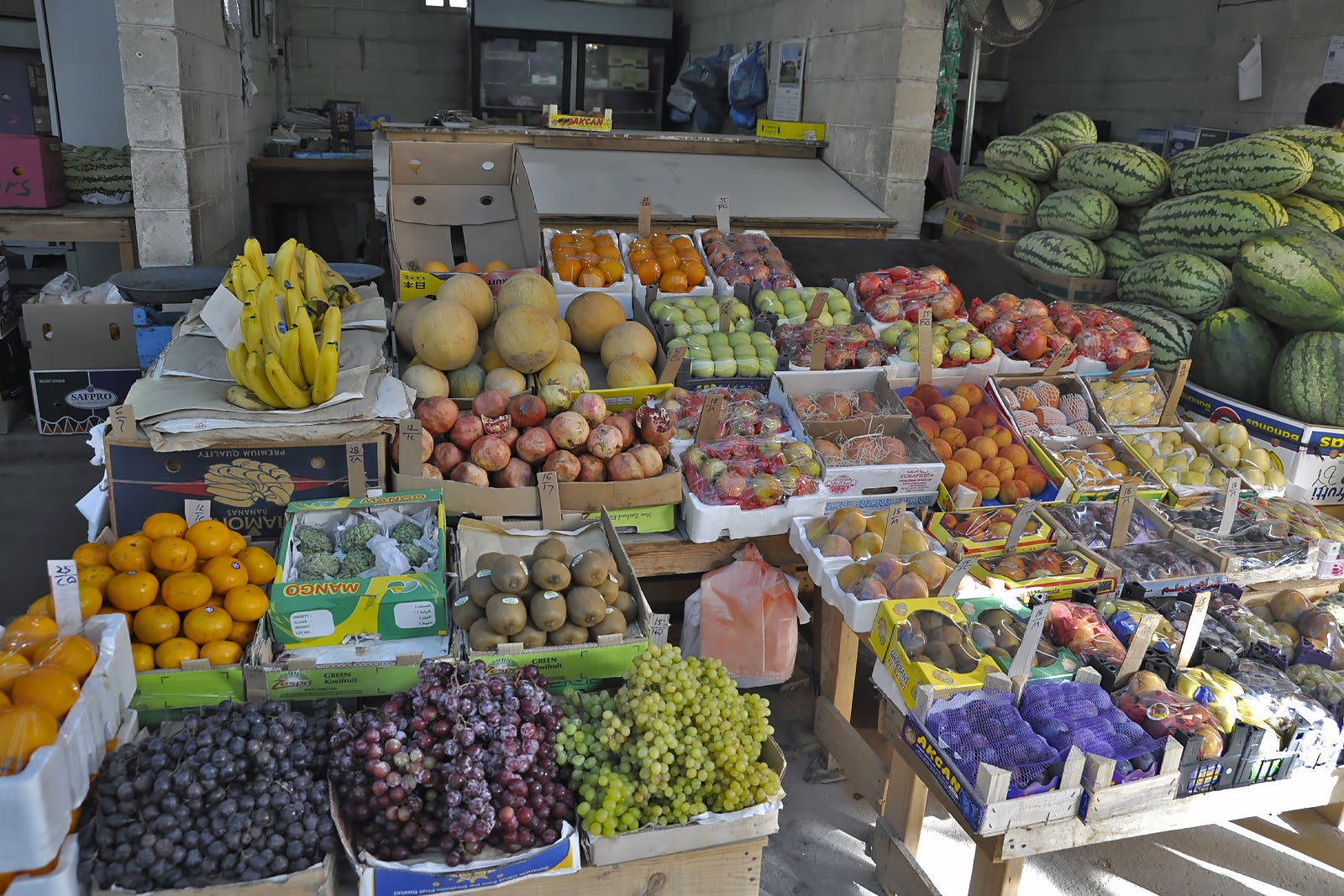 Wholesale Market
Shop for super-fresh fish, fruits and veggies
The Wholesale Market is fun to look around even if you're not planning to buy fresh produce in Doha. The busy souq is a haven for cooks in search of bargain-priced fish, meats and produce, which they can buy in bulk and have them wheelbarrowed out to their waiting vehicles.
Vegetarians might want to avoid the animal section, where there's freshly butchered meat on display alongside pens of live goats, sheep and cows for sale. Find more local shopping action at Omani Souq, just a 5-minute walk of the Wholesale Market.
Open: Wholesale Market Street, Doha, Qatar (between Haloul Street and Salwa Road)
Phone: +974 5580 1057
photo by Jnn (CC BY-SA 4.0) modified
Souq Al Dira
Textiles and tailor shops
The colourful Souq Al Deira offers high-quality fabrics, including lace, cashmere pashminas, and silk. Take some time to look around this large market. Prices aren't fixed and haggling is expected here, so don't jump in to buy something in haste.
The souq is known for having skilled tailors who can turn your fabric selections into a perfectly fitted dress, jacket or outfit. It's a popular place for locals to get custom-made Abaya dresses and traditional Arabic clothing.
Location: Al Ahmed Street, Doha, Qatar
Open: Saturday–Thursday from 8:30am to 10pm (closed on Fridays and Sundays)
Phone: +974 4441 3436
photo by Preacher lad (CC BY-SA 3.0) modified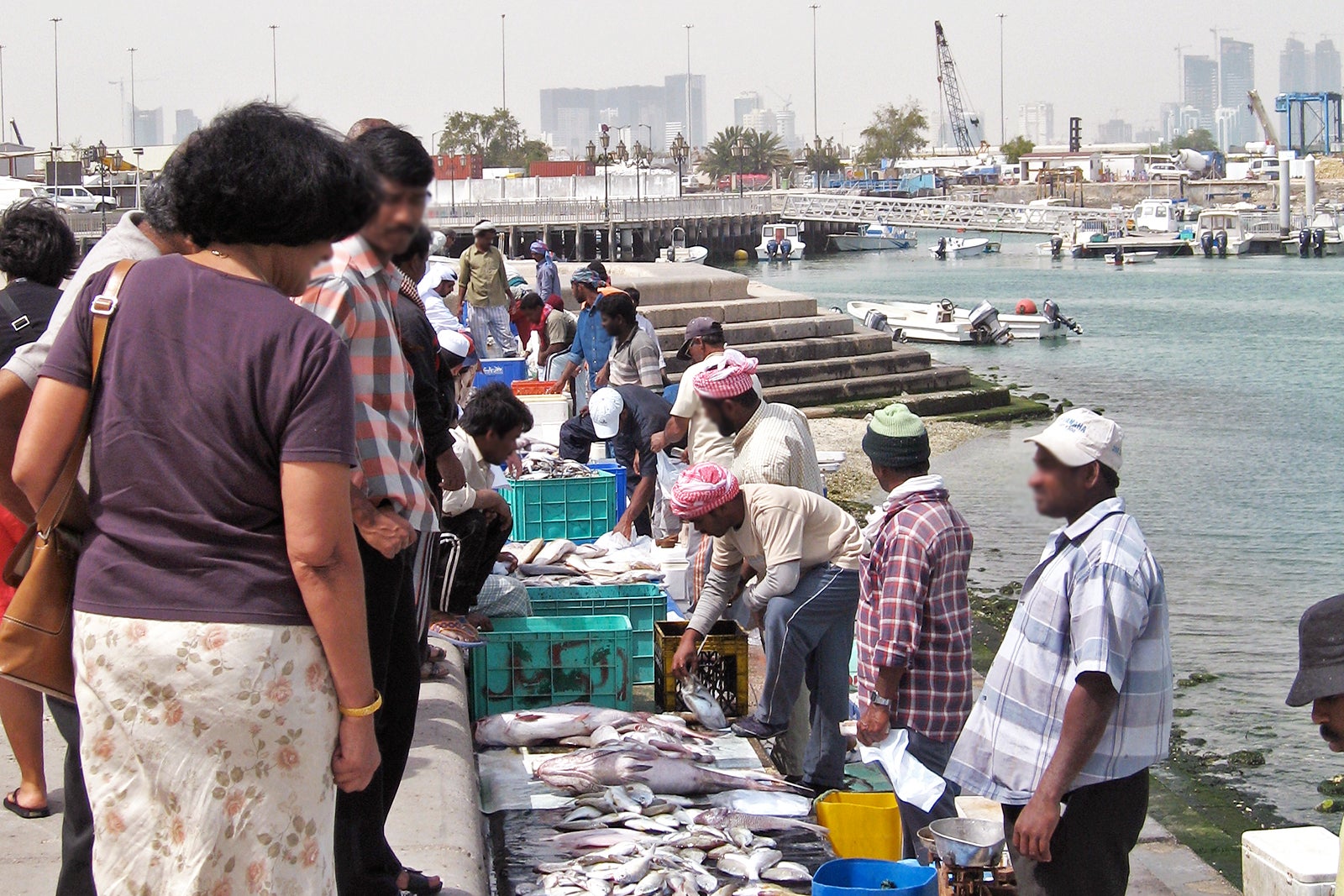 Corniche Fish Market
See fishermen hauling up their catch of the day
Come to the Corniche Fish Market to see the source of delicious seafood dishes you might've been enjoying in Doha. Occupying the scenic Corniche promenade, the market is especially busy in the early morning when fishermen bring in their day's catch.
Wander down the jetty to see rows of seafood on display on tent-covered metal tables, including safi (white-spotted rabbitfish), sea urchins and hamour (orange-spotted grouper). Enjoy the sea breeze while watching local fishermen busily repairing their nets and preparing their boats for the next day's outing. It's an all-sensory seaside delight at Corniche Fish Market.
Location: Corniche, Doha, Qatar
Open: Daily from 6am to 12pm and 6pm to midnight
photo by Salim Virji (CC BY-SA 2.0) modified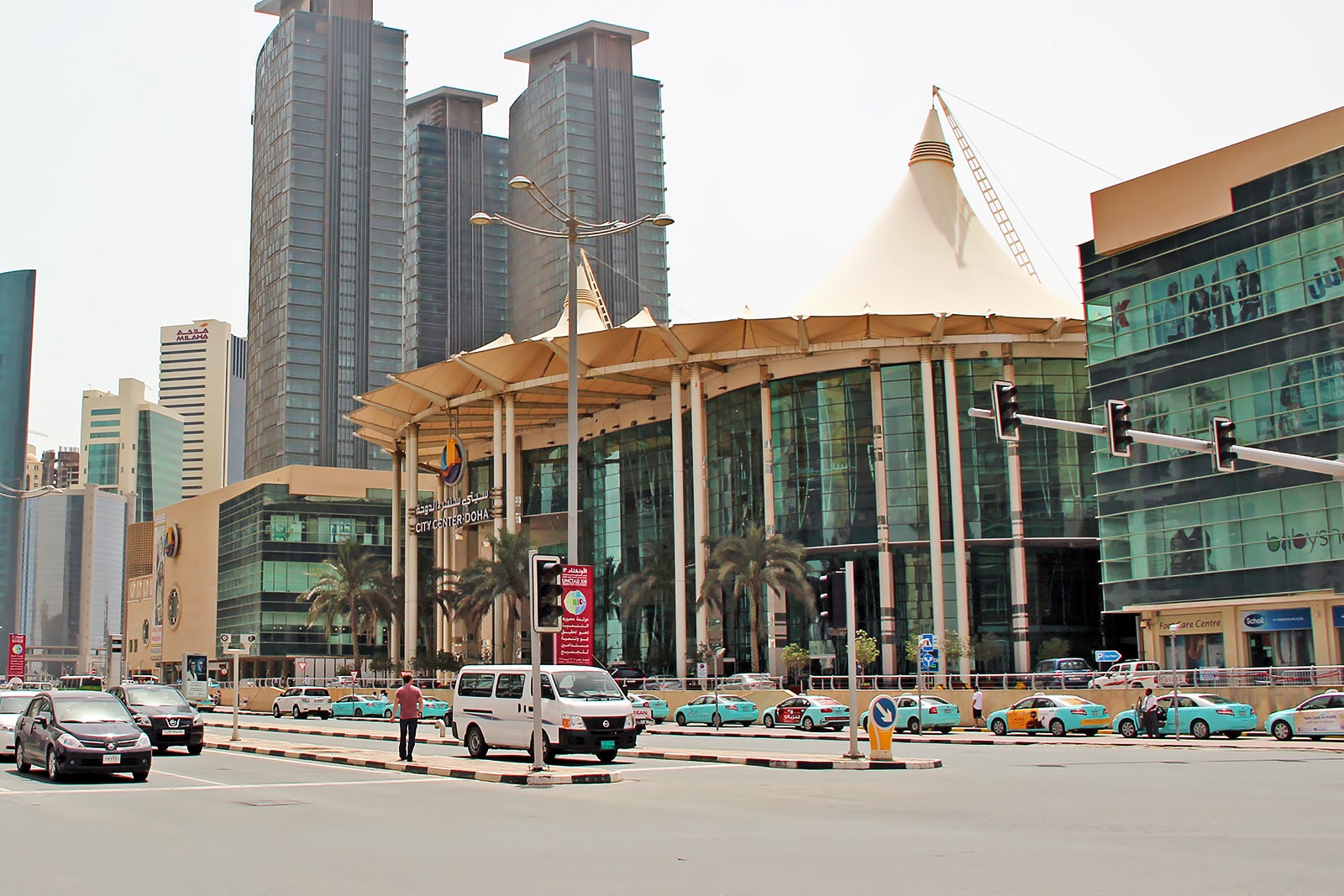 City Center Doha
Shopaholic haven spread over 5 floors
City Center Doha is a handy shopping spot connected to 3 major hotels in Doha, including the Shangri-La Doha. Located in the busy West Bay business district, it has dozens of shops and restaurants to keep most people busy for hours on end. Ice skating, bowling, a kids' play area and cinemas are also available at City Center Doha.
As one of Doha's older malls, it may lack the cutting-edge style of some other shopping centres in the city, but it still draws a good crowd of eager shoppers.
Location: West Bay Area, Doha, Qatar
Open: Sunday–Wednesday from 10am to 10pm, Thursday and Saturday from 10am to midnight, Friday from 10am to 11am and 1pm to midnight
Phone: +974 4493 3355
photo by Lawrence Wang (CC BY-SA 2.0) modified
MIA Park Bazaar
Held weekends from September through April
MIA Park Bazaar occupies the grounds of the Museum of Islamic Art every weekend. It offers a more updated version of the traditional souq with the arts, crafts and culinary creations of local and international artisans on display. There's also a good variety of clothing, books and souvenirs to buy.
The MIA Park Bazaar is held during the winter months (September through April) when as many as 150 market stalls are buzzing with activity. Make a day of it by combining your bazaar browsing with a peek into the art museum, which has an impressive collection of art and artefacts from the Muslim world.
Location: South of Doha Corniche, Doha, Qatar
Open: Friday from 2pm to 10pm, Saturday from 12pm to 7pm, Sunday from 12pm to 6pm
Phone: +974 4422 4444
Omani Souq
A low-key local market in Doha
Omani Souq is a small market in Doha, but it's worth a visit just to soak up its colourful tableau of spices, clay pots, perfumes, and baskets. Unlike some of Doha's tourist-orientated markets, Omani Souq is mostly visited by locals in need of a household item or some fresh fruits and vegetables.
From the jumble of stalls, look for tasty Saudi dates and local honey, while those in need of refreshment could stop for a cup of Karak – a traditional Qatari tea.
Location: Salwa Road, Al Maamoura, Doha, Qatar
Open: Daily from 7am to 10pm
Phone: +974 6672 0259